June 26, 2015 - Today's adventure was to visit the Barnsdall Art Park in the East Hollywood neighborhood of Los Angeles to tour the Hollyhock House. This building was originally designed by Frank Lloyd Wright as a residence for oil heiress Aline Barnsdall. It was built in 1919–1921. Barnsdall originally intended the house to be part of an arts and theater complex but the larger project was never completed. This was Wright's second project in California. Hollyhocks were Aline's favorite flower.
This aerial view from Google shows the layout of the property. The house is in the center of the picture with the living room under the large white roof. When standing outside the living room, you can look through the living room, into the loggia, through the interior courtyard and also see the pool and fountain in the semi-circular area to the right.
Frank Lloyd Wright came up with a graphic representation of the hollyhock, which is slightly inspired from Mayan architecture. His representations of the hollyhock are everywhere, both inside the house and on the grounds.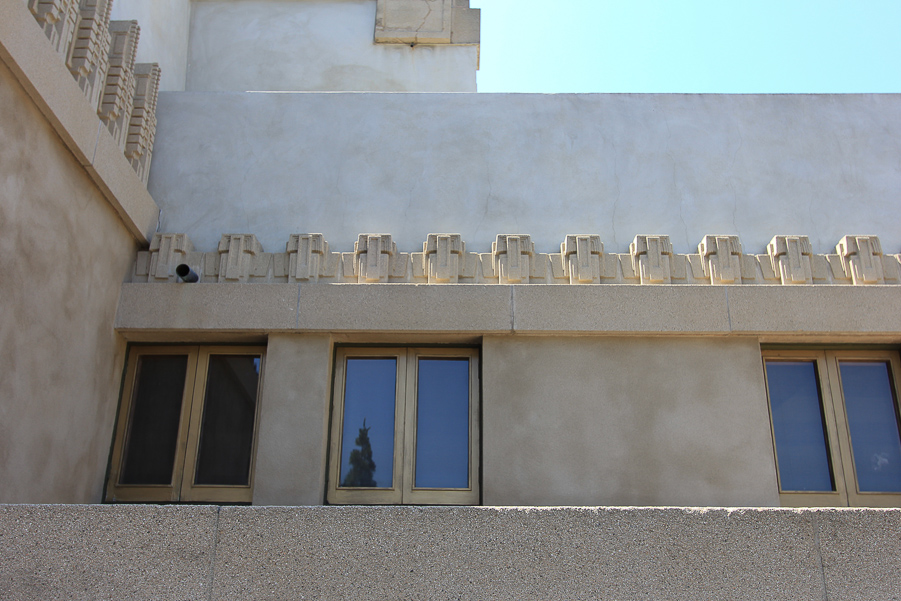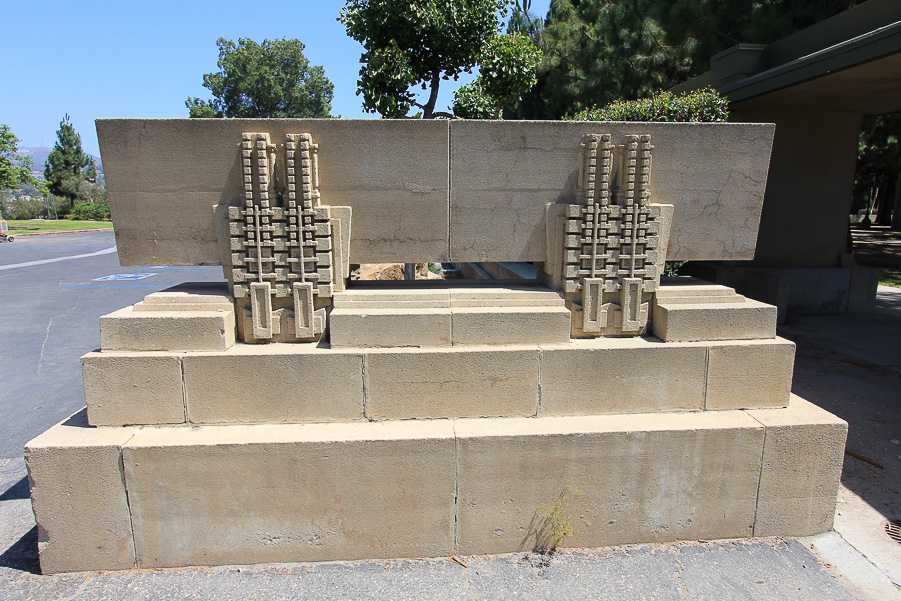 Interior photography wasn't permitted, but I was able to find some pictures posted by Curbed LA on February 13, 2015. All these interior photographs were taken by Elizabeth Daniels.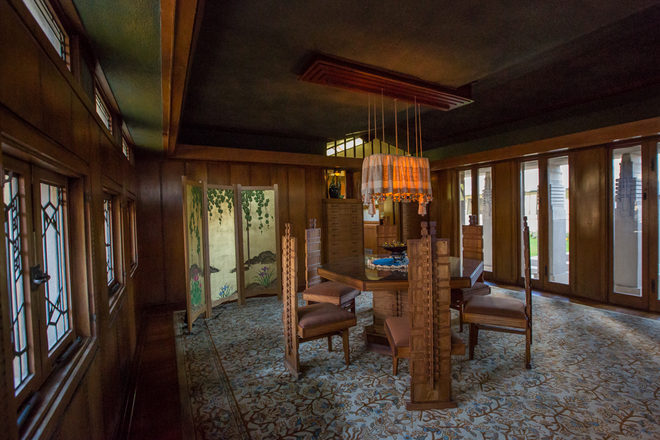 The interior was breathtaking. Wright's use of varying ceiling heights added to the drama. It is a wonderful tour.
Before our tour, we stopped for breakfast at the 101 Coffee Shop, a Hollywood landmark for decades. It was bacon and eggs for each of us, plus I had silver dollar pancakes and Judy had some French toast. It's a loud, animated and fun place to eat.