March 16, 2023 - Thursday - Today we were in Laguna Beach, CA to take a tour of the Hortense Miller Garden. It's a private garden which was given to the city of Laguna Beach, for public use, following the death of Miller. Hortense Miller was an environmentalist and a writer on gardening. The house, designed by Miller and her husband, follows a Bauhaus idea with the Abstract Modern principle of integrating disciplined geometry with nature's wildness. It's a stunning example of Mid-century modern.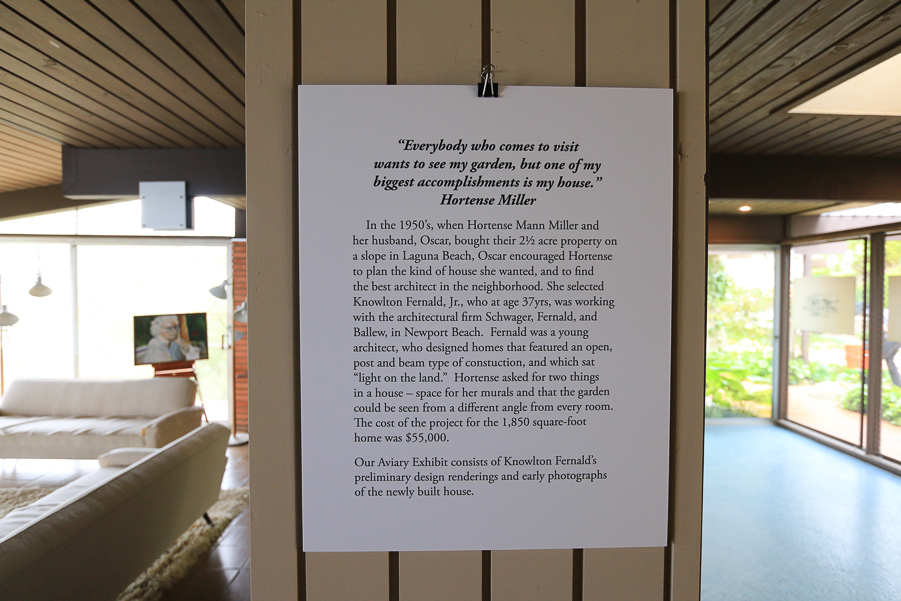 This is Jean, our tour guide, and our first look at the house. We saw the bedroom wing first and the main house later. The two are separated by an open air courtyard.
The property covers 2.5 acres of the upper slopes of the Boat Canyon.
This is Hortense's bedroom.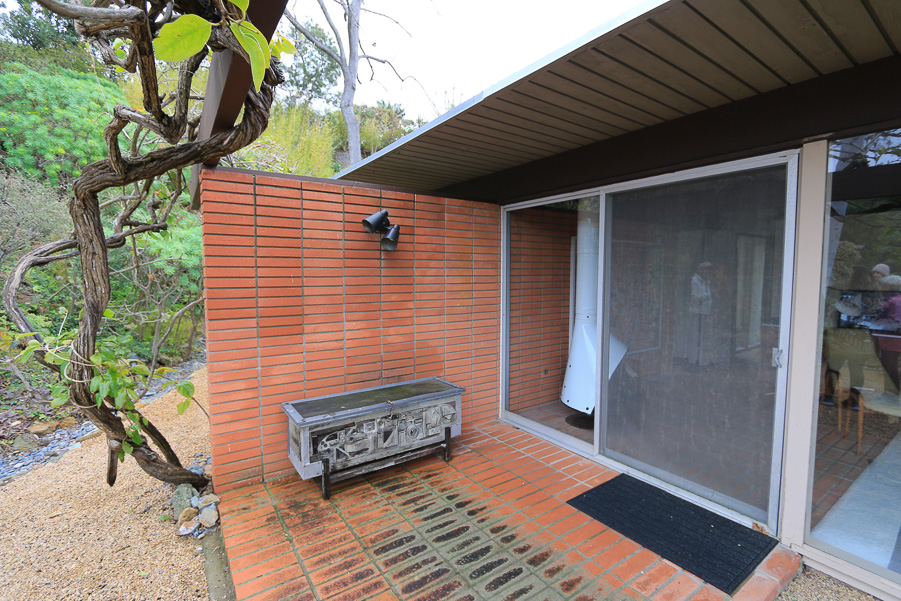 This is the terrain of the property.
This is the gazebo overlooking the courtyard.
This is her bedroom.
And her bathroom.
This is the guest room.
And the guest bathroom.
All of the paintings, murals, woodwork and other crafted pieces were done by Hortense.
This is the carport off the main house.
Her driveway is shared with the property next door, which was owned by the granddaughter of J. Paul Getty. She bought it when she was 16 years old.
From the forecourt you can see straight through the bedroom wing.
This is the potting area off the main house.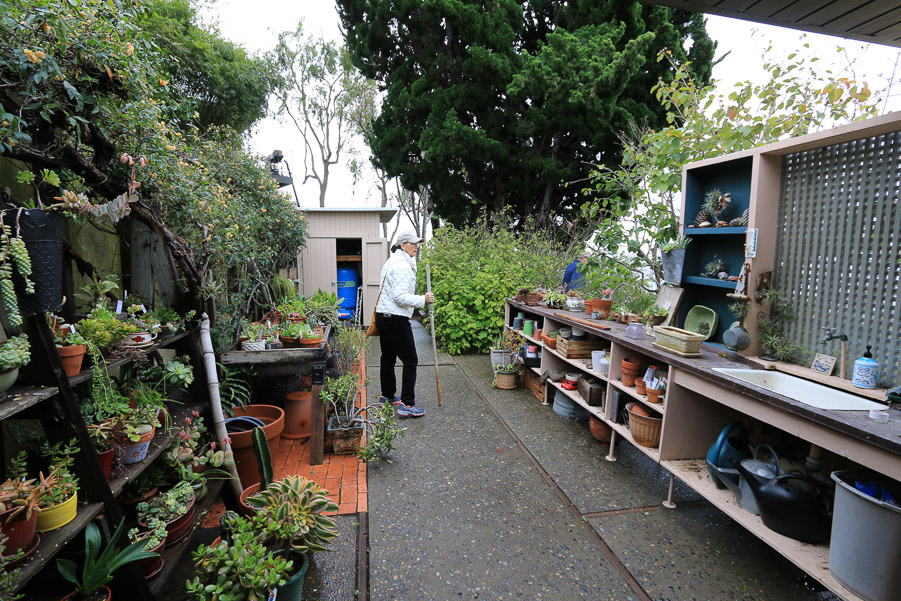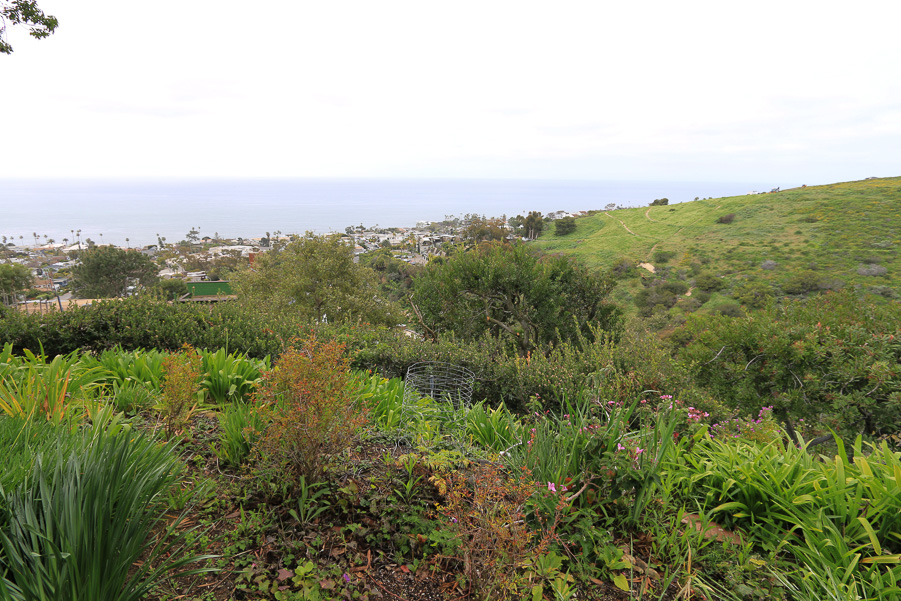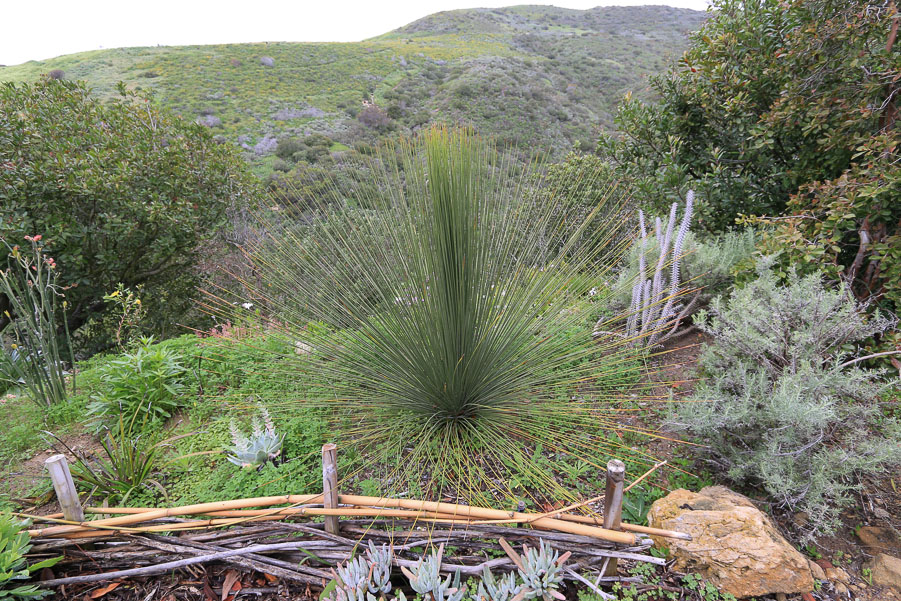 This is the kitchen surrounded by glass walls and all of the cabinets are raised off the floor (including the refrigerator).
This is the living room.
This is the patio off the kitchen.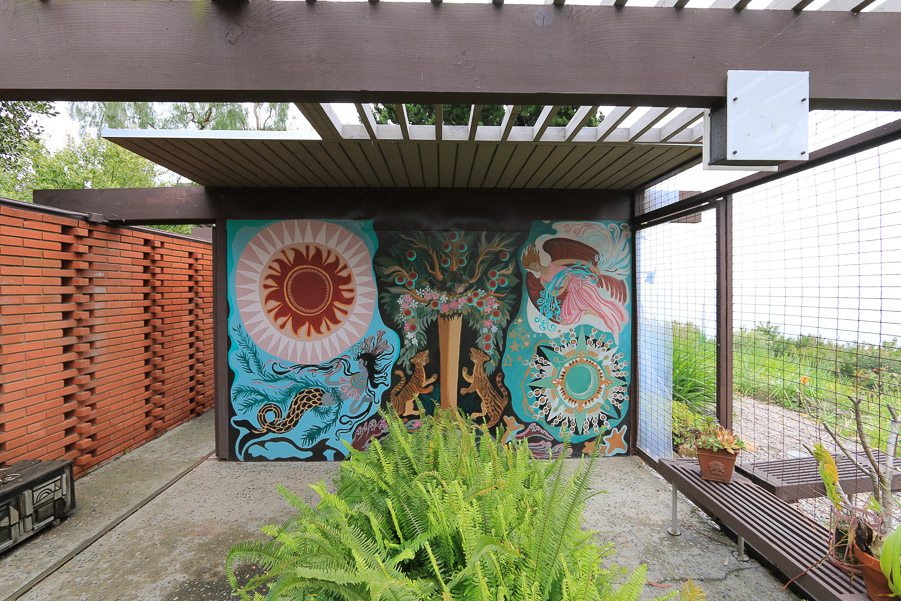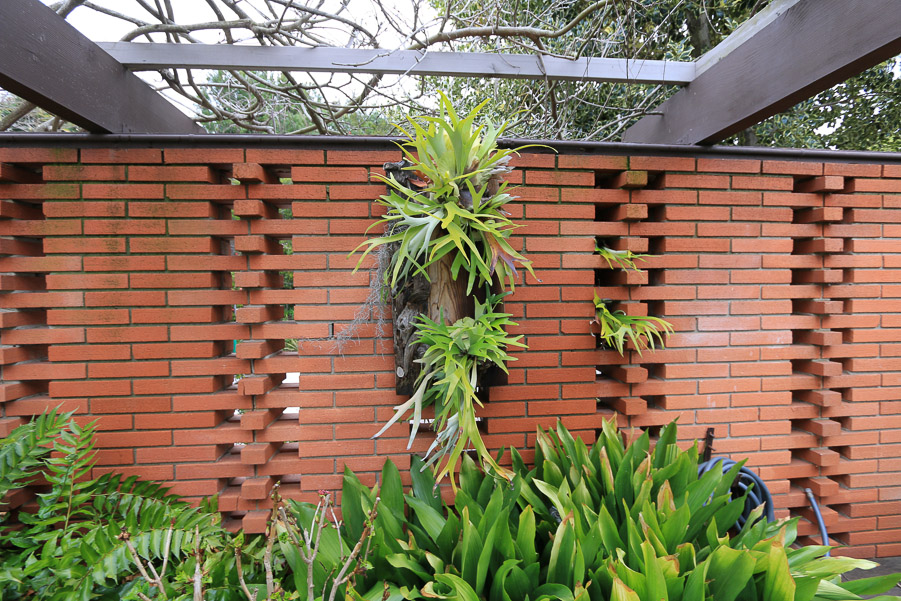 It's an amazing house and wonderful gardens that surround it. Sadly Hortense's husband died two months after the house was completed in 1958. She was solely responsible for its decoration after she helped the architect design it. She lived here for 50 years until her death in 2008 at age ninety-nine.
Following the tour, we headed over to Zinc Cafe for lunch.
I had their spinach lasagna with spinach, ricotta, béchamel, marinara, Grana Padano and a mixed green salad.
Judy had their egg salad with butter lettuce, tomato, dijon, tabasco, toasted whole wheat open faced and a side of corn chowder.
It was a great adventure!