February 16, 2023 - Thursday - Today we were back in Orange, CA to visit the new, temporary quarters of the Hilbert Museum of California Art. The original museum is being renovated and enlarged anticipating a reopening in 2024.The current exhibit at the "Hilbert Temporary" is called "All Aboard: The Romance of California's Railroads." It features nearly 40 paintings, illustrations and etchings by top California artists from the 1930s to today, selected from The Hilbert Collection.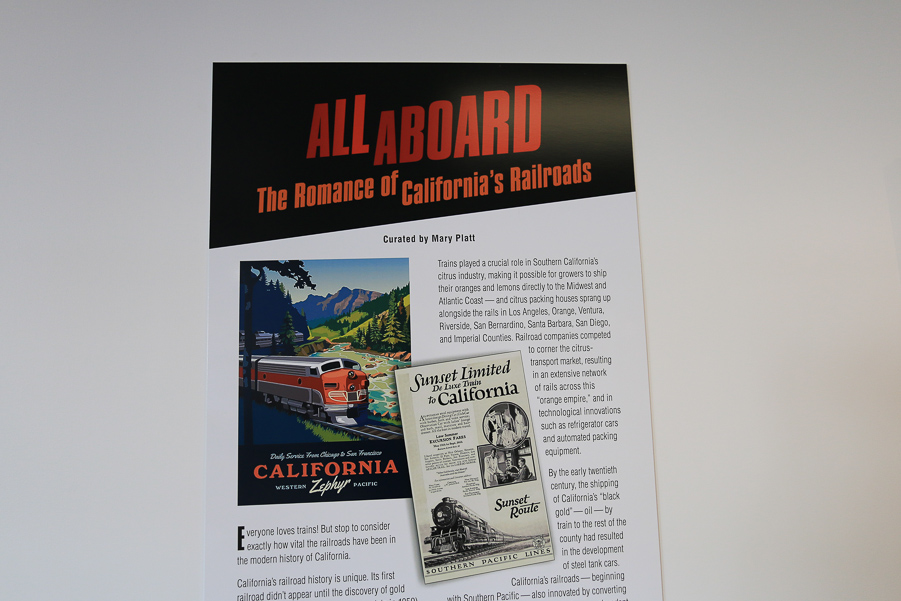 As a bonus for today's exhibit, we were given a tour by the founder, Mark Hilbert.
This painting depicts the locomotive "Big Boy" 4014. We saw this locomotive in Colton, CA in October 2019.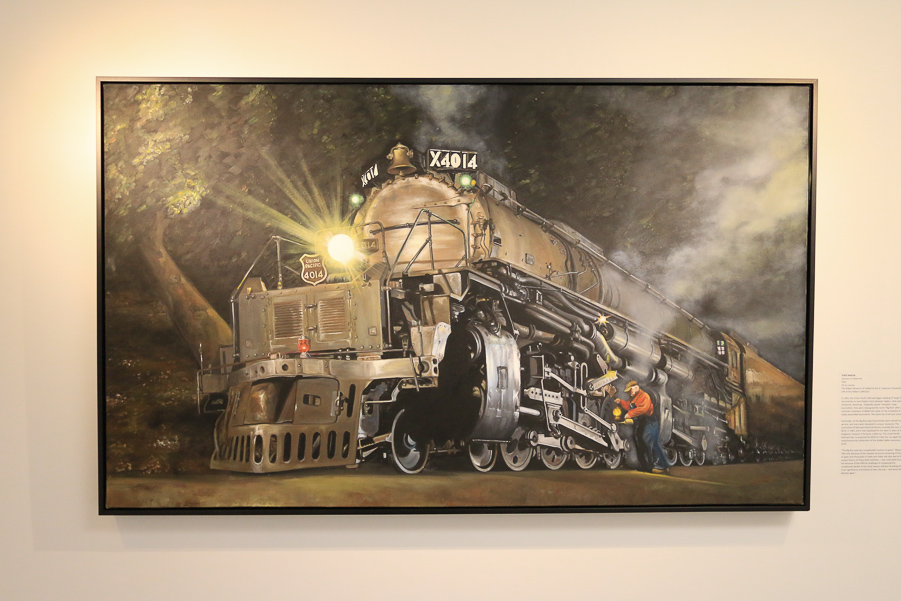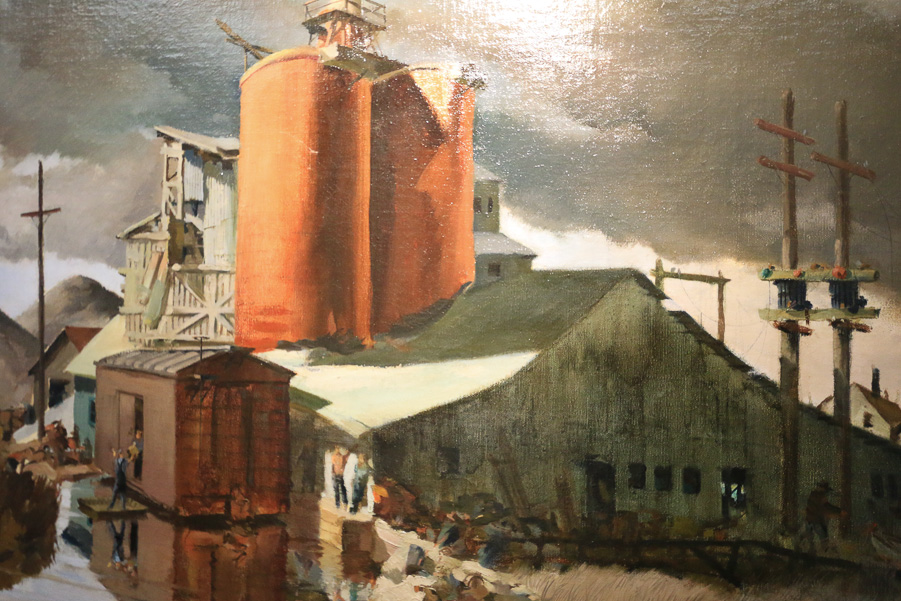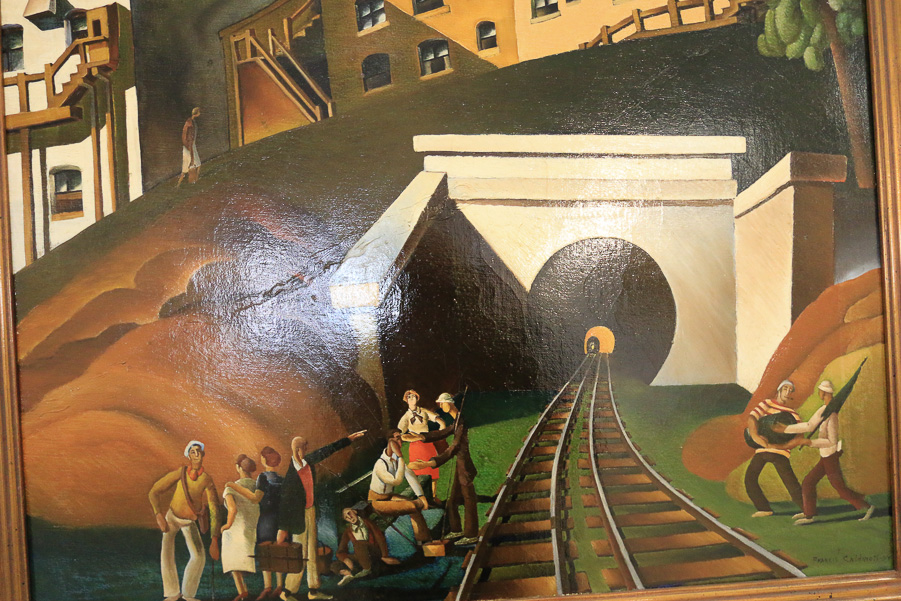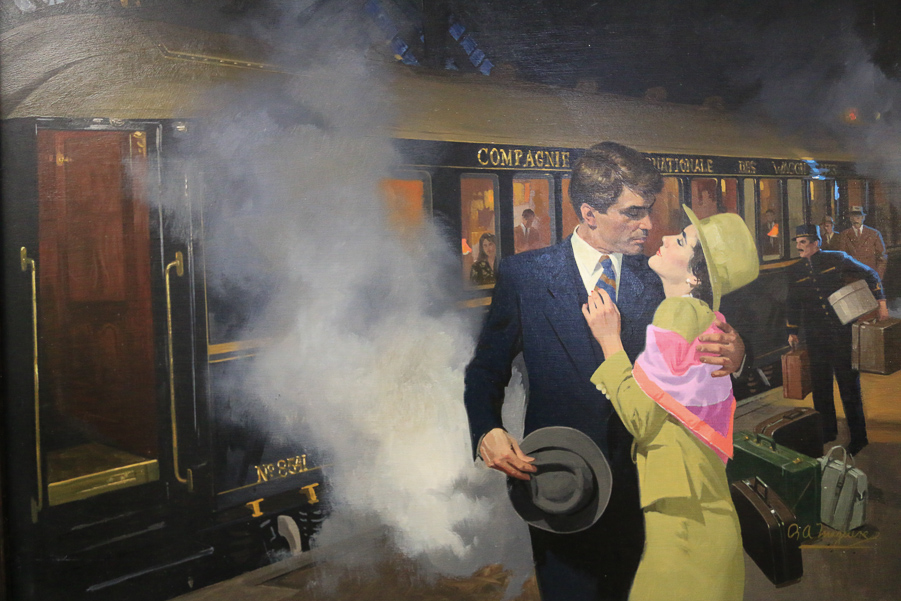 This was our host, Mark Hilbert, standing next to the 1933 Millard Sheets painting "San Dimas Train Station."
Before the museum, we had lunch at our Orange favorite, Bruxie.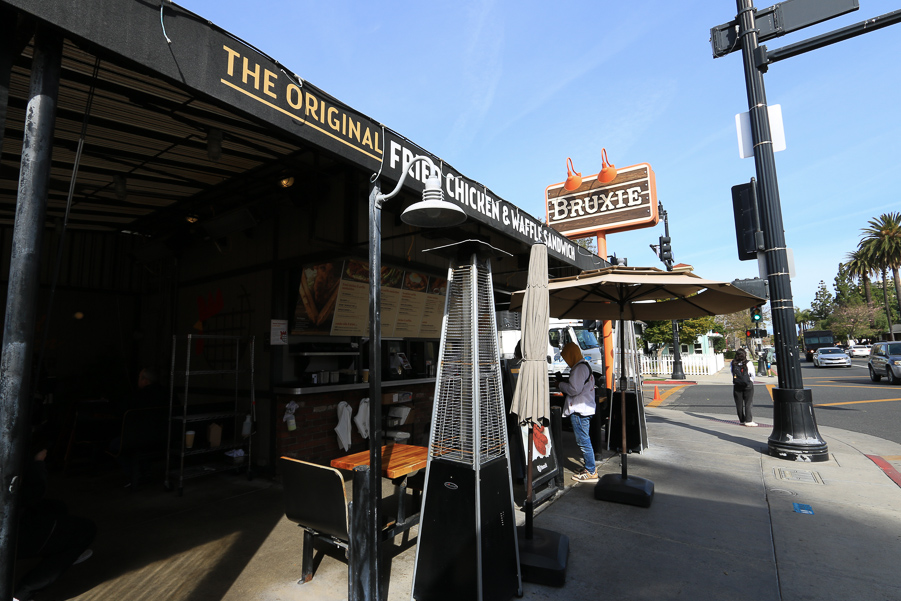 We both ordered the same thing, their original "Chicken and Waffles."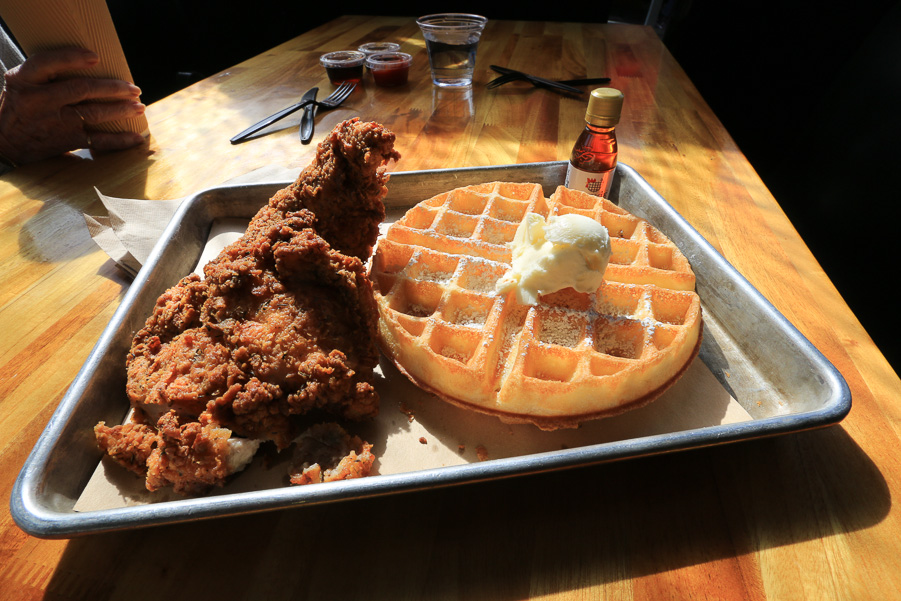 Great food, great exhibit, great adventure!