November 22, 2022 - Tuesday - Today we were back in Orange, CA to see the latest exhibits at the Hilbert Museum of California Art. The first exhibit is called "Voices in Pastel: Pastel Society of the West Coast." This is the first exhibition of works by the artists of the Pastel Society of the West Coast, the nationís second-largest pastel club. Works in the show range from figures and landscapes to still lifes, animals, and portraits.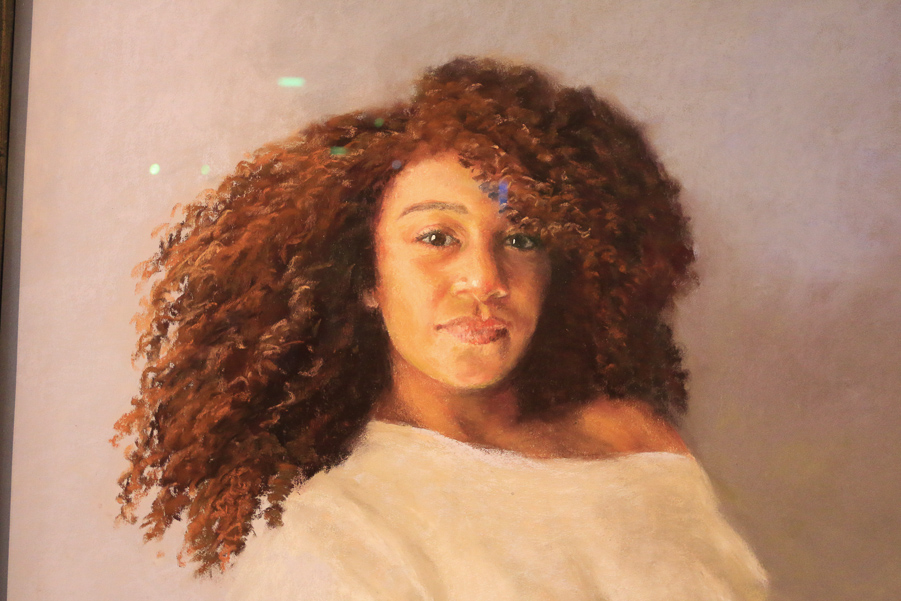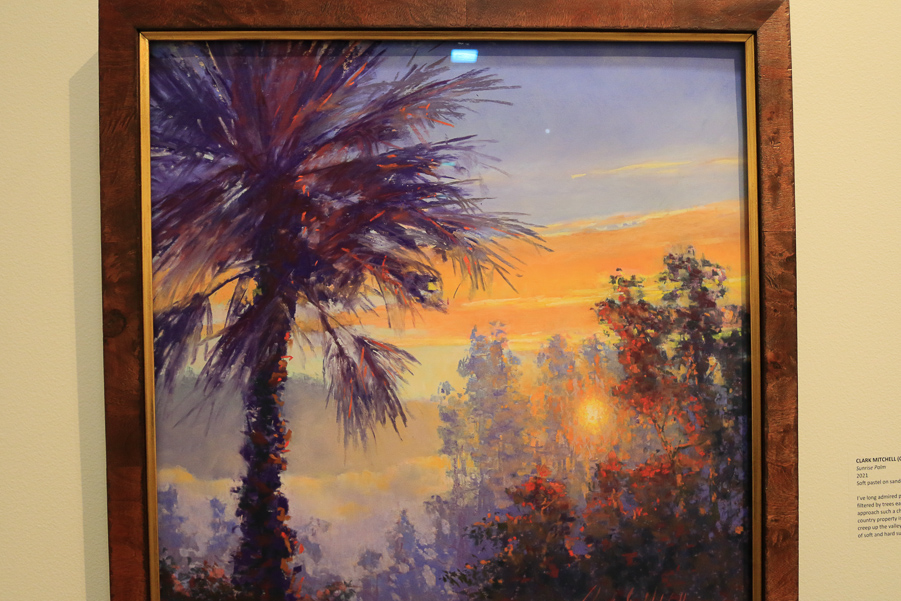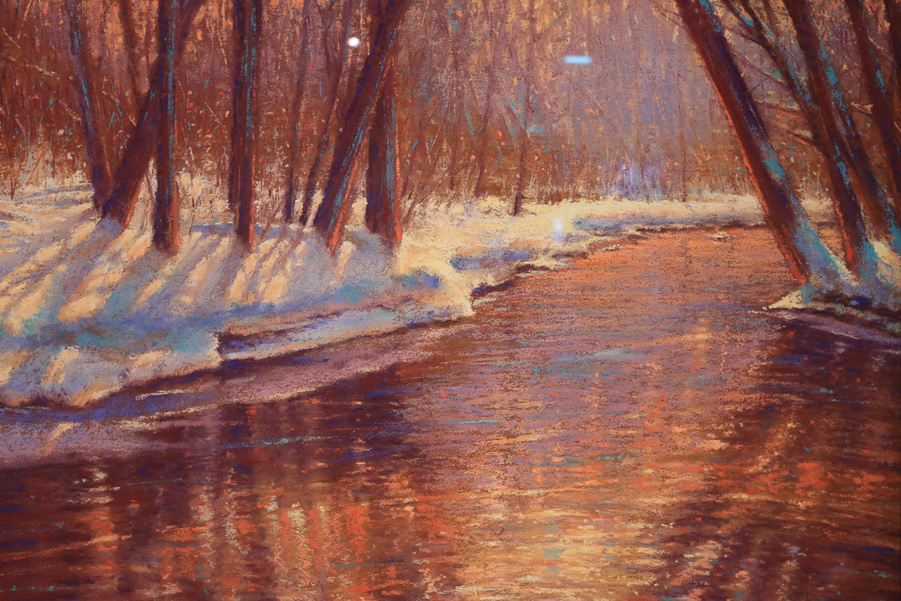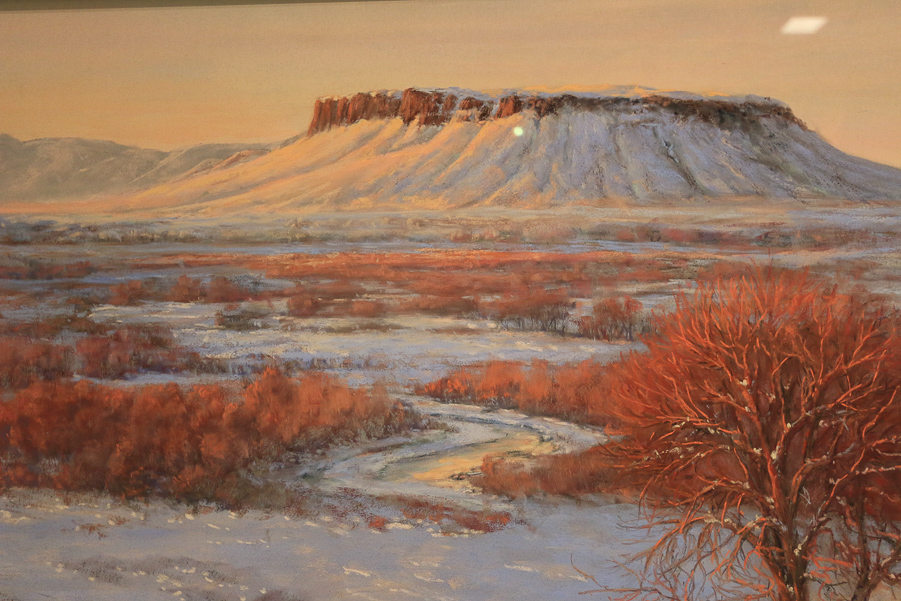 Creating a pastel painting is complicated since a pastel is an art medium in the form of a stick, consisting of powdered pigment and a binder. You can't correct errors by over painting, unlike oil paintings. These artists have mastered their art.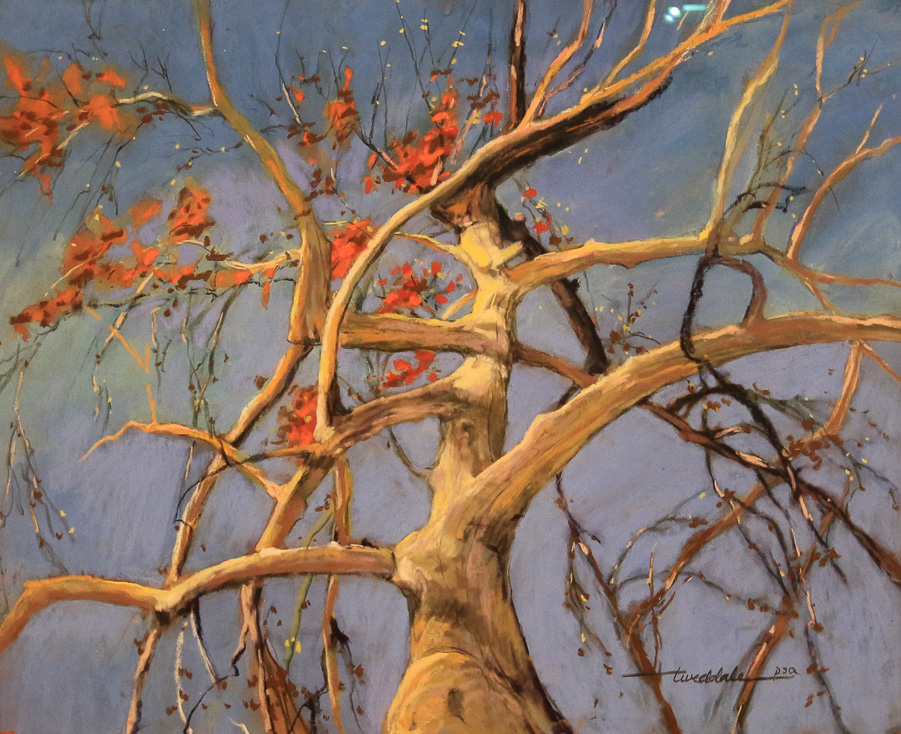 The second exhibit that we saw is called "Disney's Fantasia: When Music Became Magic." It's a small exhibit but worth the look.
This is an animation maquette, donated by heirs of a Disney employee. The plaster model was used by animators for consistent accuracy in their drawings, all animators had to be "on model."
Before the museum, we stopped for lunch at Bruxie, for their delicious fried chicken.
I had their original chicken and waffle.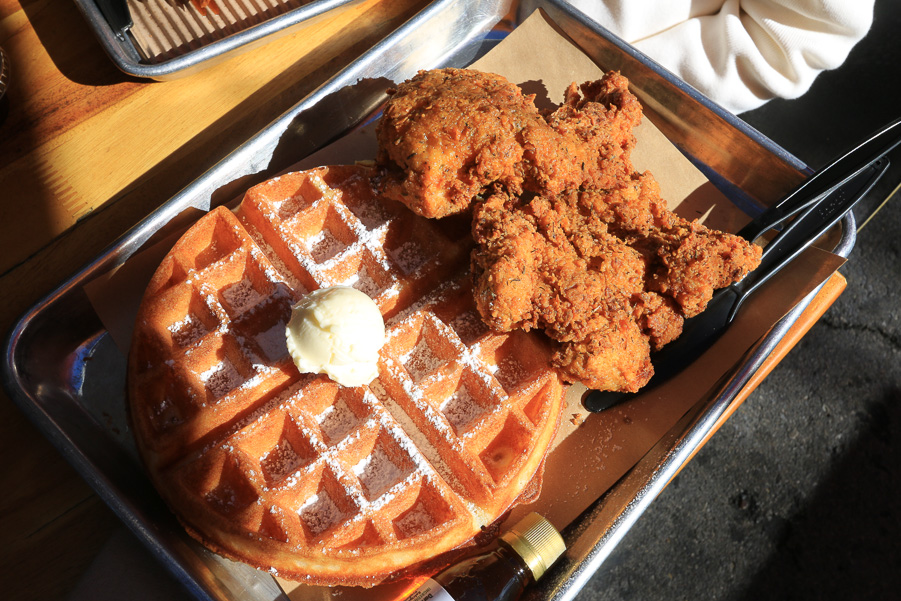 Judy had their original chicken and waffle sandwich.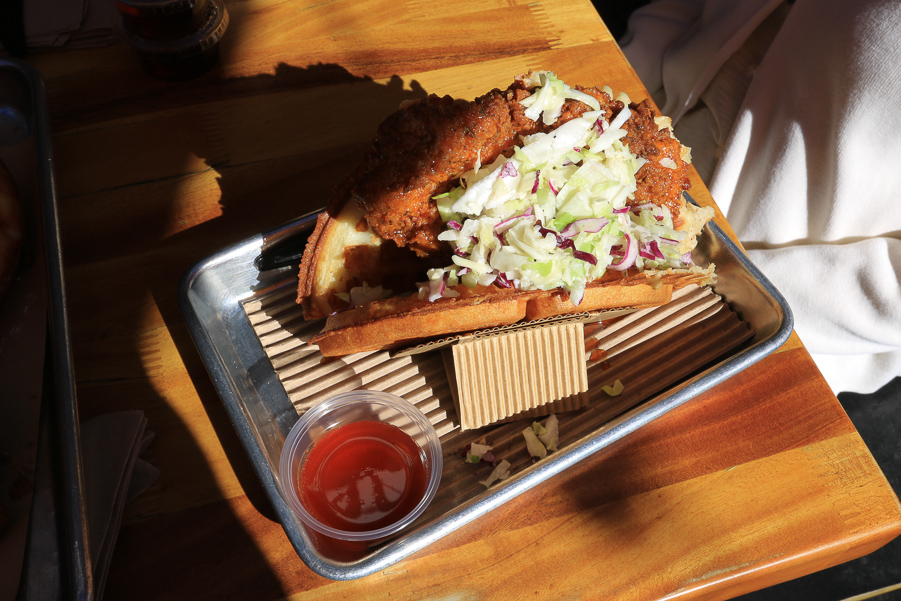 They were delicious, and filling.