May 11, 2022 - Wednesday - We were back in Orange, CA today to see the latest exhibits at the Hilbert Museum of California Art. The first exhibit we saw was the "California Water Color Society: The First Fifty Years (1921-1971)." This exhibition has been mounted to present select watercolors by outstanding artists who were members of the society between 1921 and 1971, when the organization was known as the California Water Color Society. It is now known as the National Watercolor Society.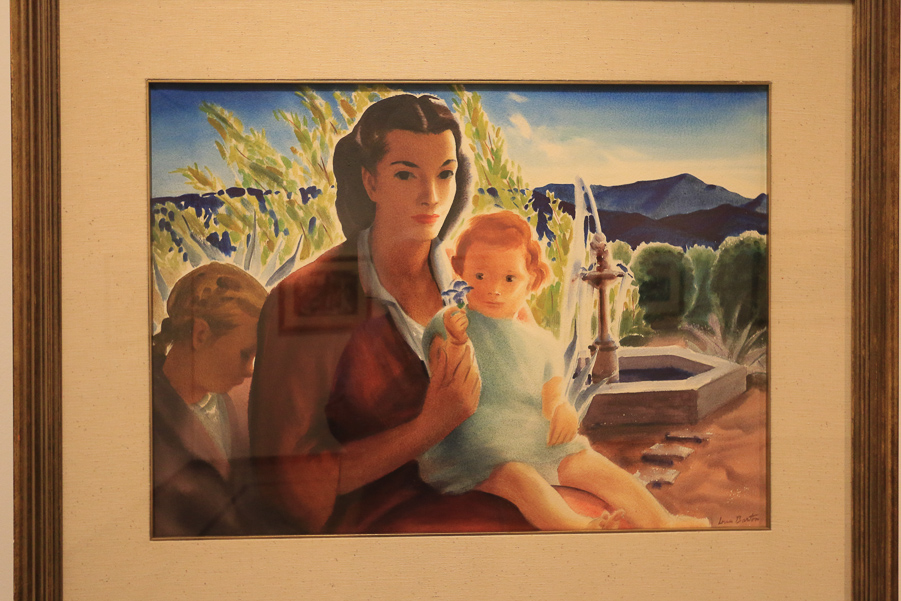 The second exhibit we saw was "Bradford J. Salamon: Forging Ahead." Salamon is a critically acclaimed Southern California artist.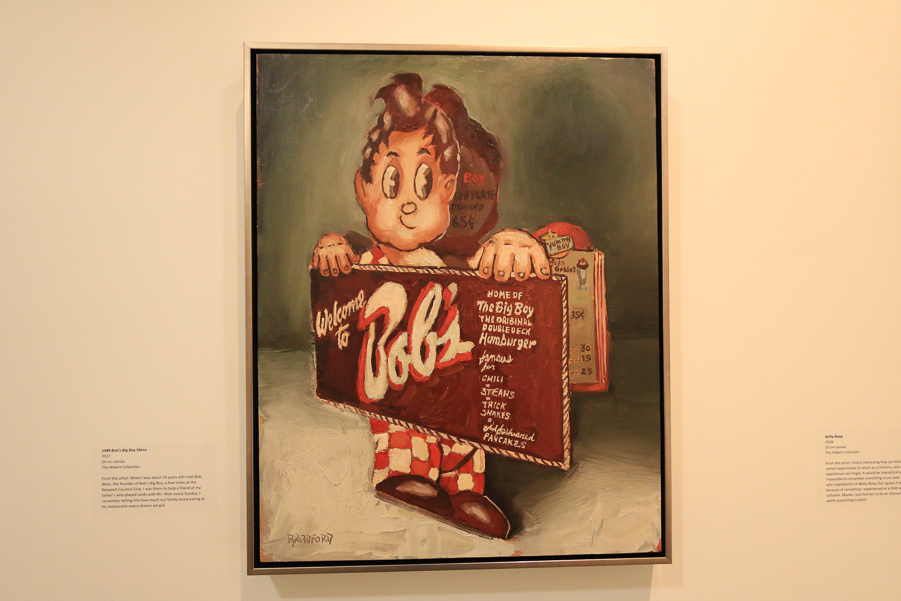 This section is called "Artist in Action" and Salamon comes into the gallery to work on his art in front of the public. Unfortunately he wasn't there today.
Before the museum, we tried a new restaurant called Bruxie, which features chicken and waffles.
They serve very large and delicious portions. We found a new favorite in Orange.