July 22, 2021 - Thursday - Today we were back in Orange, CA to visit the Hilbert Museum of California Art. Their latest exhibition is the 110th Annual Gold Medal Exhibition of the California Art Club. Since its 1909 inauguration, the California Art Club has been dedicated to promoting and supporting contemporary and traditional fine art through championing painting and sculpture featuring representational practices.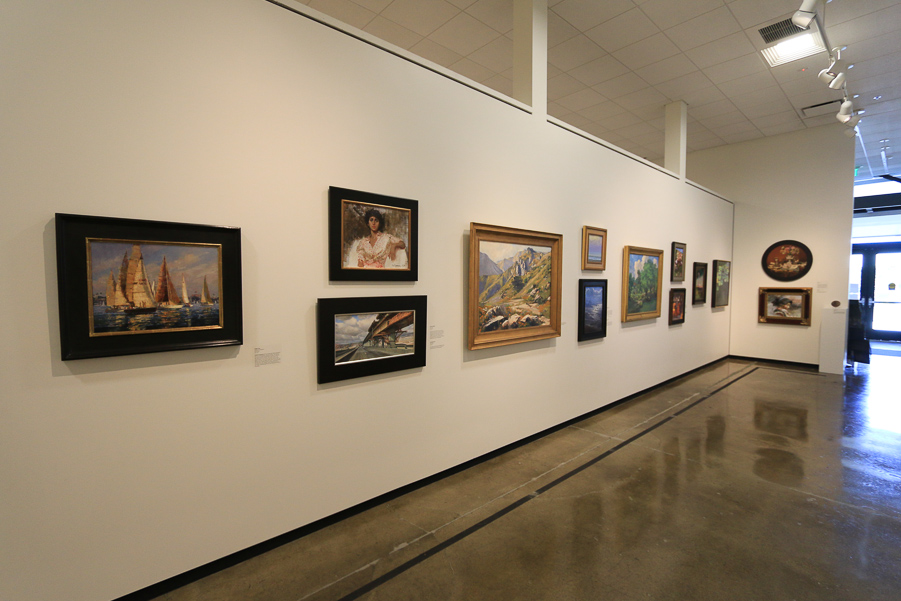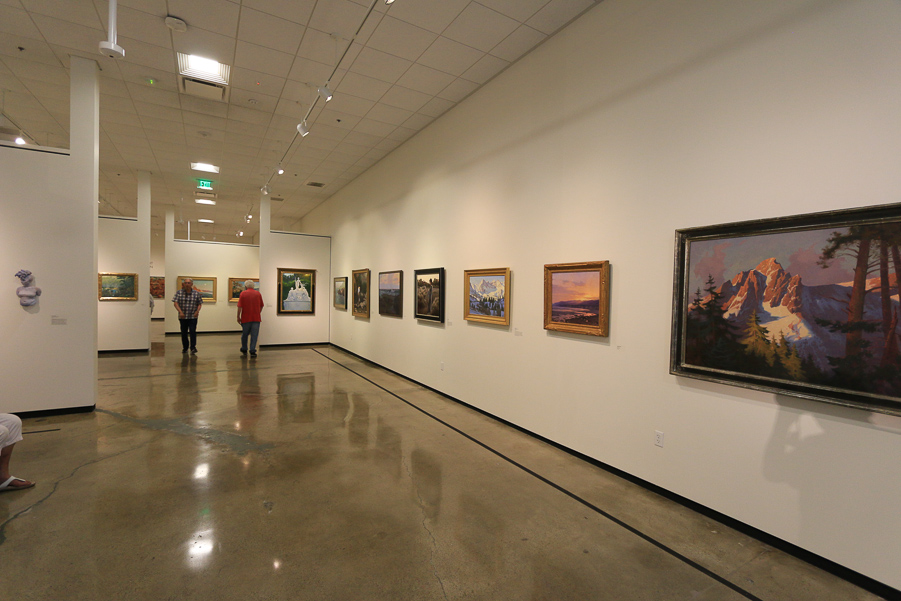 There are over 100 artists represented in the exhibition.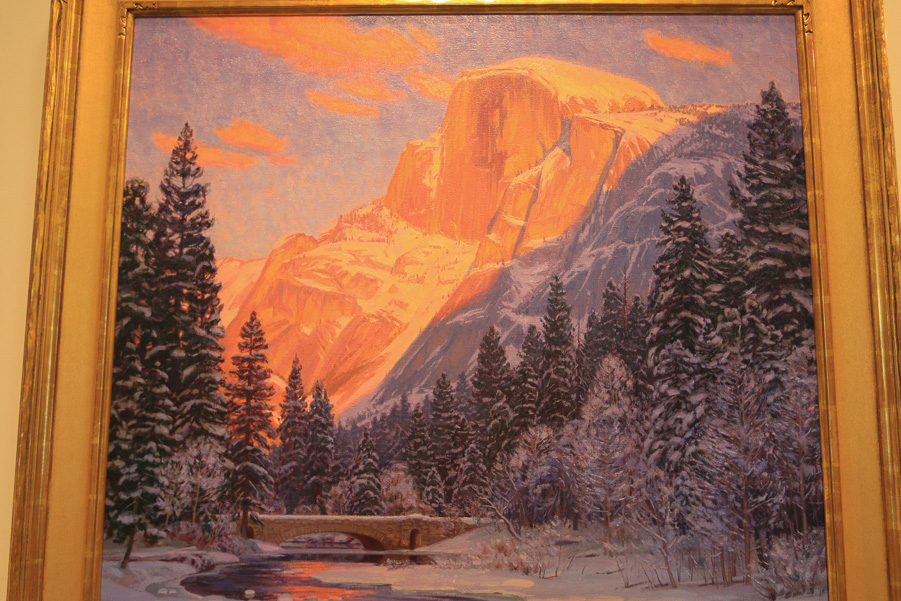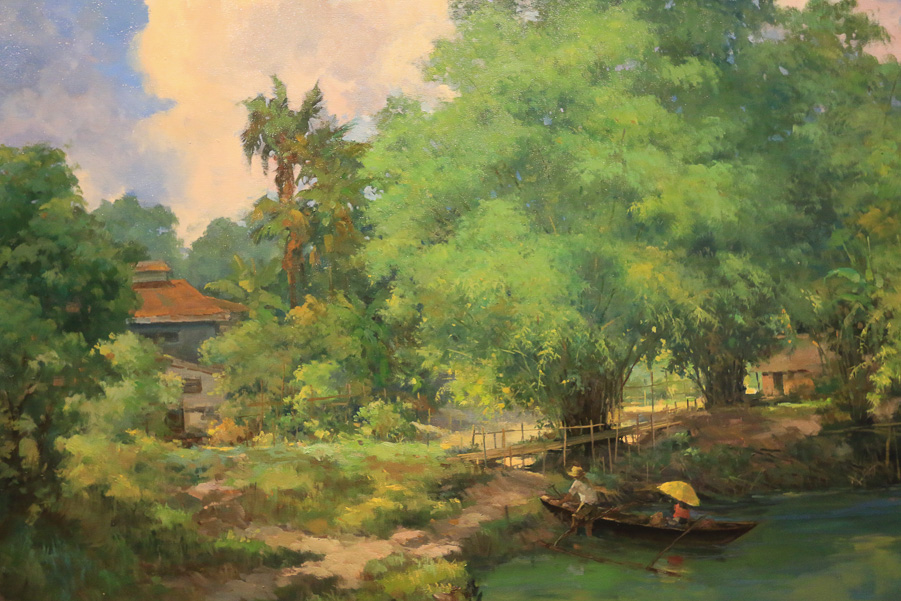 This sculpture is titled "Spur Check."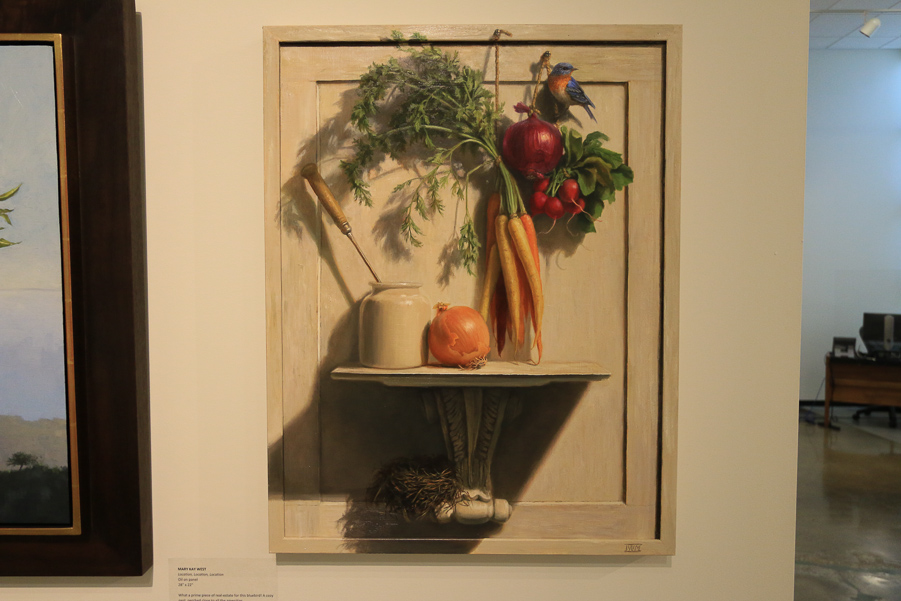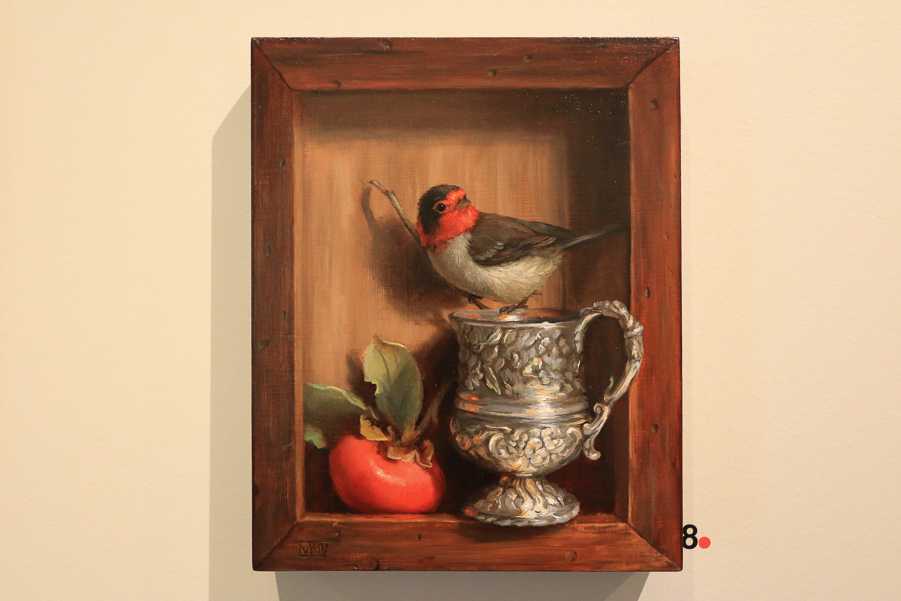 This piece of sculpture is titled "Sea Horse."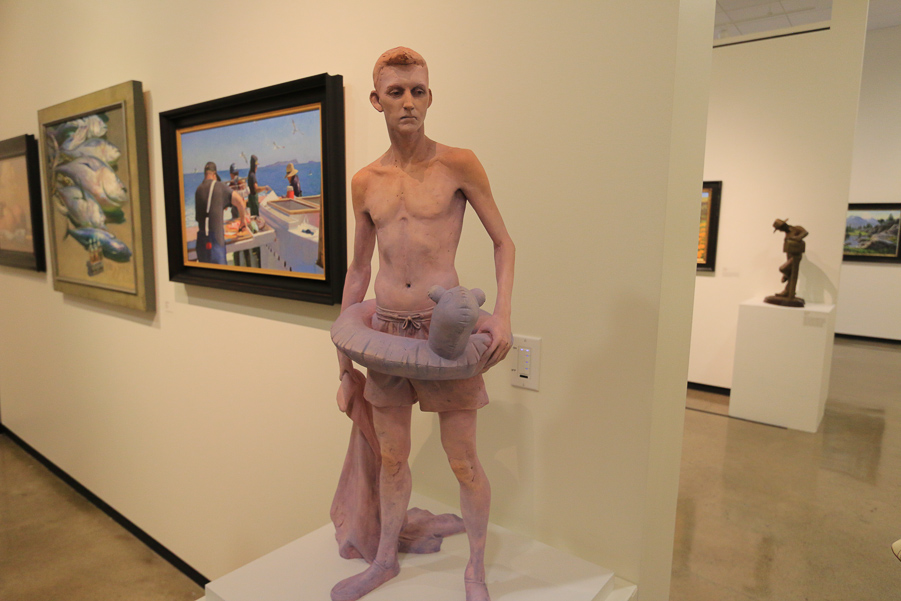 The quality of the work presented is phenomenal.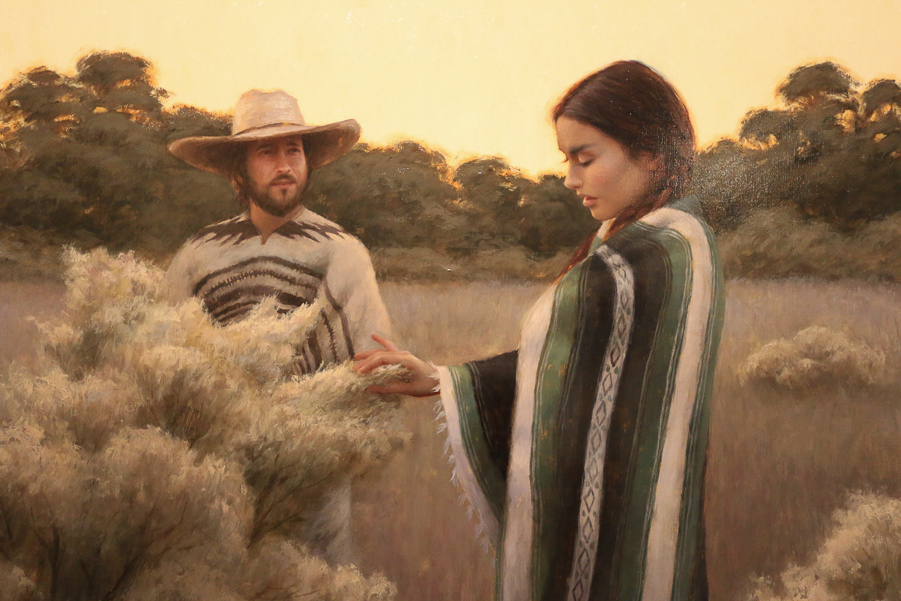 Before the Museum, we had lunch at Taco Mesa, one of our favorite restaurants in Orange. Unfortunately their menu has changed with the pandemic and my favorite dish is no longer available.
My choice was the "King Tostada with Shrimp," which is GMO-free corn chips, beans, chili sauce, and melted cheeses topped with hearts of romaine pico de gallo lime vinaigrette, avocado, carrots, sour cream and jicama.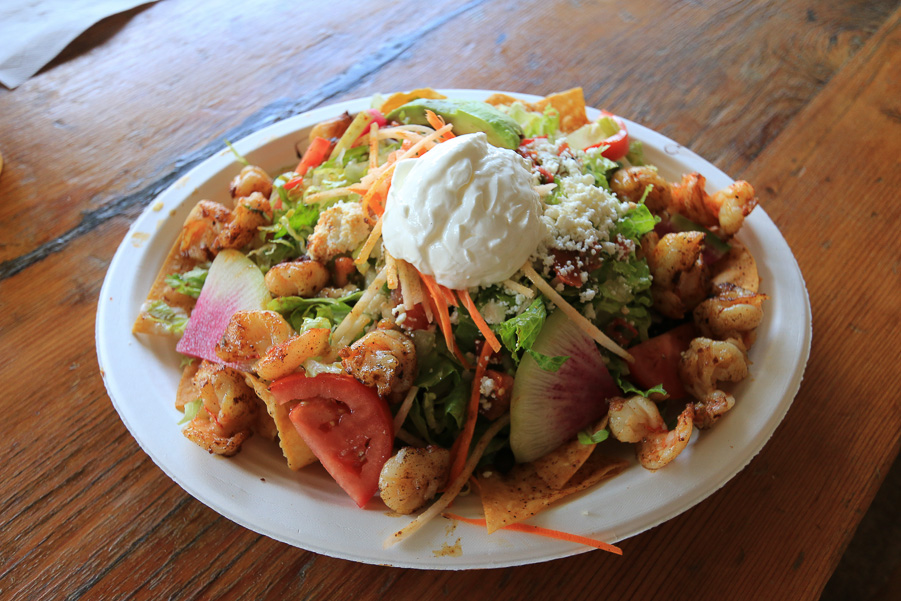 Judy had their "Langosta" which are blue corn lobster enchiladas, topped with roasted poblano cream sauce and avocado.