May 20, 2021 - Thursday - Today we were in Orange, CA to visit the Hilbert Museum and see the new George Samerjan exhibit.
George Samerjan (1915-2005) was an American artist whose career started in Hollywood, CA before continuing in New York after World War II. Capturing natural beauty and historical moments through his artwork, George's paintings include landscapes of the Pacific Northwest, scenes from the Great Depression, his travels to Europe and Alaska during World War II, and familiar pastimes spent with his family.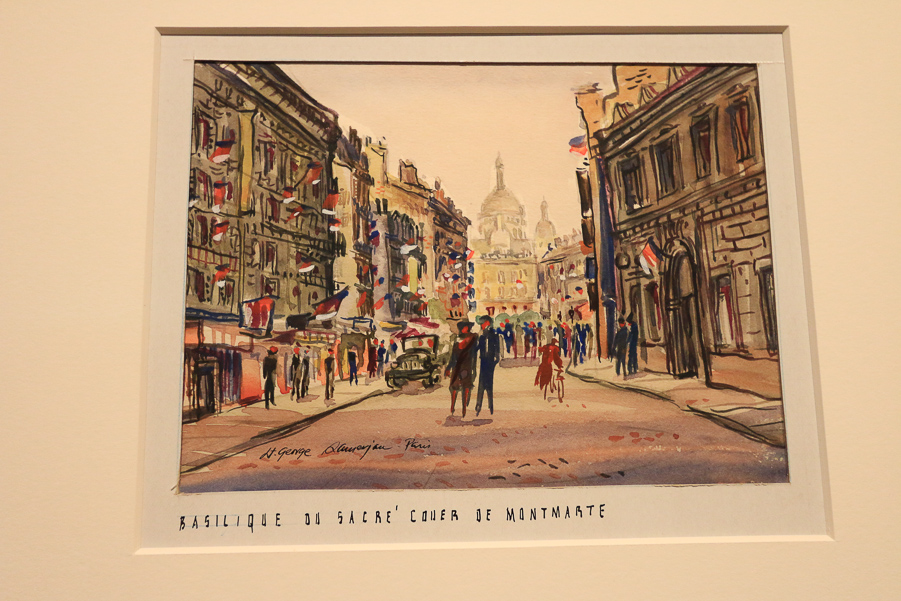 Since the Samerjan exhibit was small, we toured the Los Angeles Area Scene Paintings exhibit that we saw a year ago before the pandemic museum closure. However, this time I decided to get in close for the details.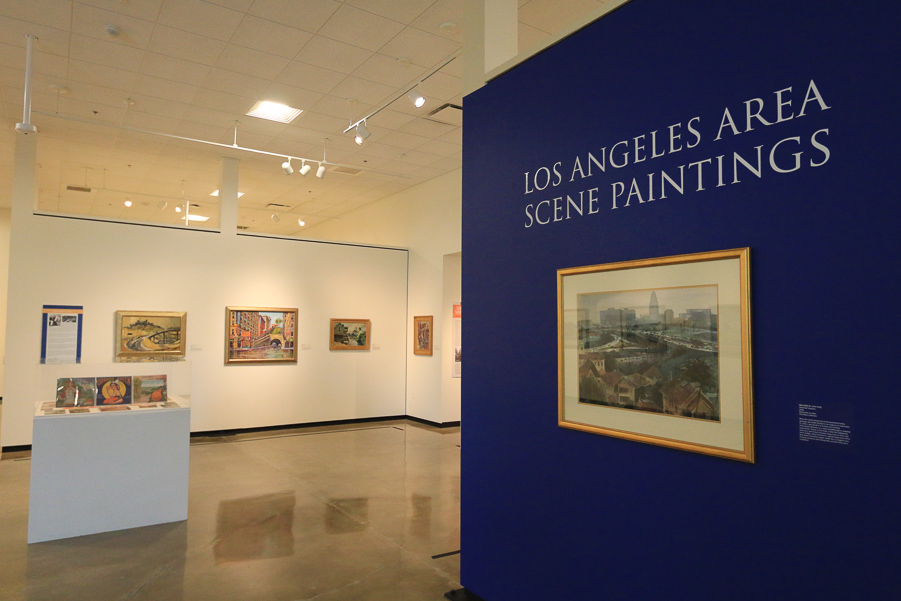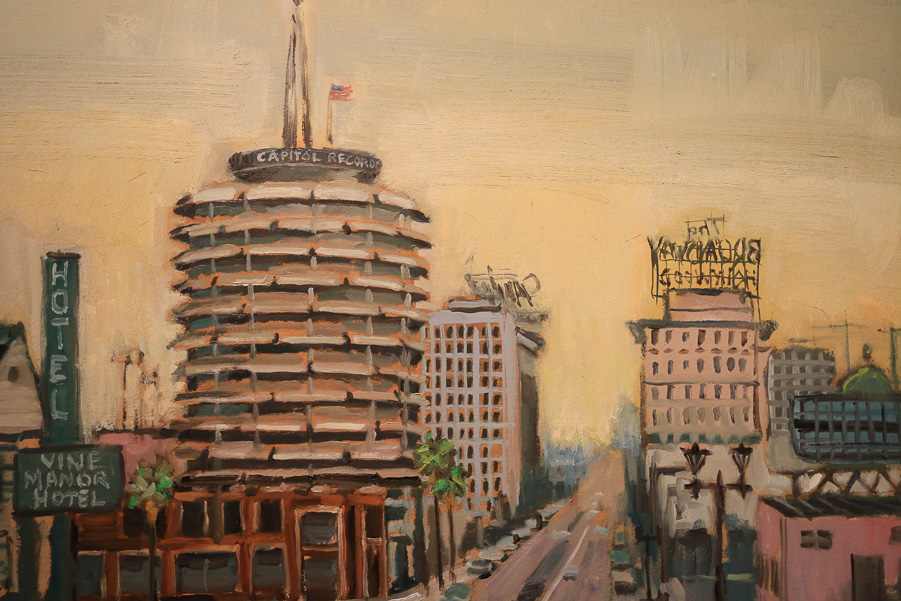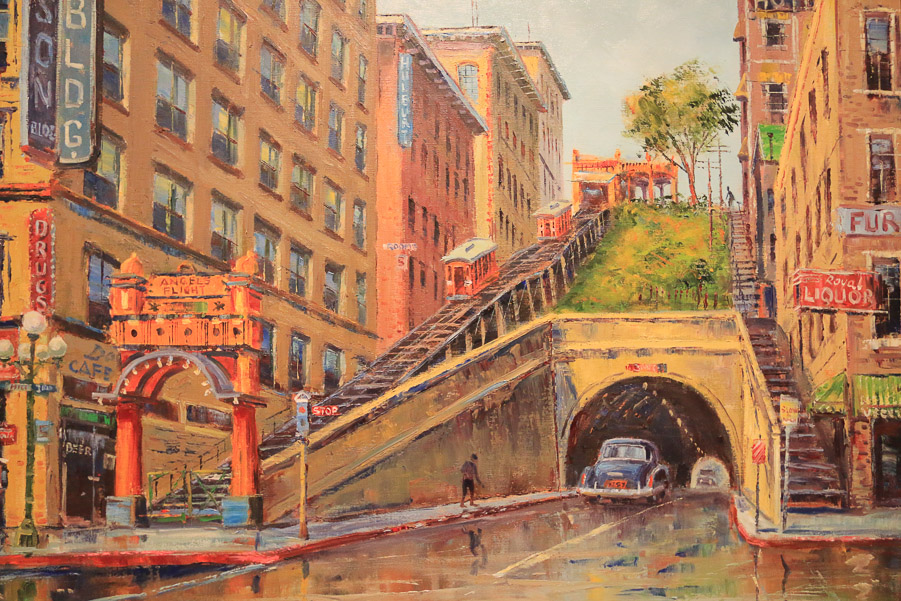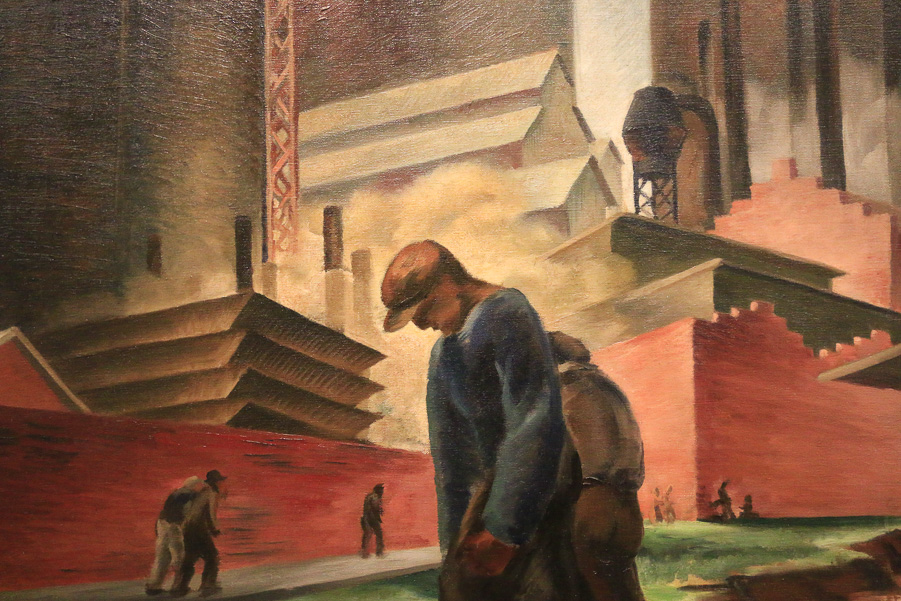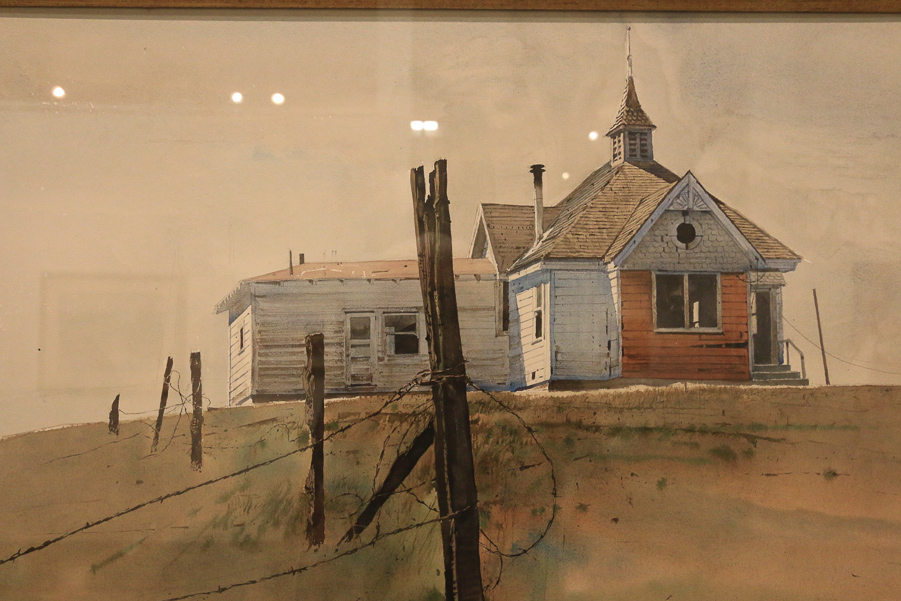 Before the museum we stopped at the Filling Station Cafe for brunch.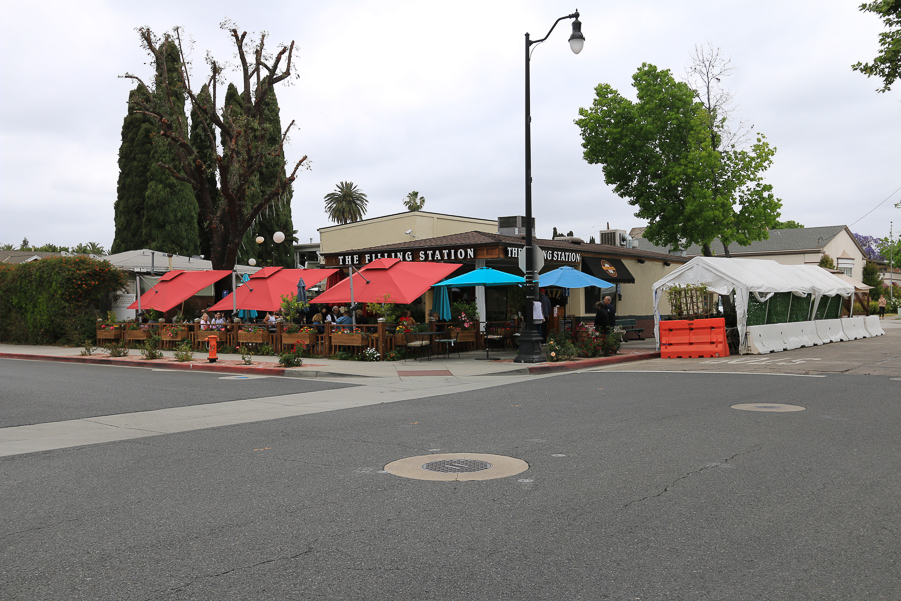 Today we both ordered specials of the day. Mine was their Crab Cakes Benedict and it was delicious. Hollandaise on crab cakes, with a poached egg thrown in!
Judy ordered their Lemon Poppy Seed Pancakes, with a side of eggs and bacon. The flavor of the pancakes was wonderful.