November 23, 2019 - Saturday - Today we returned to Orange, CA to see the new exhibits at the Hilbert Museum of California Art. The first exhibit is called "Los Angeles Area Scene Paintings," which focuses on everyday life in 20th century Los Angeles. The show has more than 70 paintings created between the early 1900's and the present day by many acclaimed California artists.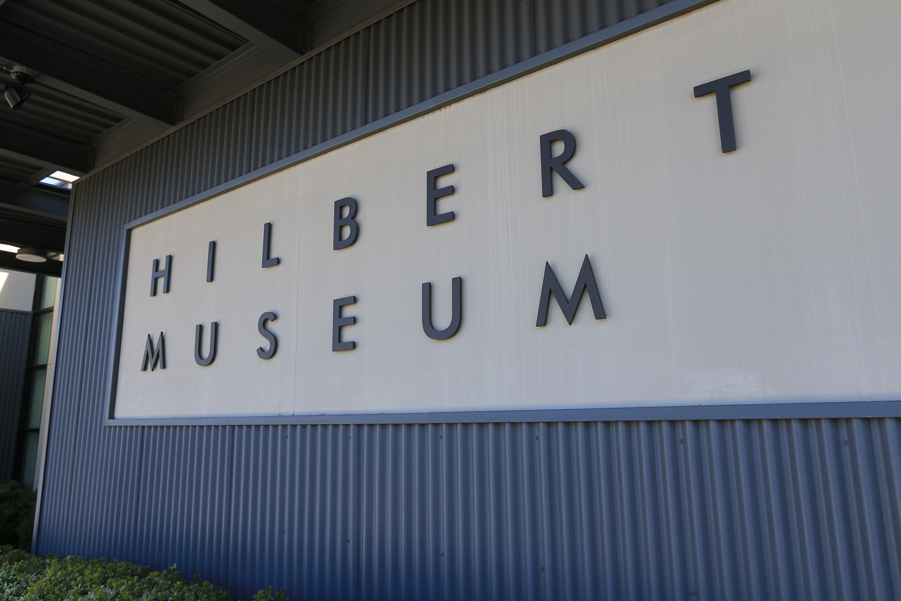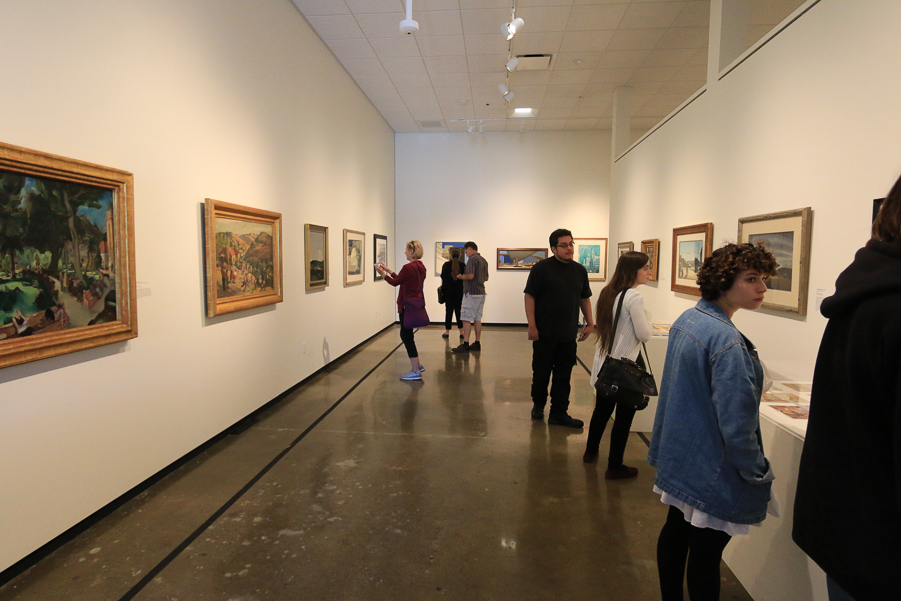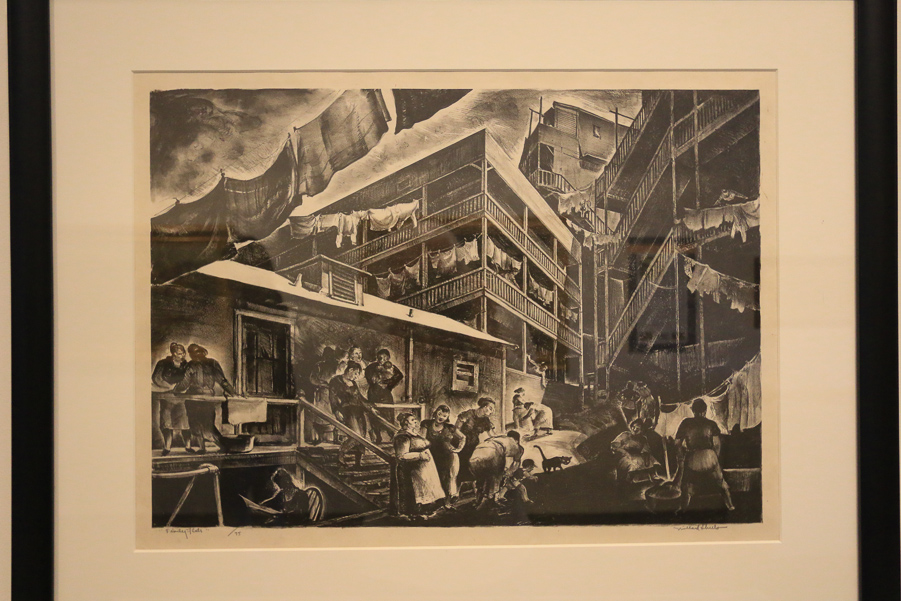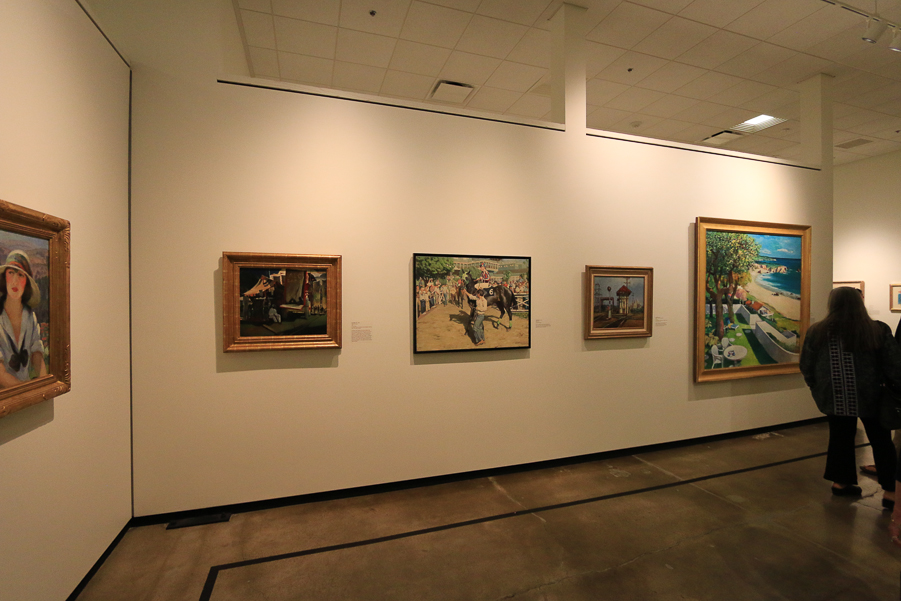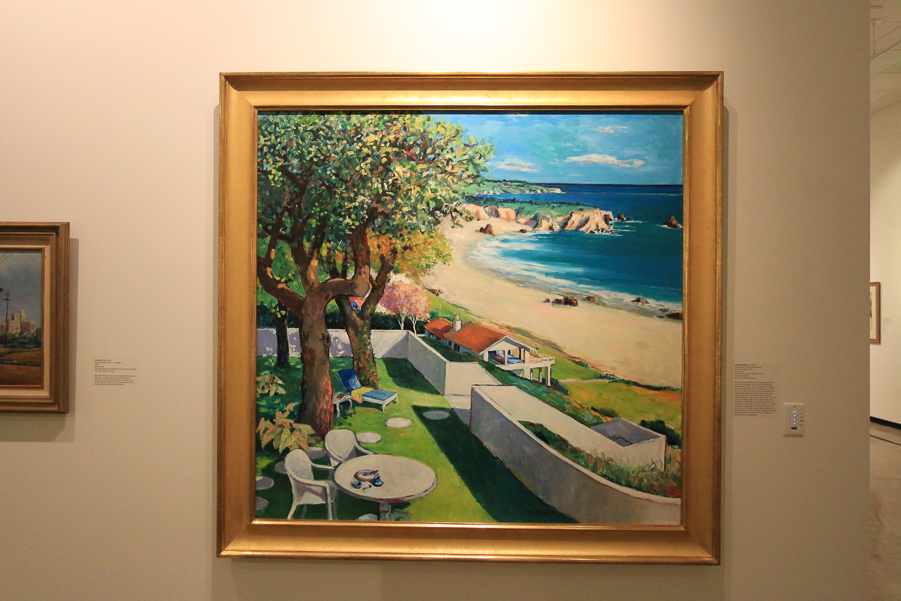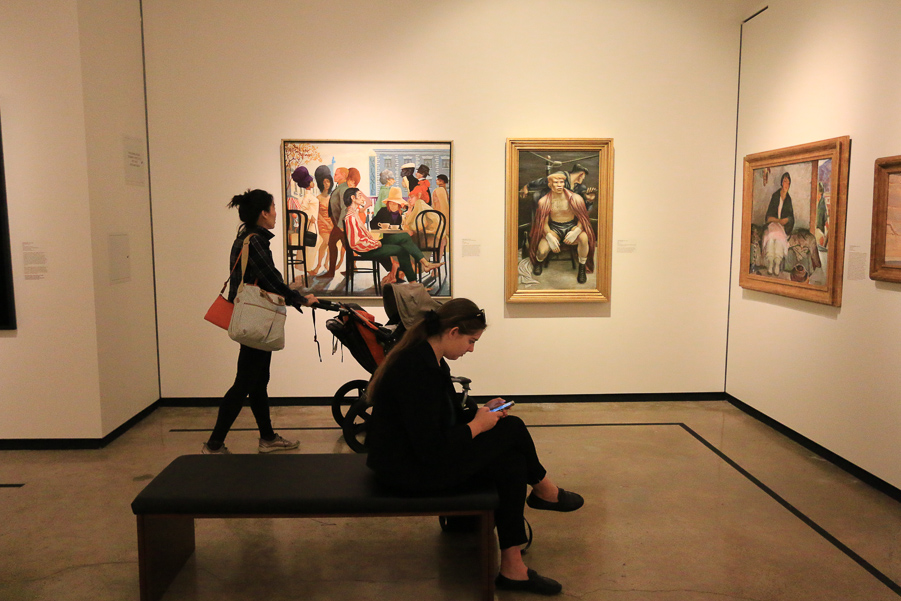 The second exhibit is called "A Fine Romance: Images of Love in Classic American Illustration" and it features original magazine illustrations from the mid-20th century.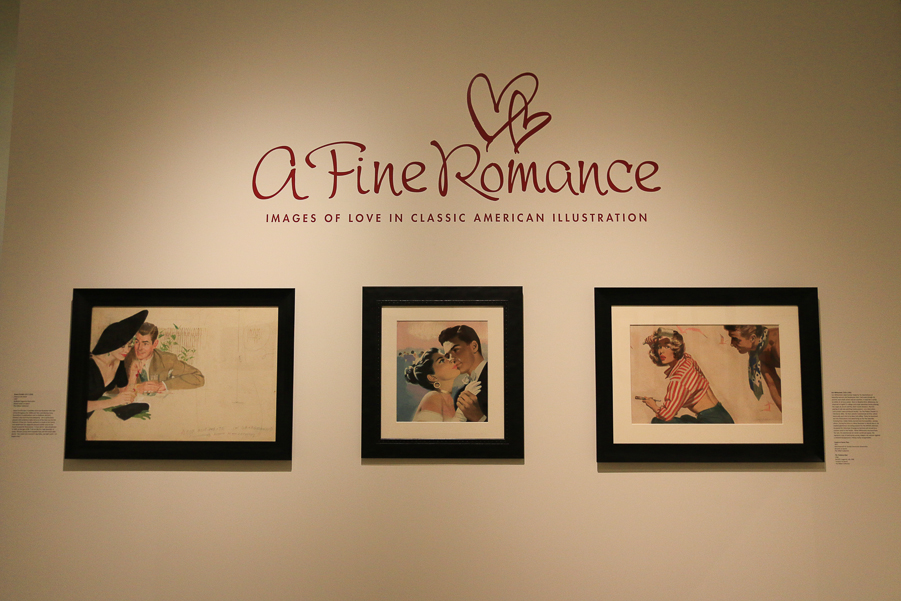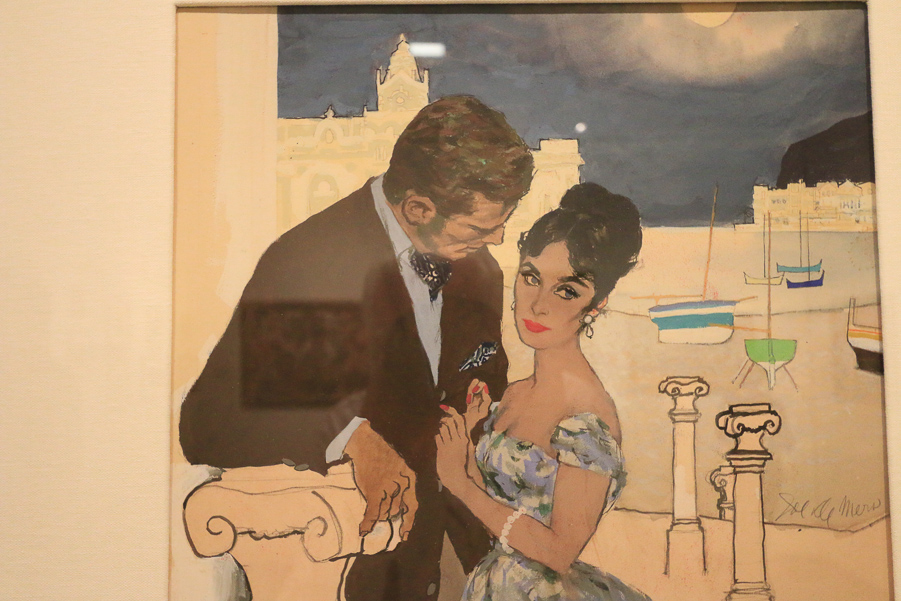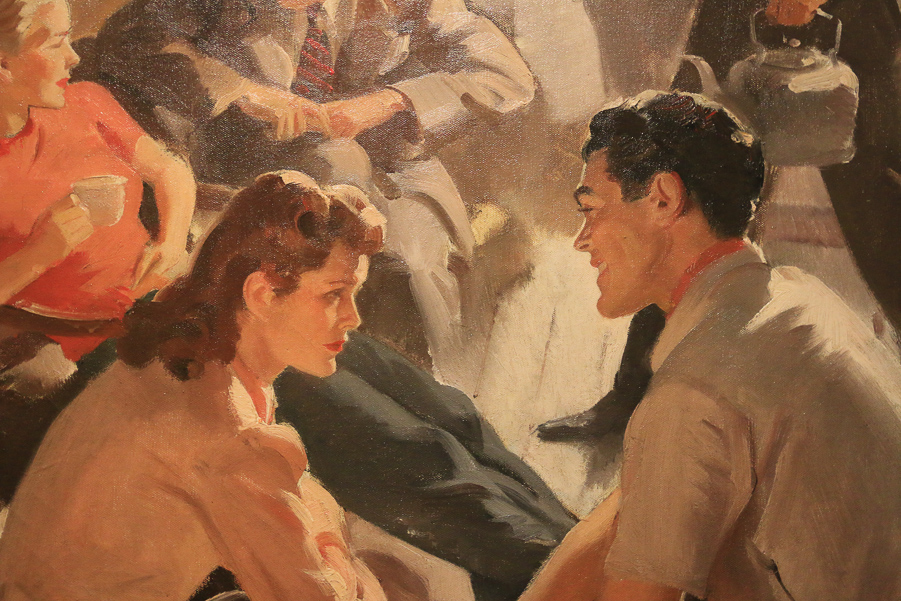 Before the museum we had lunch at our favorite restaurant in Orange, Taco Mesa.
Judy had an "Oaxaqueñas Enchilada," with an Oaxaca cheese blend topped with tomato caldillo sauce, melted cheeses and sour cream.
My choice was the "Camarones Tampiquenos," which is wonderful. It's shrimp sautéed in a cayenne pepper reduction, mushrooms, sweet pepper, onion and served with brown rice and fresh cranberries.