February 6, 2019 - We were back in Orange, CA to see the latest exhibits at the Hilbert Museum of California Art.
The first exhibit was small, but it featured some of the amazing watercolors of San Diego artist and teacher, Jay Andrews, who is currently 96 years old.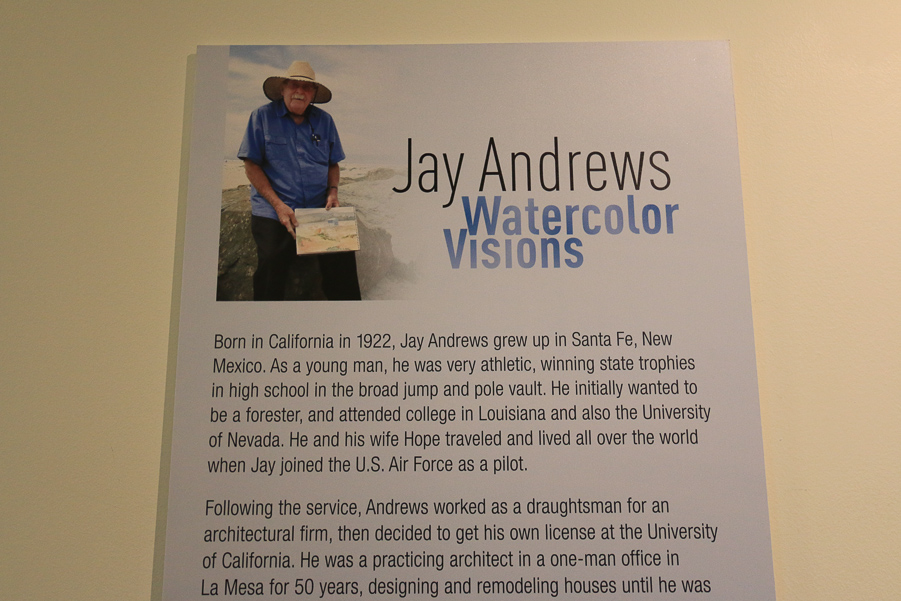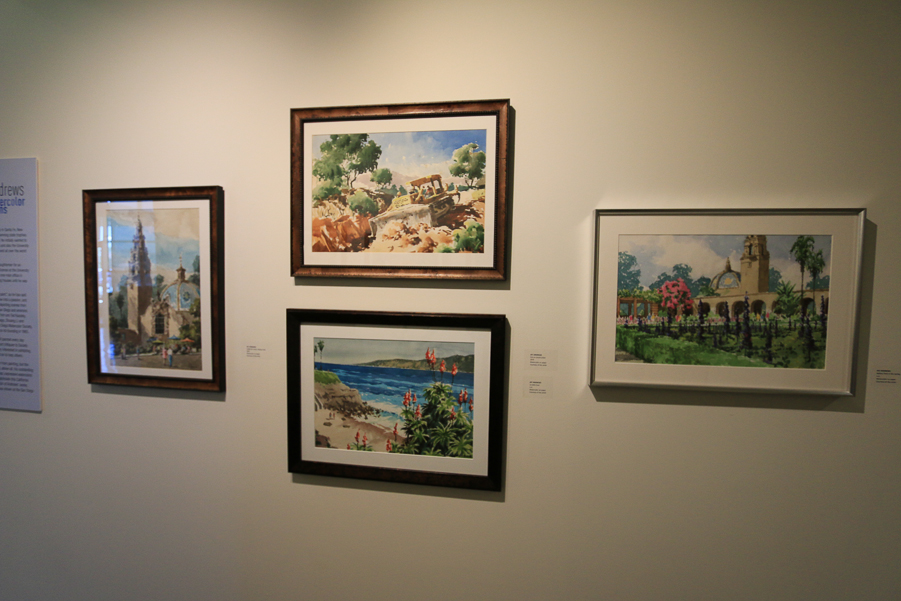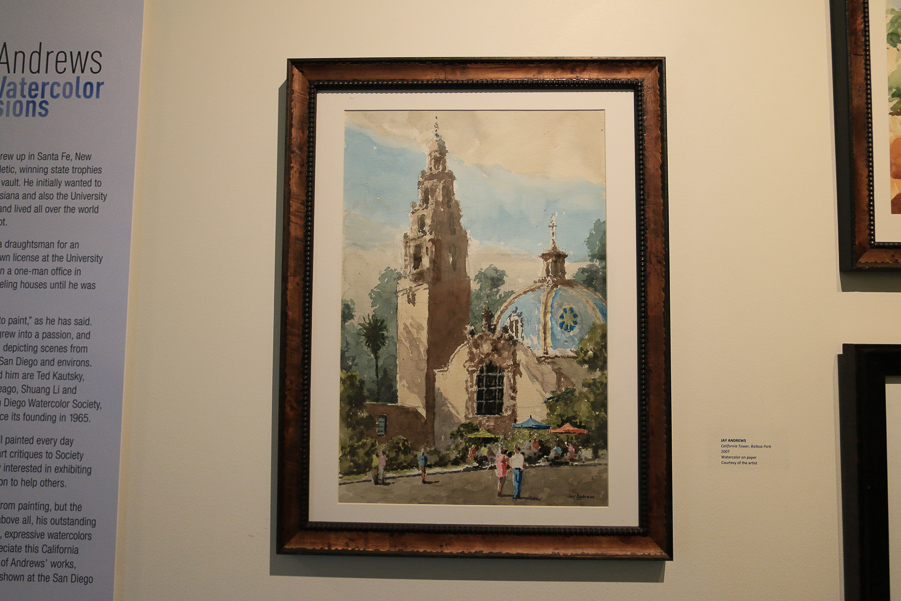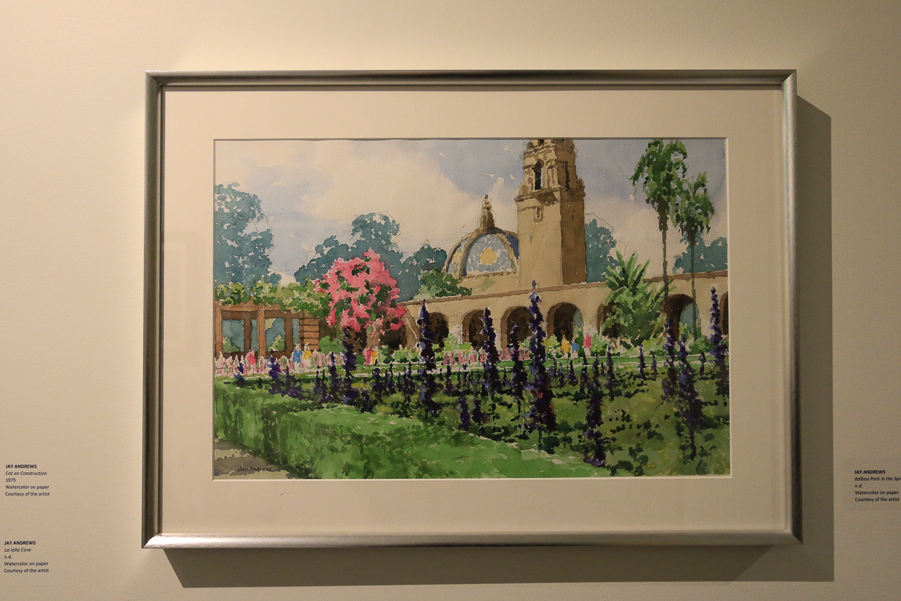 The second exhibit is called "The Magic and Flair of Mary Blair." Mary Blair (1911 – 1978) was an American artist, animator, and designer. She was prominent in producing art and animation for The Walt Disney Company, drawing concept art for such films as Alice in Wonderland, Peter Pan, Song of the South and Cinderella.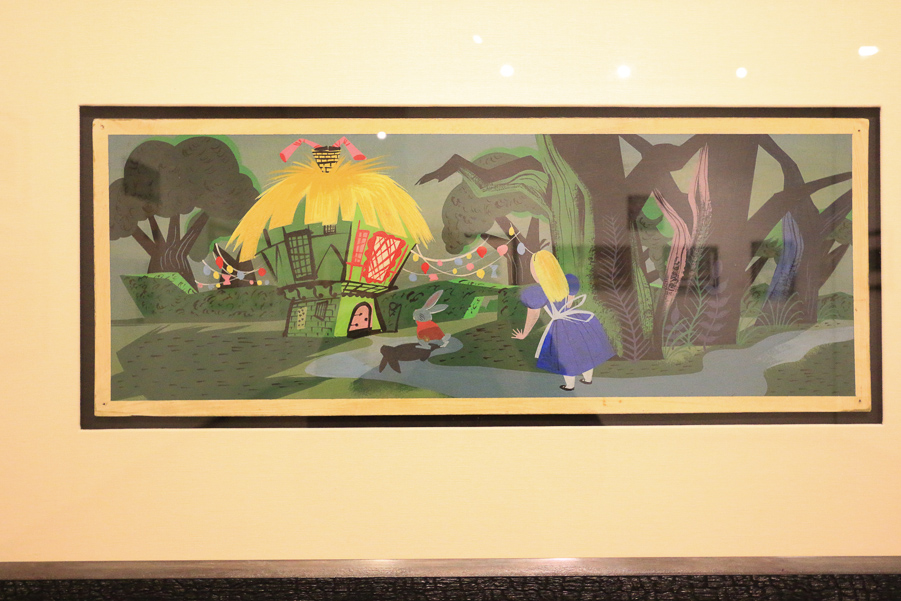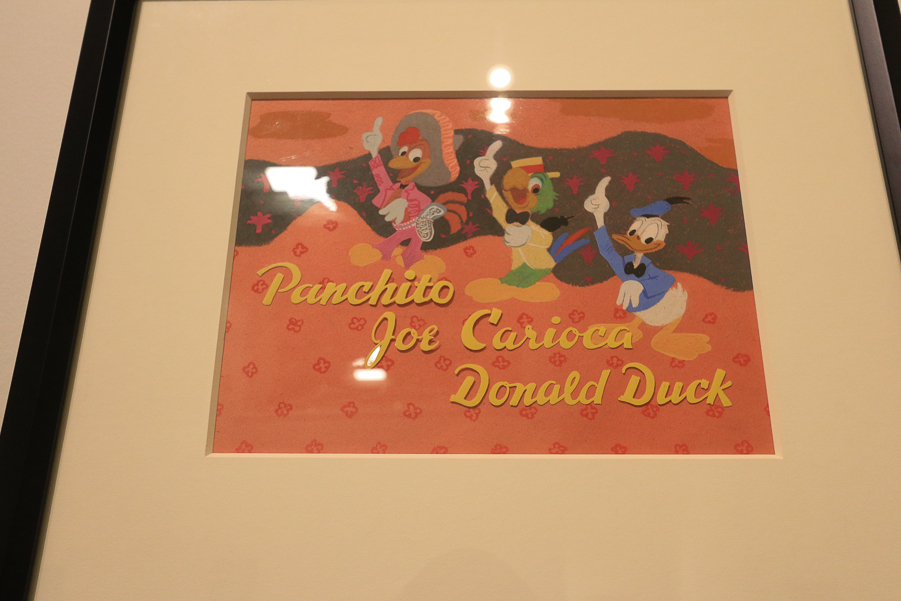 The third exhibit, called "Sincerely, Norman Rockwell," highlights a newly acquired Rockwell drawing created for a 1946 Saturday Evening Post cover. It's called "Crestwood Commuter Station" and a wonderful review of the piece can be seen at the Orange Review. It is presented in an exhibition that examines some of his other 322 Saturday Evening Post covers.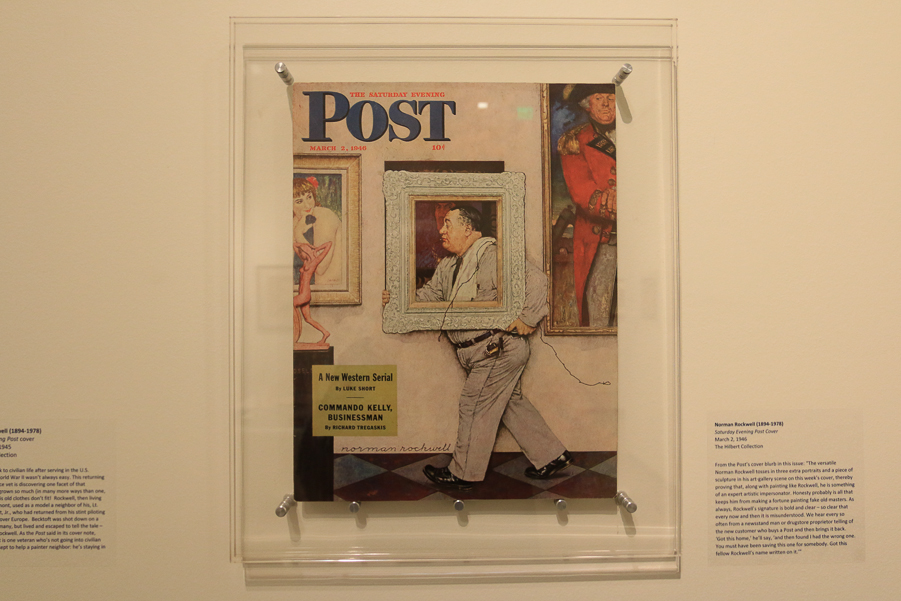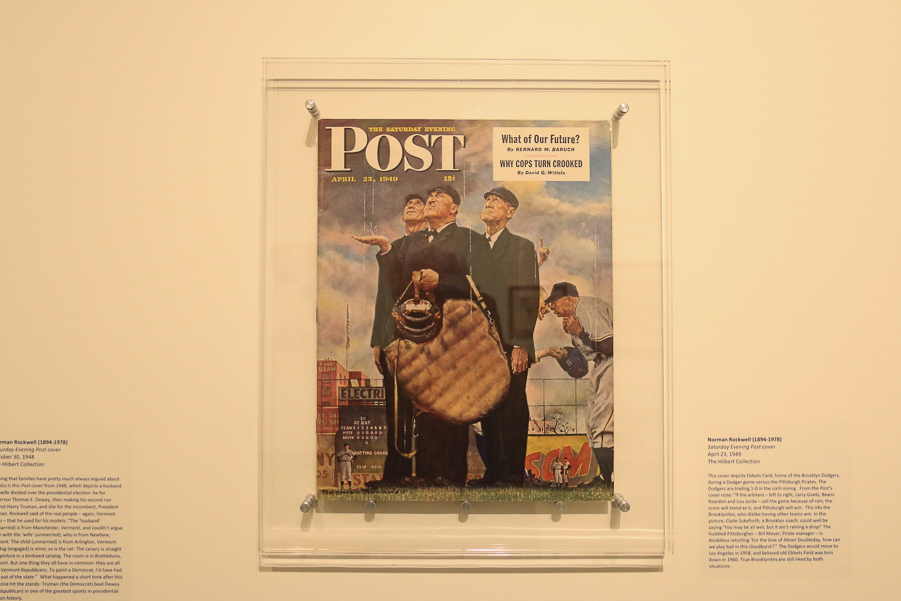 The "Crestwood Commuter Station" drawing is about 15 by 20 inches and is full of detail.
It's believed that Rockwell drew a self portrait in the drawing.
And this may be a tribute to Alfred Hitchcock, who was filming in the area at the time.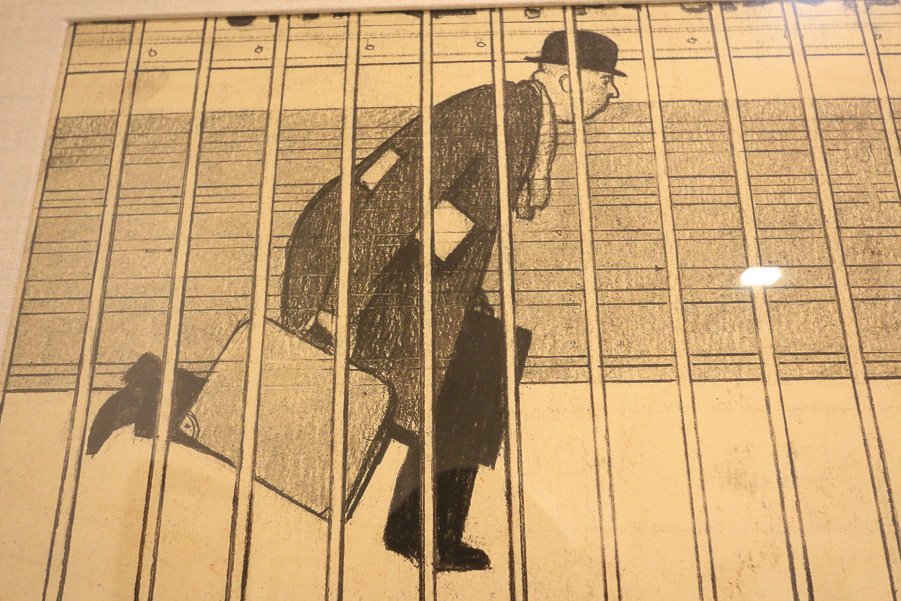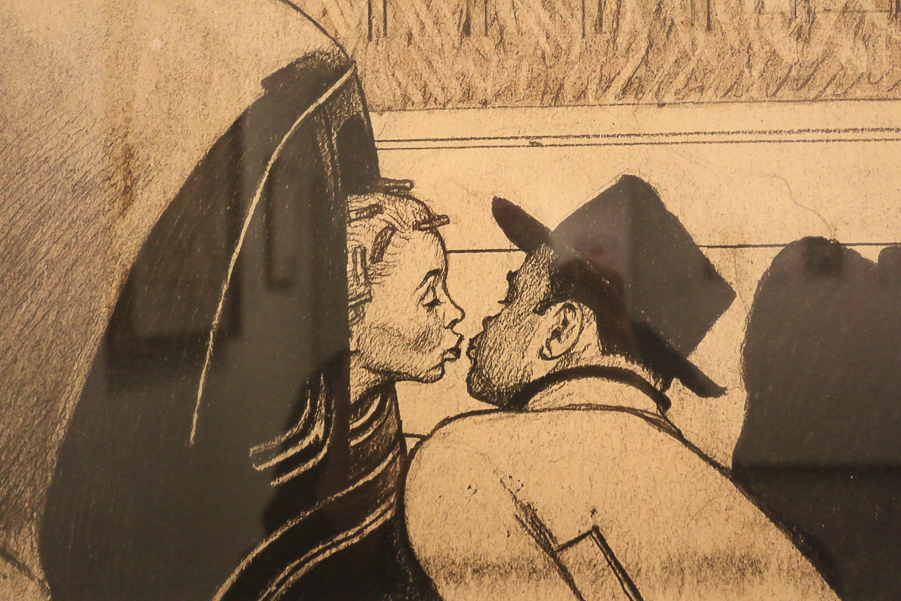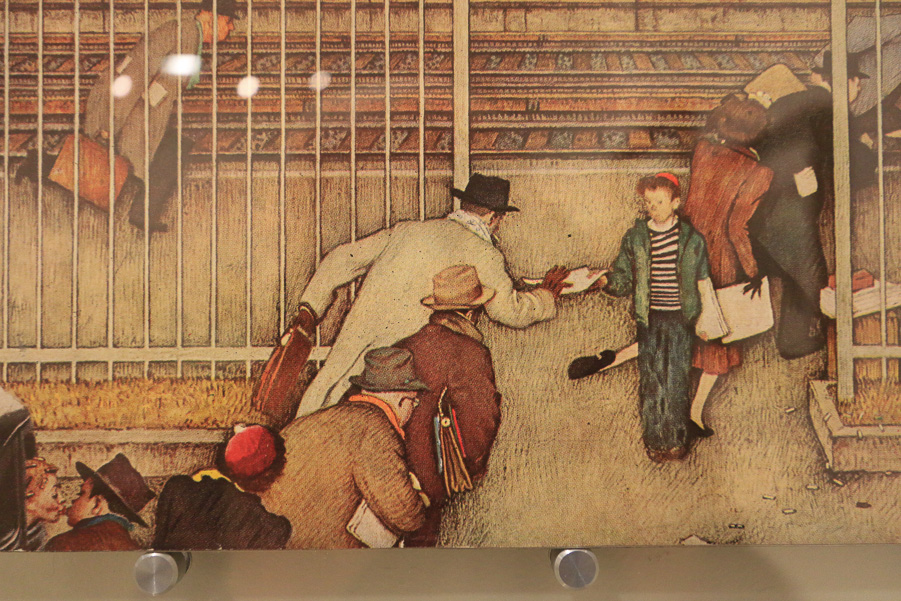 Of course we liked the Rockwell exhibit the best of the three.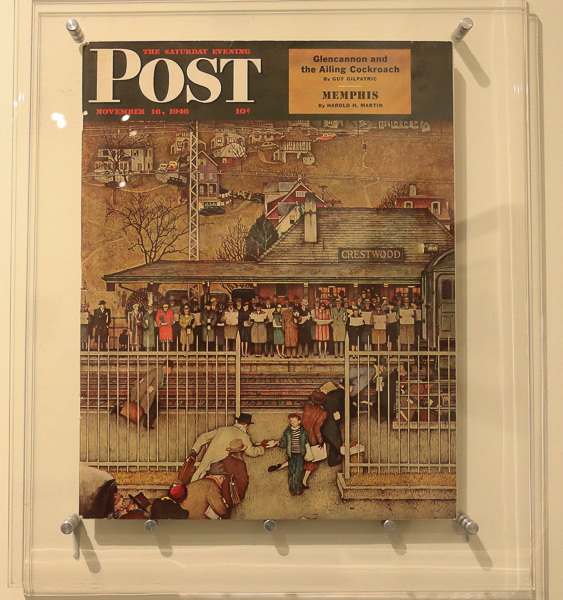 Before the Museum, we had lunch at Taco Mesa, our favorite restaurant in Orange.
My choice was the "Camarones Tampiquenos," which is wonderful. It's shrimp sautéed in a cayenne pepper reduction, mushrooms, sweet pepper, onion and served with brown rice and fresh cranberries.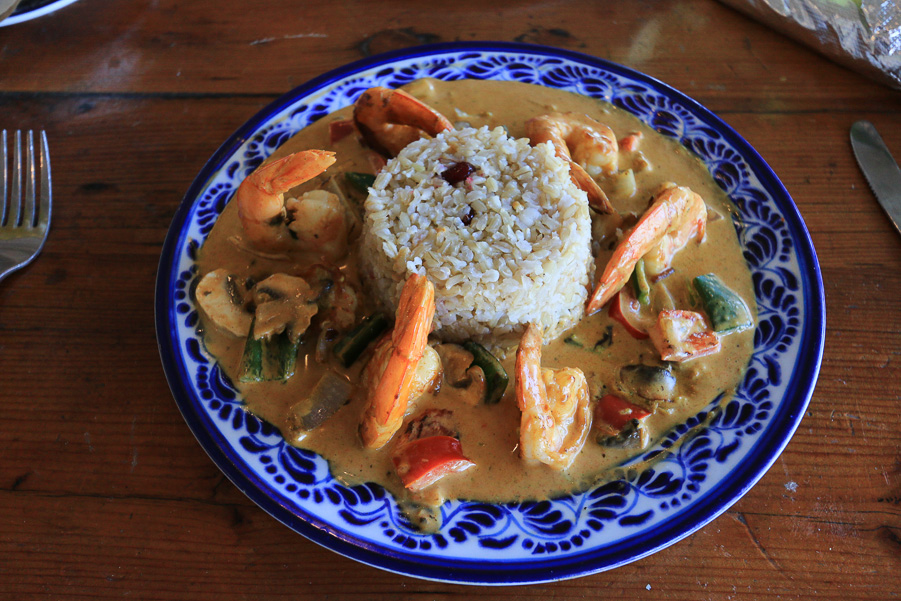 Judy had their "Langosta" which are blue corn lobster enchiladas, topped with roasted poblano cream sauce and avocado.
For dessert we split their cream cheese flan with vanilla sauce and caramel. Everything was delicious.