December 12, 2018 - The Hilbert Museum of California Art just opened two new exhibits, so we headed to Orange, CA today to check them out. The museum is dedicated to the display of California Scene and California representational art. The two new exhibits are:
HOW THE GRINCH STOLE CHRISTMAS: Chuck Jones and the Making of an Animated Classic

BAY AREA SCENE PAINTINGS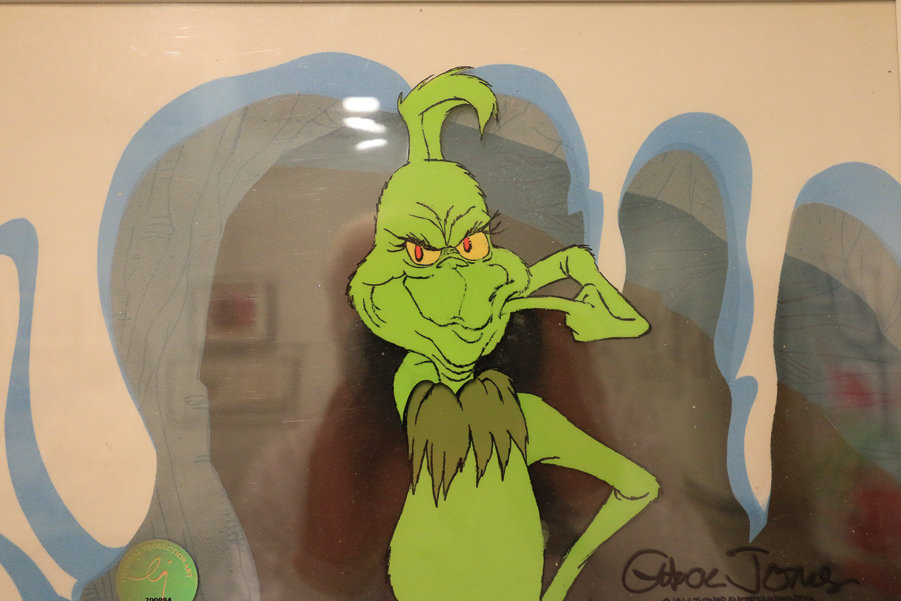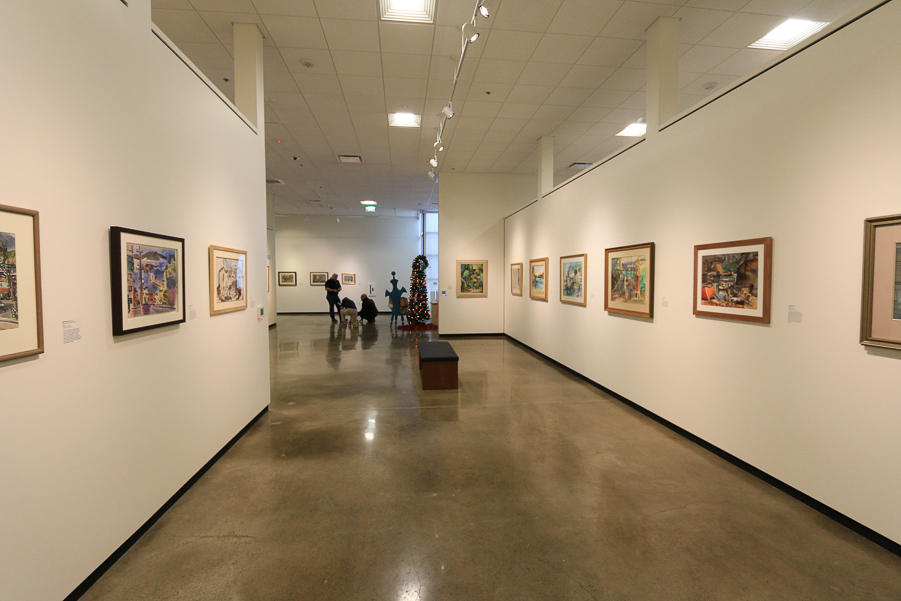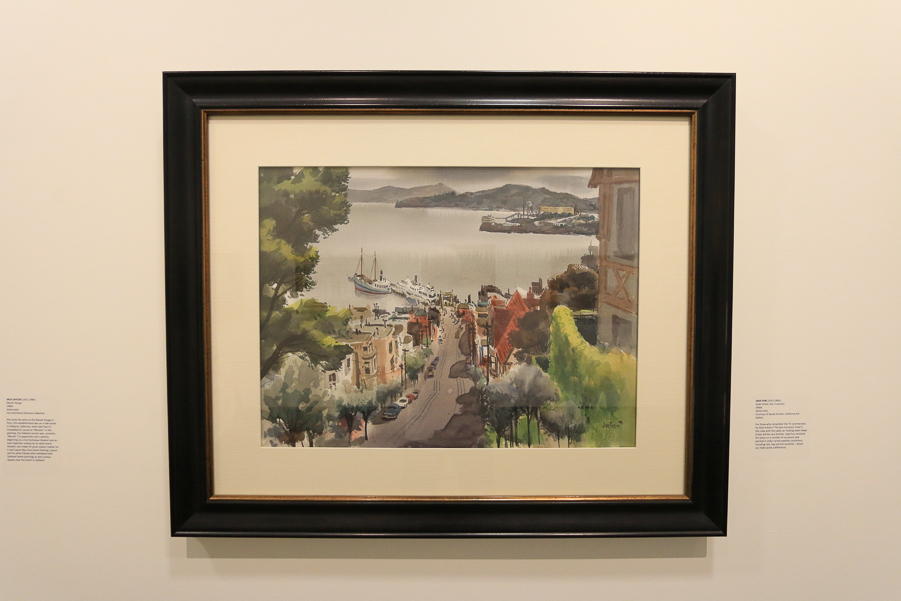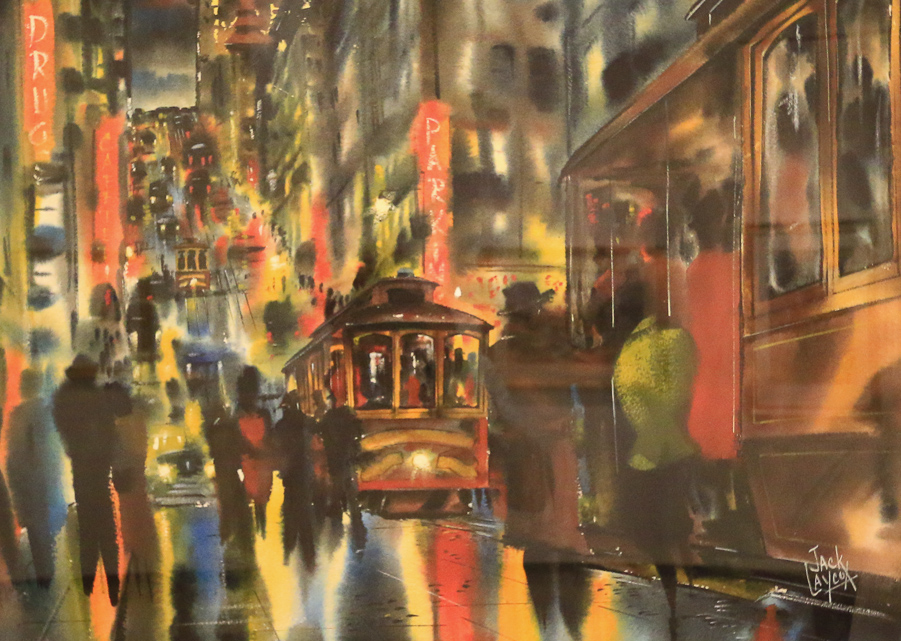 Both exhibits are great, the Bay Area Scene Painting for the art and the Grinch for the smiles. They also had a small Christmas-themed exhibit. This next one is called "Getting Dressed for the Walk."
We decided to try a new restaurant in town, Taco Mesa. We've seen a few reviews and they all have been very good. However, we had no idea how good it really is, it's Mexican food to a whole new level. The sophisticated cuisine blew us away.
My dish is called "Camarones Tampiquenos" and it is wonderful. It's shrimp sautéed in a cayenne pepper reduction, mushrooms, sweet pepper, onion and served with brown rice. I think there was also some fresh cranberries mixed in with the rice.
Judy had their "Langosta" which are blue corn lobster enchiladas, topped with roasted poblano cream sauce and avocado. It was unbelievable!
For dessert we split a flan, but it seemed like it took a long time to get to the table. When it arrived we saw why it took so long. The server is also a barista at the cafe and she made a flan into a work of art.
It was a very nice adventure!