April 5, 2018 - The Hilbert Museum of California Art just opened five new exhibits, so we headed to Orange, CA today to check them out. The museum is totally dedicated to the display of California Scene and California representational art. The five new exhibits are:
"SCENIC VIEW AHEAD: The Westways Cover Art Collection"
"MAGICAL VISIONS: The Enchanted Worlds of Eyvind Earle"
"A NEW HOPE: The Star Wars Art of Robert Bailey"
"SUNLIGHT AND SHADOW: A Gift of California Art from the Collection of Jim and Lynne Doti"
"CHARACTER REFERENCES: The Art of the Animation Drawing"
Mr. Hilbert was in attendance today giving a tour to a corporate group.
While we saw all five exhibits, three of them really stood out, starting with Sunlight and Shadow.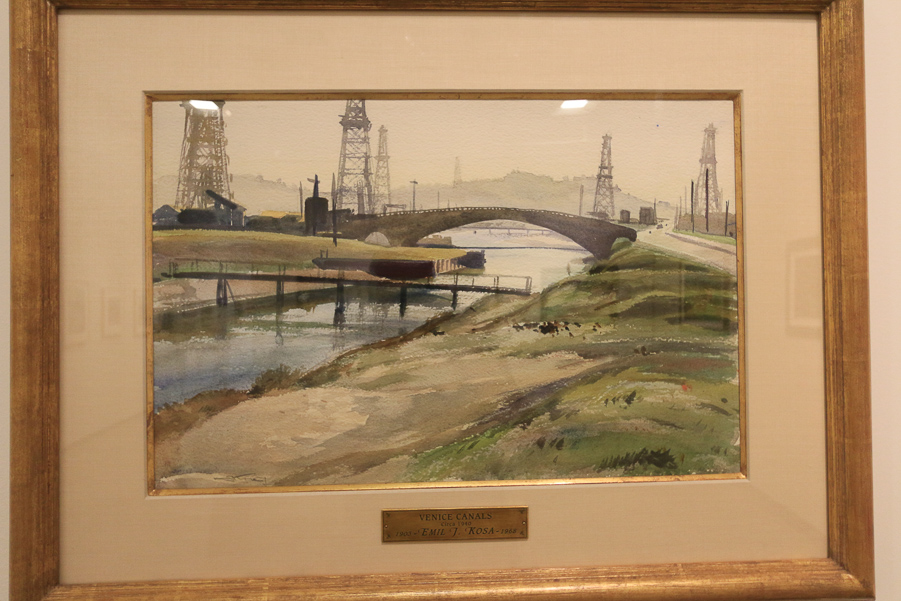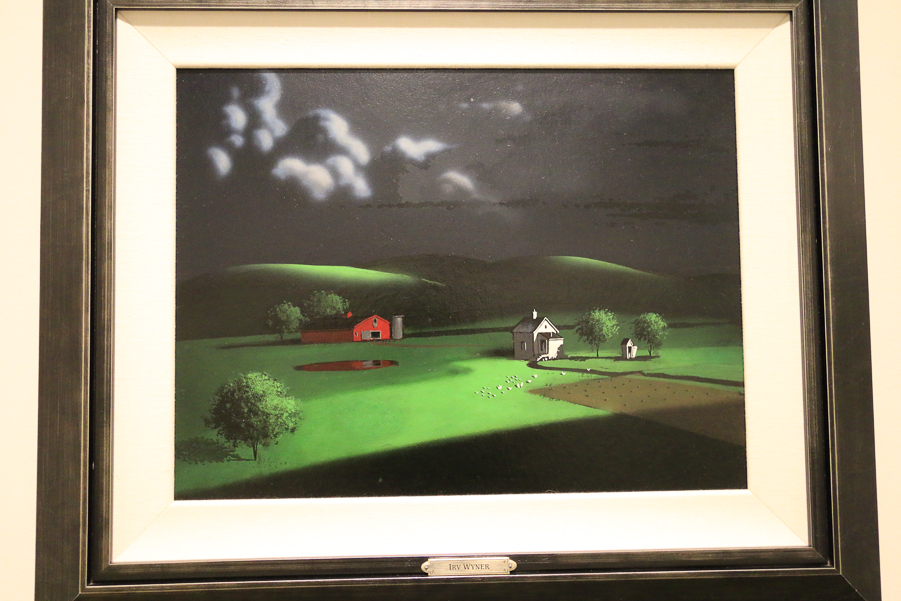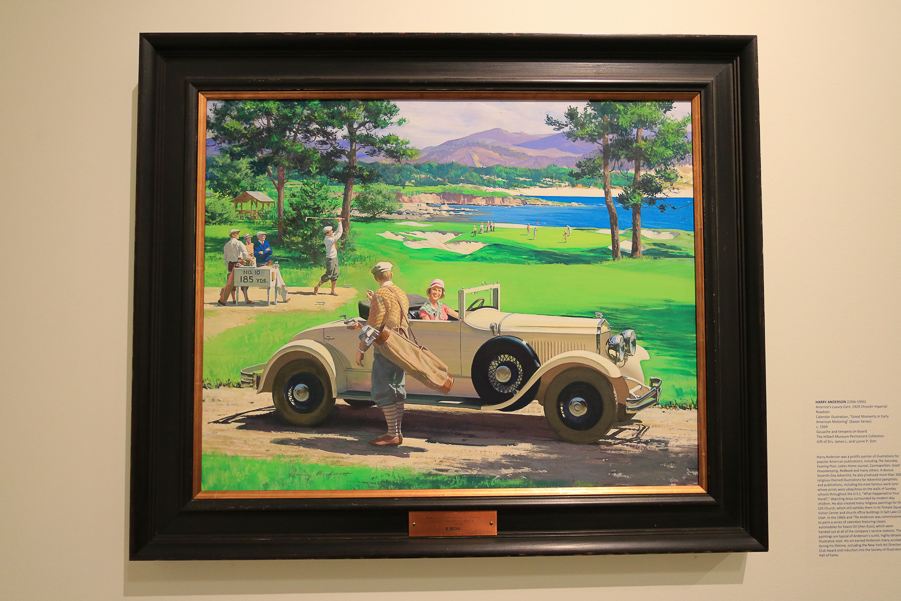 Westways has been the magazine of the Automobile Club of Southern California since 1909. It was originally called Touring Topics. One of the magazine's early editors, Phil Townsend Hanna, began a program to commission cover art from California artists in 1928.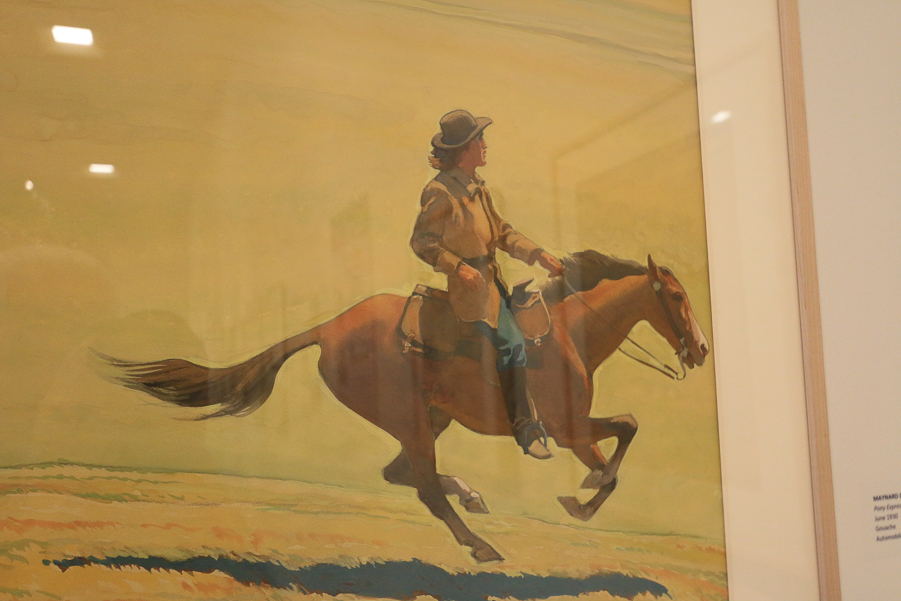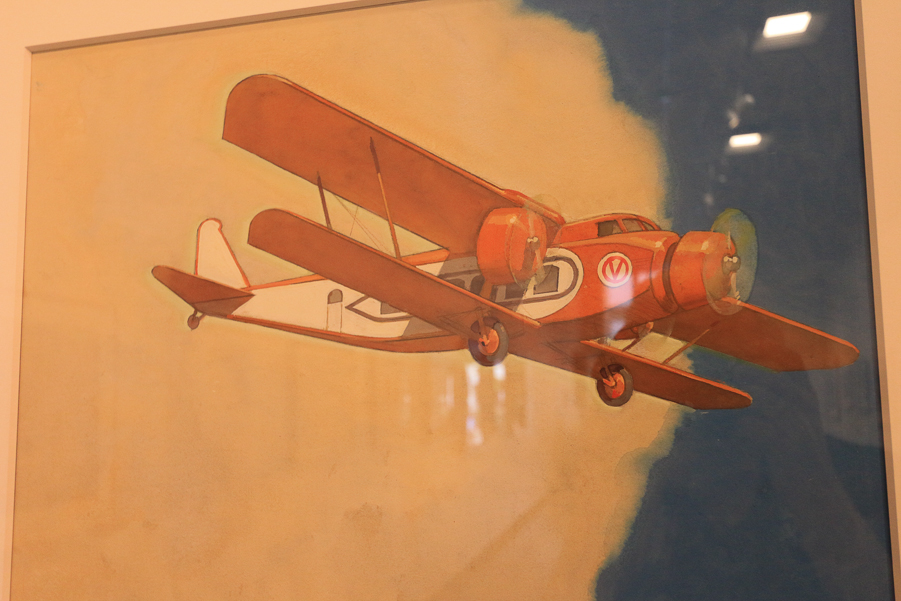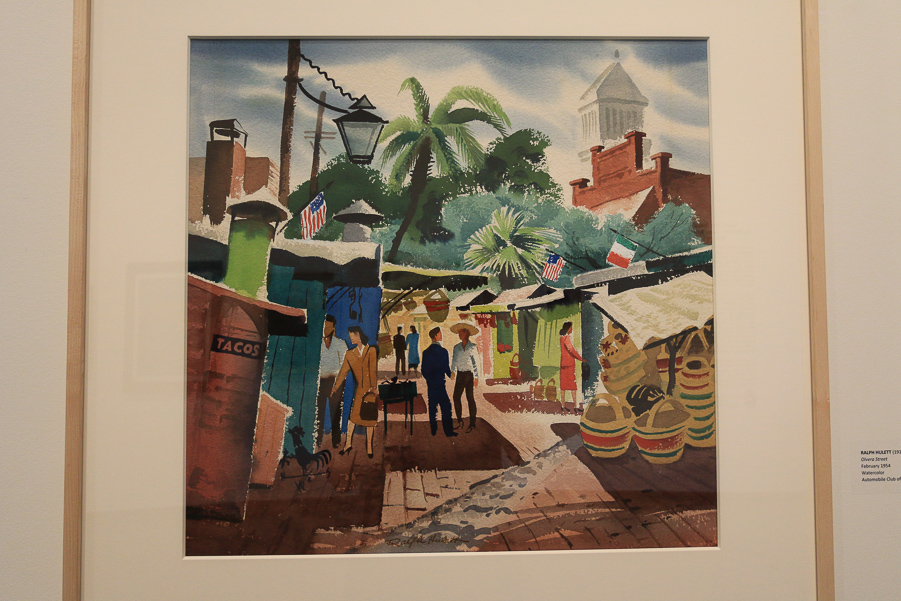 Eyvind Earle (April 26, 1916 – July 20, 2000) was an American artist, author and illustrator, noted for his contribution to the background illustration and styling of Disney animated films in the 1950s. He was responsible for the styling, background and colors for the highly acclaimed Sleeping Beauty. He also worked on Peter Pan, Working for Peanuts, Pigs is Pigs, Paul Bunyan, and Lady and the Tramp. His works displayed here blew us away.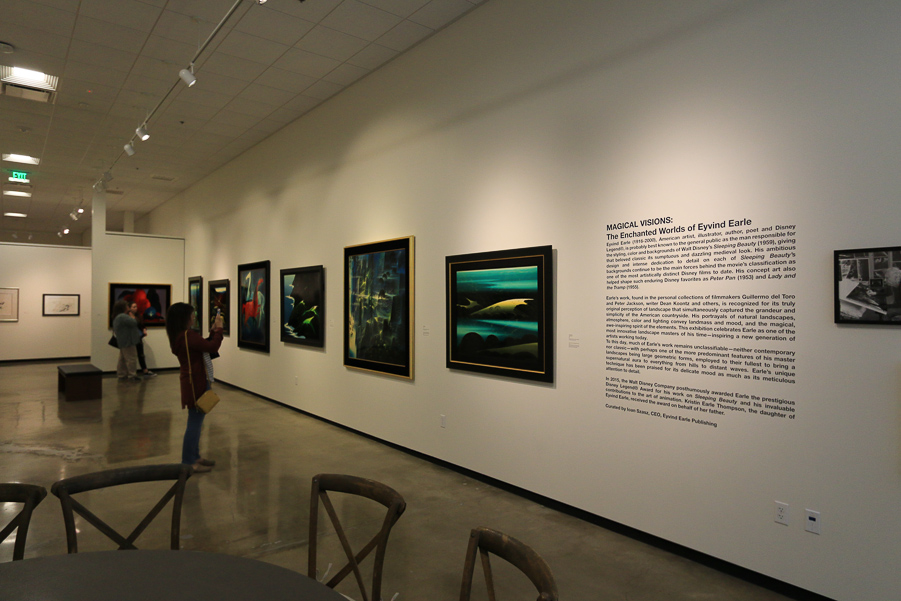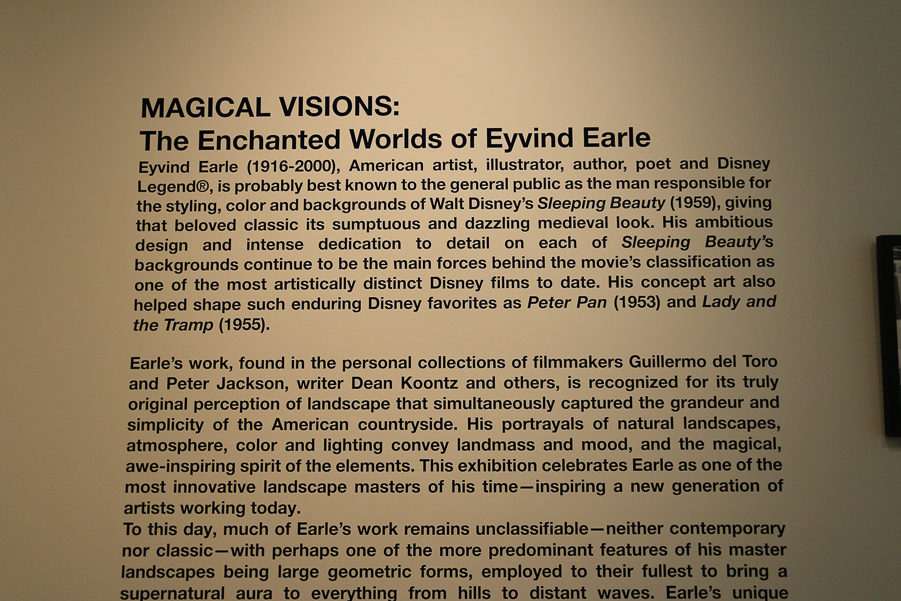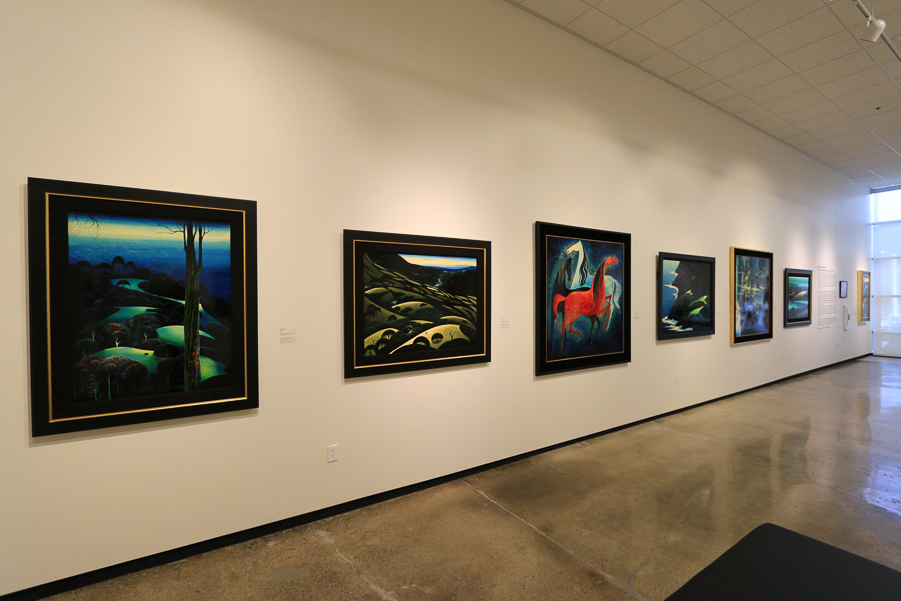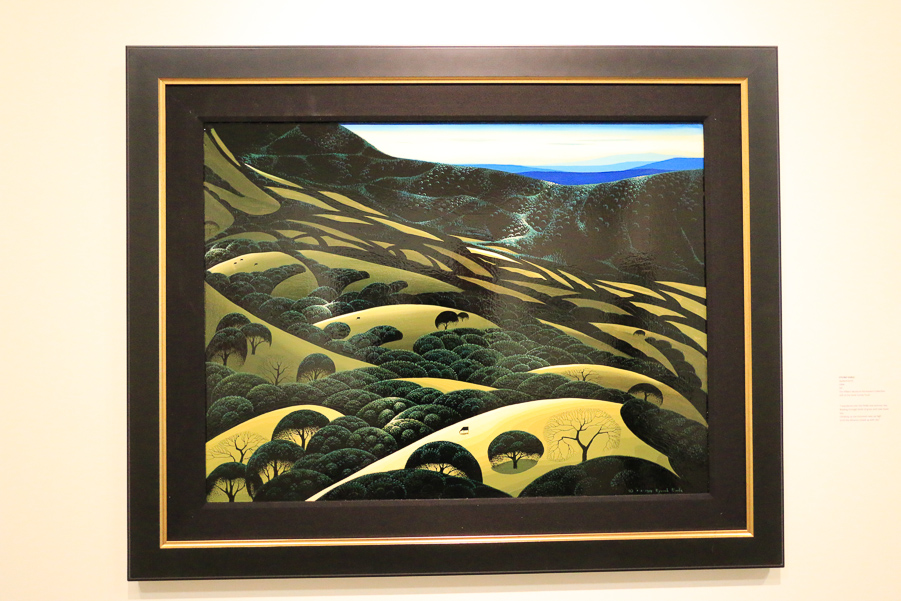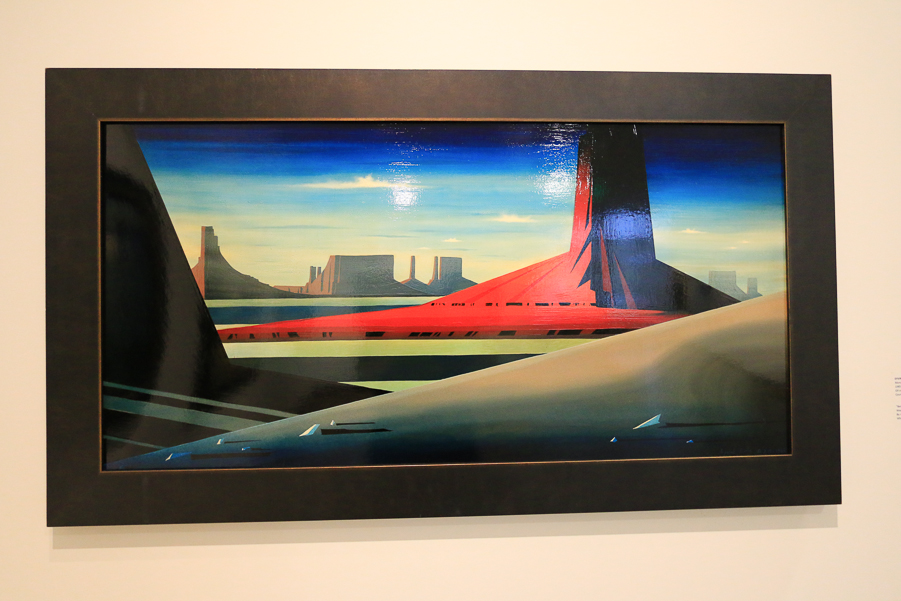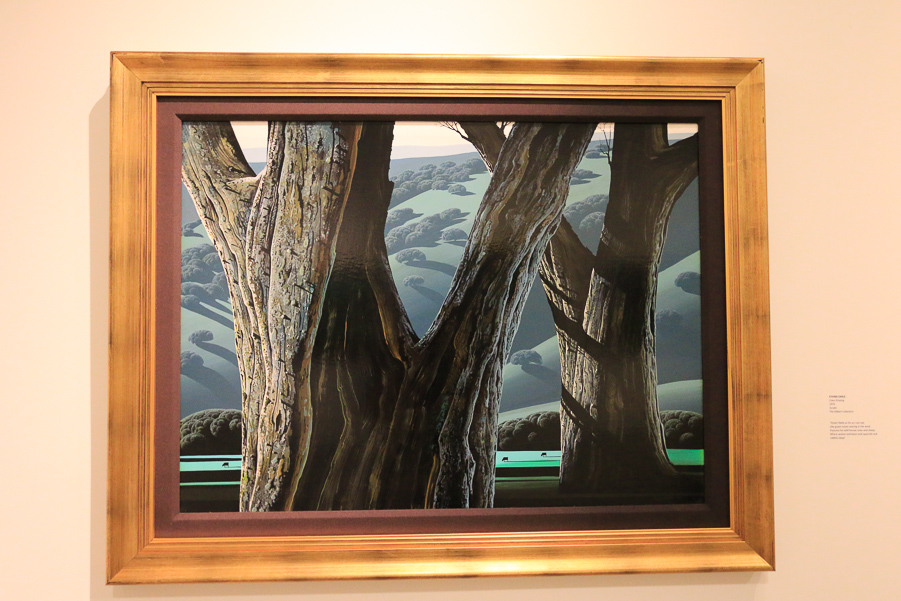 Before the museum we had lunch at Rutabegorz, a great vegan dining spot in Orange.
Judy had their "Garlic Chicken Pasta," which is penne pasta with garlic chicken, pine nuts, feta cheese and sun-dried tomatoes in a white sauce. I chose their "Butternut Squash Ravioli," which is a cheese and squash ravioli with pesto sauce, broccoli, walnuts and Parmesan cheese. The food is great and the menu is extensive.