January 3, 2018 - We were back in Orange, CA today for another visit to the Hilbert Museum of California Art. It's a wonderful museum totally dedicated to the display of California Scene and California representational art. The collection is outstanding. We started out viewing the permanent collection before seeing a special exhibit of Christmas cards.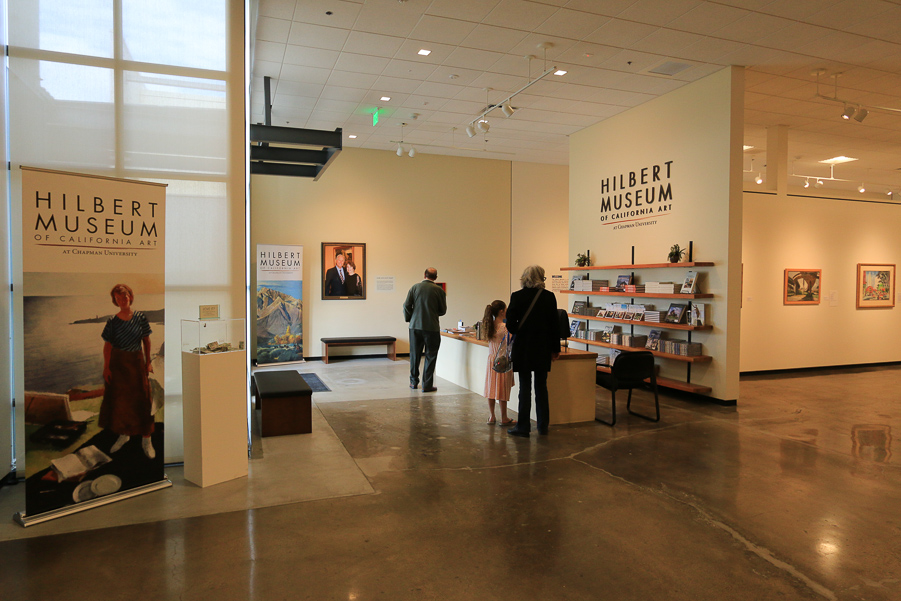 Although this was our third time here, we never tire of seeing these beautiful pieces of art.
There's a new section called "The Magic of Disney Art."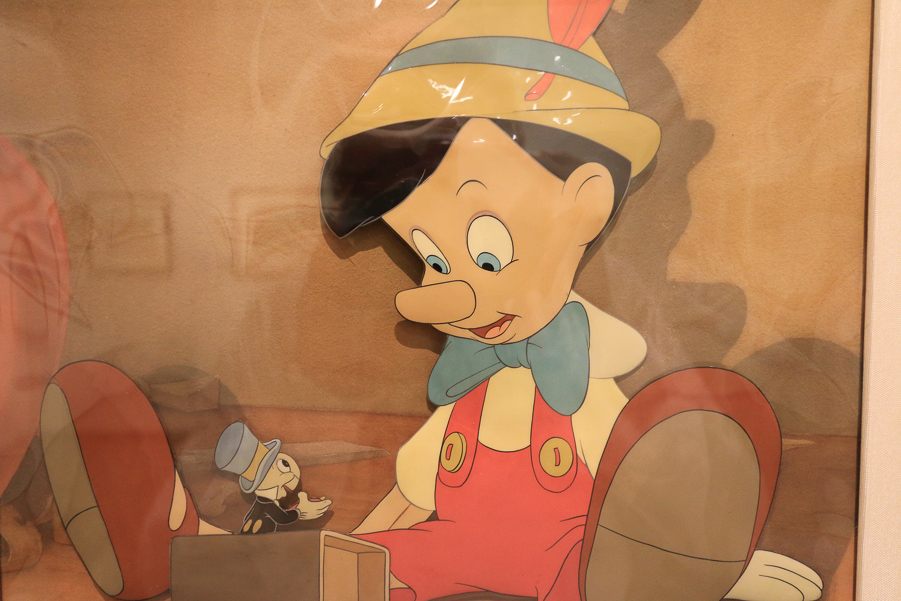 Of special interest to us today was the new exhibit called "Christmas Card Designs of Disney Artist Ralph Hulett." Hulett (1915-1974) created the backgrounds for almost every animated Walt Disney Studios feature from Snow White and the Seven Dwarfs (1937) to Robin Hood (1973). Although only five of his Christmas card designs are on display, they are all very special.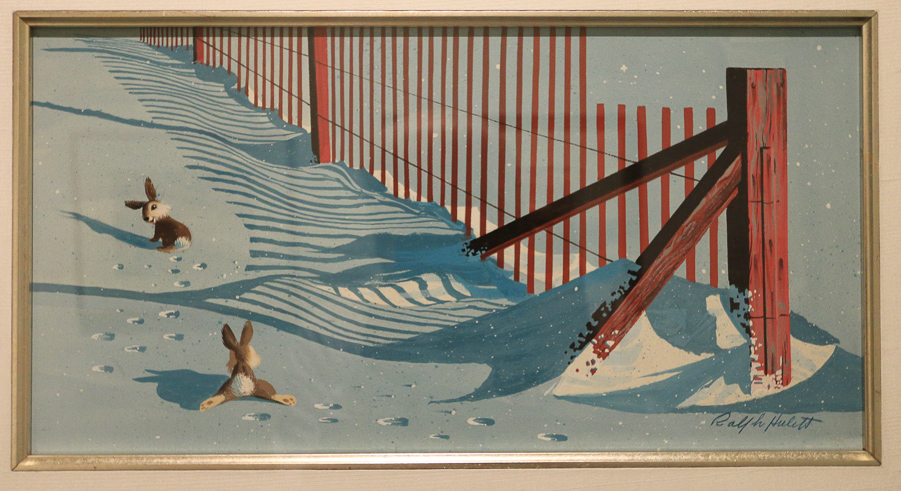 Before the museum we decided to have lunch at Rutabegorz, a "hippie joint" that opened in Orange way back in 1970. It's a health food and vegan paradise and their slogan is "Remember: You are what you eat from your head to your feet." We'll have to take my sister Nancy here the next time she's in California, it's her kind of place. Judy had their "Coconut Curry Wrap" with chicken, carrots, spinach, brown rice and almonds tossed in a coconut curry sauce and wrapped in a whole wheat tortilla. My choice was their "Butternut Squash Ravioli," which is a tasty cheese and squash ravioli, pesto sauce, broccoli, walnuts and Parmesan cheese. Judy's wrap was very good, but we both agreed that the ravioli dish was to die for. Their menu is extensive with dozens and dozens of choices, it's great!