December 29, 2021 - Wednesday - We were in Orange, CA today to see the latest exhibits at the Hilbert Museum of California Art.
The first exhibit we saw was "Capio Lumen/Capture the Light: Michael Johnson's Digital Illuminated Manuscripts." From his home studio in Orange, Calif., Michael Johnson creates exquisite illuminated manuscript pages that look as if they were painted by hand in 15th-century France.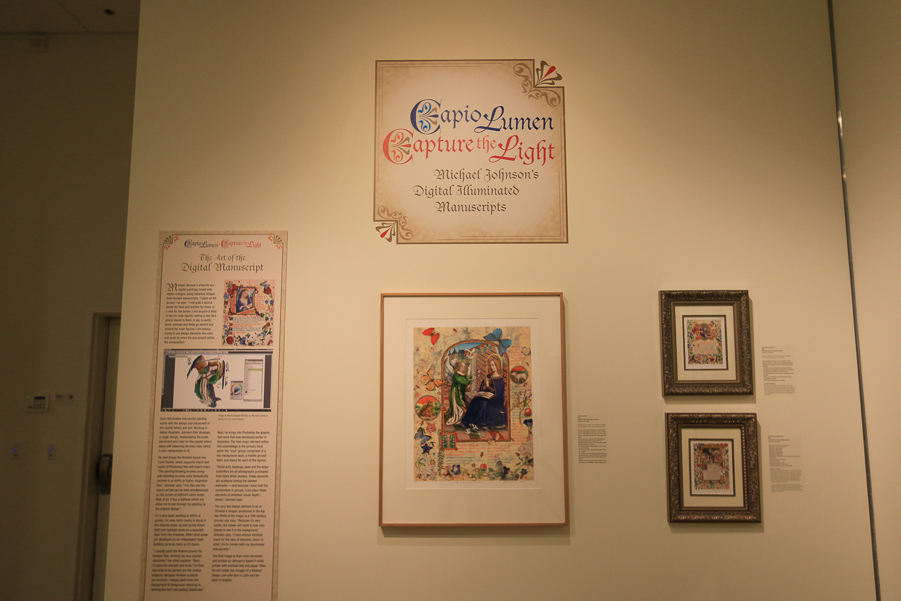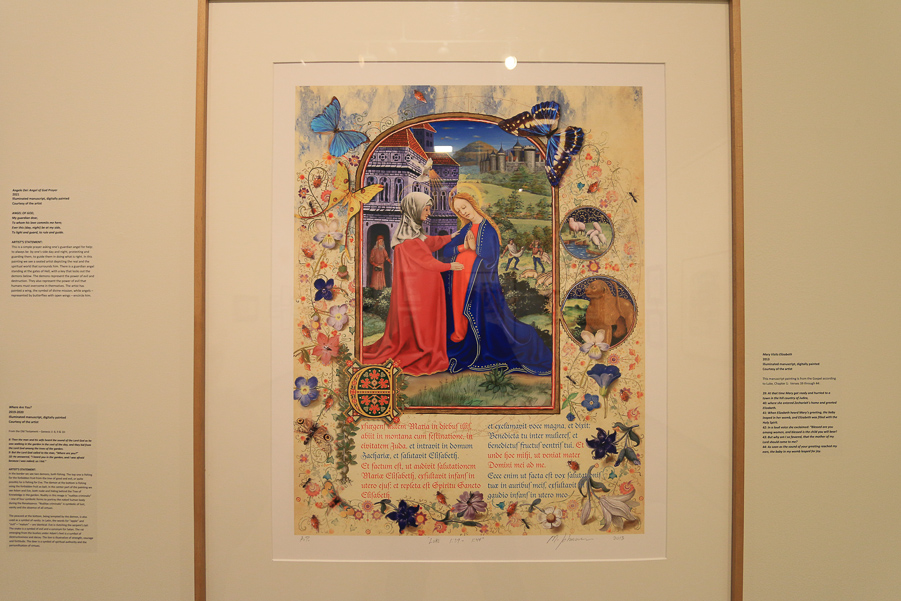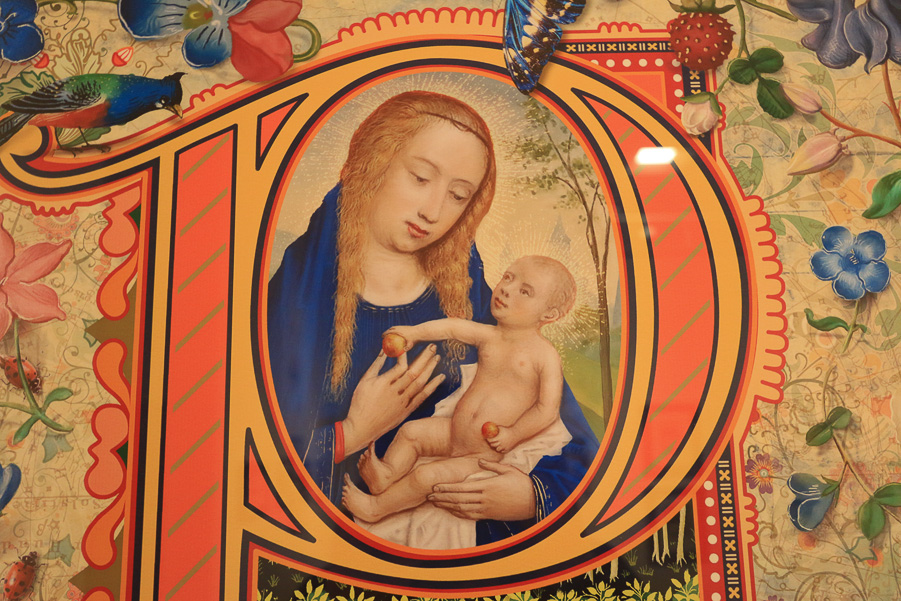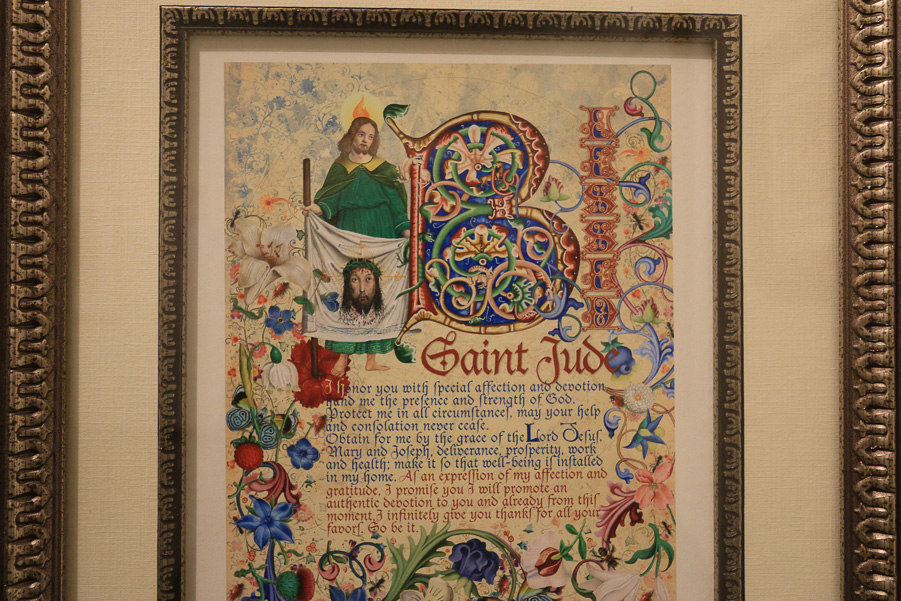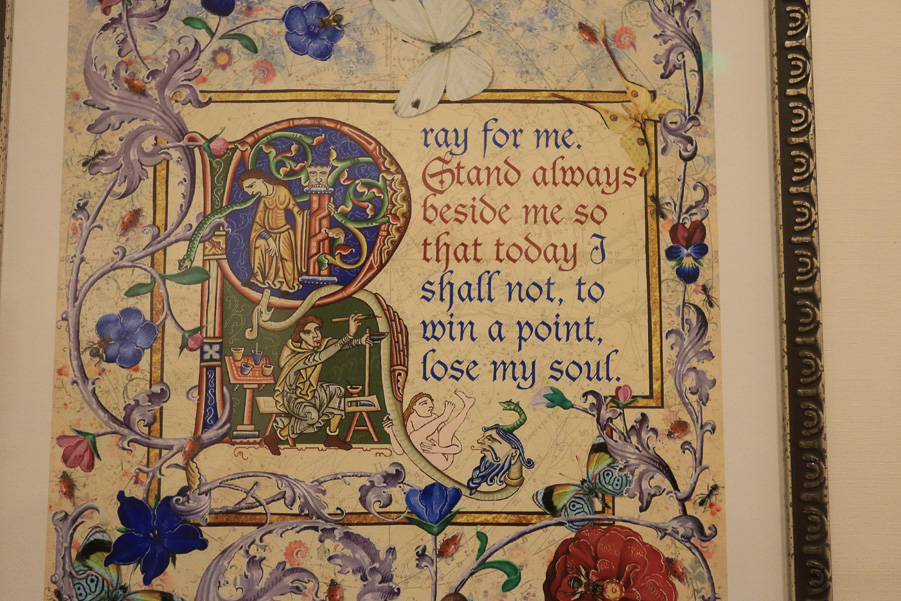 The second exhibit was "The Genius of Chuck Jones." In a career spanning more than 60 years, Chuck Jones (1912-2002) made more than 300 animated films, winning three Oscars as director and an honorary Oscar for Lifetime Achievement. Jones helped bring to life many of Warner Bros.' most famous characters: Bugs Bunny, Daffy Duck, Elmer Fudd and Porky Pig. The list of characters he created himself includes Road Runner, Wile E. Coyote, Marvin Martian, Pepe le Pew, Michigan J. Frog, and many others.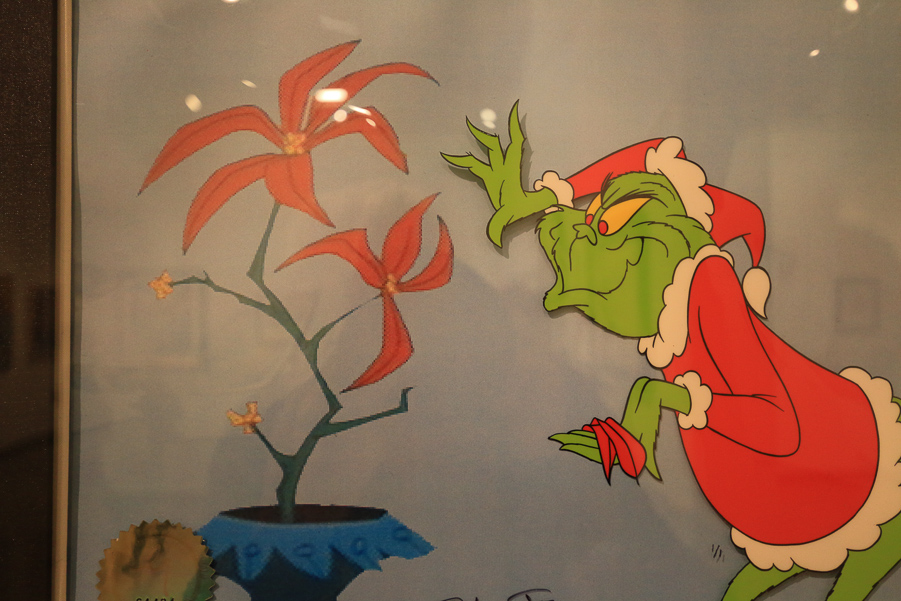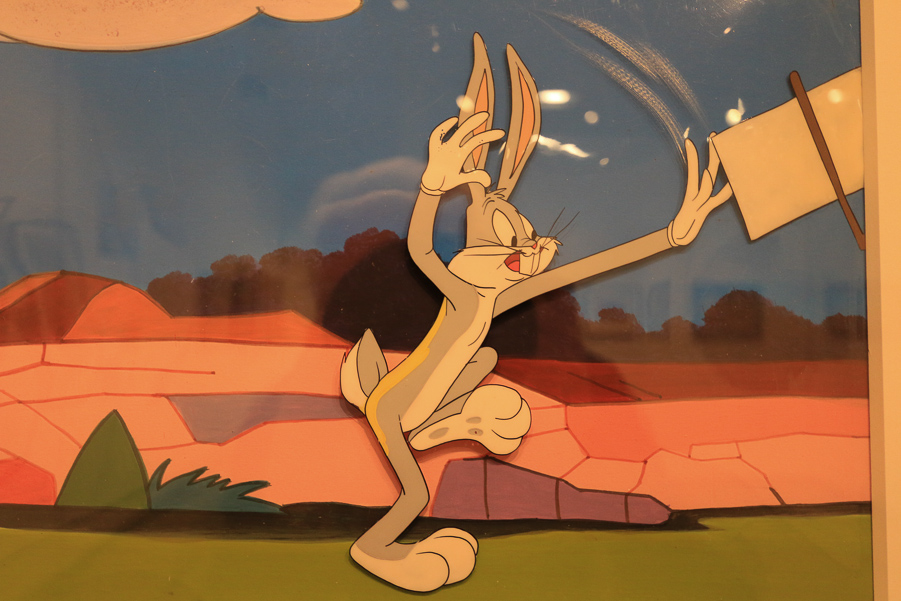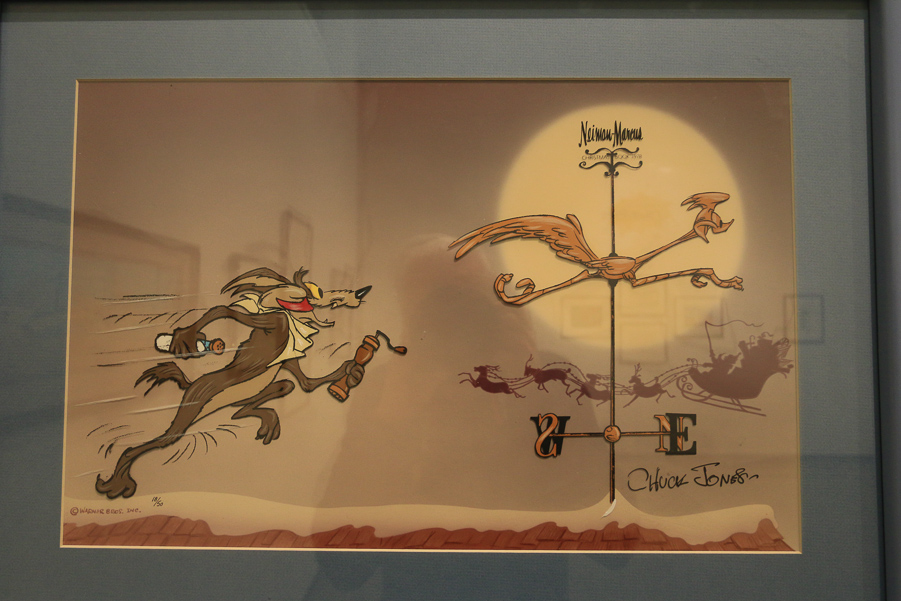 The third exhibit was "A Merry Little Christmas: Holiday Cheer from the Hilbert Collection." Many of the finest illustrators of the mid-20th century contributed to the design of greeting cards, especially Christmas cards. The card paintings here all date from the 1940s and '50s.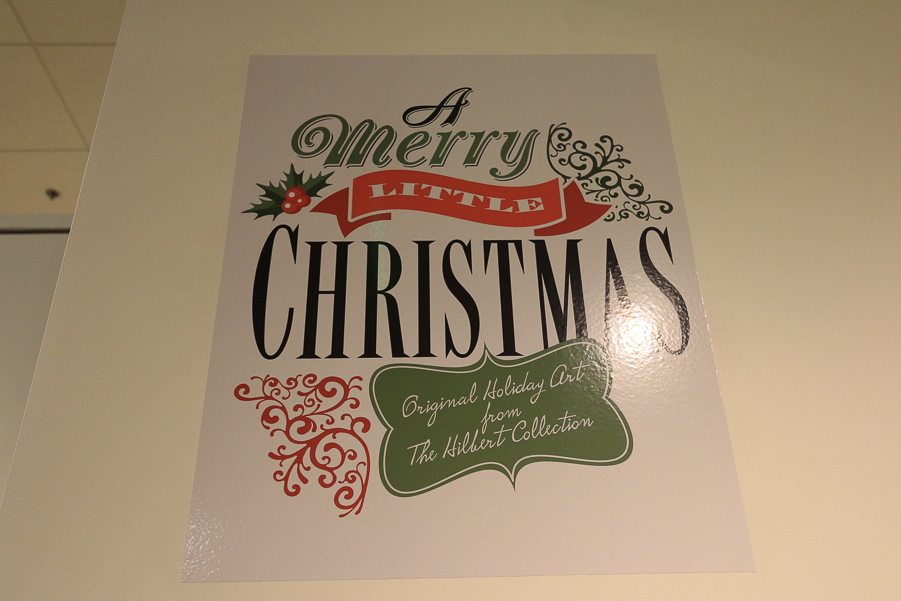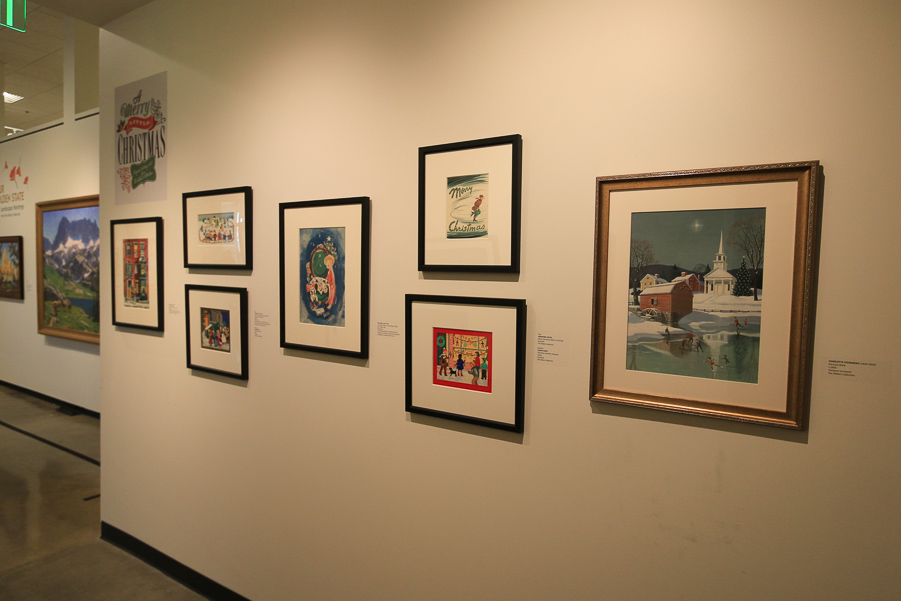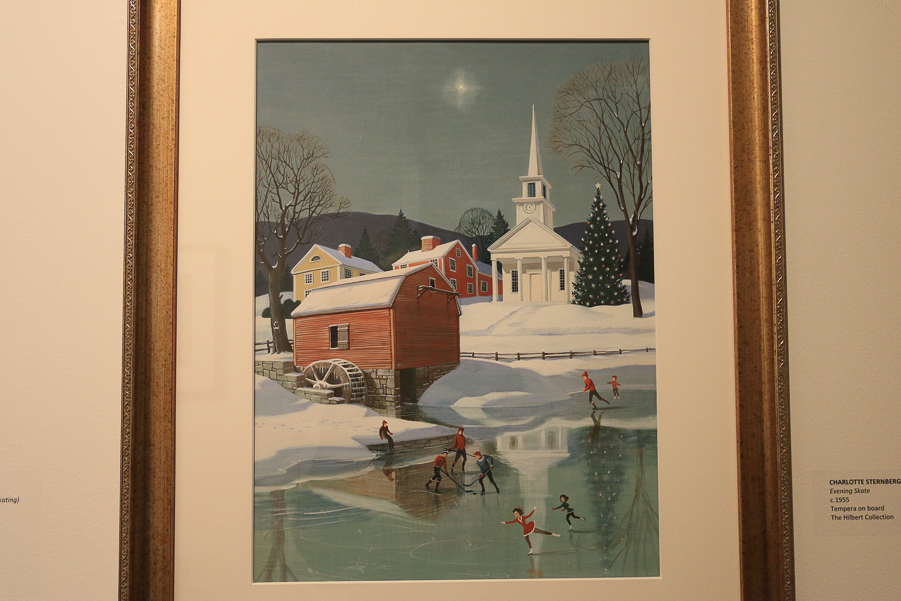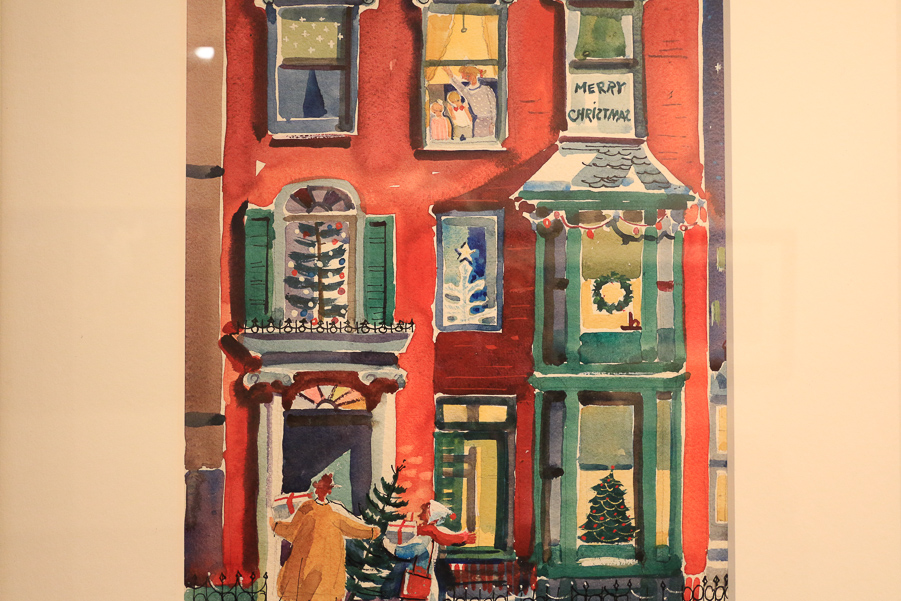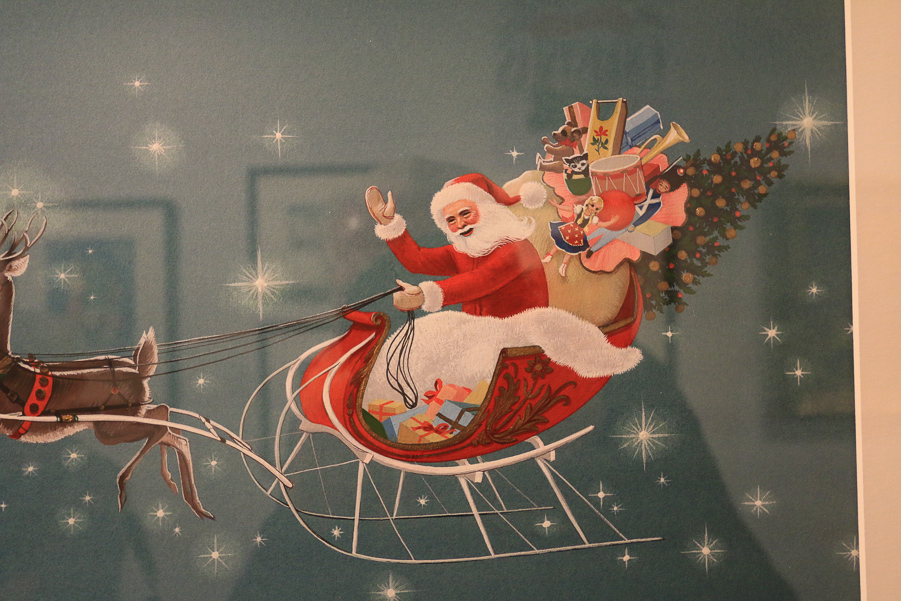 Before the museum, we had brunch at the Filling Station Cafe.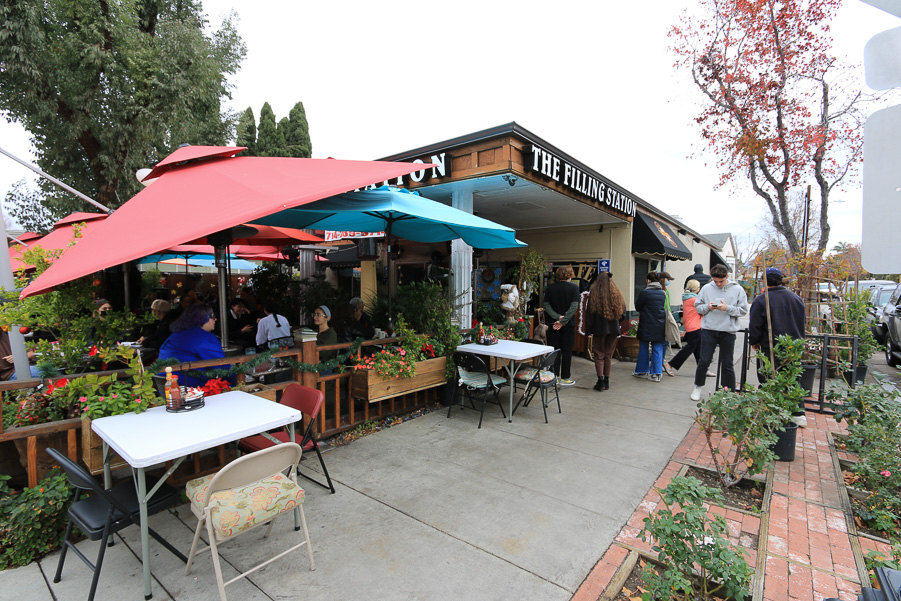 Judy went for a traditional breakfast of sausage and eggs.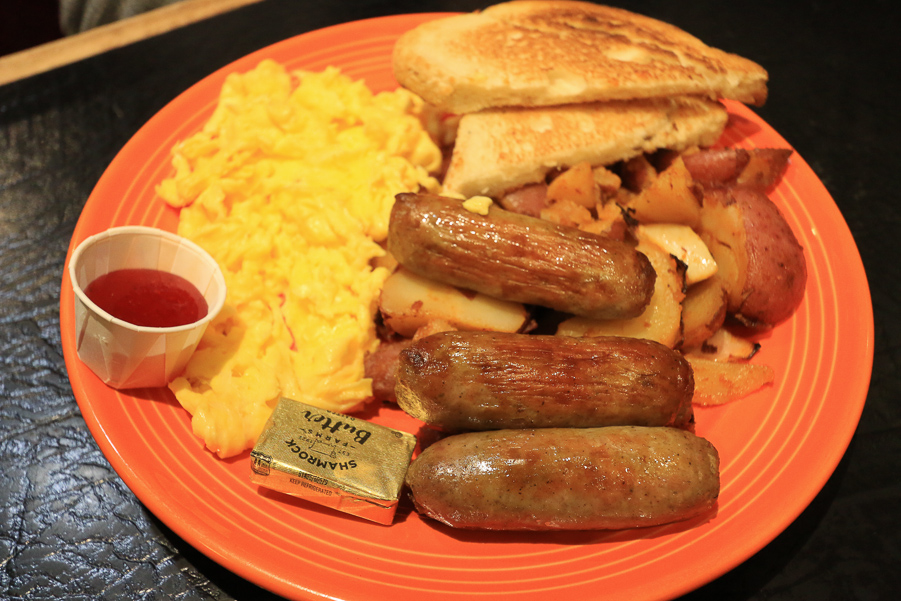 I went for their breakfast quesadilla with eggs, black beans, peppers, onions, tomatoes and mushrooms.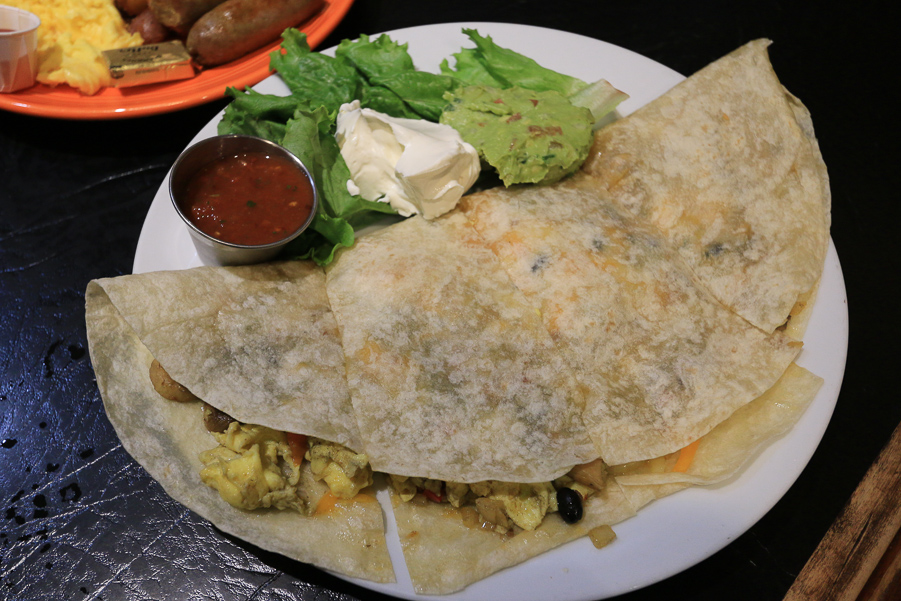 It was a great adventure!