April 15, 2022 - Friday - We were in Hemet, CA again today to tour the Hemet Museum. The historic Santa Fe Depot has been at the heart of Hemet since 1914. The Hemet Museum makes its home inside the depot and boasts displays and exhibits that extol life in the early days of Hemet with regards to military, education, retail, recreation and service industries.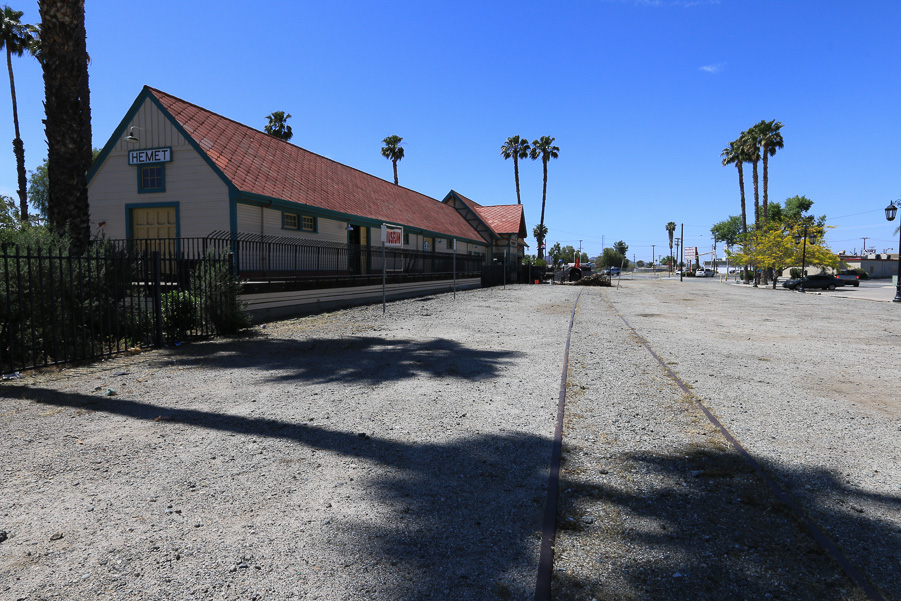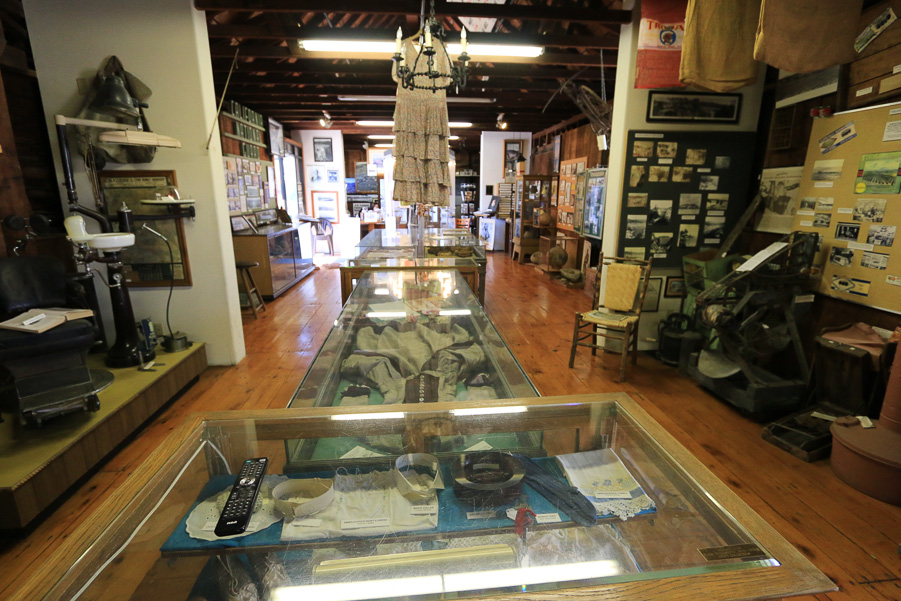 This is a small forge made for home use.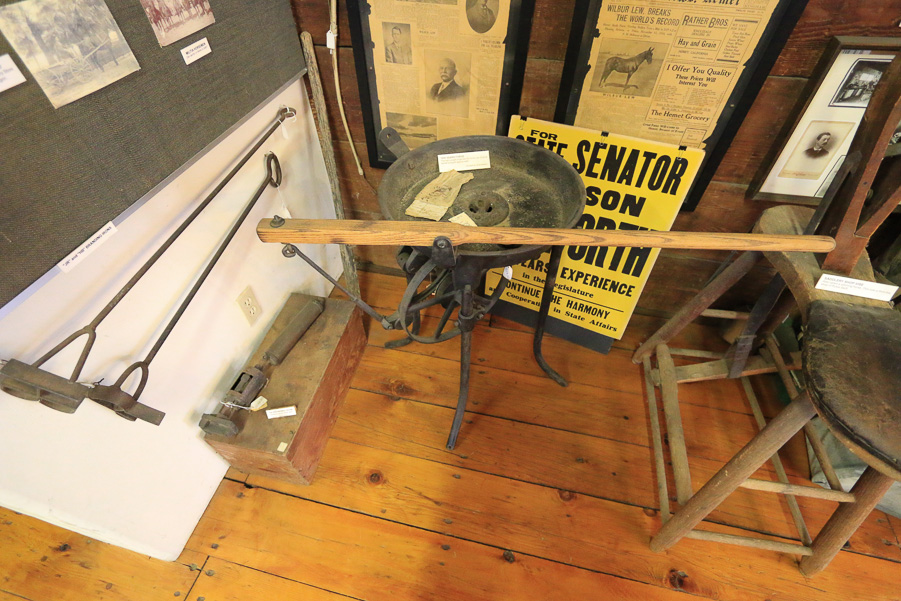 This is a saddlery vice.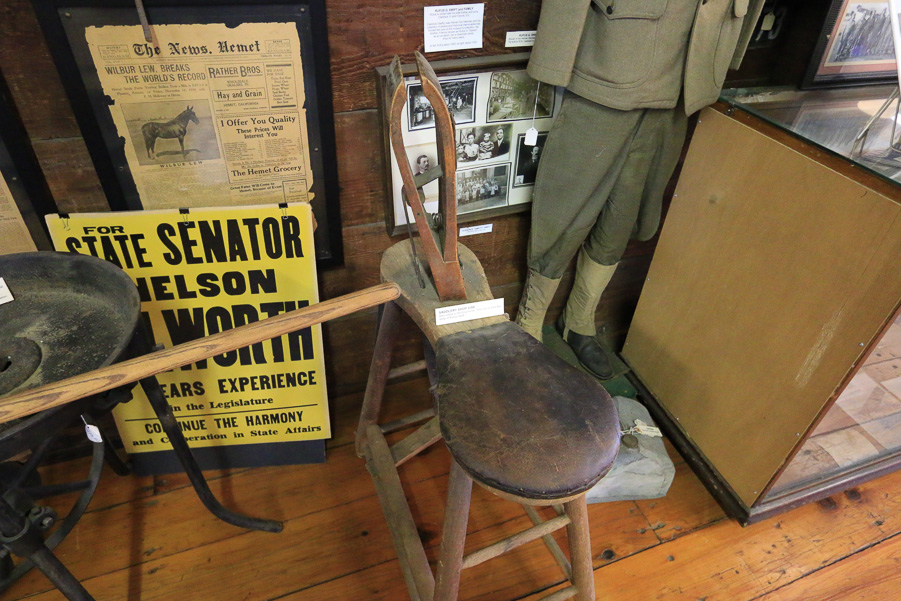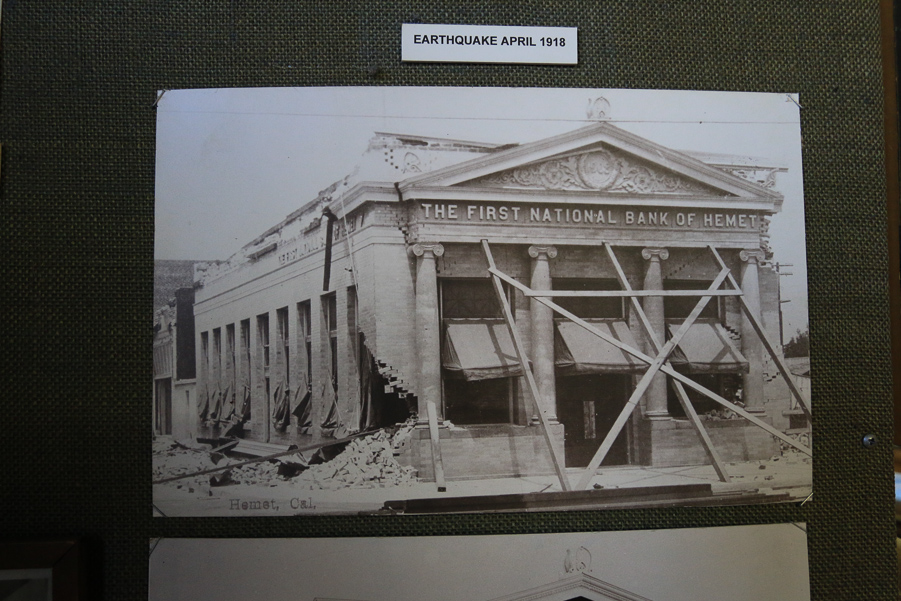 This contraption was used to separate raw milk into skim milk and cream.
This is a 1900 "walking dress."
This is a picture of the famous (and prehistoric) Hemet Maze Stone. Unfortunately it's now very difficult to access it, but it's still in Hemet.
This is a doughboy uniform from World War I.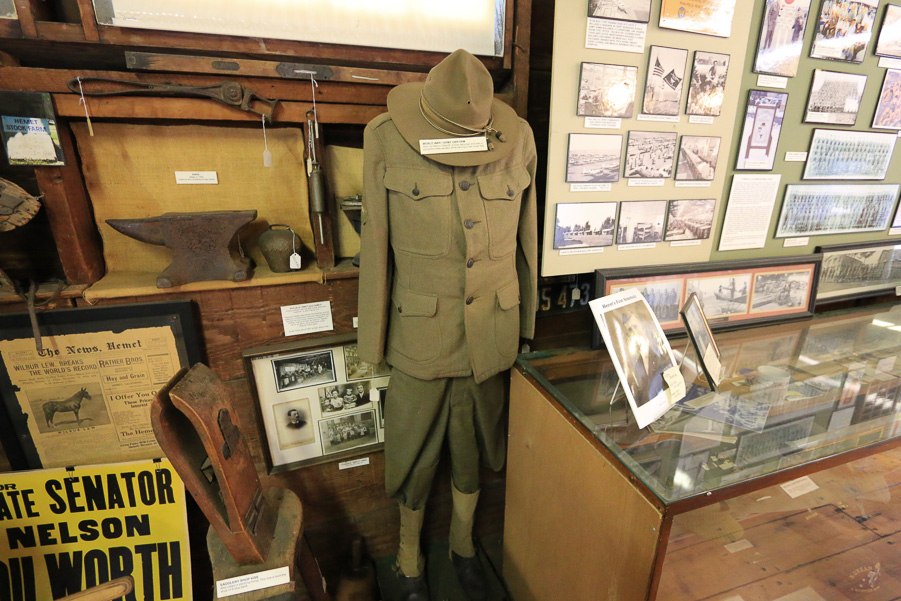 The Ramona Play (or Pageant) has been performed in Hemet since 1923. We saw it in 2017.
Because the museum has a late opening time, we had brunch at Clarkie's Diner in Yucaipa to start our adventure.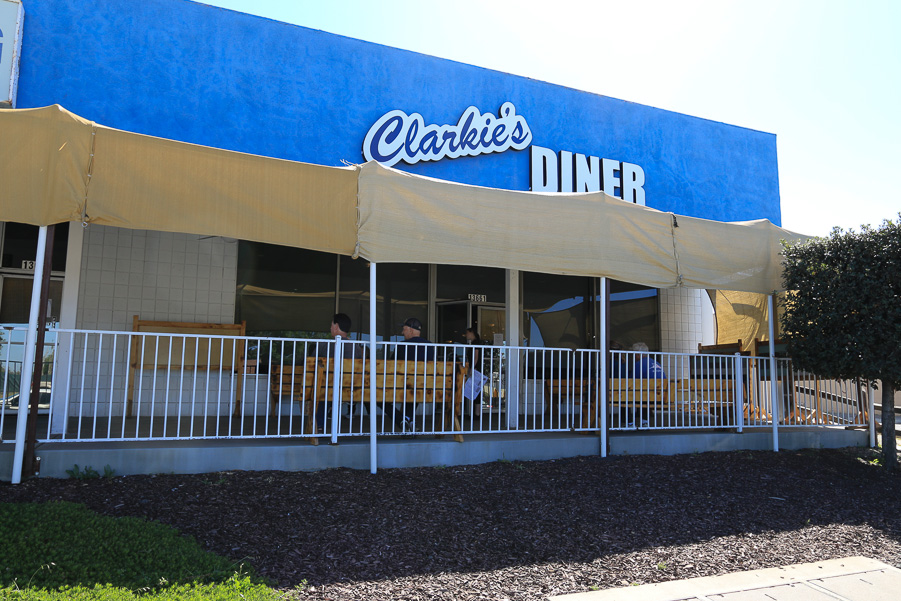 I had their "California Scrambler" with home fries.
Judy a had delicious blueberry pancake.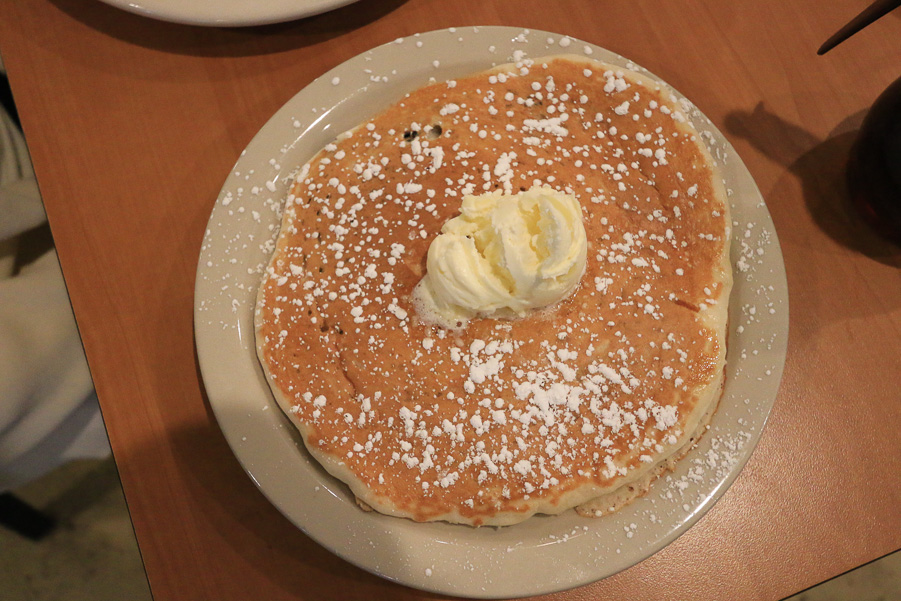 Judy's "side dishes" were home fries, one egg and bacon.
She didn't finish all of her pancake, she ran out of room.