February 3, 2016 - We had a very interesting adventure today traveling into a lesser known part of Southern California, the Anza Valley. We went to see the Hamilton Museum, but getting there was half the fun. The Museum provides an opportunity to learn how the Cahuilla people and early settlers lived before the arrival in the 1950's of paved roads, electricity and telephones. While driving to the Museum we saw hills, mountains, wildlife and the kind of rural scenery that is fast becoming more and more scarce in Southern California.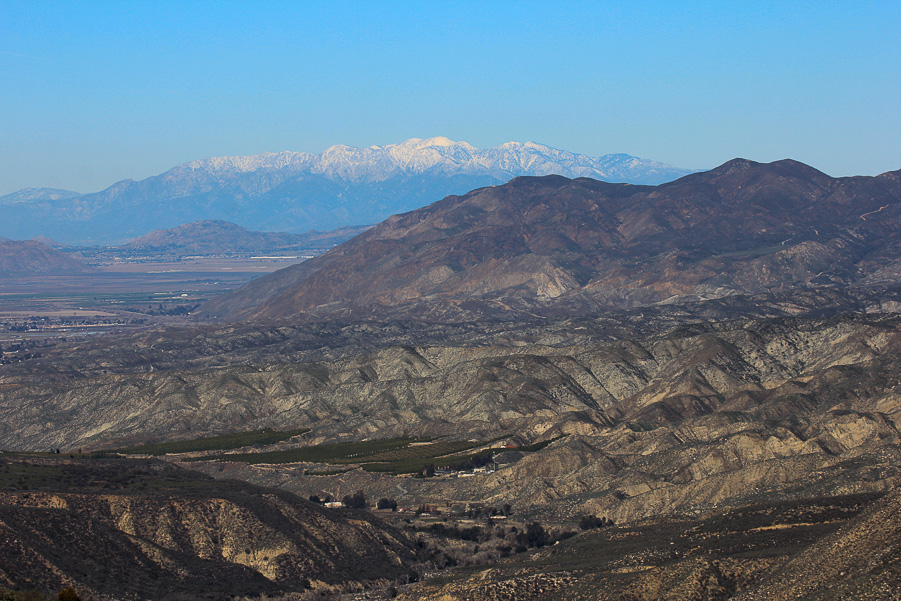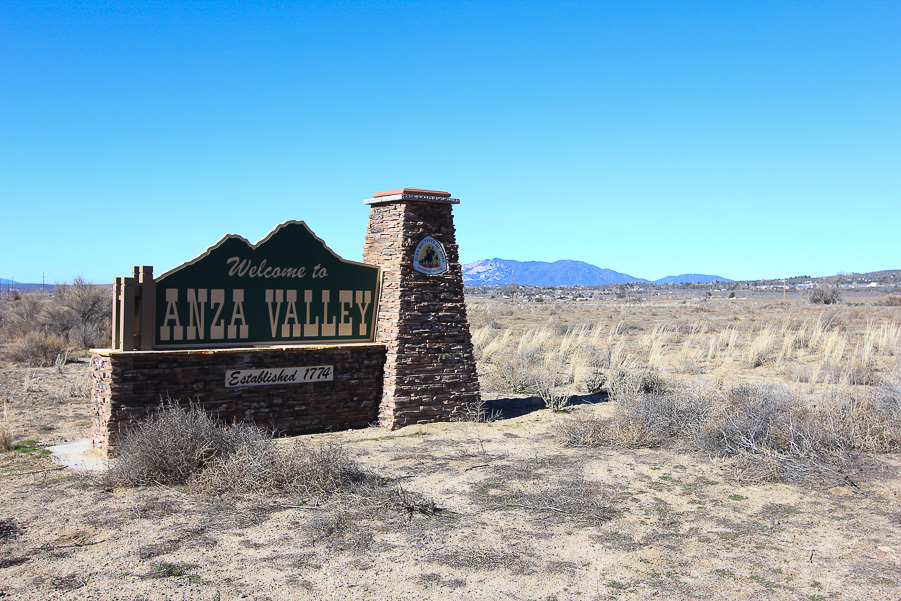 The Museum is in the center of this picture that shows the unspoiled landscape of the Anza Valley.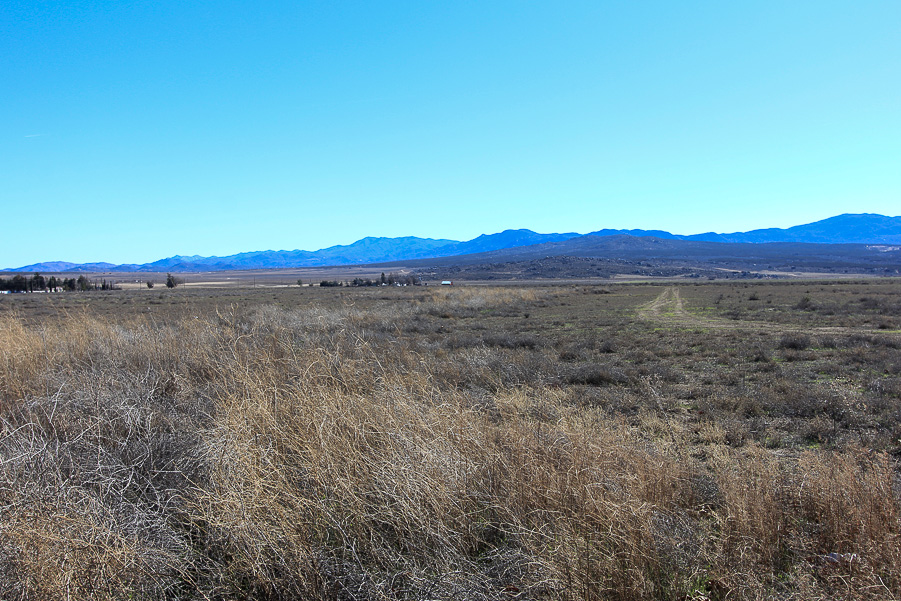 There are three buildings in the complex, which are all filled with artifacts from the local Cahuilla people and the early settlers.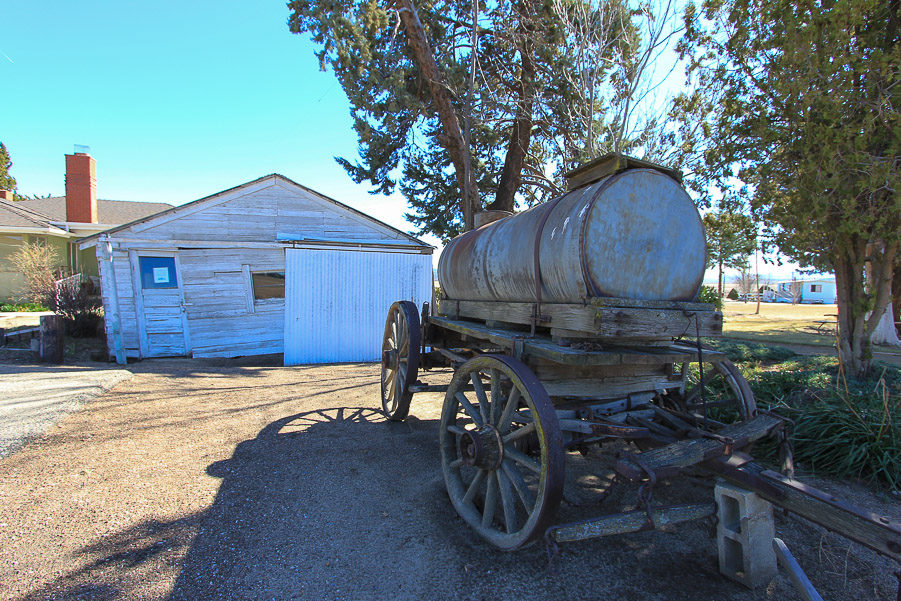 The Museum is surrounded by potato fields, which emphasizes its agricultural past.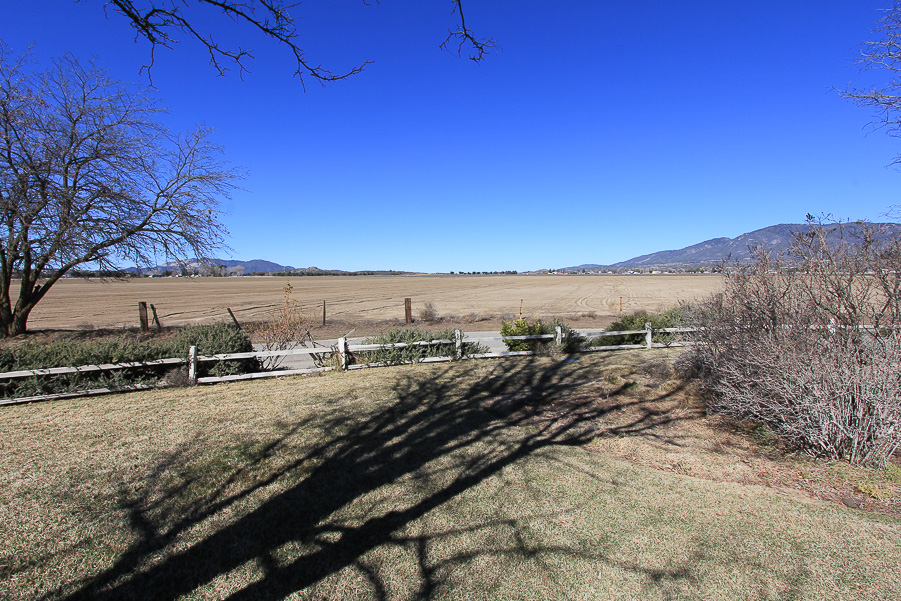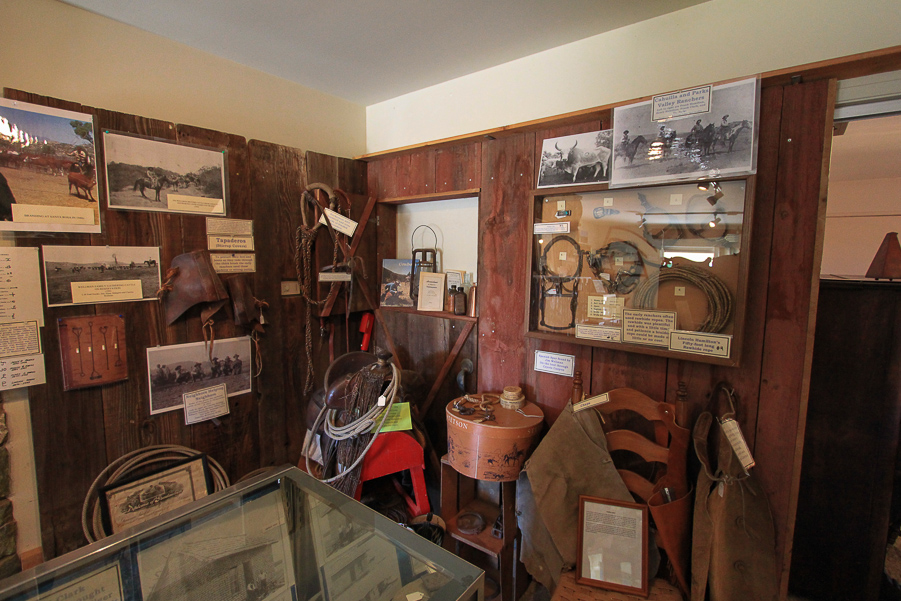 These prints were taken by Edward Curtis showing some of the local Cahuilla people living in the Anza Valley in the early twentieth century.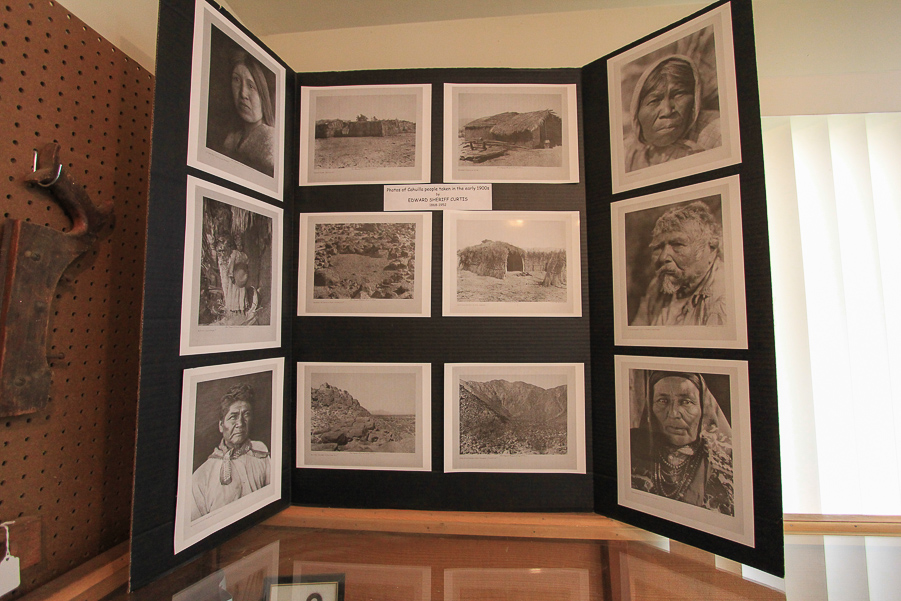 Our guide today was Margaret Wellman Jaenke, who at 91 years young, has always lived in Anza.
She is the real treasure of the Hamilton Museum.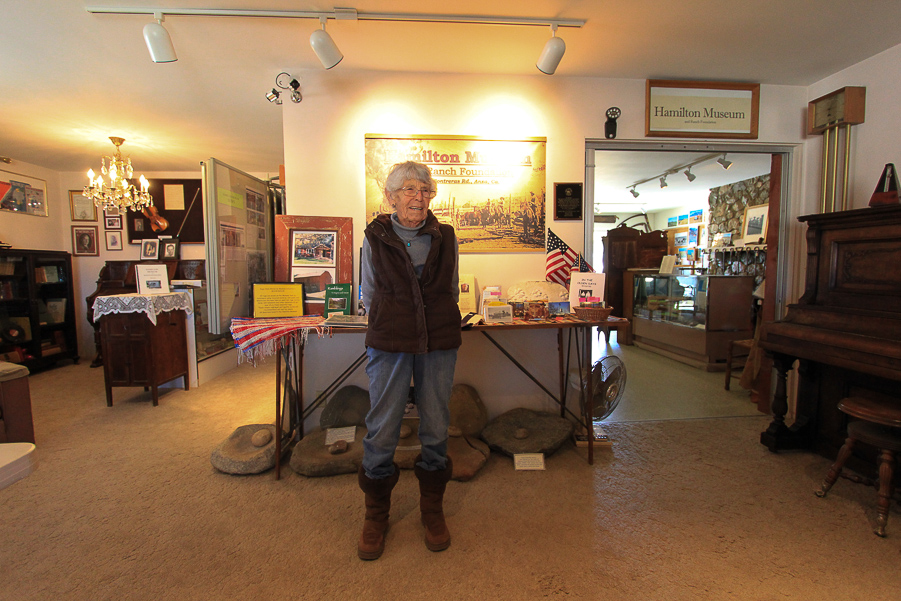 After the Museum we had lunch at the Cahuilla Casino, which is about six miles away. The lunch was good, but was fairly standard fare. There are only slot machines here and neither one of us did very well today.