March 28, 2018 - We had a long drive today to West Los Angeles to see the Kenneth Hahn State Recreation Area. The park is an urban oasis and one of the largest inner city parks and regional open spaces in greater Los Angeles. The 338 acre recreational retreat has ball fields, hiking trails and even a Japanese Garden. The trails provide some of the best views of Los Angeles, Hollywood, and Santa Monica on the coast.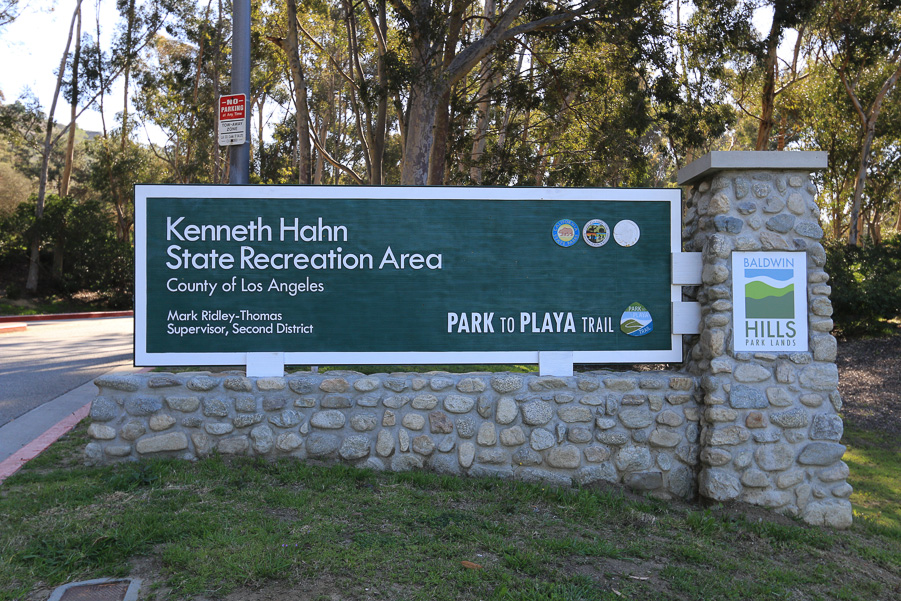 The Japanese Garden is right next to the parking area.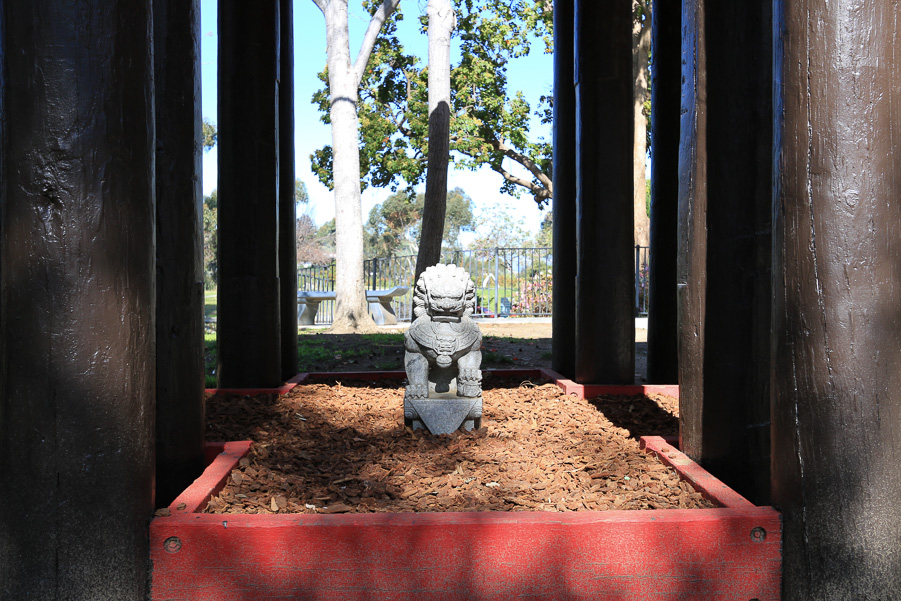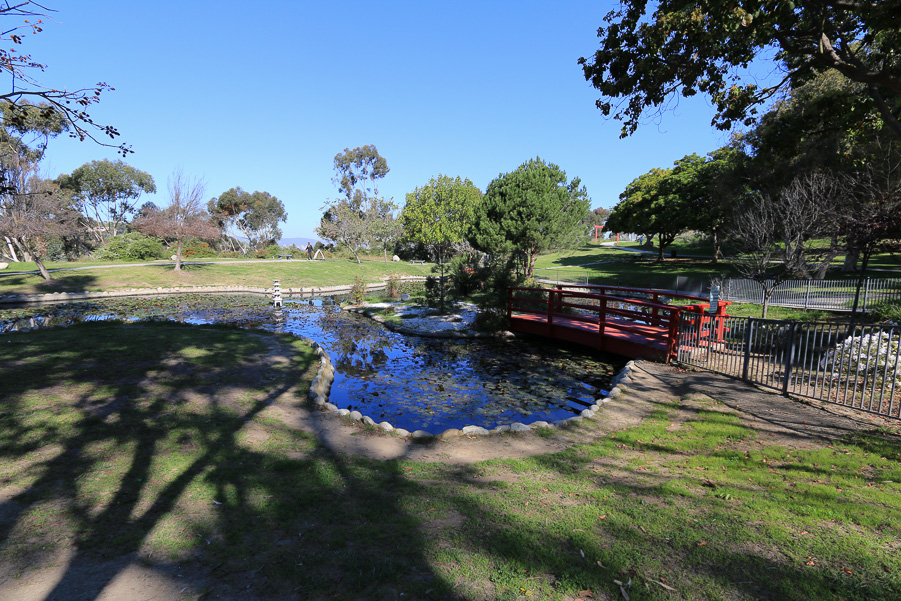 The turtles were basking in the sunshine.
On the other side of the park there's a beautiful pool whose stream runs into a larger lake.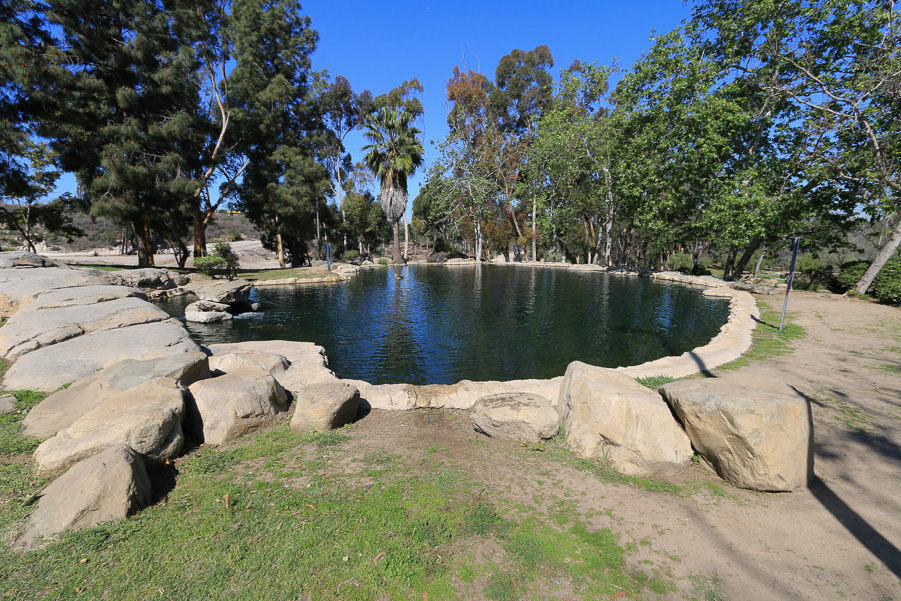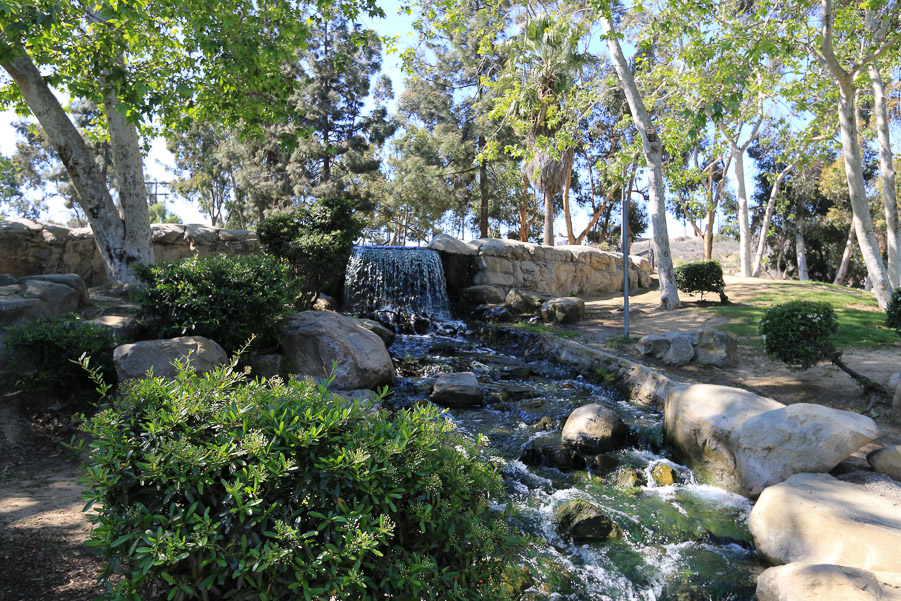 The park is adjacent to an operating oil field dating back to the mid 1800s.
Hiking up to the summit we went through a beautiful eucalyptus grove.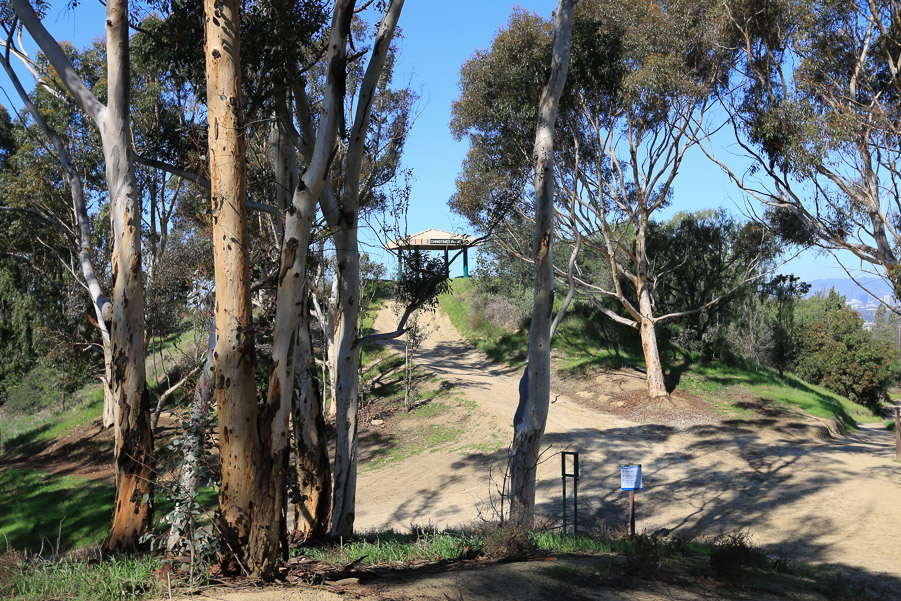 Our destination was the canopy at the summit.
Downtown Los Angeles is in the hazy distance.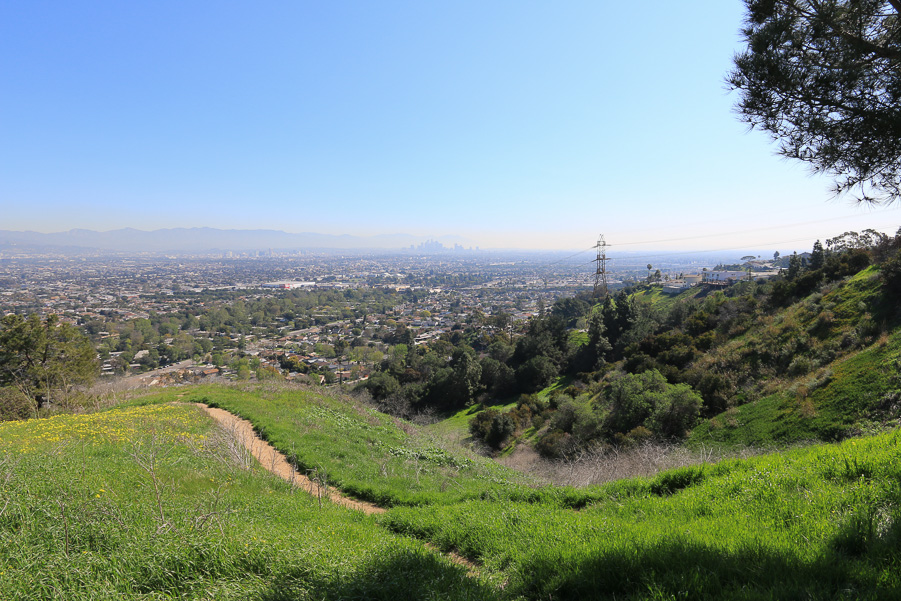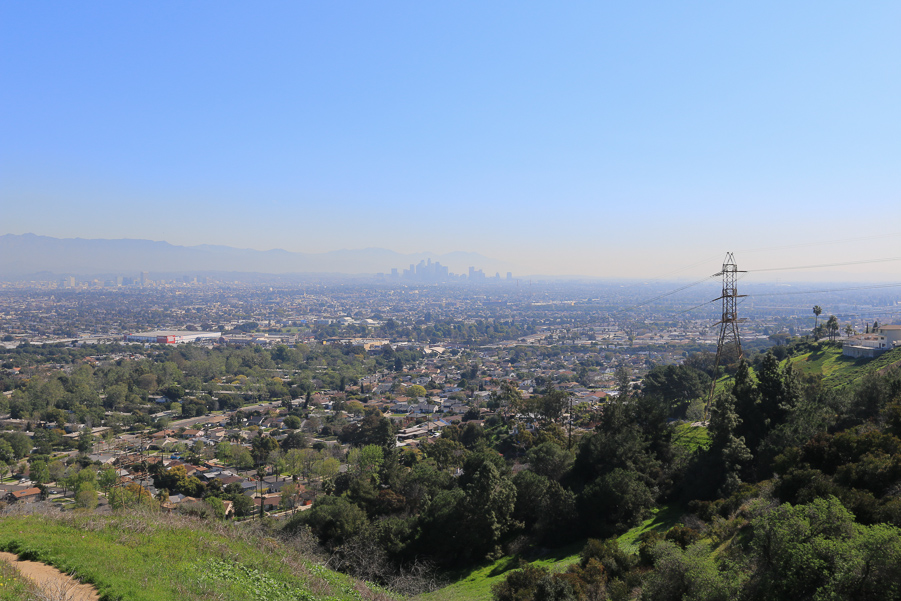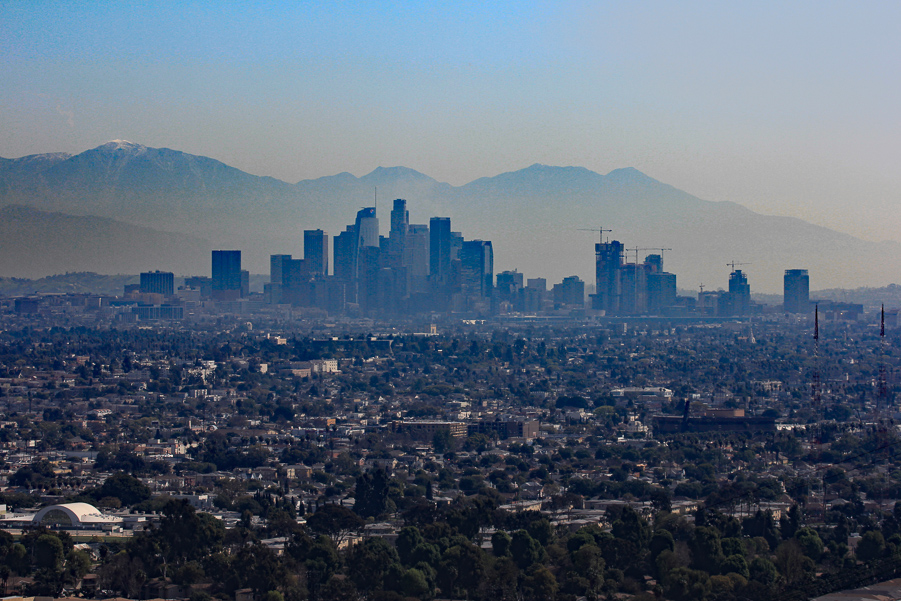 After the park we had lunch at the famous Apple Pan restaurant in West Los Angeles. It opened on April 11, 1947 and hasn't changed since. You can still sit down at one of the 26 counter seats in a room of lacquered wood, brick and plaid, and order Alan Baker's quarter-pound burger with hickory sauce and his mother's famous apple pie.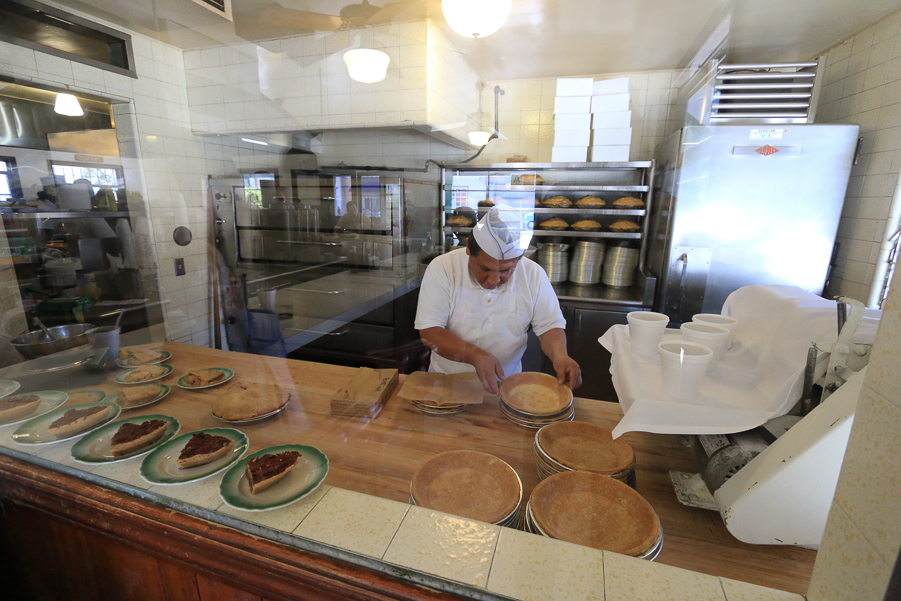 We both had their hickory burgers.
For dessert, I had their apple pie and Judy had their banana cream pie.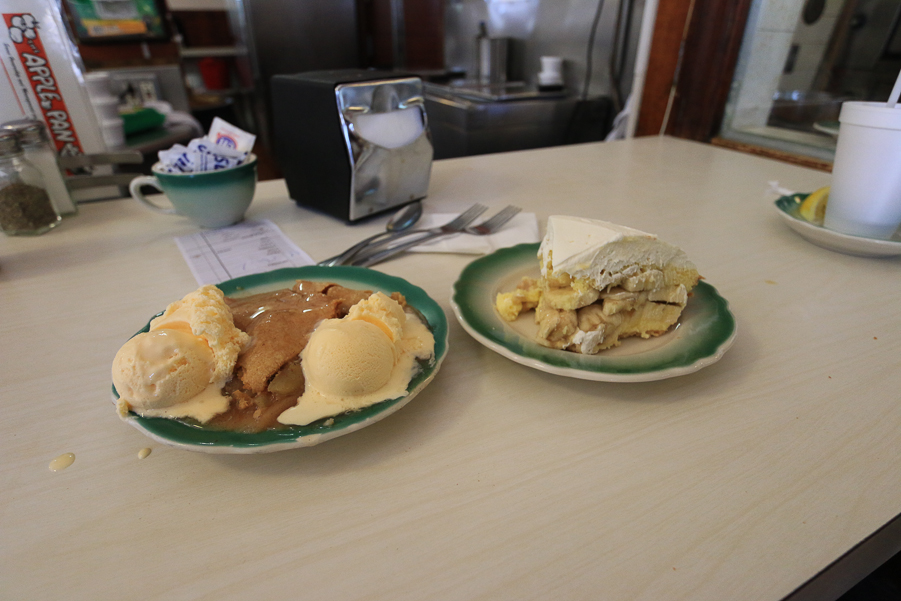 The Apple Pan has been here for 71 years, but their family recipes are even older.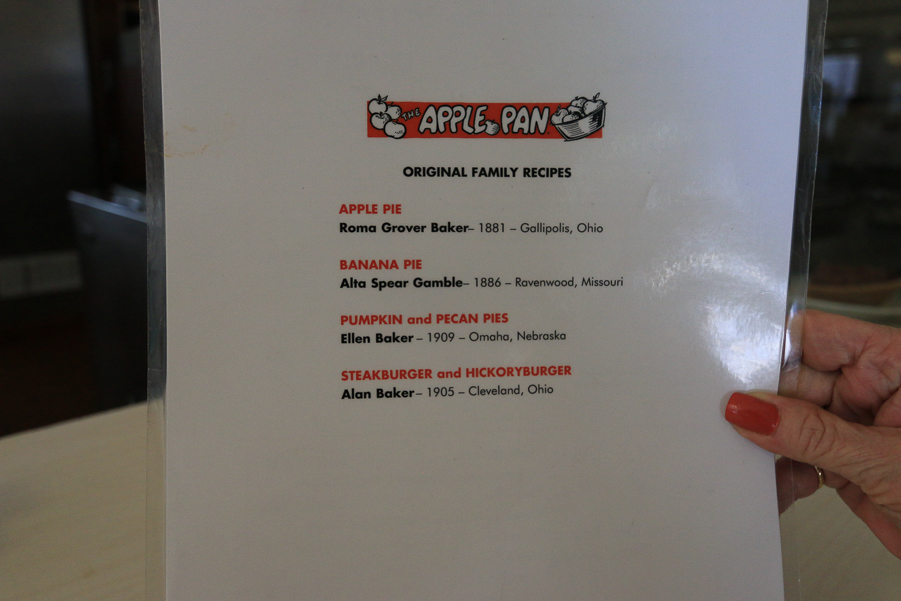 Back to Top