February 25, 2022 - Friday - We were back in San Bernardino, CA today for a unique adventure. Our destination was the Consulate of Mexico in San Bernardino to see an art exhibit called "Art and Tradition on Paper from China." The two artists presented are Anna Zehnder and the great Manuel Guillén. Guillén was Zehnder's teacher and was himself a student of Diego Rivera, Frida Kahlo and Jorge Gonzalez Camarena. Guillén will celebrate his 94th birthday in Mexico next month.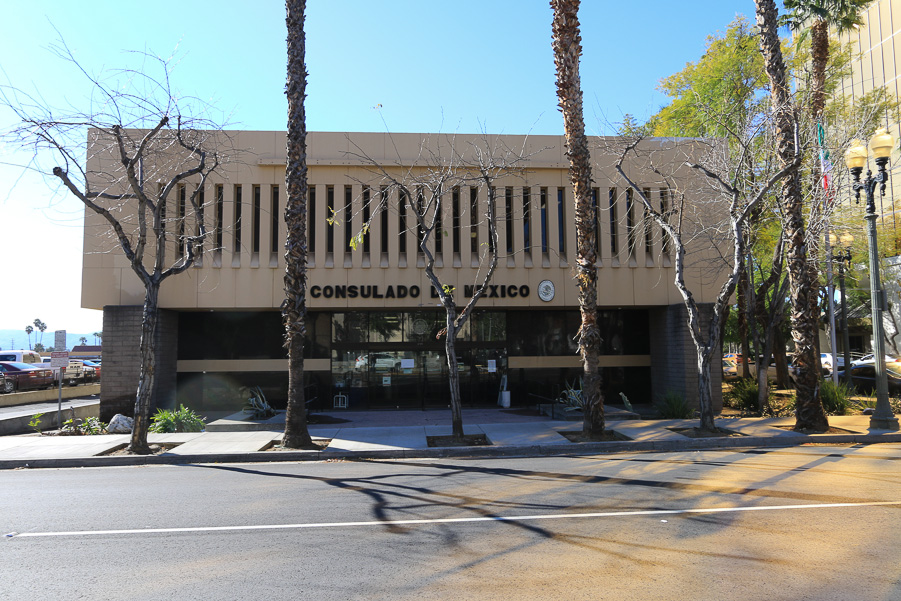 Guillén's paintings are on the left and Zehnder's are on the right.
We began with Guillén's paintings.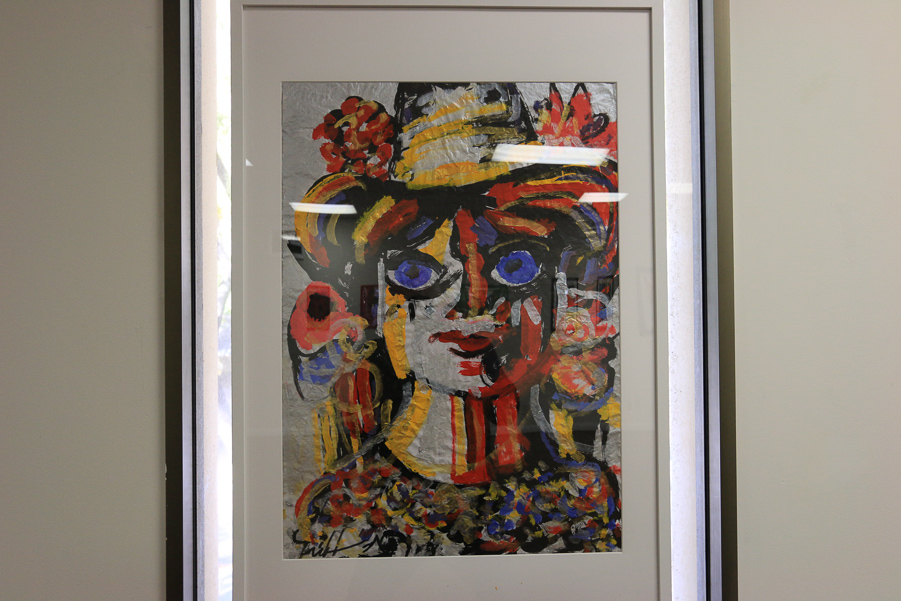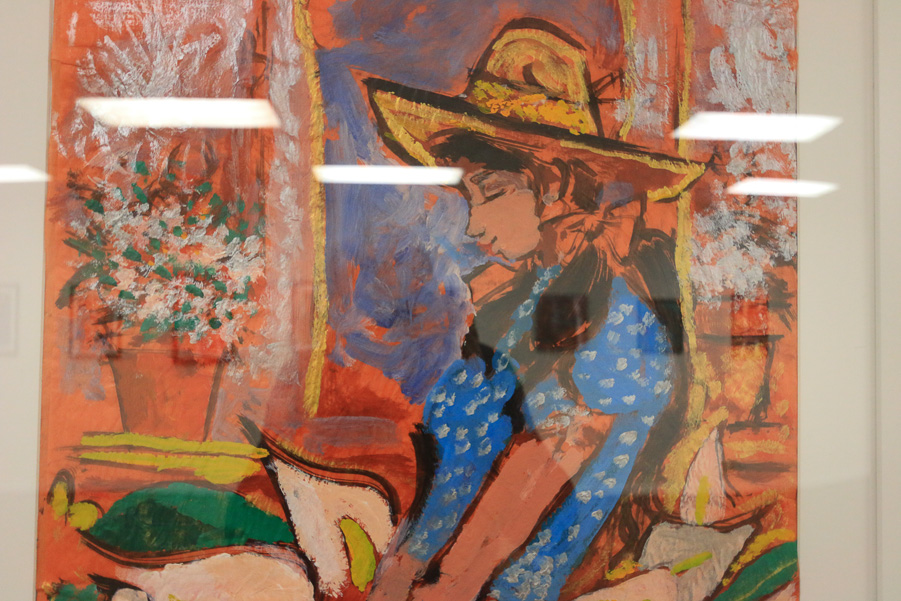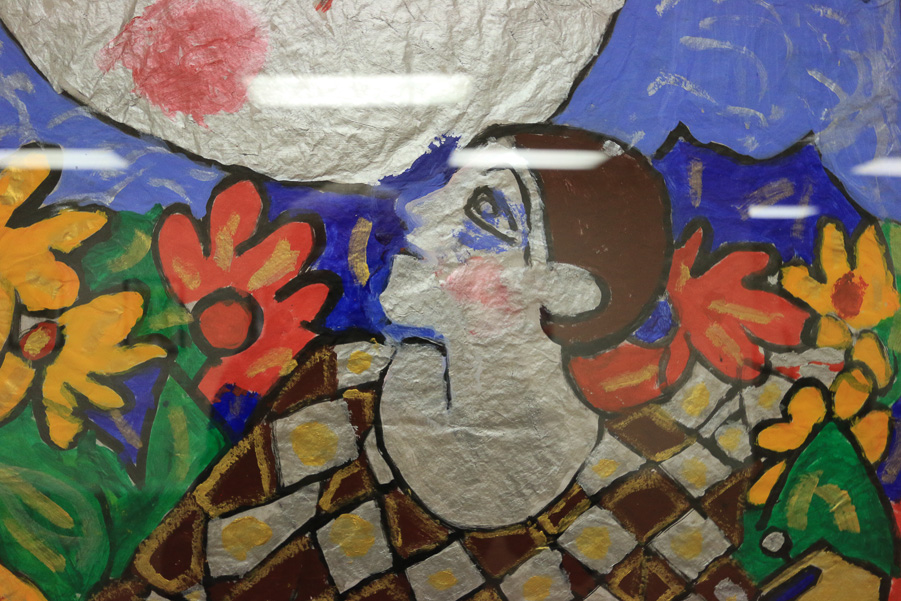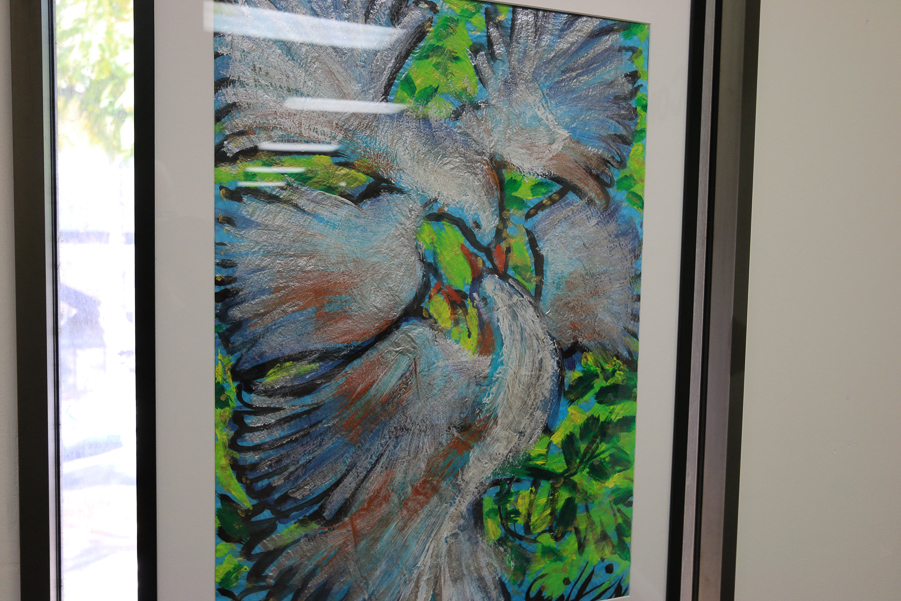 Then we moved to the opposite wall to see Zehnder's paintings. The glare on this wall was worse, so please excuse the awkward angles that I had to use to minimize the glare.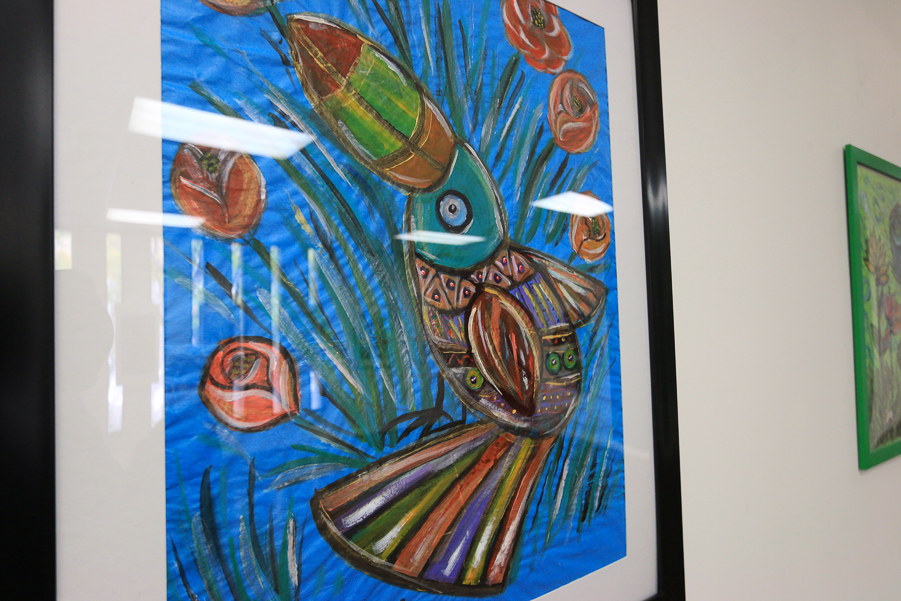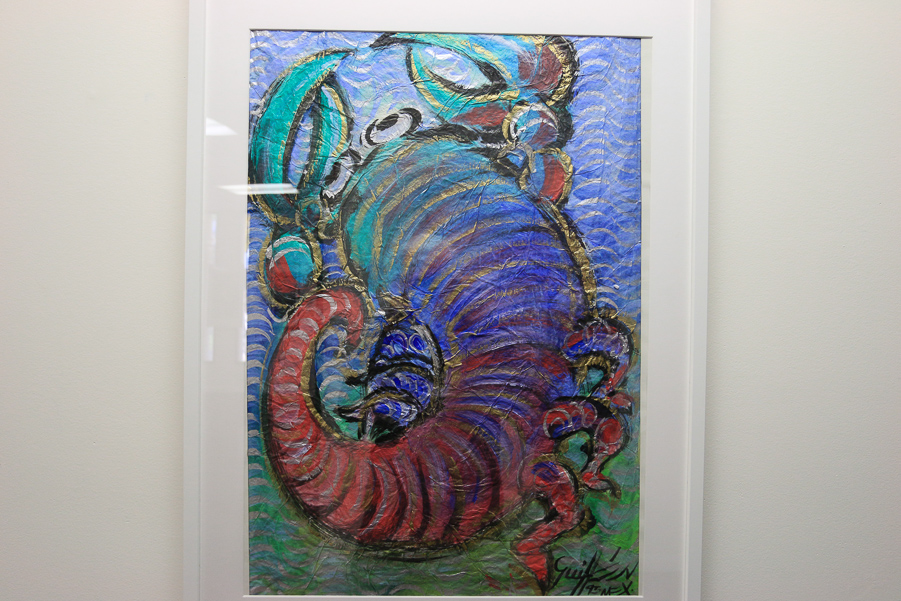 Before leaving we had a chance to enjoy some of the Consulate's permanent collection.
It is a fabulous exhibit, we'd be proud to hang anything we saw here on our walls.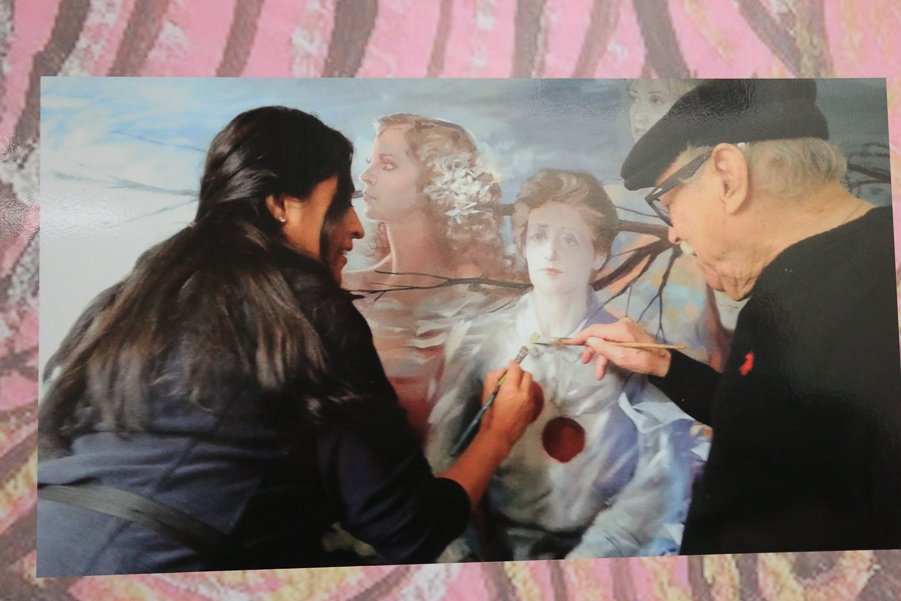 After the exhibit we returned to Redlands to have lunch at Carolyn's Cafe. However, the wait for a table was over an hour. It's an adventure, so we stopped at Pizza Hut and brought home an order of bone-out, Buffalo medium chicken wings. You gotta eat!