September 12, 2018 - Today it was back to the desert in the town of Landers, CA to visit Gubler Orchids. The Gubler family has loved and grown orchids for three generations. Originally in Switzerland, Gubler Orchids was opened in 1918 by Heir Gubler. It was his second son, Hans, who moved to California to chase the American dream and in 1954 started Gubler Orchids selling the orchids literally from his station wagon. Now it is Hansí son, Chris, who continues the legacy, along with his sister, Heidi. Today Gubler Orchids has over 155,000 square feet of greenhouses in production. Their orchids are shipped worldwide, but mainly to the United States and Canada. There are five contiguous greenhouses here.
This is our tour guide Sarah who is extremely knowledgeable about all aspects of the orchid business.
We literally saw tens of thousands of orchids today.
All orchids lean towards the light.
This is the retail shop.
Spoiler Alert!
I already said that Sarah is very knowledgeable about orchids, so knowledgeable in fact, that she pointed out the different varieties of orchids by their scientific names, and not by their common names. I don't know one from the other, so none of pictures shown below will identify the variety. Sorry, but enjoy the beauty without the label.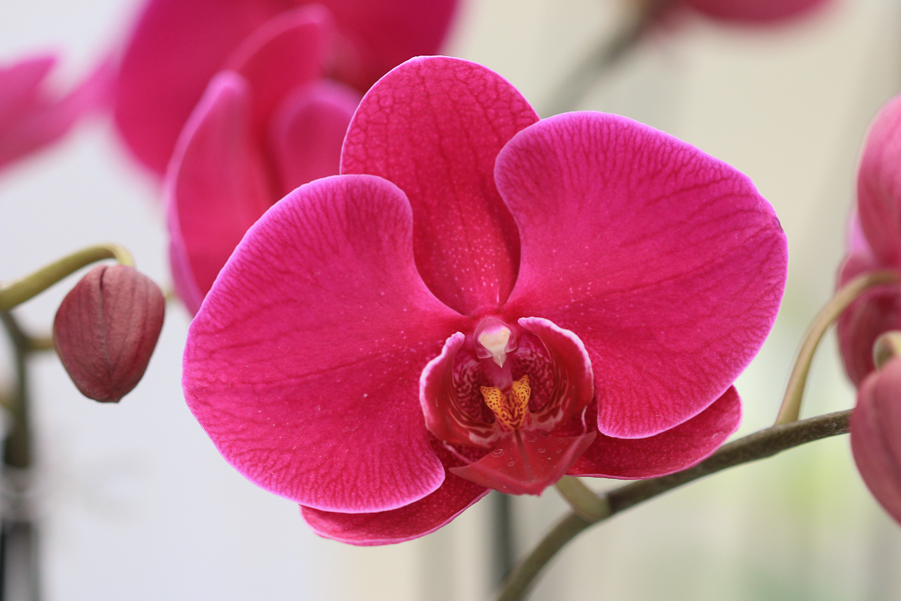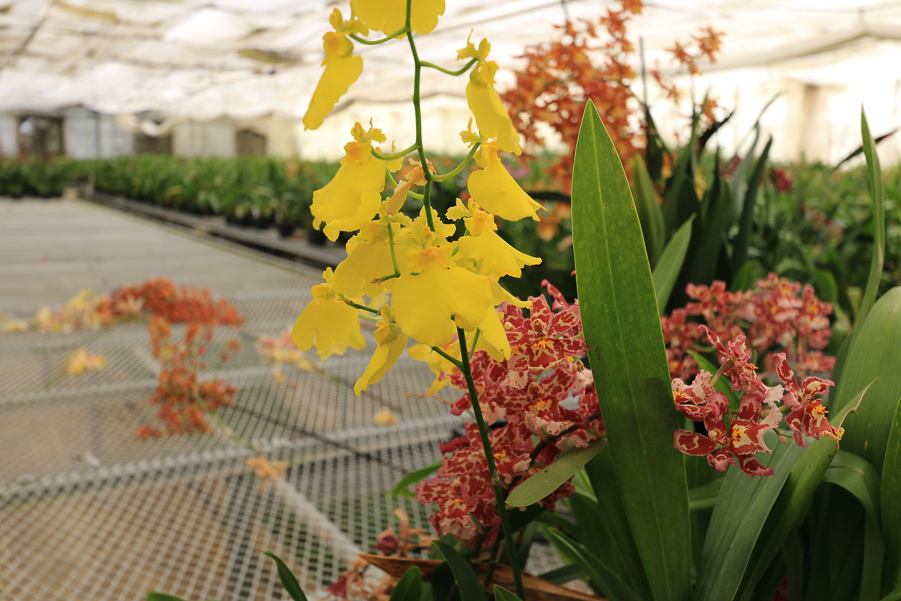 The little dragonfly clips used to stalk the orchids are great!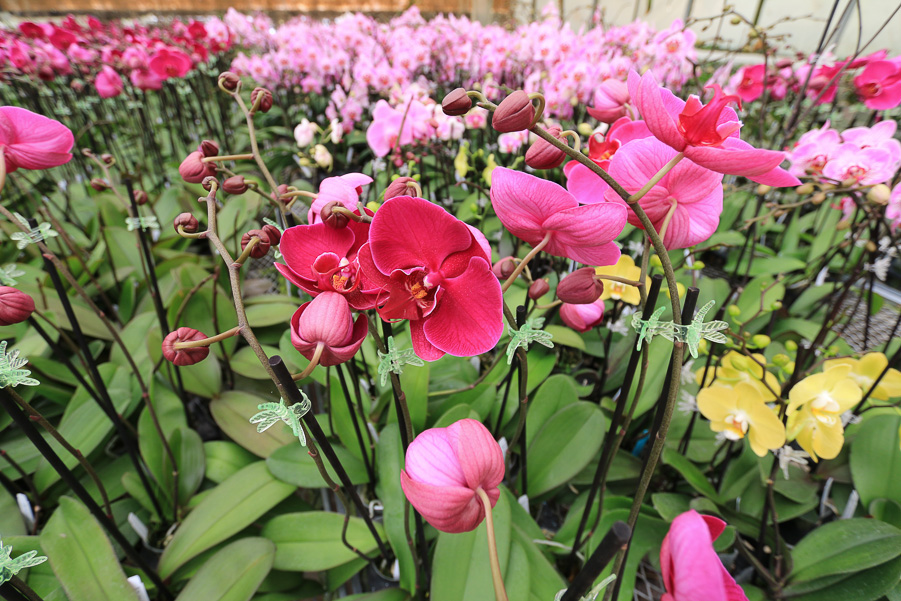 They have a few carnivorous plants as well, like this pitcher plant.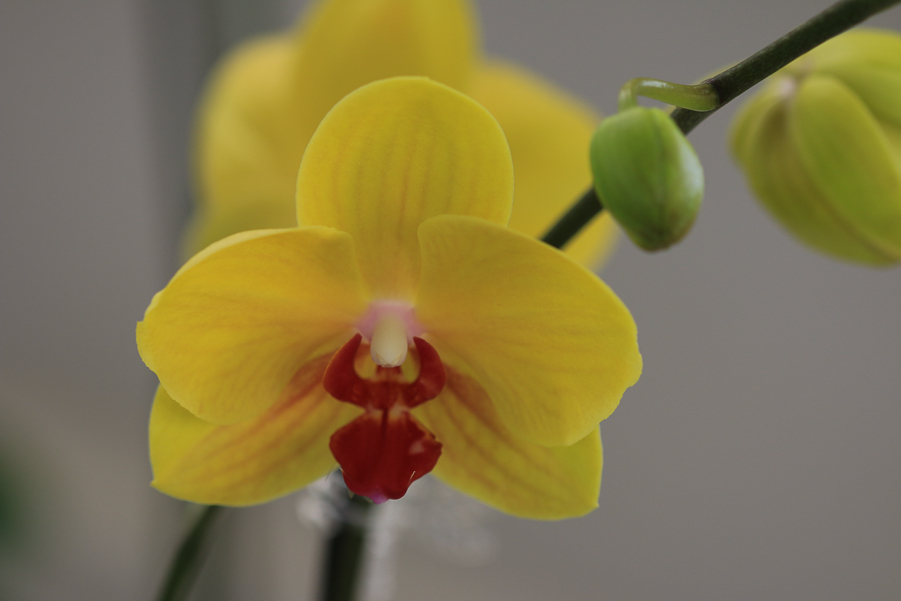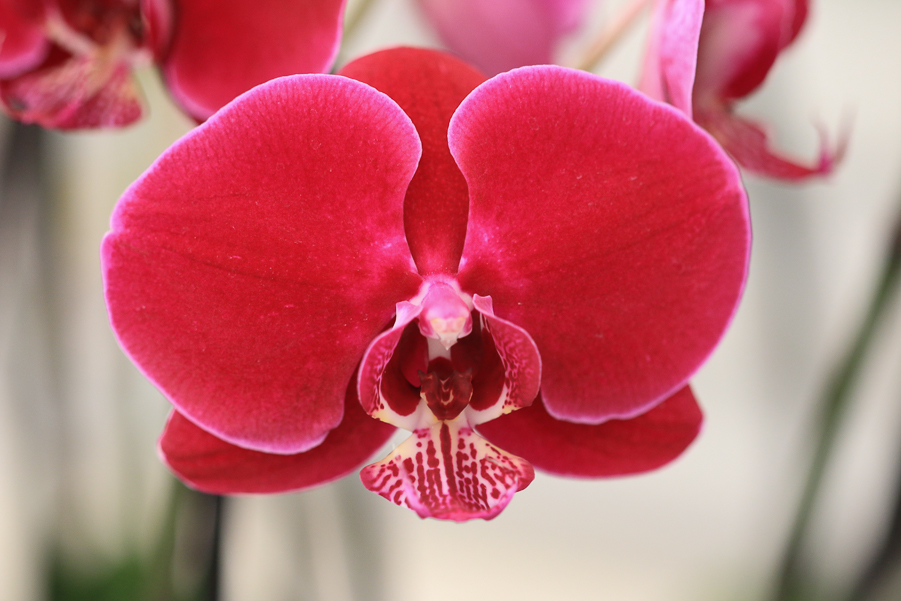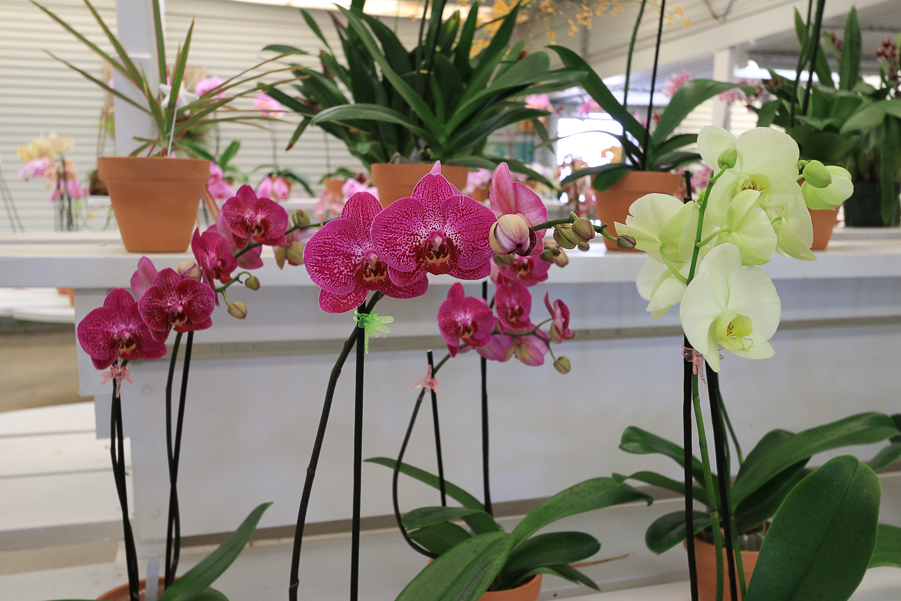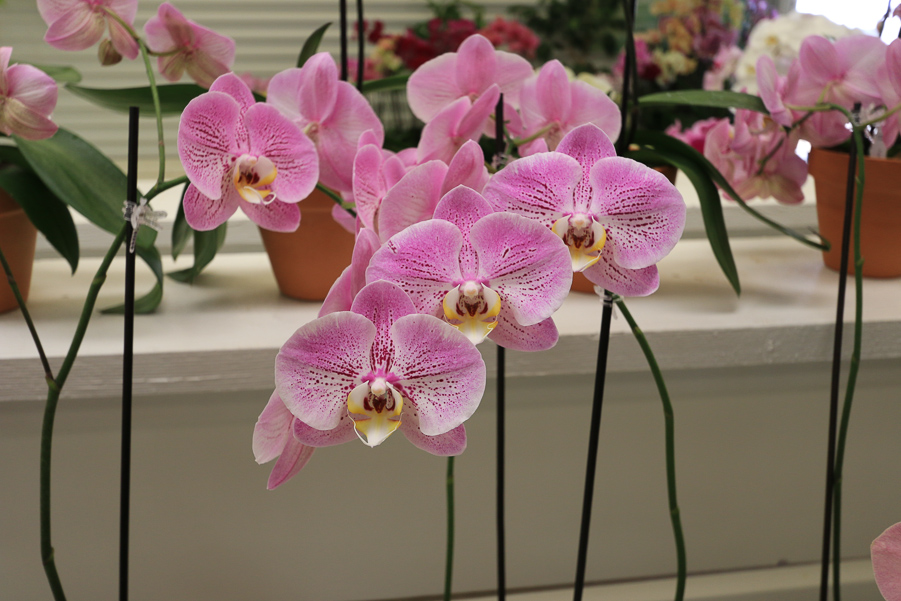 We were completely overwhelmed by the end of the tour, it was an unforgettable adventure, thanks to Heir Gubler and his son Hans.
We had lunch at the Five Dollar Pizza Place in nearby Yucca Valley. The last time we were here we had their chicken wings and we were looking forward to having them again. Unfortunately, the owner had sold out his wings so we had a pizza instead. It was delicious! This little hole-in-the-wall always satisfies!