September 30, 2021 - Thursday - Today we drove south to Irvine, CA to see a couple of fun things in the city's Great Park, mainly their Balloon Ride and their Carousel. The Great Park Balloon is 75 feet in diameter, is filled with helium and can lift up to thirty passengers at a time.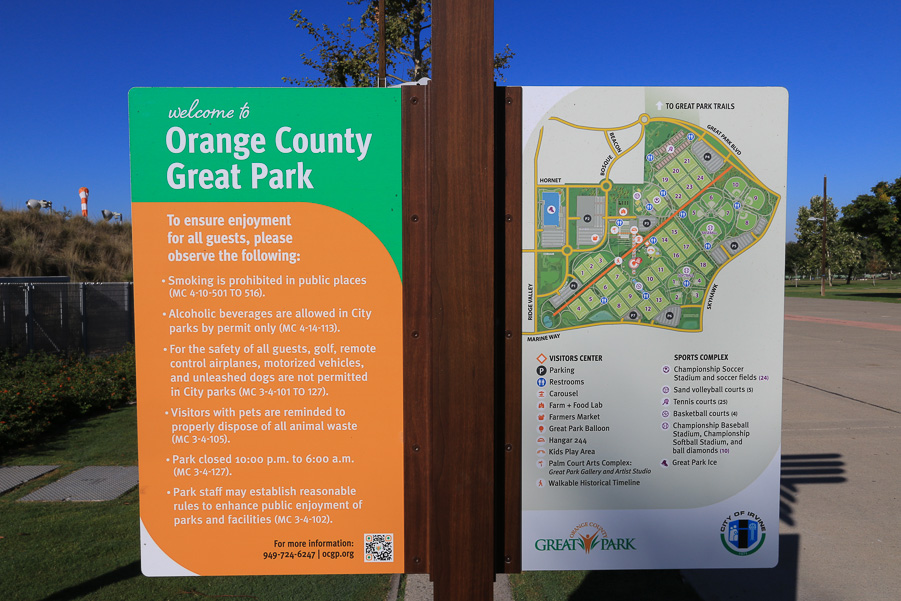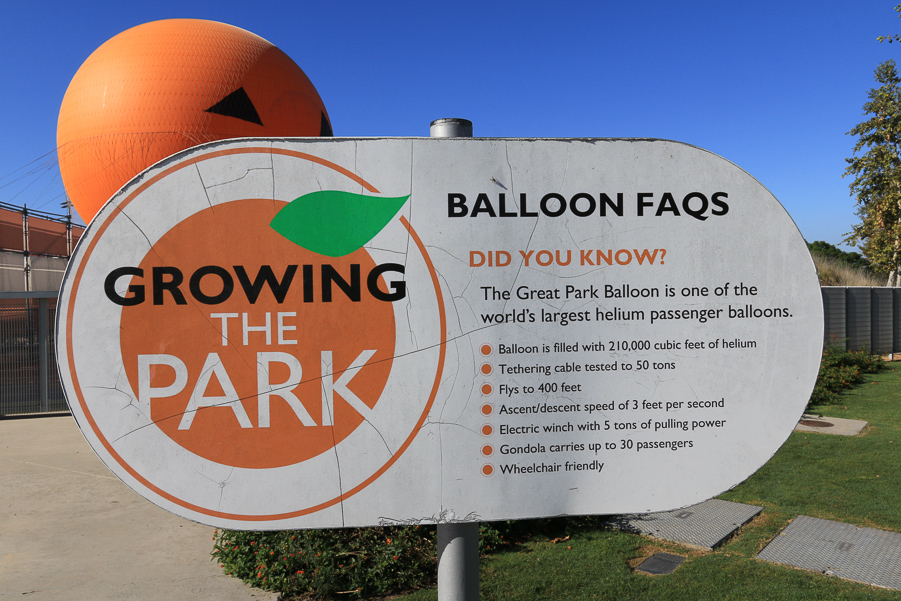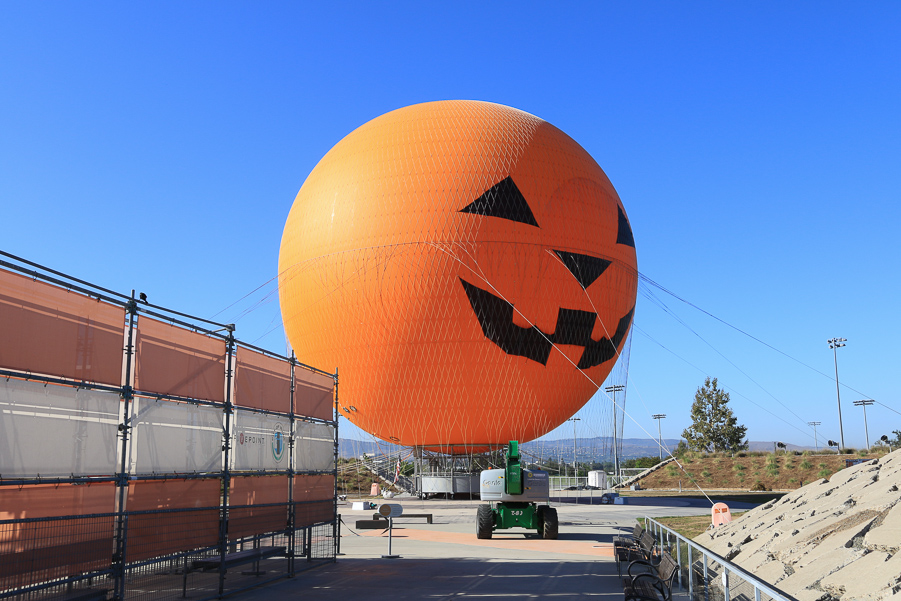 We were the first in line for the ride and we were thrilled to get our boarding passes. But, after 10-15 minutes, the attendant told us there was a mechanical problem with the balloon and the Santa Ana winds were expected to come earlier than expected. He took our cell phone number and he would text us when the balloon was ready. Shortly thereafter we received this text.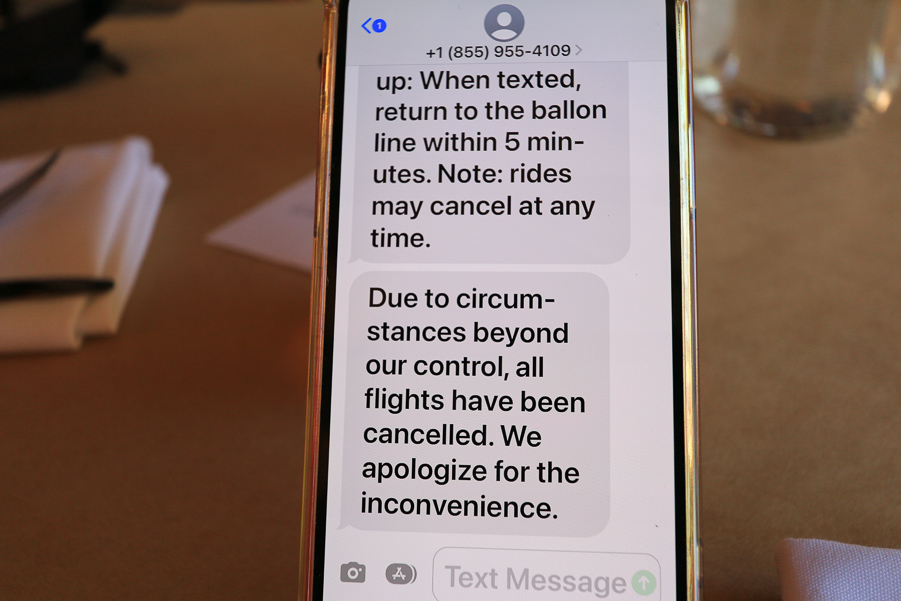 Our balloon ride was not meant to be.
Thankfully we still had the carousel to check out. The carousel is an Orange County tradition, which has been updated with vintage inspired scenic artwork.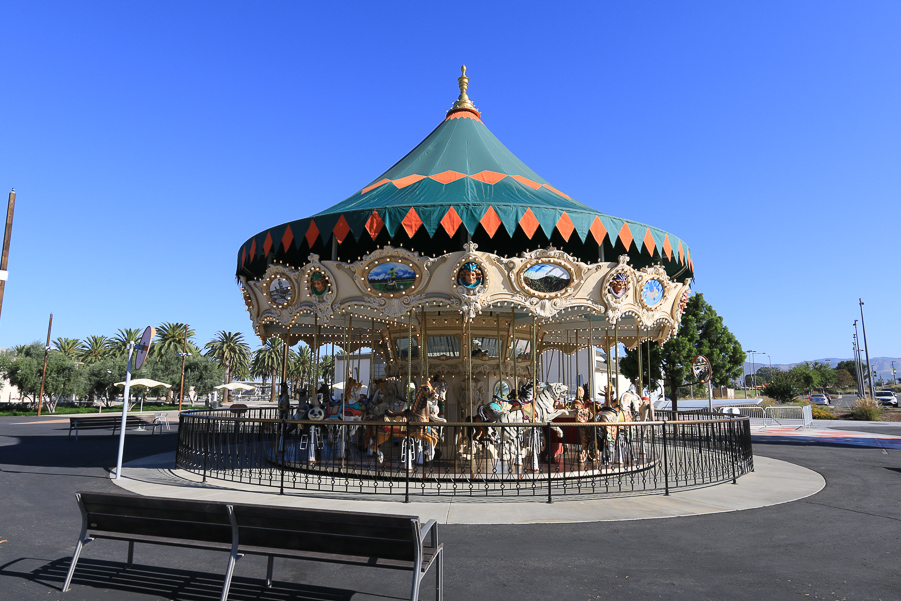 It is beautiful and it was working!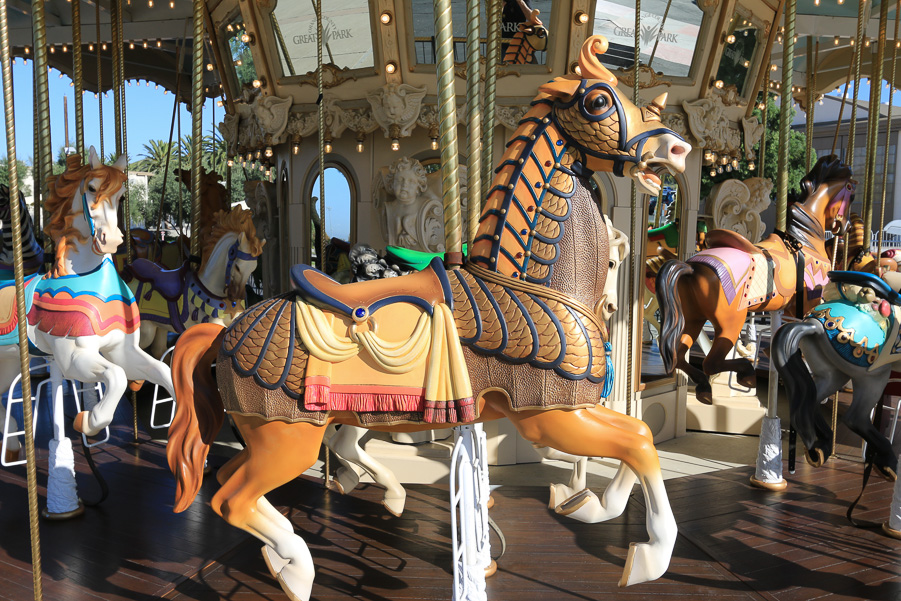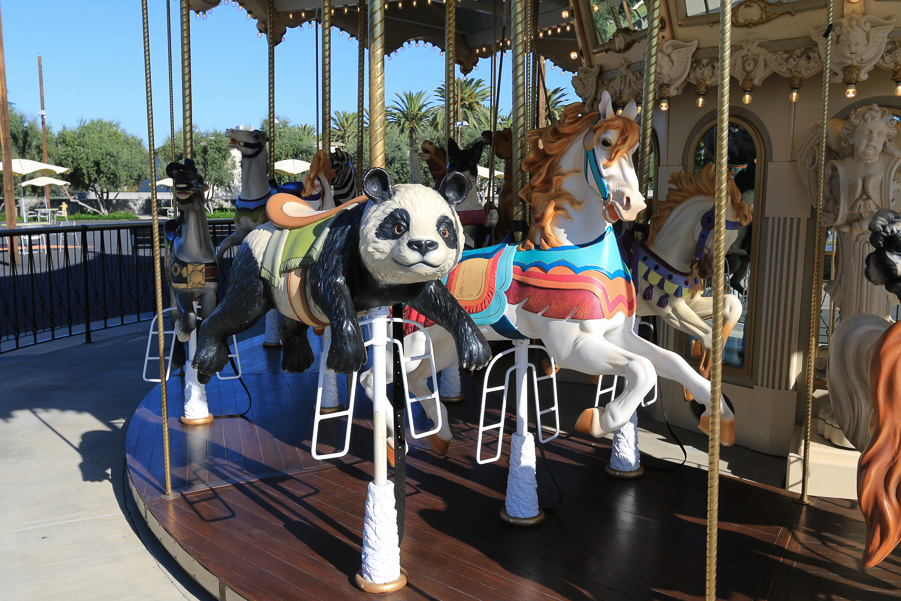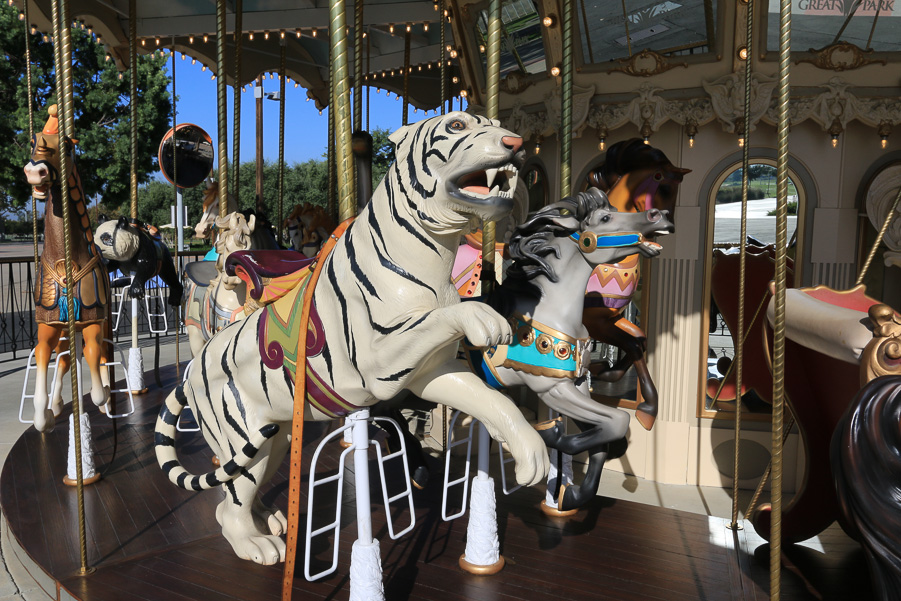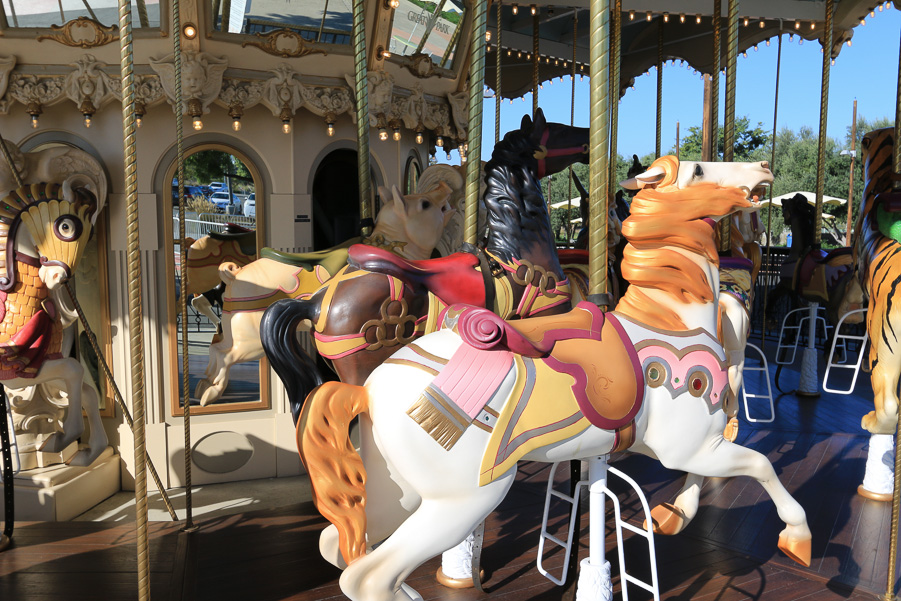 When it was time for our ride, Judy had picked out the rabbit to ride on.
However, our bad luck continued and some spoiled little girl jumped on it ahead of Judy. Judy had to settle for the white horse.
After the park, we tried a new place for us called Cucina Enoteca. It's located within the huge Irvine Spectrum Center that's like a maze if you're not familiar with it.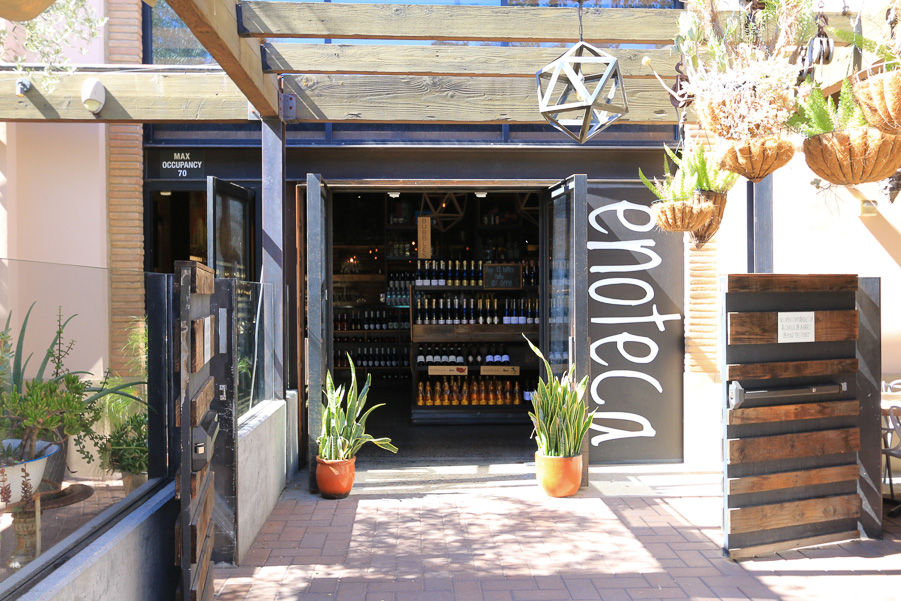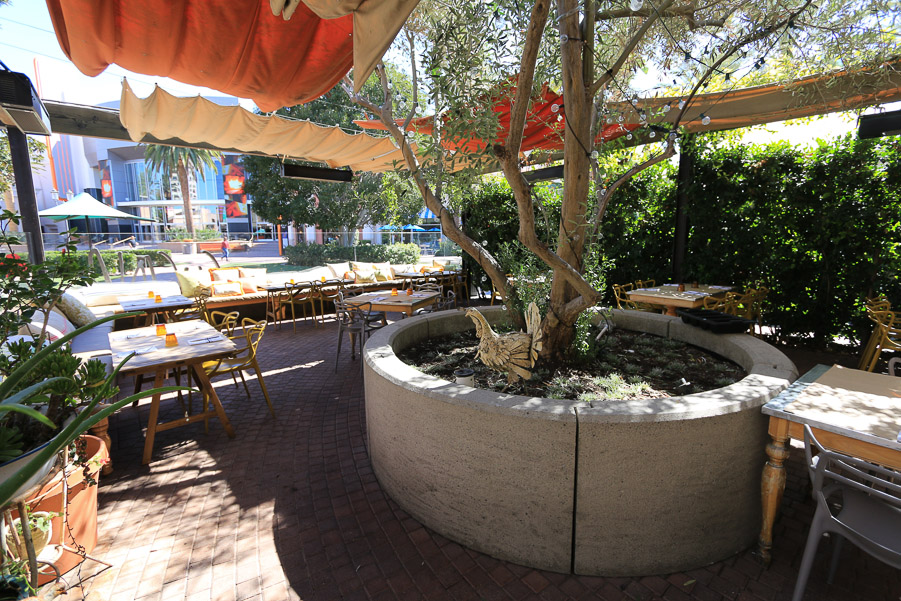 It has thousands of wines to choose from, but when we told our waiter we just wanted beer, he only gave us three choices of beer.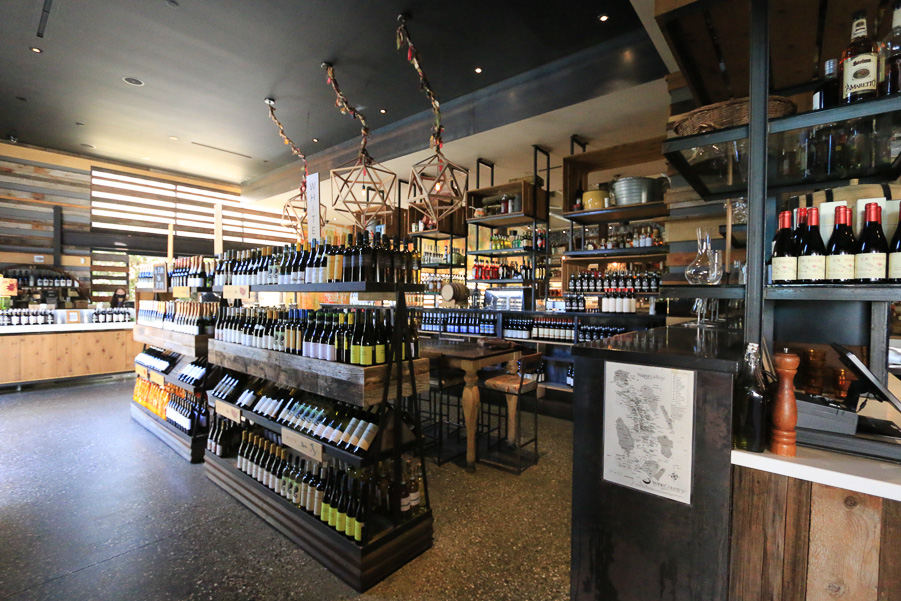 Judy had their Margherita pizza with tomato, house made mozzarella and basil. It was very good, but not outstanding.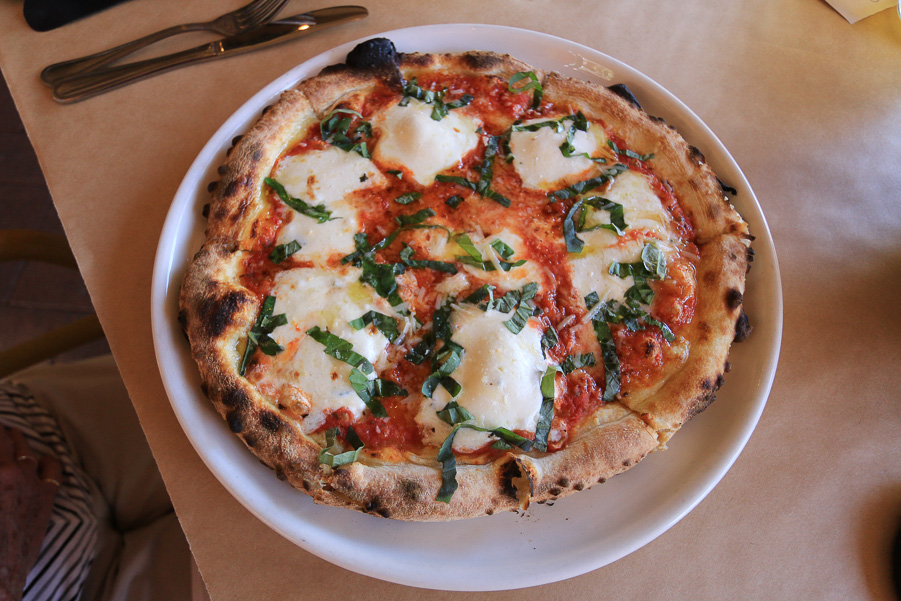 I was luckier with my choice of Rigatoni Bolognese with veal, pork, lemon ricotta and Grana Padano cheese.
Sometimes the meals make the adventure.