June 10, 2017 - Today we drove west to visit the Centennial Heritage Park in Glendora, CA. Centennial Heritage Park was constructed to depict a late 19th-century to early 20th-century citrus ranch and features the Hamilton House, the Orton Englehart workshop (Orton was the inventor of the Rain Bird sprinkler), a working print shop, and numerous antique farm implements.
The Hamilton House (Fenton-Sellers-Hamilton House) is a fine example of a farm house of the era filled with numerous artifacts of the time. It probably was built in the 1880s or 1890s.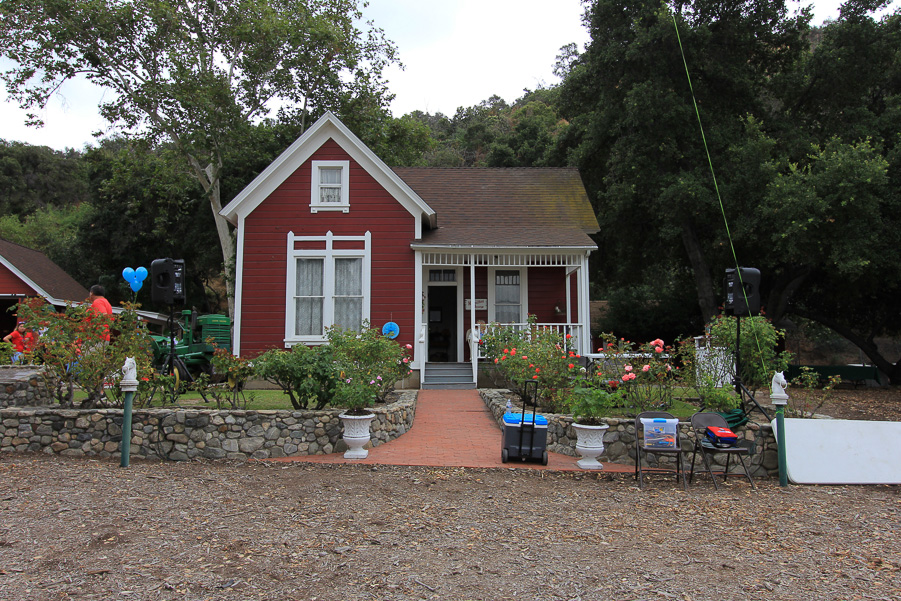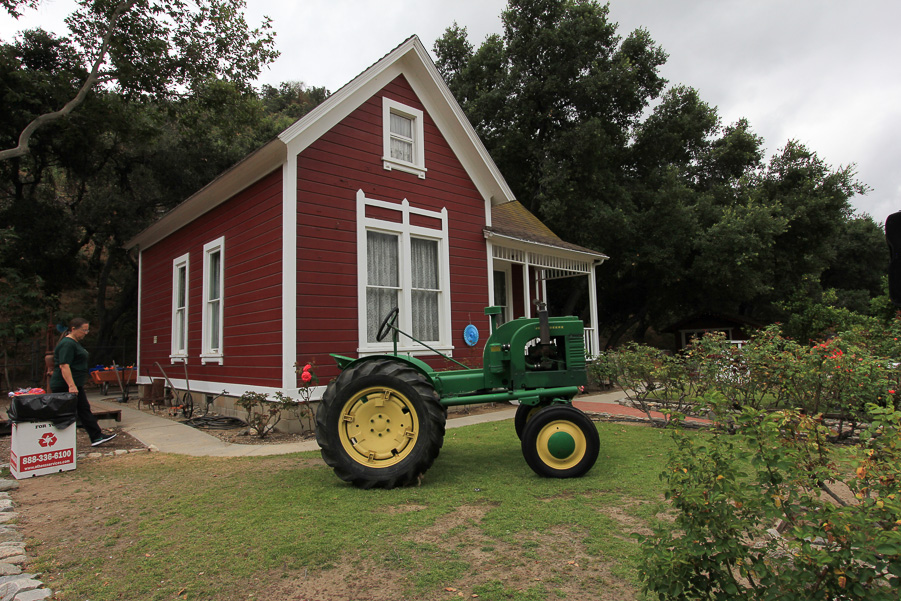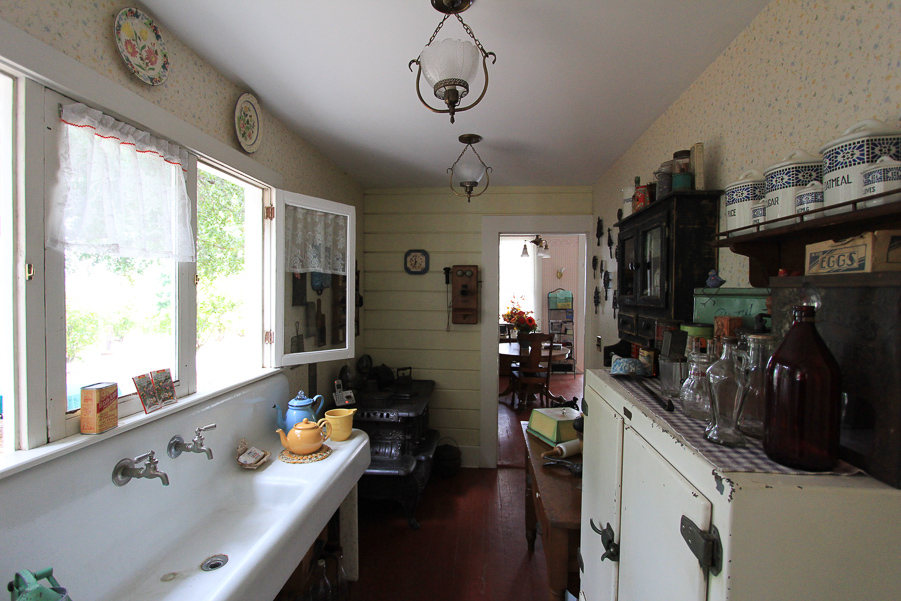 A print shop of the late 1900s was nothing like our word processors and printers of today. The park is home to a print shop filled with movable type, presses that squeeze paper to type with tremendous pressure, and other equipment necessary to the trade. It was hard and dangerous work and visitors can see how it worked.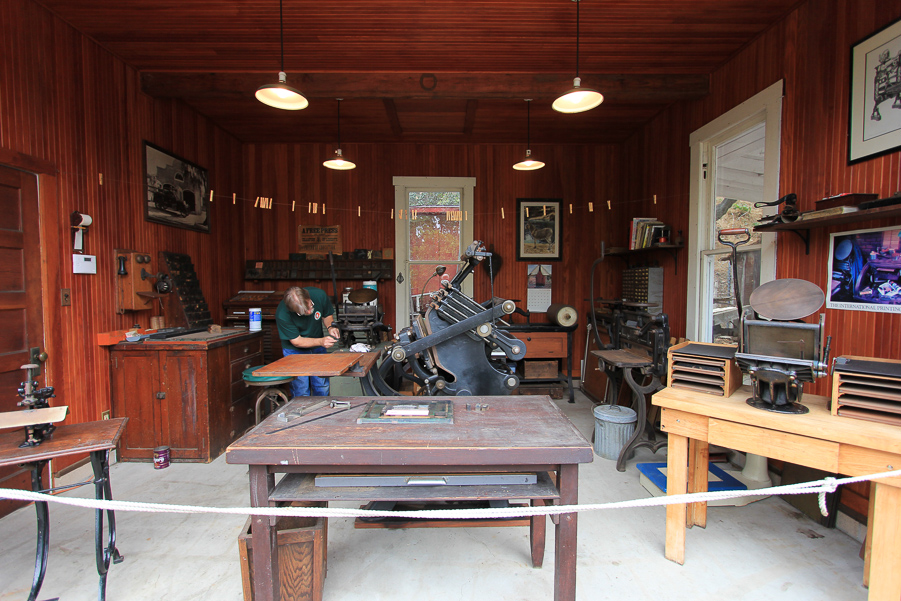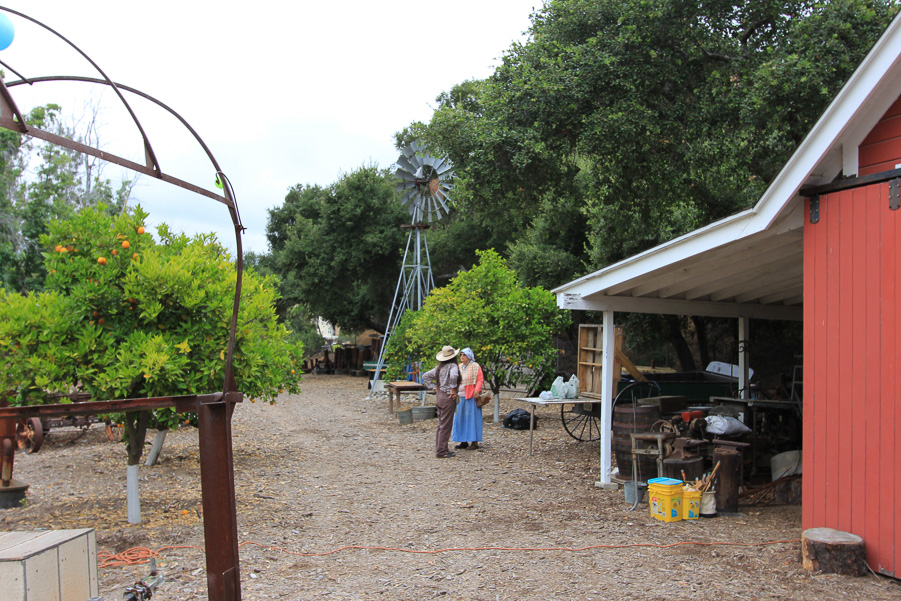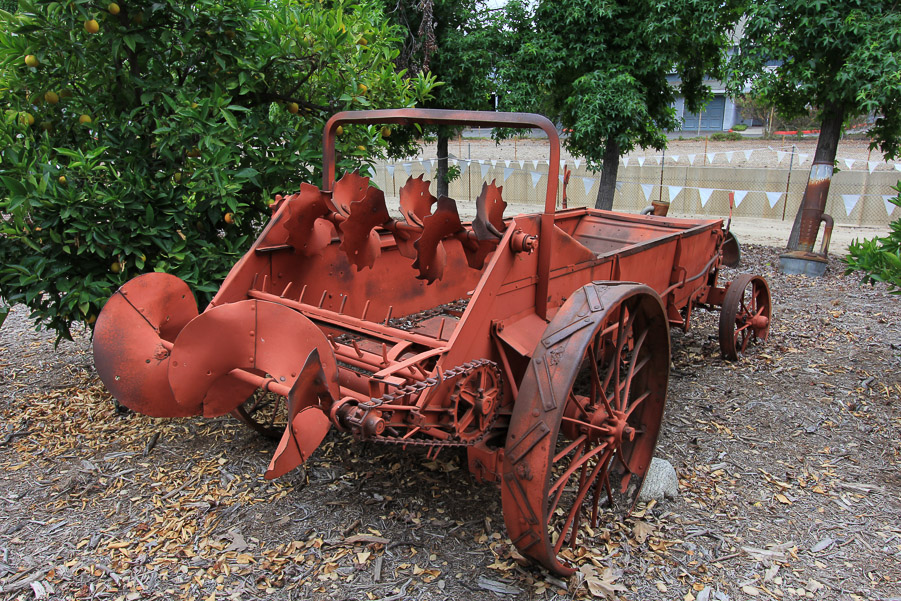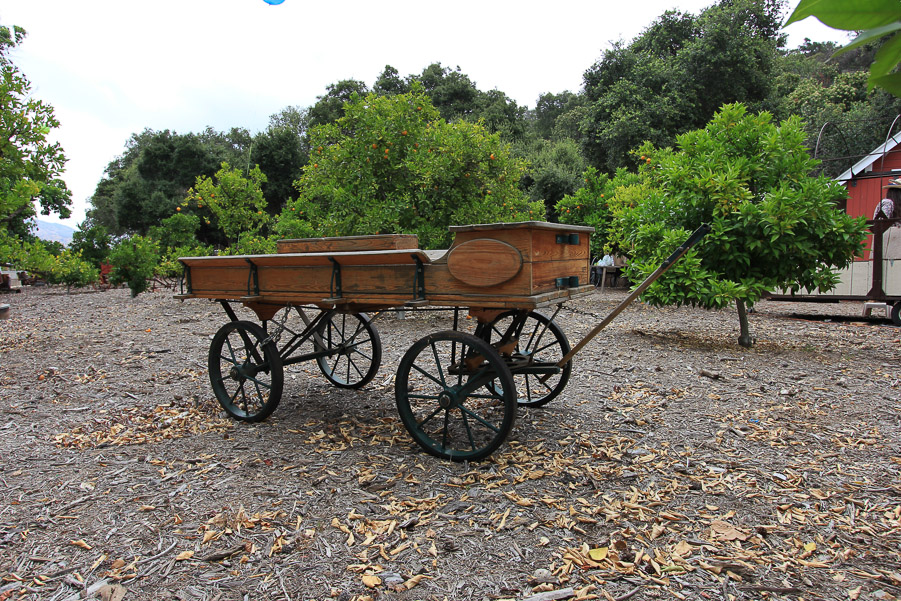 Orton Englehart invented the impulse sprinkler and his original work shop is here filled with early examples of the sprinkler. The work shop was built in the late 1800s and later moved to this site. Orton Englehart, a citrus farmer, invented the sprinkler in 1933 during the depression in an effort to water his orchard more efficiently. Orton, being interested in farming, sold his interest to his friend Clem La Ferta and returned to his farming. Orton's impulse sprinkler became the international brand Rain-Bird.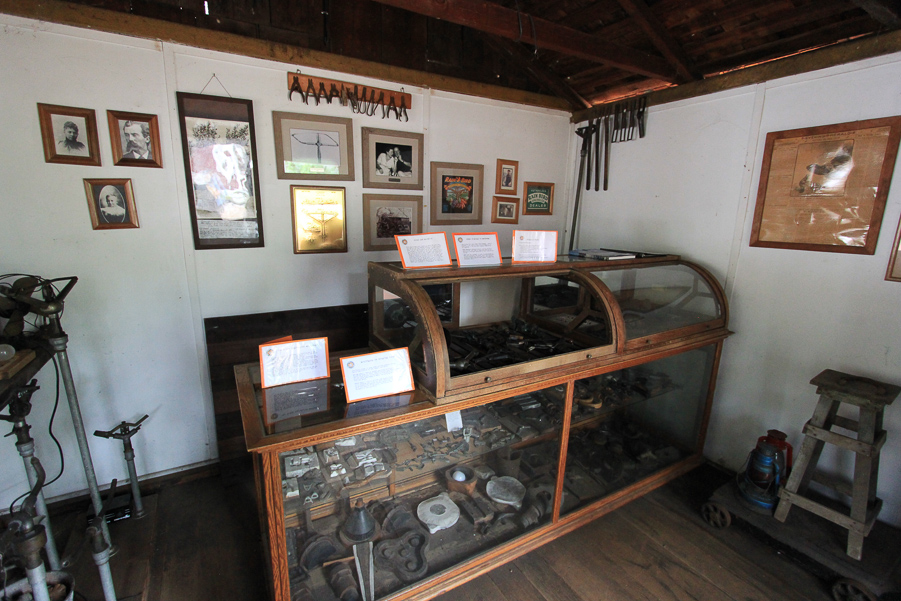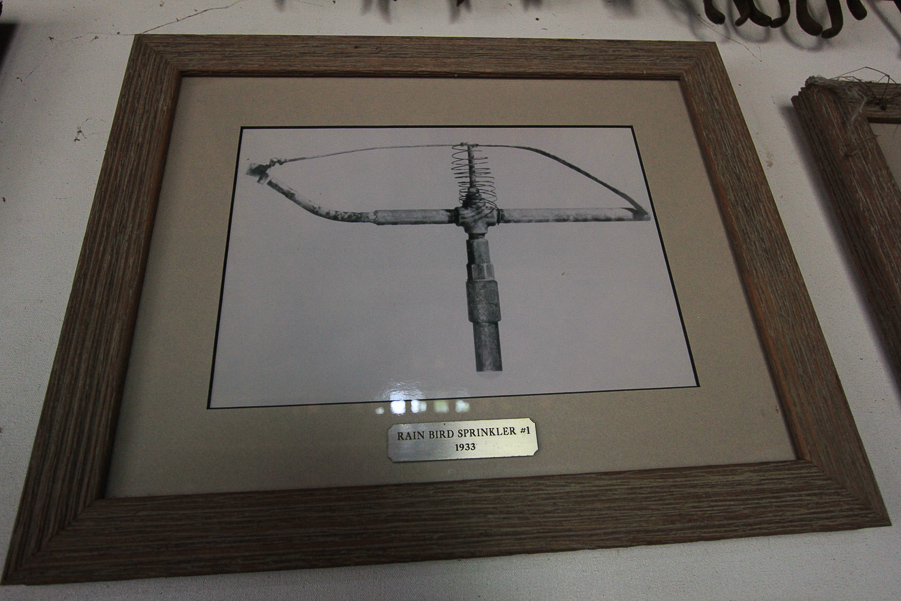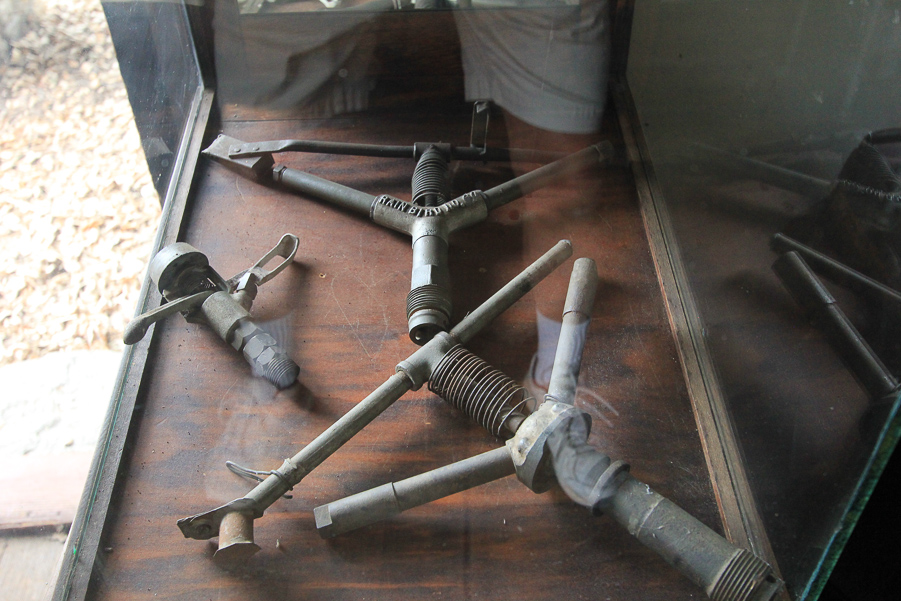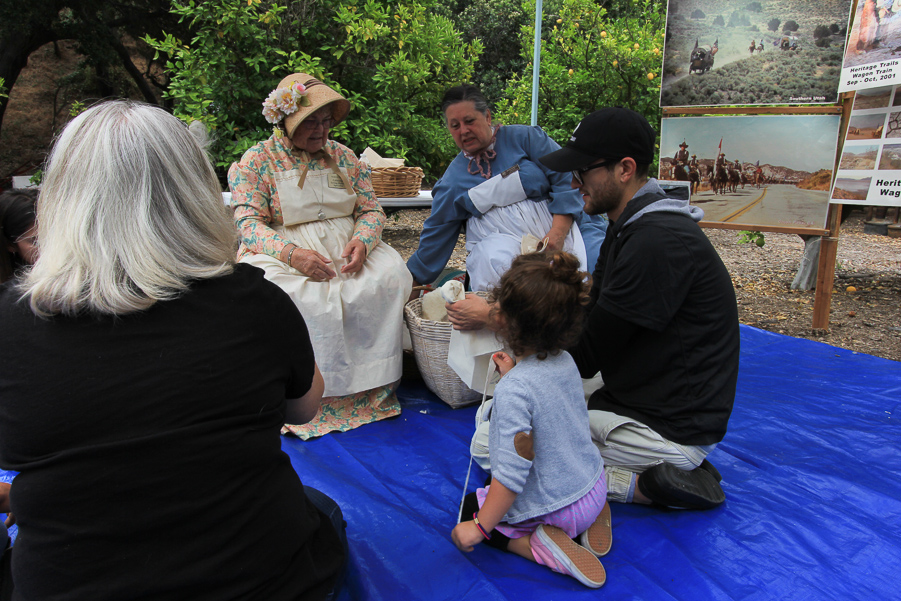 After the park we stopped for lunch at the Clubhouse 66 restaurant that was close by. It has a kind of pub atmosphere with a lot of sports memorabilia, and it's right on Historic Route 66. We ordered two entrees to share: their Clubhouse 66 fried shrimp with a Parmesan and Panko Crust and their Fish 'n Chips with a beer battered Petrale Sole and a lemon aioli sauce. The food was great!
Since we were in Glendora, we had to stop at the Donut Man before leaving. Strawberries are in season so we bought two strawberry donuts for dinner tonight.