August 5, 2018 - We didn't travel very far today for our adventure, since we went to the Historical Glass Museum located right here in Redlands. The museum is in a 1903 Victorian home that was built with wood from the historic J. D .B. Stillman Winery, which was located where the University of Redlands is today. Dark woodwork, high ceilings and tall, double-hung windows are special features of the house. The Museum holds displays of American Glassware dating from the early 19th century to contemporary times. Displays include, glass from Heisey, Cambridge, Fenton Art Glass Company, Fostoria, and Sandwich factories as well as those that produced depression-era glassware. Items on display include candlesticks, compotes, milk glass, stems, bowls, historical plates, salts, kerosene and whale oil lamps. The museum contains eight rooms filled with around 6,000 examples of glass from American manufactures of fine glassware and art glass.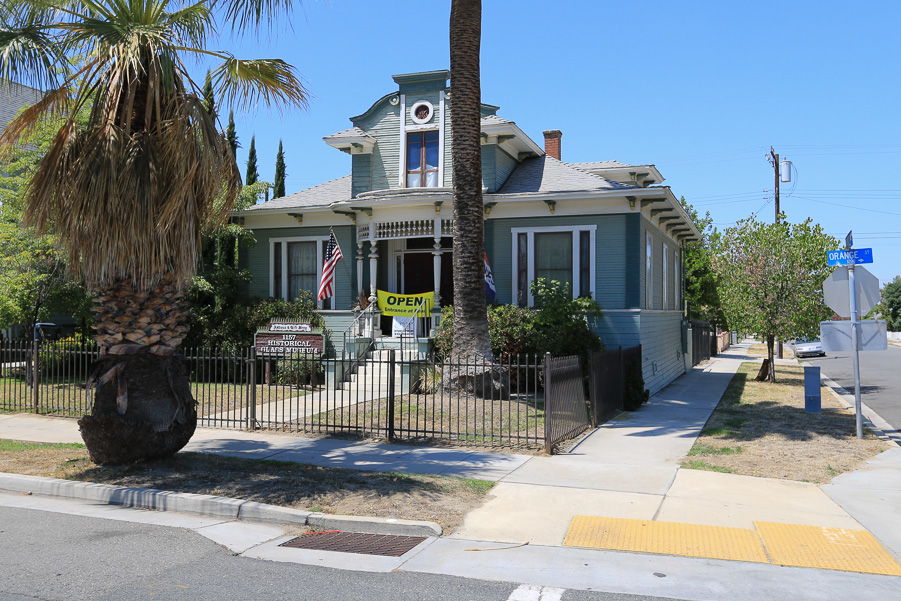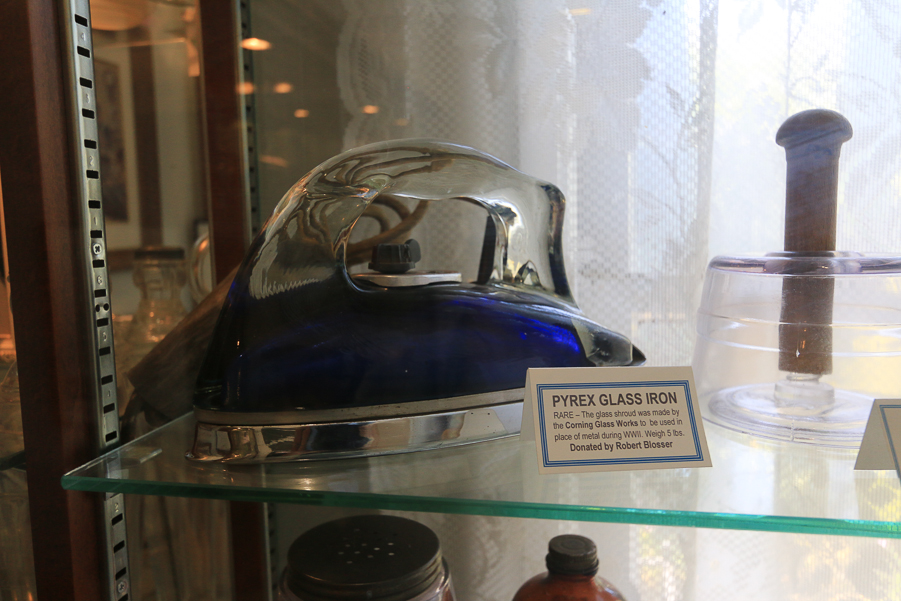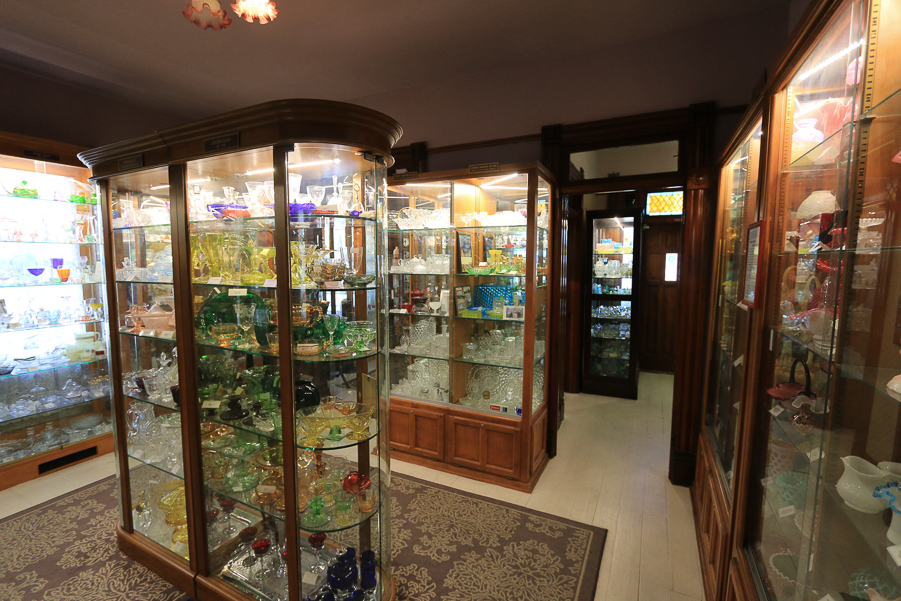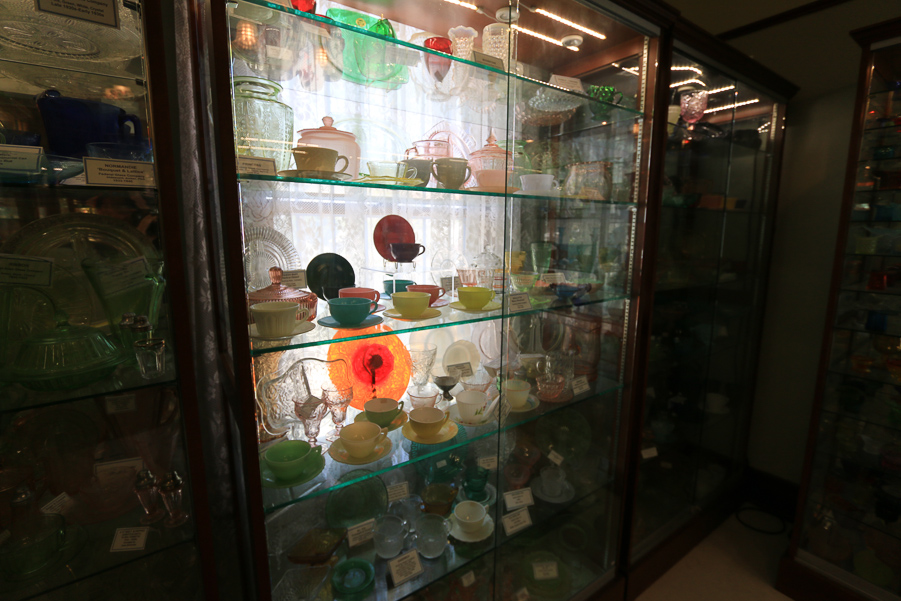 These are all salt cellars.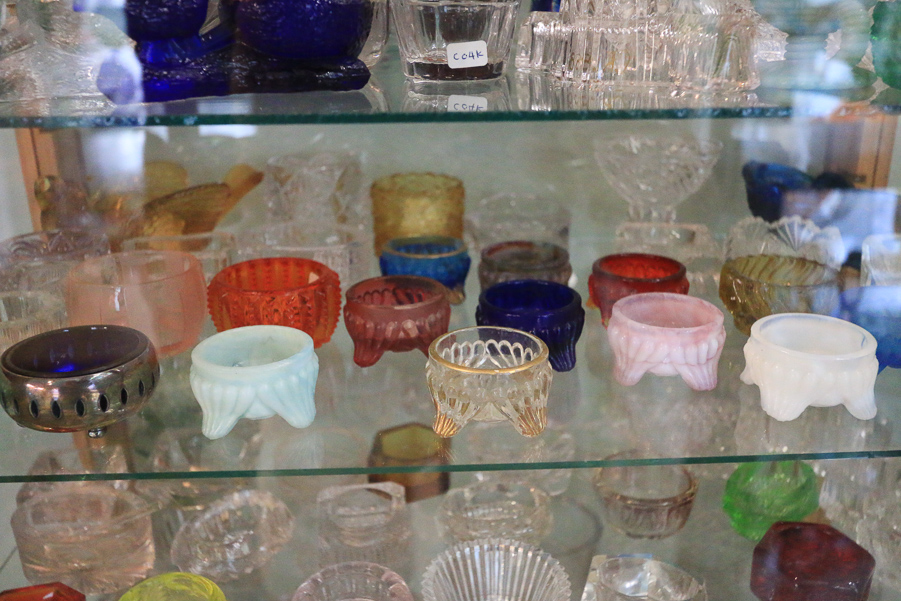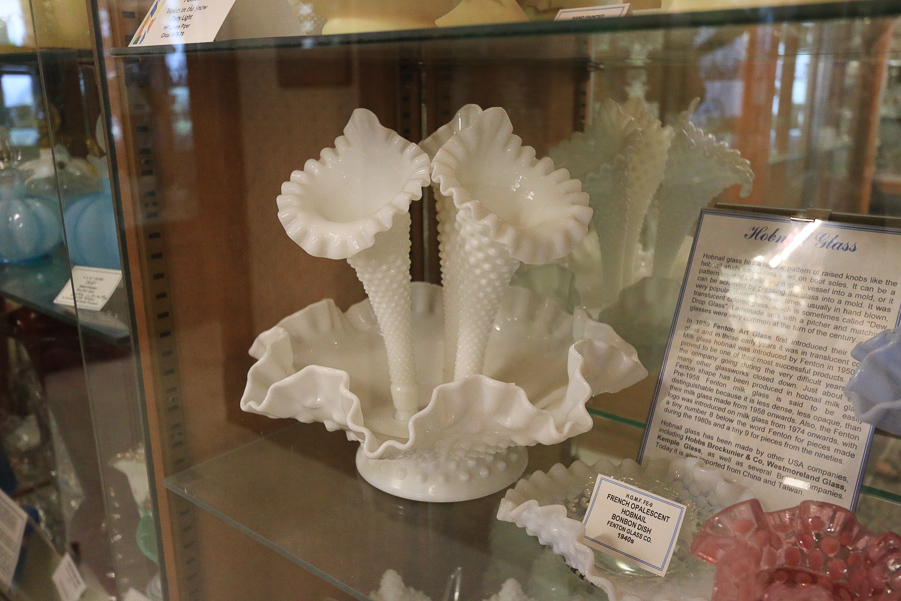 Two covered dishes, one turkey and one pineapple.
Some of the original woodwork in the house is unbelievable.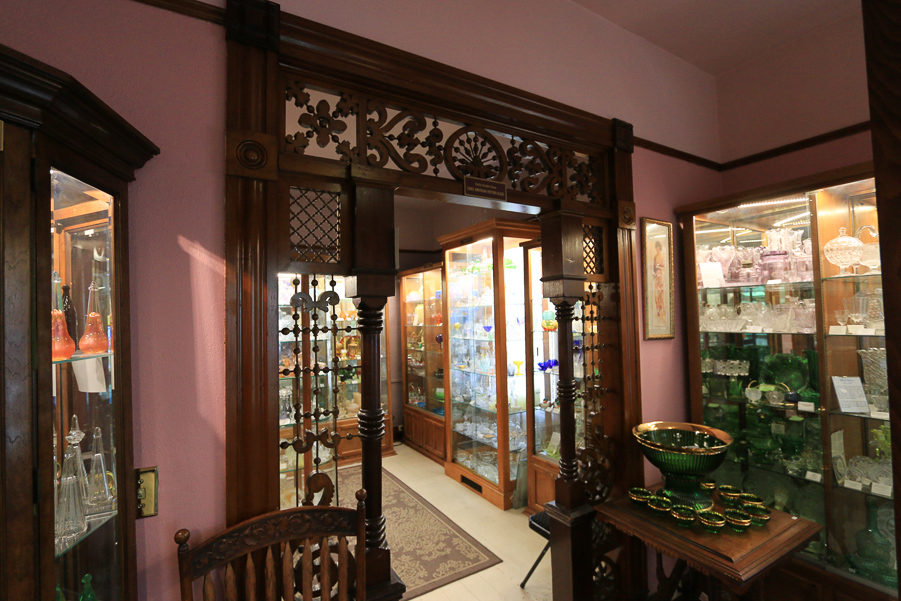 We had never seen these automobile bud vases before.
The case was full of them, all turned upside down for stability.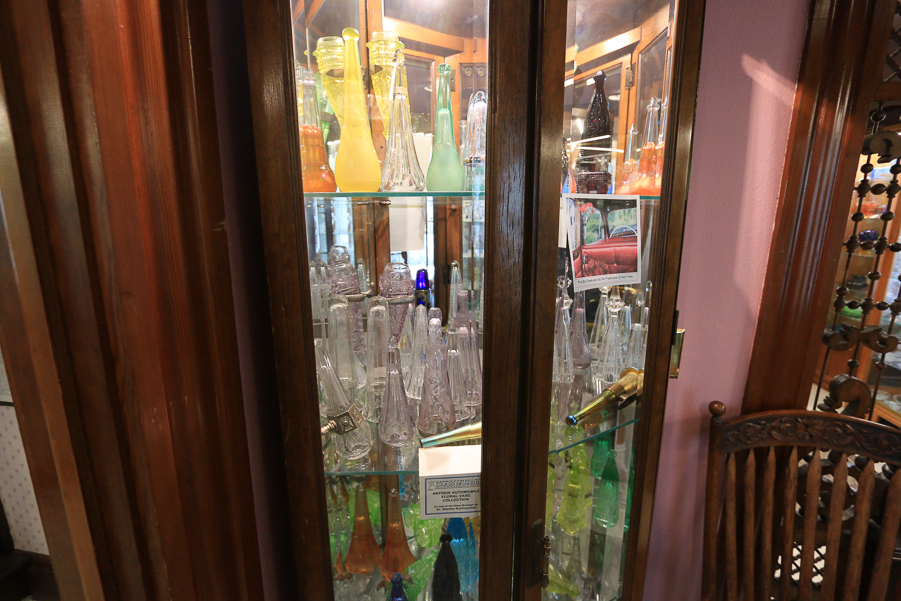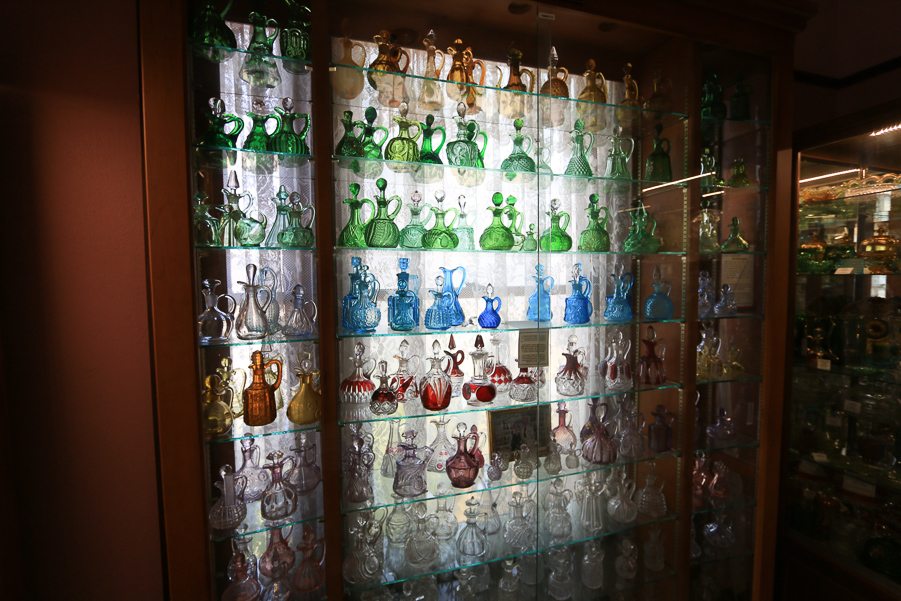 These 1830's candlesticks are the oldest in the museum. Our docent Bill had no idea how they were fabricated before electricity.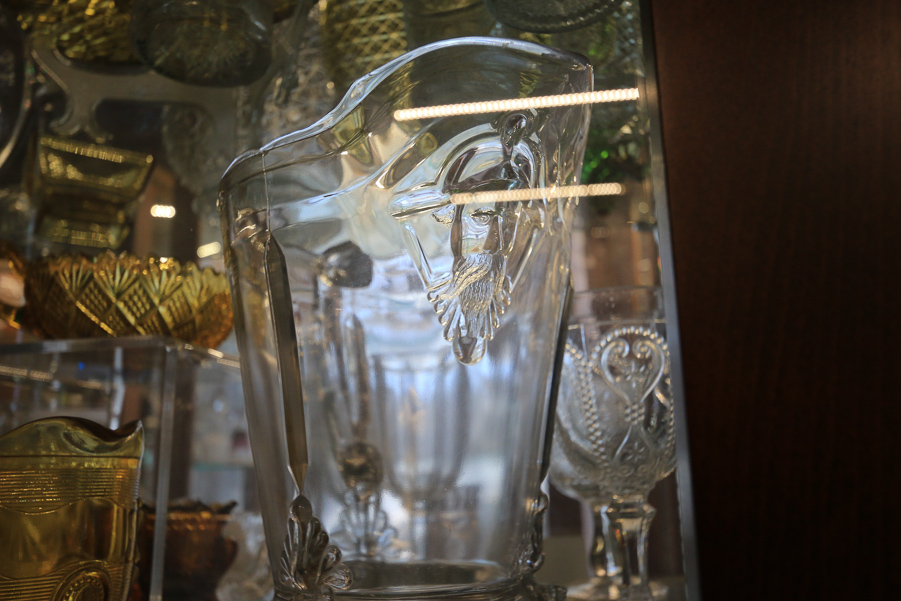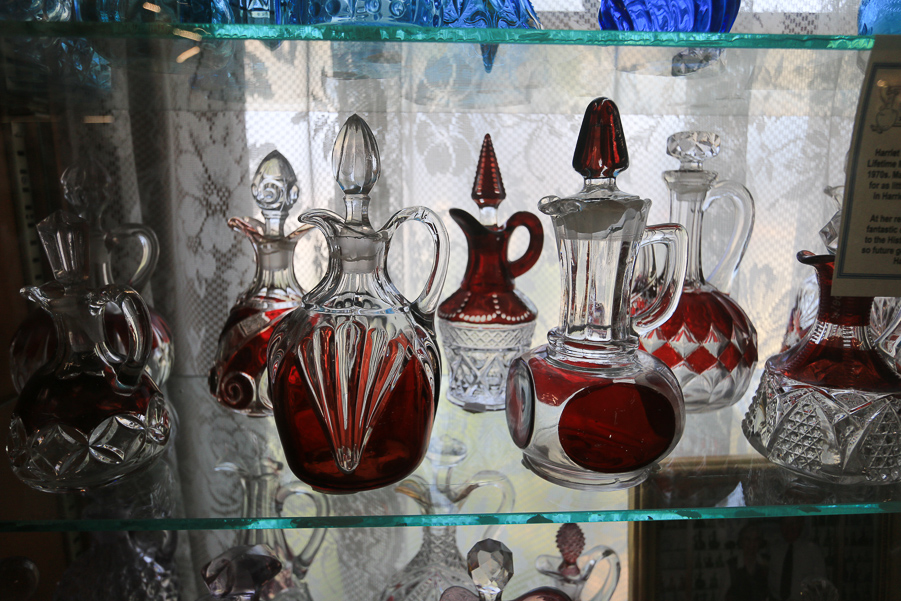 These are whale oil lamps.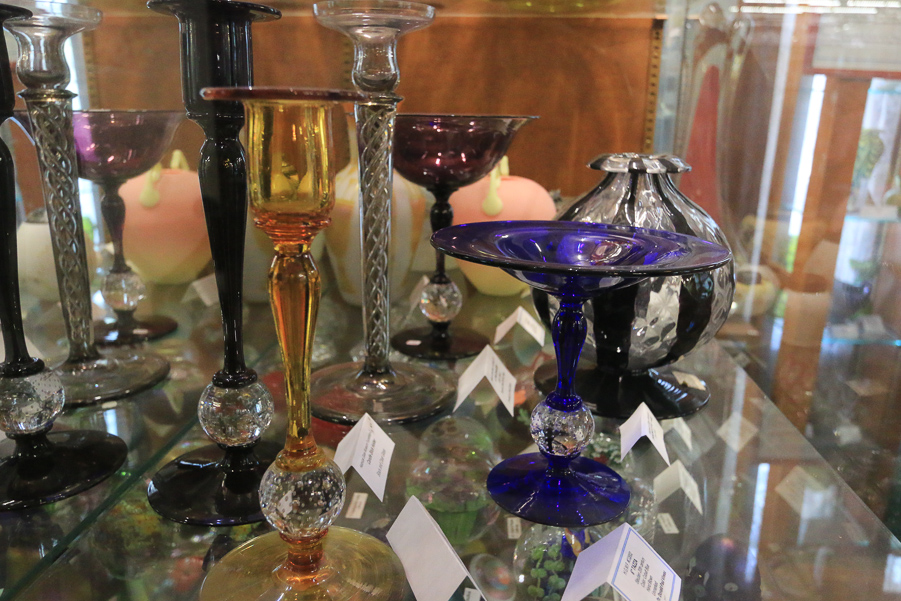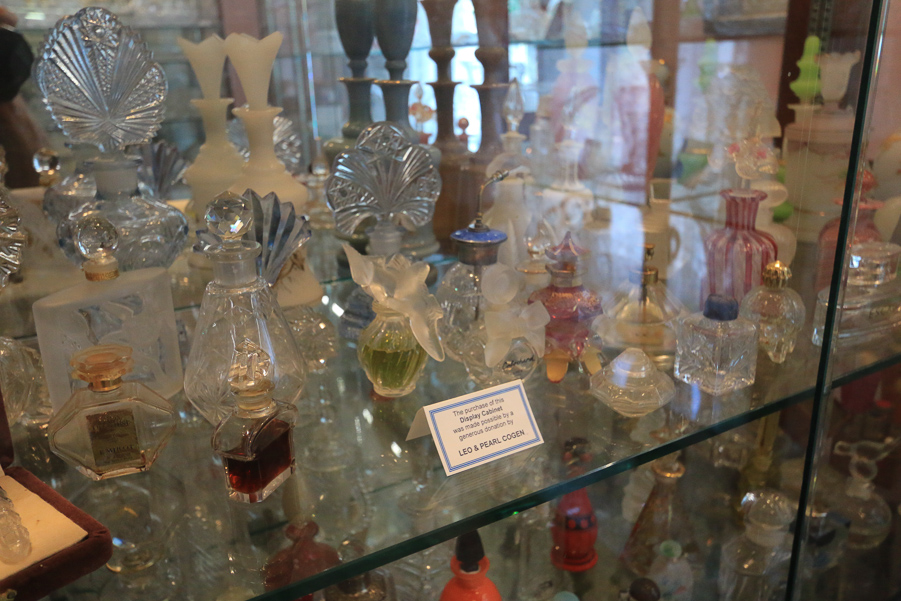 This array was manufactured by Steuben Glass.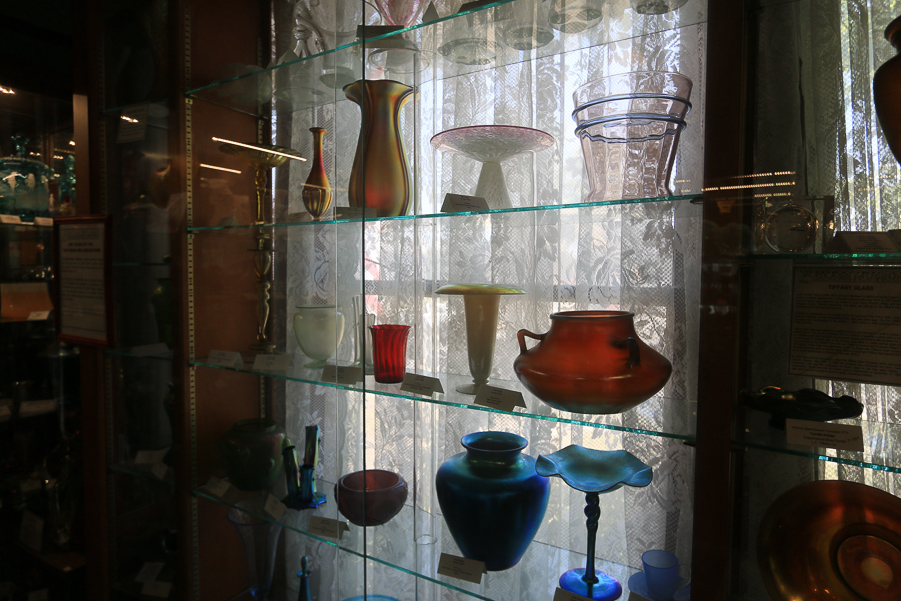 These two are examples of Tiffany glass.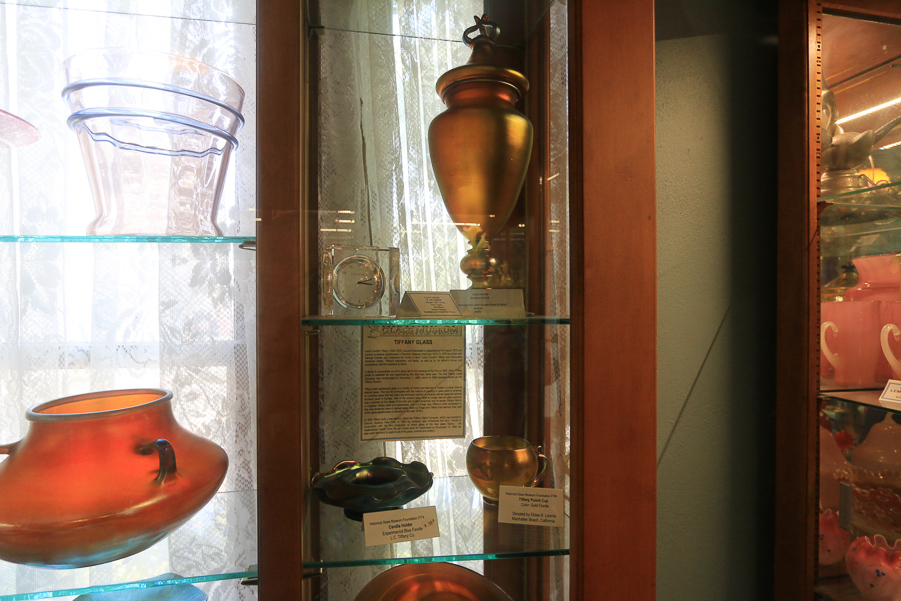 These are very early "hob nail" pieces.
These pieces were made with uranium and they glow under a black light.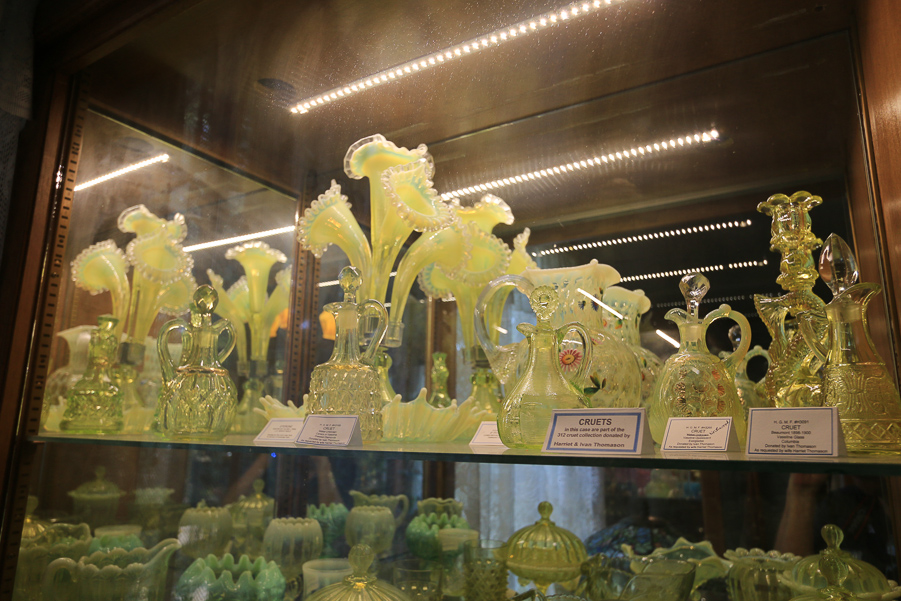 This is an example of mercury glass.
The museum is overwhelming and there's a lot to see in each room. We had been here when we first moved to Redlands during our house hunting days and didn't give it the proper time then, but we're glad that we came back to really enjoy it.
Since the Museum didn't open until noon, we had lunch first at La Concha Coastal Mexican Grill. It's so close that we usually walk to it, but with 100° temperatures, we drove today.
Judy had their "Enchiladas Rancheras," one cheese enchilada and the other seasoned shredded beef rolled in a corn tortilla served with ranchera sauce, topped with sour cream and guacamole.
I always get the same dish here, "Camarones Envueltos," because it's so good. It's jumbo shrimp, wrapped in bacon, with a spicy dipping sauce.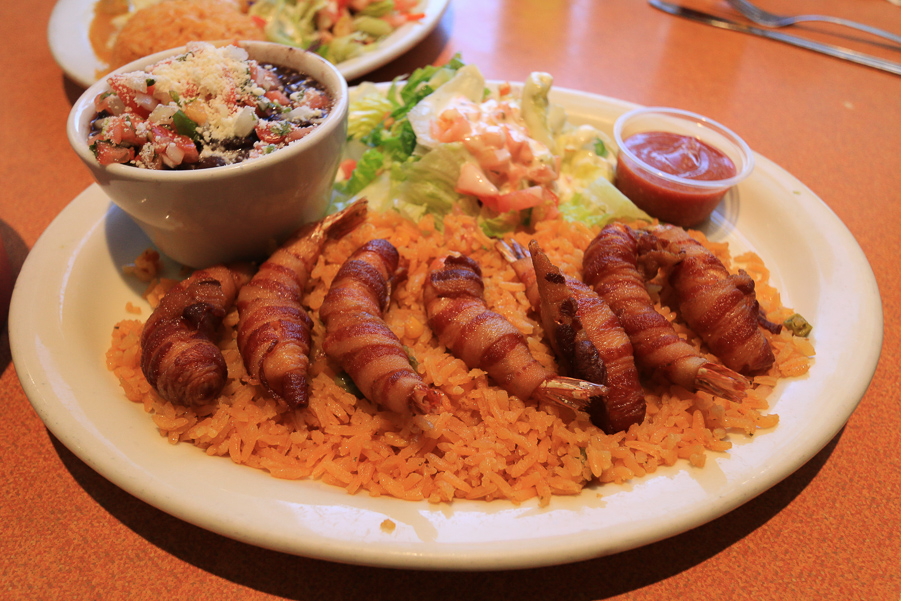 What's not to like?