May 14, 2016 - Today's adventure was different from most since Judy wasn't with me. She's up in Nevada City spending a few days with Beverly. However, there's a "Wild West Festival and Western Art Show" going on this weekend in Banning, so I took a solo trip to the Gilman Historic Ranch and Wagon Museum. Originally nhabited by the Cahuilla Indians, the Spanish government later made the ranch a part of the San Gorgonio Rancho, the farthest outlying cattle ranch of Mission San Gabriel. Although the Gilman Ranch was a successful ranching and agricultural enterprise, it is best known in connection with the last great western manhunt of Willie Boy, a Paiute Indian who wished to marry a young woman named Carlotta against her fatherís wishes. She and her family were camped at the Gilman Ranch working on the fruit harvest when Willie Boy killed her father and escaped with her. Though several versions of this story exist, one interpretation was captured in the film Tell Them Willie Boy Is Here which starred Robert Redford, Katherine Ross and Robert Blake and was filmed in part at the Gilman Ranch.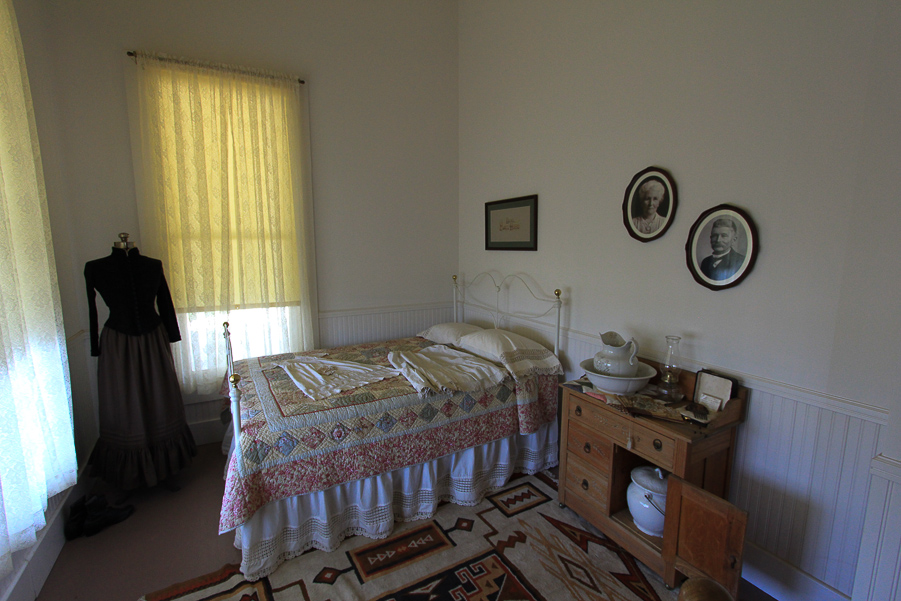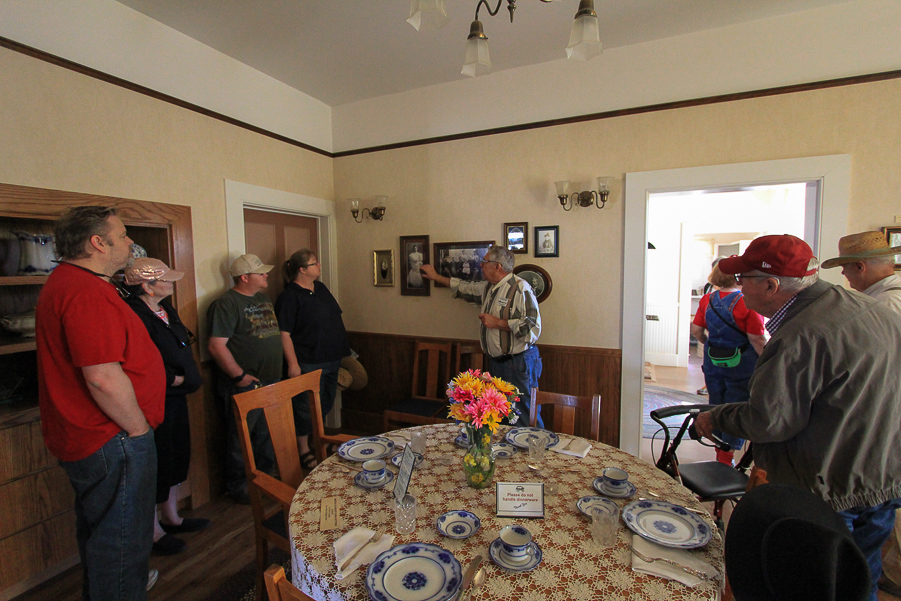 Tours of the ranch house were ongoing and well attended. I learned that the original ranch house was adobe but the Gilmans added the two story Eastlake style addition in 1879, which was lost in a fire in 1977 and was later rebuilt. Most of the furnishings and photographs came from the Gilman family. I liked the view from the front porch overlooking the valley with the San Jacinto mountains in the distance.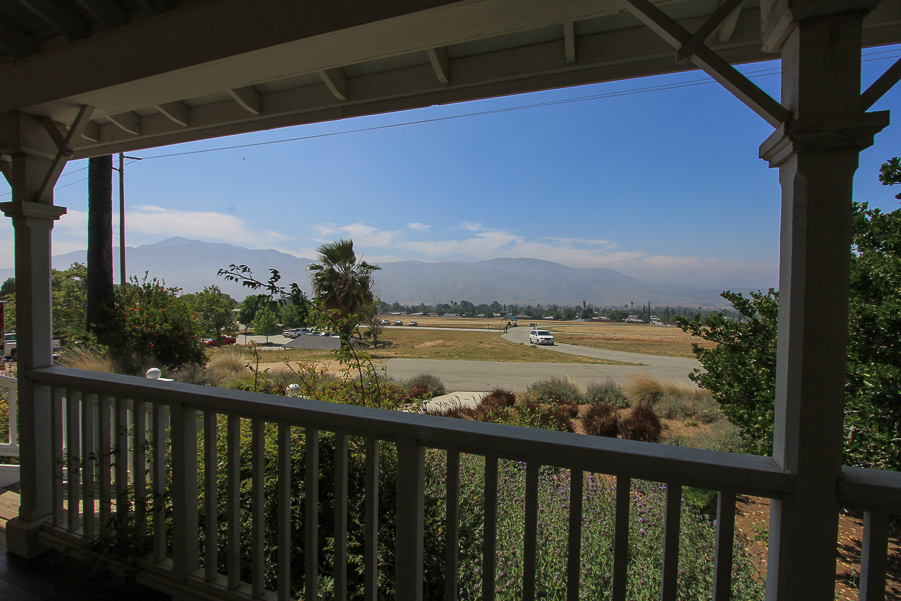 The grounds are very picturesque and a lot of activities have been scheduled over the weekend.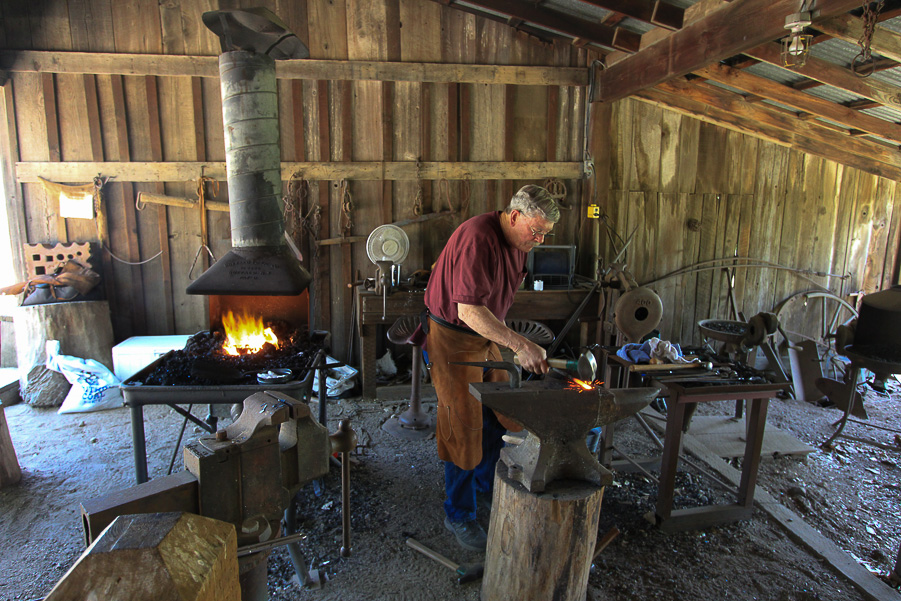 The Western Art Show was held in the Wagon Museum. There were a lot of wagons and many works by contemporary artists.
In addition to the tours there was also some live entertainment. I saw a performance of the Border Renegades, an 1880's Old West reenactors group. Both the actors and the audience enjoyed the show, especially the kids.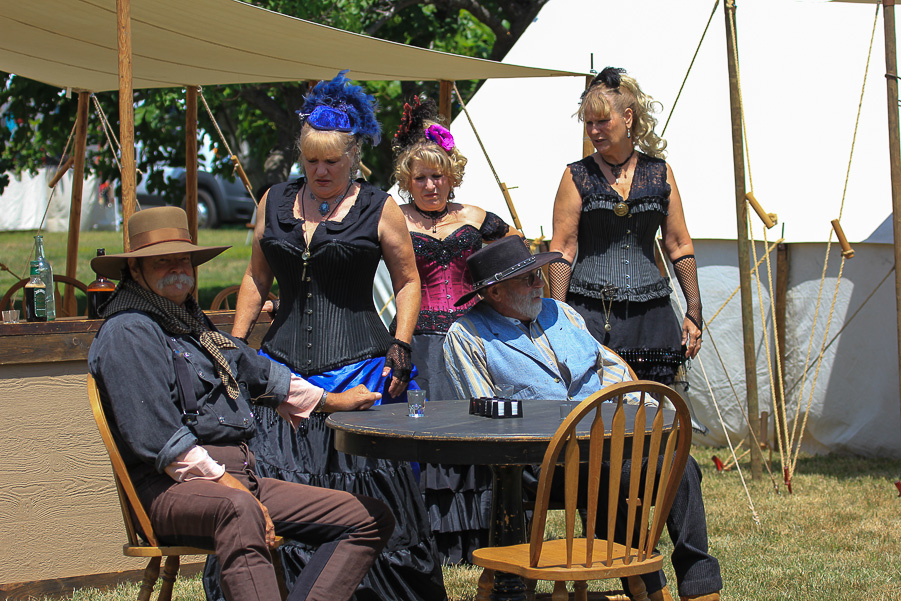 The finale of their show was the legendary Western shoot out.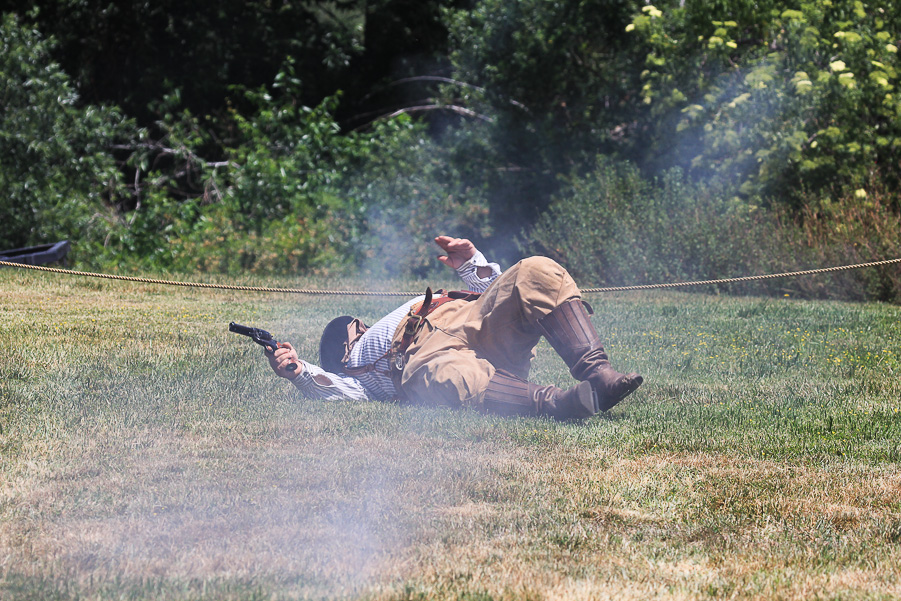 In this version, both the sheriff and the bad guy died. But, not to worry, their next performance was scheduled to begin in another two hours.