July 24, 2018 - Today we were in Arcadia, CA to visit the Gilb Museum of Arcadia Heritage. Arcadia is home to Lucky Baldwin's Queen Anne Cottage, the Santa Anita Park racetrack and the Los Angeles County Arboretum and Botanic Garden, just to name a few. In 1942, during World War II, the Santa Anita Park racetrack became the site of the Santa Anita Assembly Center for Japanese American U.S. citizens. There's a lot of history here and we were anxious to learn more.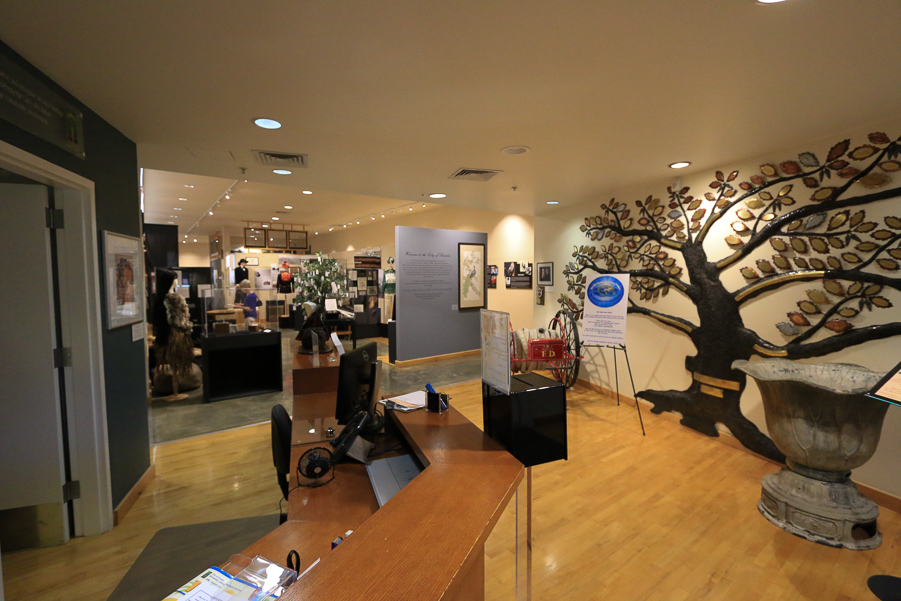 This is Elias Jackson "Lucky" Baldwin, founder of the town of Arcadia.
He loved horses and founded the Santa Anita Racetrack. These are his jockeys' colors.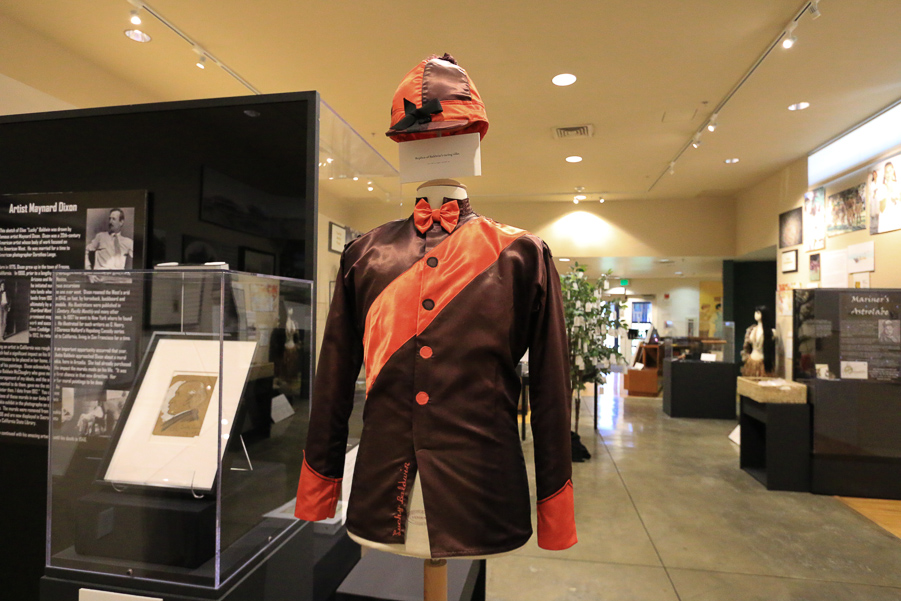 There's a picture of his honeymoon cottage, which we have previously toured.
There's a section of the museum dedicated to some of the movies made here.
Jeff Bridges outfit from the movie Seabiscuit.
Johnny Depp's moccasins from The Lone Ranger.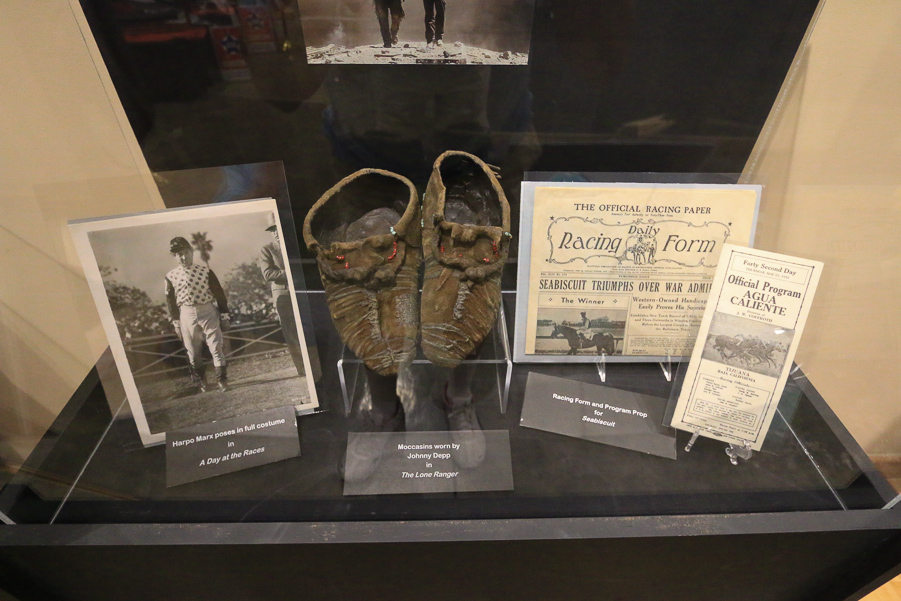 Lucky's daughter, Anita, built a 35 room mansion in town called Anoakia, which was unfortunately torn down in 2000. The Native American print is a portion of the wallpaper used at Anoakia.
The dress has the same peacock shaped design in lace and pearls and it also has the large tassel at the bottom of her dress, just like the photograph.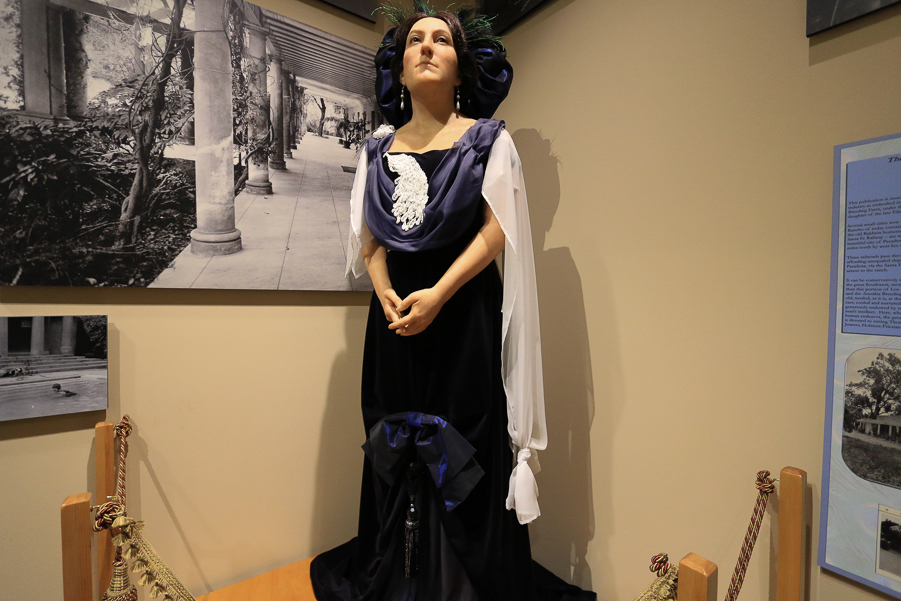 The "Walk of Fame" honors Arcadian celebrities.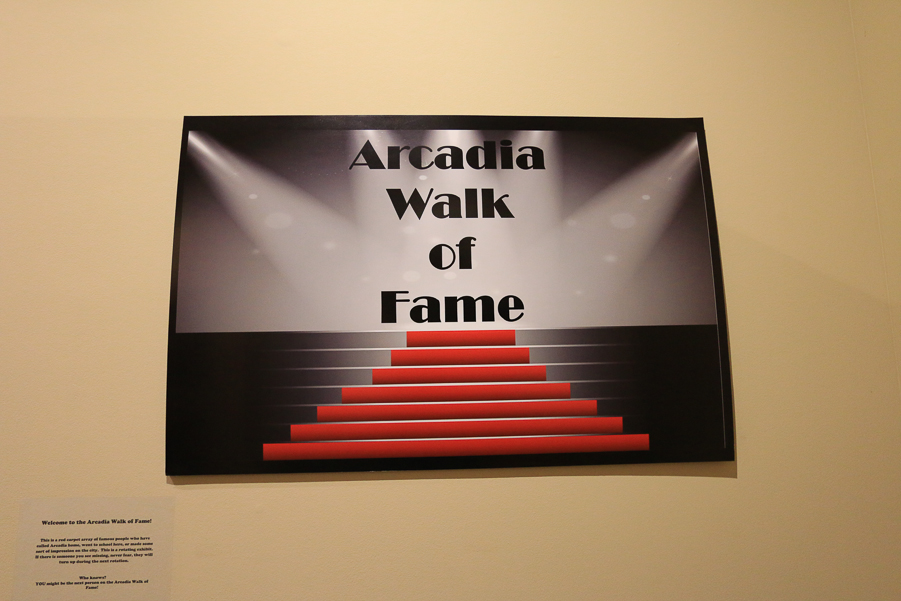 George Takei and his family were just some of the Japanese Americans sequestered at the Santa Anita Assembly Center.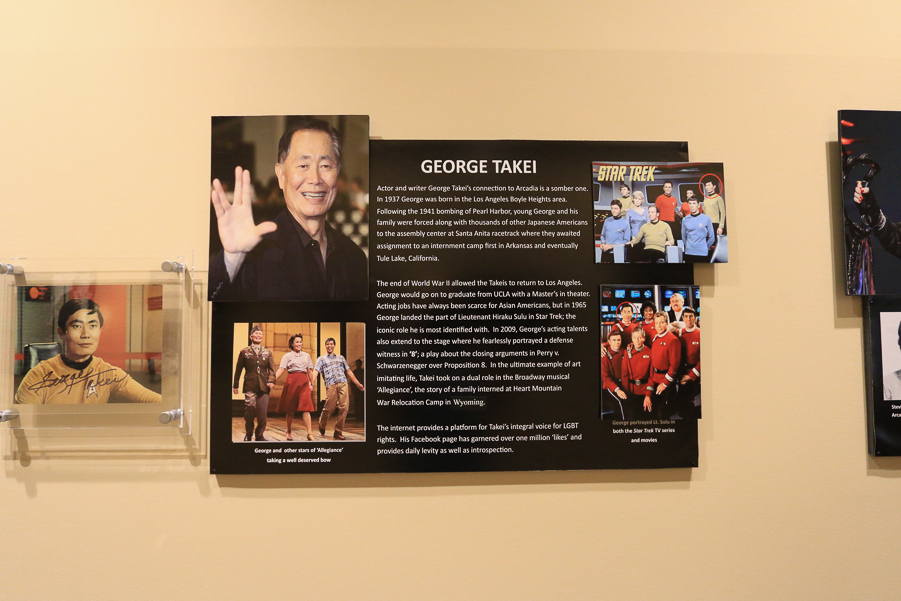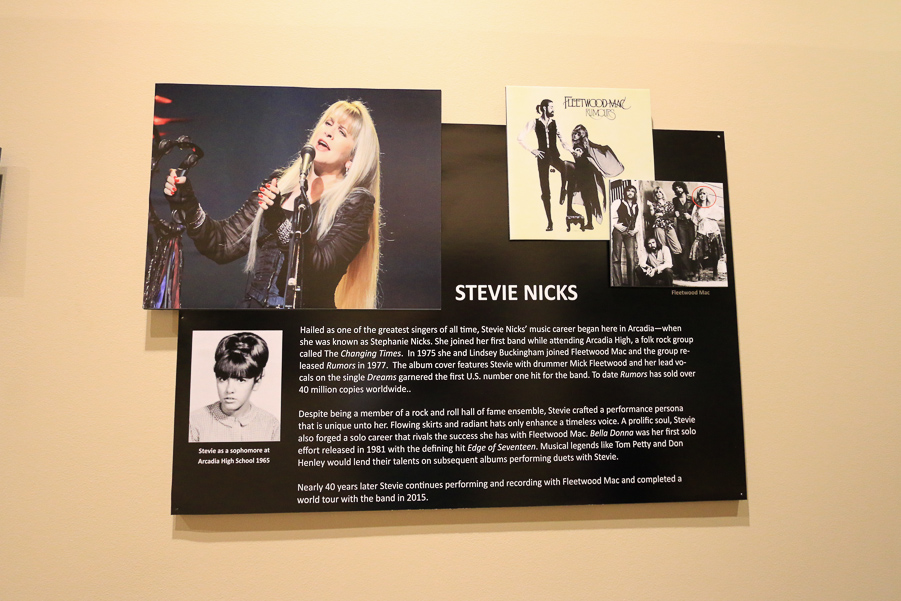 The hose cart came from Anoakia, Anita's home.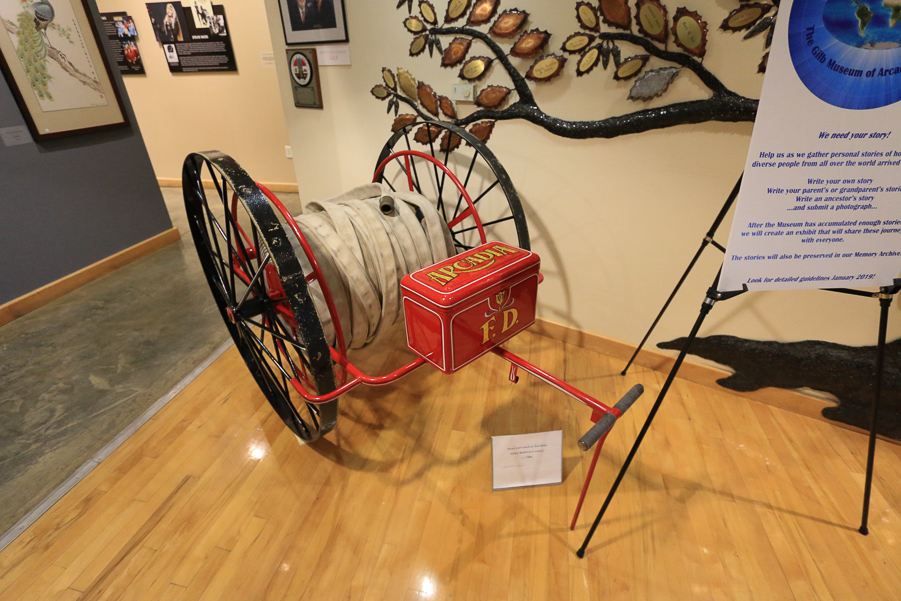 There's a large section devoted to the Santa Anita Racetrack and the Assembly Center during WWII.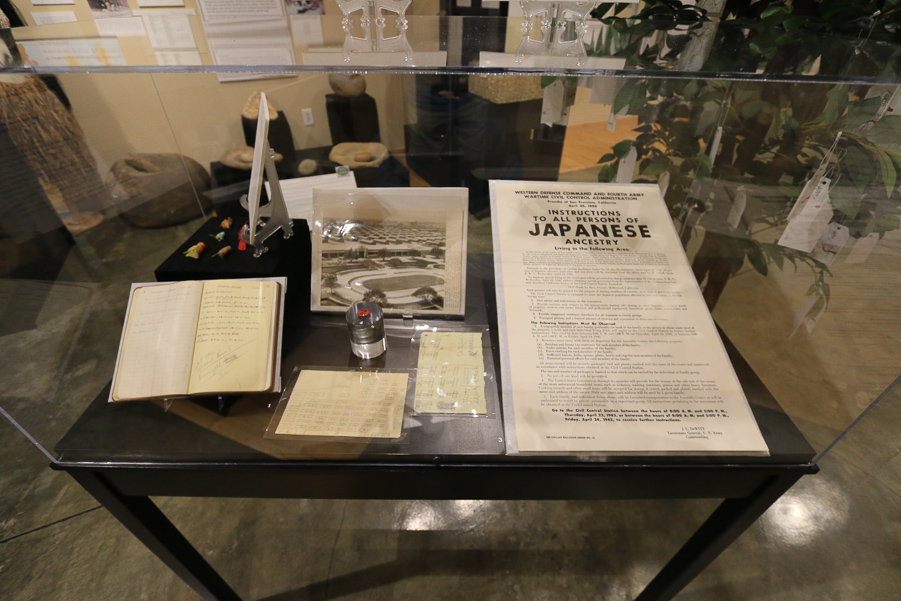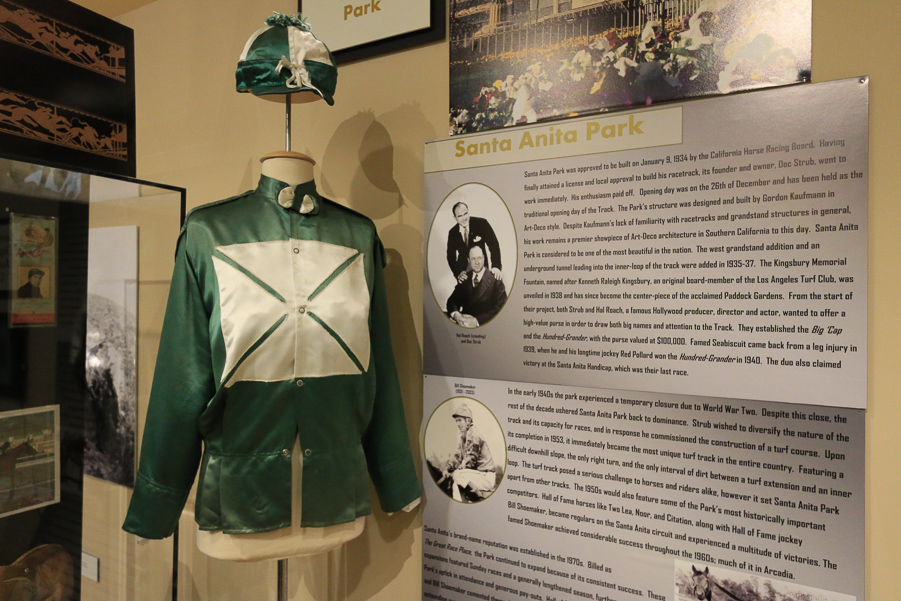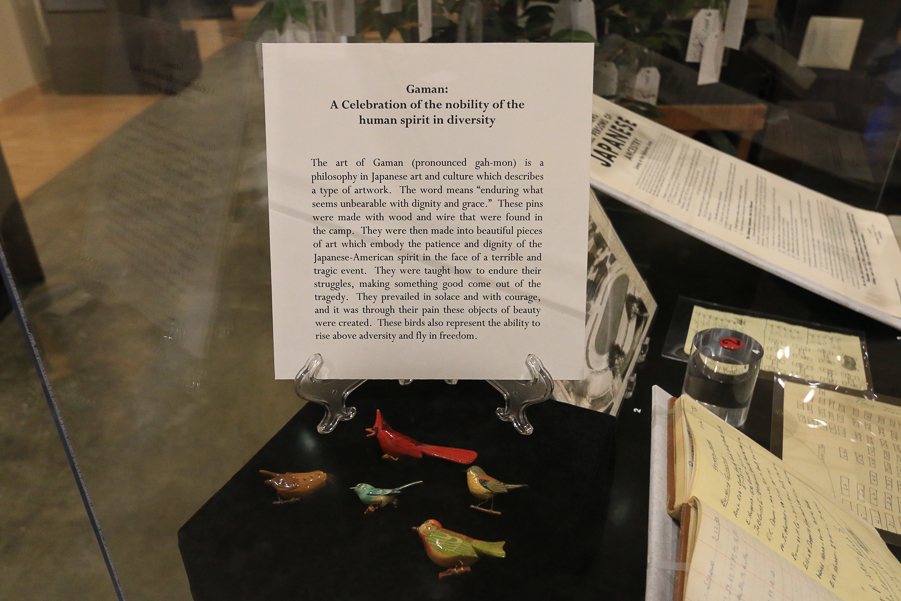 There was even a military "Balloon School" here during WWI.
For lunch, we had to try Din Tai Fung, also located in Arcadia. Originally founded as a cooking oil retail business in 1958, Din Tai Fung was reborn as a steamed dumpling and noodle restaurant in 1972. Today, Din Tai Fung has branches in Japan, the United States, South Korea, Singapore, China, Hong Kong, Indonesia, Malaysia, Australia, and Thailand. Din Tai Fung gives people throughout the world the opportunity to experience a classic "taste of Taiwan."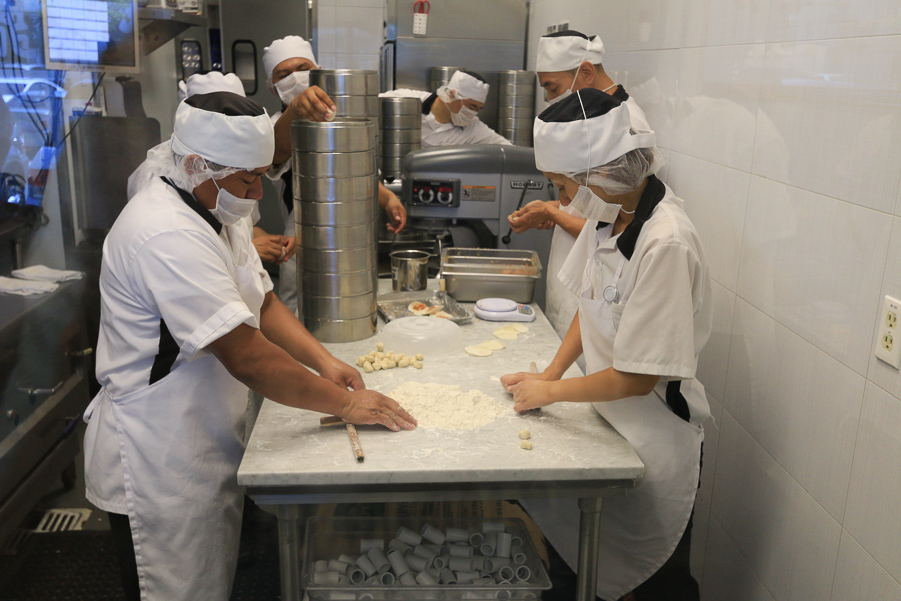 This is a "Pork Xiao Long Bao," a delicious pork dumpling.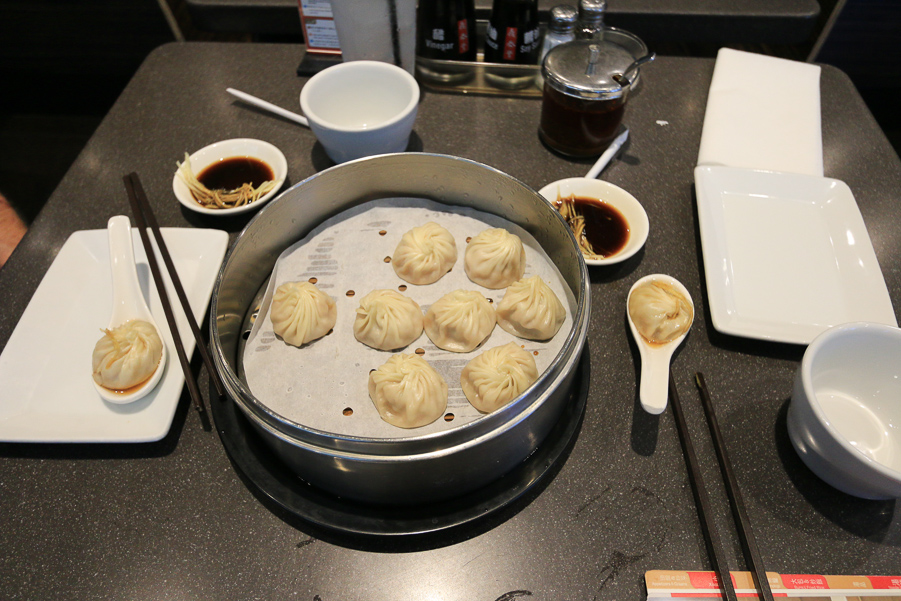 These are "Taiwanese Noodles with Sesame Sauce."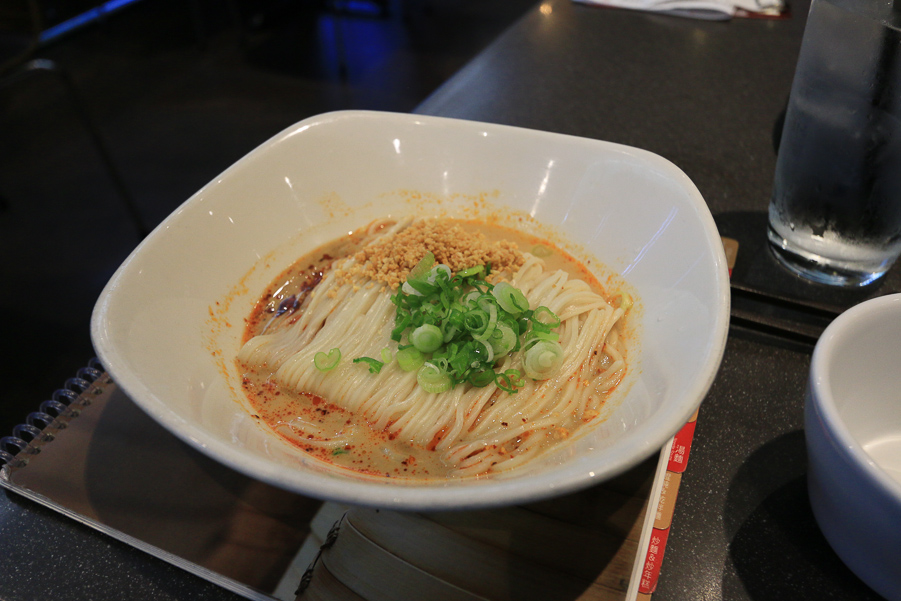 Our dessert was "Chocolate and Mochi Xiao Long Bao," a steamed dumpling filled with melted chocolate.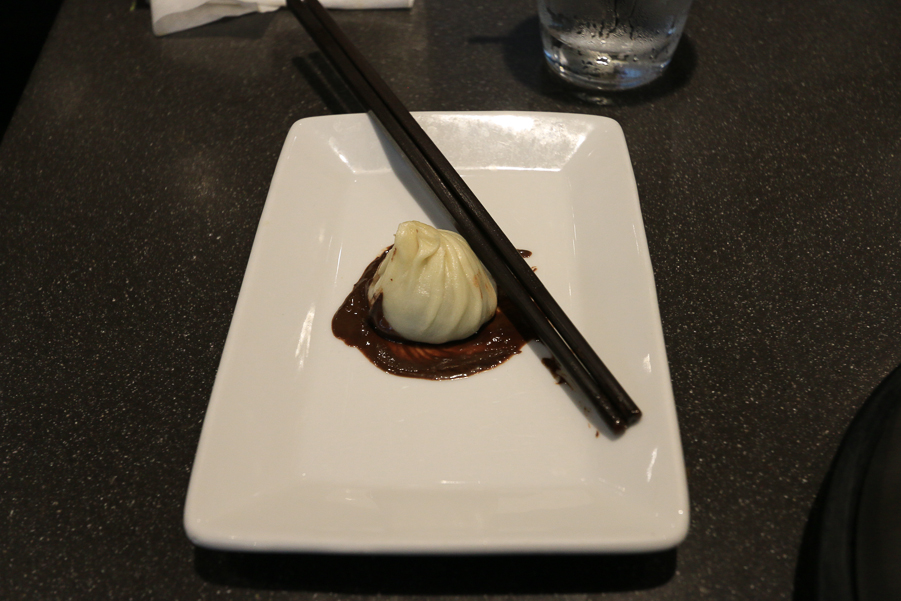 The food was fantastic and the museum was fun. Another great day!