September 21, 2019 - Saturday - Today we were in Fullerton, CA to visit the Fullerton Train Museum. The museum is operated by the Southern California Railway Plaza Association and it features guided tours of its railcar collection, including cabooses that served the region in the early to mid-20th century. The museum sits on two sets of rail tracks right next to the Fullerton Depot.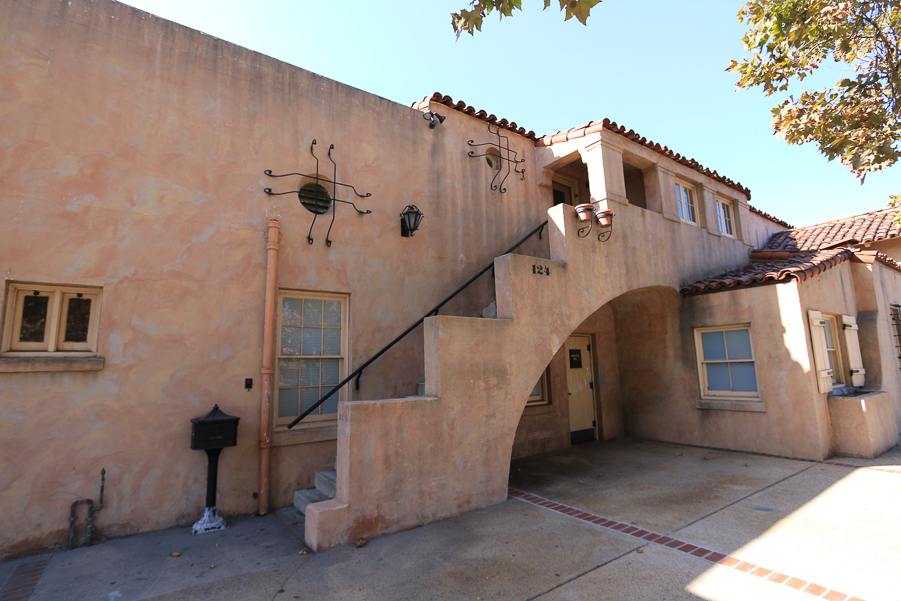 There are five railcars arranged on the tracks so when you visit the museum, you walk down through three cars, get out, and walk back through two more.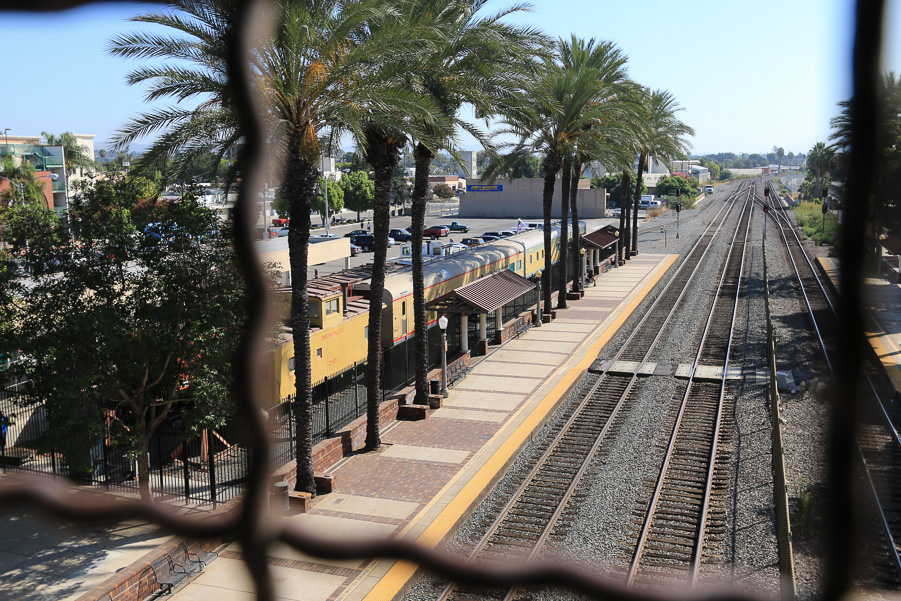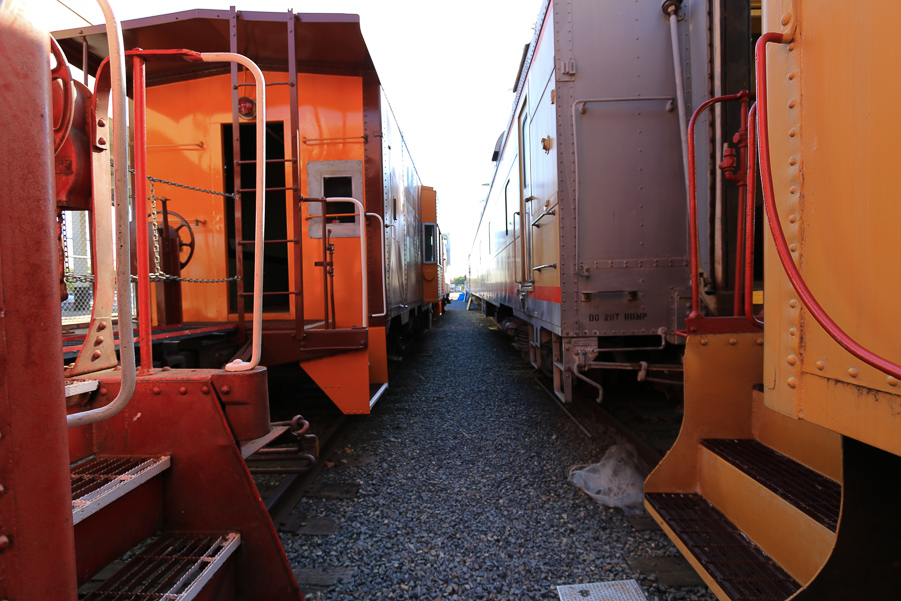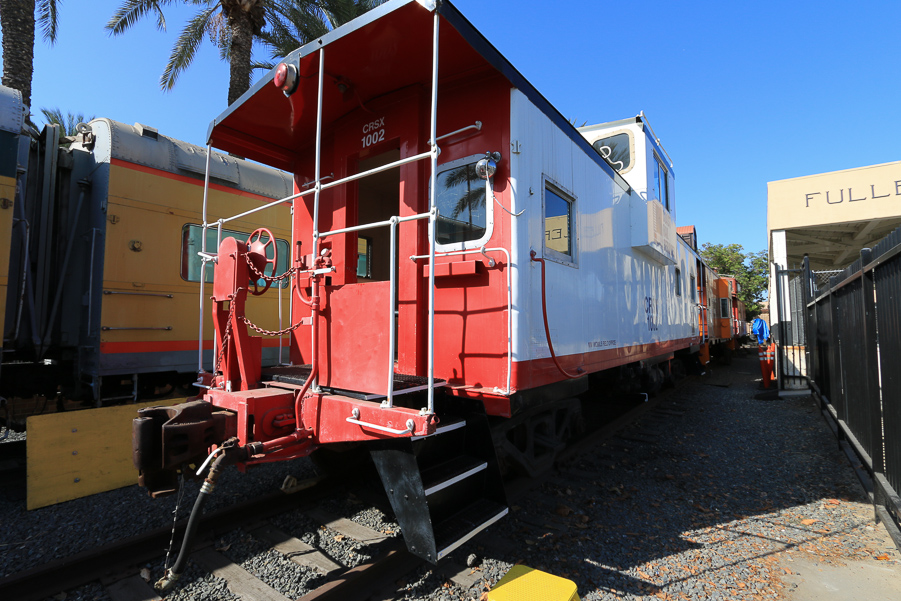 This is a 1949 Union Pacific Dormitory-Lounge car.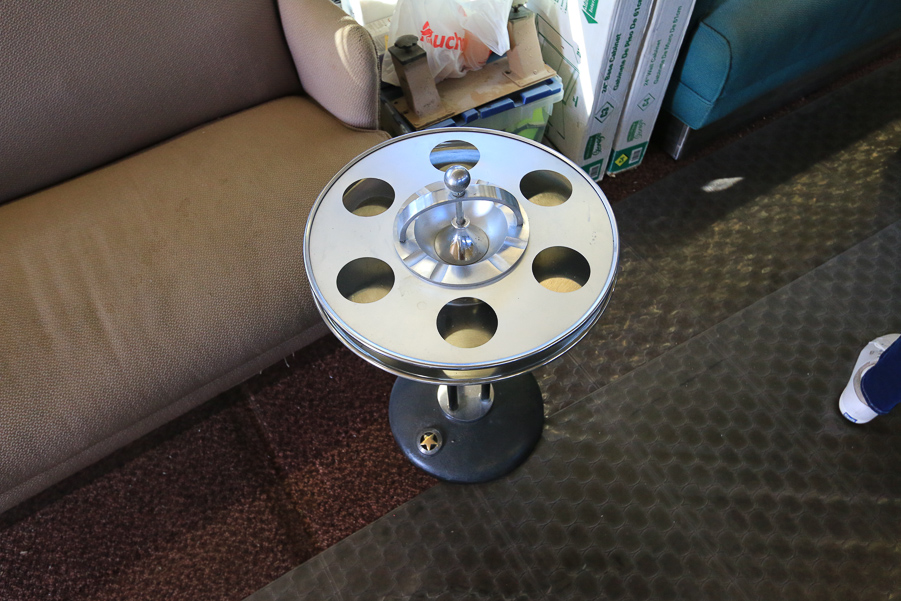 This is a 1949 Union Pacific Lunch Counter-Diner-Lounge car.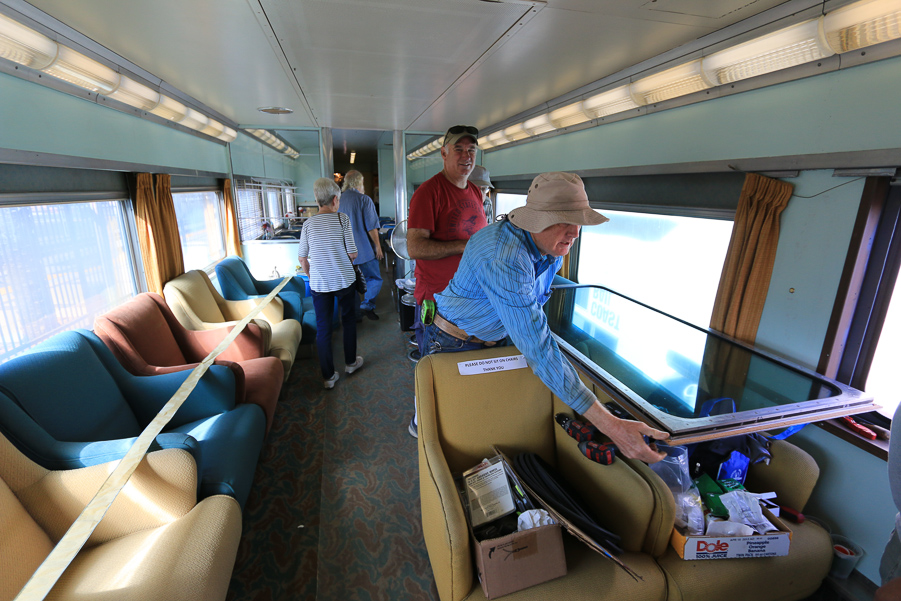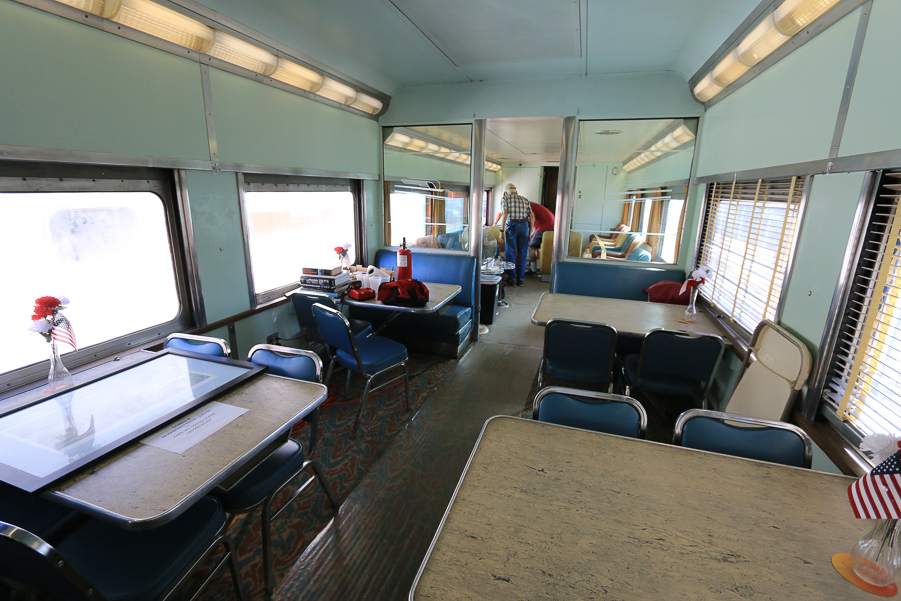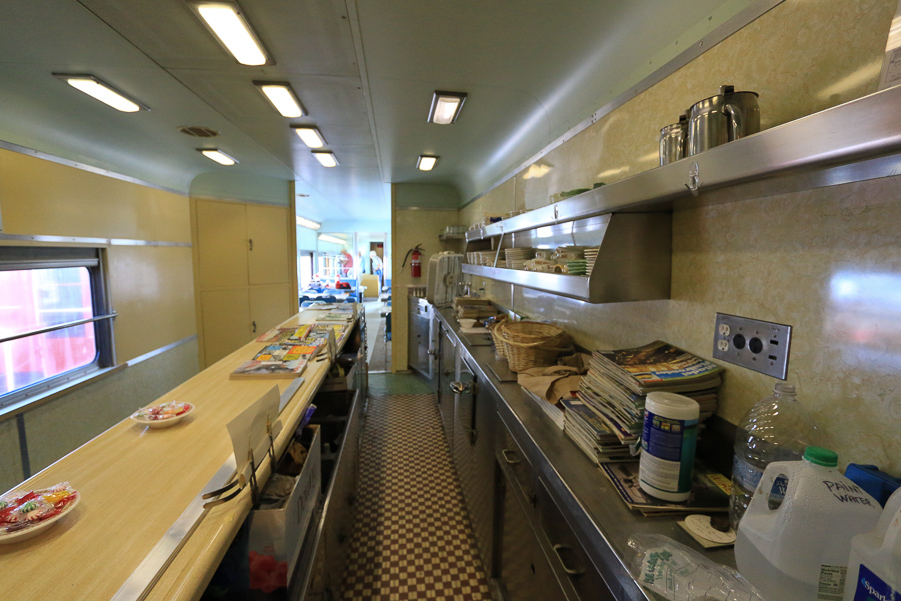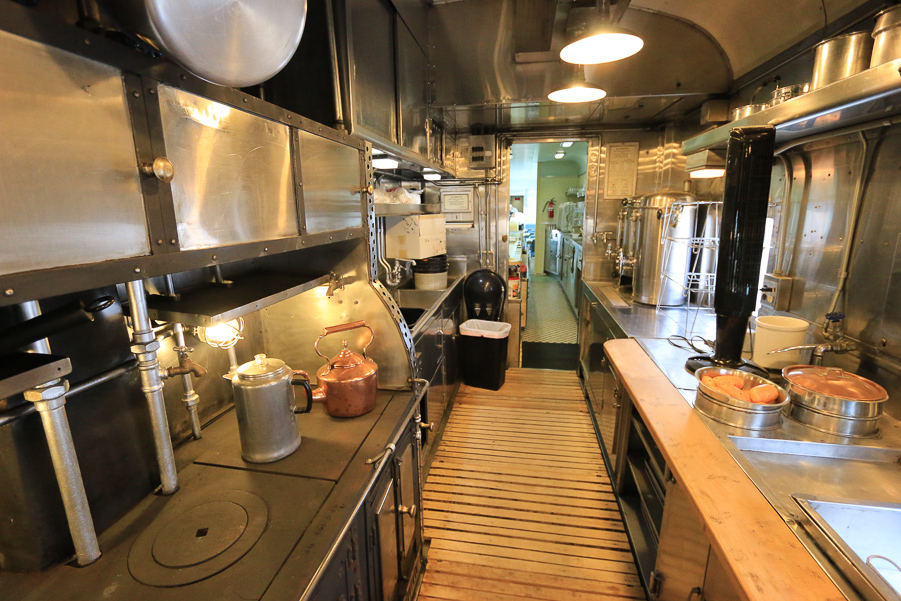 This is a 1929 Santa Fe Cupola Caboose. The watchman could look in the direction of travel from either side.
This caboose was built in 1980 and it is naturally much more modern.
We've been to a few train museums but this one is great since you can walk through and see the interiors. Our tour guide Dave was very informative. While typical modern freight trains run about 1.25 miles in length, and some go to over 3 miles, no matter what the length, there are now only two persons in the front locomotive that run the entire operation. That's it, only two persons controlling their engines and all of those locomotives remotely.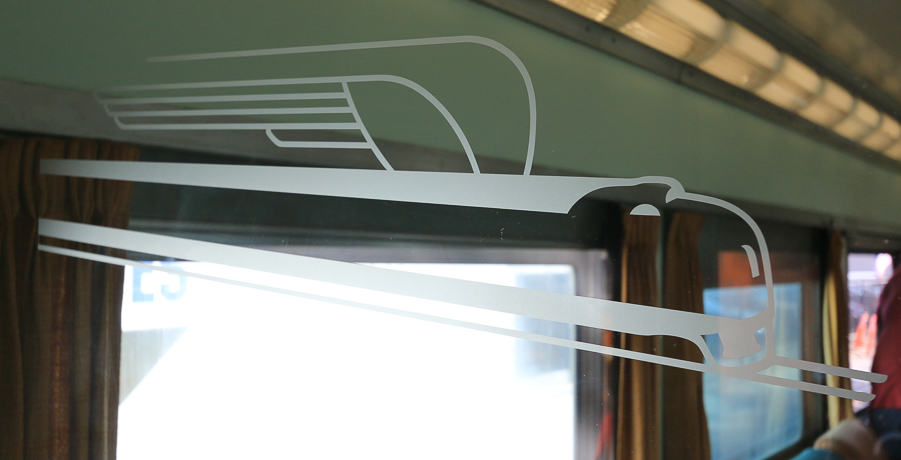 Just up the street from the museum is a well-known Mexican restaurant called Tazón.
We both ordered tazones, which generally means bowls in Spanish. My choice was their "Chicken Tinga," which is shredded chicken cooked with sautéed onions in a spicy tomato chipotle broth, garnished with cotija cheese, lettuce and micro cilantro.
Judy had their "Mole Verde," which is grilled chicken breast smothered in a tomatillo, Serrano pepper and fresh herb sauce, thickened with roasted peanuts, sesame and pumpkin seeds.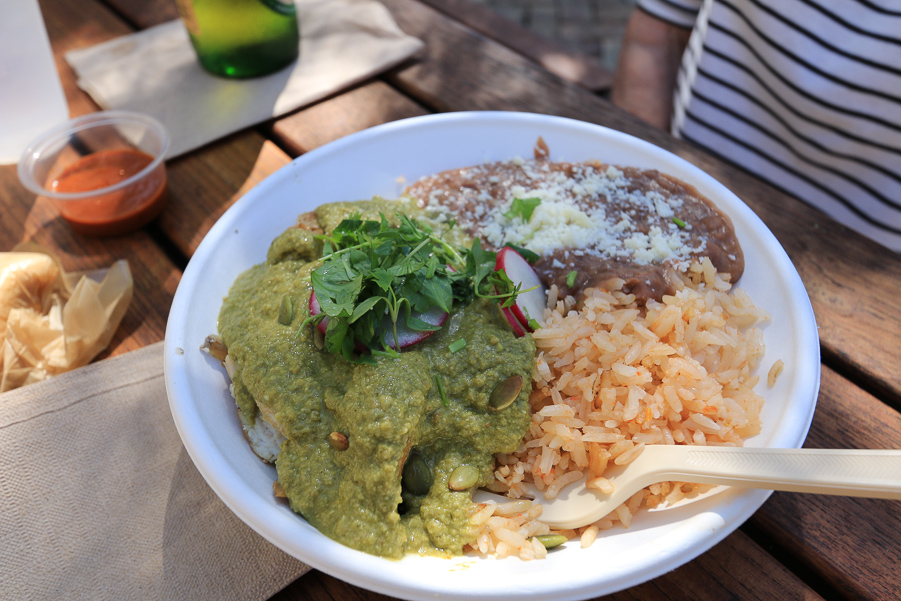 The food was great and the railcars were fascinating, so, it was a good day.