September 16, 2023 - Saturday - Today we were back in Mentone, CA to see the barn sale at My French Farm, an actual working farm. The French Farm was created in direct response to the destruction of the home that the owners lost in an arson-caused wildfire that swept through the Southern California foothills in the summer of 2006. The location of this home is completely incongruous with its surroundings. After leaving a paved road, the final approach is via a half mile dirt road.
Then the road is paved as we near the house.
We both thought "what is this doing in Mentone?"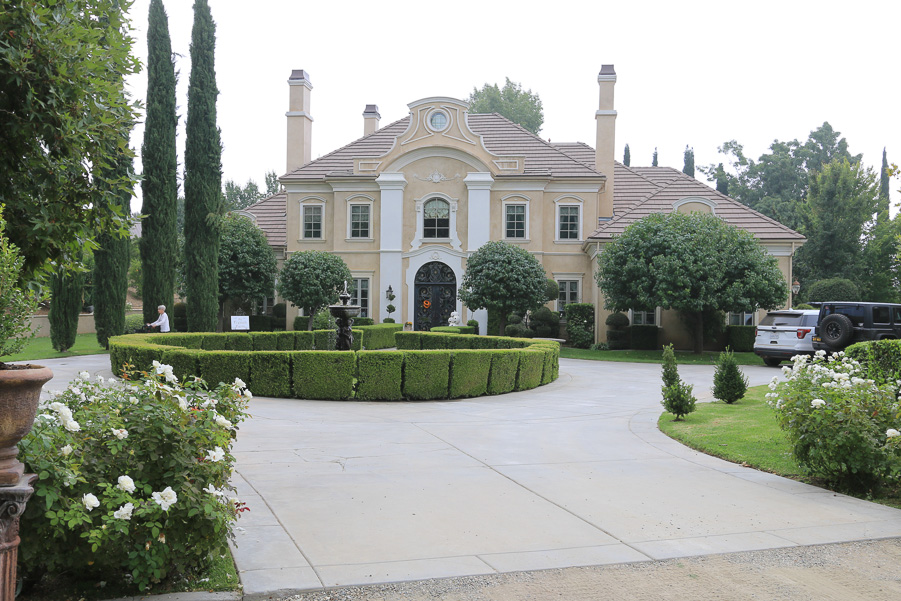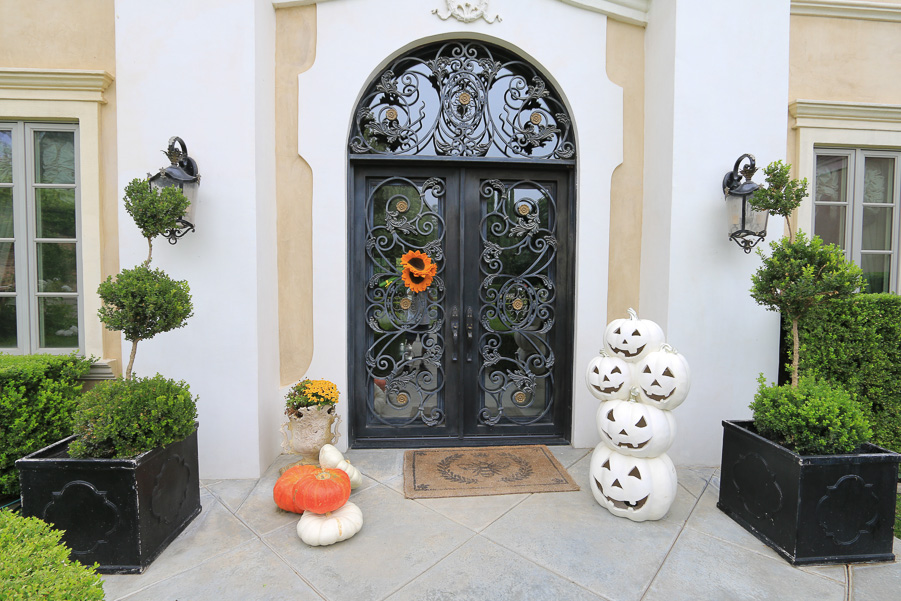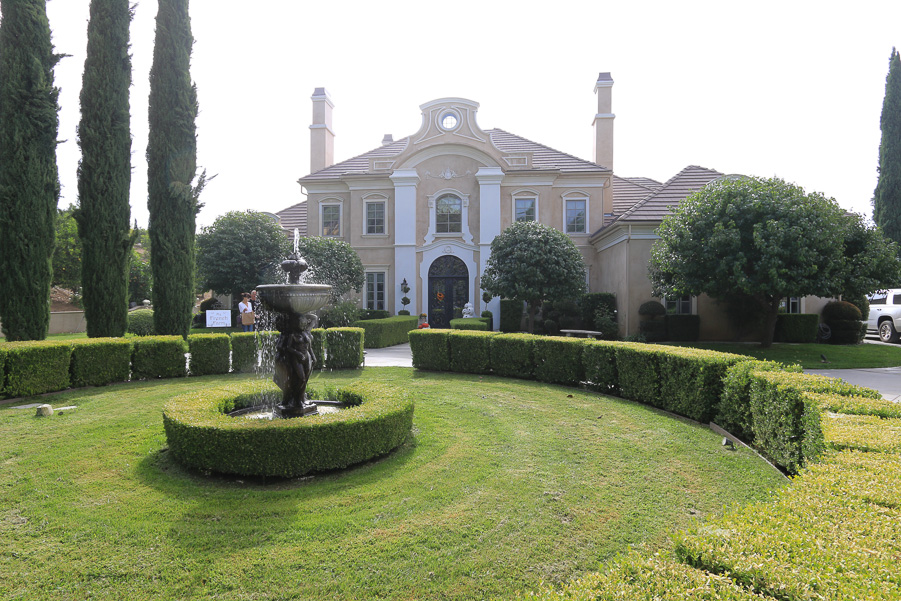 The side yard leading to the barn is beautiful.
There's a small cabin where you can buy drinks and pastries.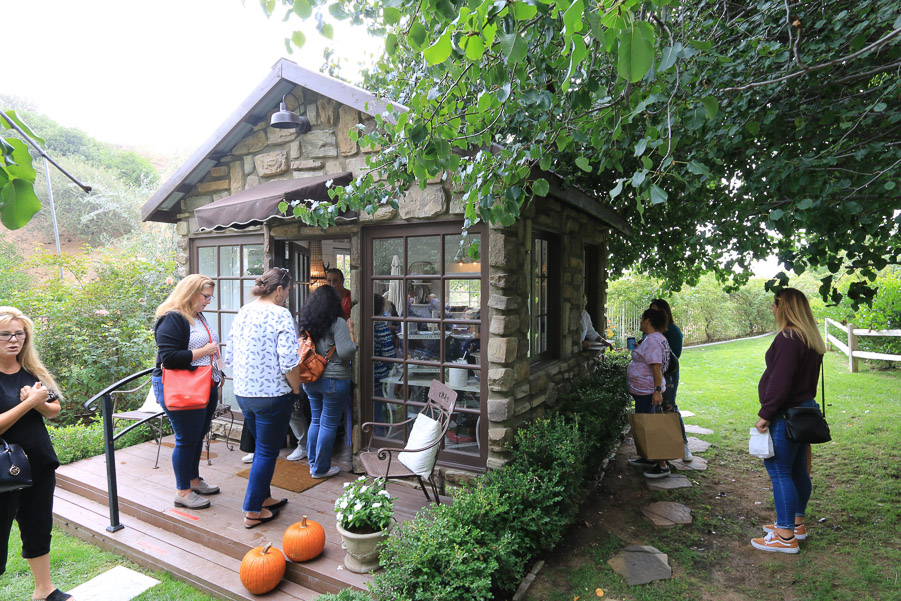 It was finally time to enter the barn. It was very crowded with many customers. Two ladies that we shared a golf cart ride with were from Tustin and Whittier. This operation draws people in from a large area.
Most of the large pieces of furniture were outdoors and the merchandise inside reminded us of the old Christmas Tree Shops in Massachusetts.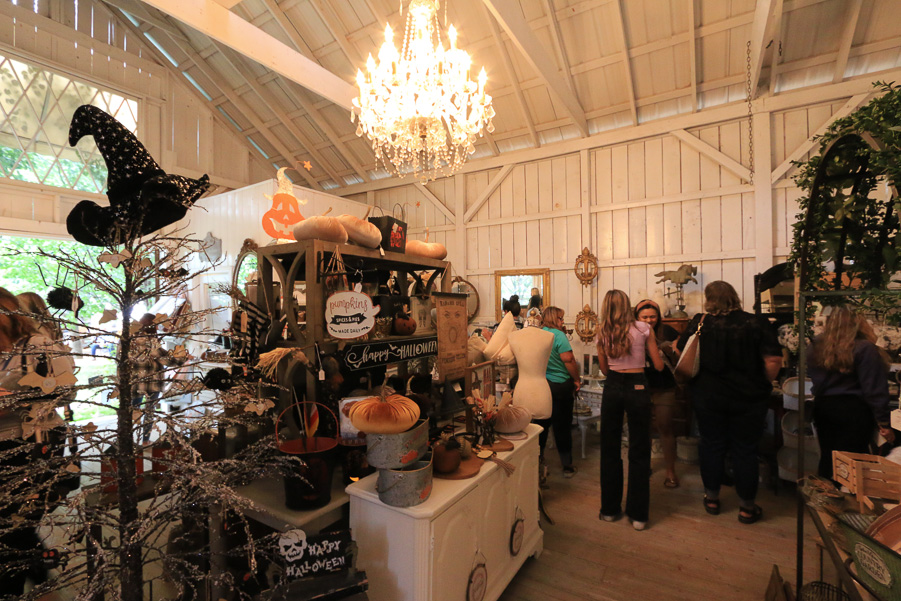 The prices are very reasonable. The small planter on the left was $15.00 and the larger one on the right was $18.00.
Chewy Vuitton!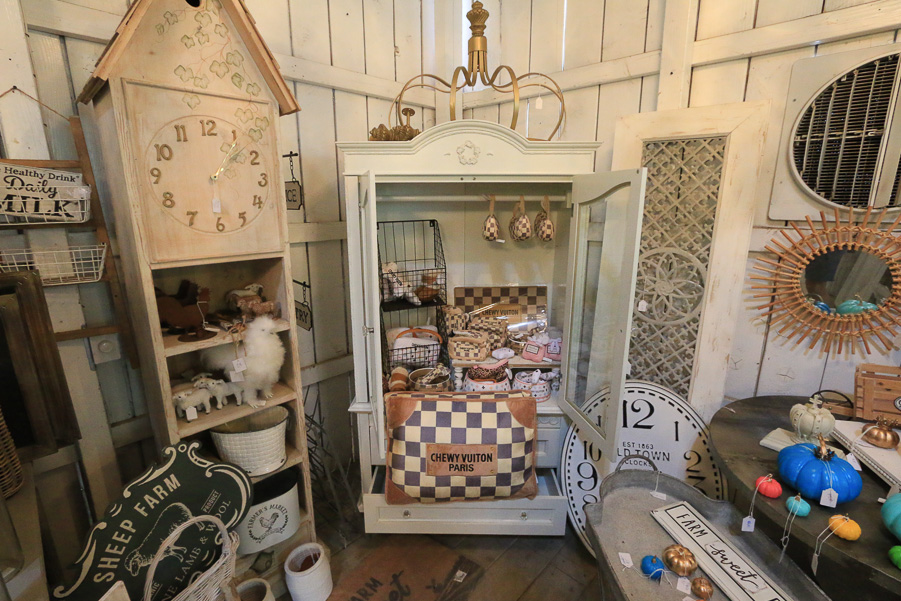 This fireplace is much too nice for a barn.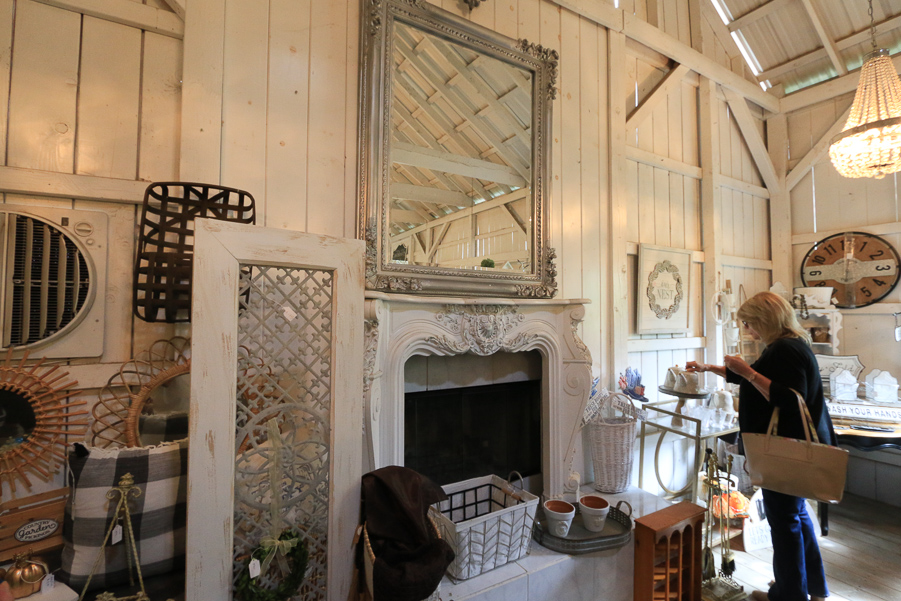 This adventure you have to see it to believe it. They hold barn sales here once a month.
Before the Farm, we stopped for brunch at our Mentone favorite, Arthur's.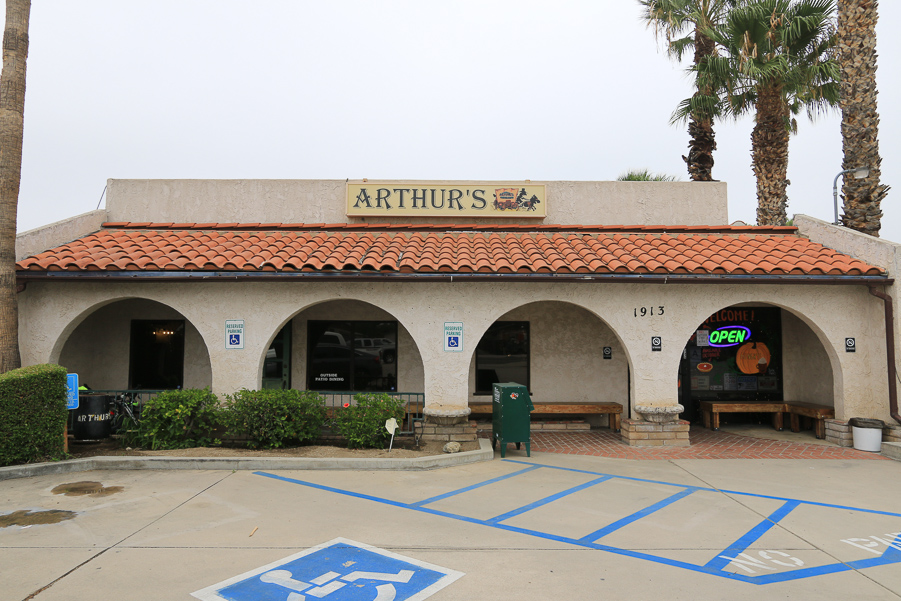 Judy ate light today with a typical breakfast.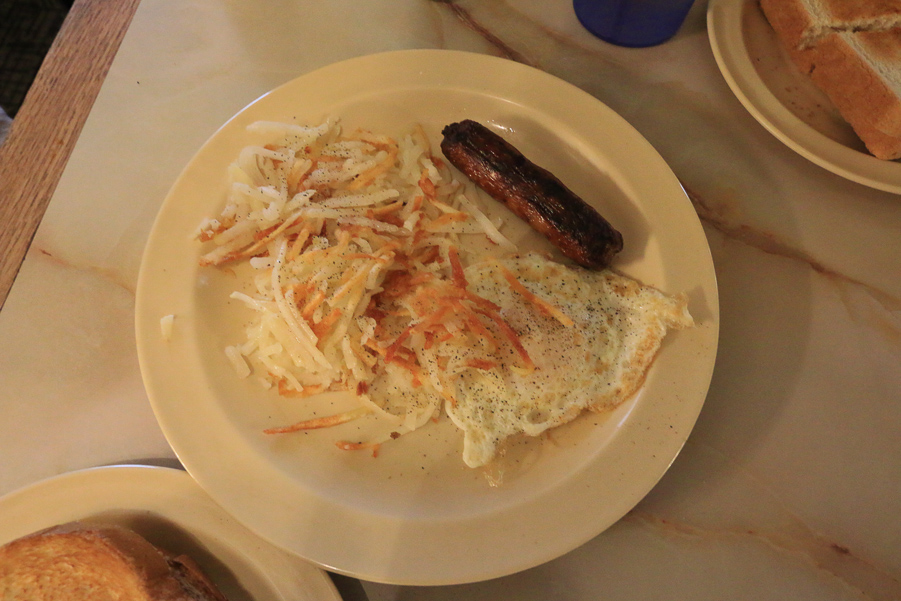 I had their California Scrambler with chorizo, Ortega chili, onion, cheese and salsa.
We had a great morning.