August 29, 2021 - Sunday - Today we were in Glendale to see the latest exhibit at the Forest Lawn Museum, "Judson Studios: Stained Glass from Gothic to Street Style." Founded in 1897, the Los Angeles-based studio has been a leader in the field of stained glass for more than 120 years.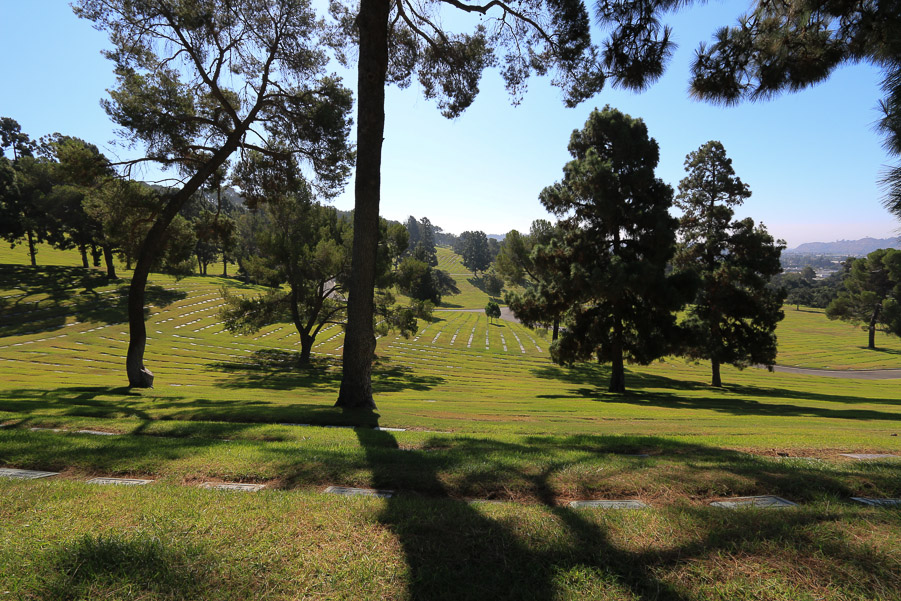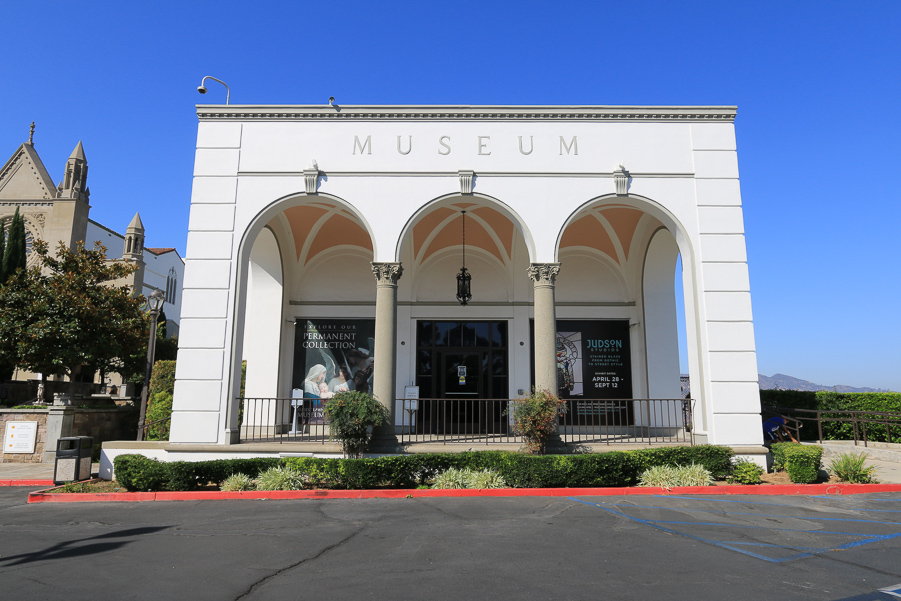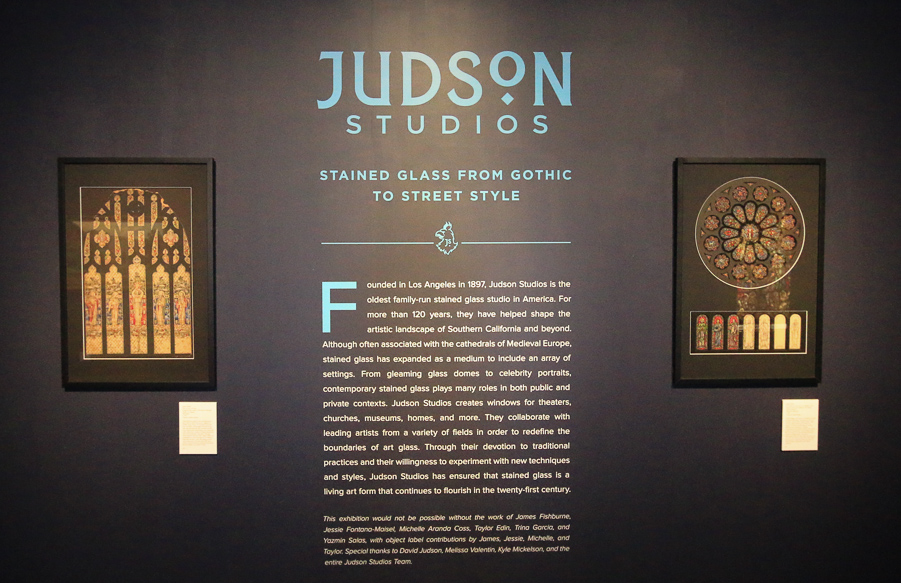 The three large floor to ceiling panels shown below are from the William Randolph Hearst estate that were acquired by Judson.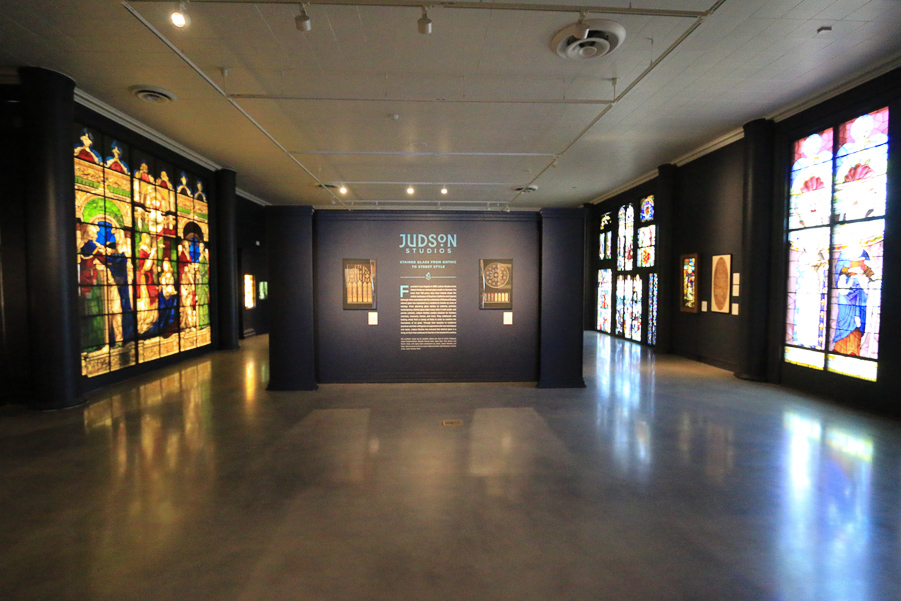 This is a picture of the founder, William Lees Judson.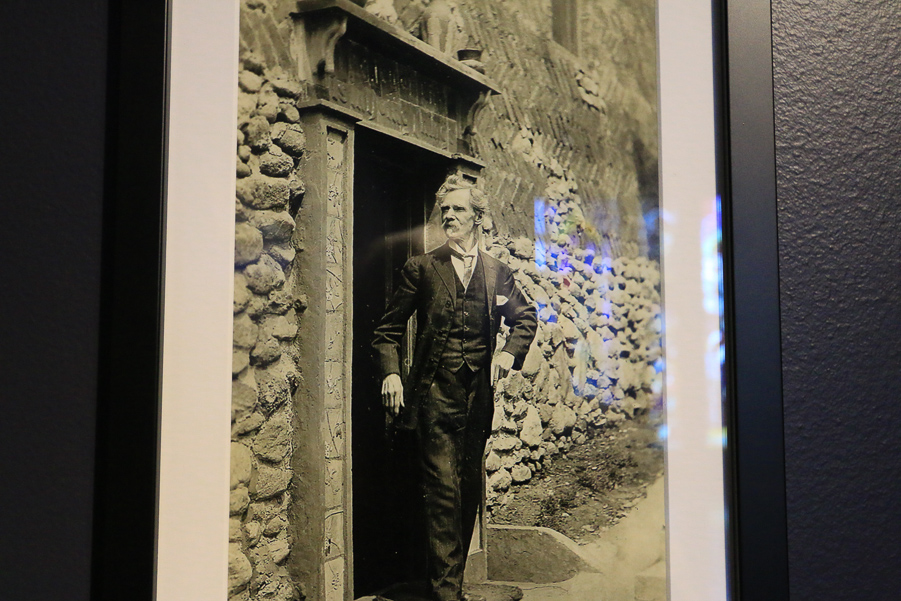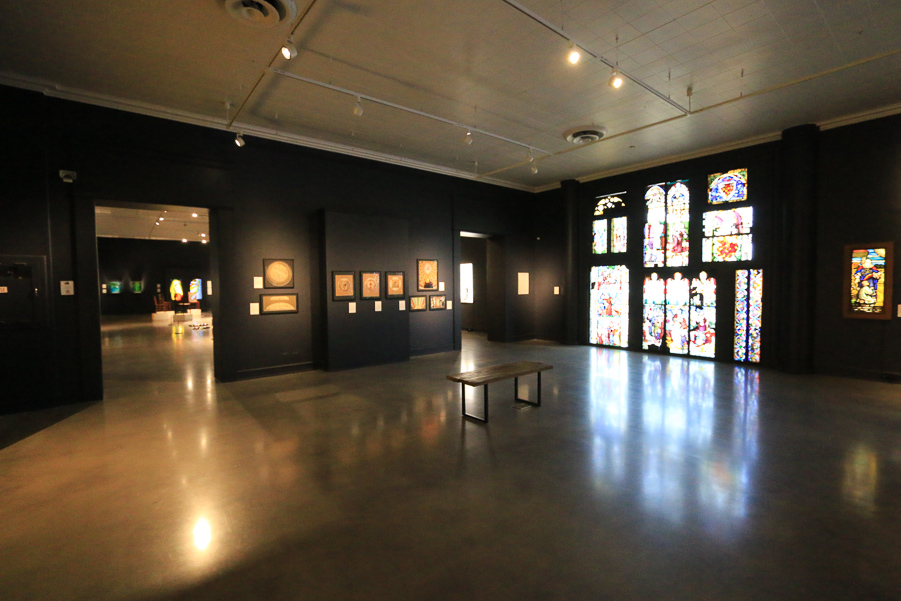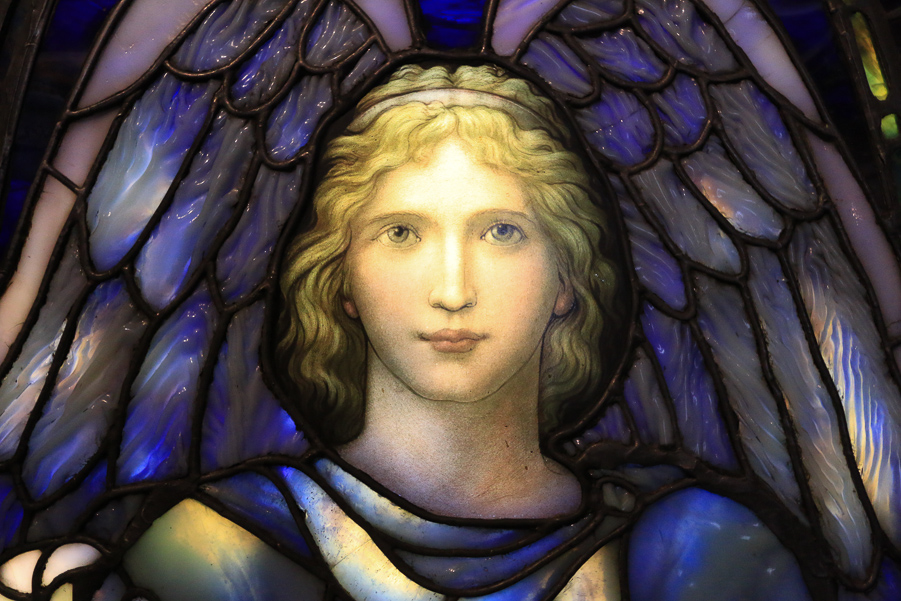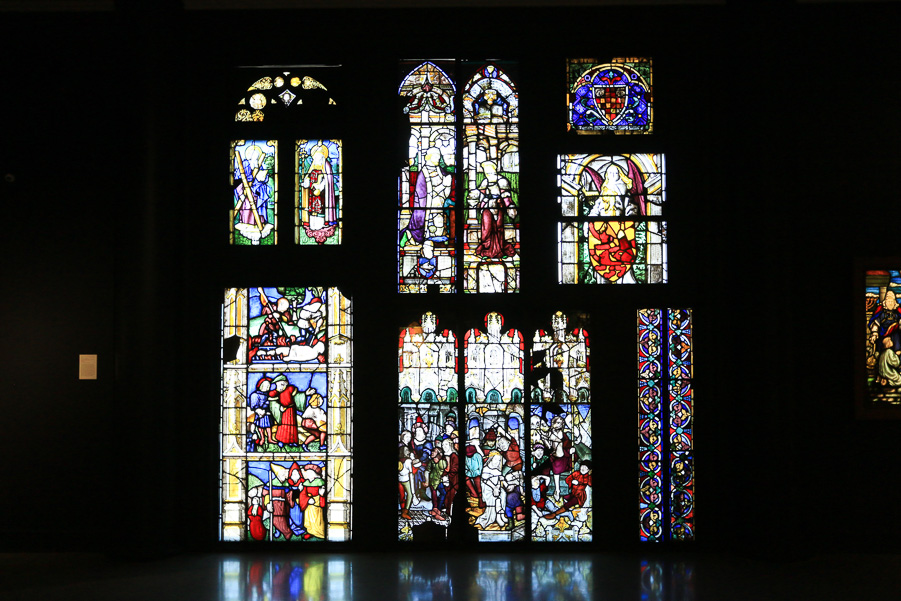 The original design is done as a cartoon, and the craftsmen construct the stained glass on top of the drawing.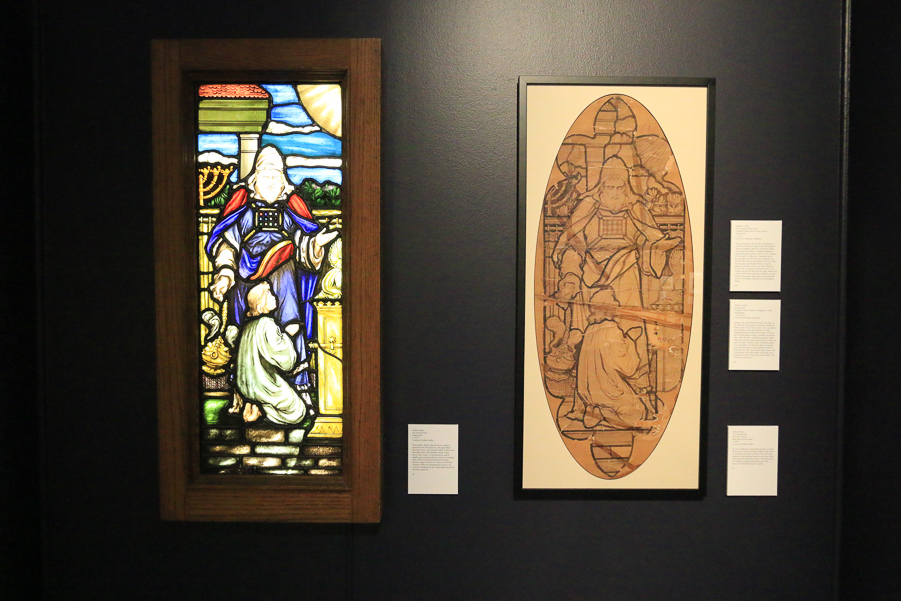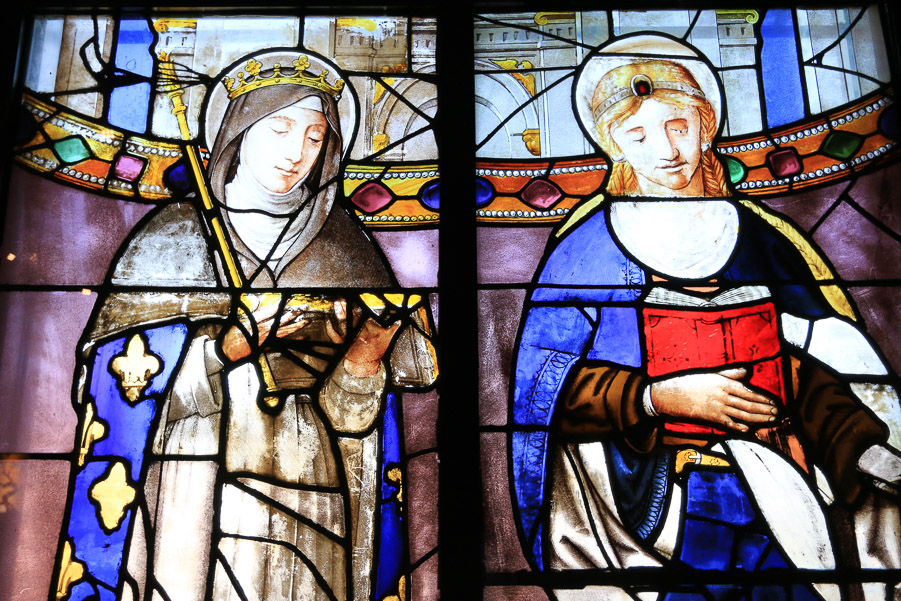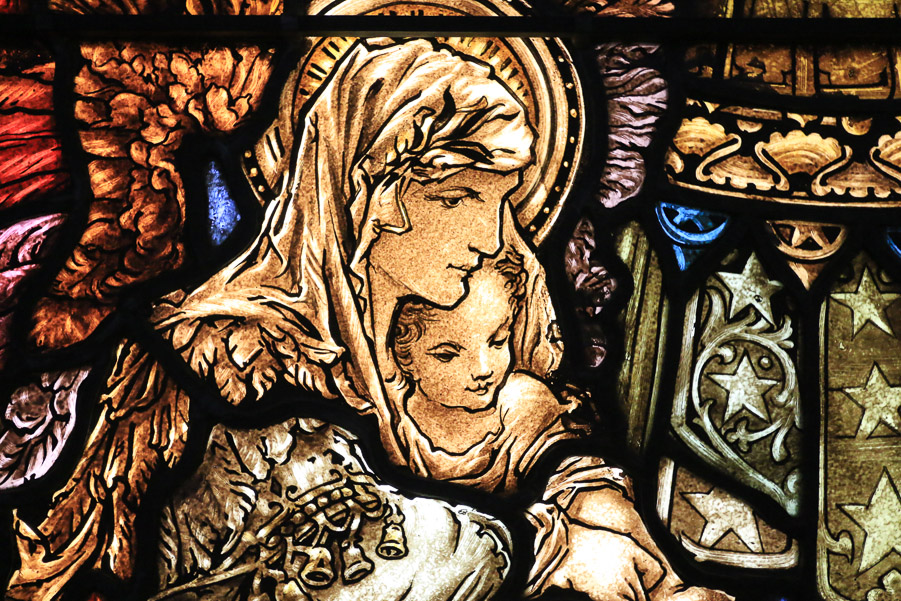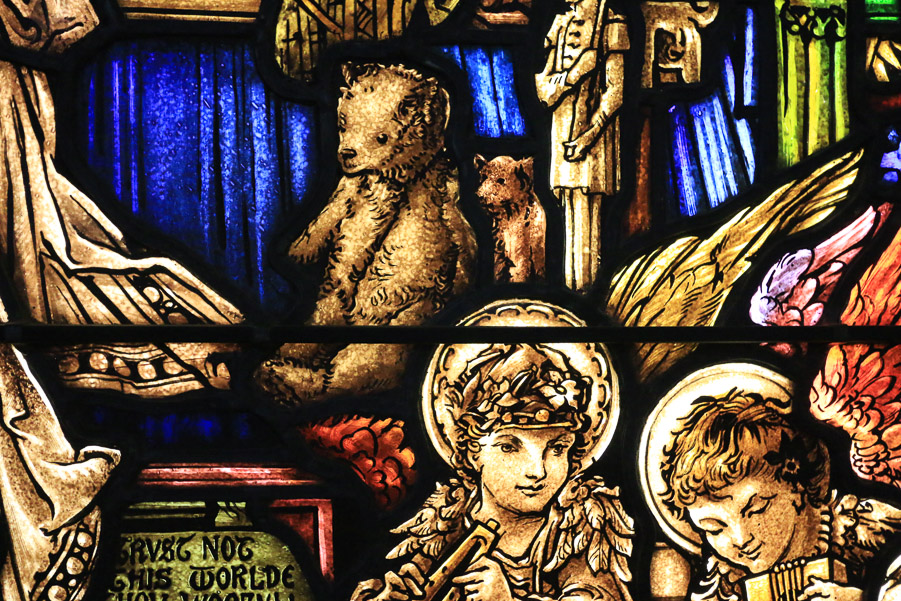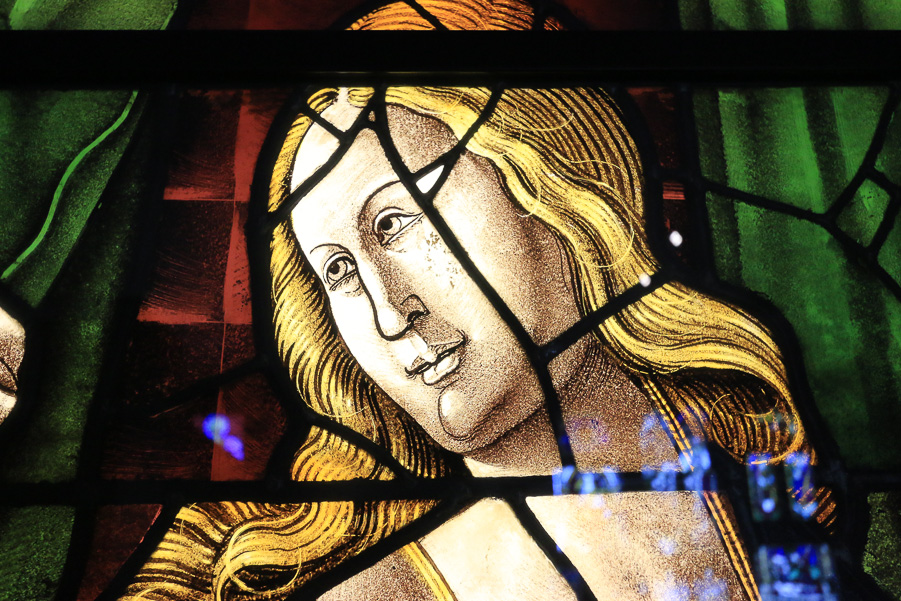 The new technology in stained glass incorporates fusing different colors of glass together before assembling them in the traditional framework. There was a large exhibition space devoted to this new technique.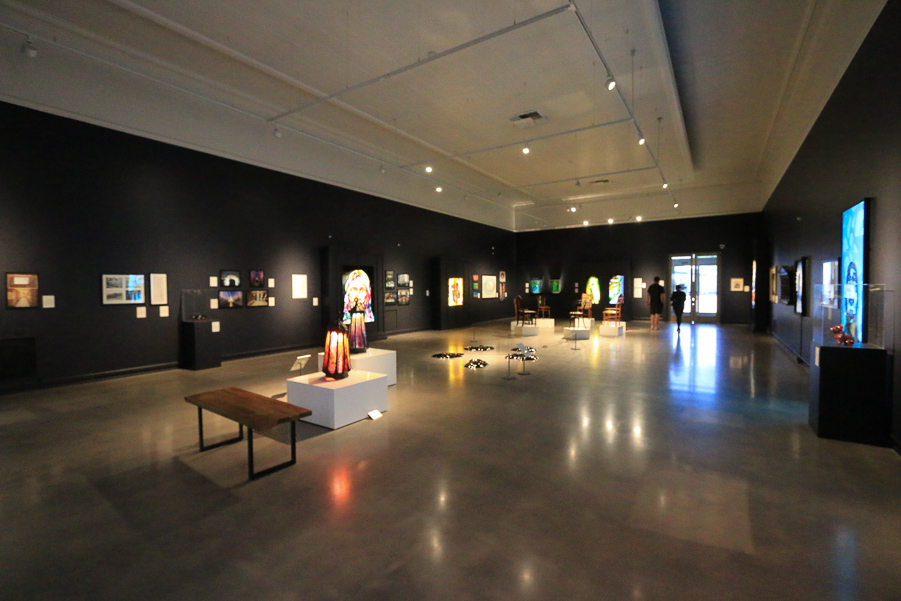 In Italian Amor Fati means "Love of Fate" (destiny).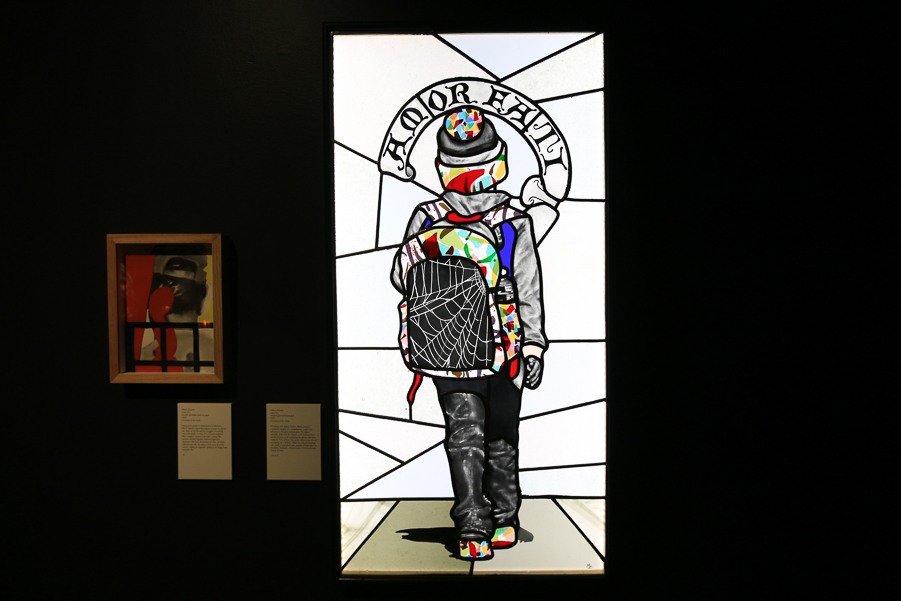 This cute little pooch is the result of fusing Swarovski crystals to glass.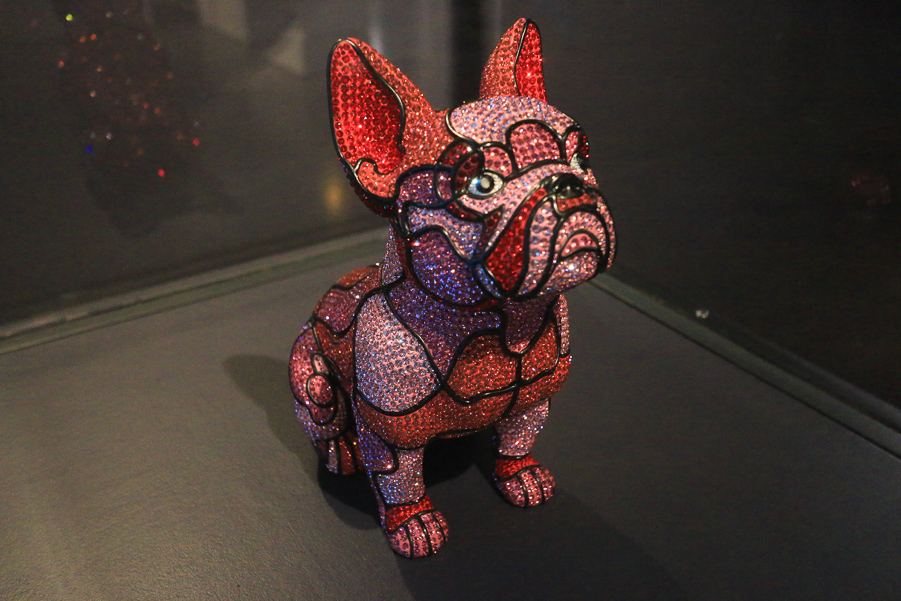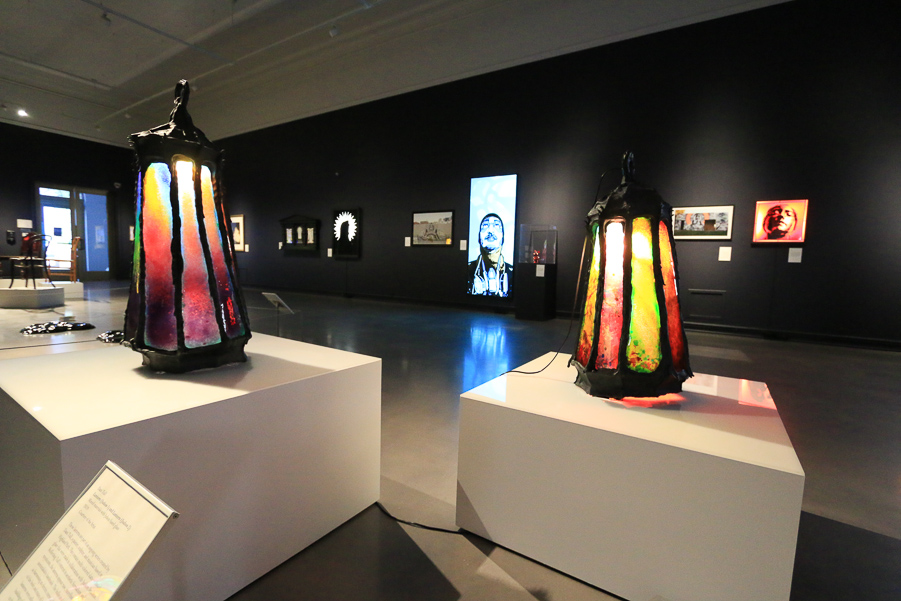 After the museum we had lunch at a popular Los Angeles restaurant called the Polka Restaurant, specializing in Polish foods.
We had a full course meal, starting with salad and then their homemade pickle soup with potatoes and carrots. By the way, they make their own pickles!
We ordered two pierogis, one with potato and onion and the other with potato, cheese and spinach. Unfortunately they didn't have a lot of flavor.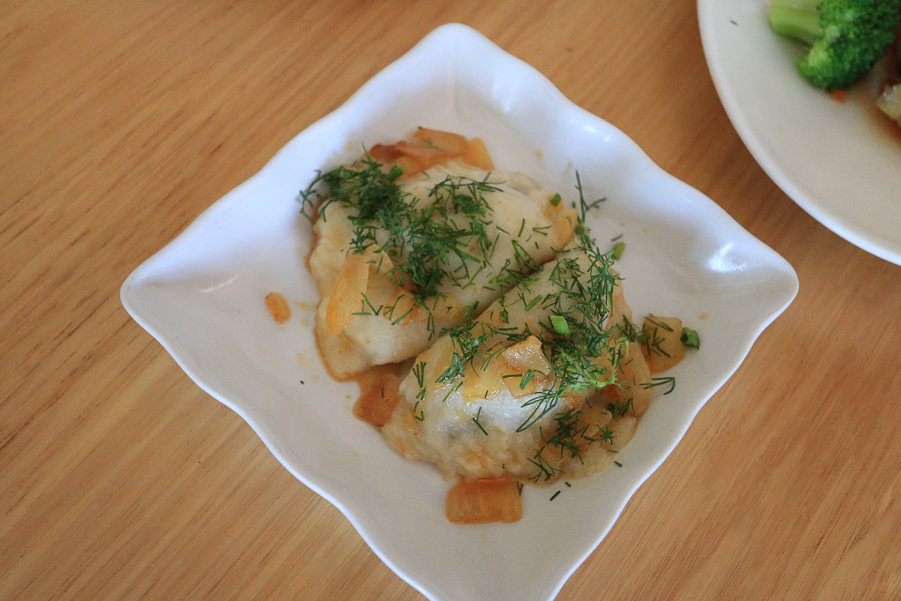 My choice was their stuffed cabbage roll, which was delicious.
Judy chose their roast pork that was cooked to perfection, and delicious.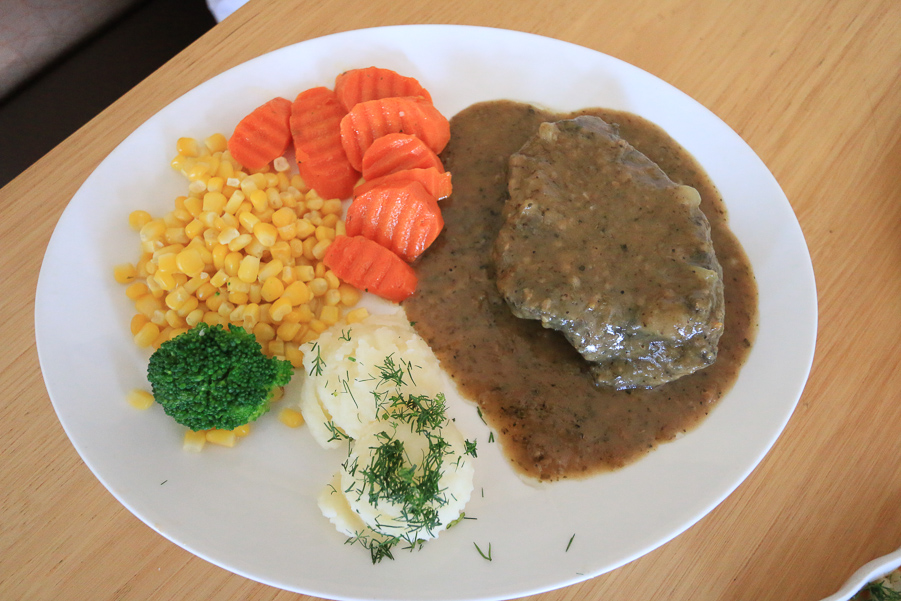 After all of that food, we couldn't fit in a dessert but, the adventure was great.