July 11, 2018 - Whenever we've been in historic downtown Claremont we've seen and walked by the Folk Music Center on Yale Avenue but, we've never stopped in. We recently saw a Huell Howser show about the Center and decided that we had to see it for ourselves. The Center is part music store and part museum. The museum contains rare and antique musical instruments and artifacts of culture from around the world. It all started in 1958 when Charles and Dorothy Chase opened the Folk Music Center on Harvard Ave. in back of Boots Beer's Real Estate Office. Boots told them they were "welcome to have the back room because no one will ever come to see you anyway." Their rent was $35 per month. As their business grew, they moved to several successively larger locations in downtown Claremont. While Dorothy continued to focus on the instruction and promotion of music, Charles provided opportunities for local young people to learn the art of instrument repair. The store's reputation for skilled repair spread and people came from near and far to have instruments repaired or to stay and learn the art themselves. Recently Ben Harper, a three-time Grammy Award winner, purchased the store from his grandparents in order to keep the Folk Music Center in the family and alive for generations to come.
Generally speaking, the museum pieces are high up along the walls, except for those in glass showcases. There is merchandise everywhere.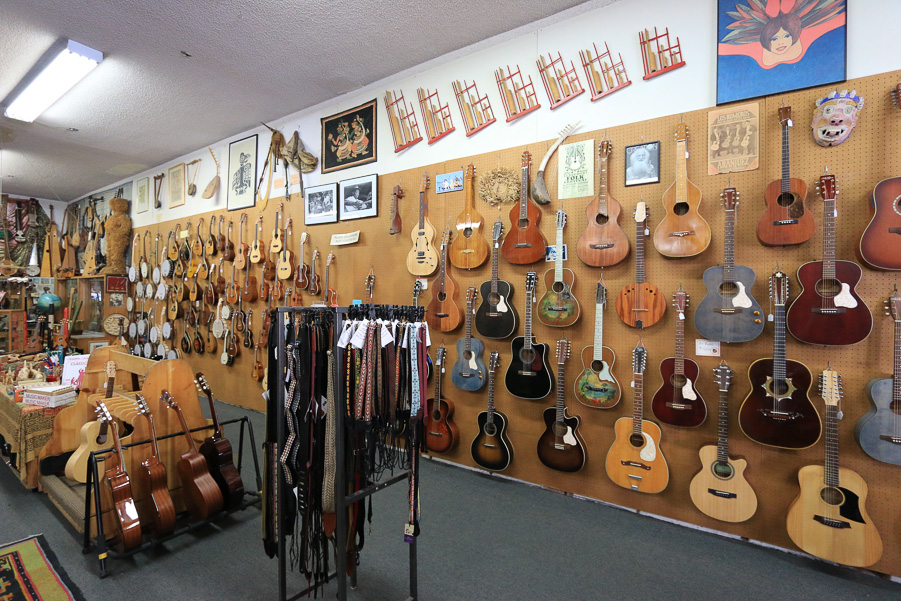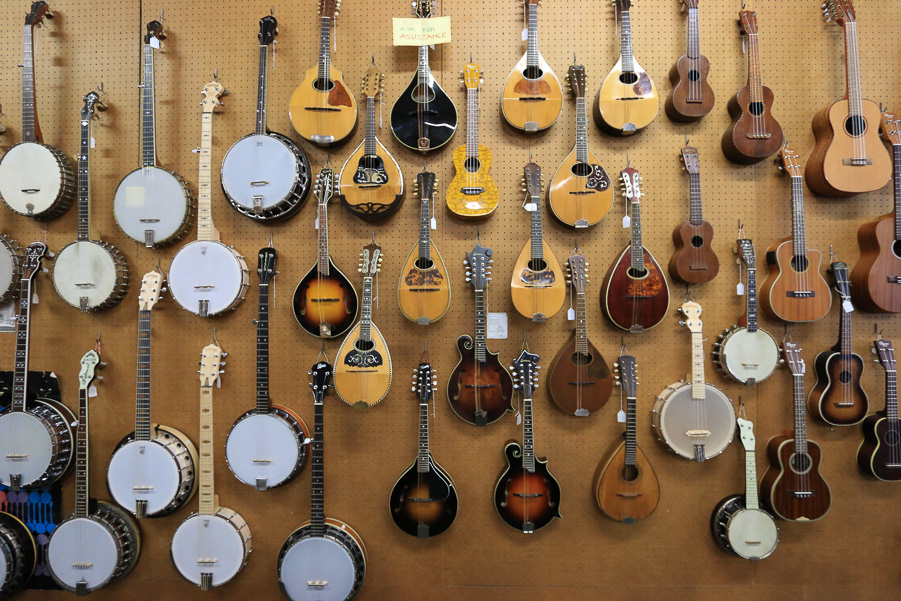 These are called "hand pianos" and they're fun to play with.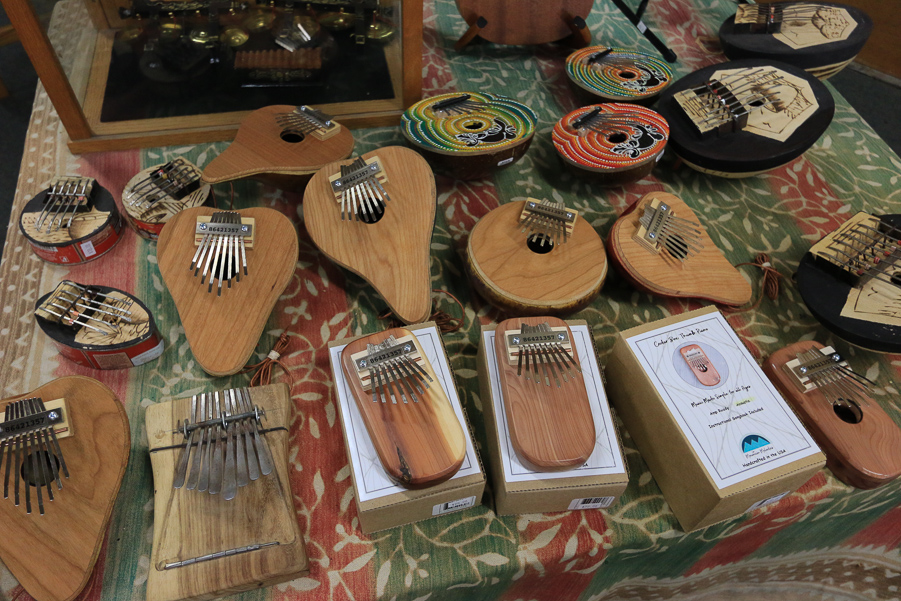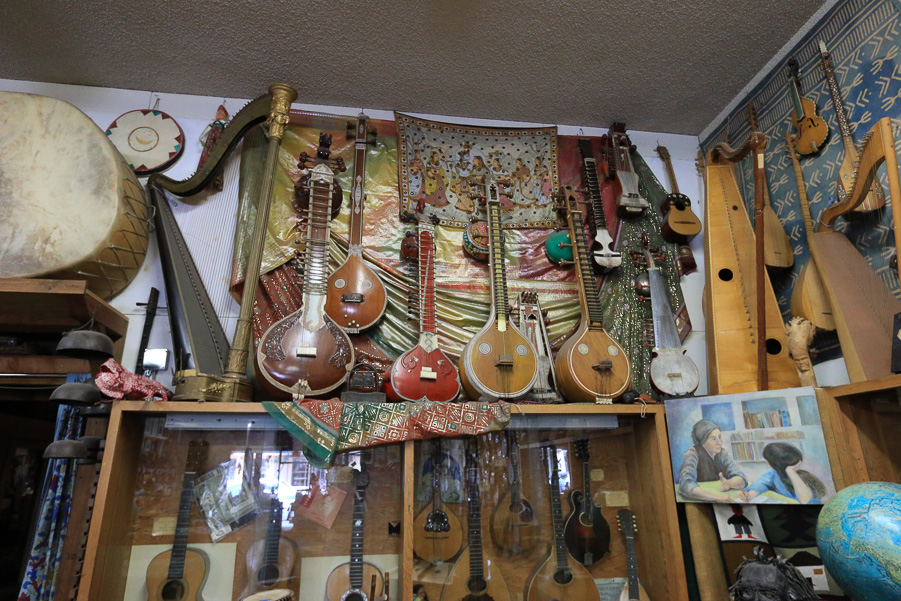 We bought one of these that is shaped like a cat. You play it by sliding the dowel over the ridges on the animal's back.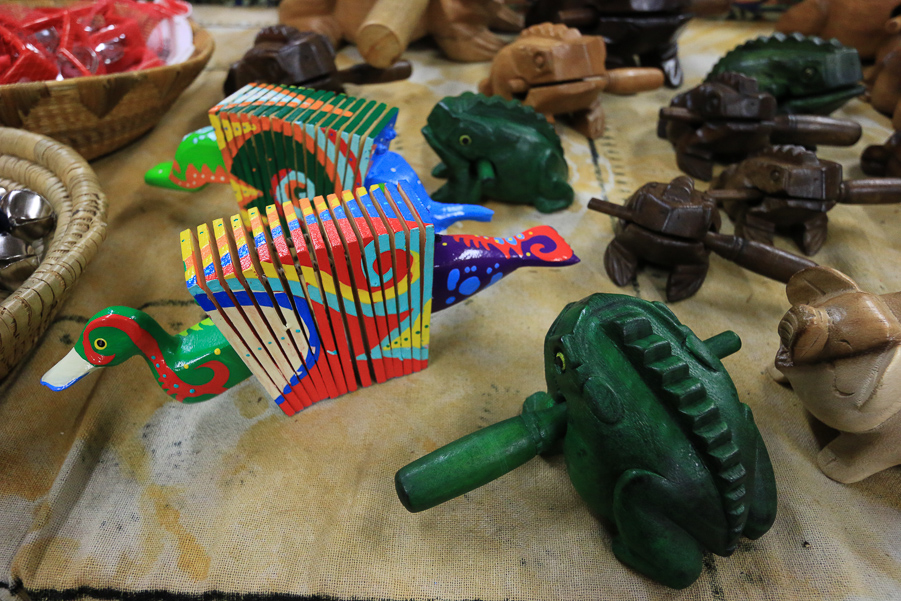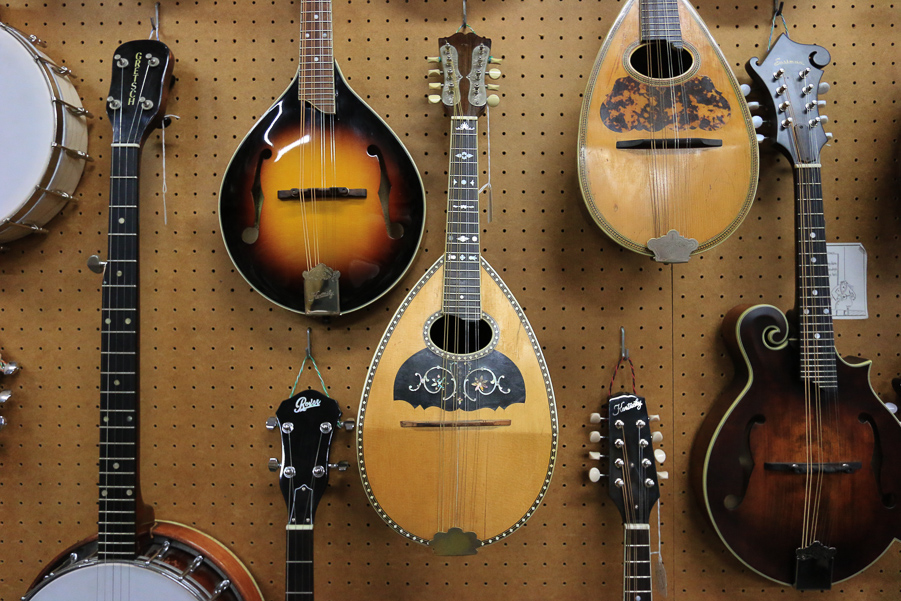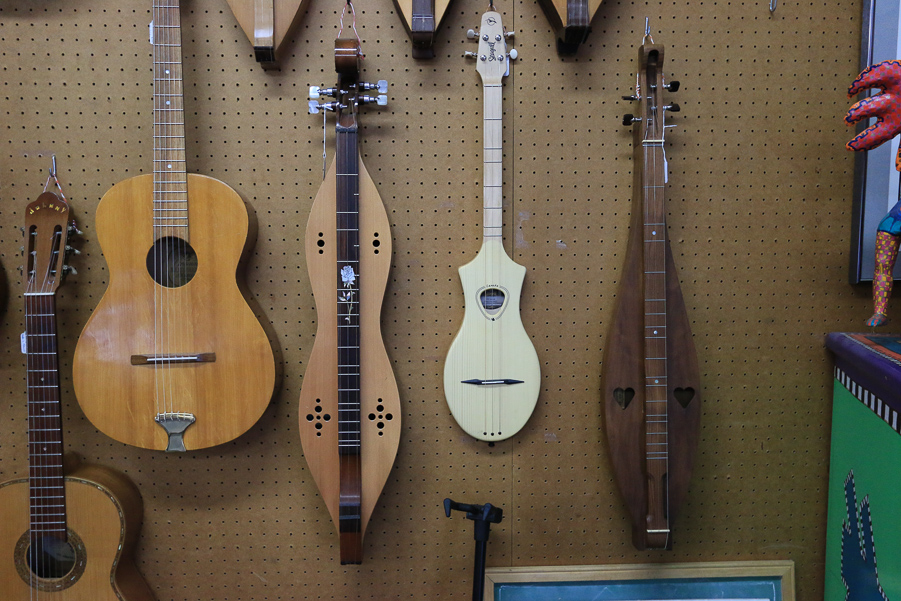 The room is full of varied sounds since playing with the instruments is expected.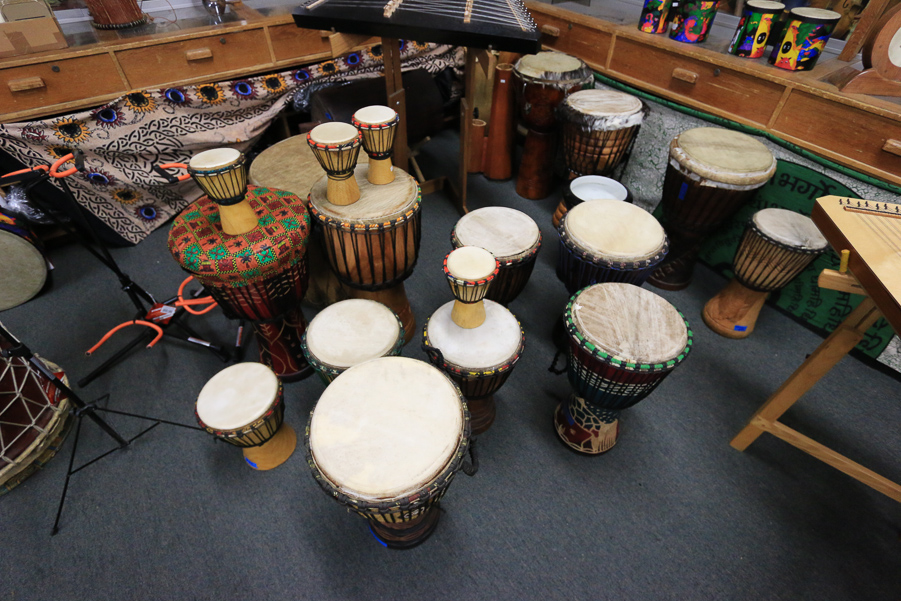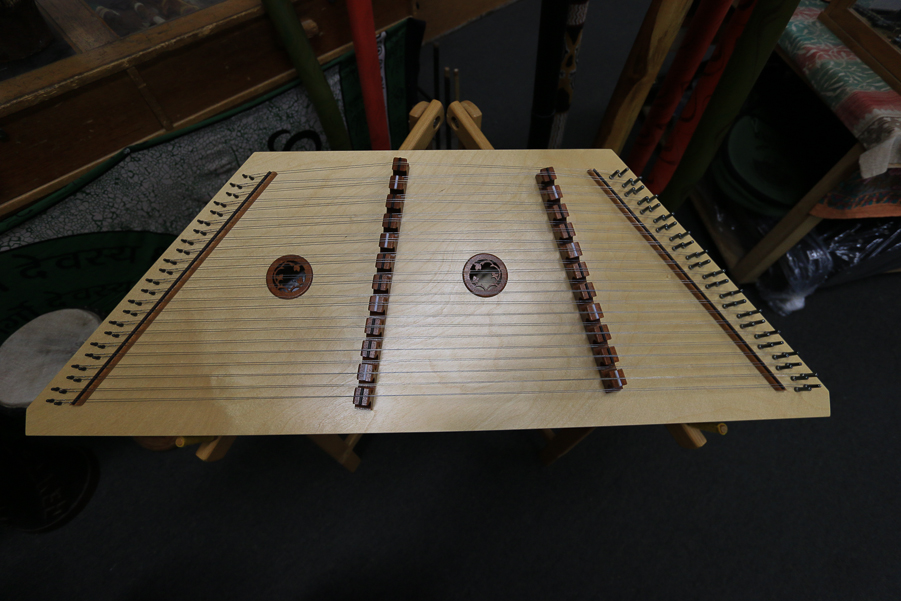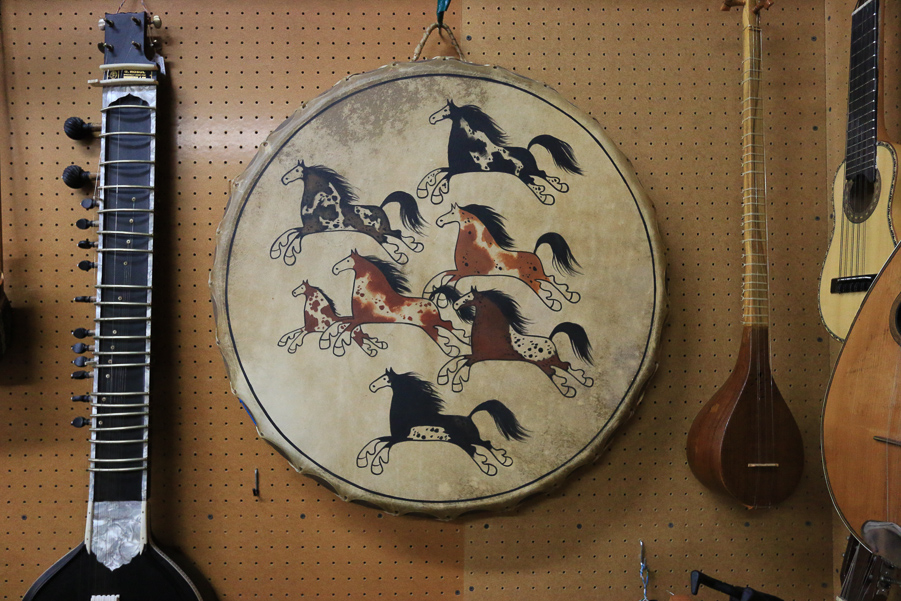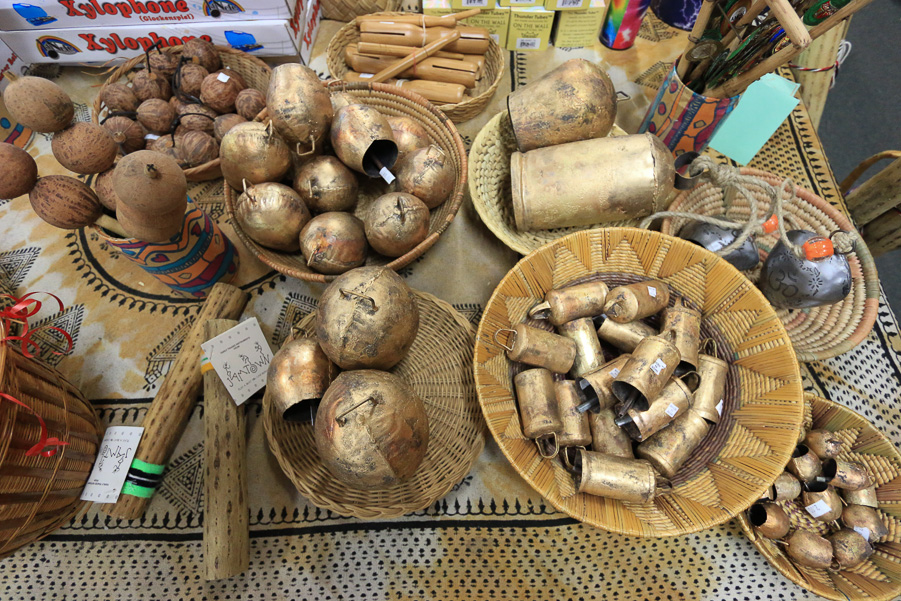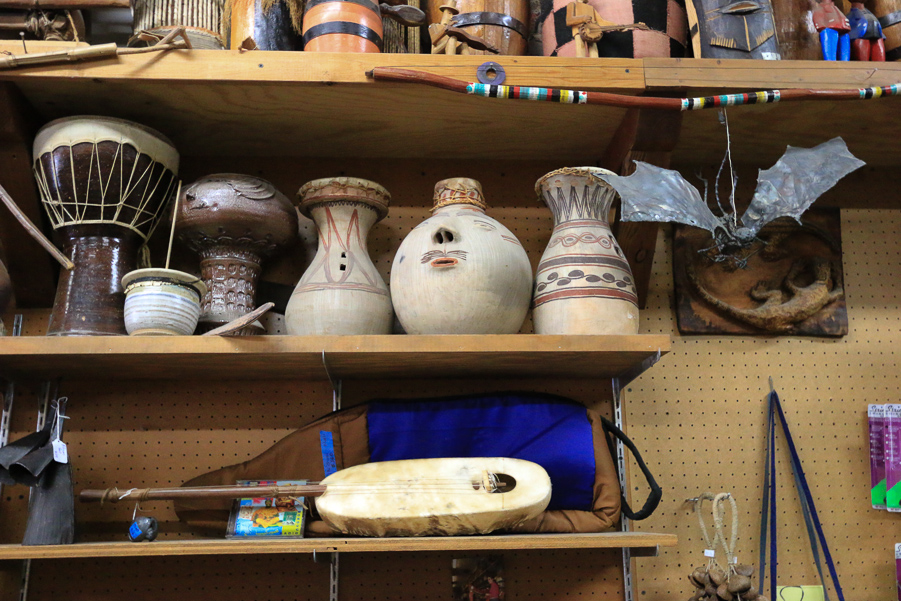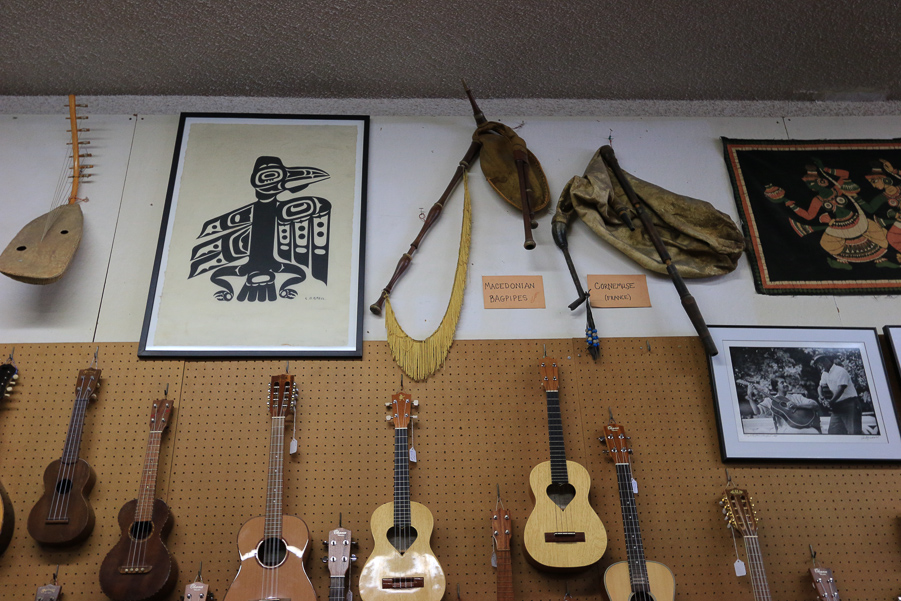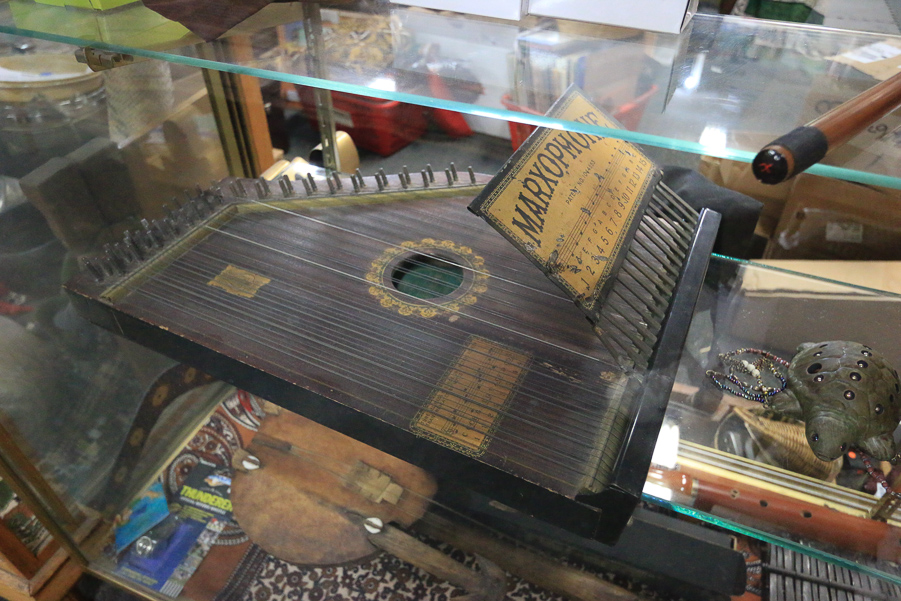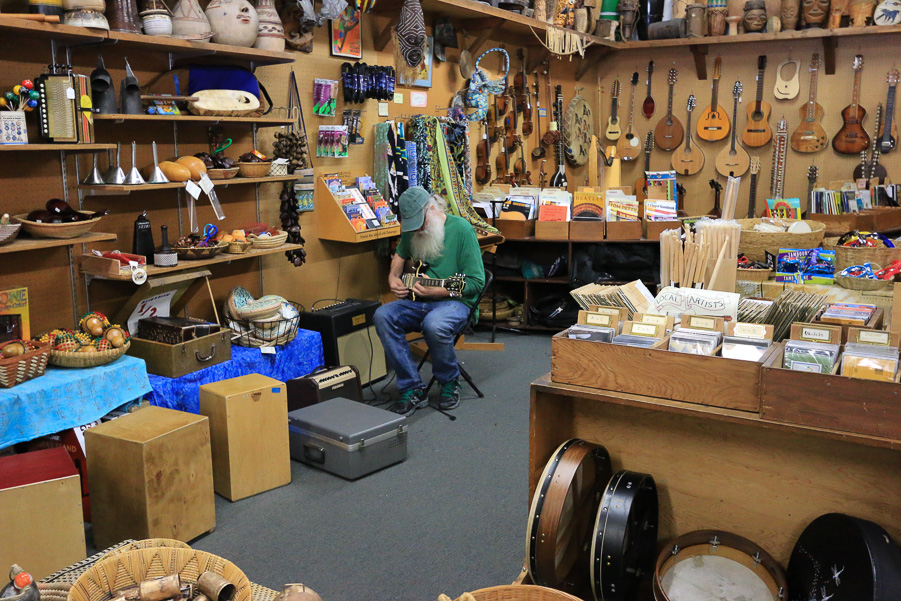 We spent over an hour here walking around and playing with the instruments. It's a fascinating place.
Usually when we're in Claremont we have lunch at Il Mattone since they have great pizza but, unfortunately they have closed. So today we tried Aruffo's to see what it's like. We were not disappointed at all, in fact, the food was incredibly good.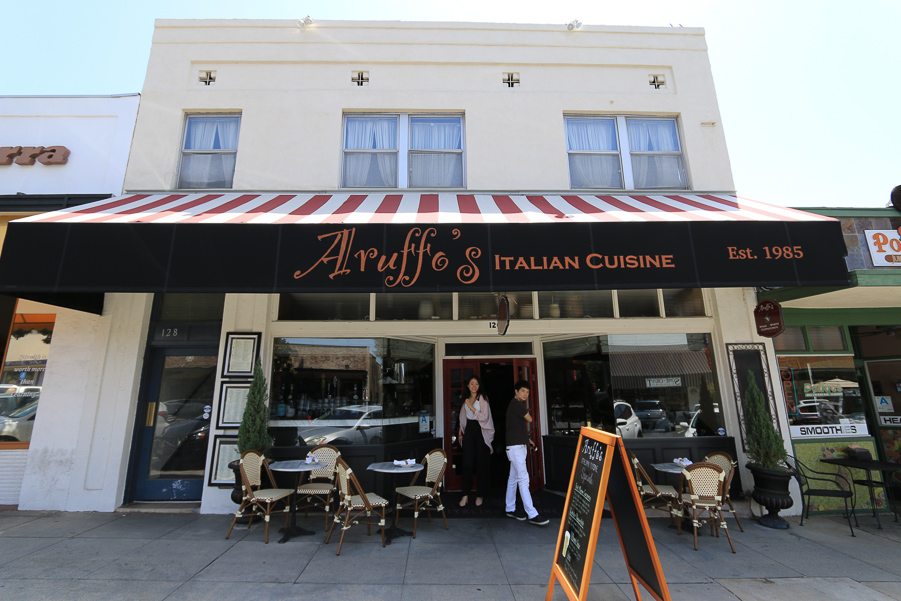 The atmosphere is lovely as well.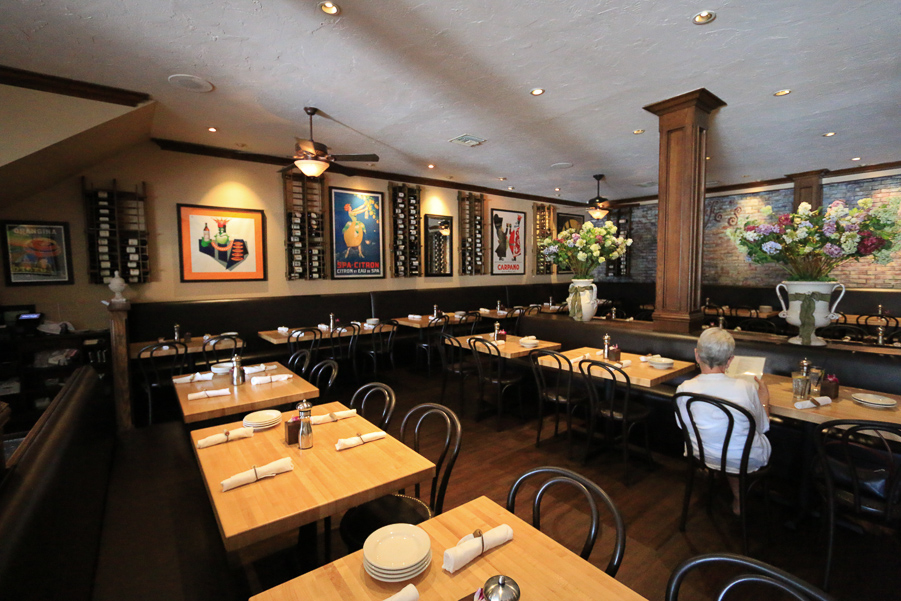 Our waiter brought us their homemade bread topped with cheese and pasta sauce to inspire our appetites. It was warm and delicious. Our entrées were so good that we shared them. On the left is a ravioli dish called "Zucca Saggio" and it consists of butternut squash, sauce of mascarpone, cream, toasted hazelnut and sage leaves. On the right is "Bucatini Carbonara," which has a classic custard cream sauce, pecorino cheese, prosciutto, cracked peppercorns and fresh bucatini pasta. The food was top notch, to say the least.