March 30, 2016 - Our original plan for today was to go into Los Angeles to see National Parks Adventure in 3D at the IMAX Cinema in Exposition Park. Because I mistakenly thought there wouldn't be a lot of opportunities for pictures today, I only took a point-and-shoot Olympus camera and not my Canon. Big mistake! The day turned out to be quite an adventure with a lot of surprises. After parking on the grounds we marveled at the Natural History Museum building adjacent to the Exposition Park Rose Garden.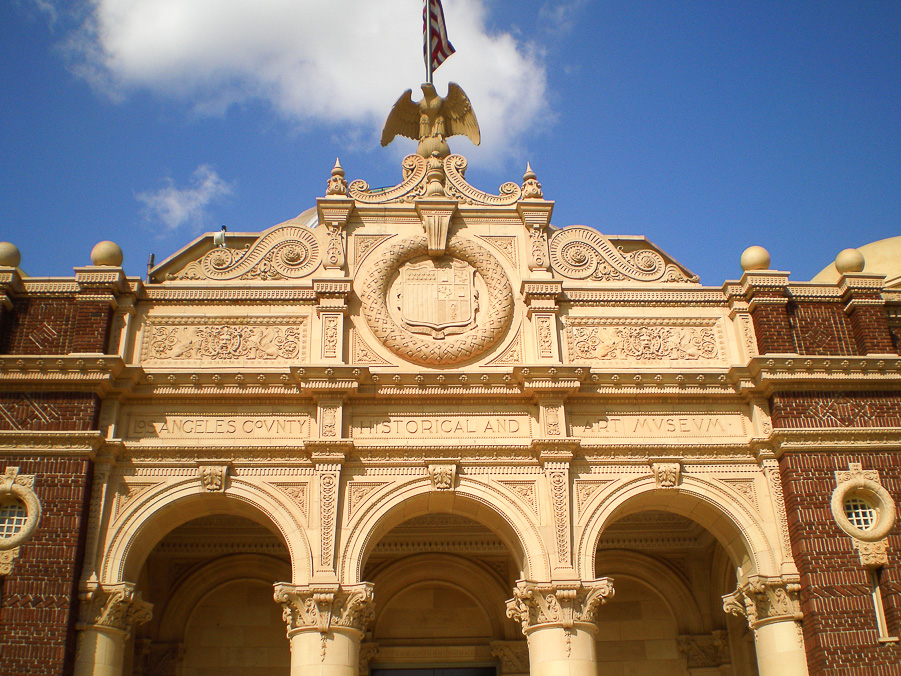 The rose garden has 15,000 rose bushes representing about 450 different rose varieties.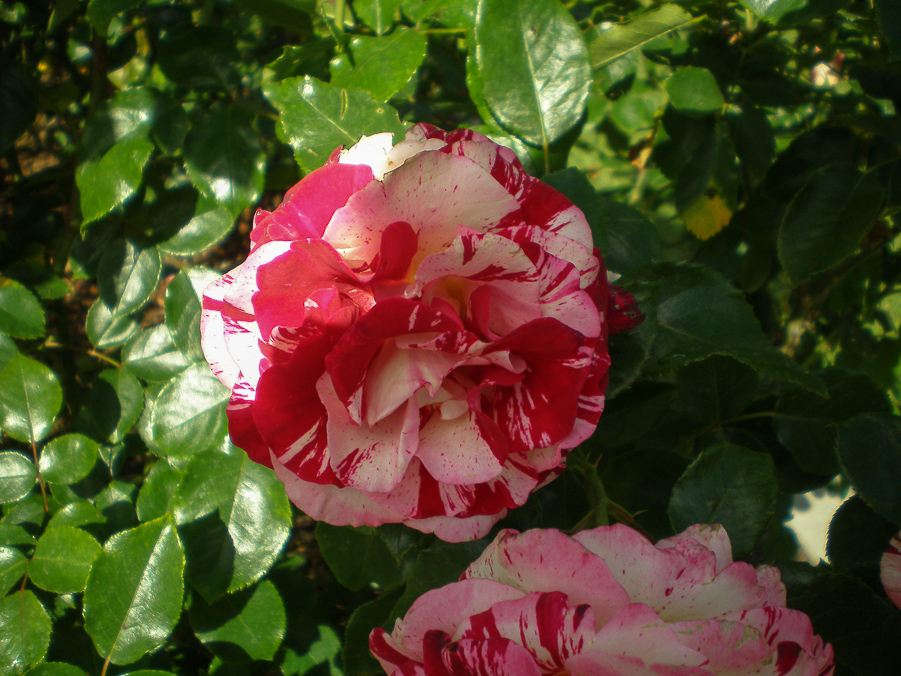 Next we walked over to the Los Angeles Memorial Coliseum to see the site of both the 1932 and the 1984 Olympics. The USC Trojans play here and it will be the temporary home for the Los Angeles Rams until their new stadium is completed.
In the middle of this vast complex is the California Science Center, which is huge and widely used by the school children of the Los Angeles area. There are vintage airplanes everywhere, both inside and outside of the building.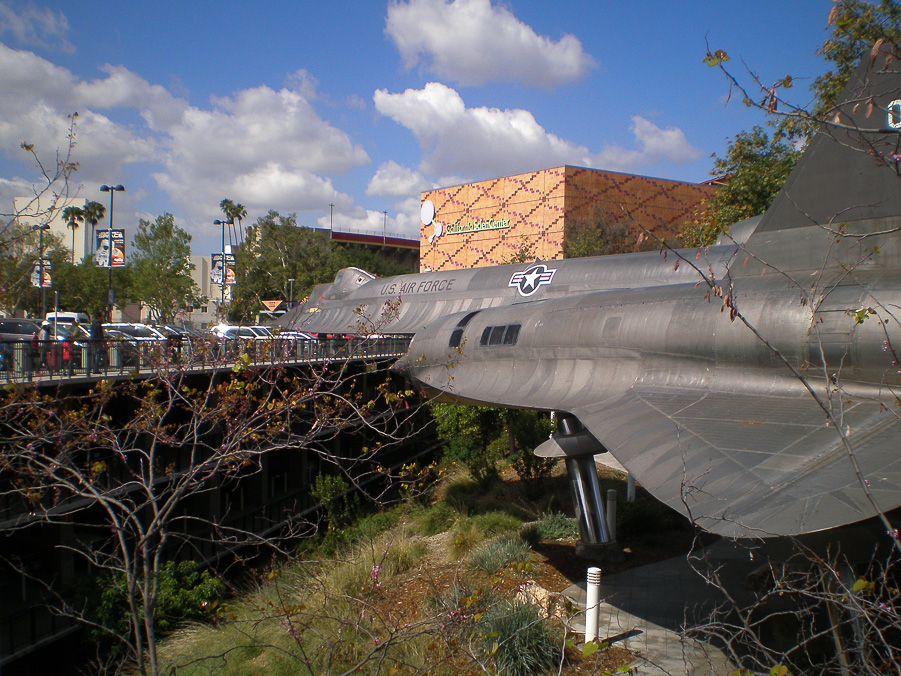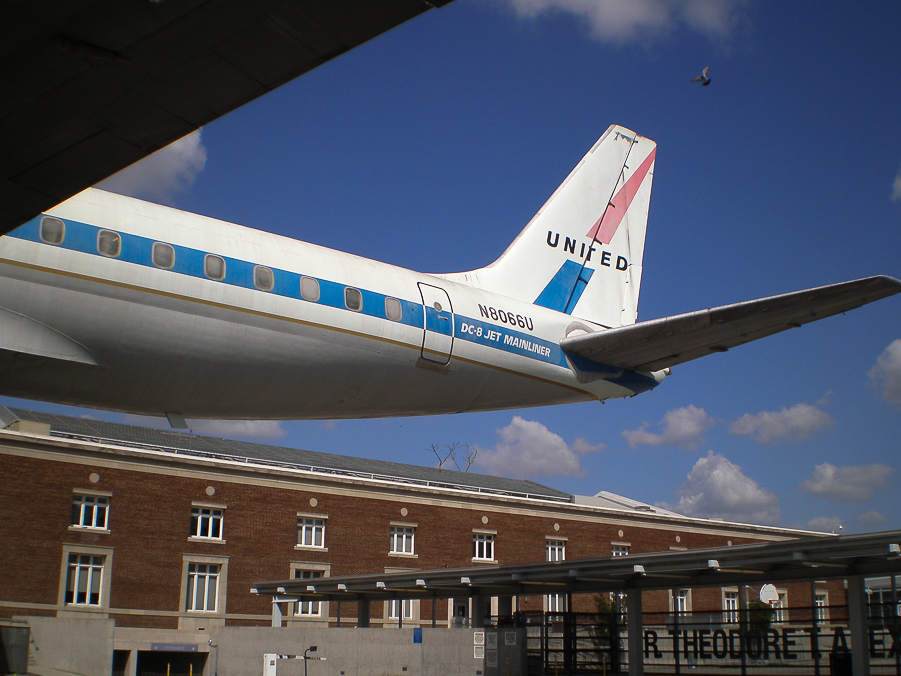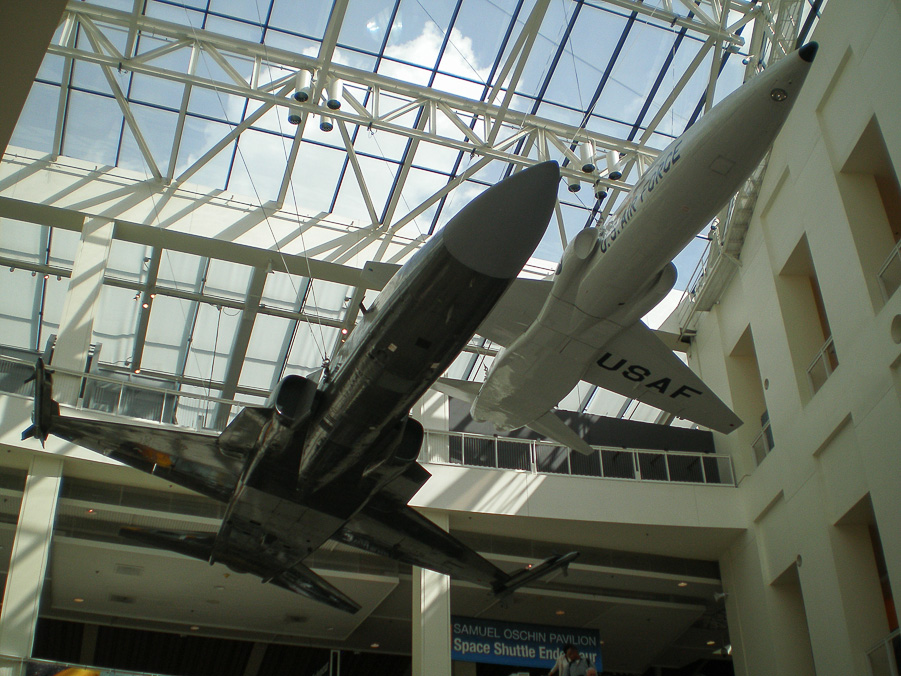 As much as we enjoyed seeing all of this, it was time for the movie. The IMAX screen here is 90 feet wide and 70 feet tall. The movie is fabulous and shouldn't be missed, if you have the opportunity to see it.
When we were checking in for the movie, the attendant asked if we had seen the Endeavor space shuttle yet. When we told her we hadn't, she said that with the purchase of IMAX tickets, purchasers are entitled to free passes to see the shuttle. Pretty cool! It's big, so big that I wish I had my wide angle lens with me to capture it all.
This is a close-up of those nasty ceramic tiles that were so problematic during the beginning of the shuttle program.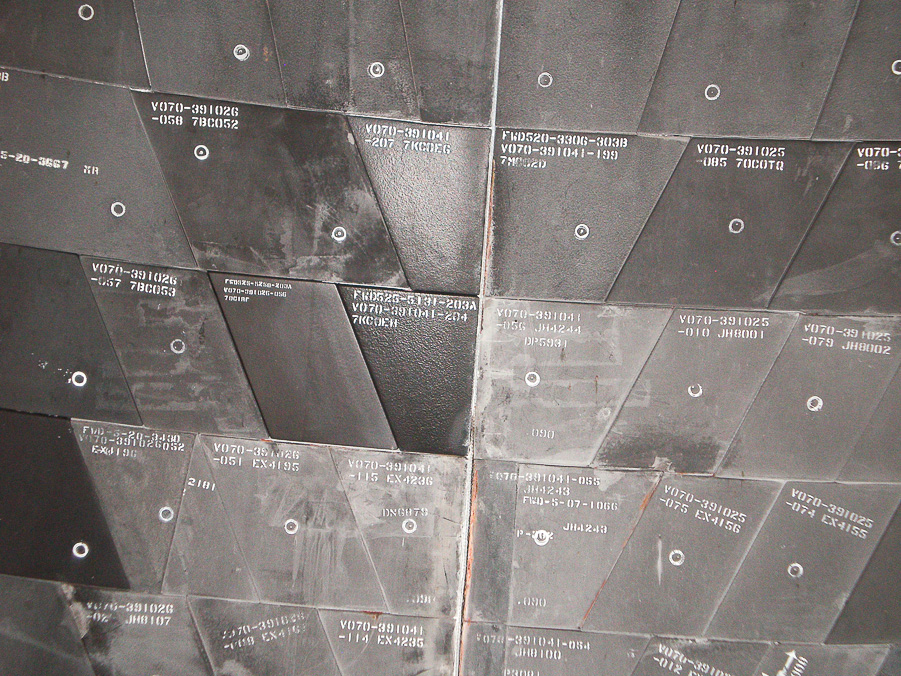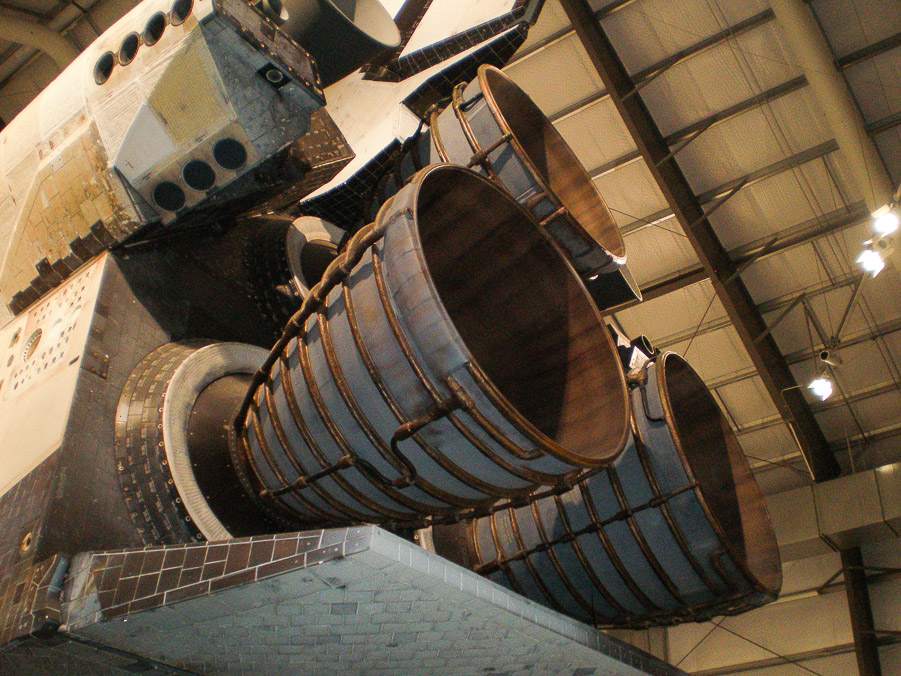 It ended up being a real adventure for us today and I've learned my lesson about always having my good camera with me. Before we went to the park, we had stopped for brunch at Philippe's by Union Station. We had our usual "double dipped" beef French dip sandwiches with potato salad and lemonade. Today couldn't have been better.