October 24, 2019 - Thursday - We were in Los Angeles today to see two sites in Elysian Park, which is also home to Dodger Stadium. The first stop was at the rock garden behind the Los Angeles Police Revolver and Athletic Club. The second stop was to see what has been described as the best view of downtown Los Angeles at Angel's Point.
The Los Angeles Police Revolver and Athletic Club was founded in 1931 and it was the beginning of police training for the Los Angeles Police Department.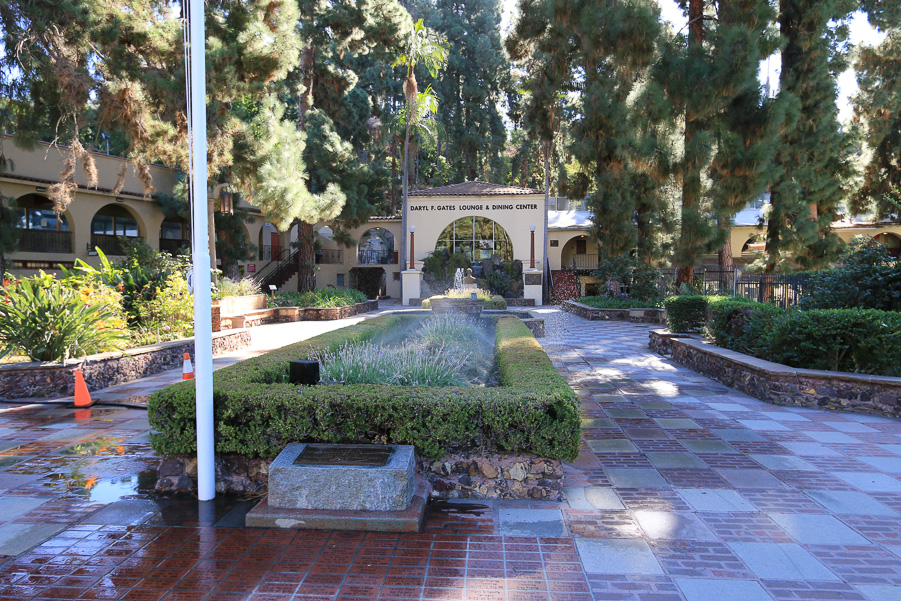 The rock garden is right behind the Gates building.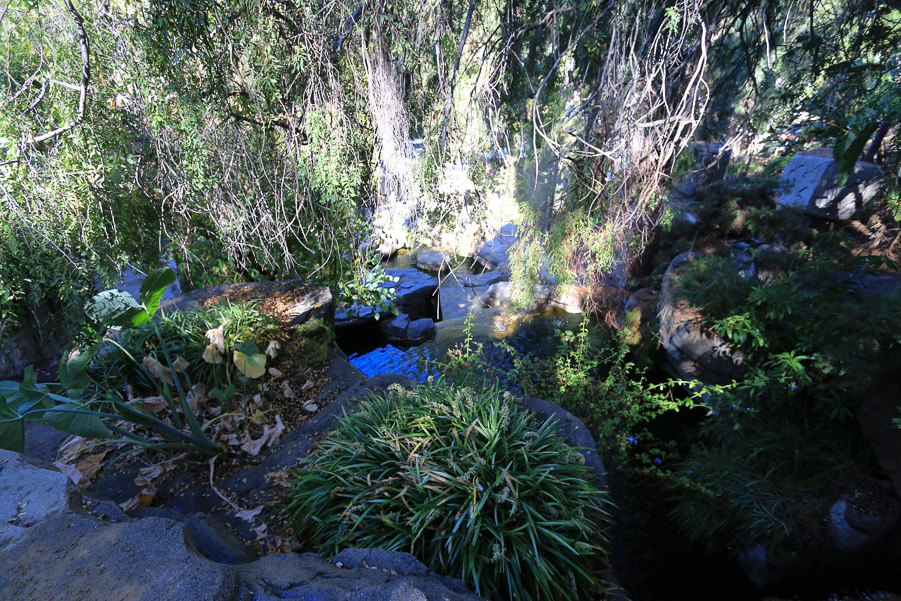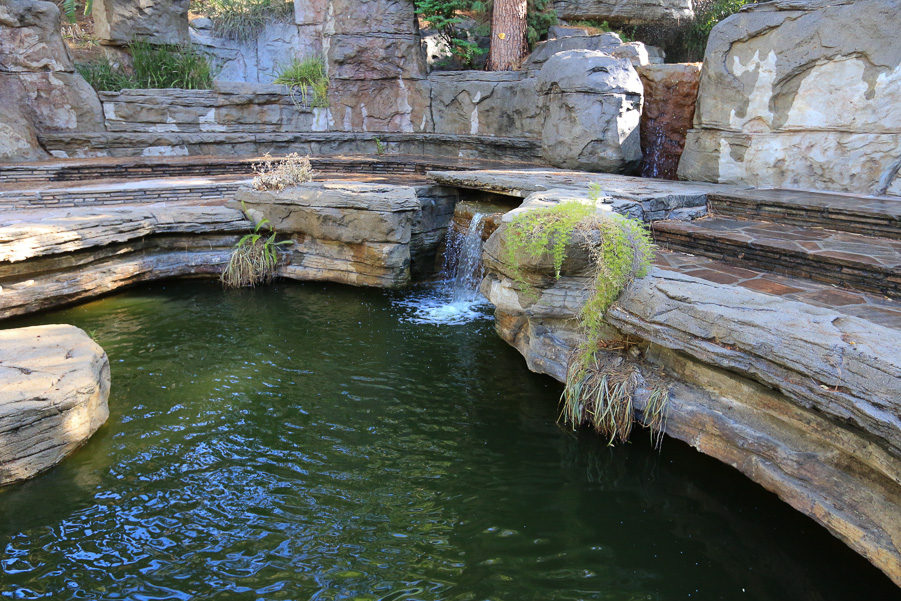 After getting directions from some helpful law enforcement officers, we headed over to Angel's Point.
Dodger Stadium is to the left and downtown Los Angeles is to the right.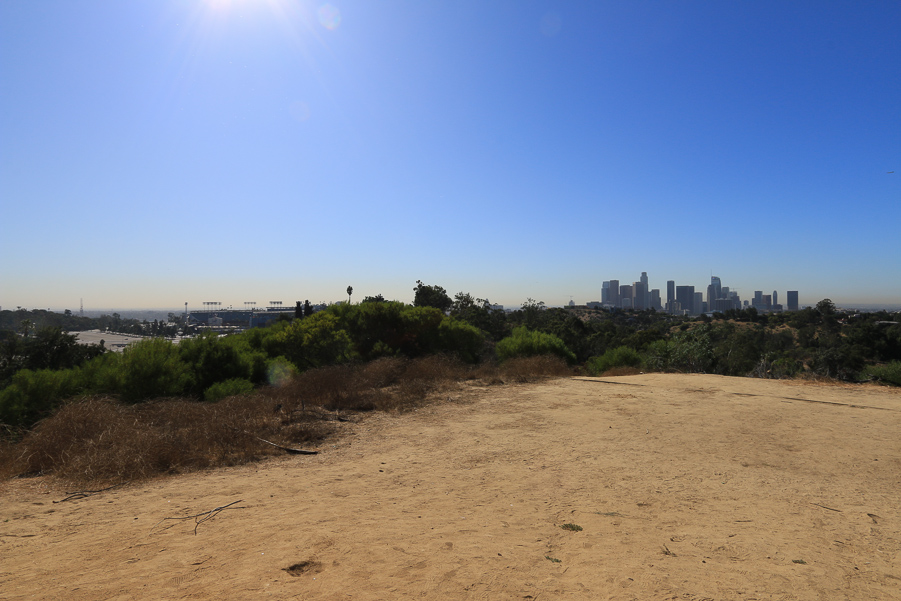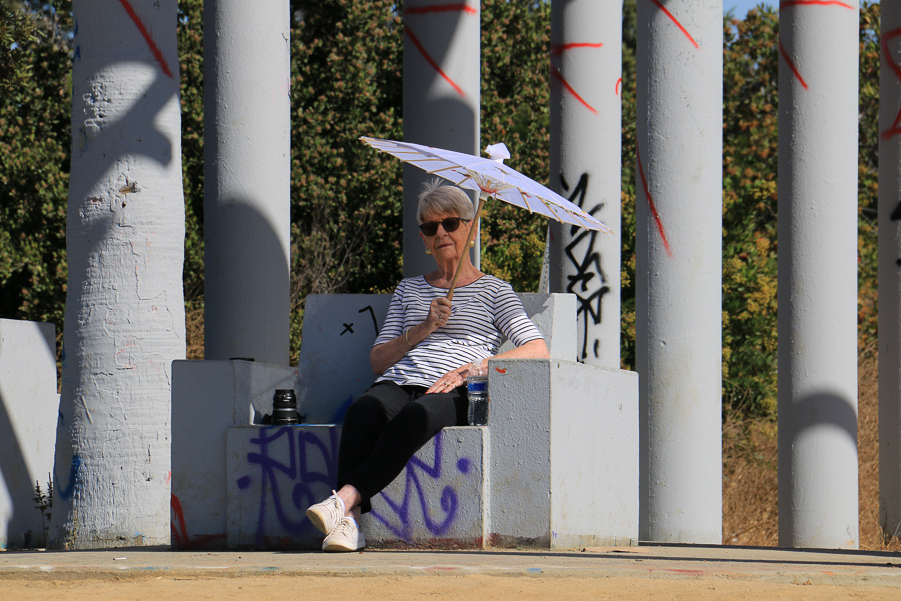 I haven't found a better location than here to get such a nice Chamber of Commerce shot of Los Angeles.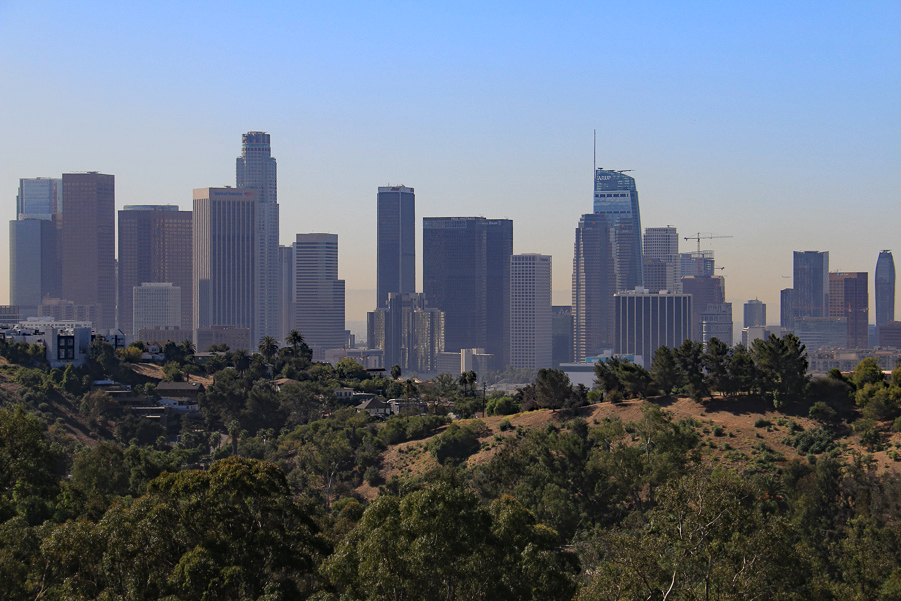 Before setting out on our adventure, we knew that there was a cafe at the Police Academy, but there was also the possibility of returning to the San Antonio Winery to have lunch at their restaurant. Since the cafe didn't excite us, we decided to try the food at the San Antonio Winery's restaurant, the Maddalena Restaurant.
You can look at all the selections before you order. There was also a sandwich table and a salad table.
I had "Maddalena's Meat Lasagna," with lean beef, ground pork, mozzarella, béchamel, marinara sauce, basil, parmesan cheese and sautéed vegetables.
Judy chose two items and the first was a delicious broccoli and cheese soup.
For her entree, it was their "Pasta Carbonara," an Italian pasta dish from Rome made with egg, Pecorino Romano cheese, guanciale, peas and black pepper.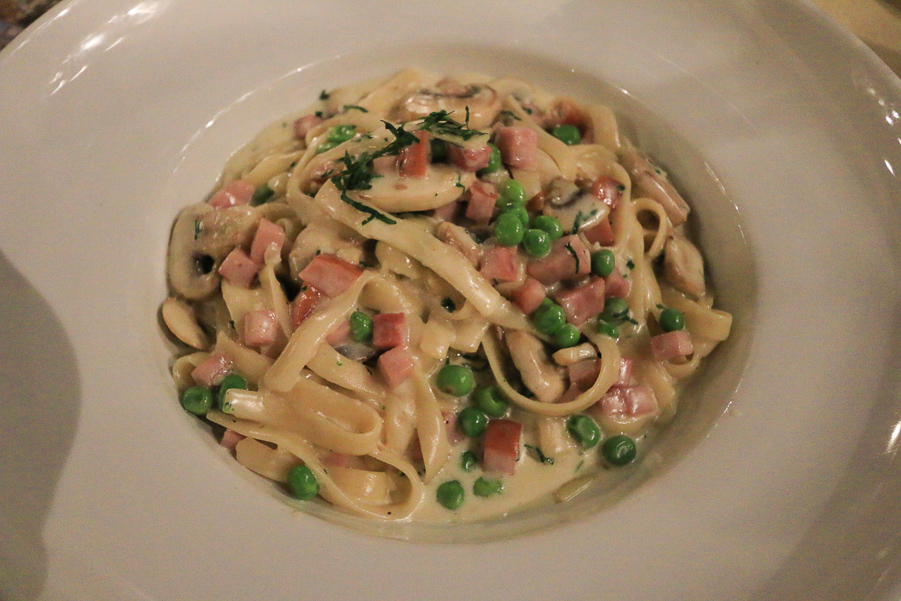 It was a fine ending to a lovely adventure.