December 1, 2021 - We saved some money on gas for this adventure, seeing as we only drove about two and one half miles to our destination. We went for a tour of the Edwards Mansion right here in Redlands. It was built in 1890 for Mr. James S. Edwards, a pioneer citizen and citrus grower. The fourteen room house was not at first used as a family home but was a boarding house for several years. At a later date, Edwards and his family took up residence in this great Victorian structure. It was occupied by the Edwards family from that time on until the death of Mrs. Edwards in 1958.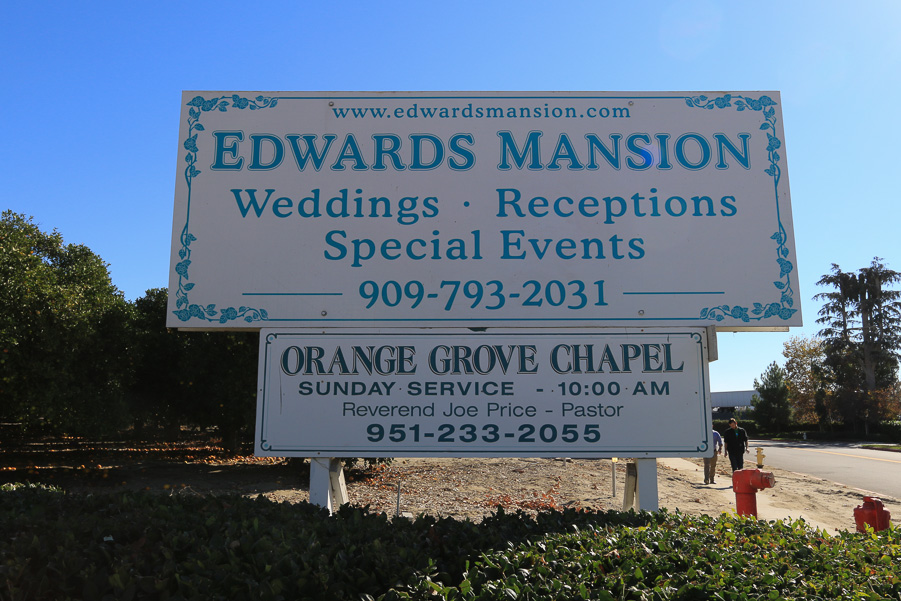 The first floor is now used as administrative space.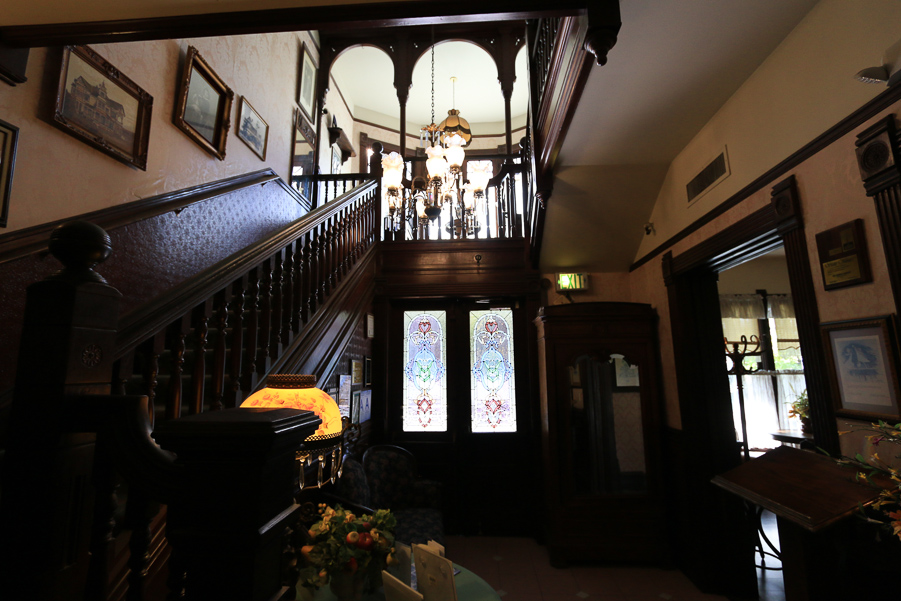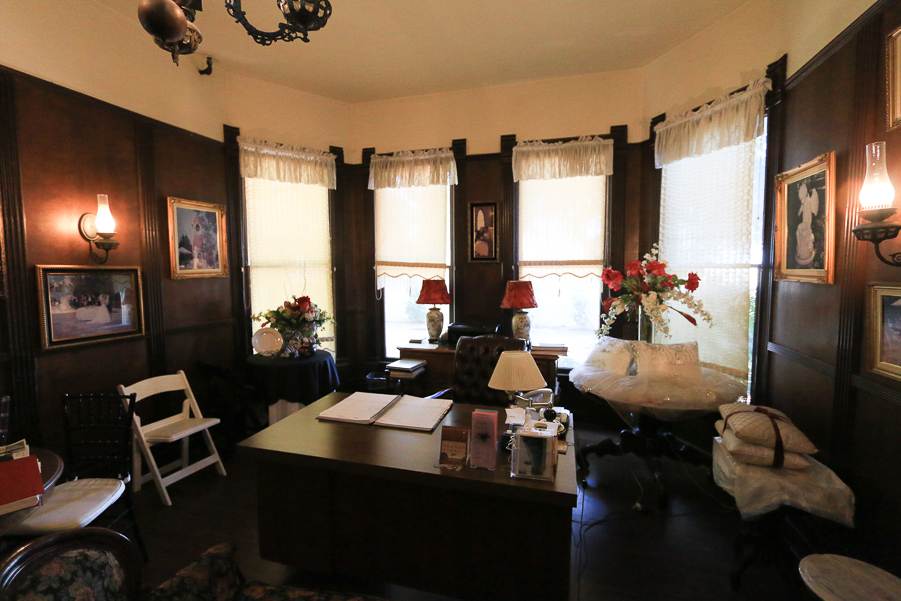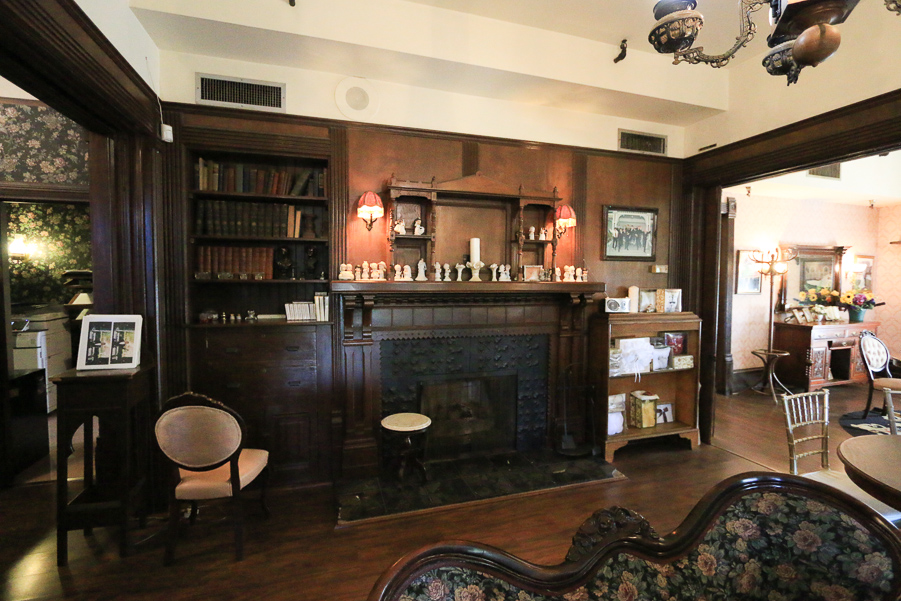 The second floor is used for weddings and other events.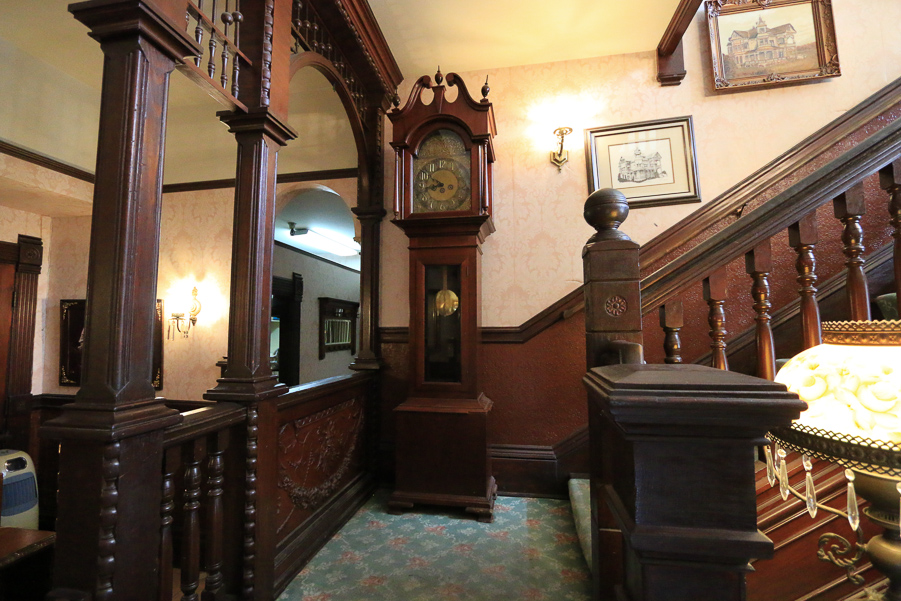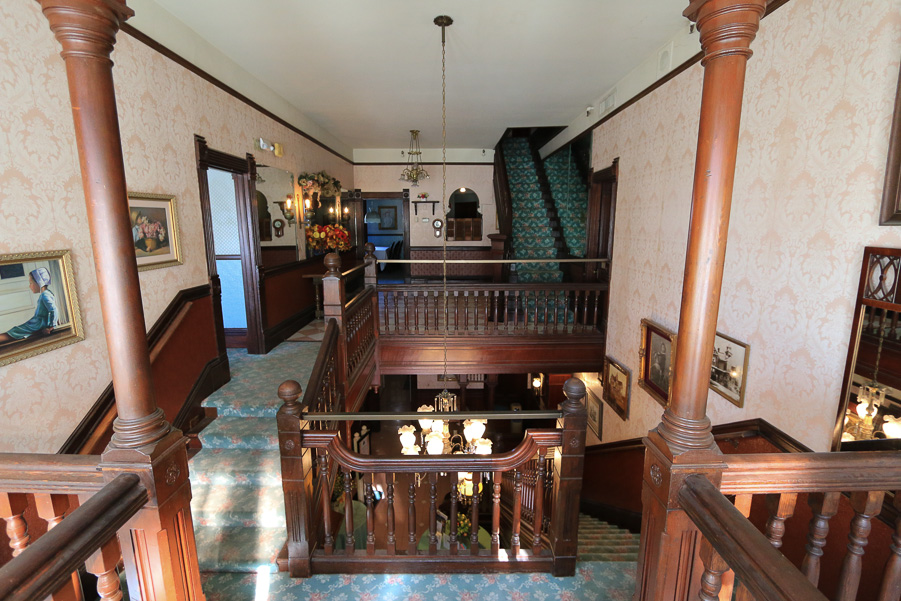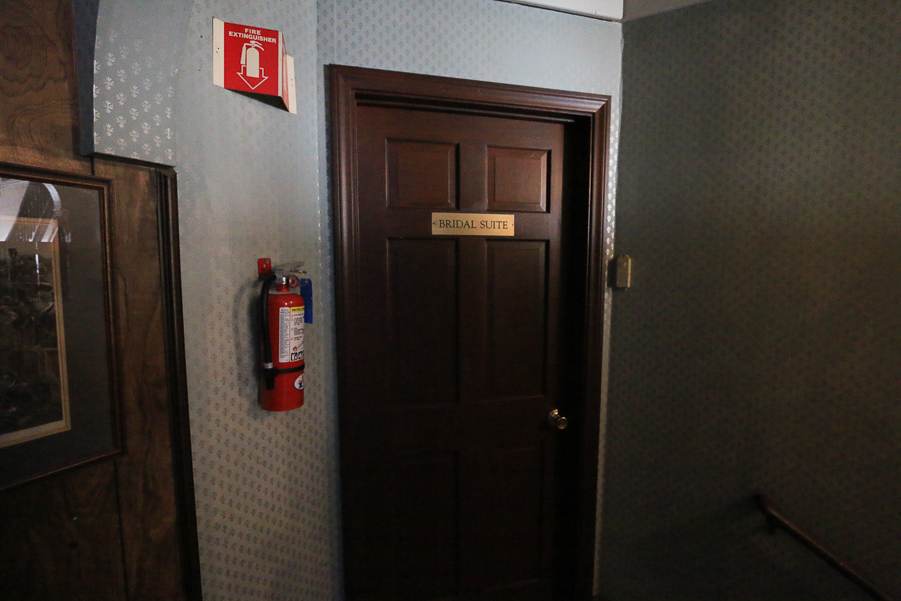 We fell in love with this beautiful and massive buffet table.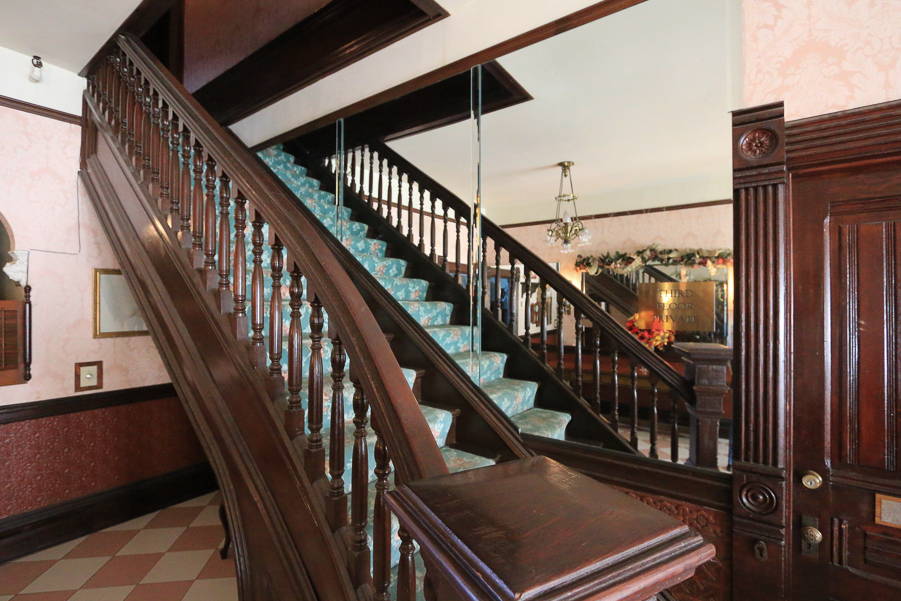 The outside grounds are extensive and reflect the period of the mansion.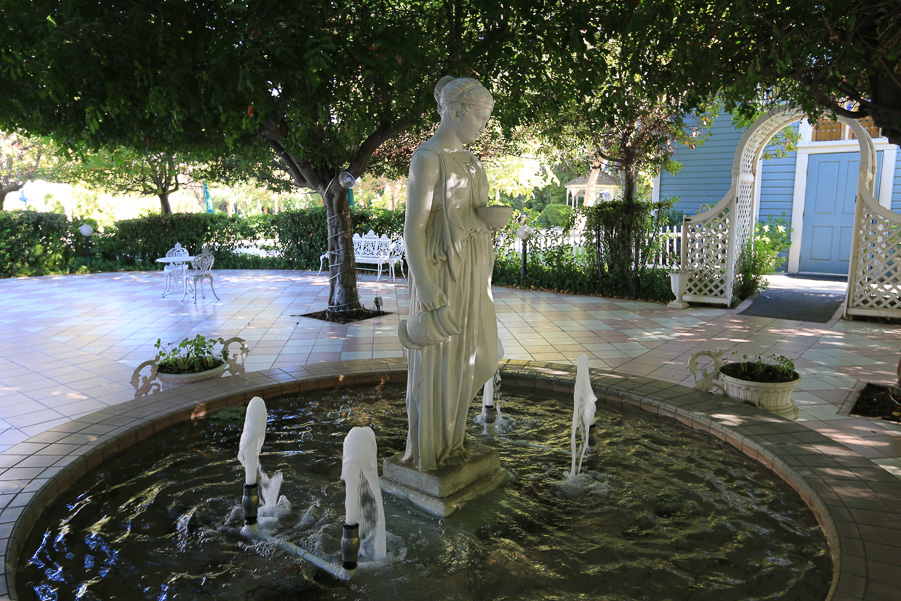 The staff was setting up for a luncheon function today.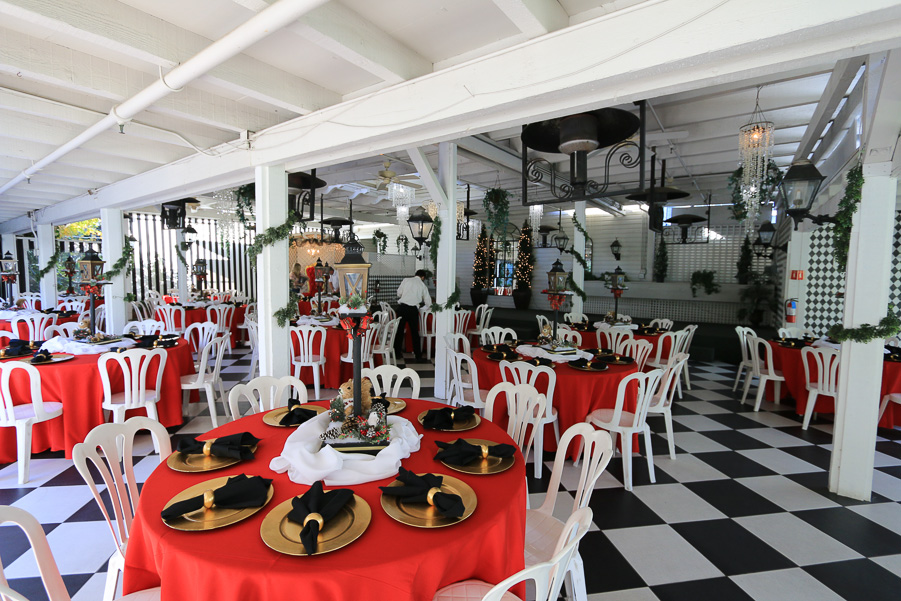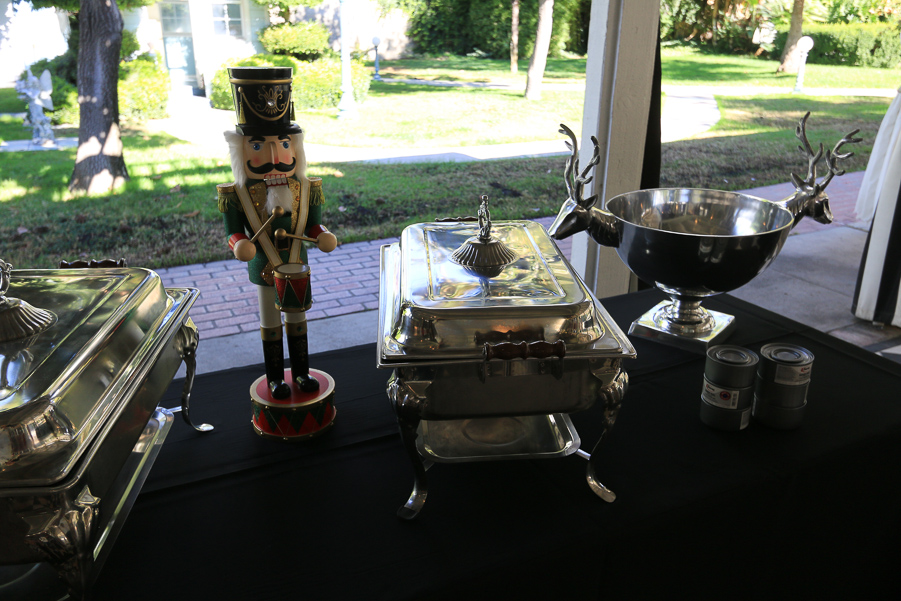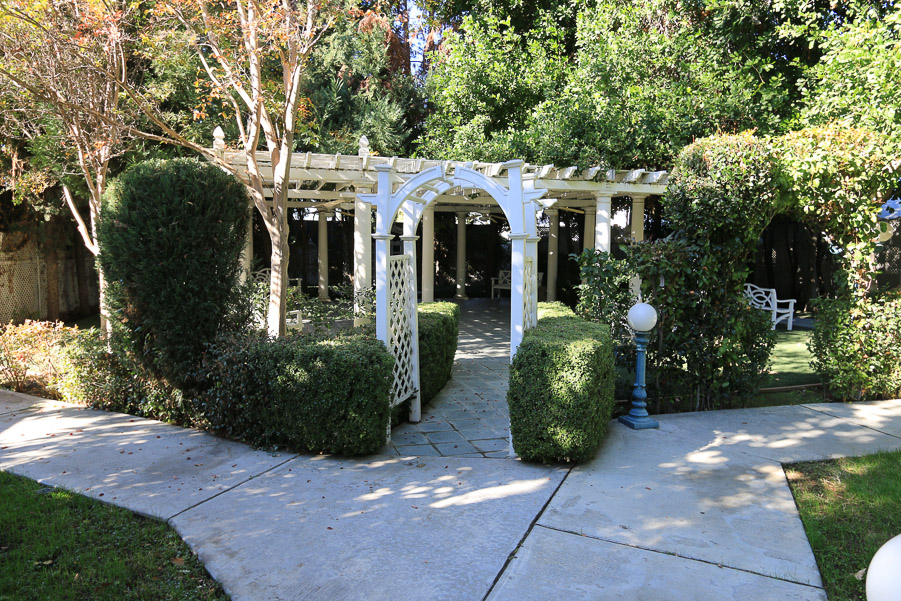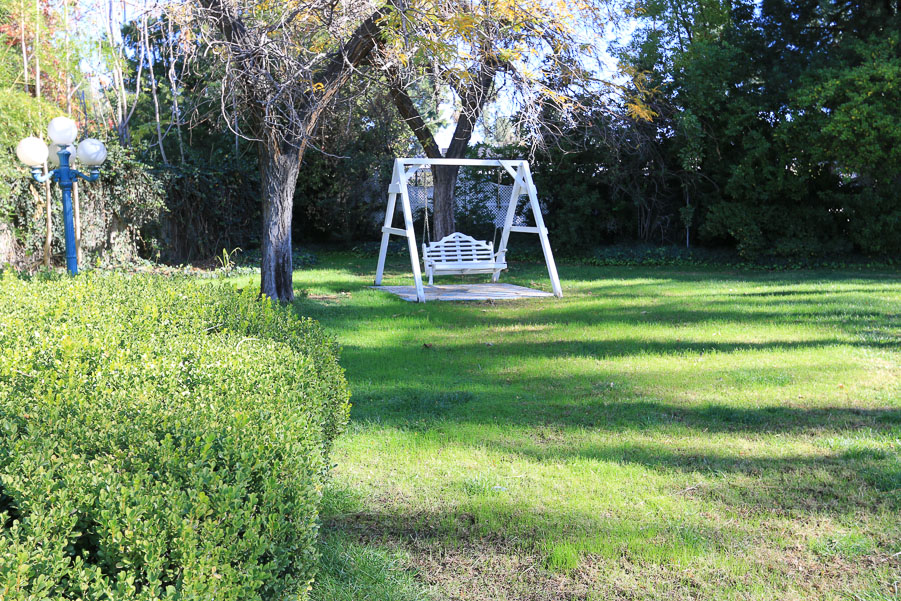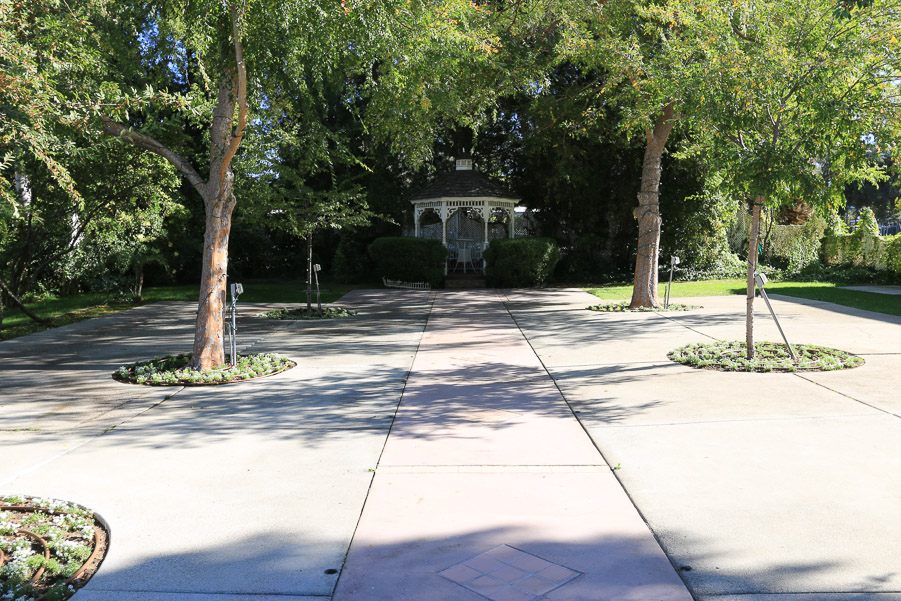 The Orange Grove Chapel is simply beautiful.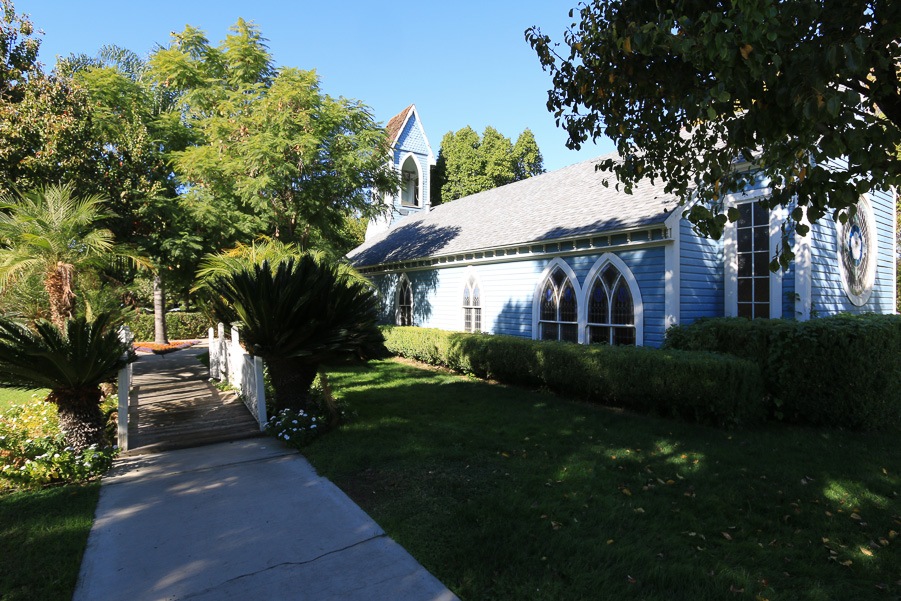 This photograph shows the house occupied by the Edwards family in 1910.
We were both very impressed with the mansion and how it has been maintained and repurposed.
Before out tour we had brunch at one of our local favorites, Carolyn's Cafe.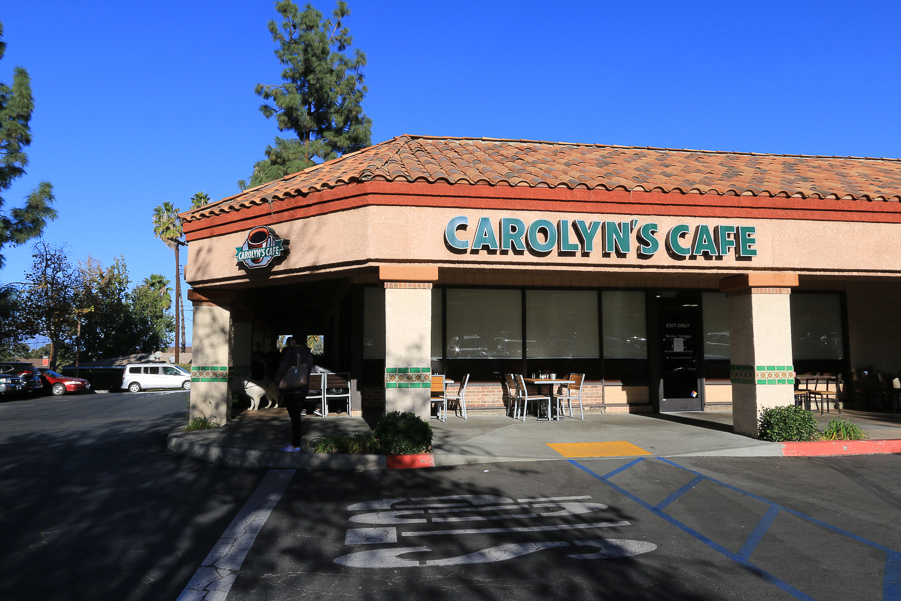 I had their California Scrambler with eggs, bacon, jack cheese, avocado and salsa.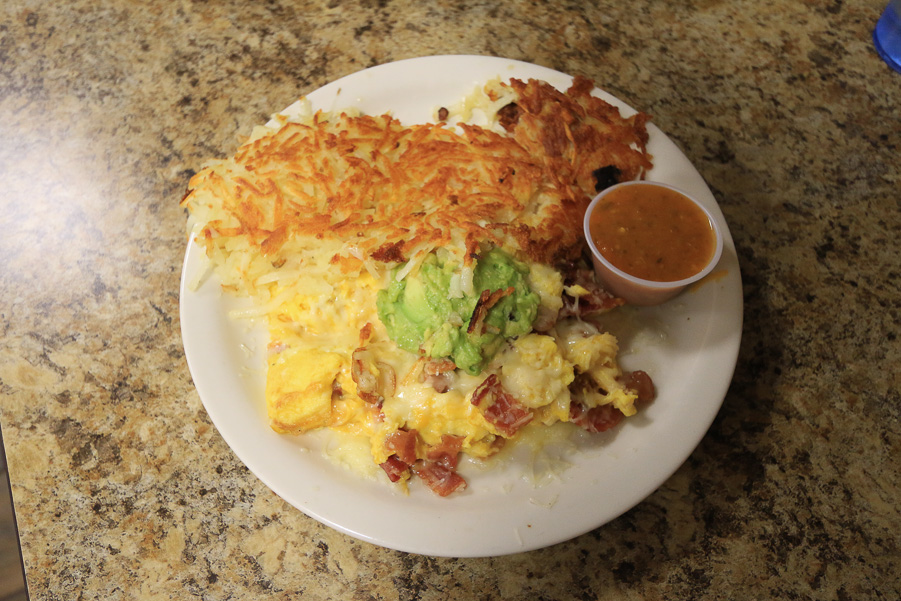 Judy got lucky! Since our Thanksgiving dinner didn't happen, she ordered the "Thanksgiving Sandwich" with white meat turkey, corn bread stuffing, cranberry sauce with mashed potatoes and gravy.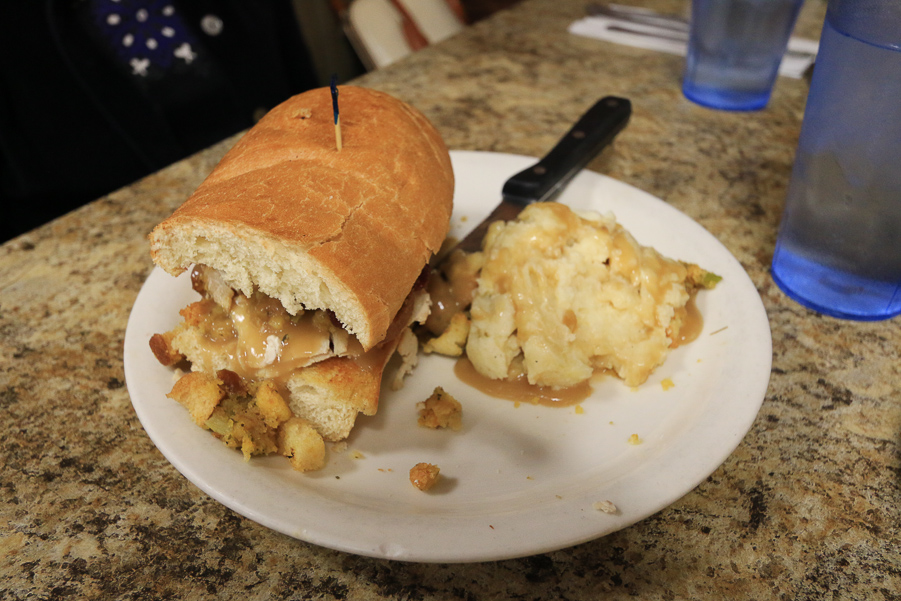 And we got to take Carolyn's signature coffee cake home for later.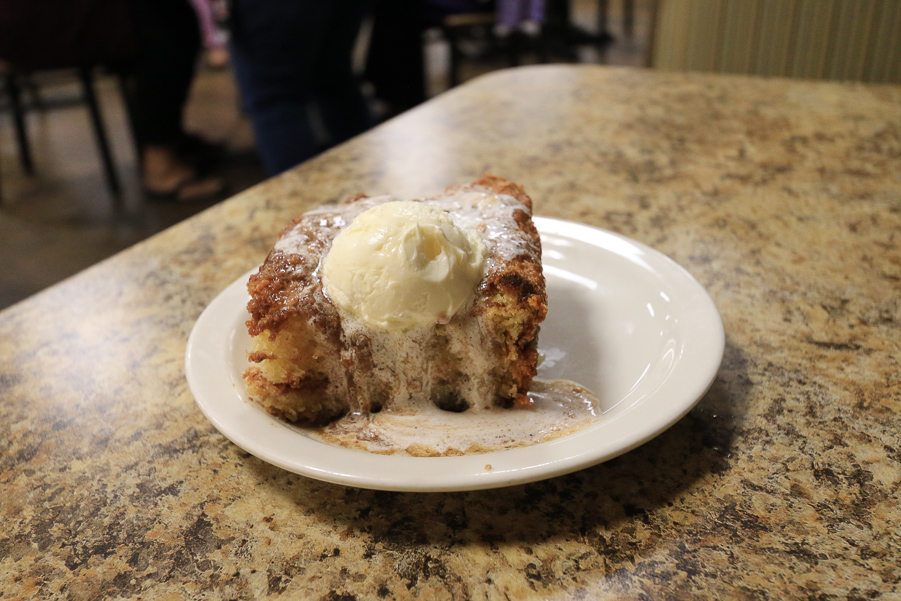 It was a great adventure and we never left town!