August 28, 2014 - Today's adventure took us to the east to visit the Edward-Dean Museum & Gardens in Cherry Valley, CA. The museum opened in 1958 and was founded by Edward Eberle and Dean Stout. They were reportedly a same-sex couple who passed themselves off as brothers since their relationship wasn't socially acceptable in the 1950's and 1960's. The museum features late 16th to early 19th century European & Asian Decorative Arts. Dean Stout designed the interior spaces to create a home-like atmosphere for visitors. We toured the gardens before entering the museum.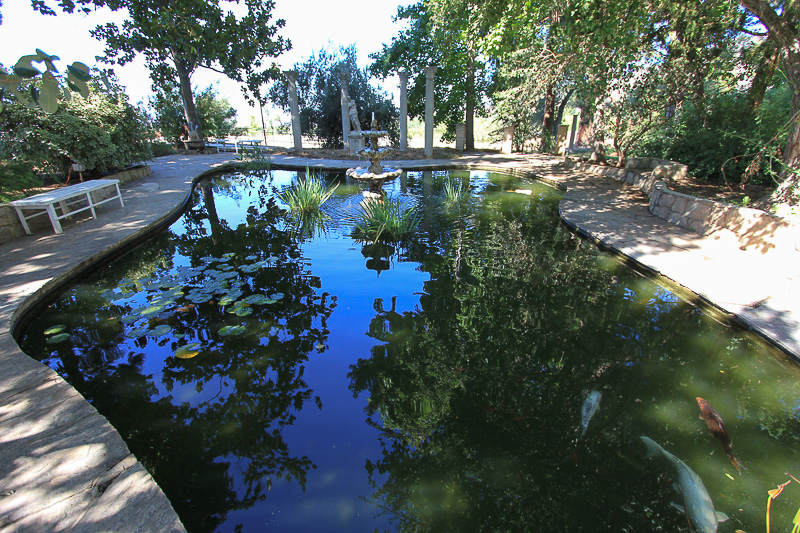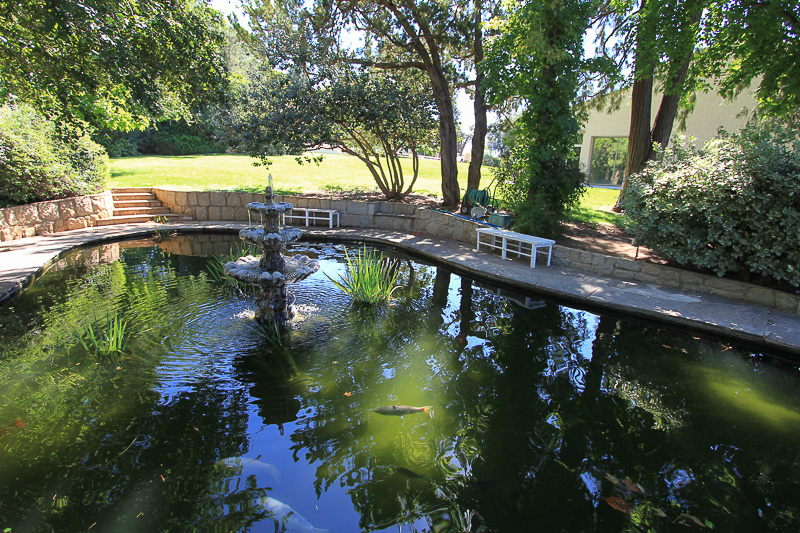 Originally, J. Edward Eberle and Dean Stout, two of Hollywood's foremost designers, came to the area to set up a weekend retreat and family vacation home. The museum was constructed on the grounds to hold their extensive art collection. It was built it in 1957 during Hollywood's heydays, and was often used by the stars on their way down to Palm Springs; it was something of a party place.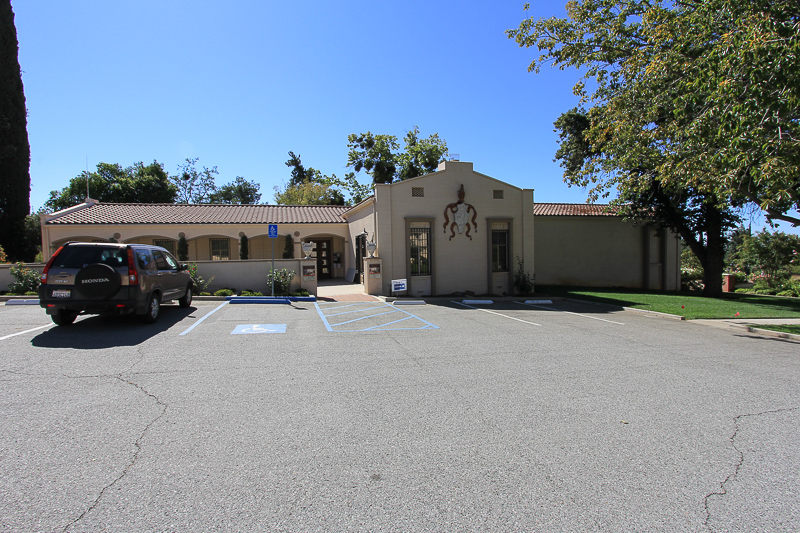 This is the Oak Room, one of five exhibit halls in the museum.
The beach estate built by William Randolph Hearst for Marion Davies in Santa Monica was demolished in 1957 and Edward Eberle bought the oak panels for the museum.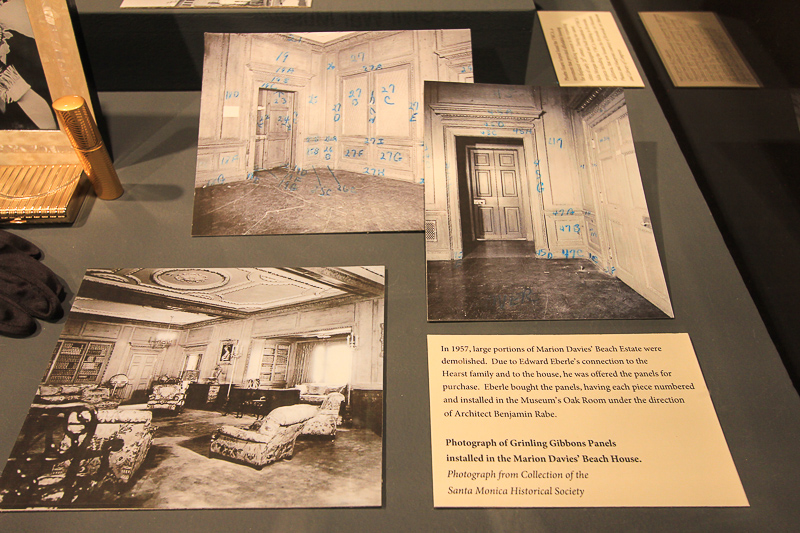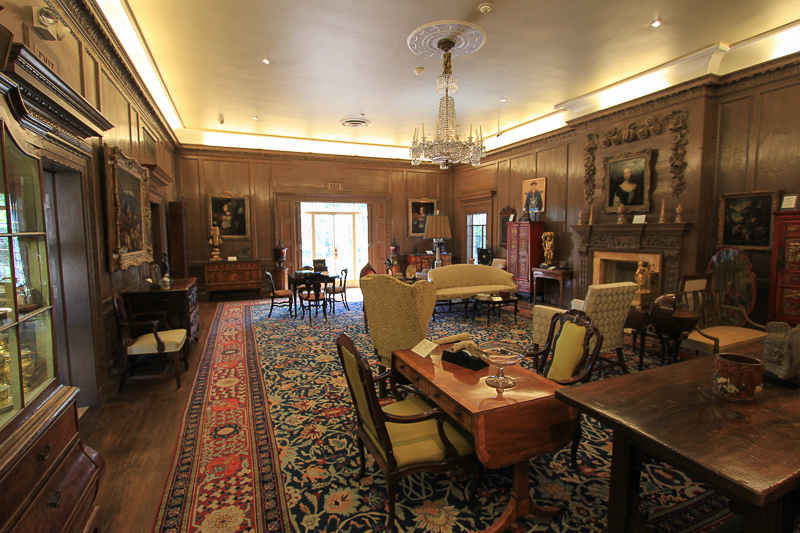 This is the Blue Room, which is evocative of an 18th century Paris salon.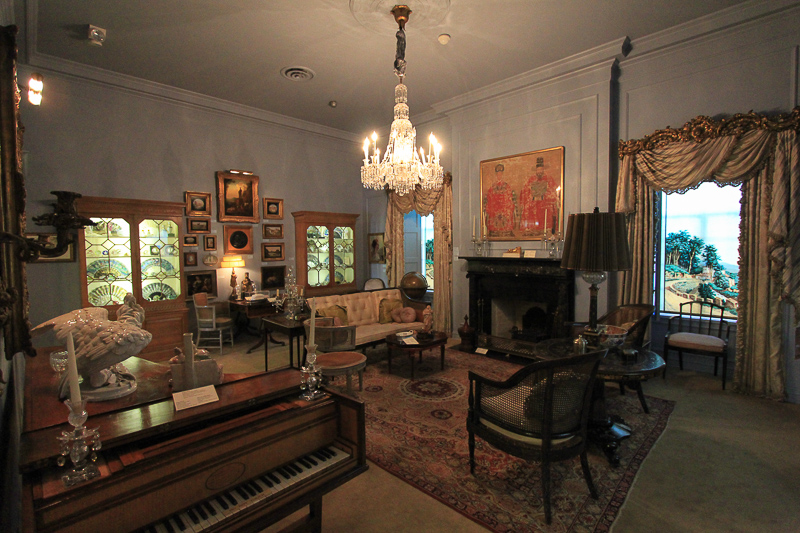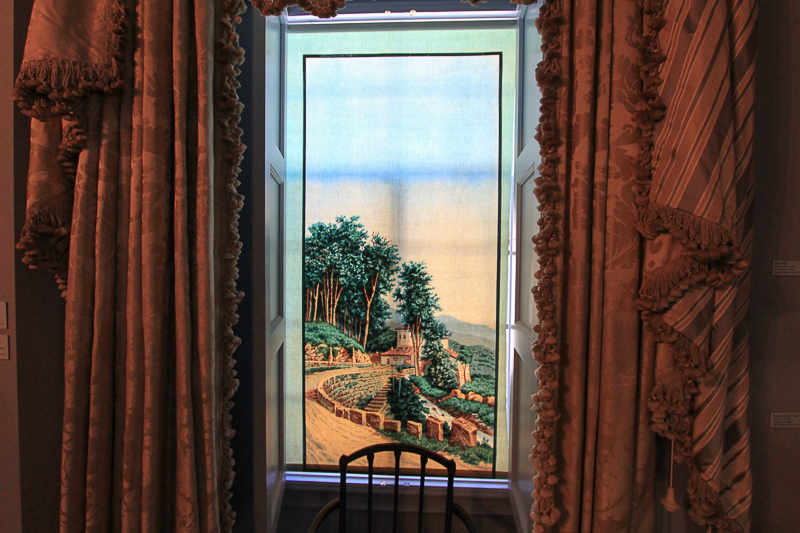 This room holds the museum's various temporary exhibits.
This is the Rose Garden located right behind the museum.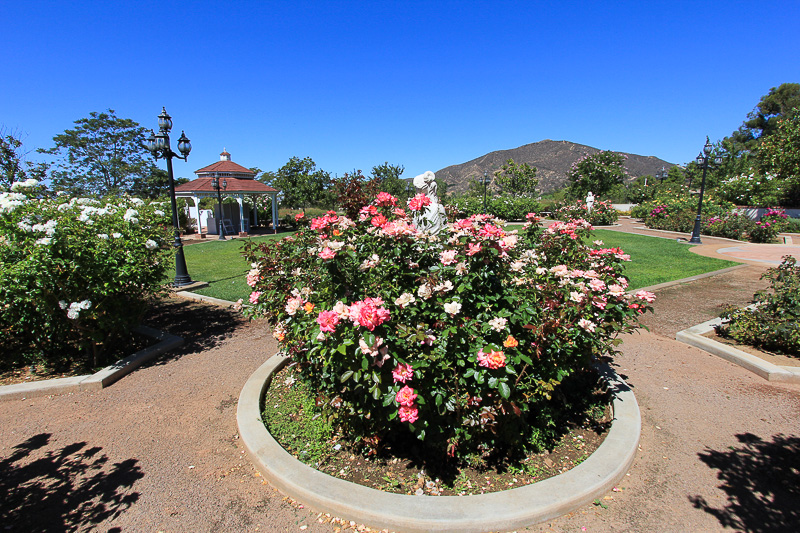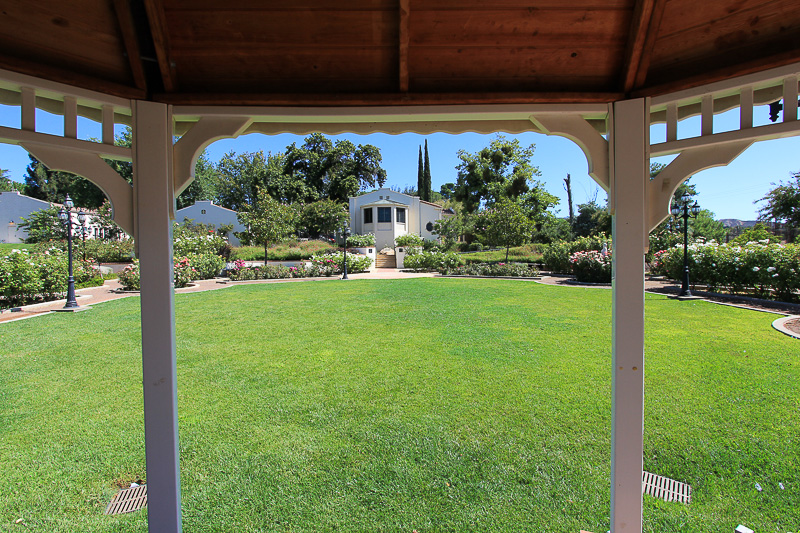 Edward and Dean amassed a truly outstanding collection.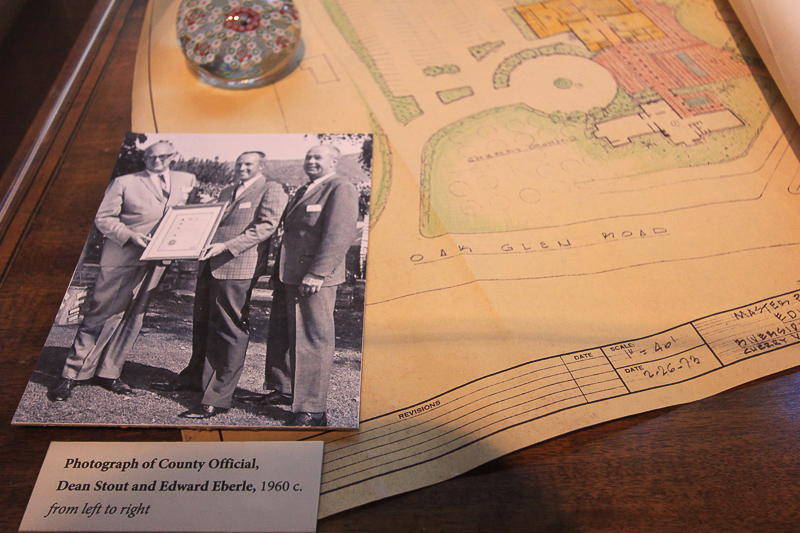 After touring the museum, we had lunch at the Grand Oak Steakhouse & Bar at the Highland Springs Resort. This resort has quite a history itself beginning as a stagecoach stop in 1862. Before becoming a lawman, Wyatt Earp frequently drove his stagecoach from San Bernardino to La Paz, Arizona, on which the Highland Springs Resort (then the Smith Station) was a popular stop. Other notable historical figures that were fans of the resort include Albert Einstein, Bob Hope, Elizabeth Taylor, Ernest Hemingway and Roy Rogers.
We were just blown away with the food served here. Judy had their "Panini Toscano," a grilled sandwich of tomato, mozzarella and basil pesto on focaccia bread. I had their "Croque-Monsieur," an oven-baked ham and cheese sandwich with Crème fraîche and Parmesan cheese. For dessert, we split a warm peach crisp with blackberries, Crème fraîche and whipped cream. I still get hungry just thinking about it. What an adventure!