October 16, 2013 - Our adventure today was to visit the Earl Burns Miller Japanese Garden on the campus of the California State University in Long Beach. The 1.3 acre hill and pond Japanese-style garden was built through a generous donation from Mrs. Loraine Miller Collins in honor of her late husband Earl Burns Miller. The garden is a hybrid art form that combines typical elements of Japanese garden design within the context of its Southern California location. The garden is relatively small but its impact is powerful.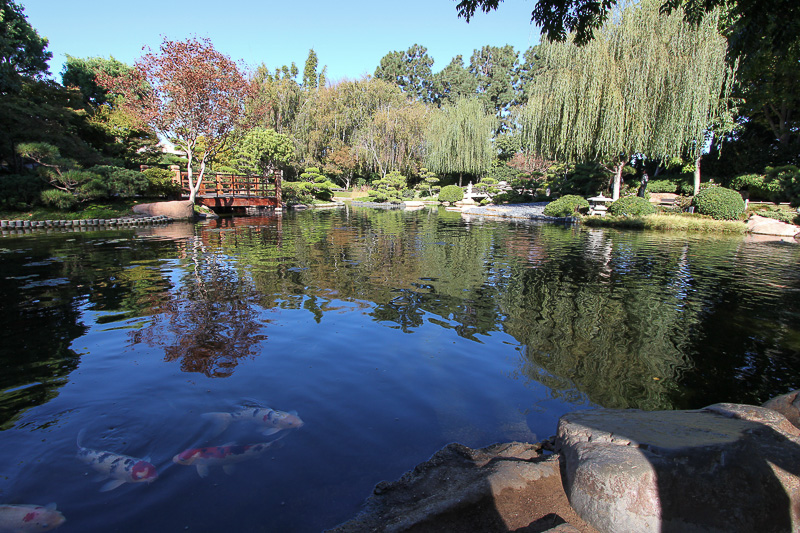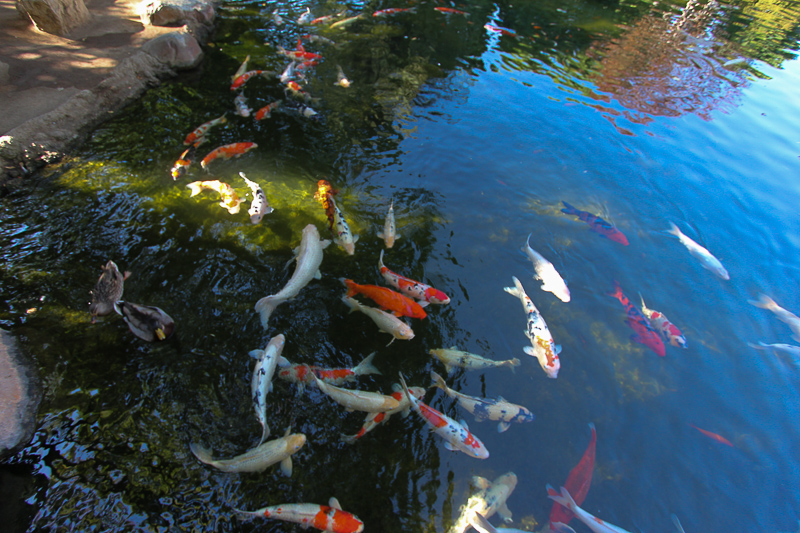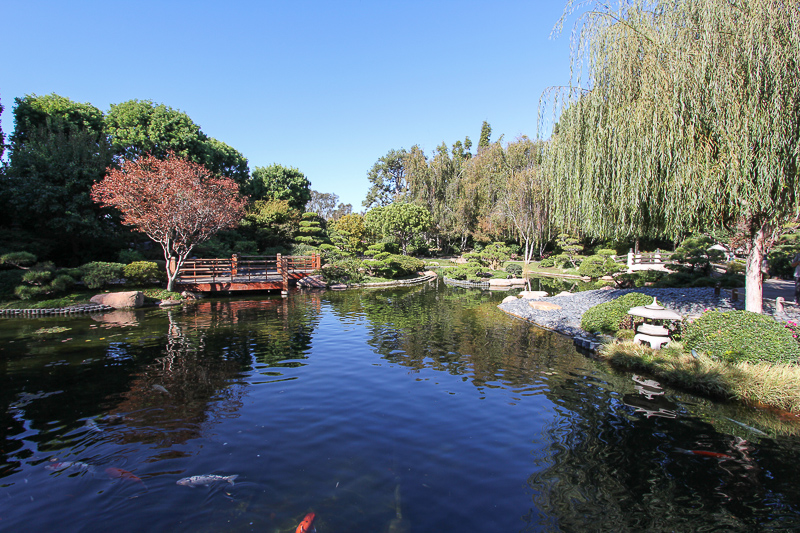 Both the koi and this one lone duck followed visitors around the pond looking for some food to be tossed in.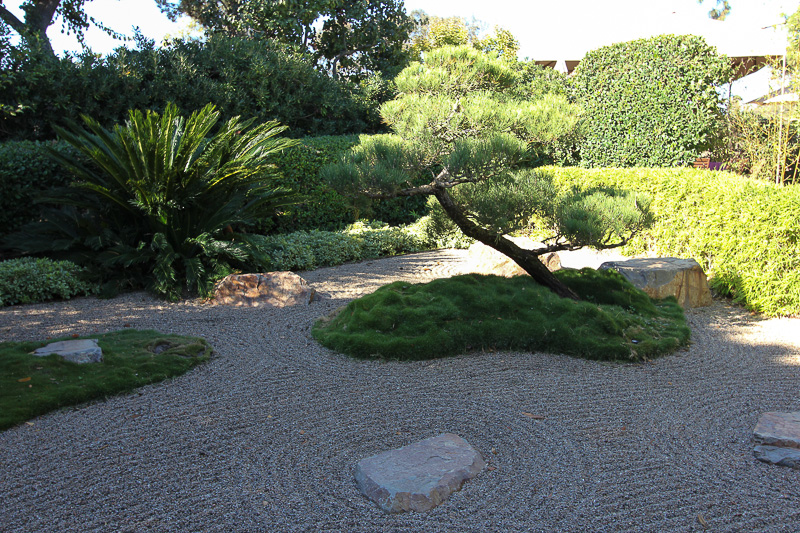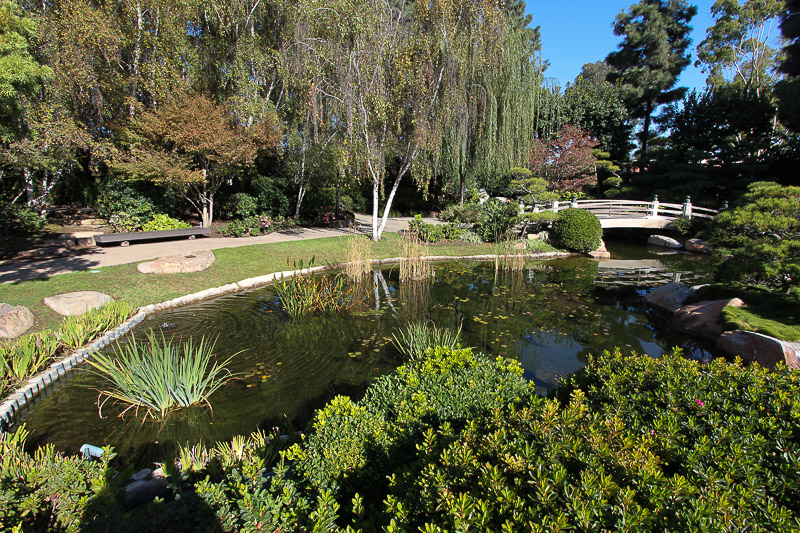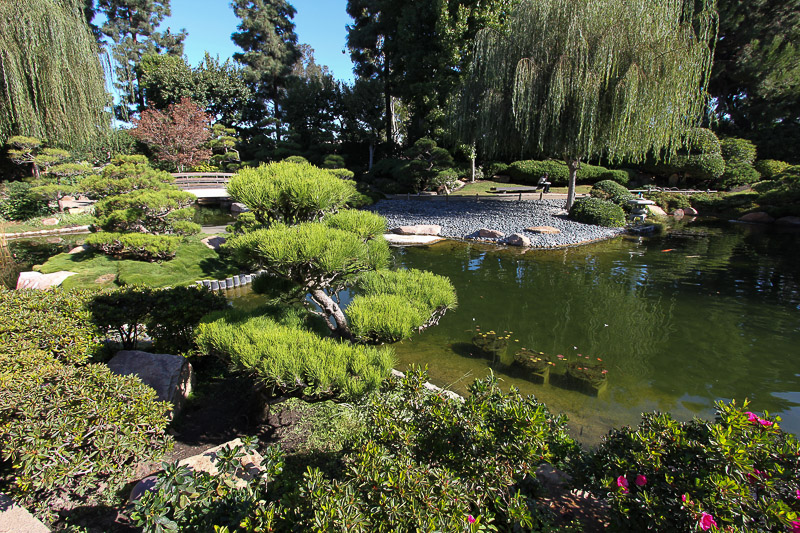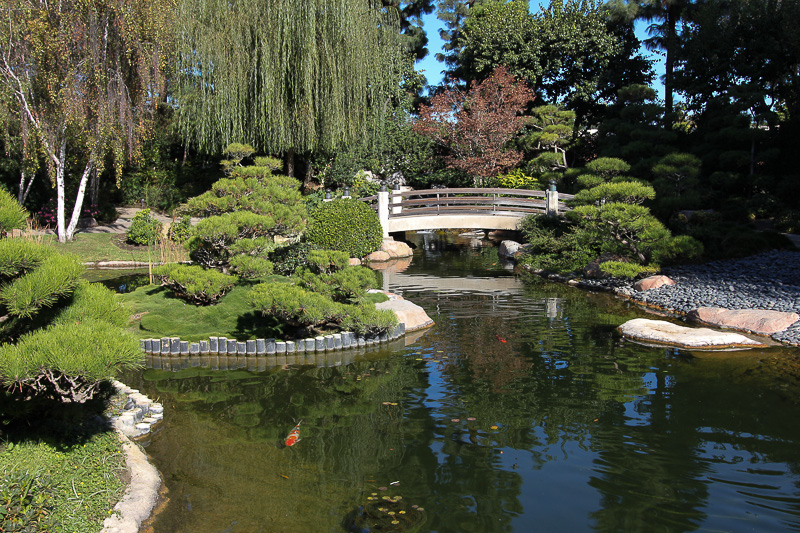 "I have a dream for this garden. When a person is tired, or anxious, or in a quest of beauty, may they enter and come forth refreshed to meet the problems of the day. There will be music of the wind through the pines, music from the waterfalls and the birds. There will be serenity as you walk around the lake, and joy, I hope, in the beauty of the reflections in that lake. There will be iris and azaleas in the Spring. Flowering magnolia in Summer. In the Fall, chrysanthemums and the gold of the liquid amber trees. There will be strength and solidity in the rocks and the wooden bridges. And, of course, there will be bamboo, a favorite wood of the Japanese because it is so useful and beautiful. There is an old proverb that says, 'Bamboo bends but never breaks.' It is my hope that as you leave your tour of the garden, you will find in your heart that proverb, and the day will be filled with joy." - Loraine Miller Collins
After the garden, we drove to the Belmont Shore neighborhood in Long Beach to have lunch at La Strada. Judy had her favorite, Tagiatelle Scampi, which is fresh sautéed shrimp with white wine, garlic, basil and fresh tomato in a lobster cream sauce. I had their fantastic eggplant parmesan. Life is good!