November 17, 2021 - Wednesday - Sometimes our adventures turn out to be all about the eating. Well, today it was intentional, since everything about this adventure was about food. We were in Century City to revisit the Eataly complex. Eataly is the largest Italian marketplace in the world, comprising a variety of restaurants, food and beverage counters, a bakery, retail items, and a cooking school. Eataly was founded by Oscar Farinetti in 2007 with the first Eataly opening in Turin, Italy.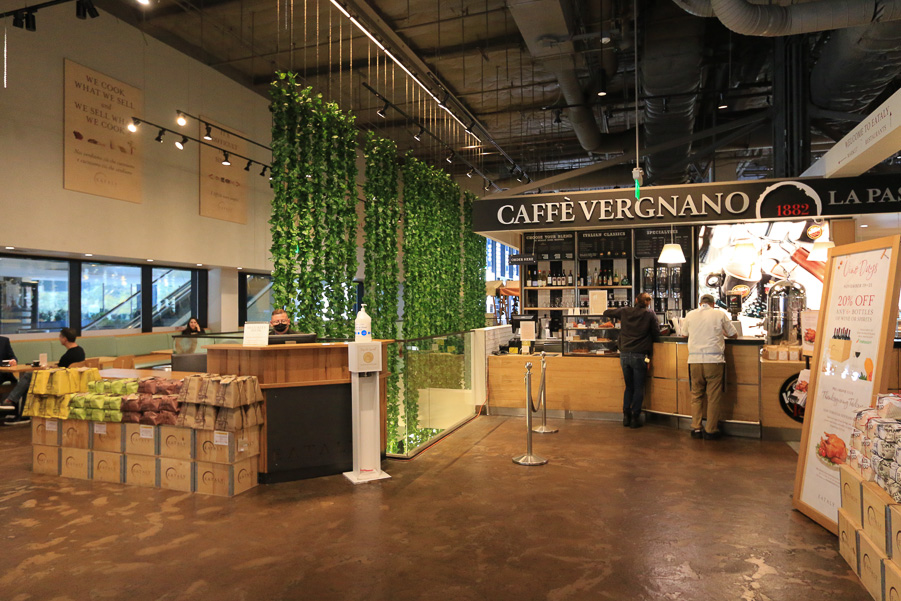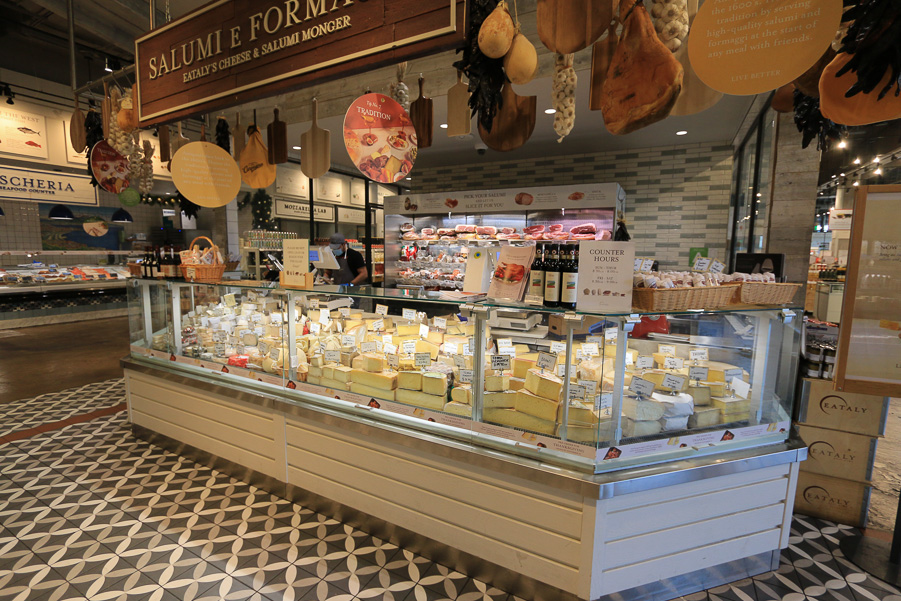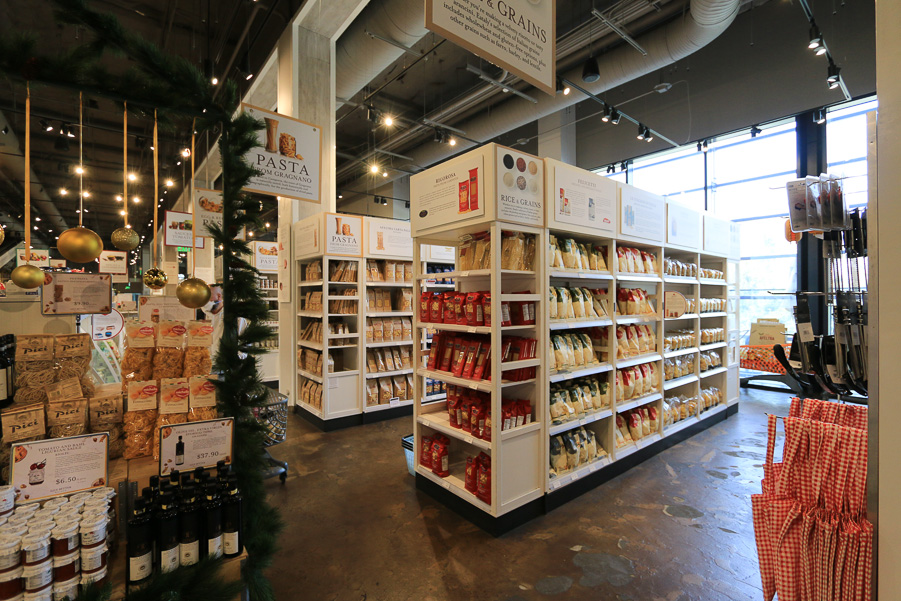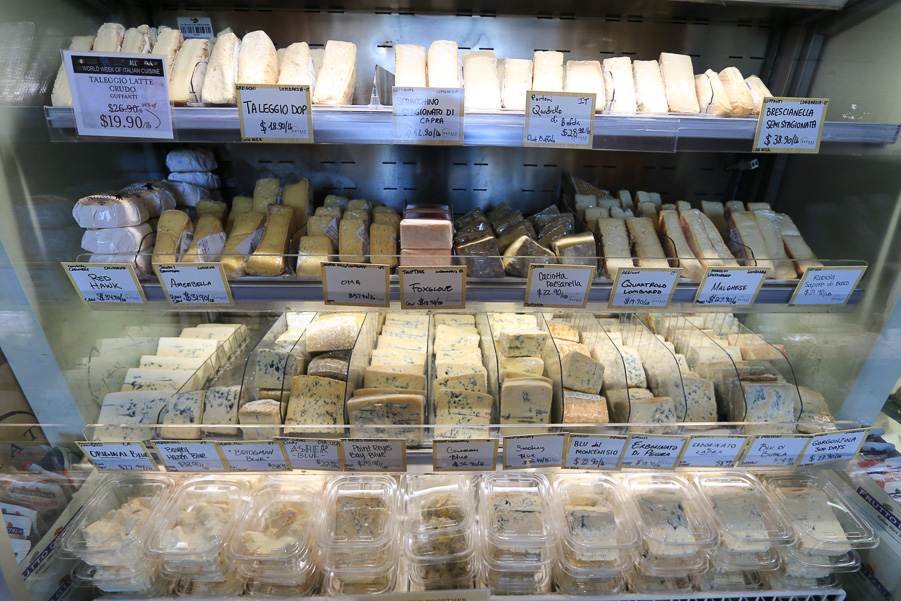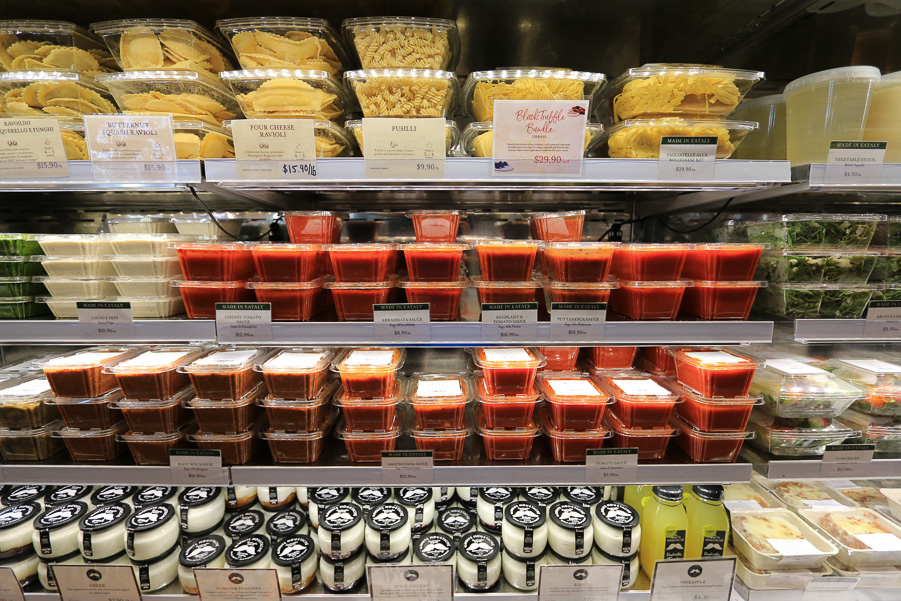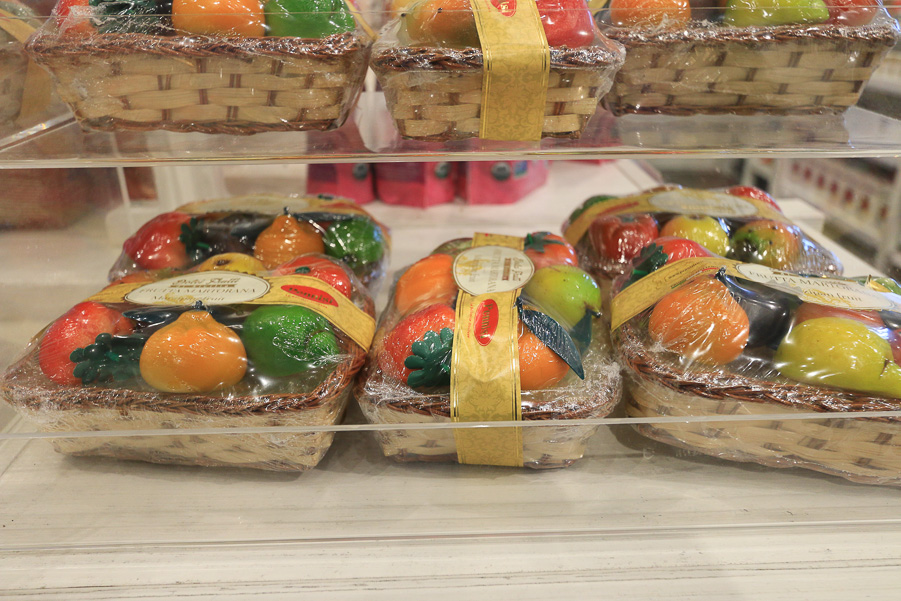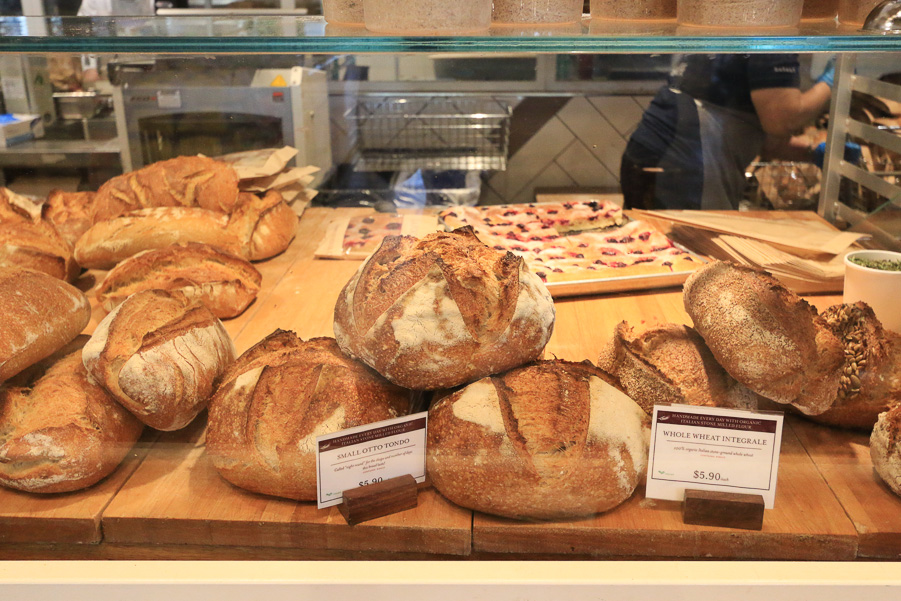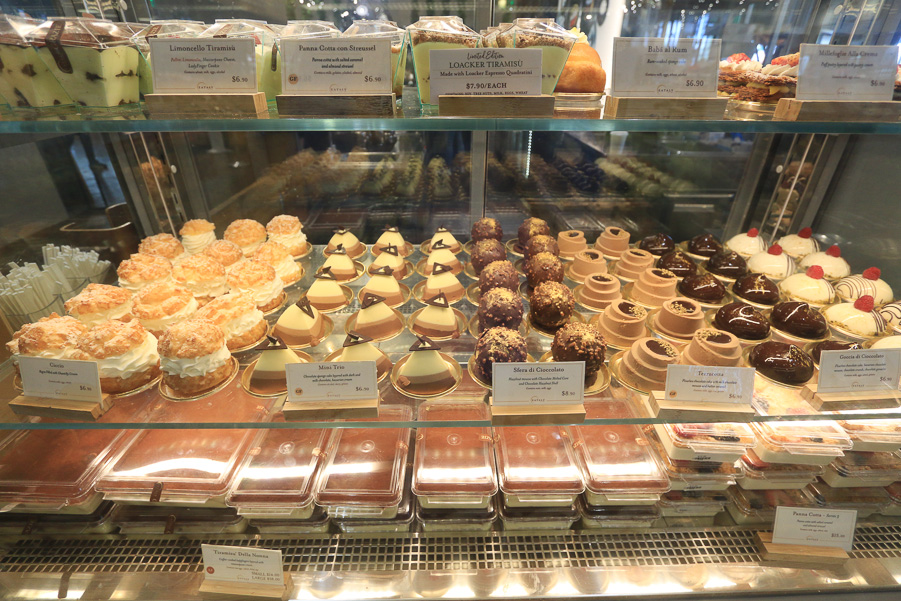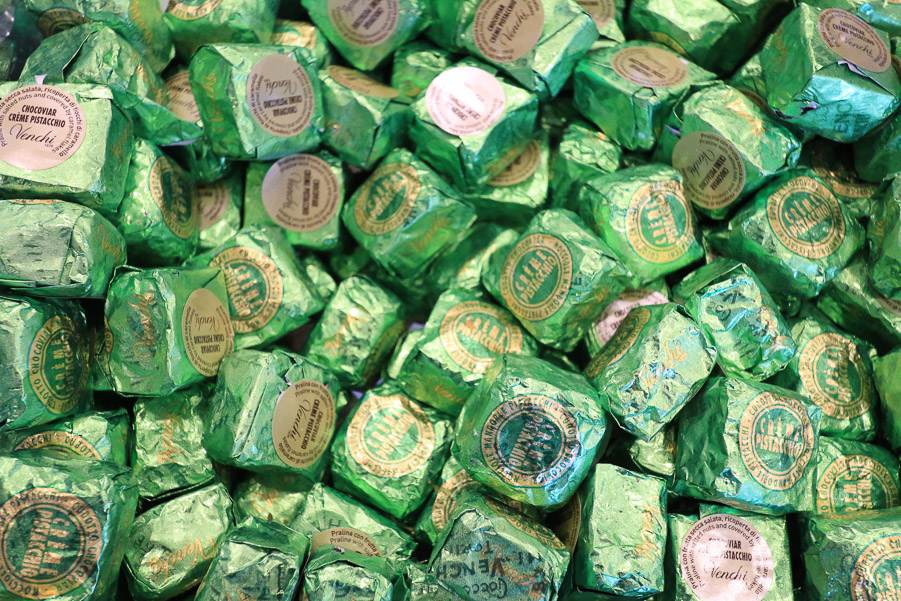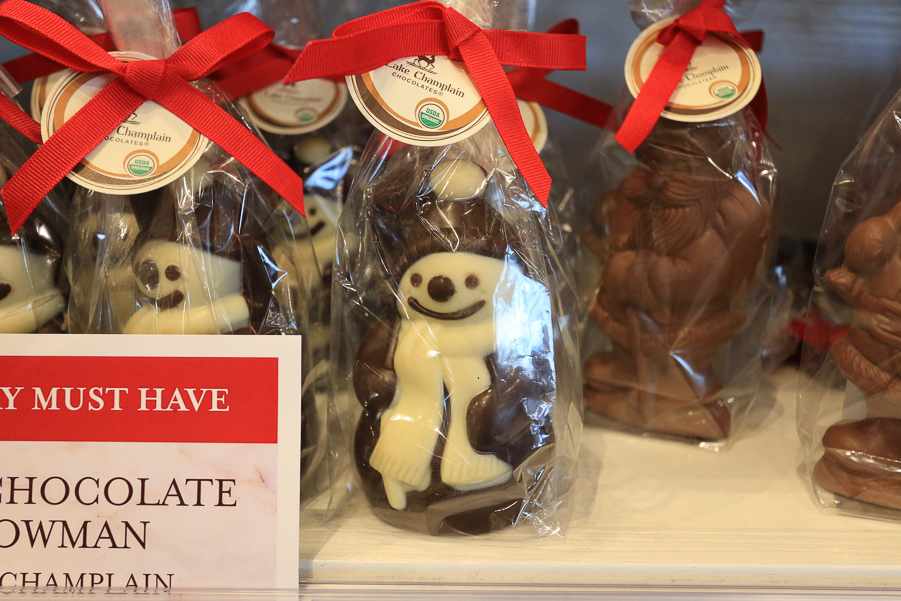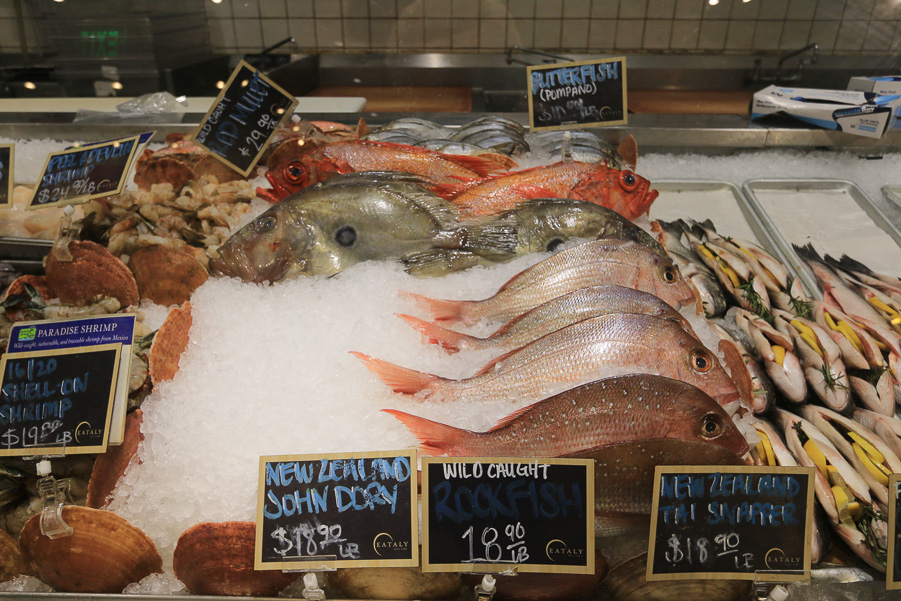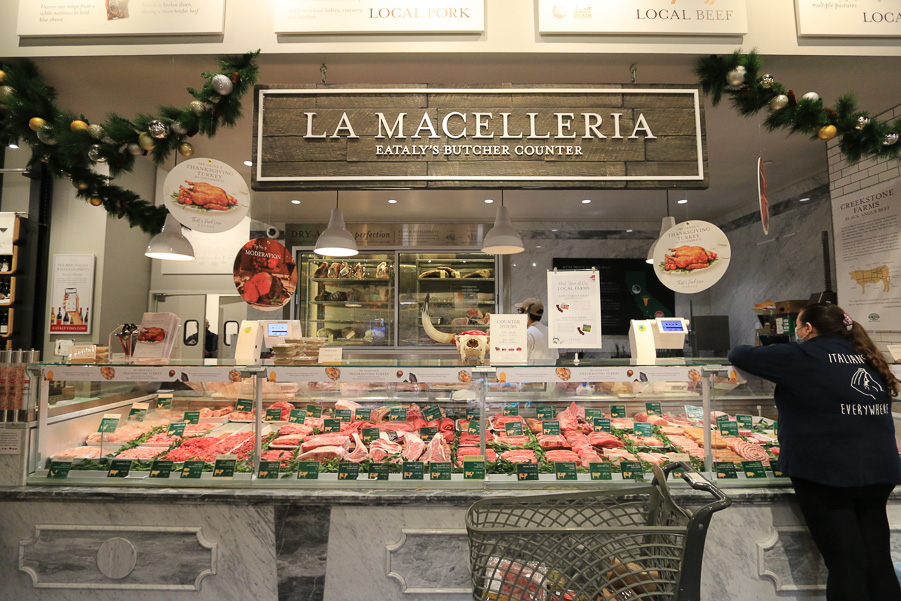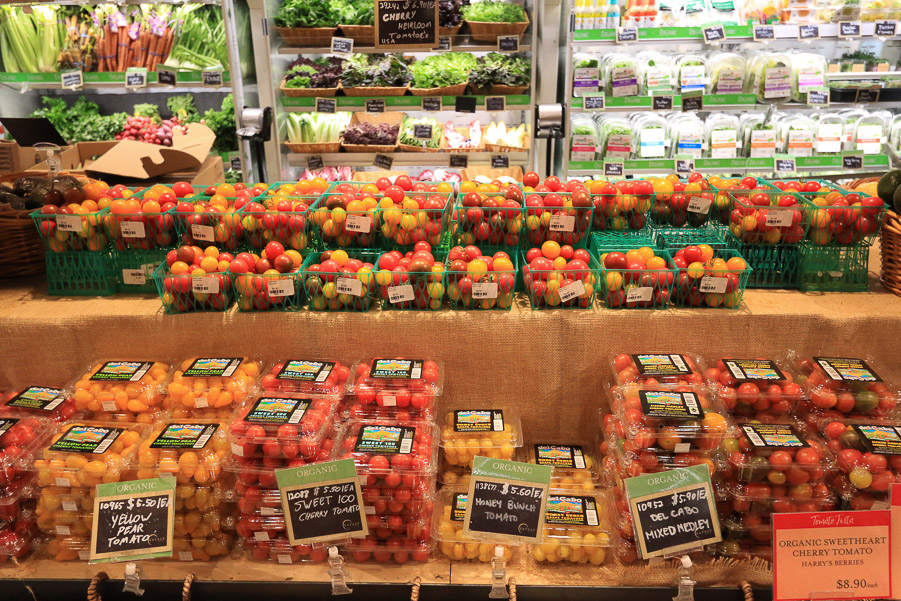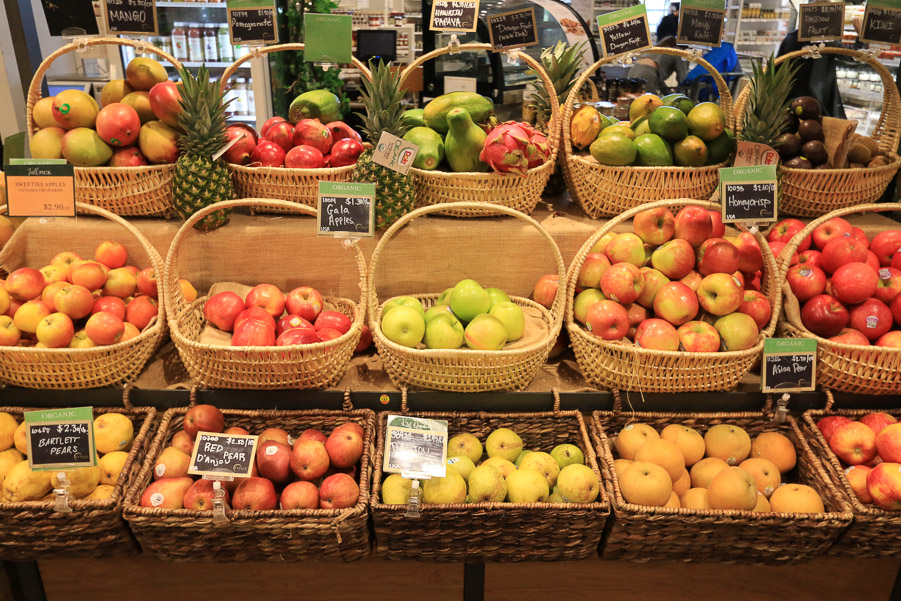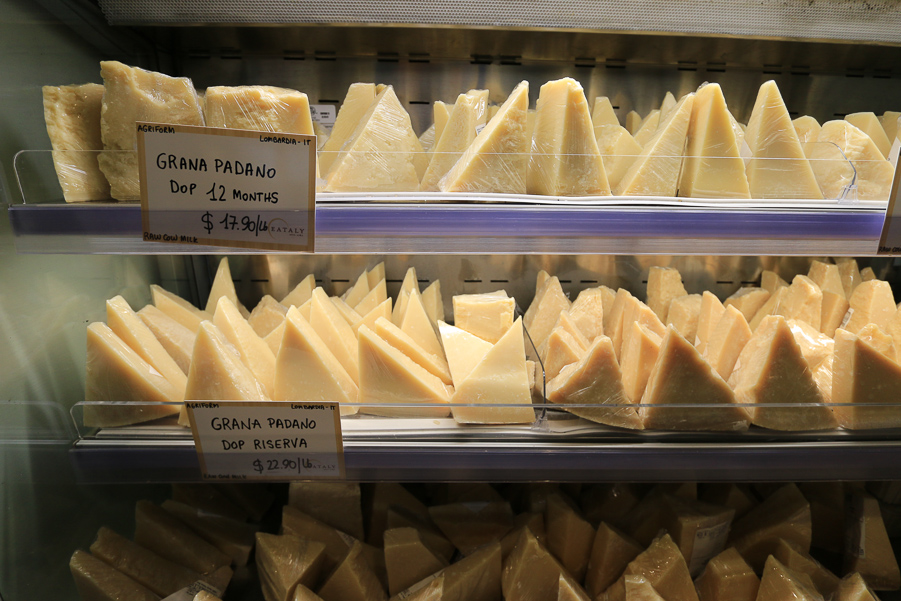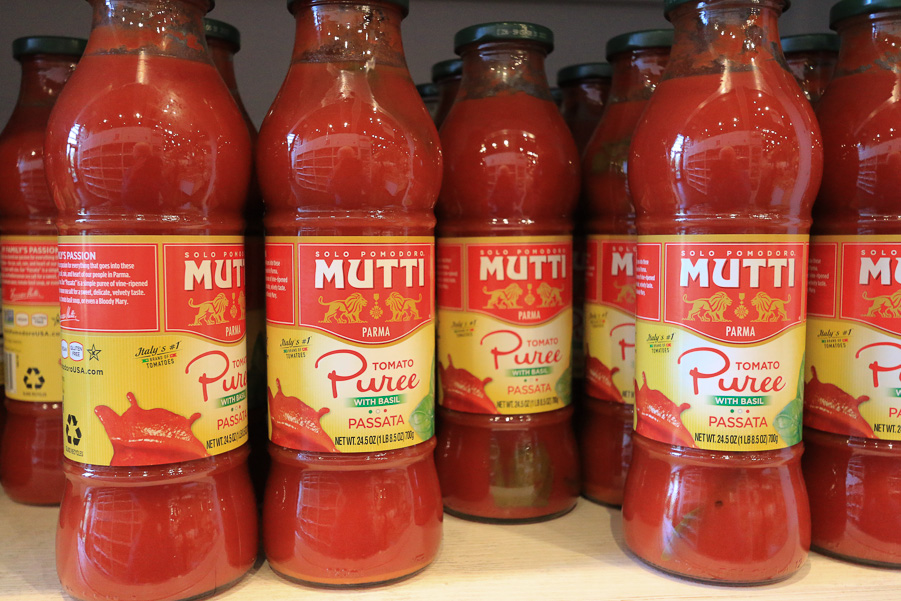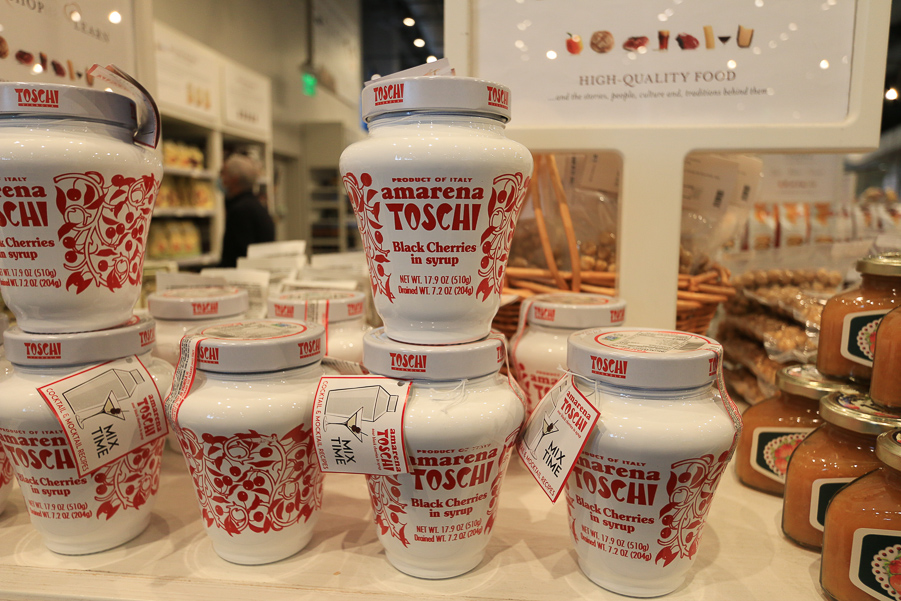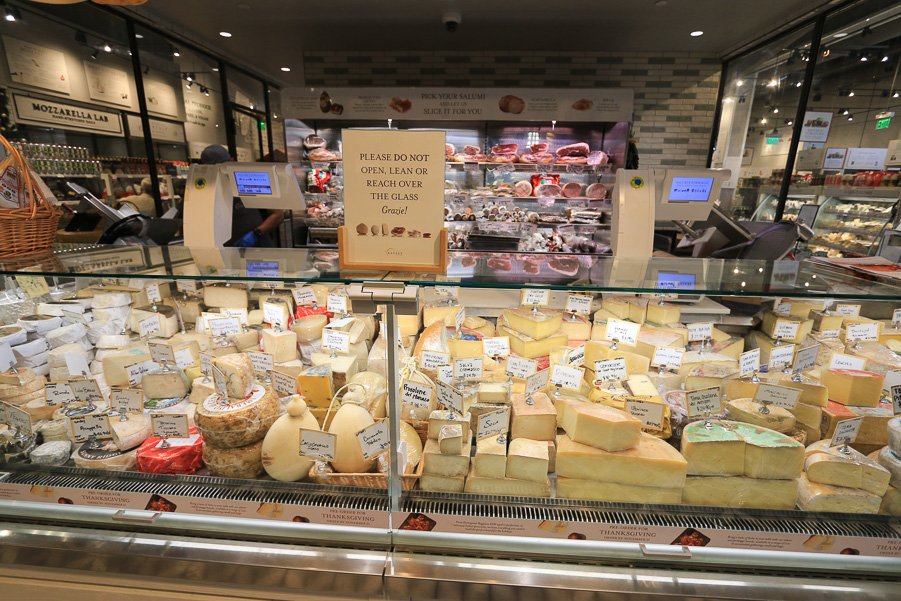 Lunch today was at the Terra restaurant located on the roof of the store.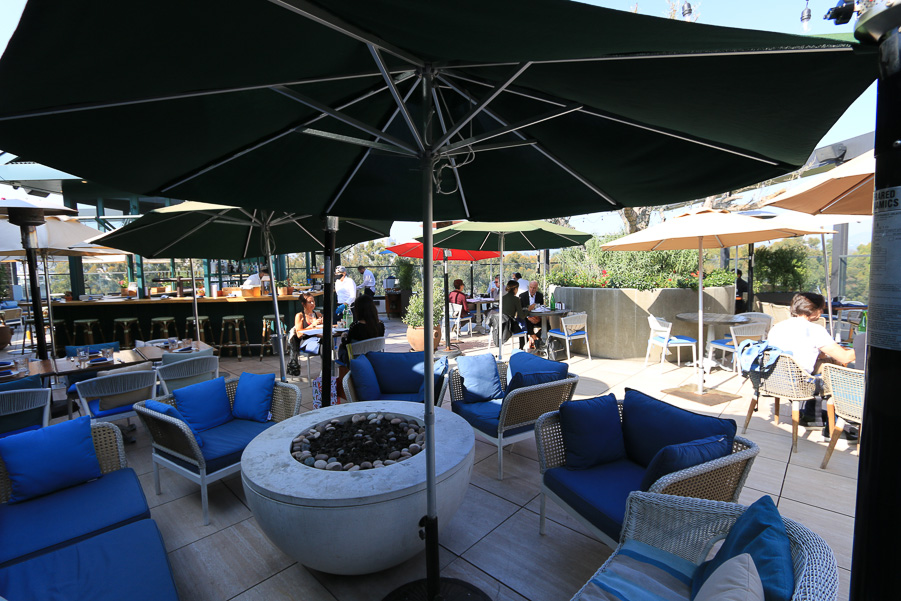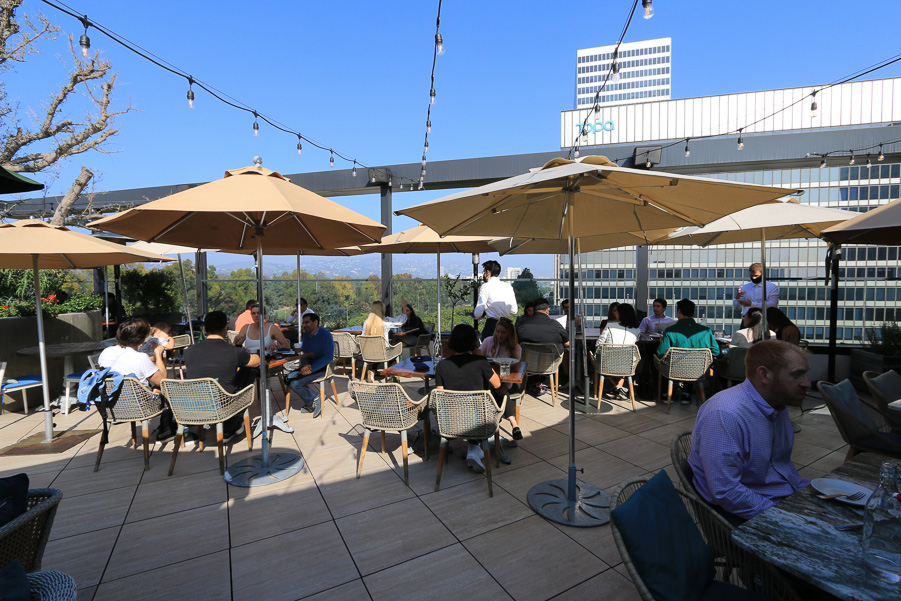 Our appetizer was mozzarella and proscuitto, which were phenomenal, they make their own mozzarella at the store.
Judy's entrée was ravioli stuffed with butternut squash and sage butter.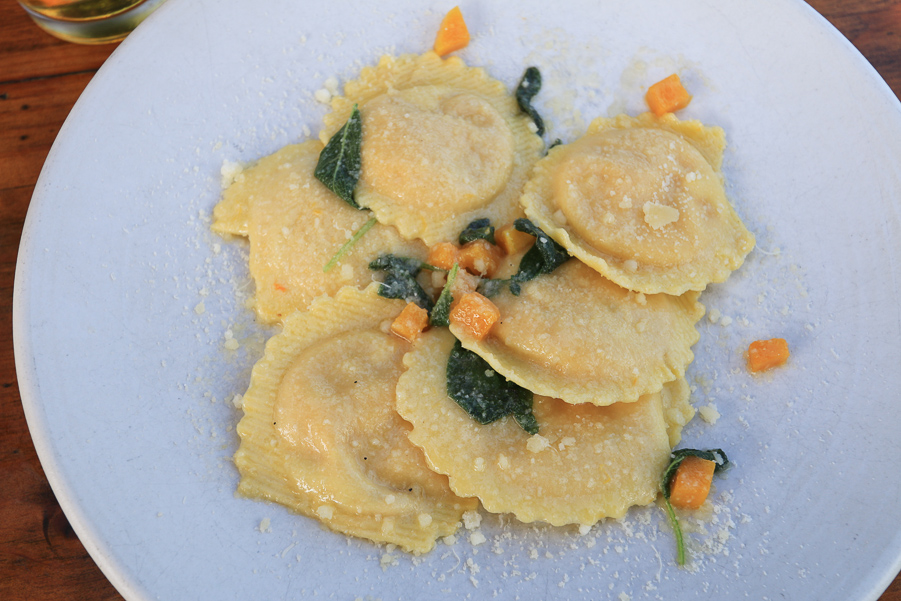 My entrée was spaghetti with a fresh tomato purée for the sauce and a side of mozzarella.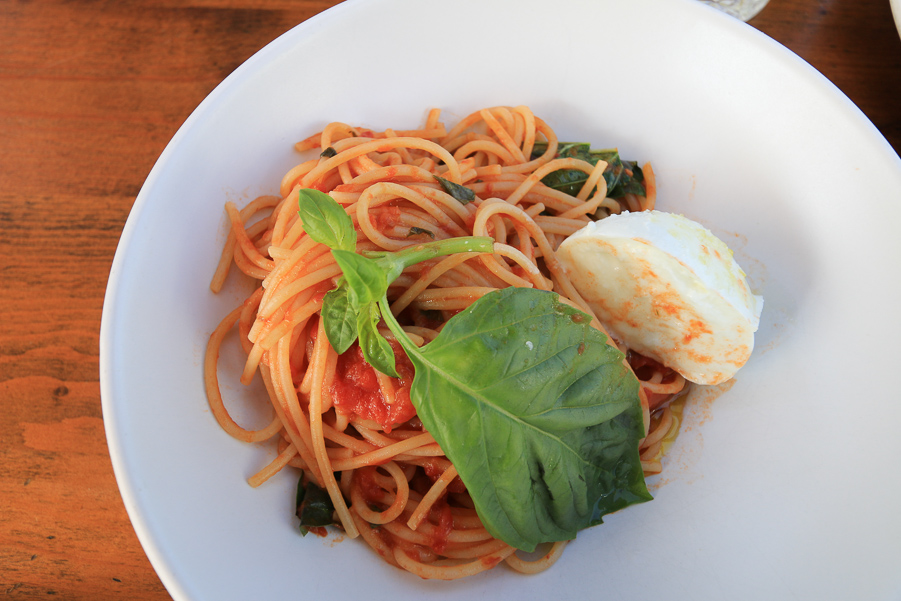 The meal was outstanding and we got a little shopping in as well.