June 12, 2014 - Today we toured one of LA's iconic buildings, the Walt Disney Concert Hall. The Frank Gehry-designed building opened on October 24, 2003. Gehry employed software that was previously used in the design and construction of French fighter jets to create his truly unique architectural vision. The software, called CATIA (computer-sided three-dimensional interactive application), translated Gehry's organic forms, panel by panel, into buildable construction plans. Walt's widow, Lillian Disney, made an initial gift of $50 million in 1987 to build a performance venue as a gift to the people of Los Angeles and as a tribute to Walt Disney's devotion to the arts and to the city. This building is spectacular!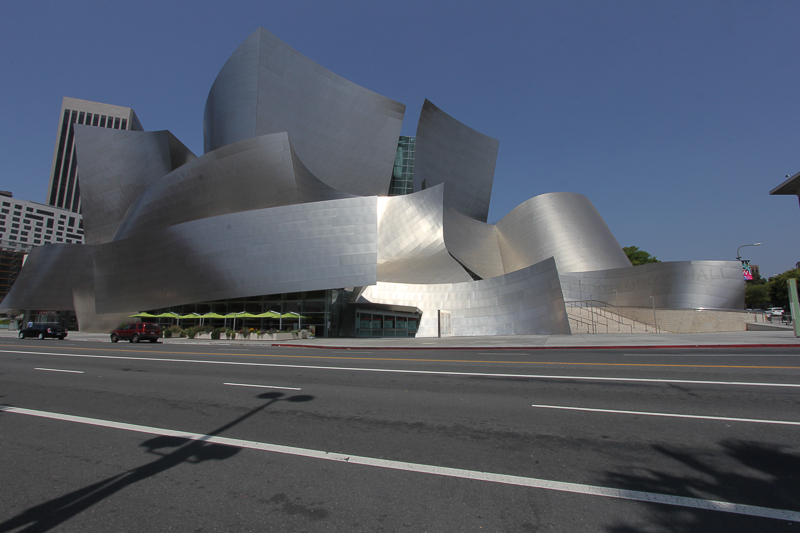 This is the only signage for the hall. At night it's illuminated and easy to see since the lights are behind the perforations in the steel. During the day, it's harder to read.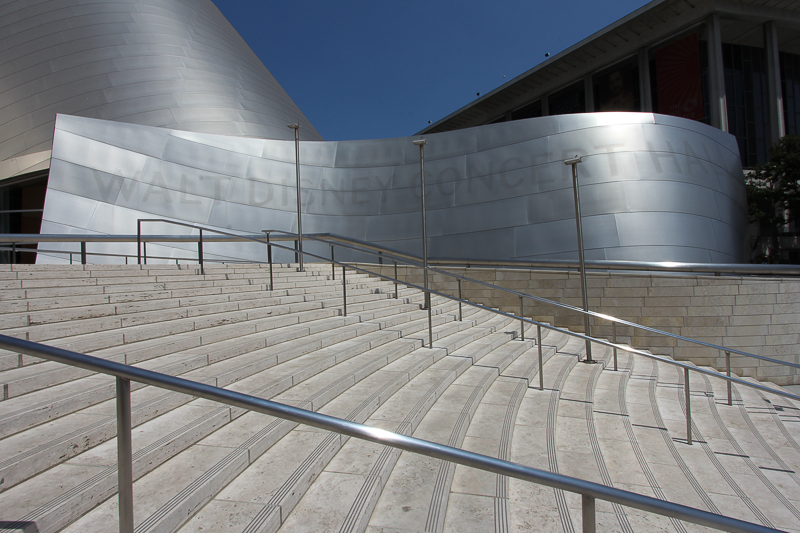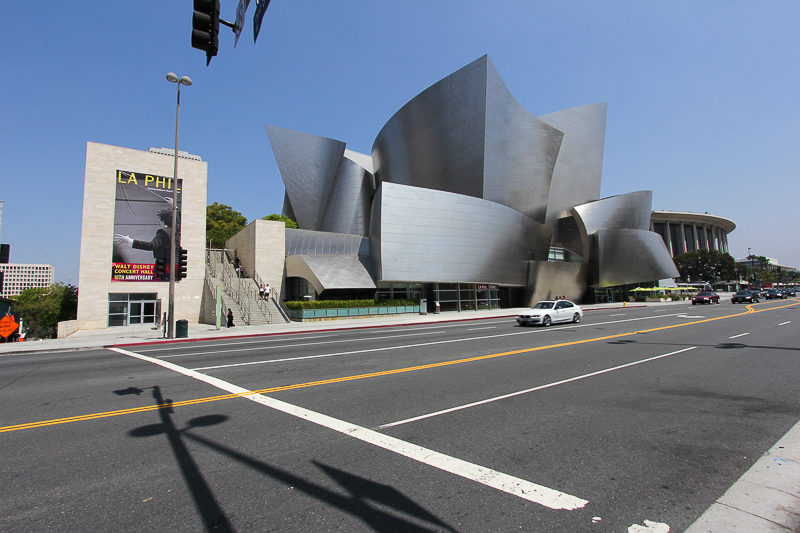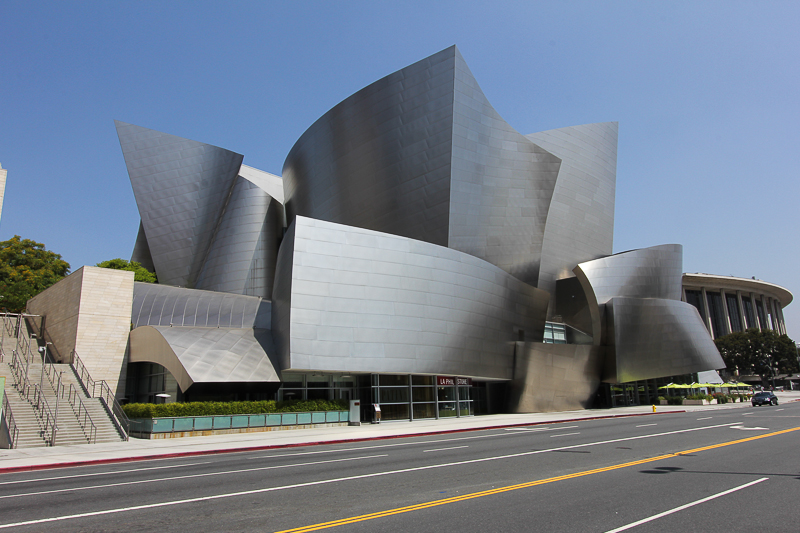 The stainless steel exterior is complimented by the straight-grained Douglas fir on the inside. Douglas fir was chosen because of its aesthetic similarity to the wood used in musical instruments.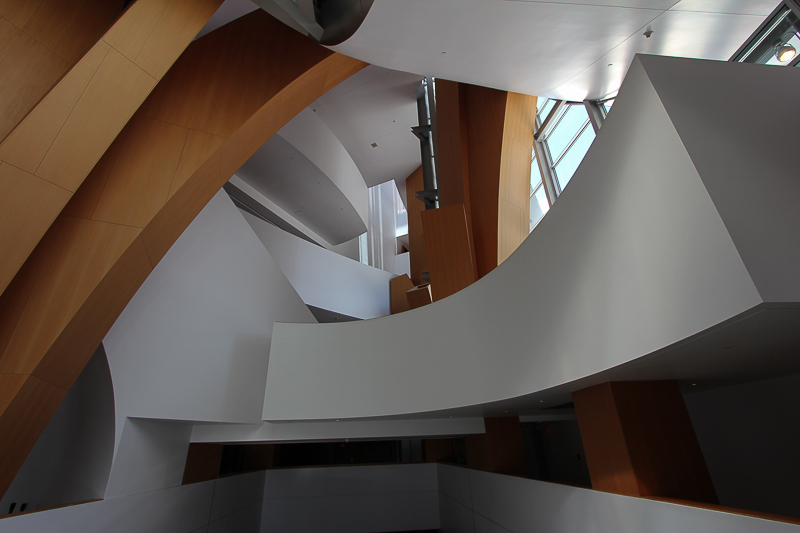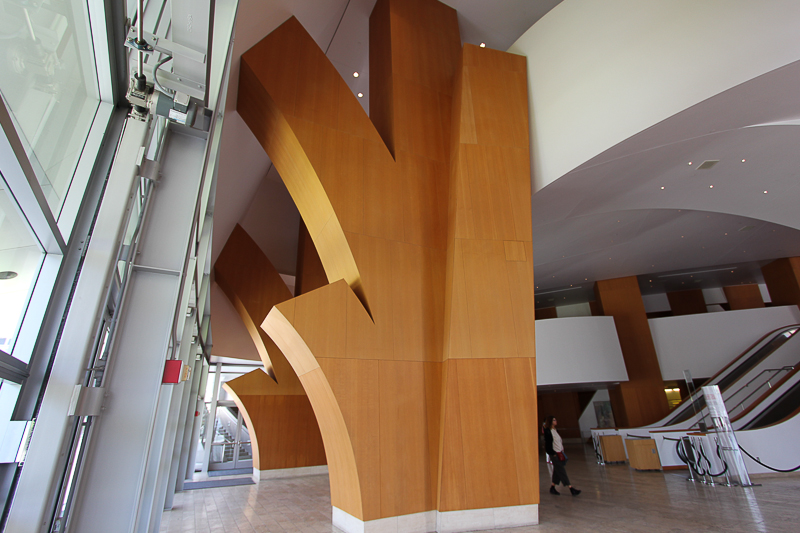 The main auditorium seats 2,265 people and serves as the home of the Los Angeles Philharmonic Orchestra and the Los Angeles Master Chorale.
The level 3 garden is a public park and is 34 feet above Hope Street. In all, it is nearly an acre in size.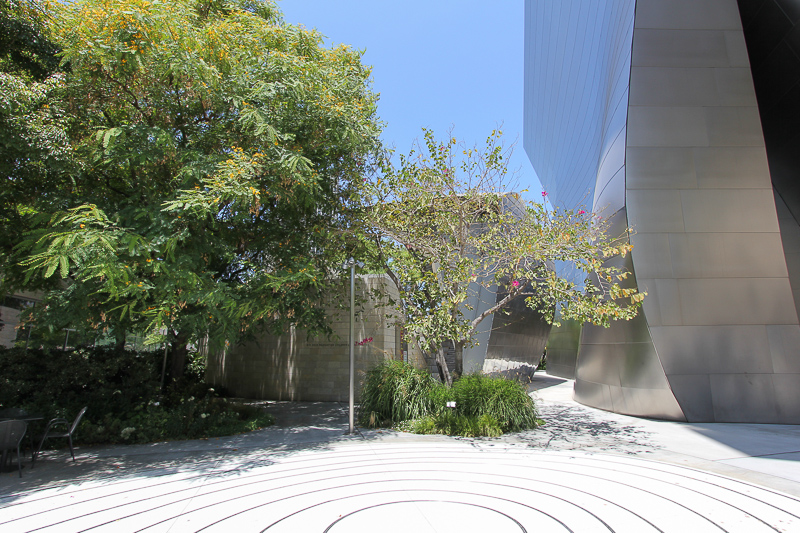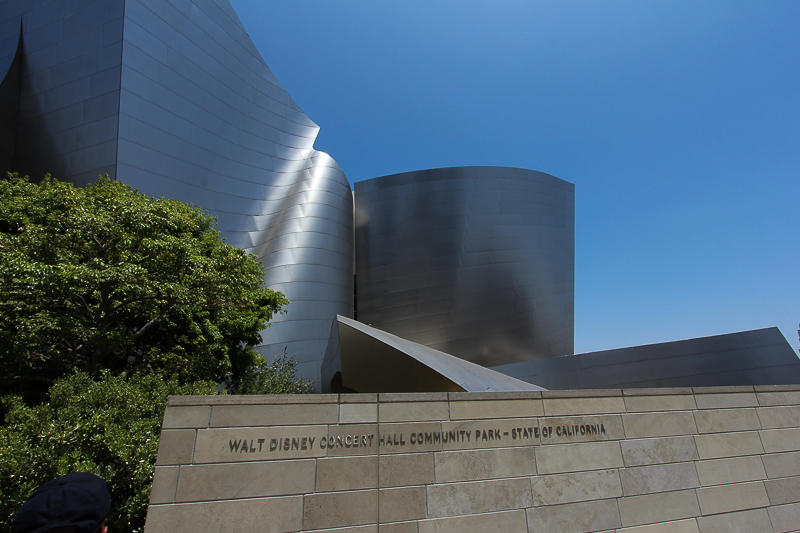 The Lillian Disney Memorial Fountain was designed by Frank Gehry and pays homage to her love of Delft porcelain and roses. Hundreds of royal Delft porcelain vases and tiles were broken on site and skillfully applied by an eight-person ceramic artist team. Unfortunately Lillian passed away before the fountain was completed.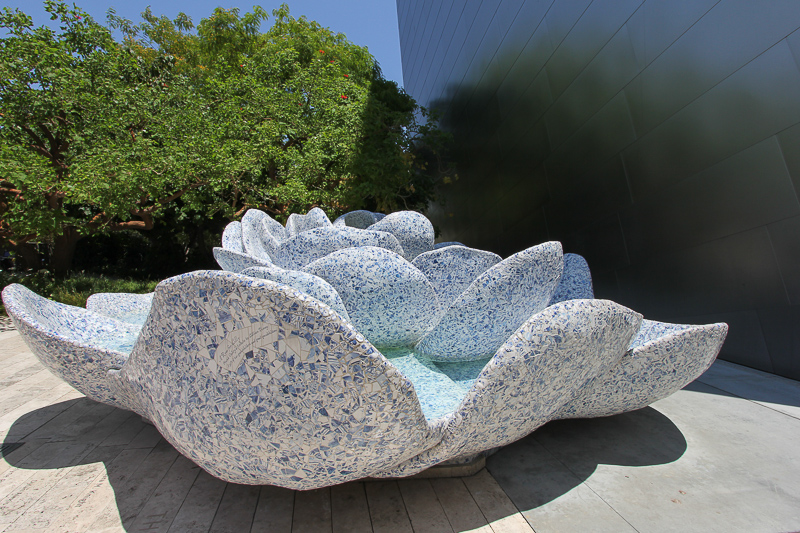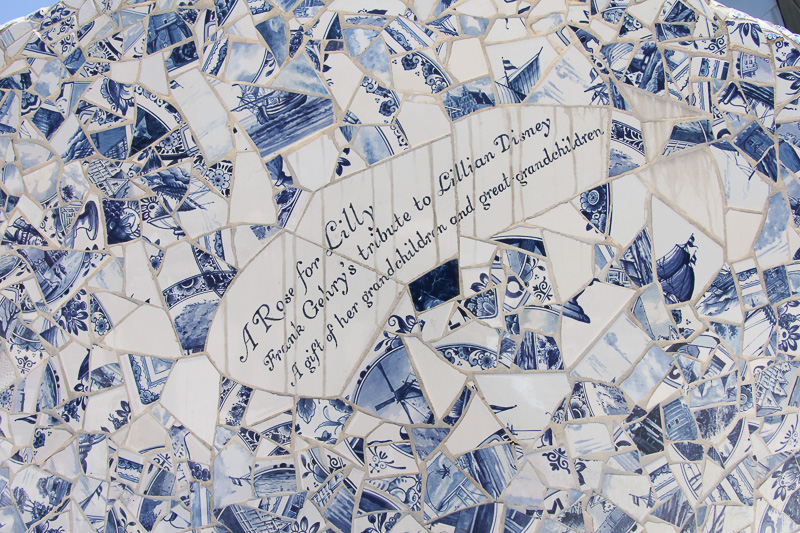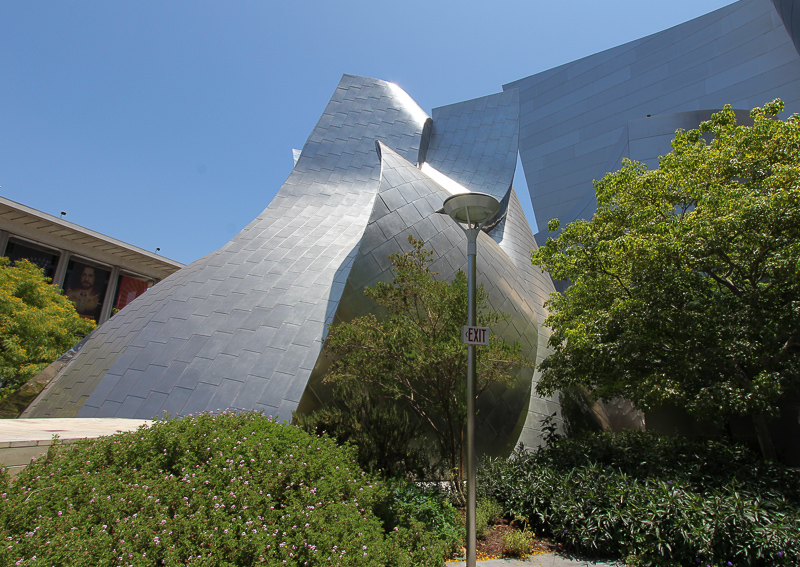 Before our tour, we stopped at the Grand Central Market for something to eat. Grand Central Market opened in 1917 and has been in continuous operation since. In the 1920's, the vendors included multiple green grocers, fishmongers, Jewish delis, and butchers, as well as stalls for dry goods, baked goods, flowers, coffee, cheese, and notions. The mix of tenants now is essentially the same.
We chose eggslut for a bite to eat. Eggslut started out as a Los Angeles food truck operation offering eggy-bacony food and has been a big success since opening here in November of 2013. Judy had their "Sausage, Egg & Cheese," which is house made turkey sausage, over a medium egg, with cheddar cheese and honey mustard aioli in a warm Portuguese bun. I had the "Slut," which is a coddled egg on top of a smooth potato purée, poached in a glass jar and served with toasty crostini. Delicious! In case you're wondering about the name, according to co-owner Hazel Suazo, the expression "egg slut" is actually a label among foodies these days. "An egg slut is someone who loves eggs so much, they can eat them all day, all night, wet, hard, coddled, easy and with everything," she explains.
Currently the Los Angeles Philharmonic is playing at the Hollywood Bowl for the summer. However, once they come back to the Disney Concert Hall in the fall, we'll be there!