March 11, 2020 - Wednesday - Today we were in Los Angeles to see the huge Terminal Annex building next to Union Station. While the Post Office no longer uses this massive 400,000 square foot building, the lobby is still open to the public for limited services. We came to see the eleven murals in the lobby painted by Boris Deutsch from 1939 to 1944, titled "The Cultural Contributions of North, South and Central America."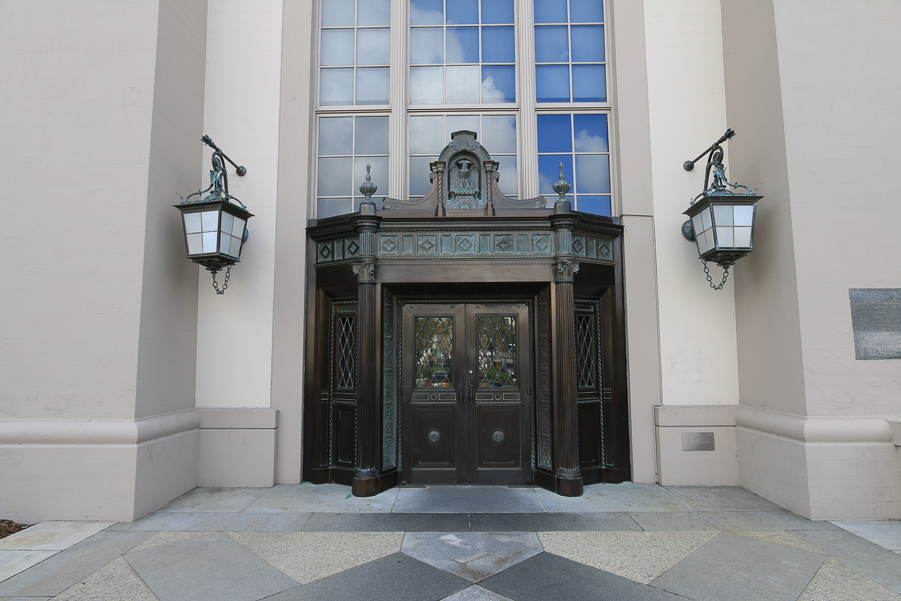 The murals have never been restored or "touched up," and they have never faded over 80 years.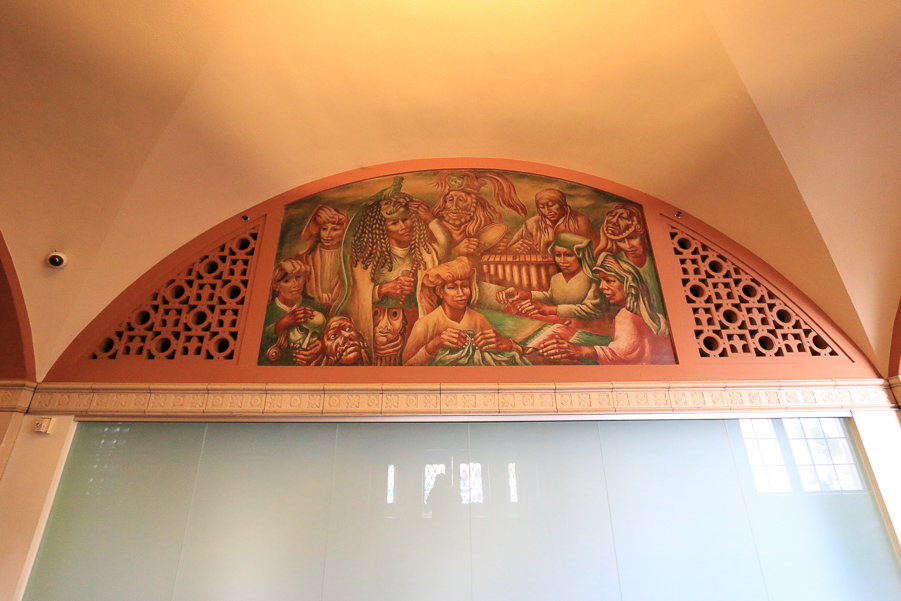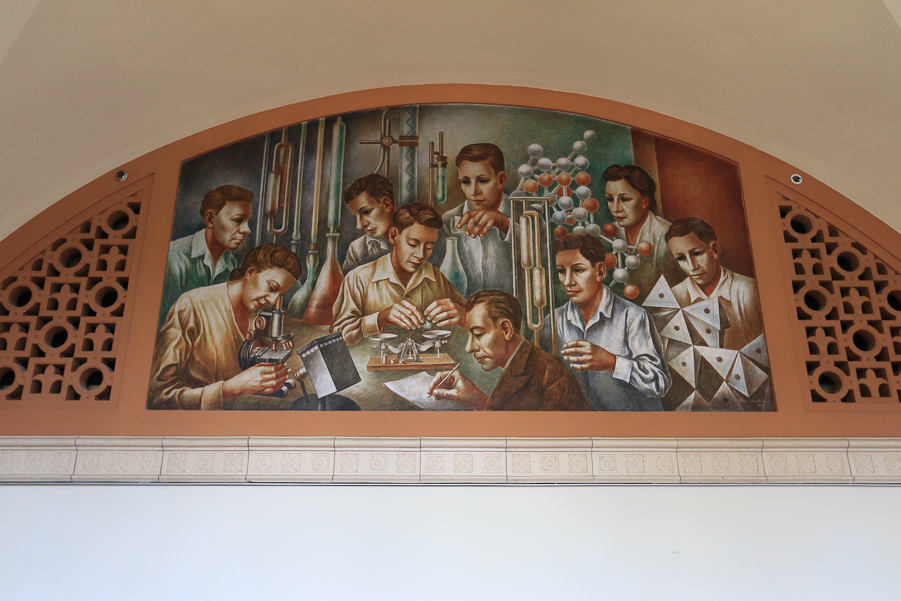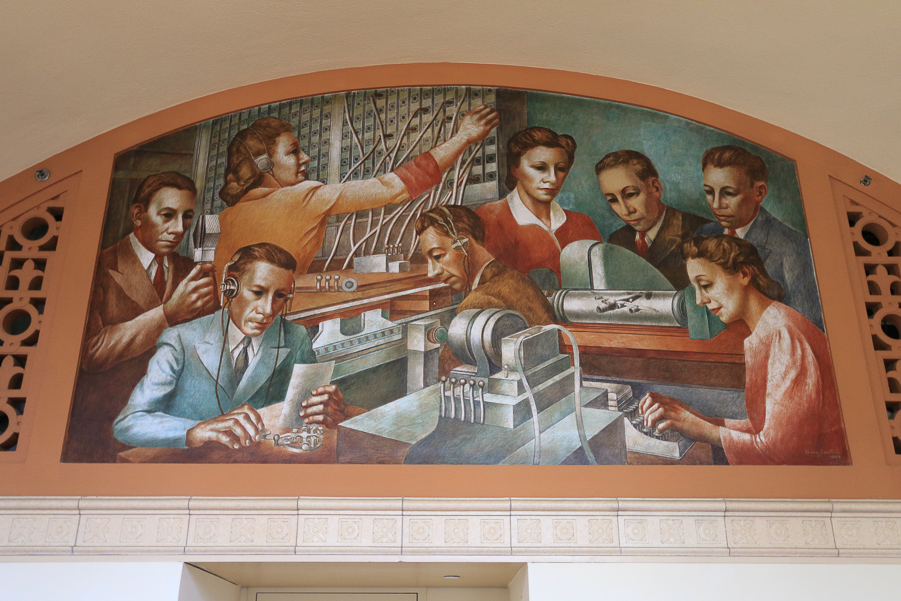 These beautiful murals are just some of the many unseen treasures of Los Angeles.
After the murals it was time for lunch so we decided to sample one of the many Mexican restaurants in the Olvera Street area.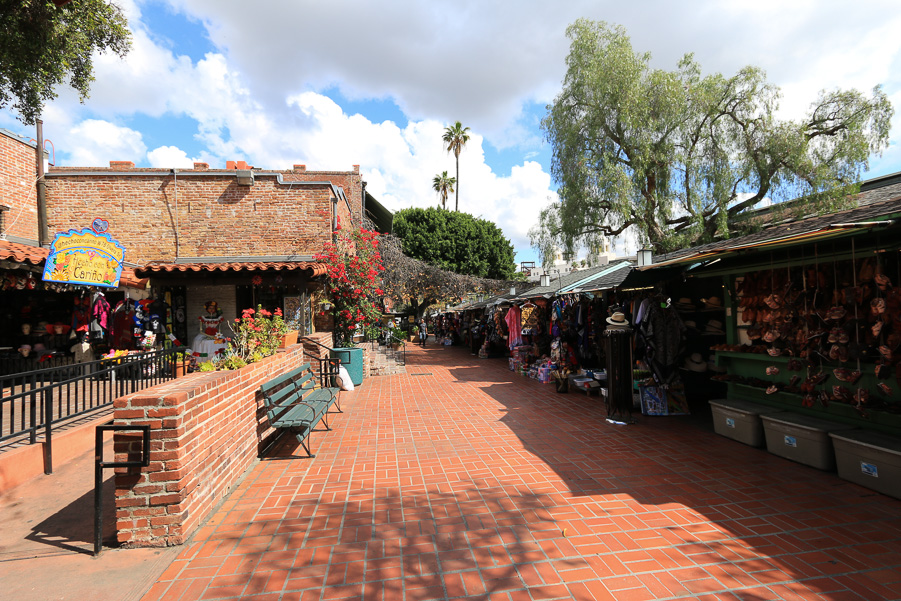 We chose Chiguacle Sabor Ancestral de Mexico, specializing in Southern Mexican cuisine.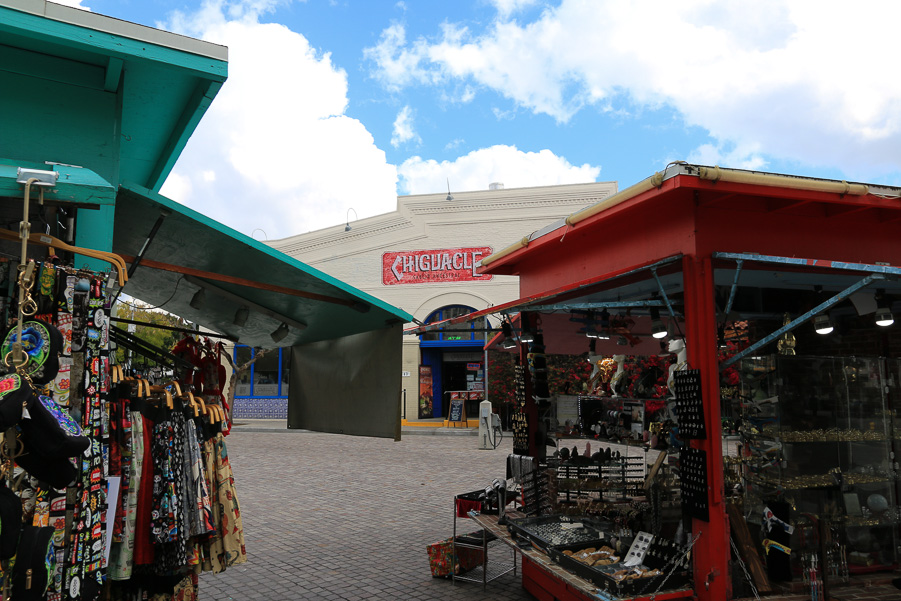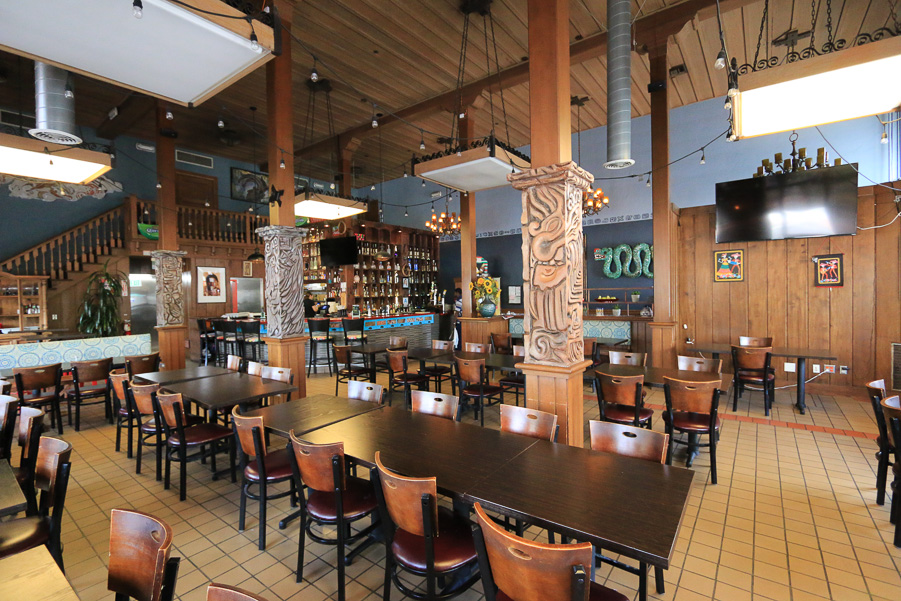 I had their "Camarones en Diablados," which is sautéed shrimp in a spicy tomatillo and Guajillo chili served with cilantro rice, black beans, side salad and handmade Nopaltilla tortillas.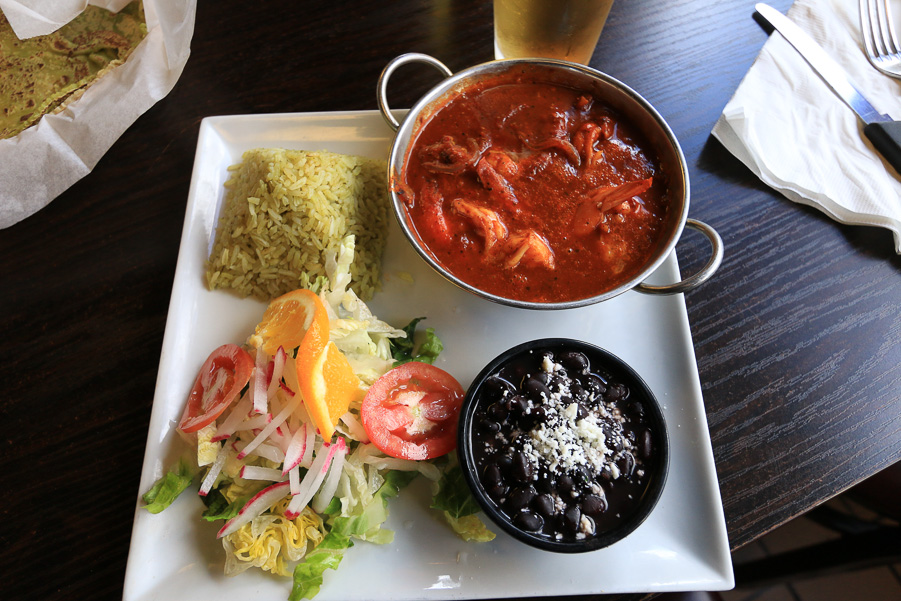 Judy had their "Camarones en Mole Chiguacle," which is shrimp with their house Chiguacle mole. The main ingredient is the Oaxacan Chiguacle black dried pepper that makes it sweet, smoky and a bit spicy. The restaurant offers five different mole recipes to choose from.
For dessert we split their house made flan. Everything served was out of this world, we loved it!