March 19, 2015 - Today we headed east to Indio to visit the Coachella Valley History Museum. The Museum sits on a two acre campus that is home to the 1926 Smiley-Tyler House, the 1909 Schoolhouse, and the Date Museum that is dedicated to the history and development of the fruit.
Driving into town you pass Clark's Travel Center, a convenience store and truck stop made famous by a televangelist in 1991. This is where Jimmy Swaggart sinned, and got caught, after being arrested for soliciting a prostitute in Clark's. Oh my! And Clark's doesn't intend on letting him forget it.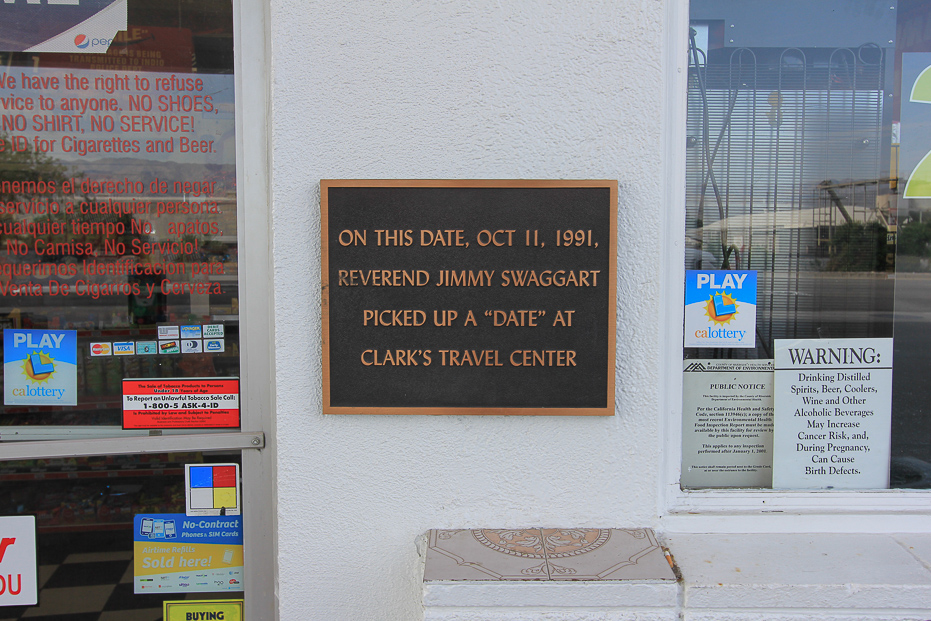 The Coachella Valley Museum is charming. That's a hundred year old Portuguese cork tree just behind the entrance.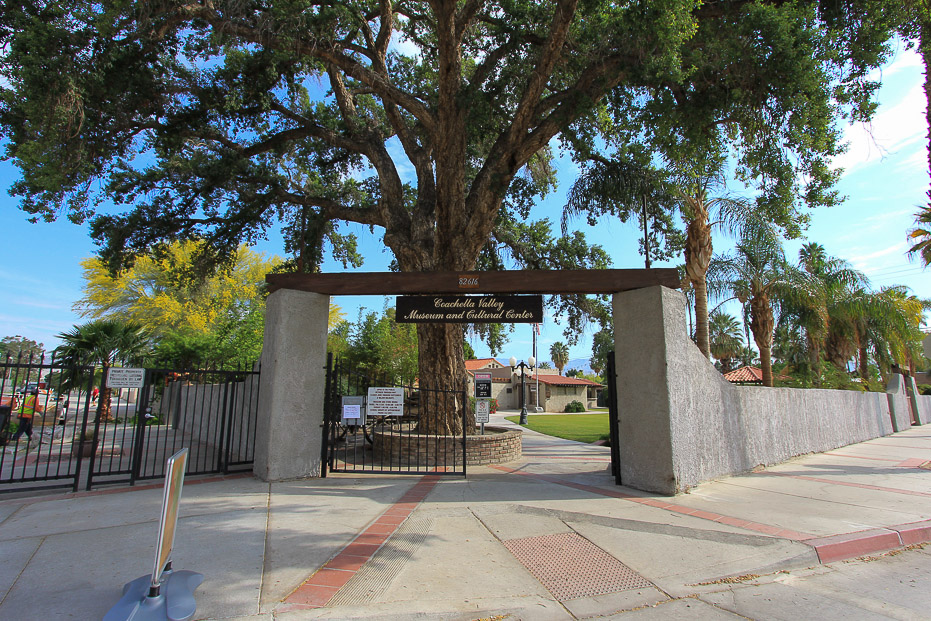 This is the Smiley-Tyler House where most of the artifacts of the Coachella Valley are displayed. Smiley was a doctor who lived here with his family and he set up his medical practice here. Subsequently, he sold the property to Tyler, who was a dentist, who also lived here with his family and has his dental practice here.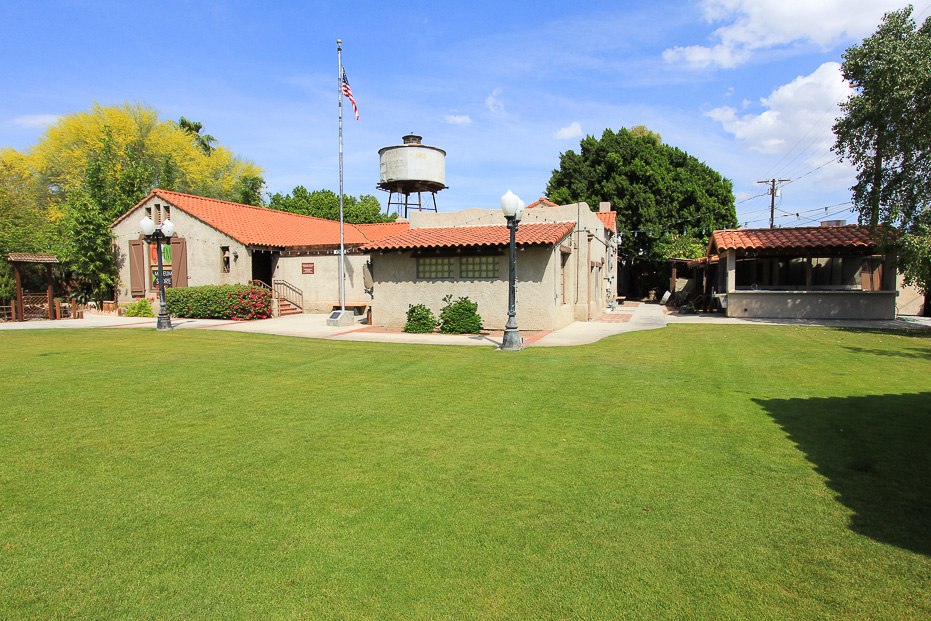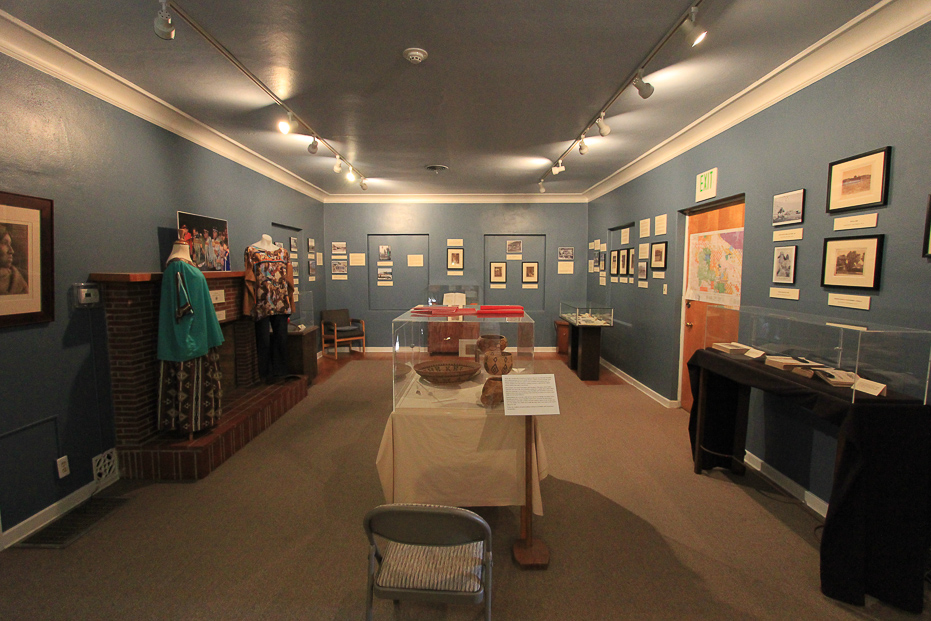 Indio sits exactly halfway between Yuma, Arizona and Los Angeles, so the town grew up around the Southern Pacific rail yard that was built here to service the many trains going back and forth between the two cities.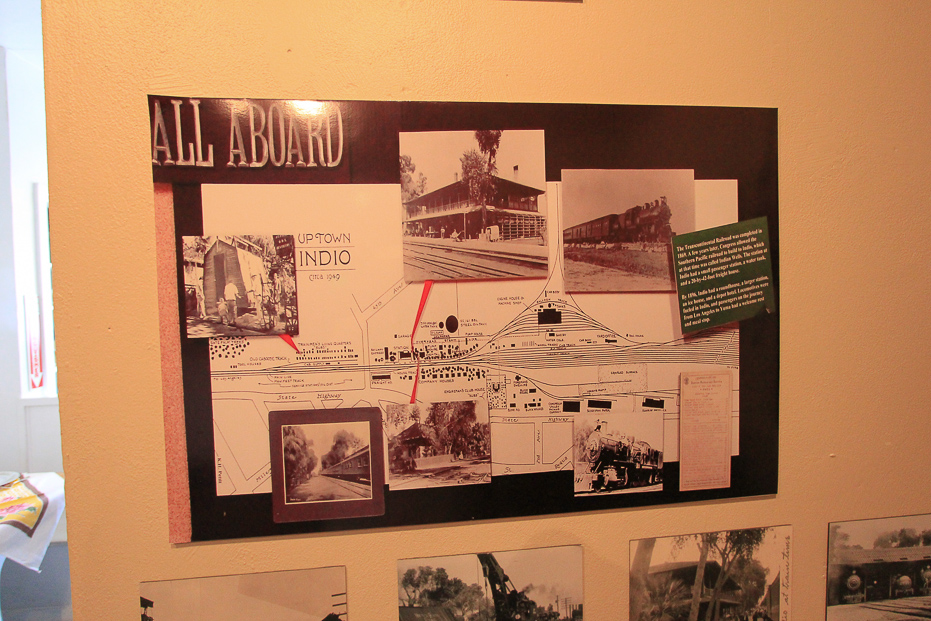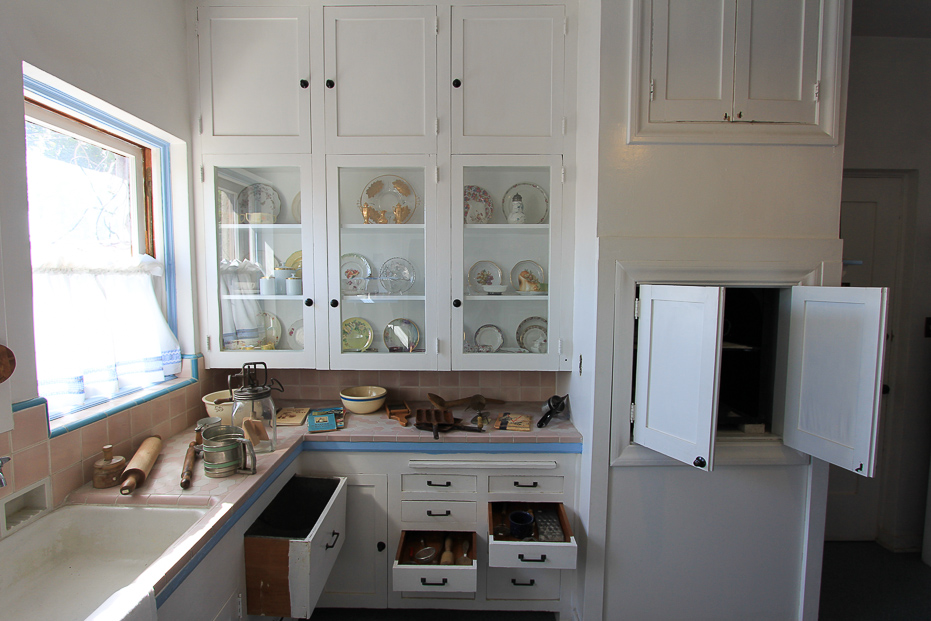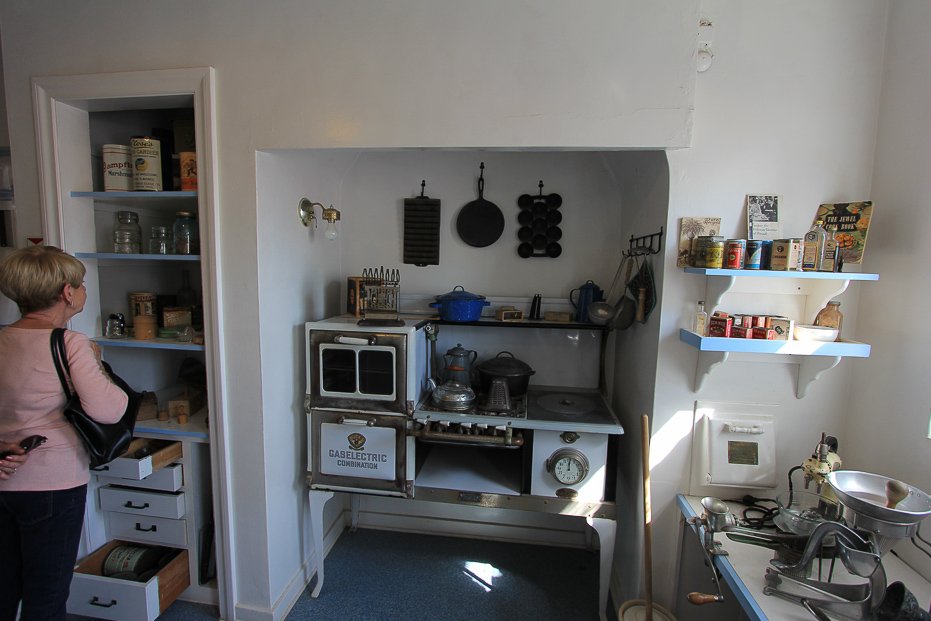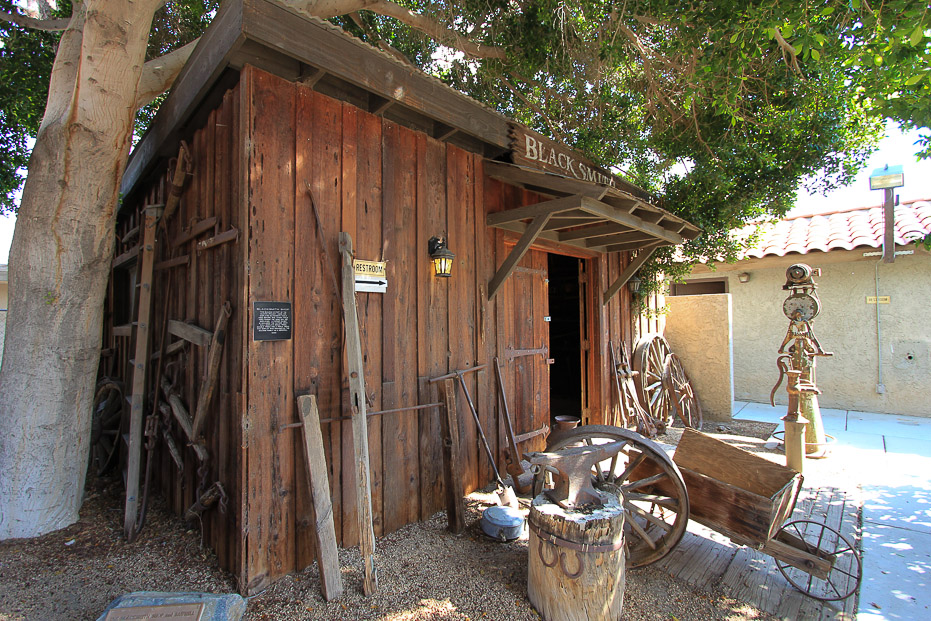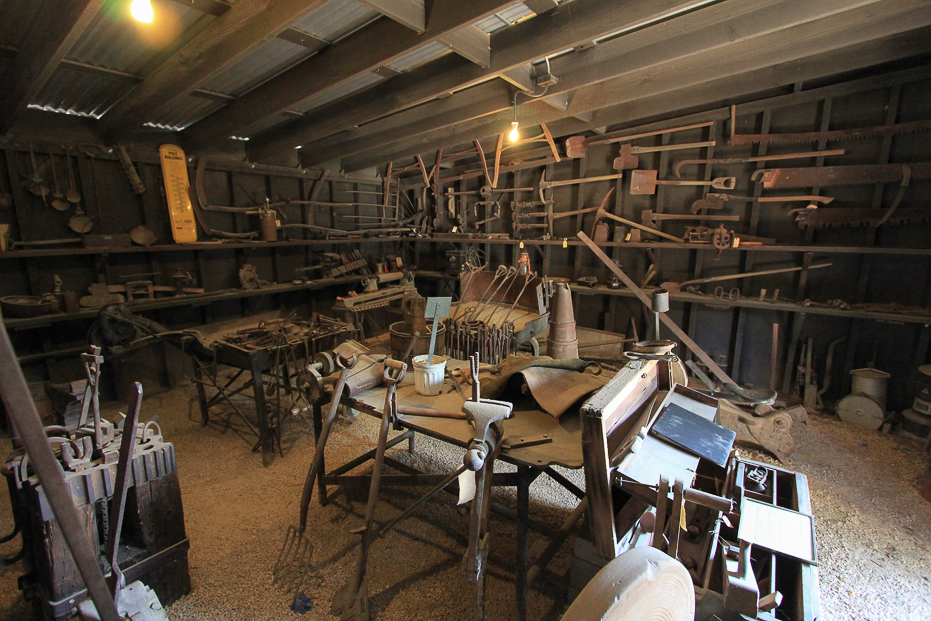 Across the street from the museum is a wonderful park of date palms next to the old schoolhouse.
The schoolhouse was Indio's third school and was built with the help of the Southern Pacific Railroad. Its craftsmanship resembles many of the early train depots.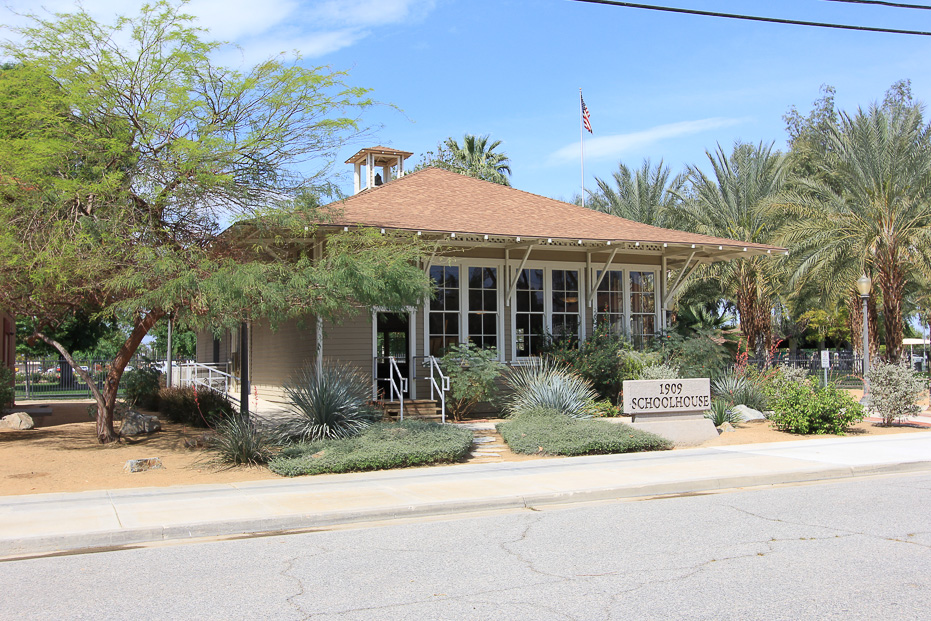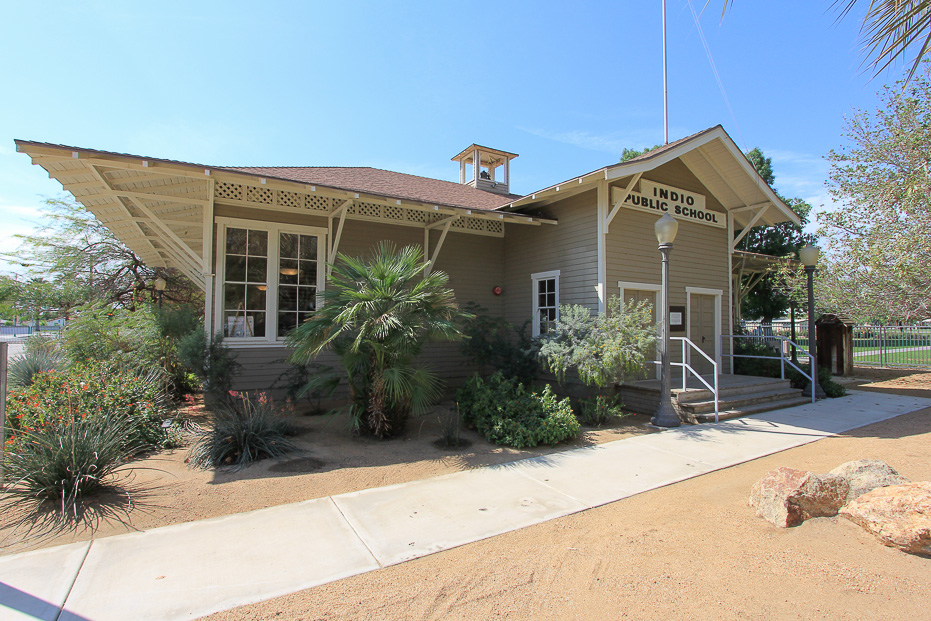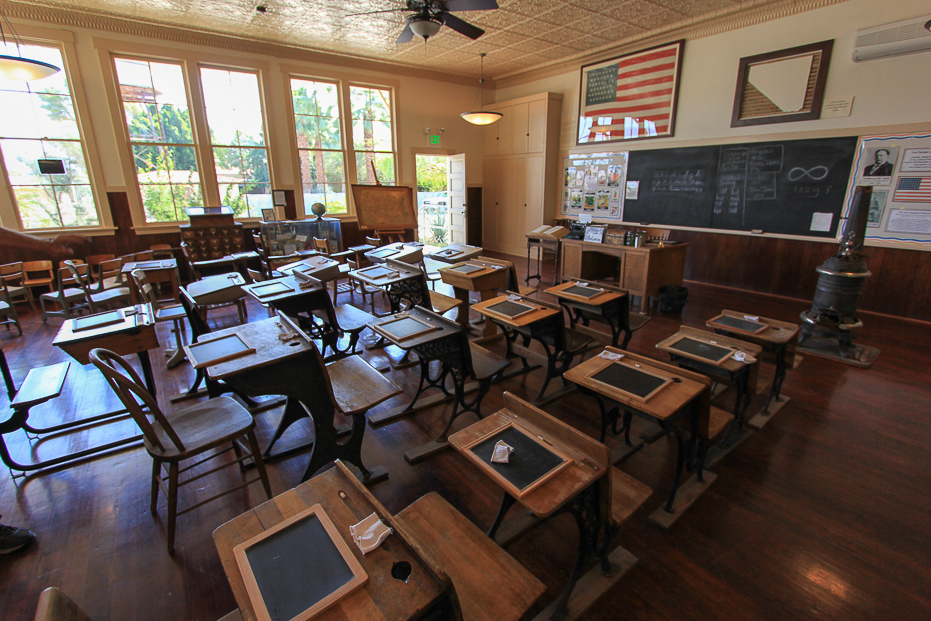 The Date Museum is next to the schoolhouse and is still a work in progress. However, although its exhibits are somewhat limited, it may be the only date museum that exists anywhere.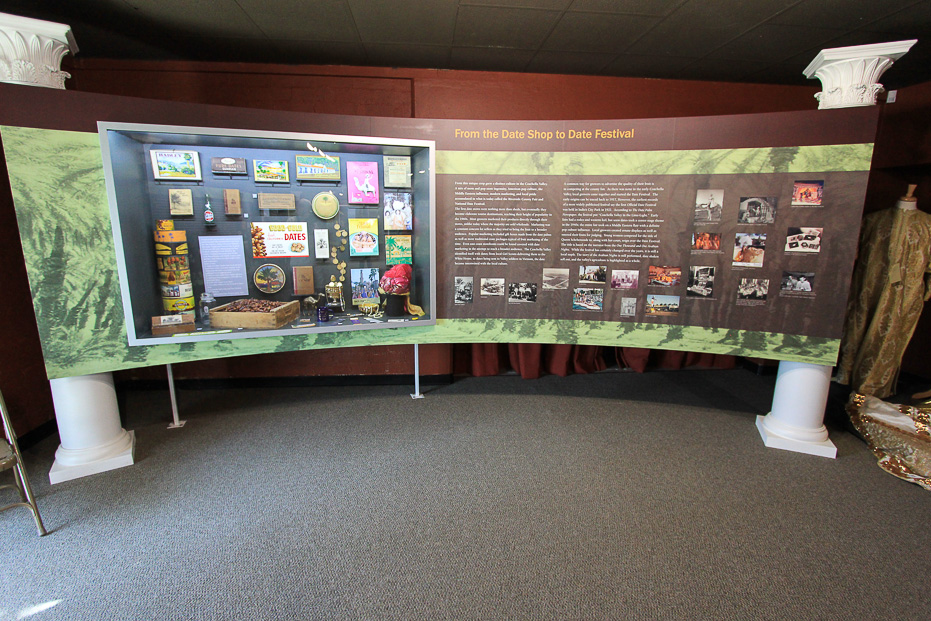 After the museum we drove a few miles west to Palm Desert to have lunch at Wolfgang Puck's Pizza Bar. We started with his "Crispy Calamari," with frisée and pepperoncini aioli sauce, which was spectacular. We then split his "Prosciutto di Parma" pizza with arugula, roasted peppers and parmesan, which was very good, but not spectacular. However after splitting his "Old Fashioned Chocolate Cake" with toasted almonds, ice cream and chocolate sauce, we decided to call it a day. It was a nice adventure.