June 17, 2020 - Wednesday - Today we were back out hiking on the Creekside Trail in Redlands. The Redlands Conservancy maintains the City's twenty-six miles of natural surface trails which require many hours of volunteers shoveling and raking to keep the trails clear of weeds and ruts. Today's trail is about one and a half miles out and back, with a reward at the end. It was a overcast today, but in SoCal we're used to "May gray, June gloom."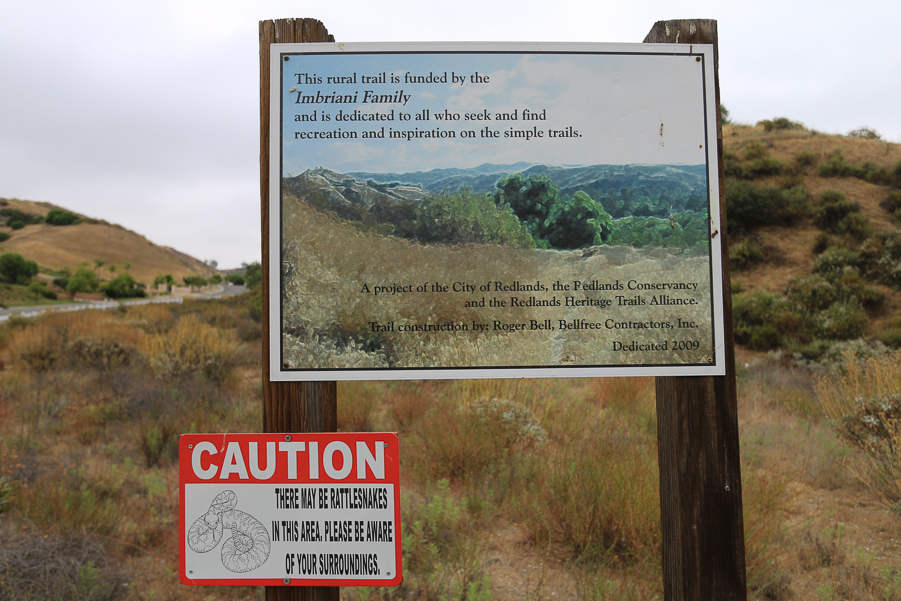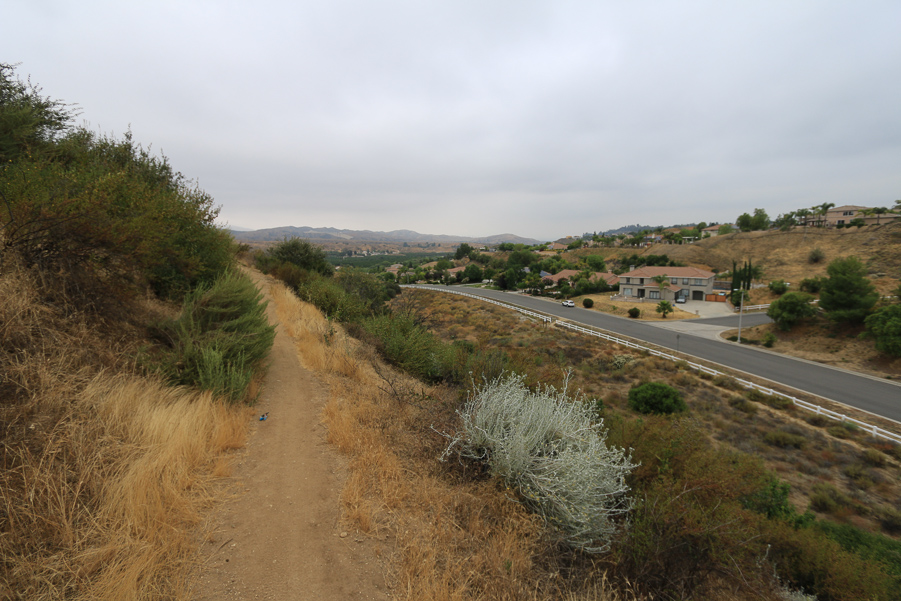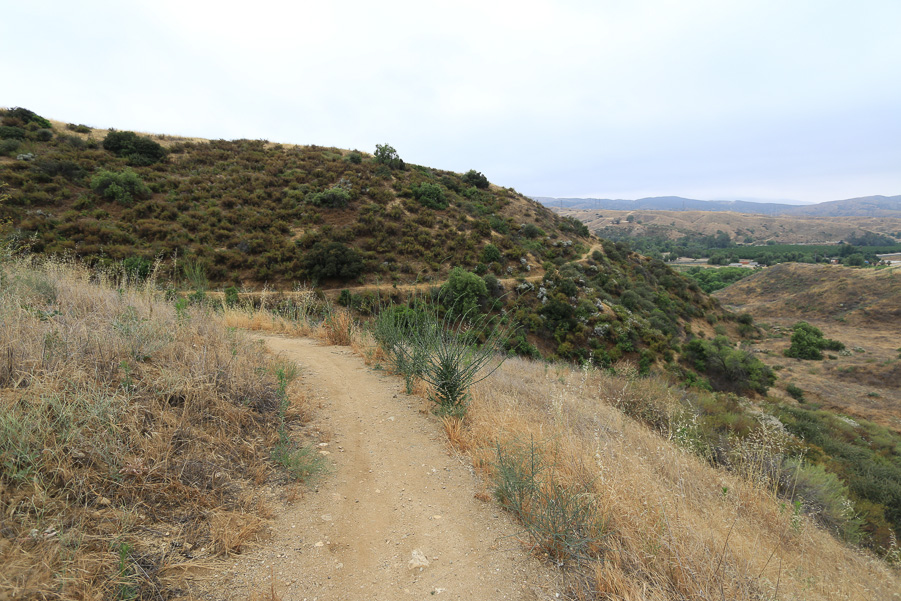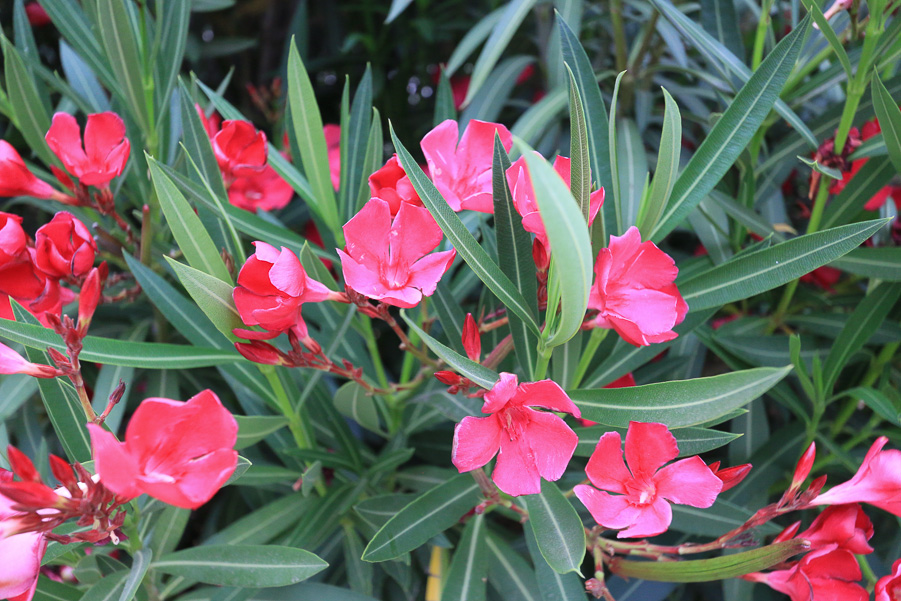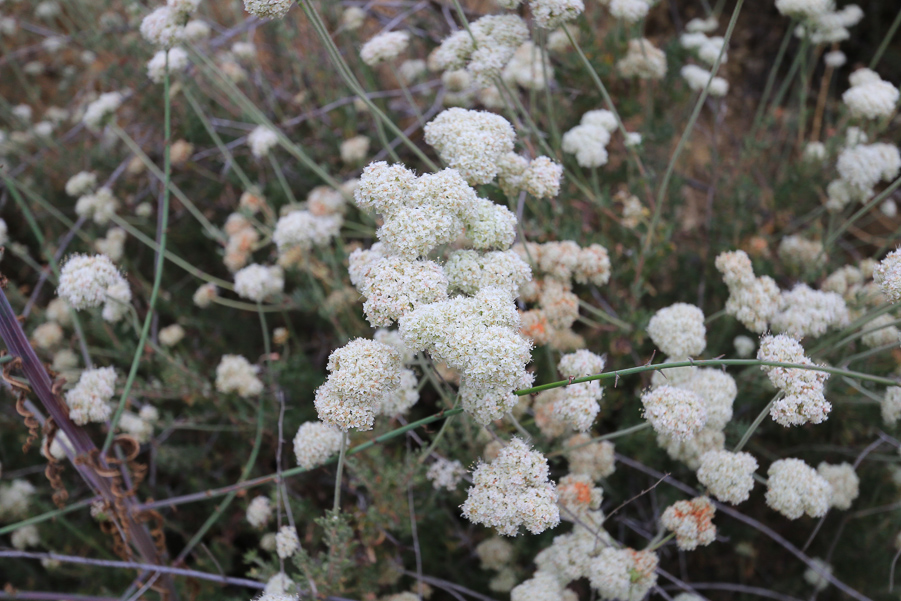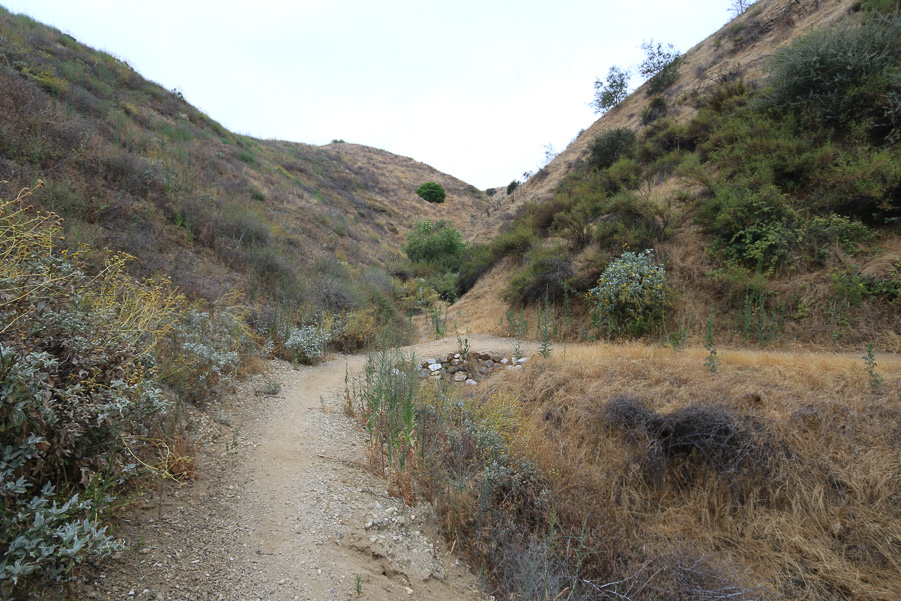 Trees growing along the San Timoteo Creek are on the right, and the orange groves fading in the distance are on the left.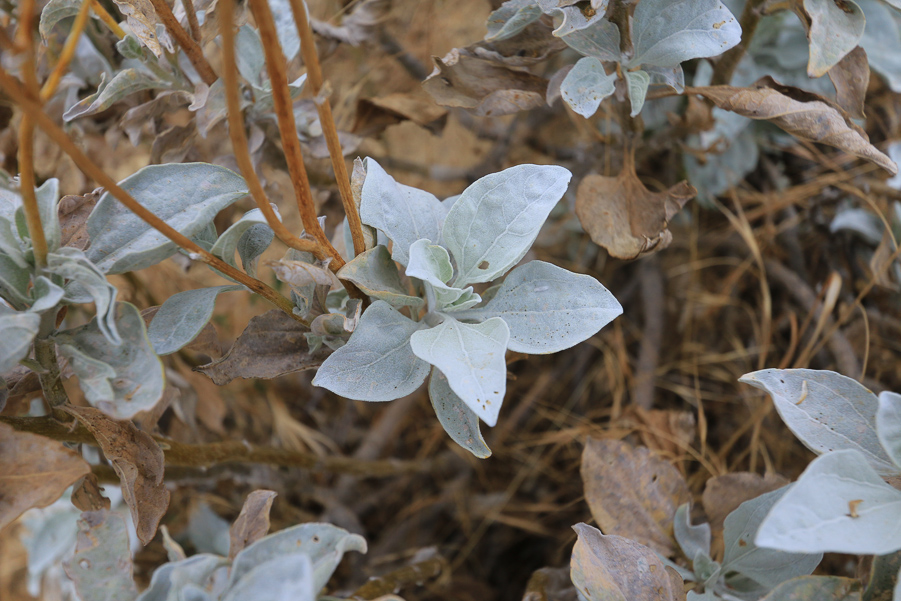 We found a huge bush of Queen Anne's Lace.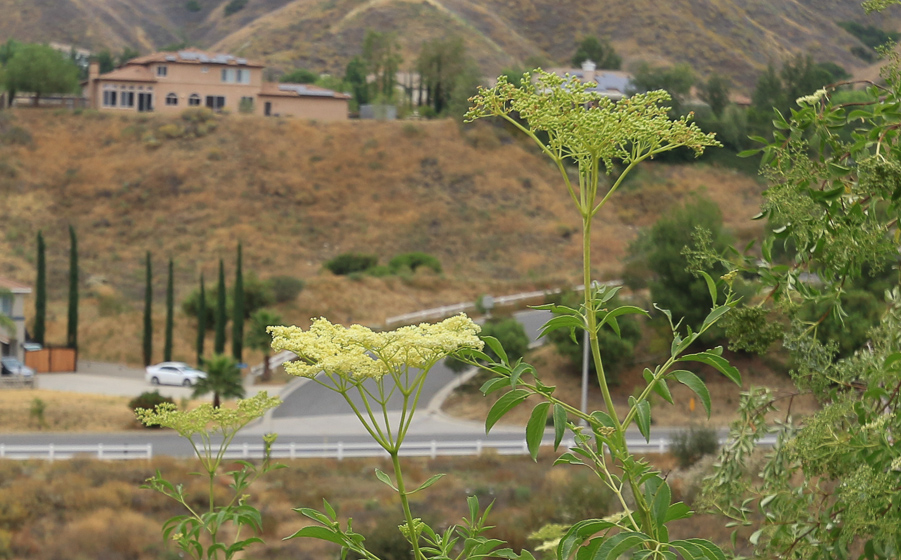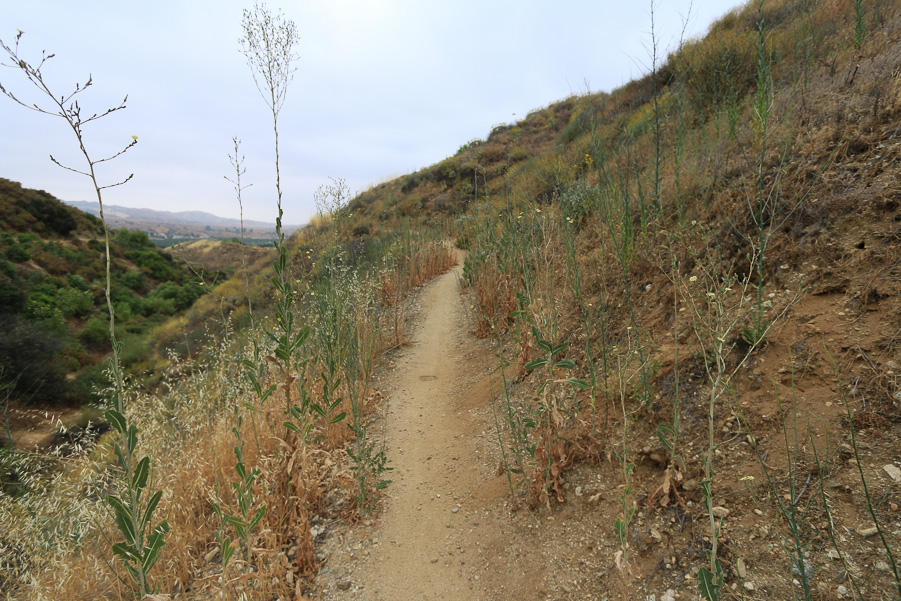 Our reward at the end of the trail was the "View Bench."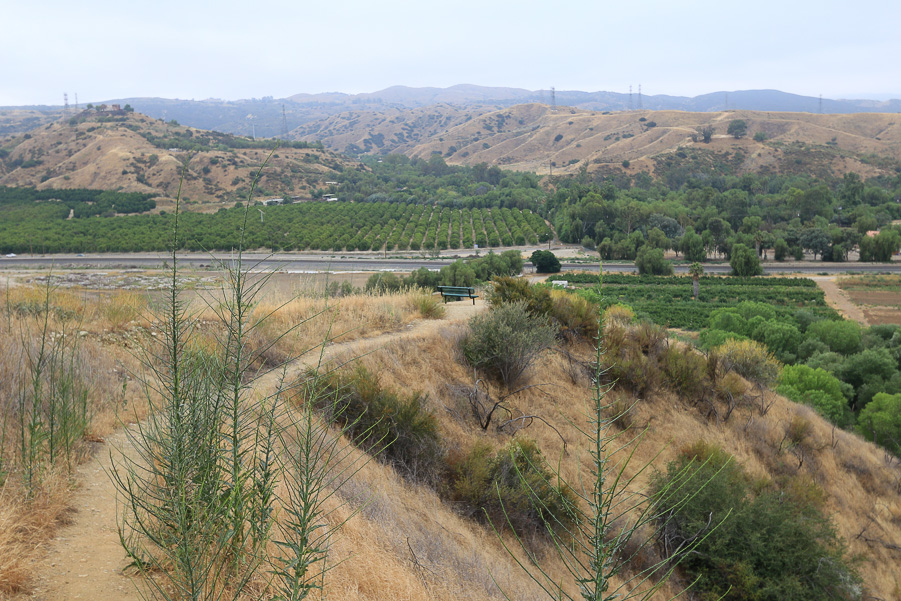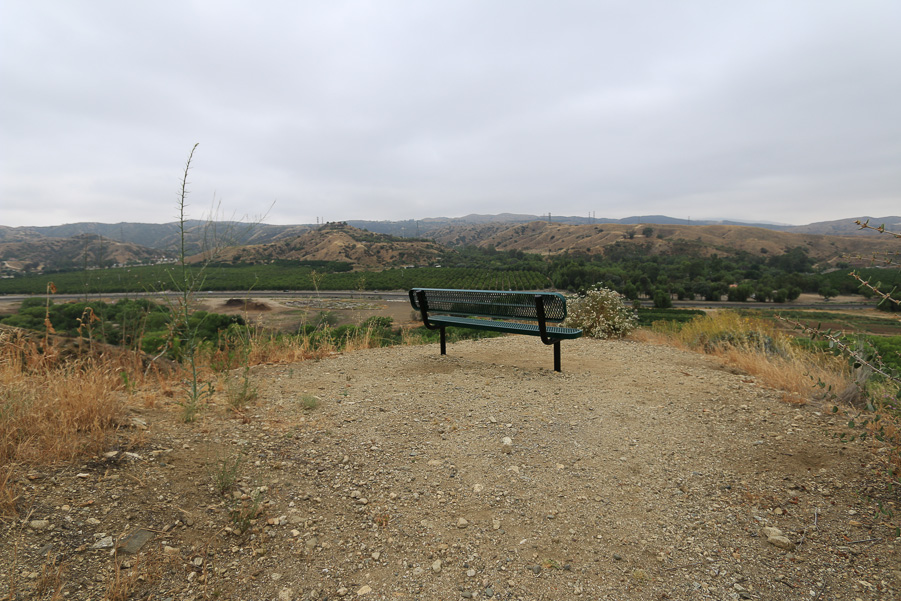 This is another great trail in Redlands.