March 3, 2018 - We dodged the raindrops and took a short trip down Interstate 10 today to see the Cooper Regional History Museum in Upland. The museum is located in the former headquarters of the Ontario-Cucamonga (O.K.) Fruit Exchange, a 1937 Art Moderne style building. The building was purchased in 1995, thanks to the generous bequest of woman named Ada Cooper. The museum strives to ensure that the history and culture of the communities that Ada Cooper loved so much is preserved and promoted.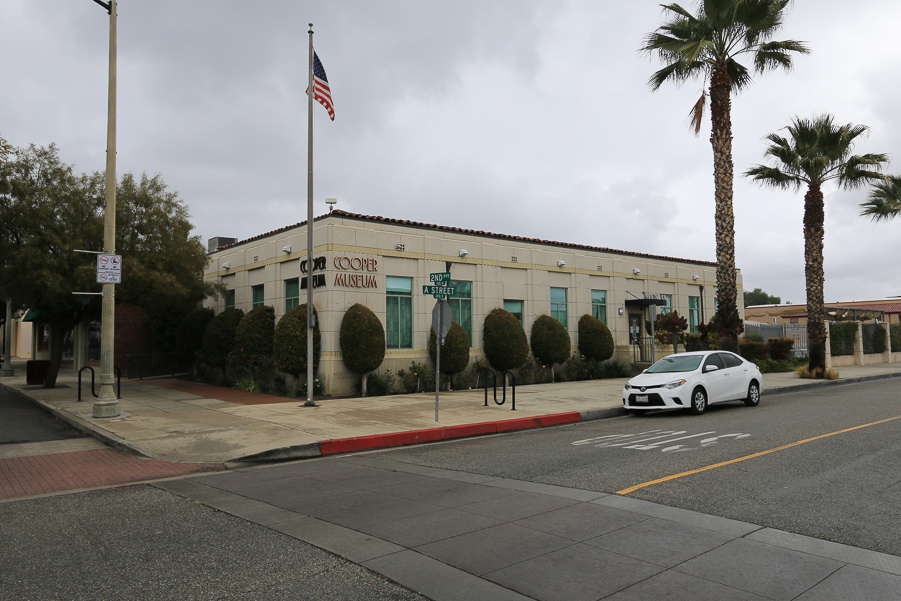 It's relatively small, but like other regional museums, it's full of artifacts and memorabilia.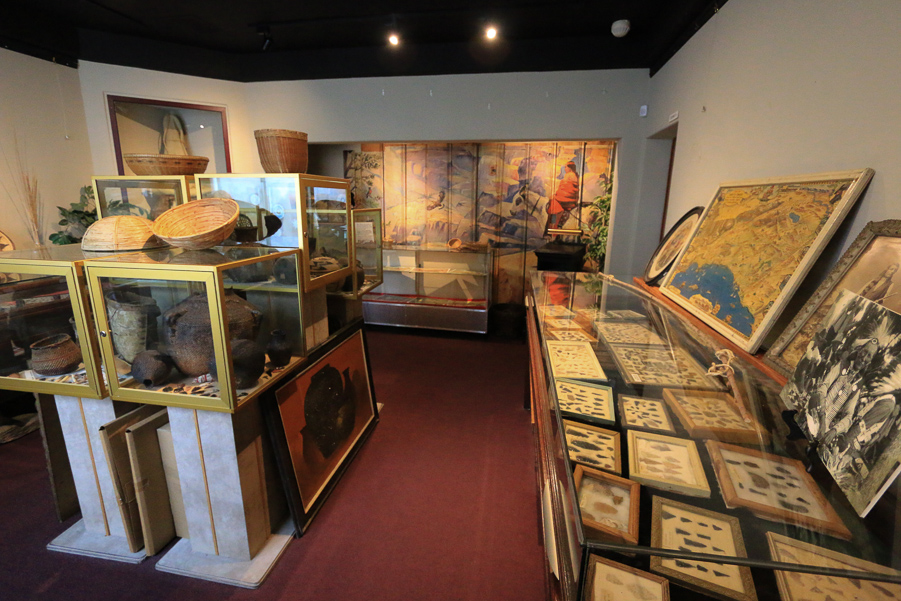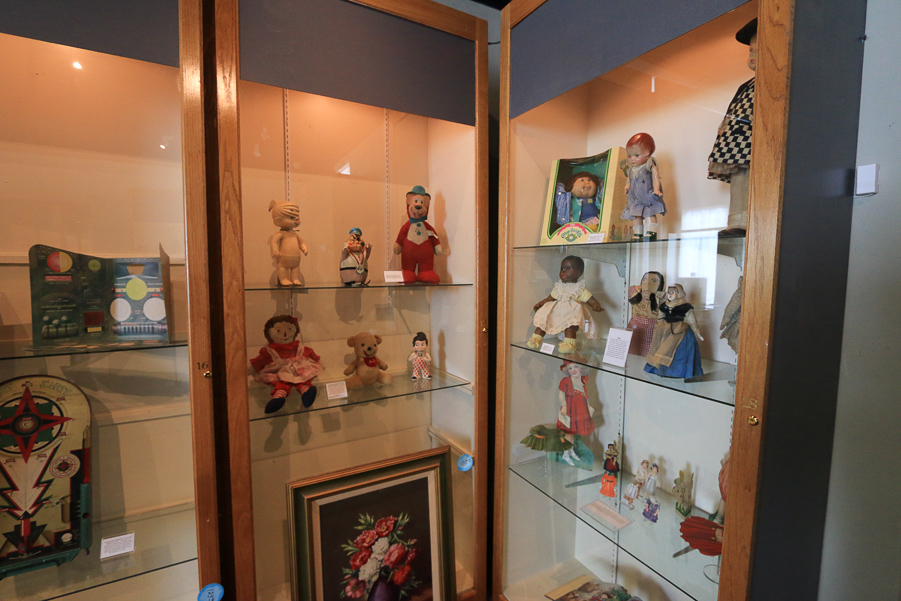 This old Girl Scout uniform caught our eyes.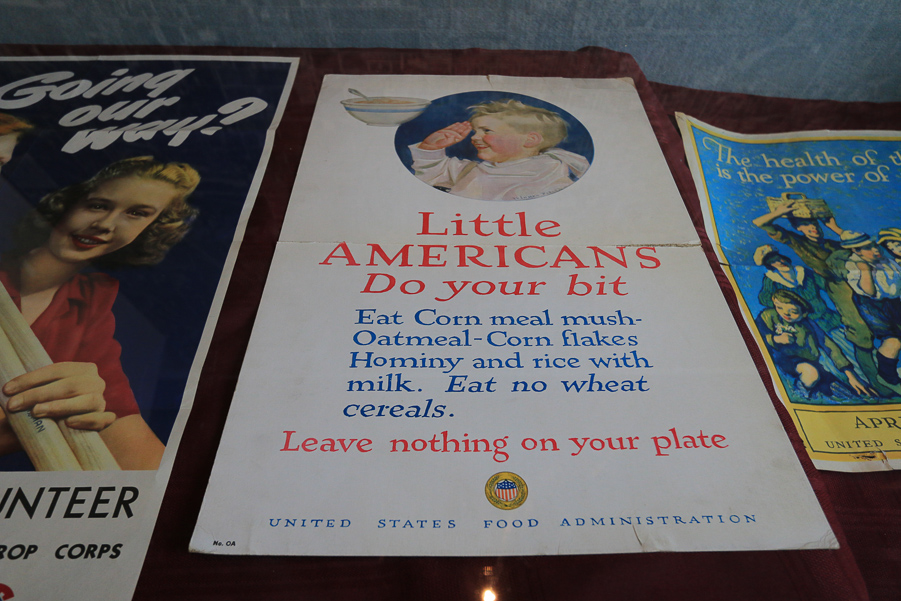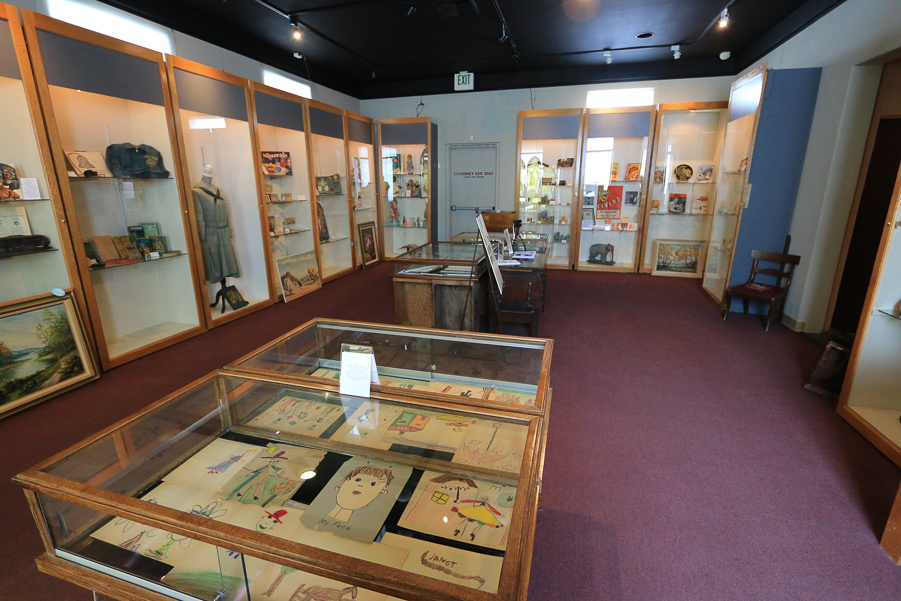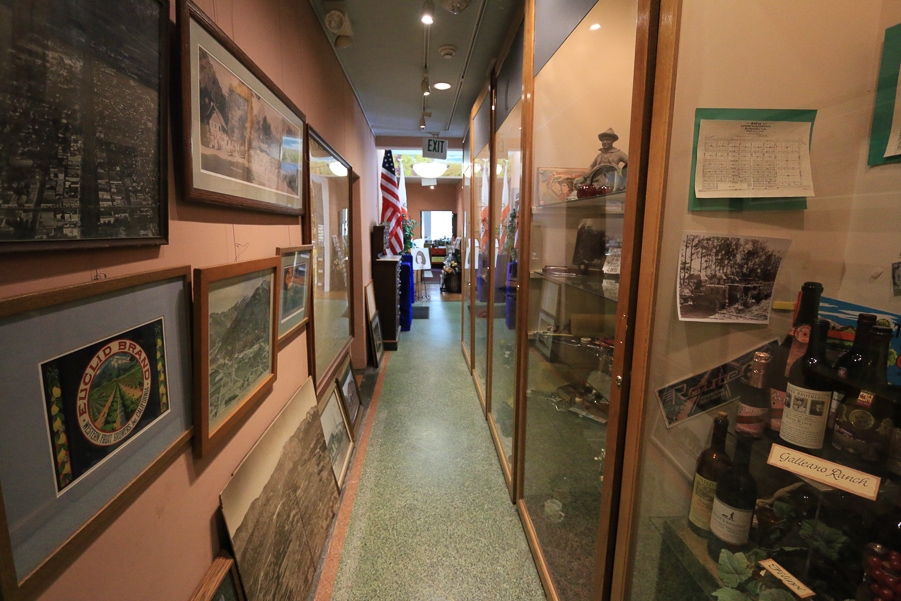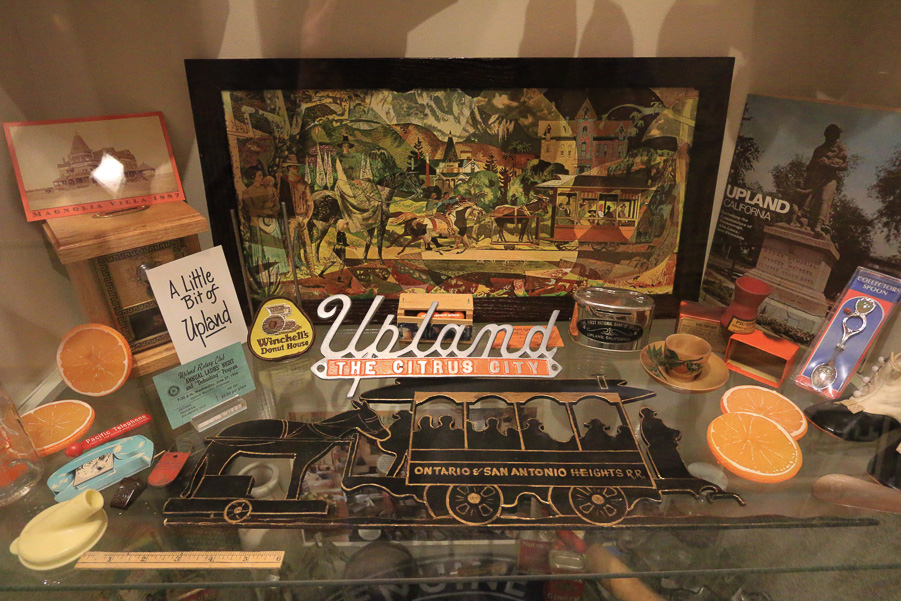 At one time there was a lot of wine produced in this area.
These old valentines were really cute.
This is Ada Cooper, the woman that made it all possible.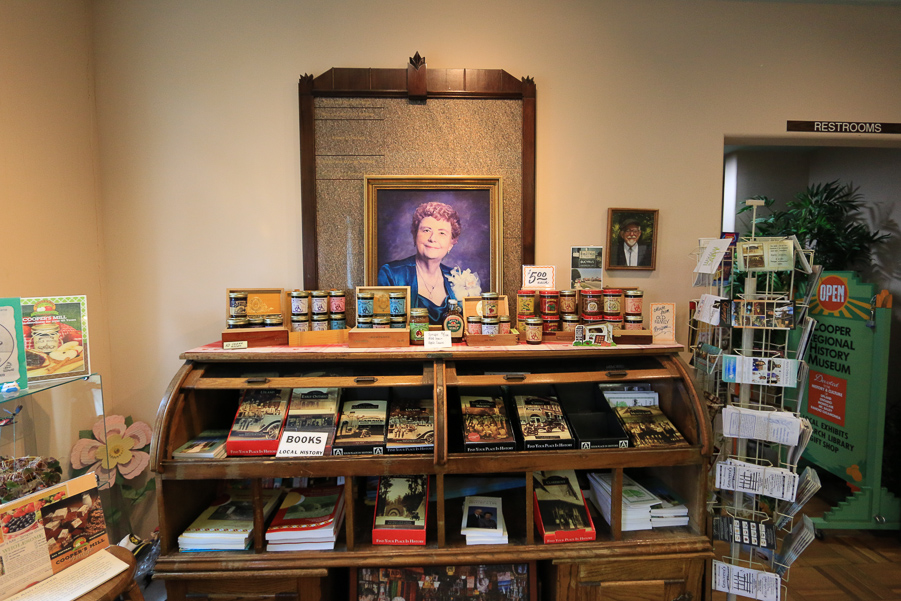 We do know one person who grew up in Upland, Angie Dippolito Johnson, another flight attendant with American Airlines who remains a very good friend after all these years. Well, we asked the docent for some help and she was able to find the 1967 Hielan Yearbook for Upland High School in their library and there was Angie in her senior class picture. We never know what we're going to find on these adventures!
While we were in Upland we decided to try a new restaurant for us called Caffé Allegro, which is located in the same block as the museum. The atmosphere here is wonderful and the food is great. Judy had their "Pizza o Calzone ai Pollo e Formaggio di Capra," which is made with chicken breast, sun-dried tomatoes, goat cheese, mushrooms and thyme. I went for their "Gamberi alla Scampi" made with large Mexican shrimp, which is sautéed in garlic, butter, white wine and parsley, and served with angel hair pasta and baby vegetables. Both dishes were delicious so the next time we're in Upland, we'll be eating here again!