November 14, 2022 - Monday - We were in Los Angeles this morning to catch an early tour of the Los Angeles Memorial Coliseum. The Coliseum was commissioned in 1921 as a memorial to Los Angeles' veterans of World War I. Completed in 1923, it will become the first stadium to have hosted the Summer Olympics three times when it hosts the 2028 Summer Olympics, the stadium had previously hosted the Summer Olympics in 1932 and 1984. The current seating capacity is 77,000.
We were lucky today since there were only five people in our tour group; two sports fanatics from Vancouver, Canada, one single lady from the UK and us. The first glimpse of the stadium is awesome.
Leah, our guide, brought us up to the new sky roof for some spectacular views. This is the entrance with downtown LA in the background.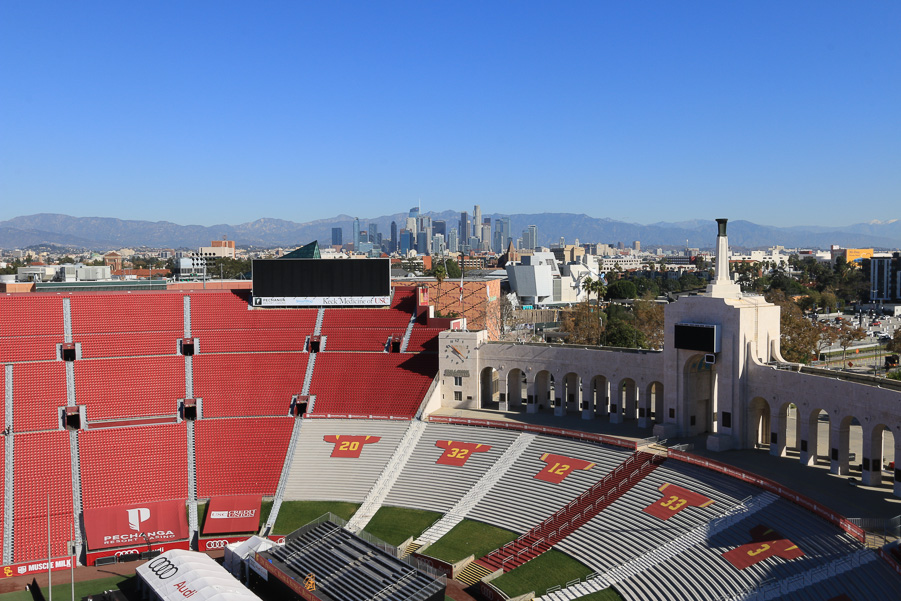 It was a very clear day and we could see the Hollywood sign.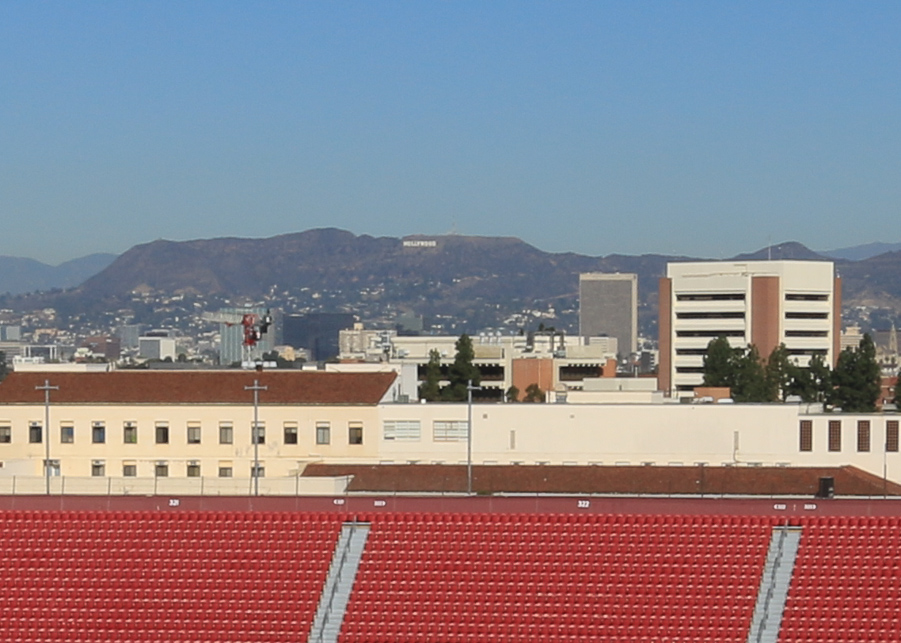 We could see the ongoing construction of the George Lucas Museum of Narrative Art.
Leah brought us through several of the sky boxes.
They all had coffee tables inspired by the Coliseum.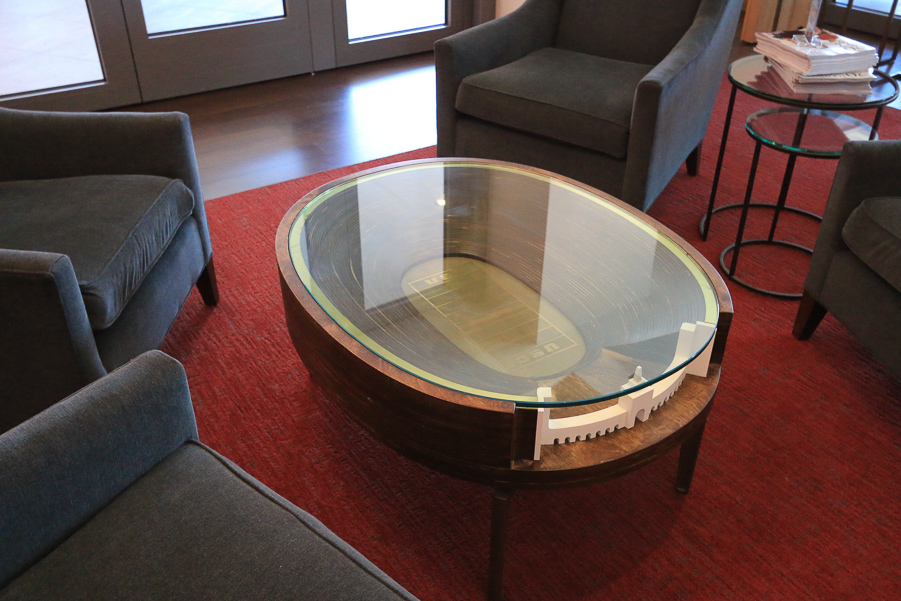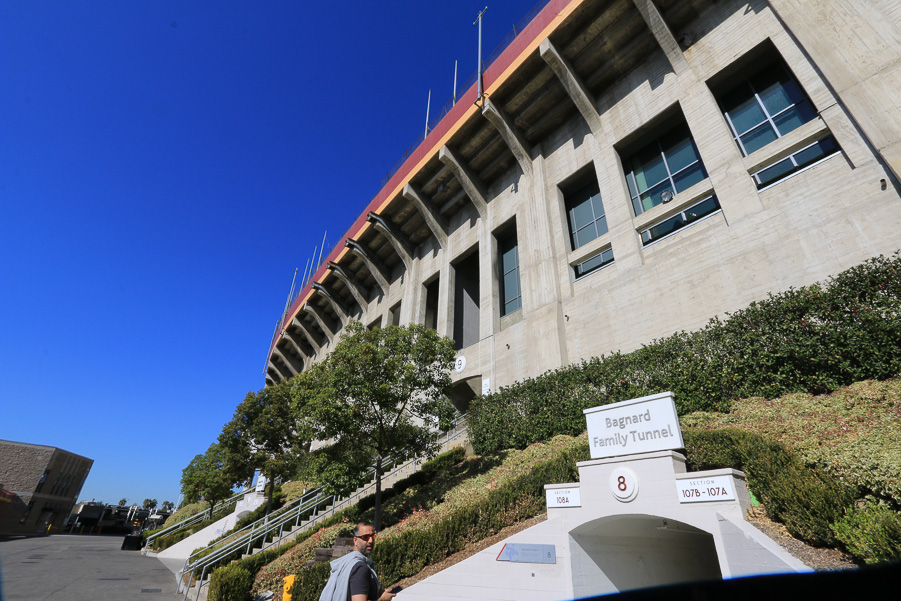 We got to see the locker rooms.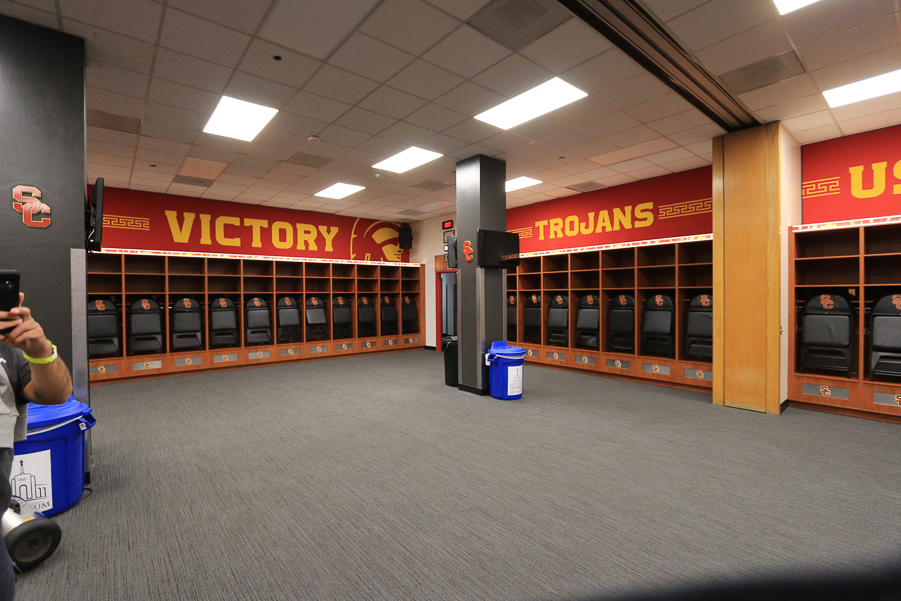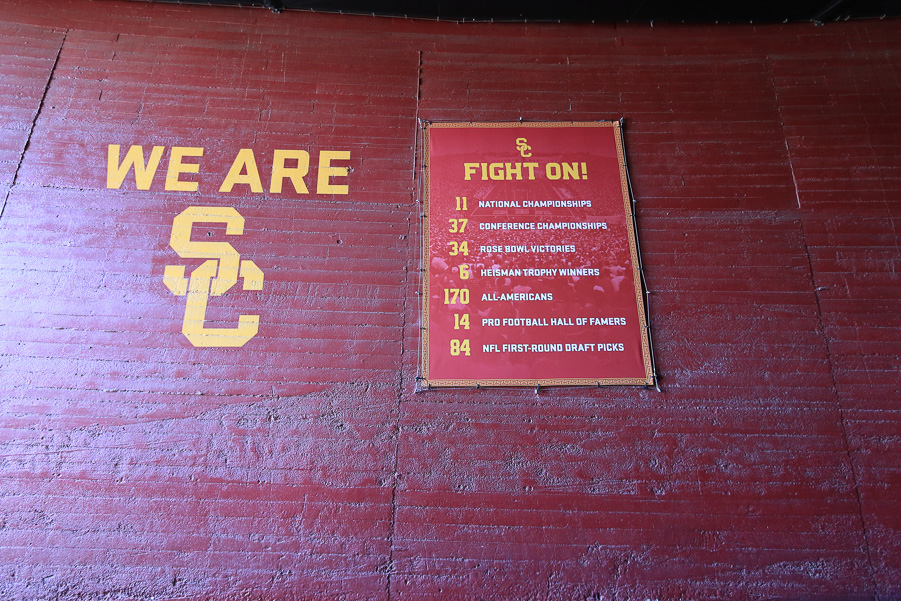 Then we got to see the field.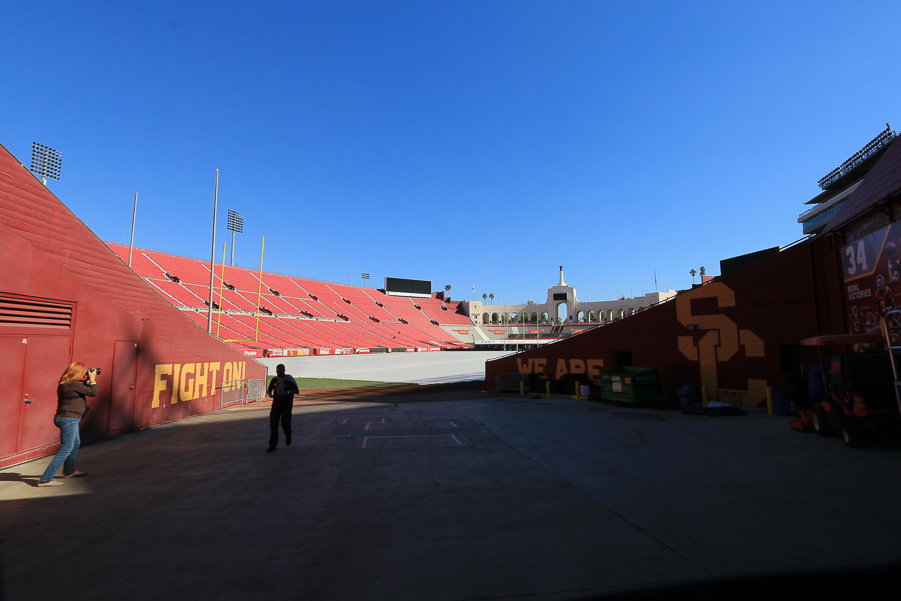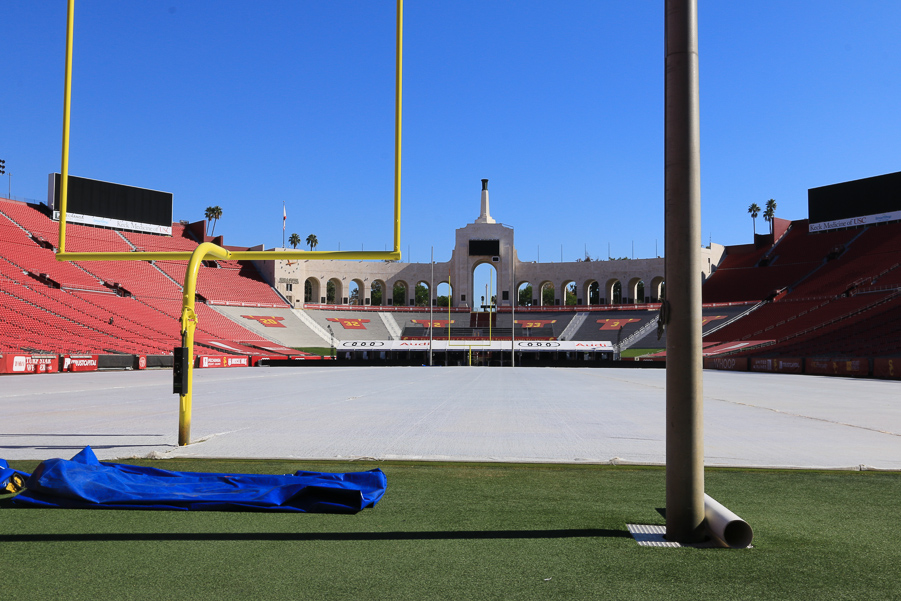 This is looking up at the new seven story addition to the 2018 renovation. The Coliseum lost 20,000 seats when they built this new press box and the sky boxes.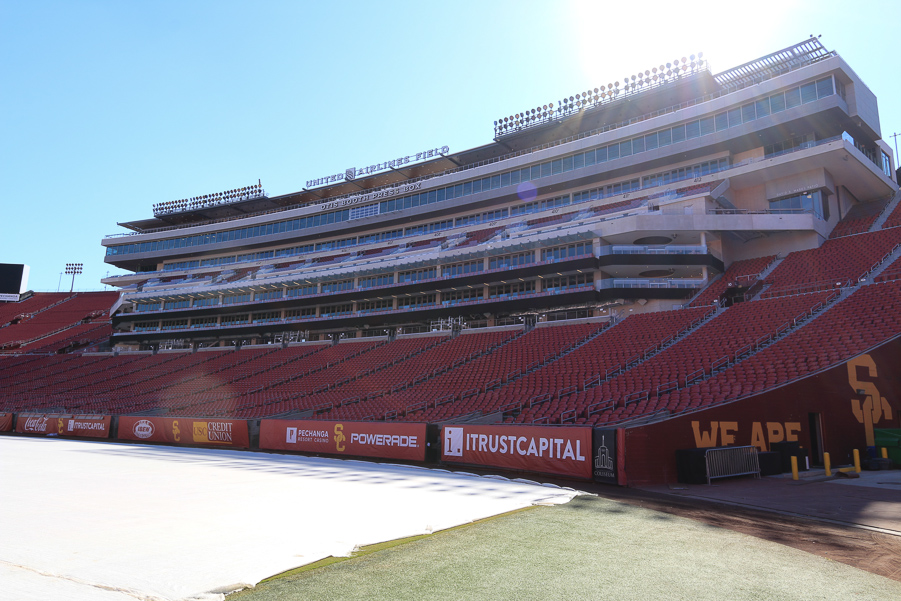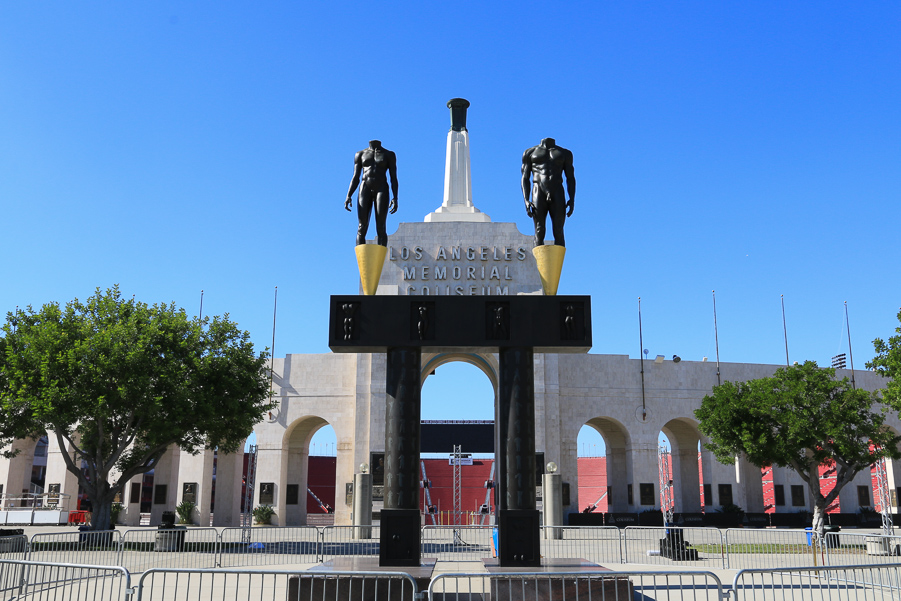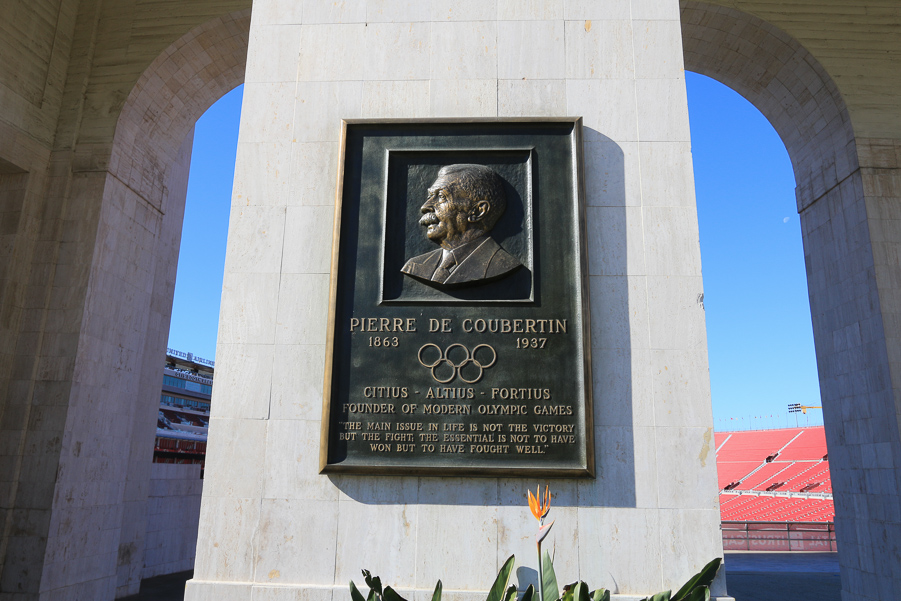 We weren't sure of where we'd have lunch today, but we ended up at Blaze Pizza. We had their Red Vine Pizza with vine-ripened tomato red sauce, mozzarella, cherry tomatoes, fresh basil leaves and fresh dough.
Both the tour and the pizza were great.