March 26, 2023 - Sunday - Today we were in Pasadena, CA to see the Church of the Angels, one of the regionís oldest churches. You might have glimpsed this beautiful historical stone Episcopal church in many films and TV shows including "Heathers," "The West Wing," and "X-Files." The church was originally built in 1889 and the inspiration for its architecture was the Holmbury St. Mary's Church in Surrey, England.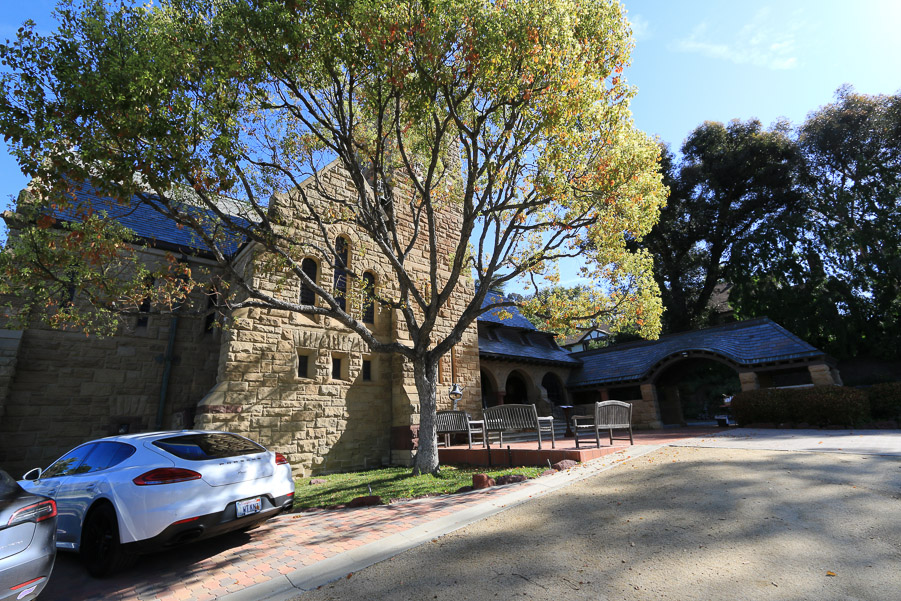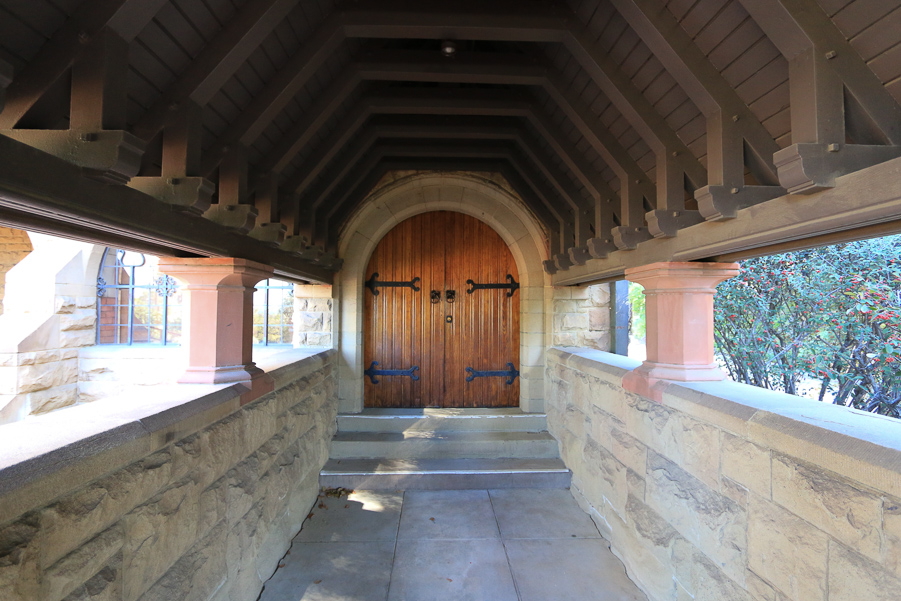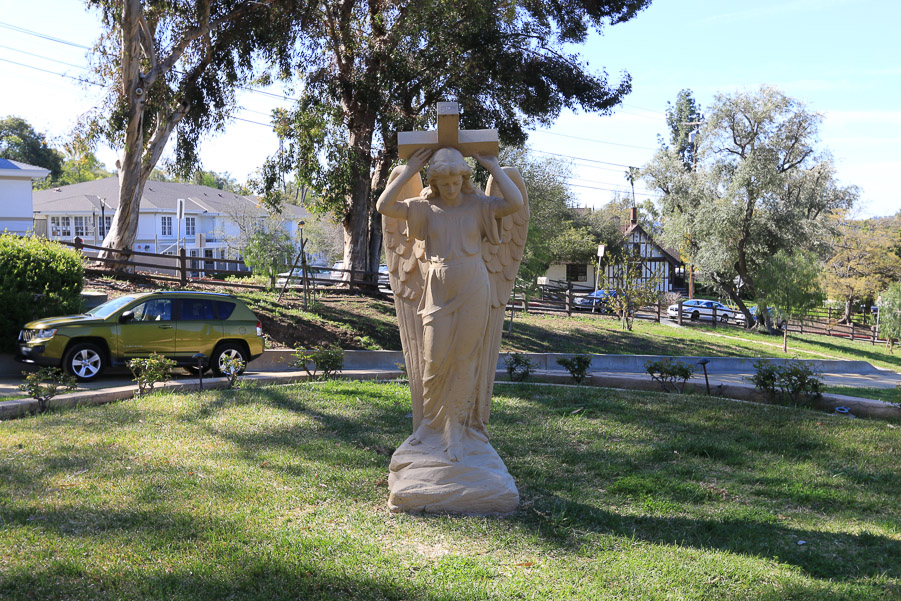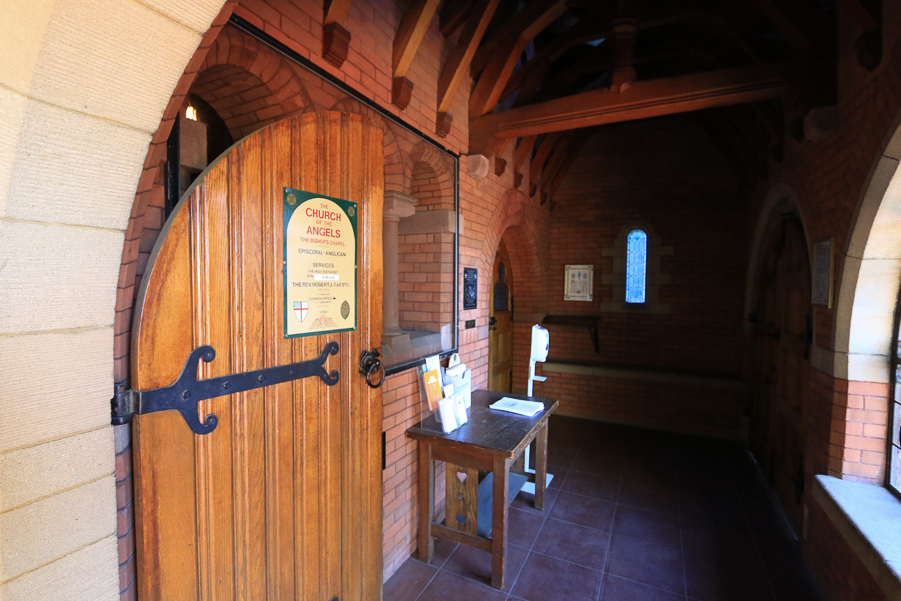 If you want to see inside these old churches, or any church for that matter, you have to go into paparazzi mode. They tend to be open 30 minutes before the service and 30 minutes after the service, otherwise they're locked up the rest of the time to keep out homeless squatters, vandals, etc. I spoke with Fr. Gaestel, the rector, about a month ago and worked out our visit. We met him after the service and he is a very welcoming and gracious man.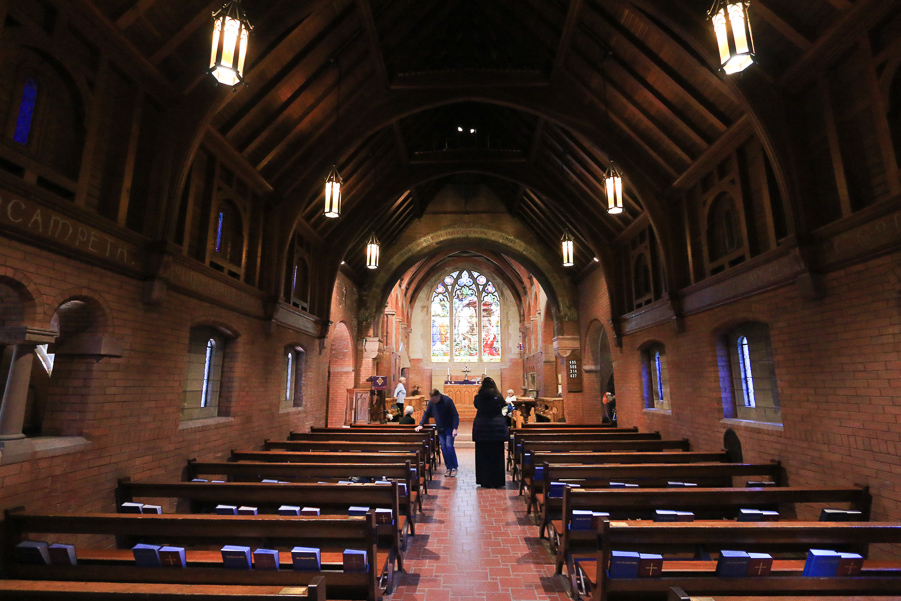 The church is beautiful with its 134 year old stonework and woodwork. Plus, it's very cozy and it seems to be a very comfortable place to worship.
After the church we stopped for lunch at the nearby Roscoe's House of Chicken and Waffles.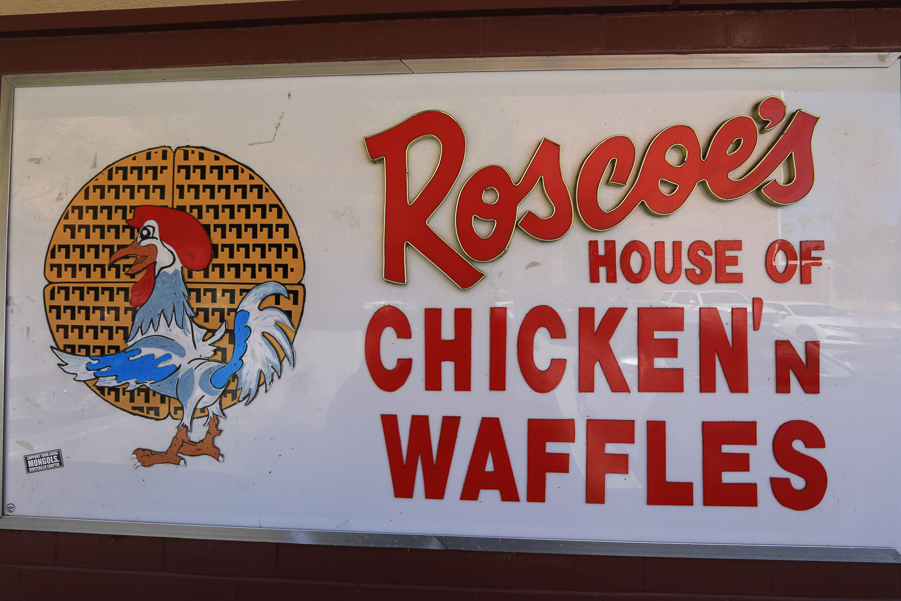 Today we ordered "Herb's Special" which is three chicken breasts and two waffles. We ate everything except for the third breast that we brought home.