October 8, 2017 - We stayed fairly close to home today by going to see the Claremont Museum of Art. Until November 2016, the old Claremont depot was one of the few Metrolink rail stations that utilized an existing older structure. The depot was originally built in 1927 by the Atchison, Topeka and Santa Fe Railway in the Spanish Colonial Revival style and it was placed on the National Register of Historic Places in 1982. On November 20, 2016 the interior of the depot was converted into the new home of the Claremont Museum of Art. The Museum, which had occupied several locations in the city, was created in 2004 to celebrate Claremont's rich artistic heritage; past, present, and future.
The current exhibit is called "Dee Marcellus Cole and Carnival Seekers." Dee's paper mache works highlight the exhibition, but there are seven other local artists represented here as well.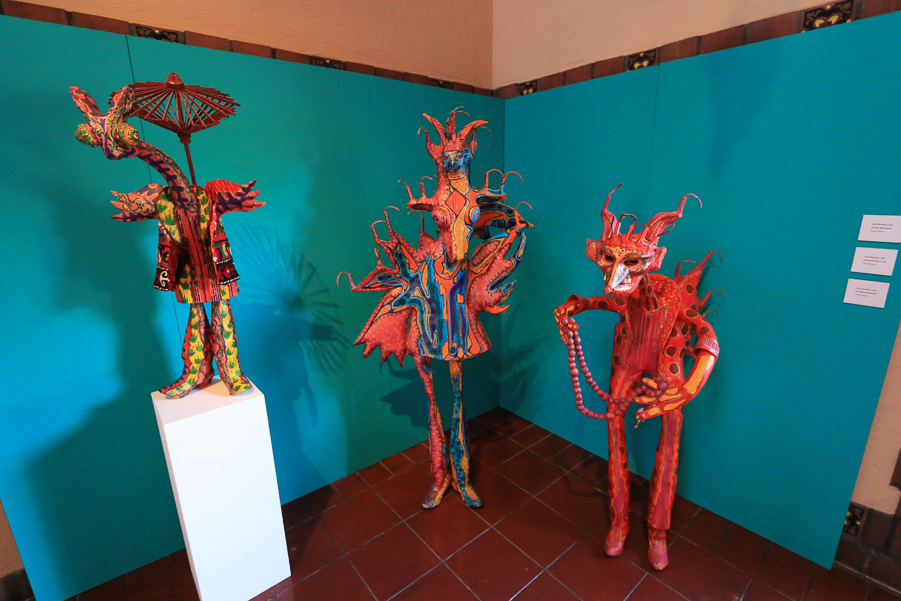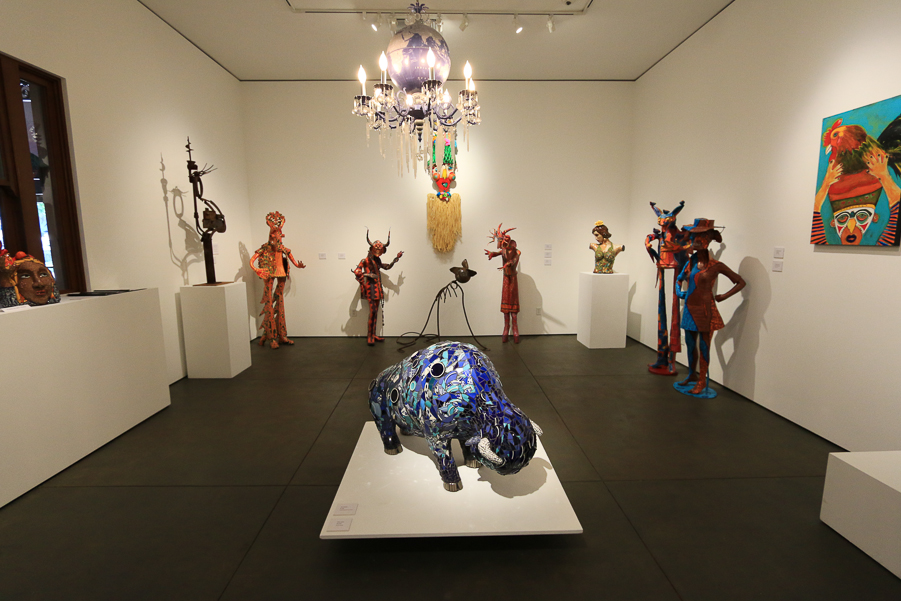 This metal work sculpture depicts an eagle on a cactus holding a rattlesnake.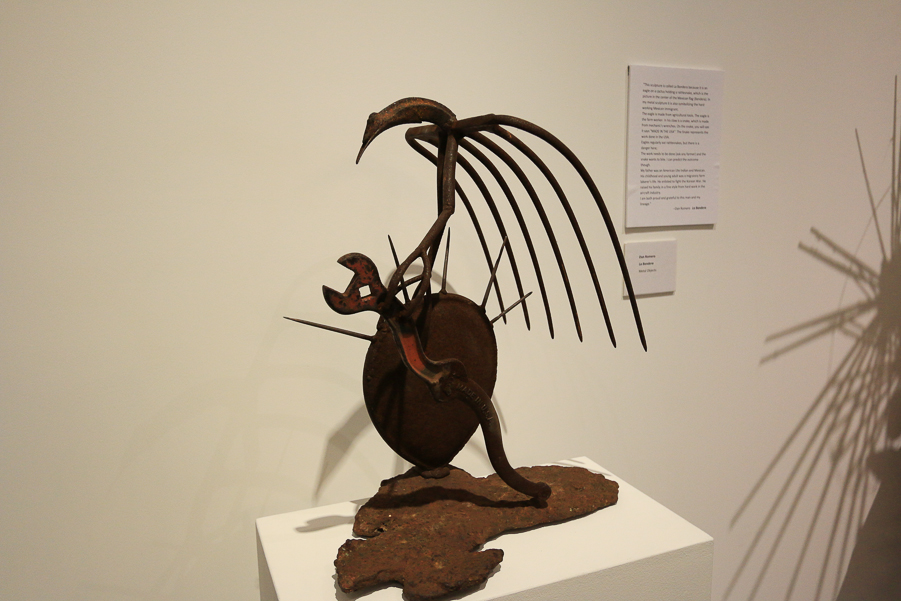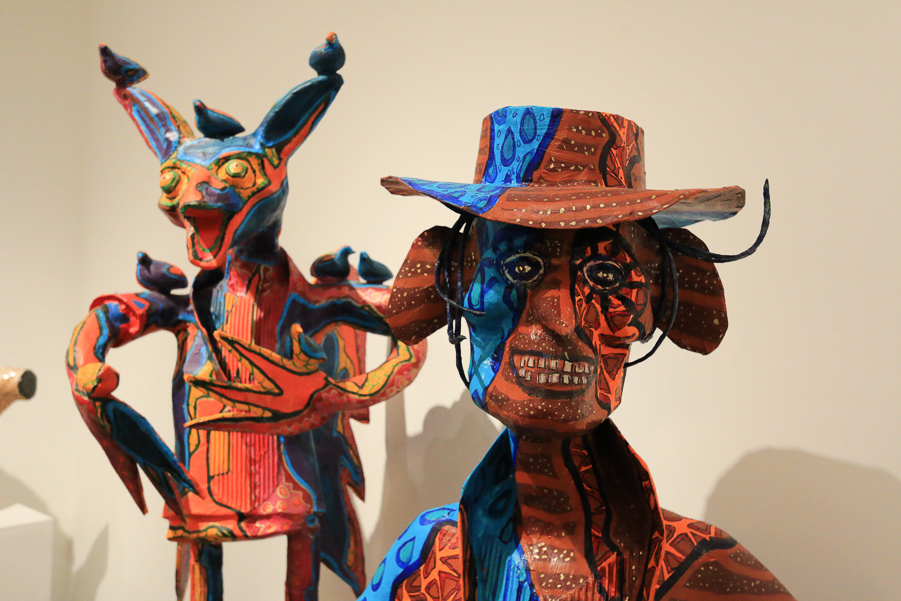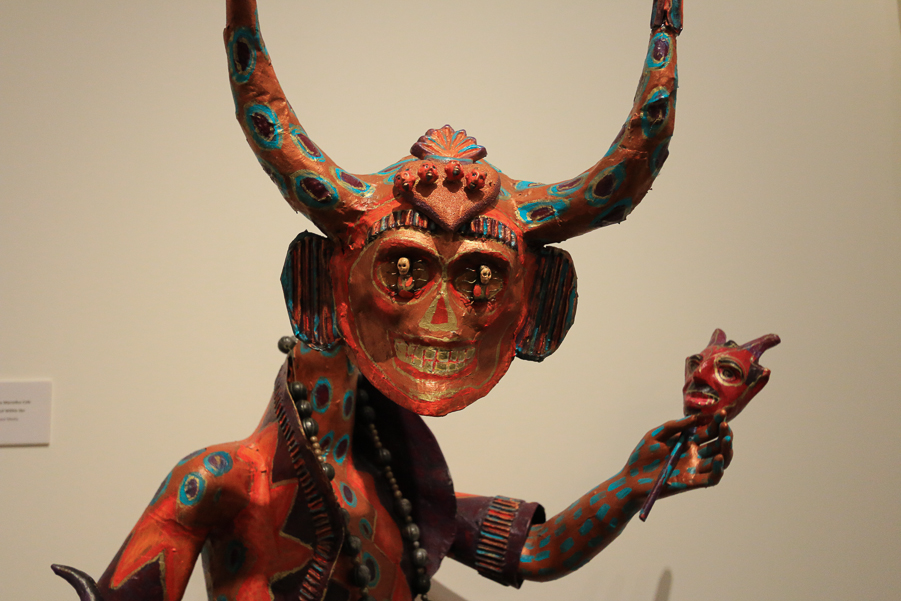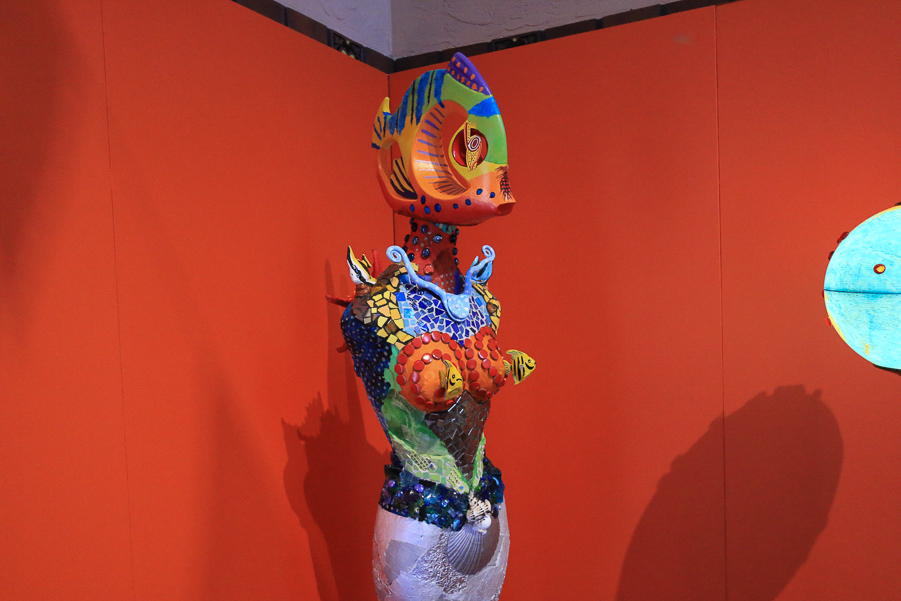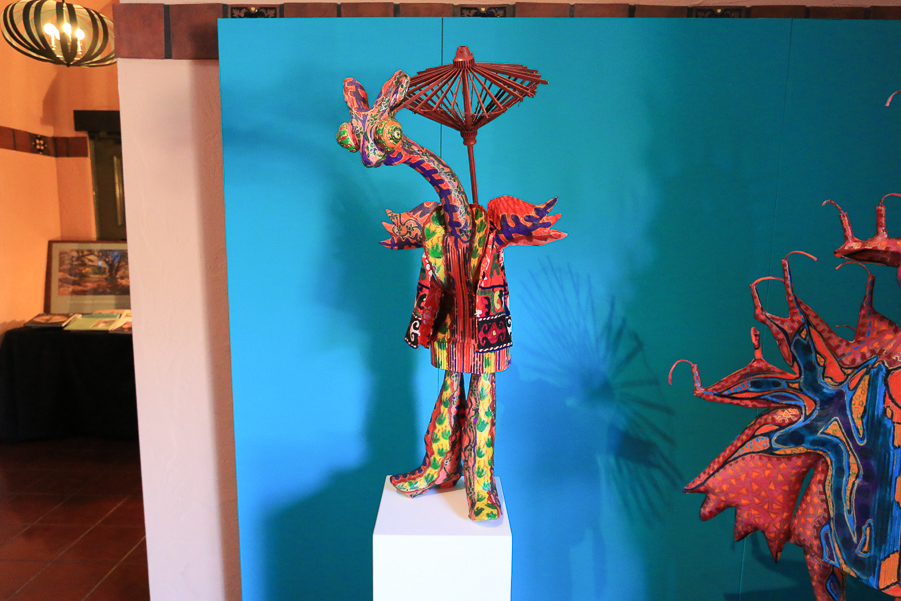 The Museum has done a wonderful renovation of this beautiful building.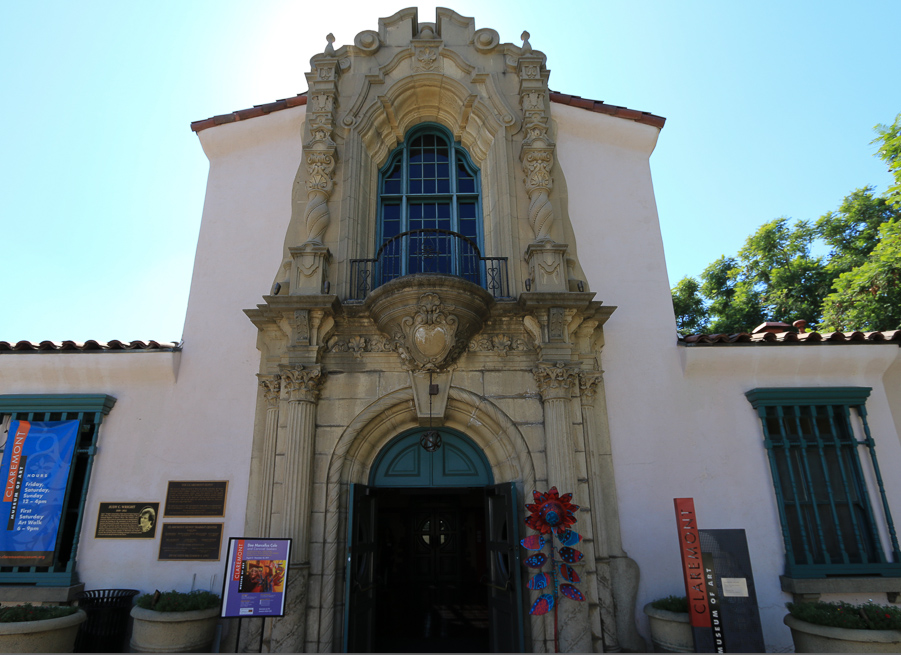 Before the Museum we had lunch at one of our favorite restaurants, Il Mattone Trattoria Italiana, located right in downtown Claremont. As usual, it was a feast. We started with their fried calamari and shrimp, and then split their Pizza Ligure, which is made with goat cheese and mozzarella, artichokes, sliced tomatoes, basil, and a charred red pepper puree.
For dessert we tried their lemon cheesecake with a graham cracker crust, lemon curd and raspberry sauce. It was first class as always.