June 8, 2023 - Thursday - Today we were back in Upland, CA to visit Claro's Italian Market. Joe Claro started the business in 1948 with his wife Mary. Claro's Italian Market offers a wide variety of imported and domestic specialty foods, fresh Italian sausage, baked goods, wines, and delicatessen products. It is impossible to wander around this store and not end up famished.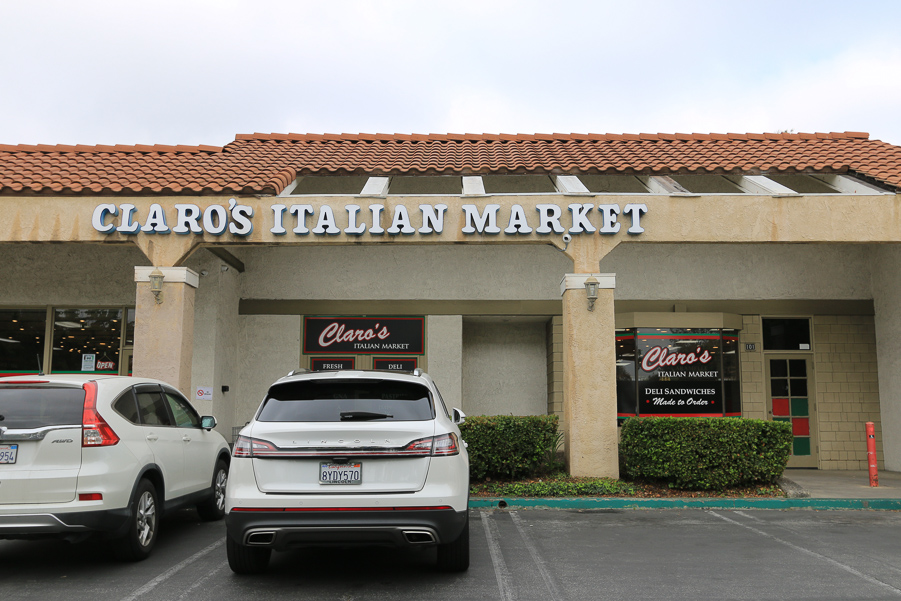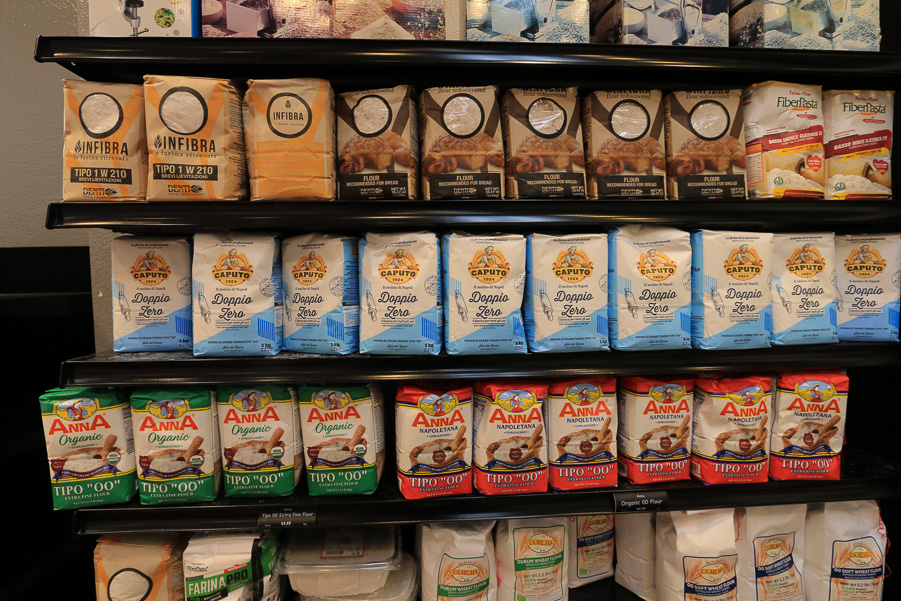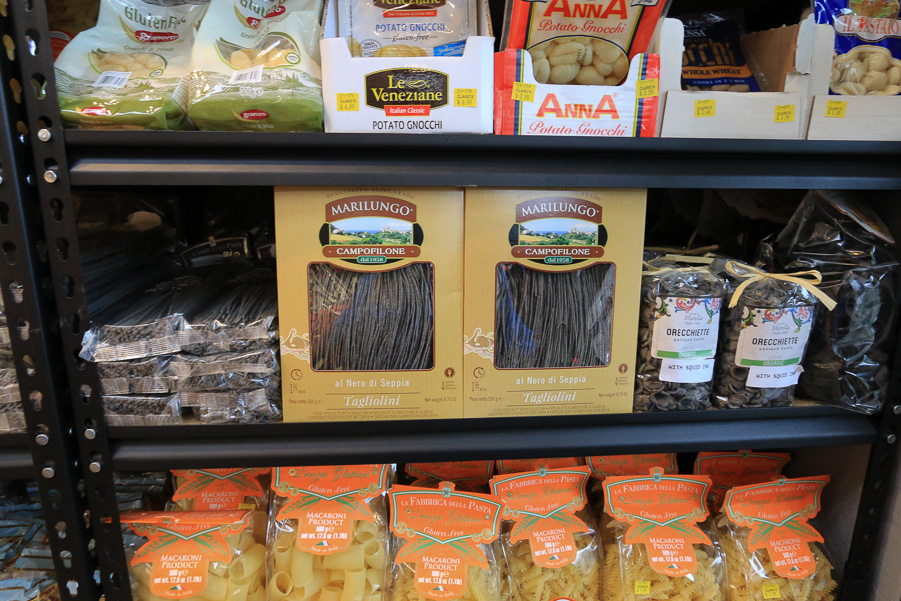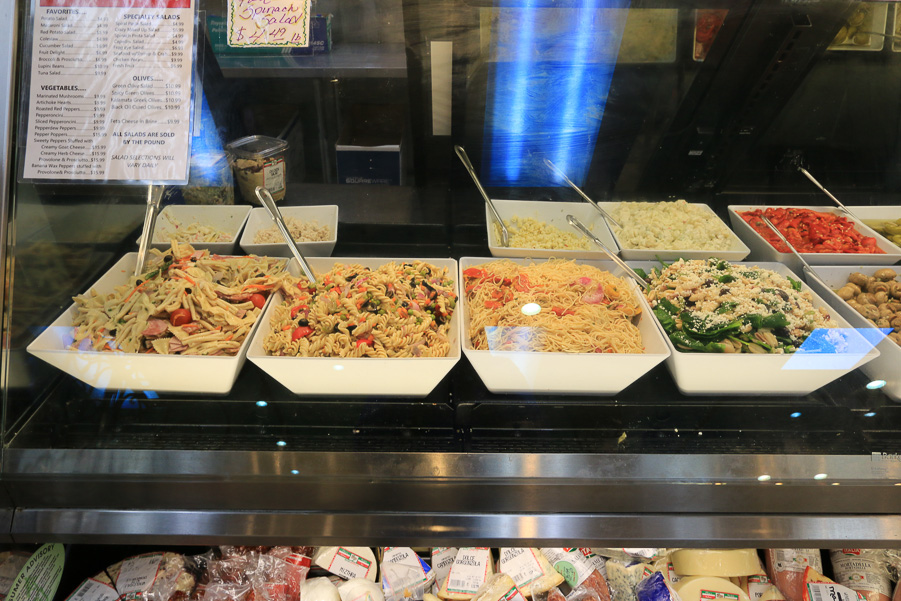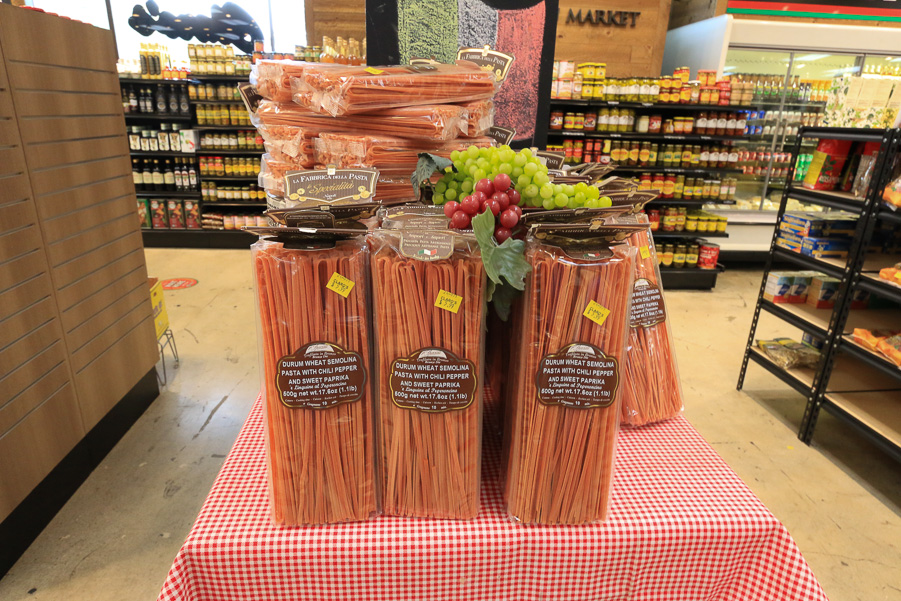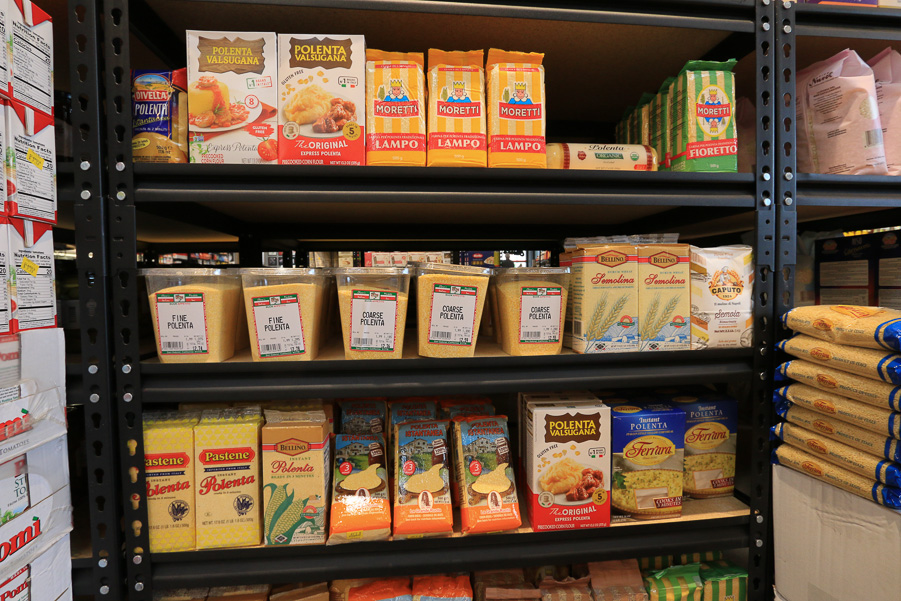 Look at the size of this garlic bread.
We picked up some goodies; vodka pasta sauce, pasta and cookies. What a place!
After Claro's we had lunch at the nearby The Hat restaurant.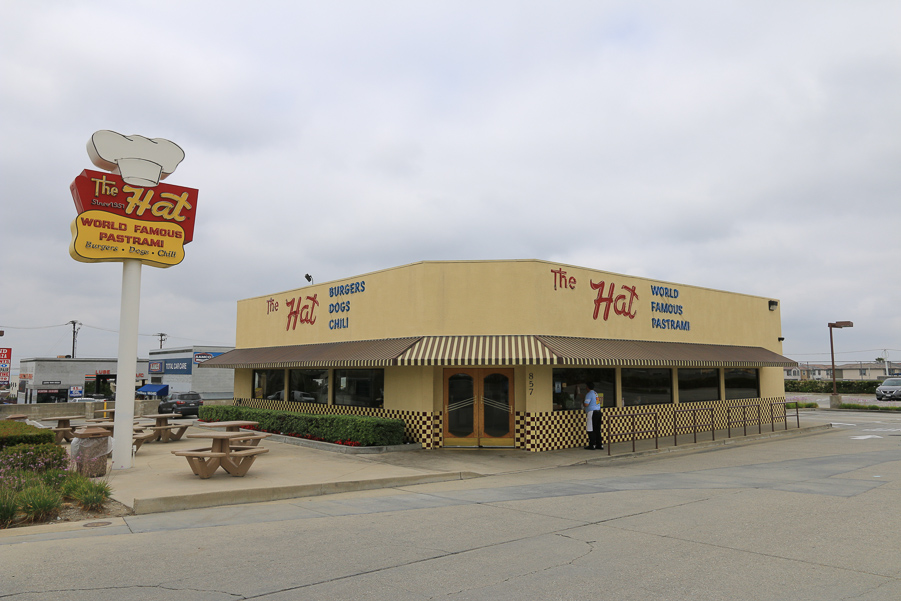 Judy had their Bar-B-Q beef sandwich.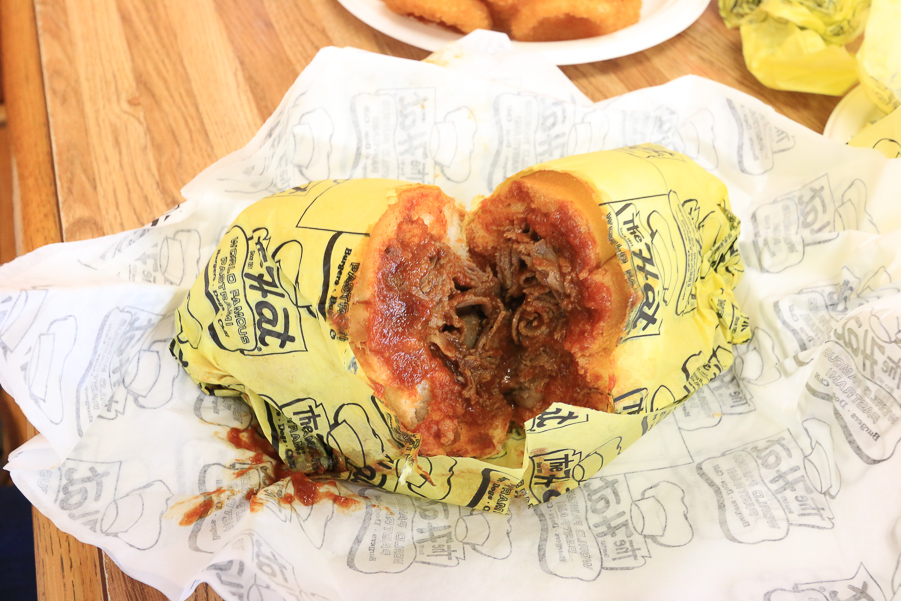 I had their dipped pastrami specialty.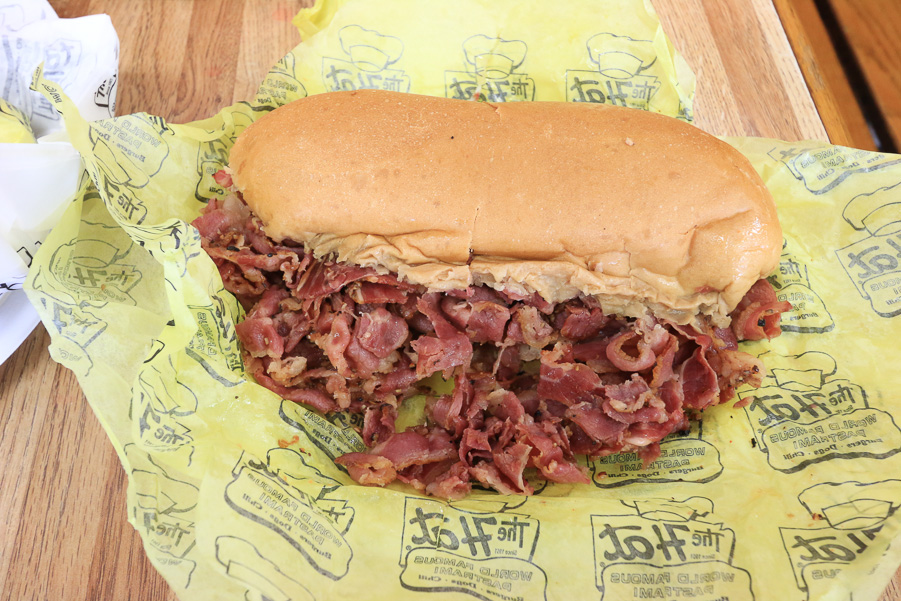 We also split an order of their small onion rings. Believe it or not, we both finished our sandwiches that were delicious, but we couldn't finish the onion rings.