June 29, 2022 - Wednesday - Today we were in Claremont, CA to see some of the historic homes in the city. It is no wonder that per capita Claremont has more buildings on the National Register of Historic Places than any other city its size and many more cities that are even larger. Our first stop was the Friedman Home at 4003 Via Padova which was built in 1943 and designed by the architect Millard Sheets. It is a dramatic rammed-earth Modernist home.
The Dodds Nikels Home at 623 West 11th Street was built in 1946 and designed by architect Paul Revere Williams. This modern home features clean lines, a flat roof and plentiful glass walls and windows to allow for an abundance of natural light.
The Benjamin Home at 675 West 8th Street was built in 1955 and designed by architect Fred McDowell. A wall of glass faces the backyard, creating a blurred separation between the inside and out, an essential component of this Mid-Century Modern style.
If you look closely, you can see through the front door, through the back wall made of glass, and into the backyard. Just don't get distracted by the peace symbol.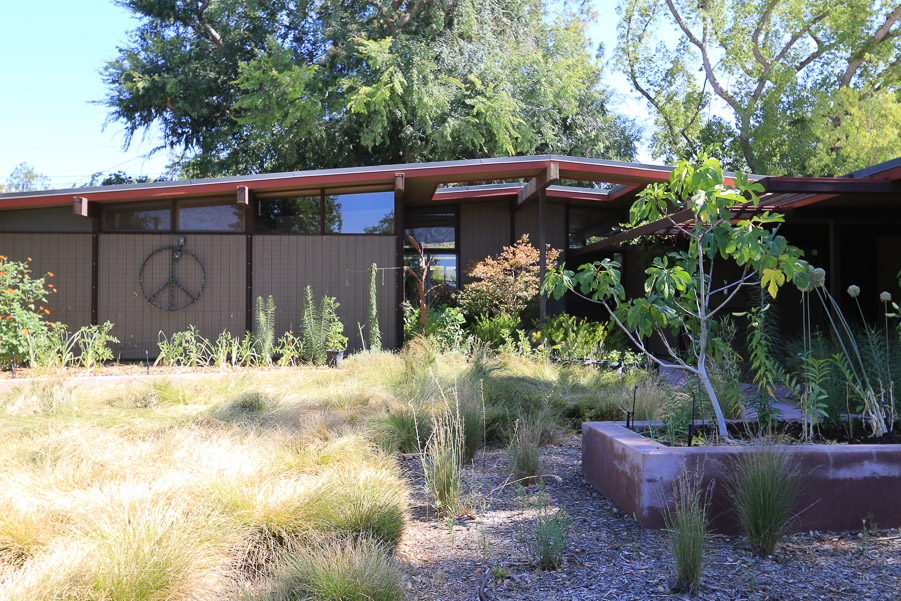 The Rahmim Home at 1120 North Indian Hill Boulevard was built in 1929/30 and designed by architect Helen Rolph Wren. The style is described as New Orleans/Monterey Colonial. This home is defined with a second story balcony made of highly decorative wrought iron detailing iconic to the New Orleans Style.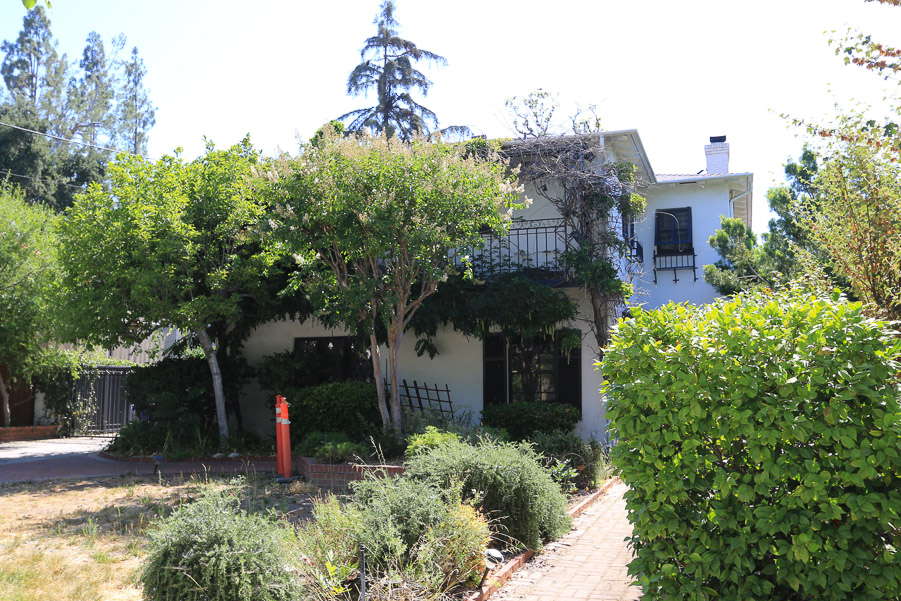 The Mulligan Home at 115 East Oak Park Drive was built in 1951 and designed by architect Foster Rhodes Jackson. Jackson was a student of Frank Lloyd Wright and his organic modern style is evidence of that.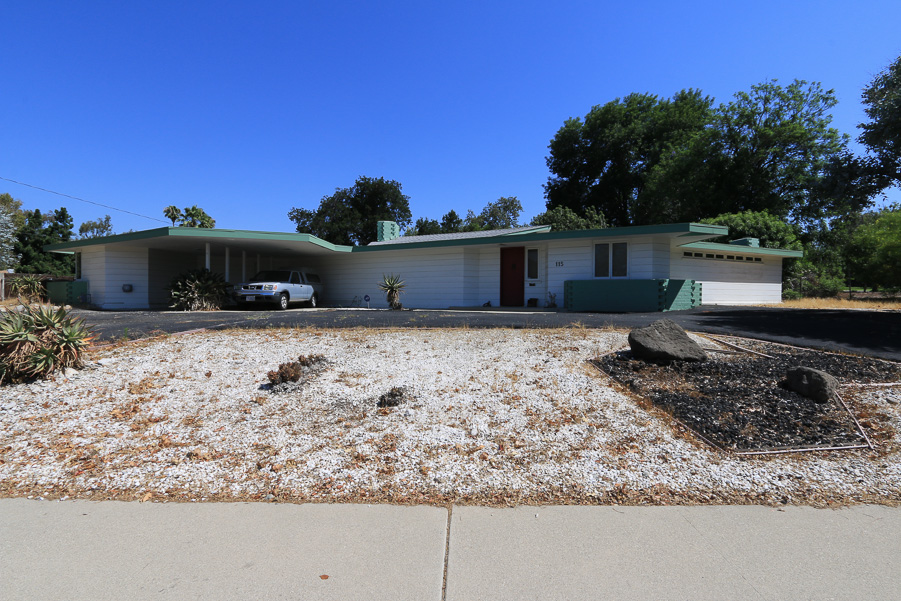 The Pitzer-Peairs Home at 2053 North Towne Avenue was built in 1912 and designed by architect Robert H. Orr. The building was made of fieldstones from the clearing of adjacent groves. It is lovely.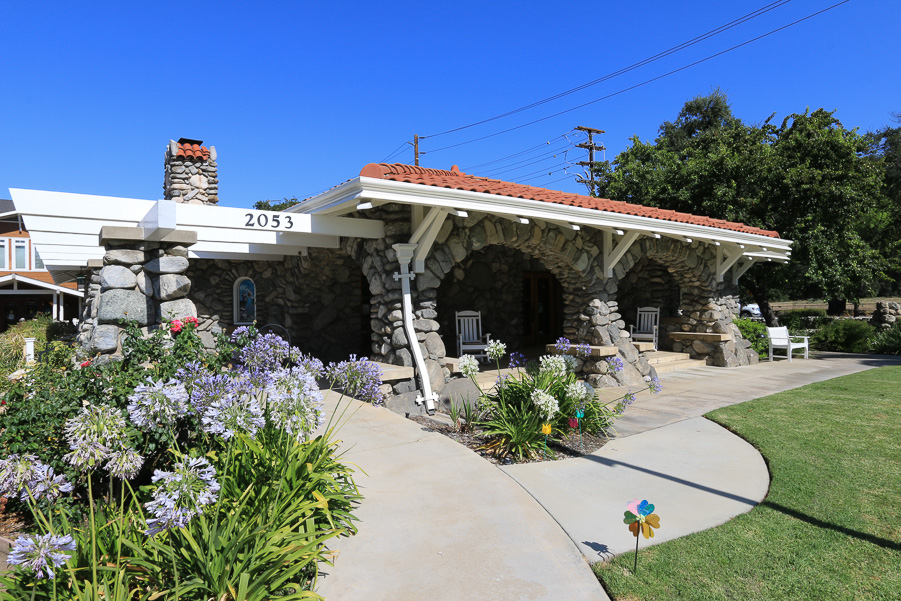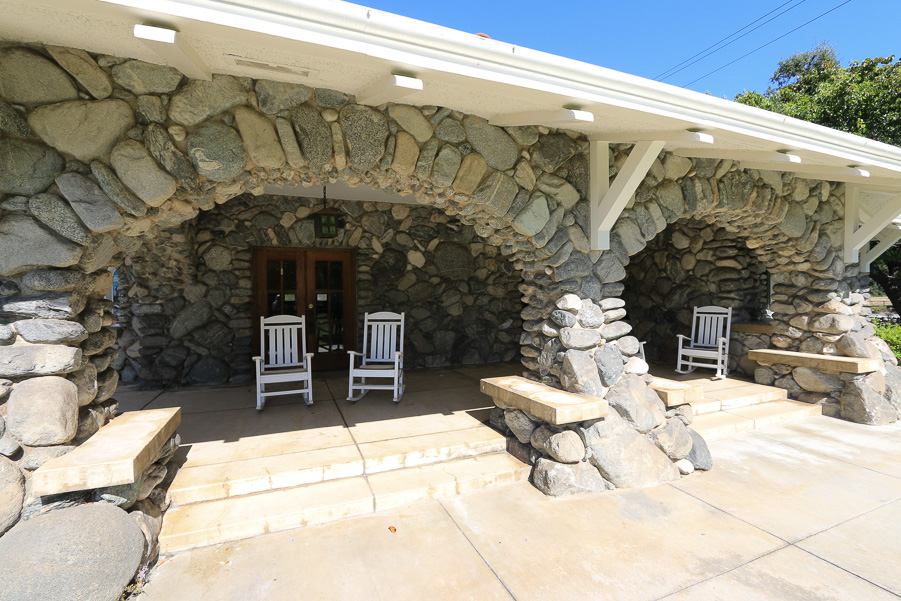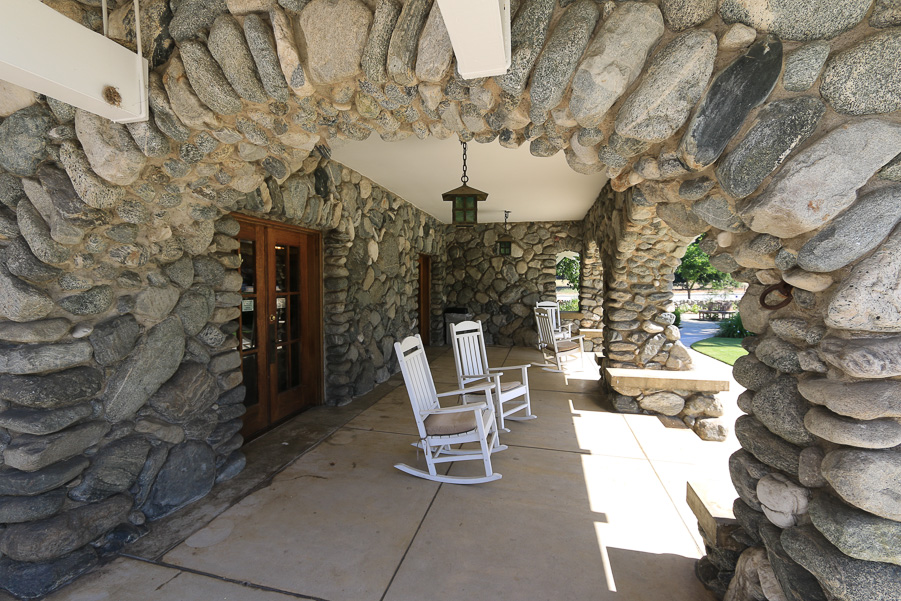 After all the driving around Claremont, we headed downtown to have lunch at Aruffo's.
For an appetizer, we split their "Burrata" with drizzled extra virgin olive oil, Meyer lemon zest, cracked peppercorns, sea salt, and crostini. Their house bread, with marinara sauce, is in the background.
We both had the same entrée since it's so good. We had their "Bucatini Carbonara" with classic custard cream sauce, pecorino, capocollo, cracked peppercorns, and fresh bucatini pasta.