October 2, 2021 - Saturday - We won some more free tickets from the San Bernardino newspaper for the Circus Vargas show in Ontario, CA. This is the second time that we've won tickets to this show. This year's production is called "Mr. V's Big Top Dream!" Circus Vargas is an animal-free, American circus based in California. It was built with the intent of bringing an old time circus to everyone and it is billed as one of the world's biggest traveling circuses still using a big top tent.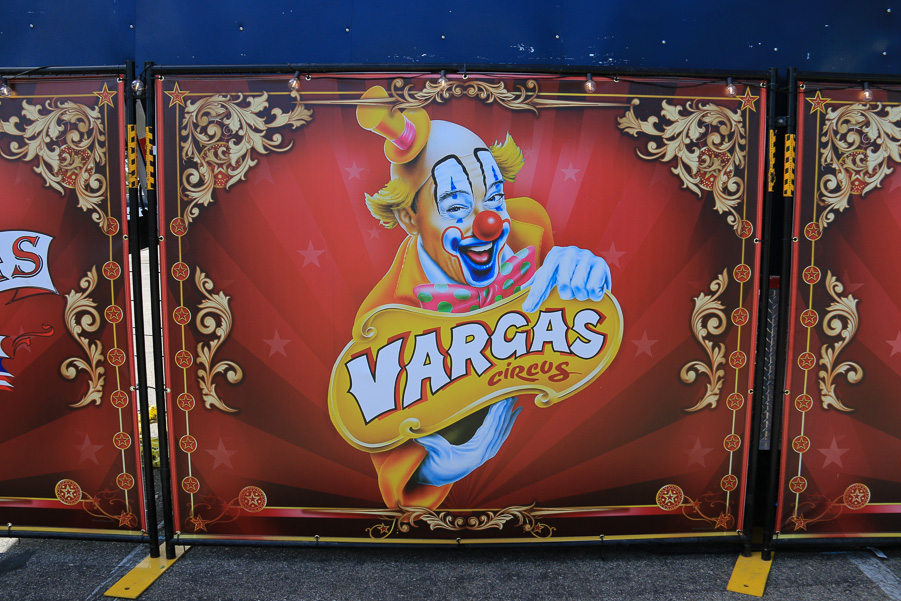 The "Star" of Circus Vargas was hand-made in Milan, Italy, and is the most state-of-the-art Big Top tent in use today. The theater-style tent seats 1,000 people comfortably.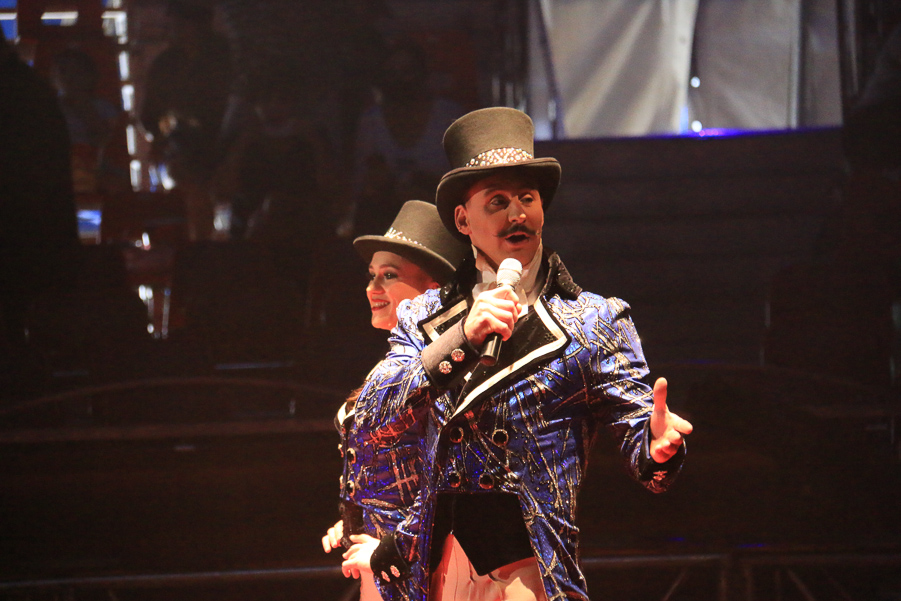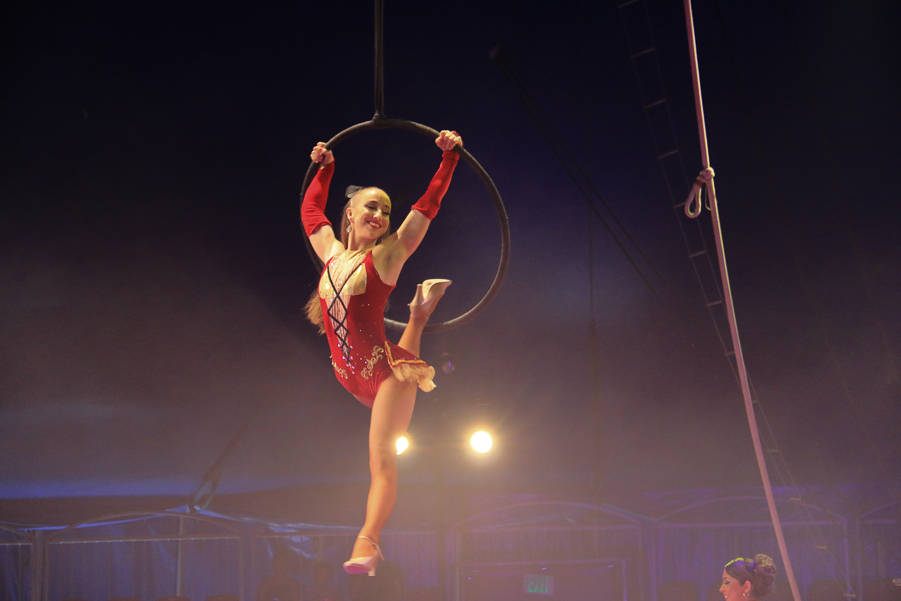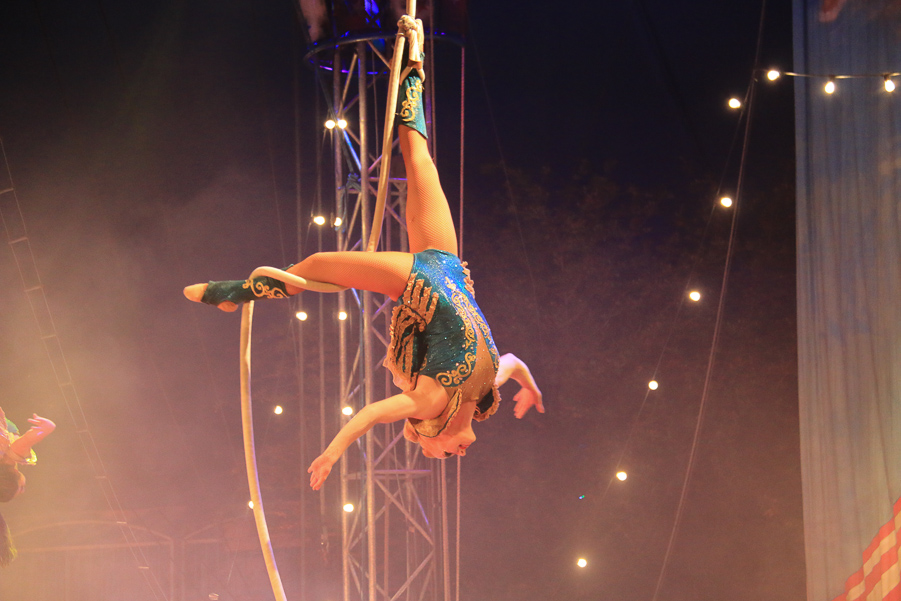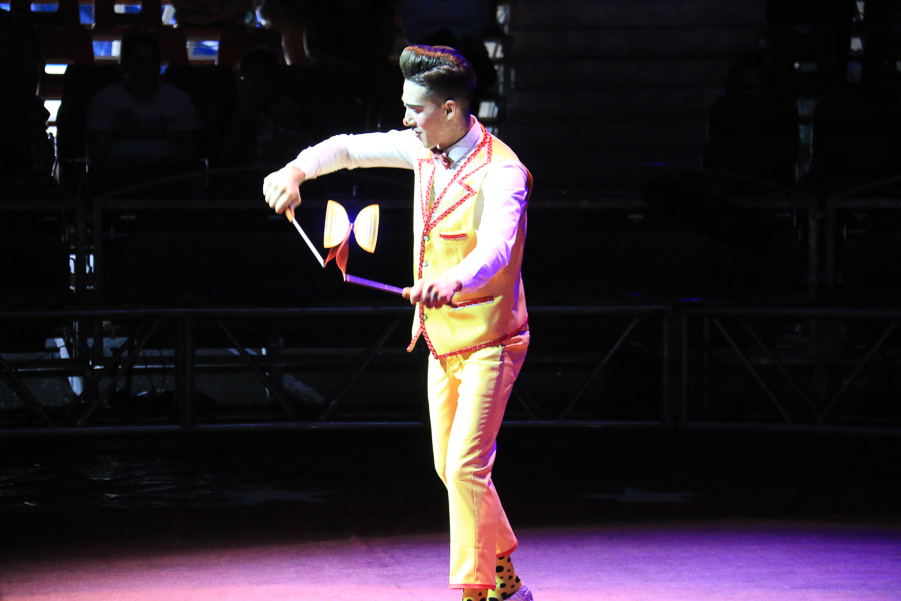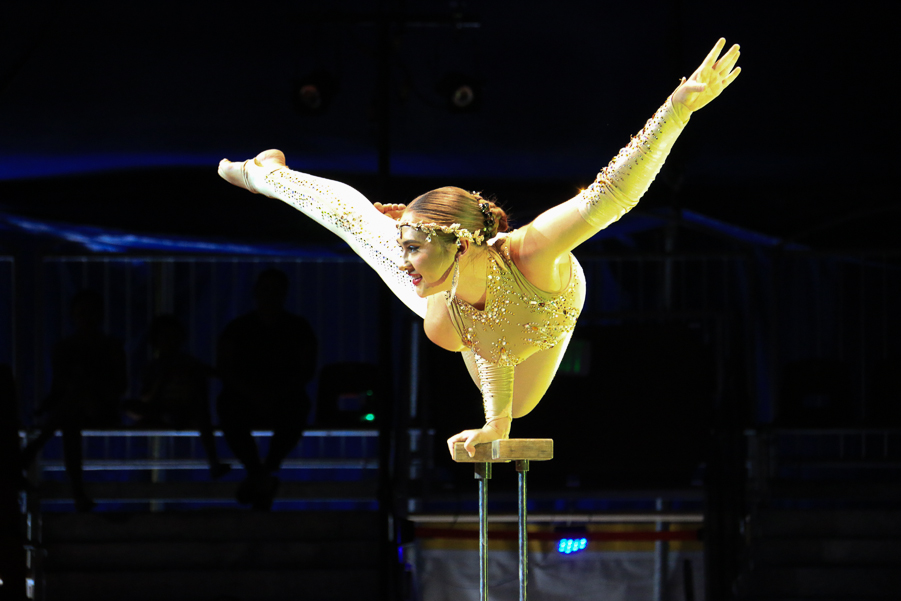 This lady shot the arrow using her feet and popping the balloon while upside down.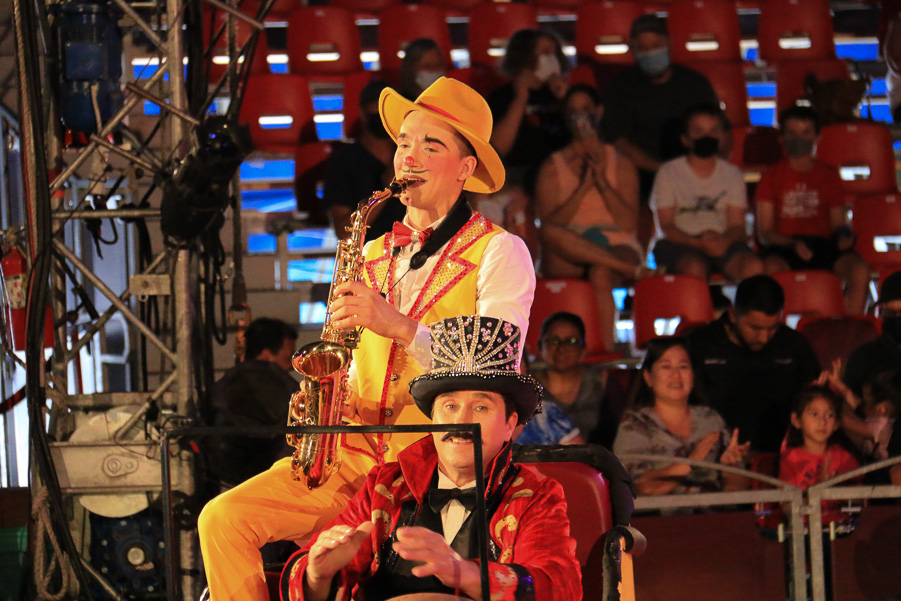 The "cops" chased the "robbers" using a trampoline outside the "bank" building.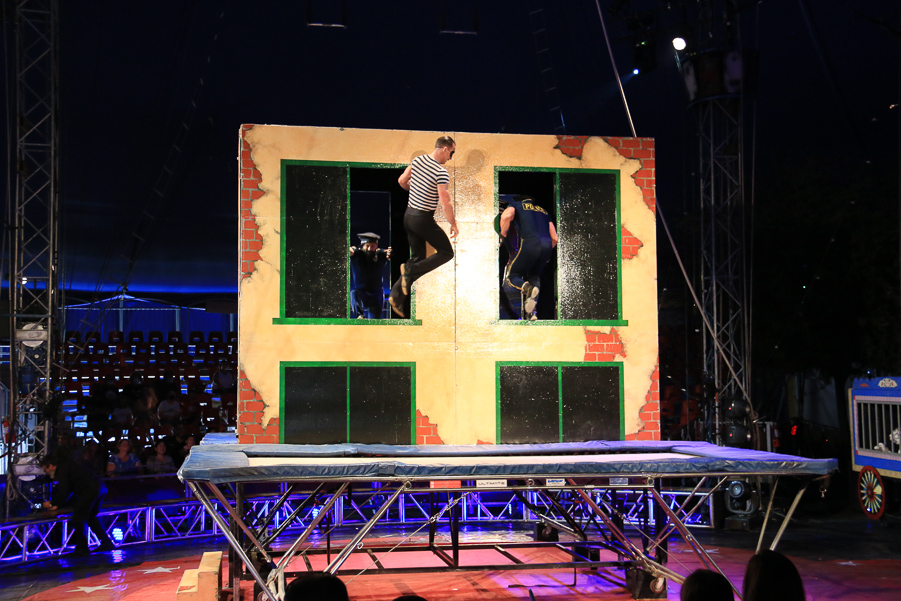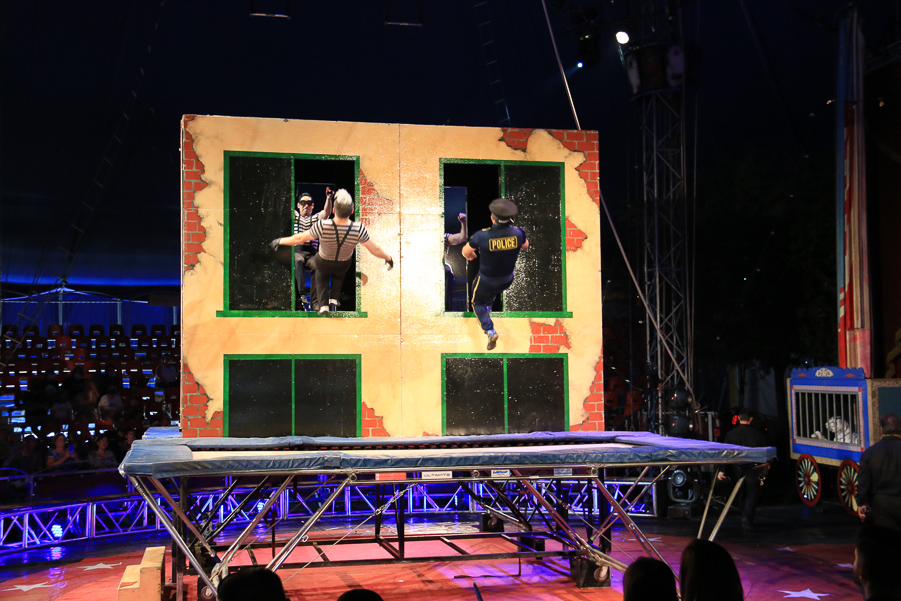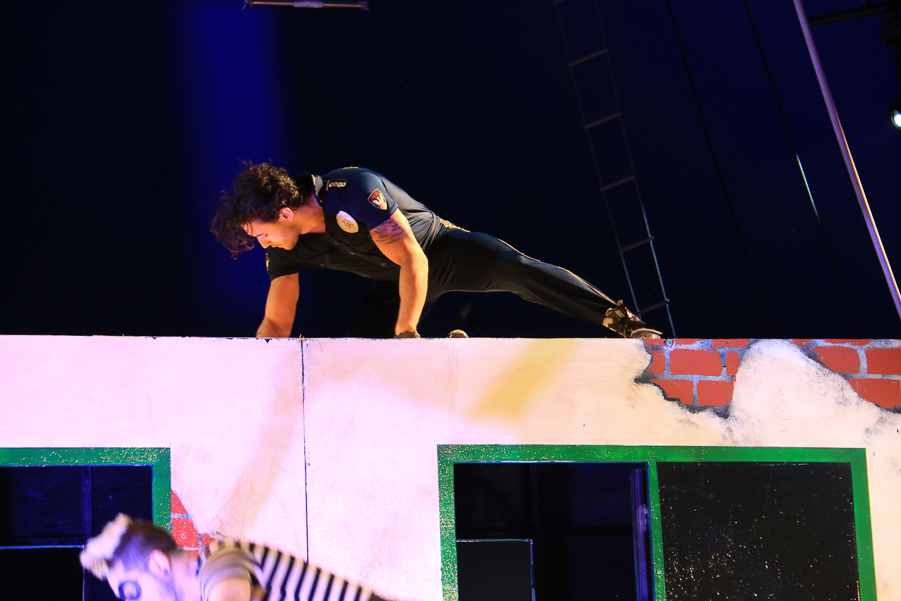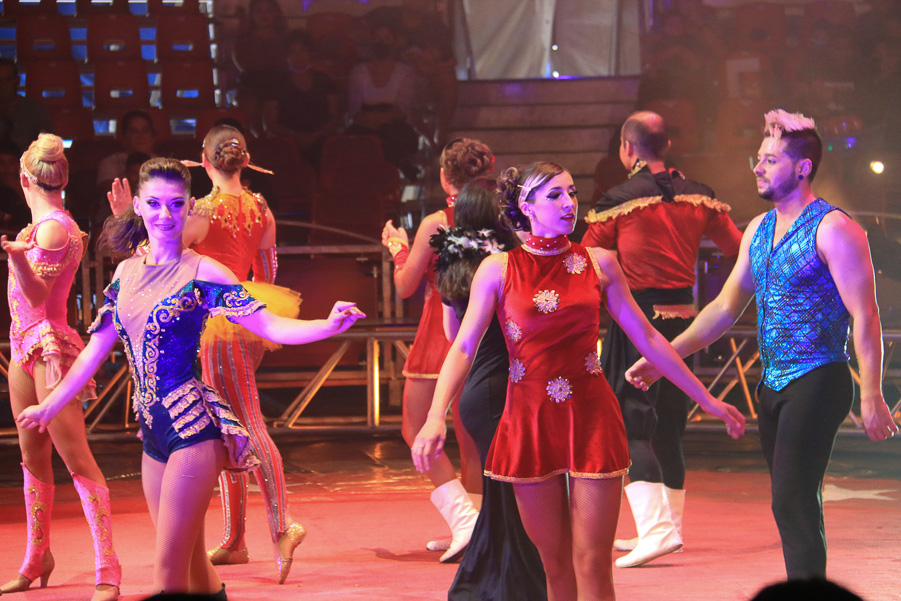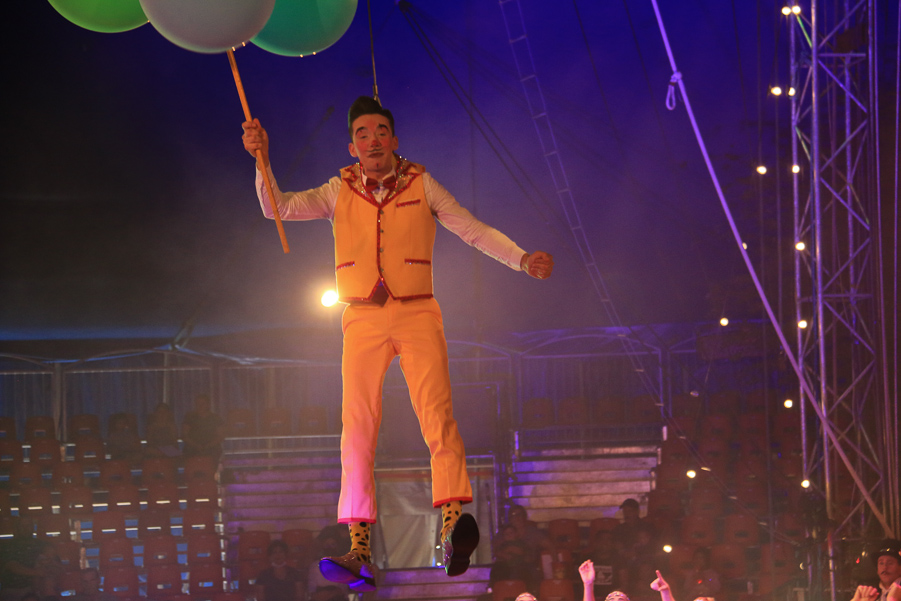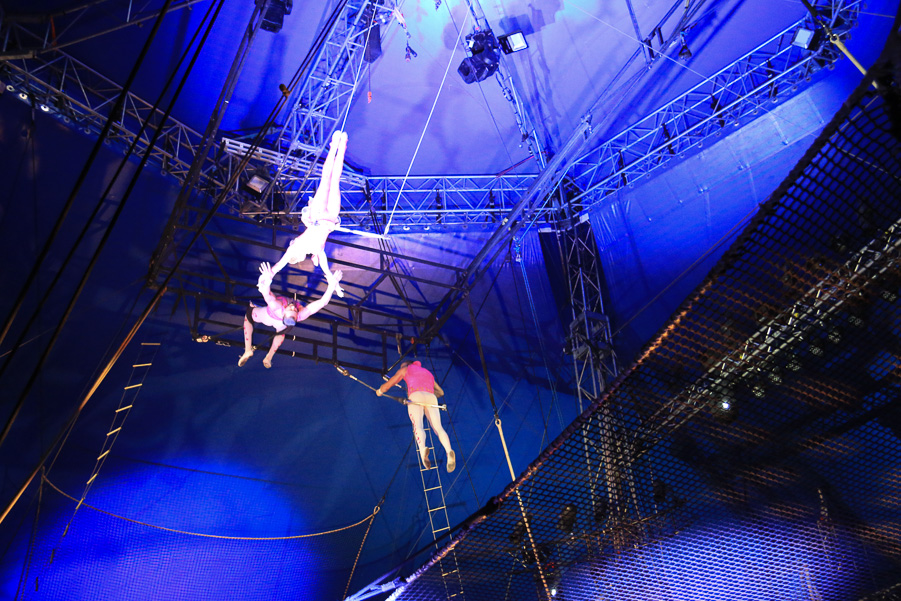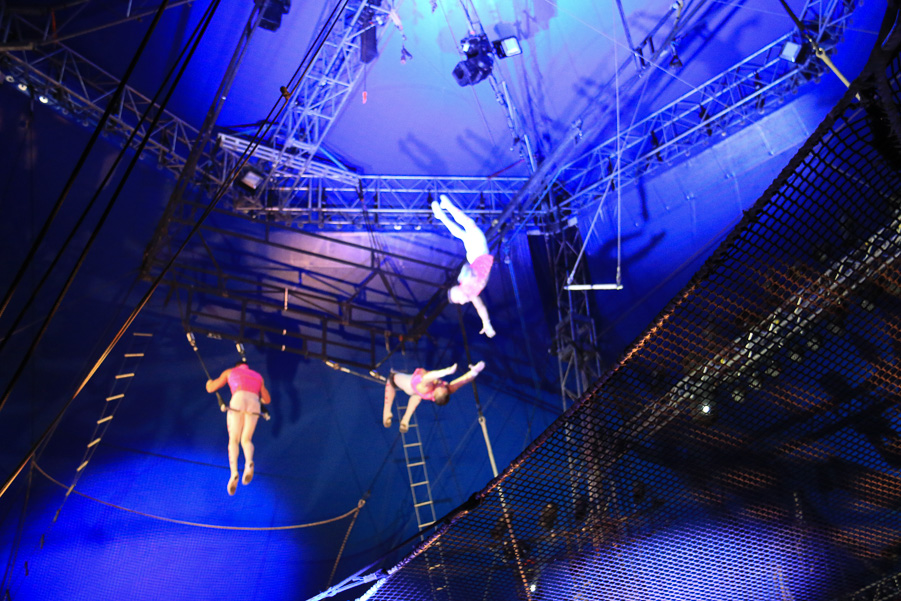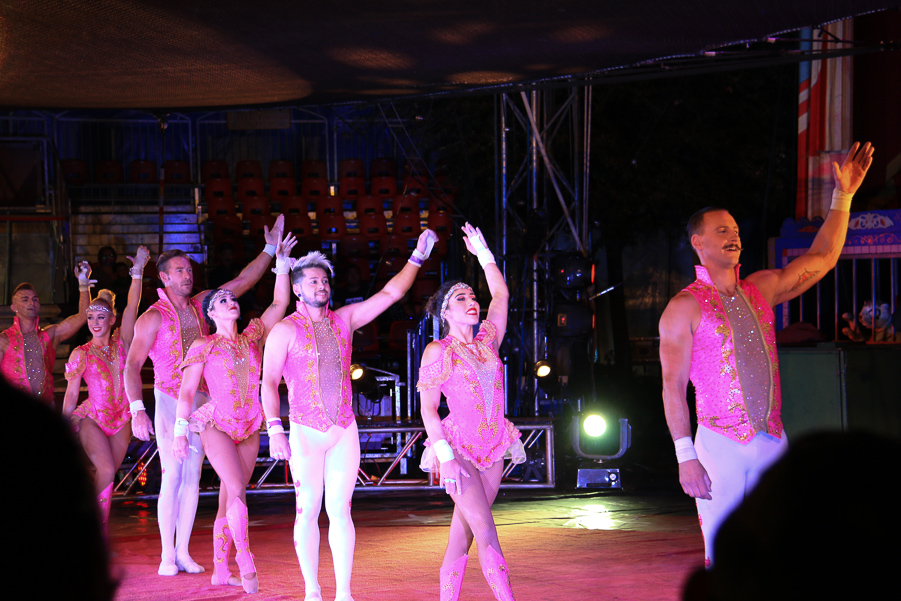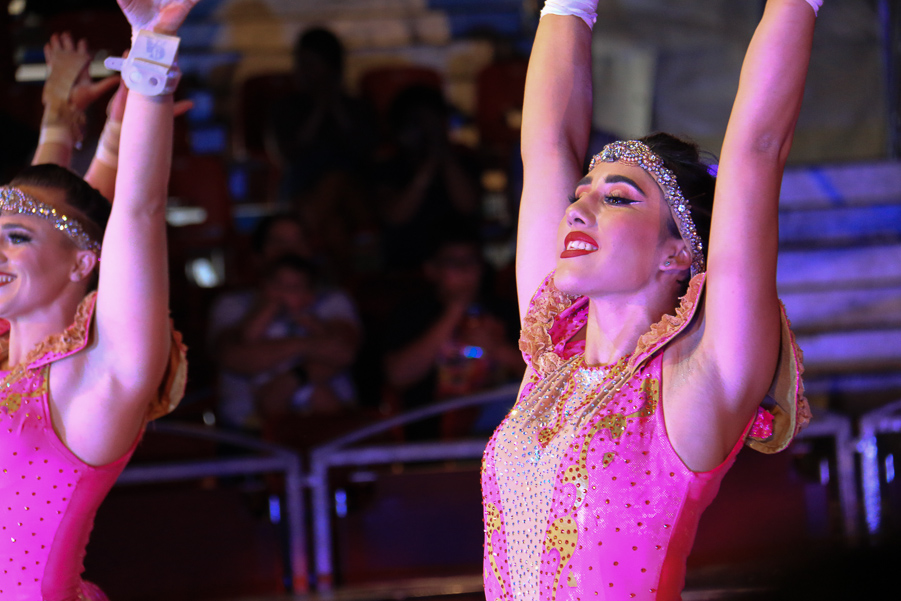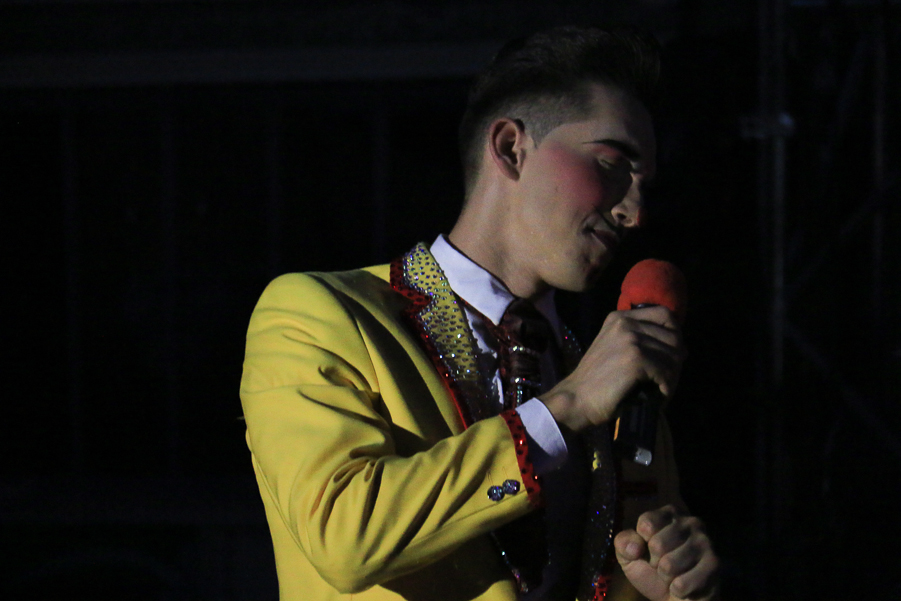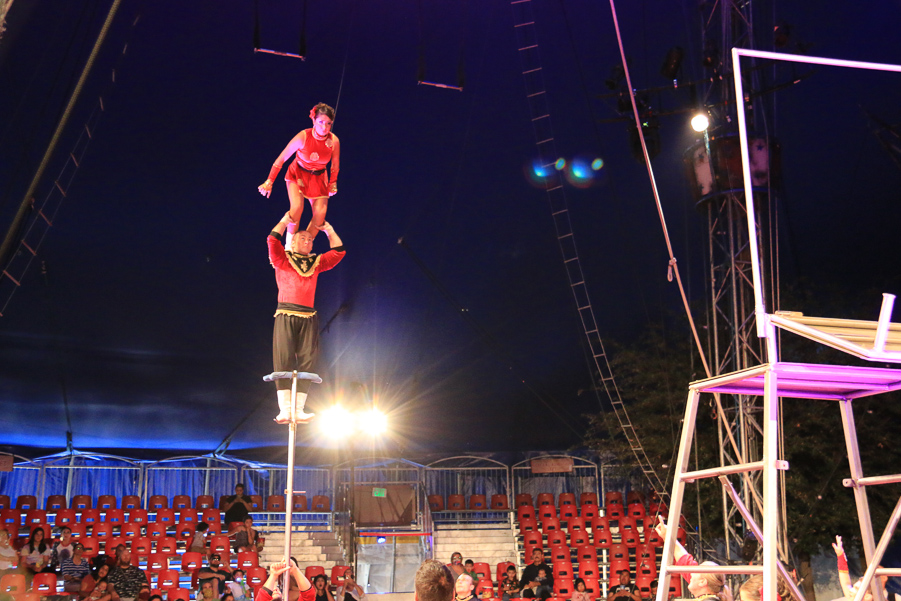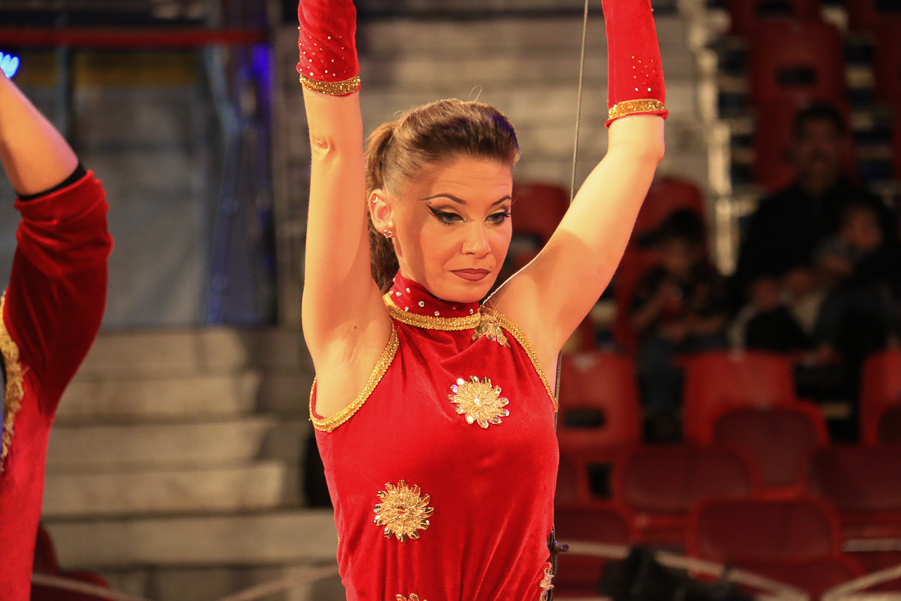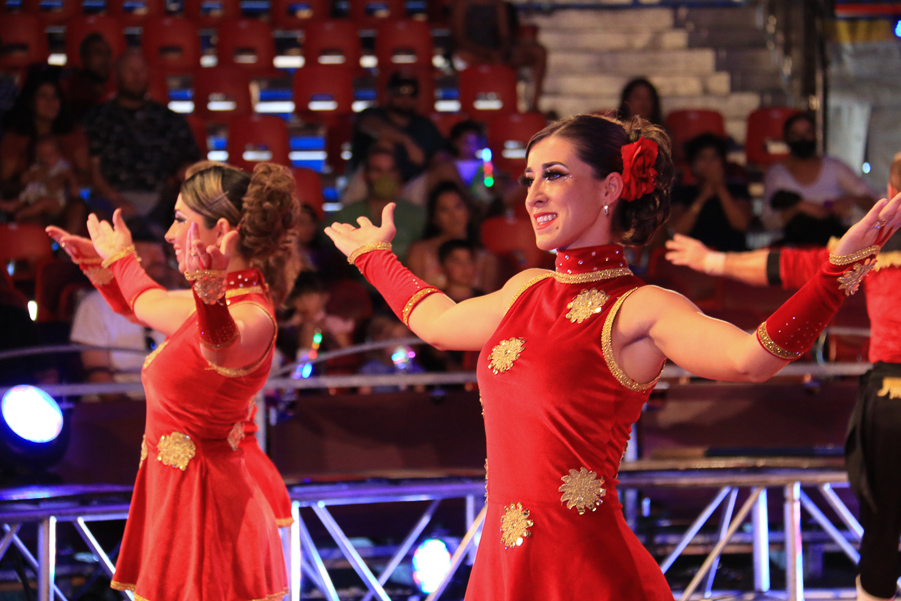 The motorcycle in the cage was pretty exciting.
But it was even better with two motorcycles.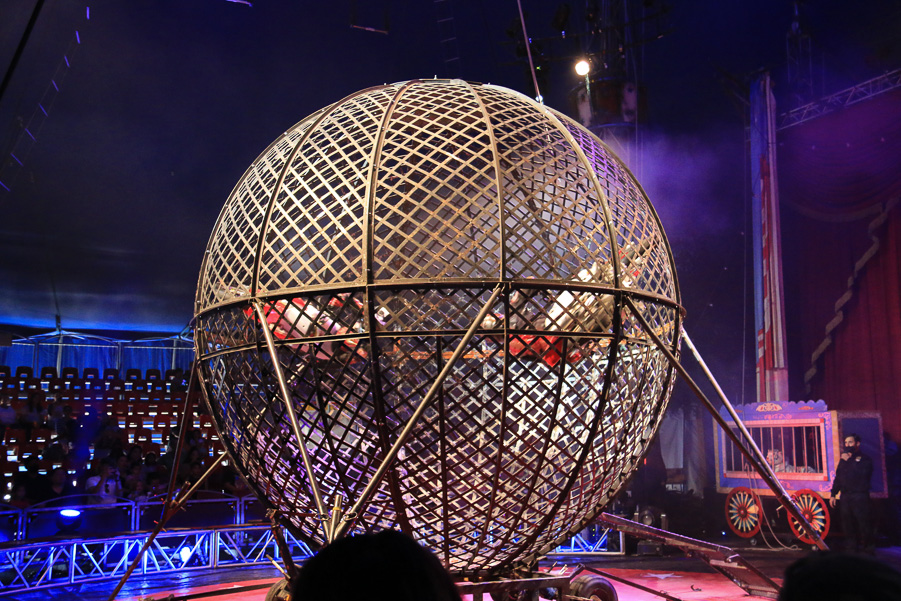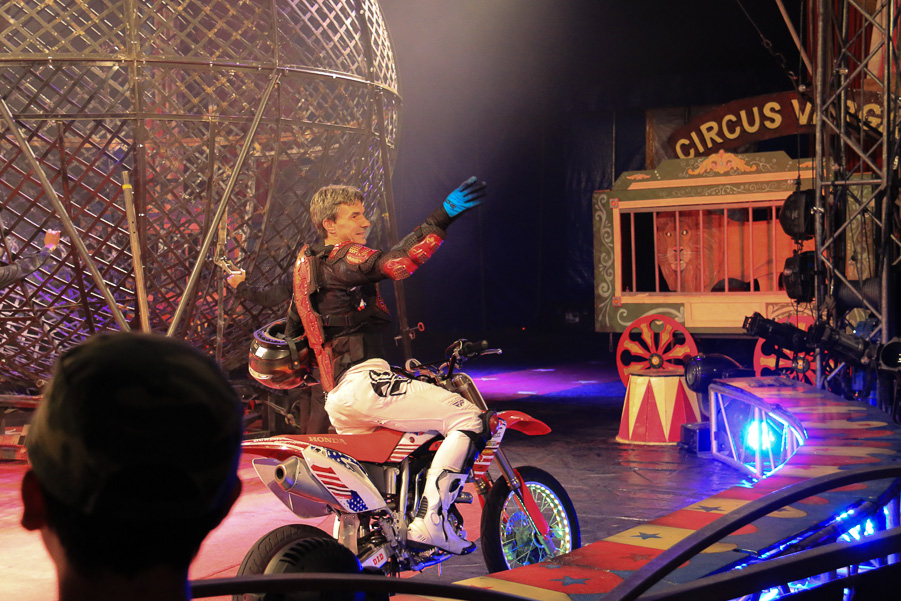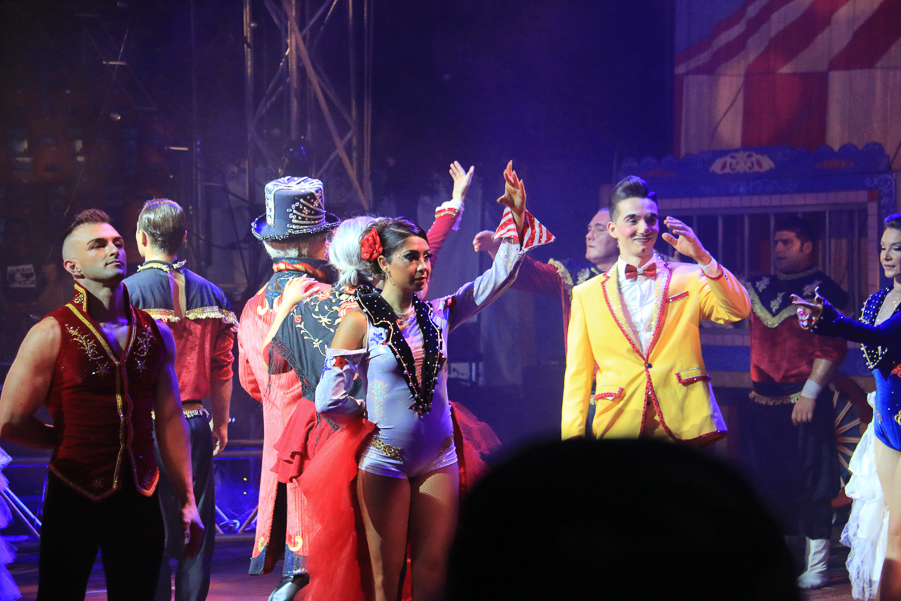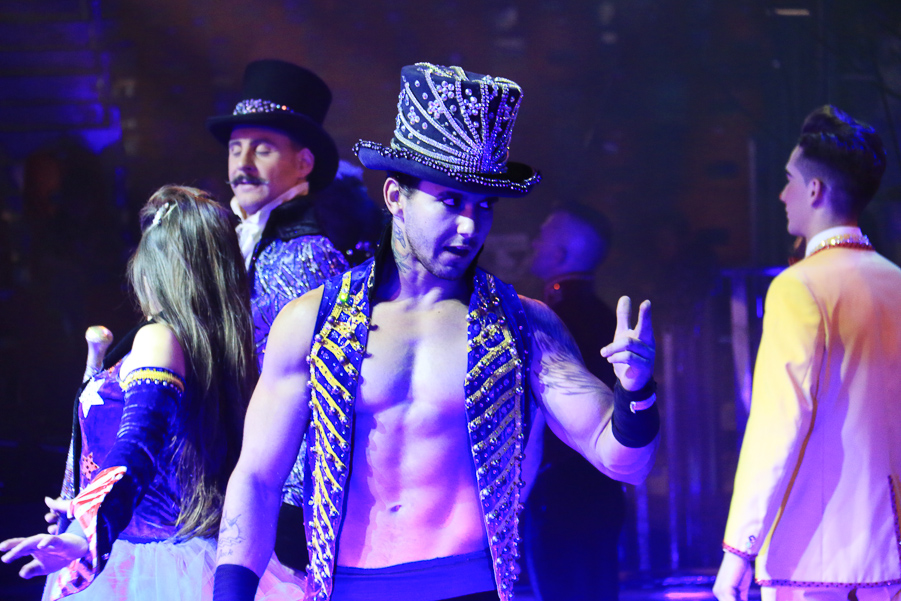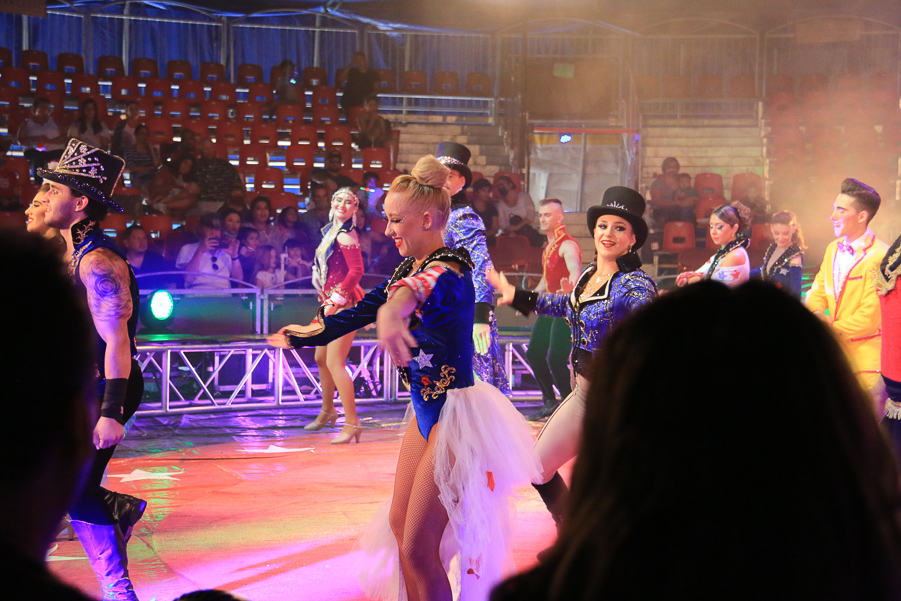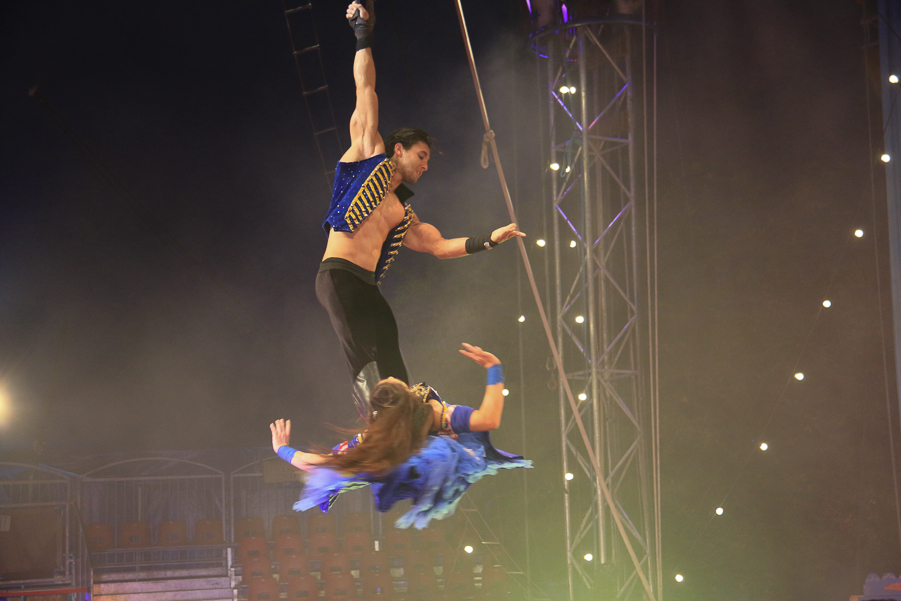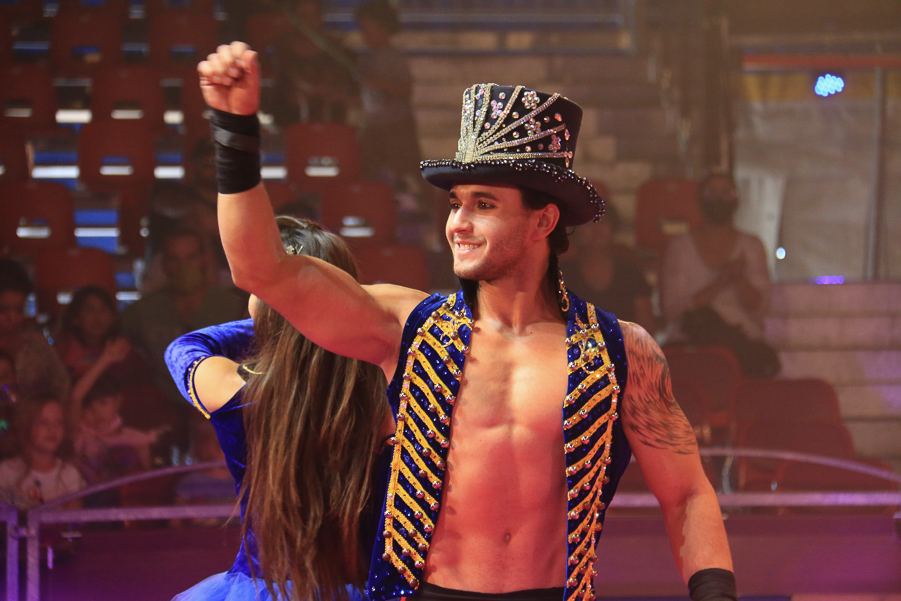 The action was non-stop, the music was loud, and the costumes were great!