August 31, 2022 - Wednesday - Today we were in Riverside, CA to visit its latest museum , the Cheech Marin Center for Chicano Art, Culture & Industry of the Riverside Art Museum, or The Cheech. It is a collaborative effort between stand-up comedian, actor, and writer Cheech Marin, who donated his collection of more than 700 pieces of Chicano art, the City of Riverside which provided the facilities to house the collection, and the Riverside Art Museum, which manages the center. It is the first North American facility dedicated to Mexican-American art.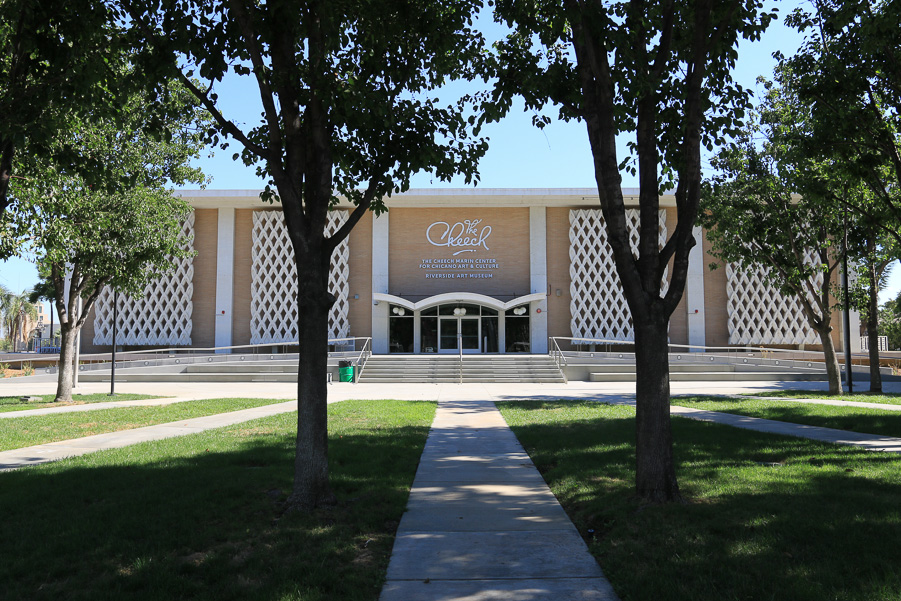 When you walk in, the first thing you see is a two story lenticular installation.
There is a temporary exhibit of artists not represented in Cheech Marin's collection.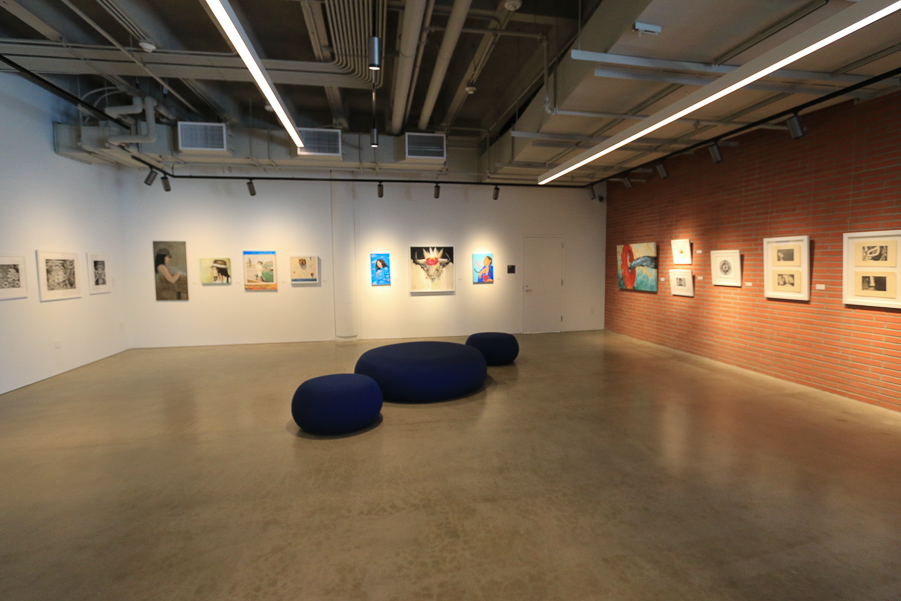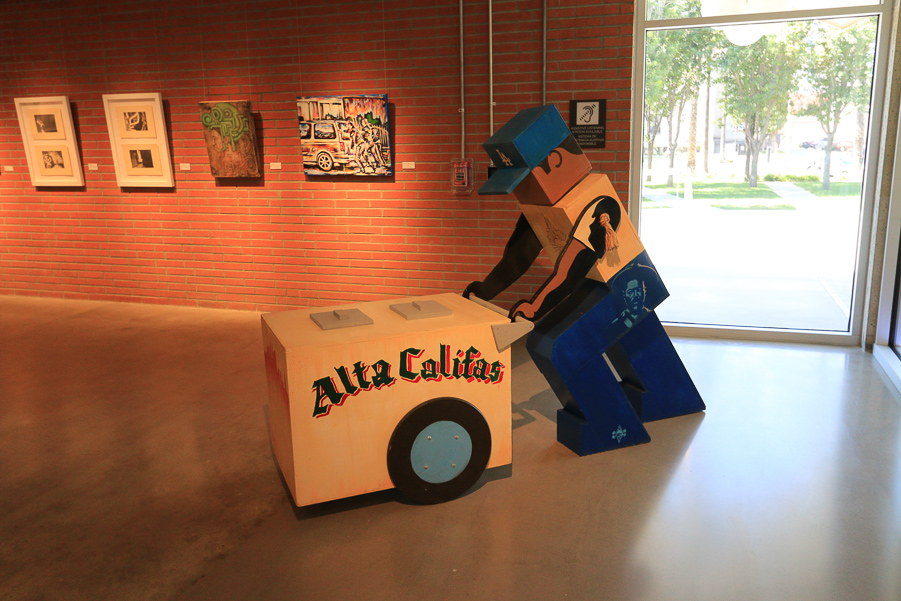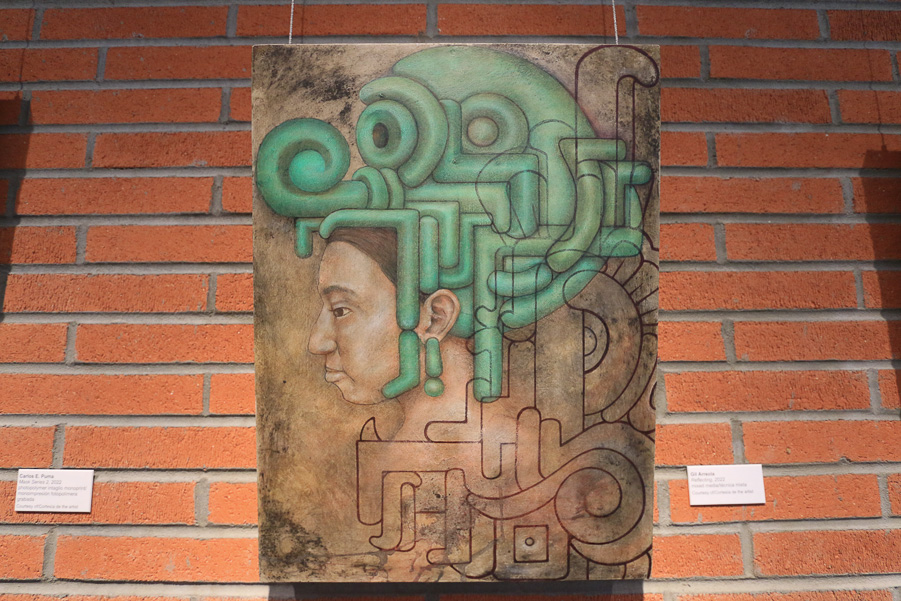 Judy spotted this painting and we know the artist, James McClung.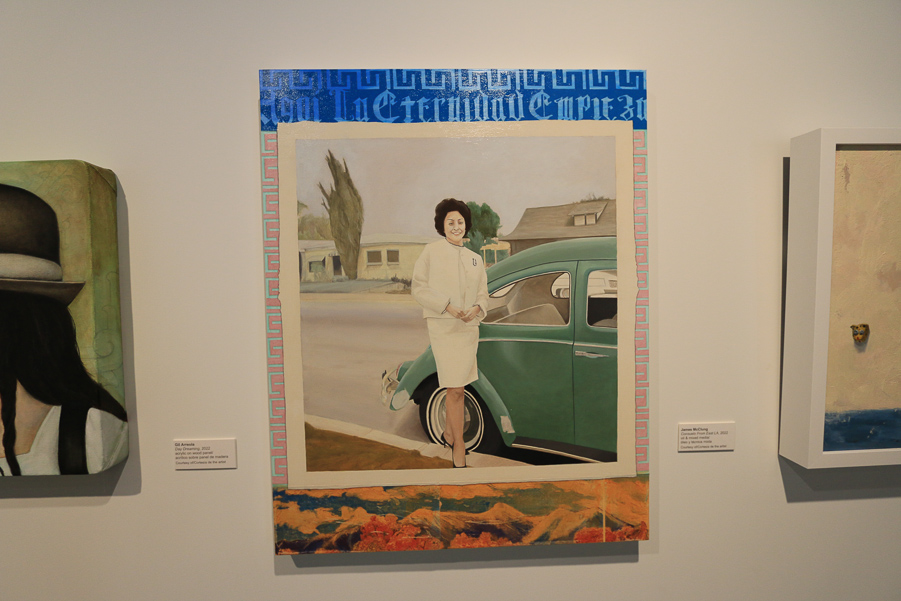 I think it is called "Consuelo From East LA."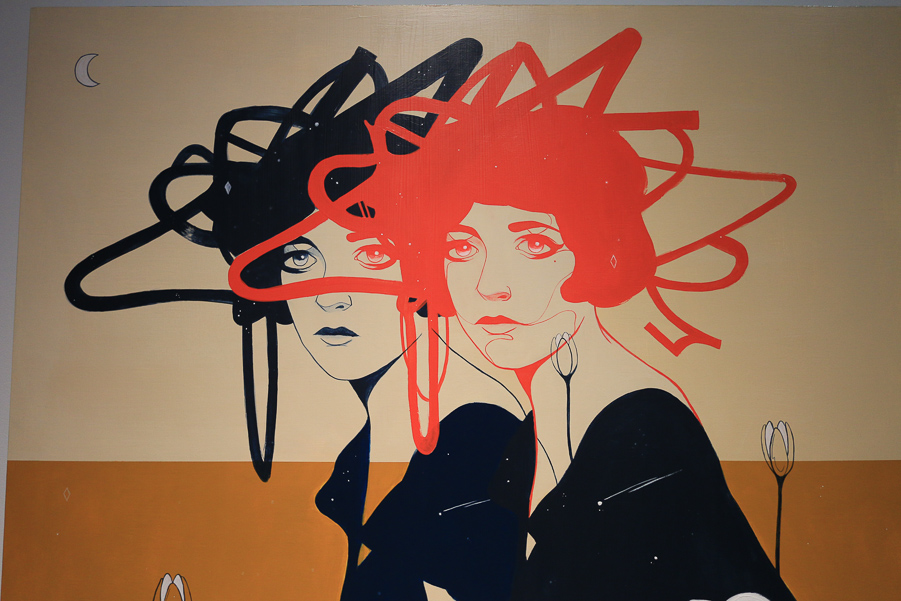 The size of Cheech Marin's collection is staggering.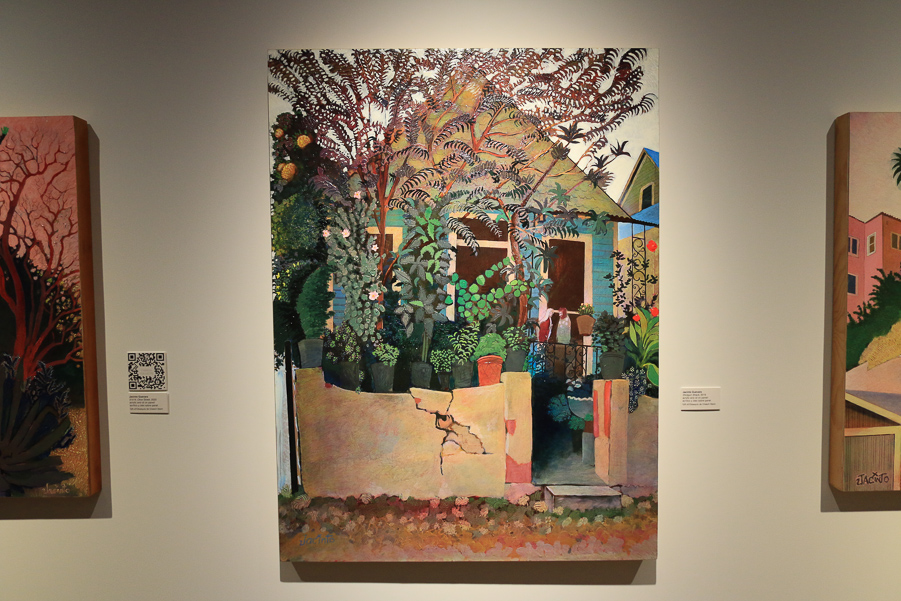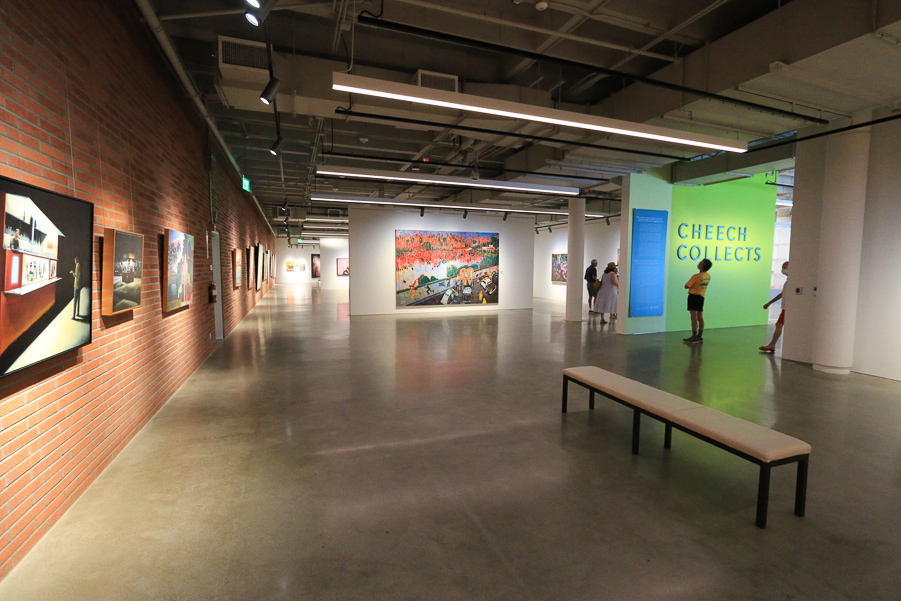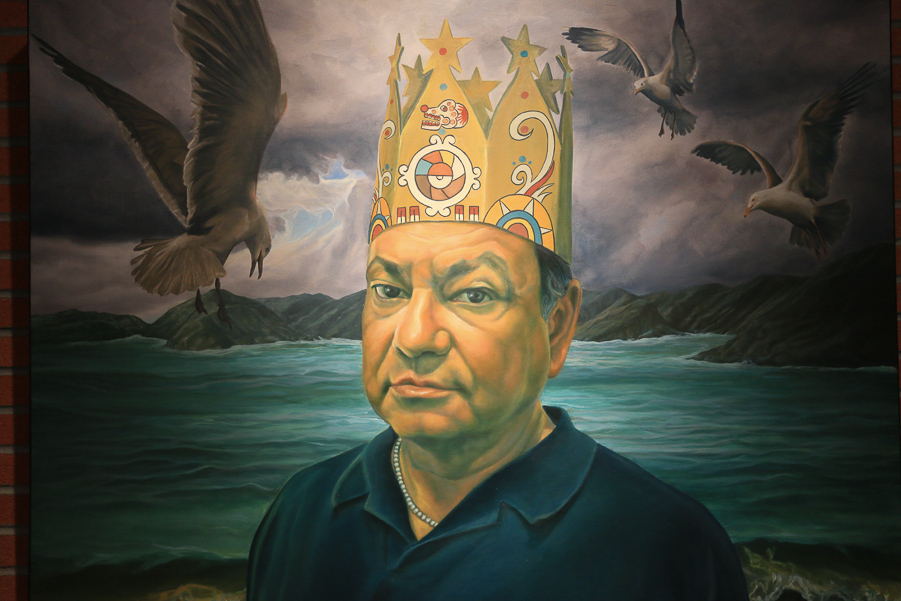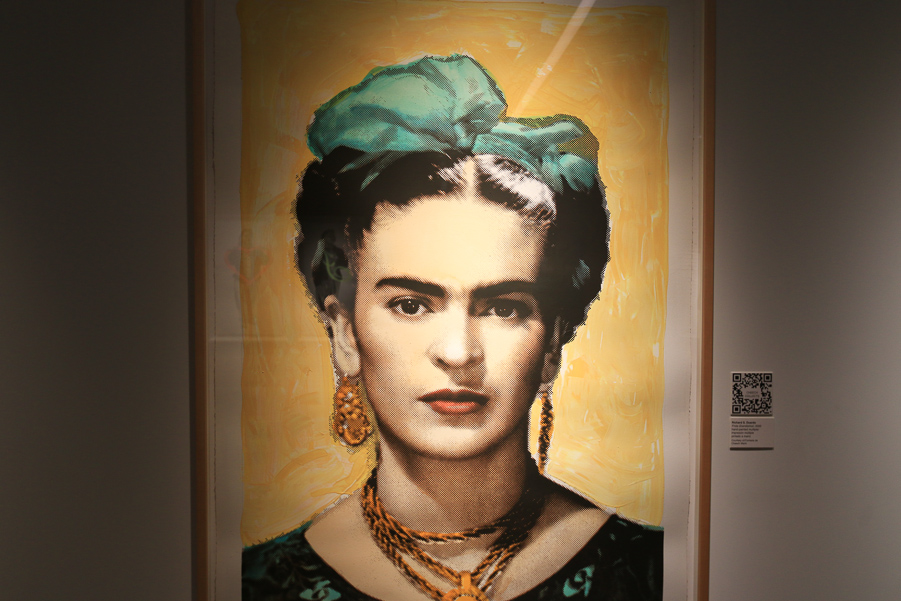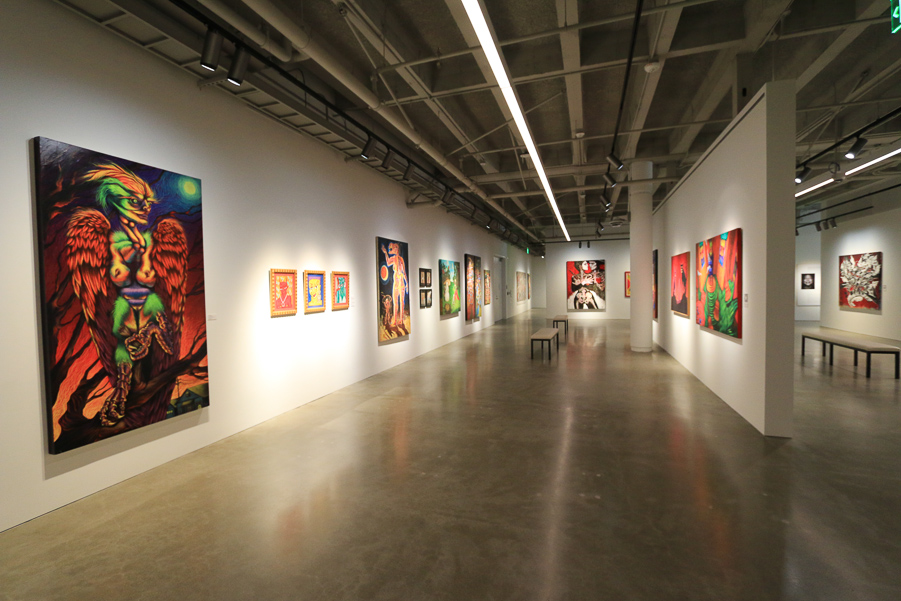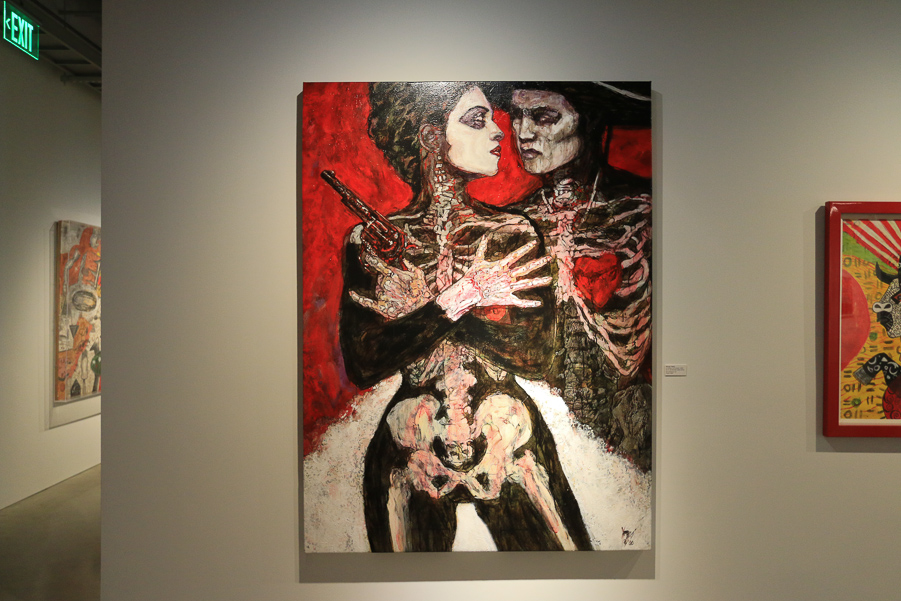 On the second floor is another temporary exhibit that is mainly works in glass. Most of them are fantasy figures and they are all pretty wild.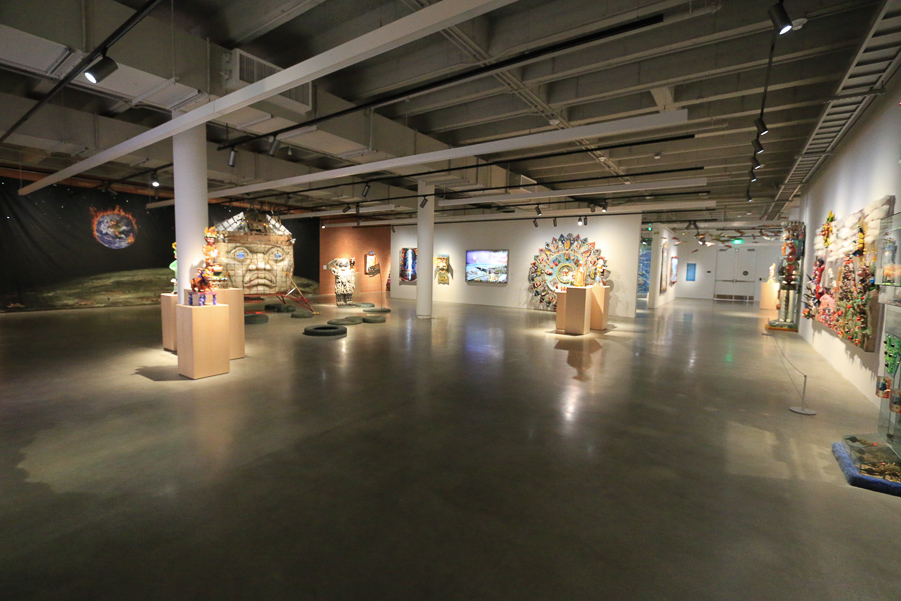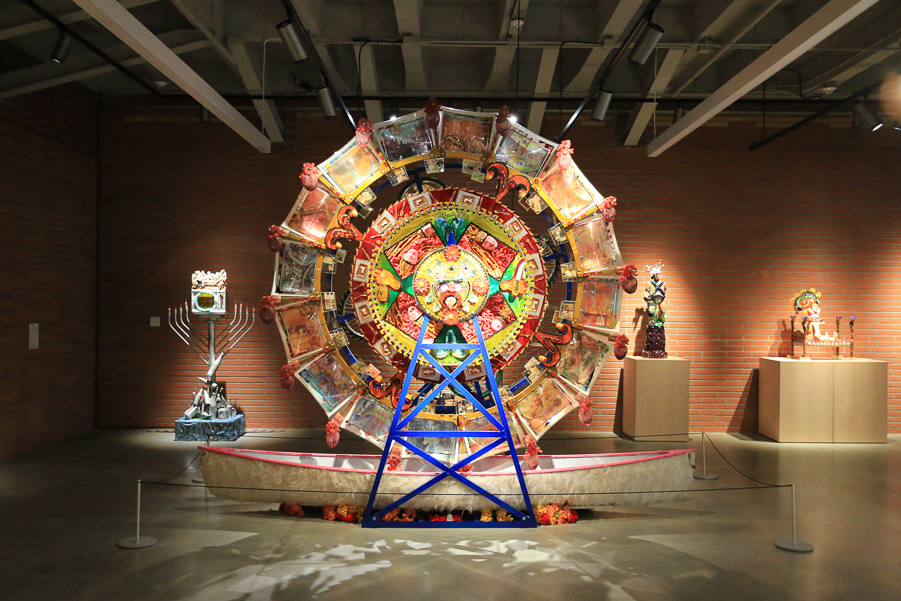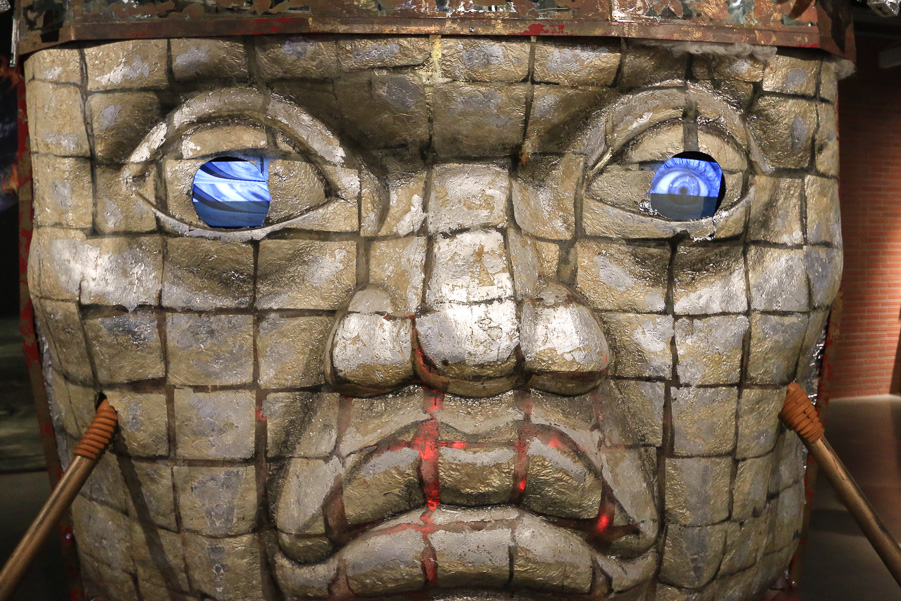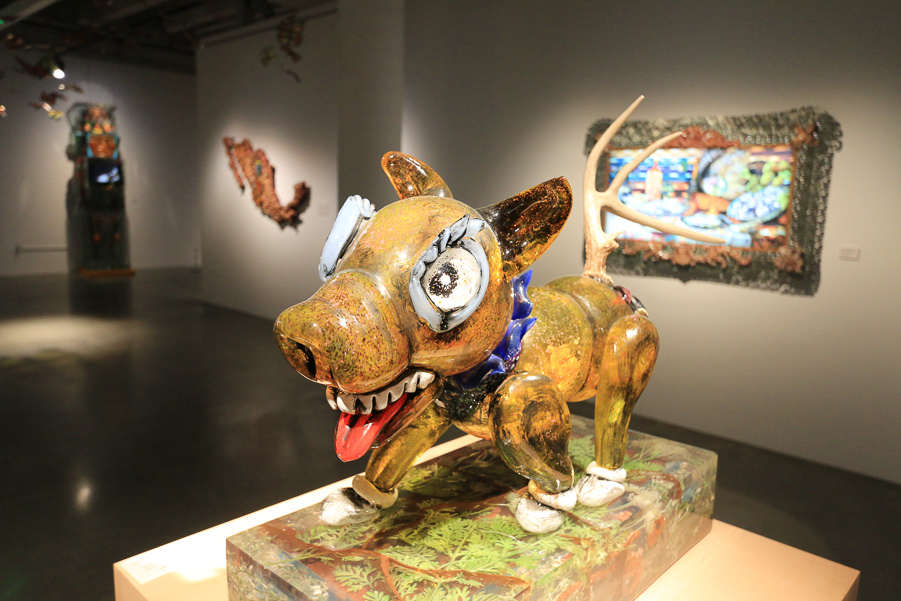 Before the museum, we had lunch at our Riverside favorite, Tio's Tacos.
I had my usual shrimp and garlic sauce with their delicious rice and beans.
Judy had two carne asada tacos, also with rice and beans.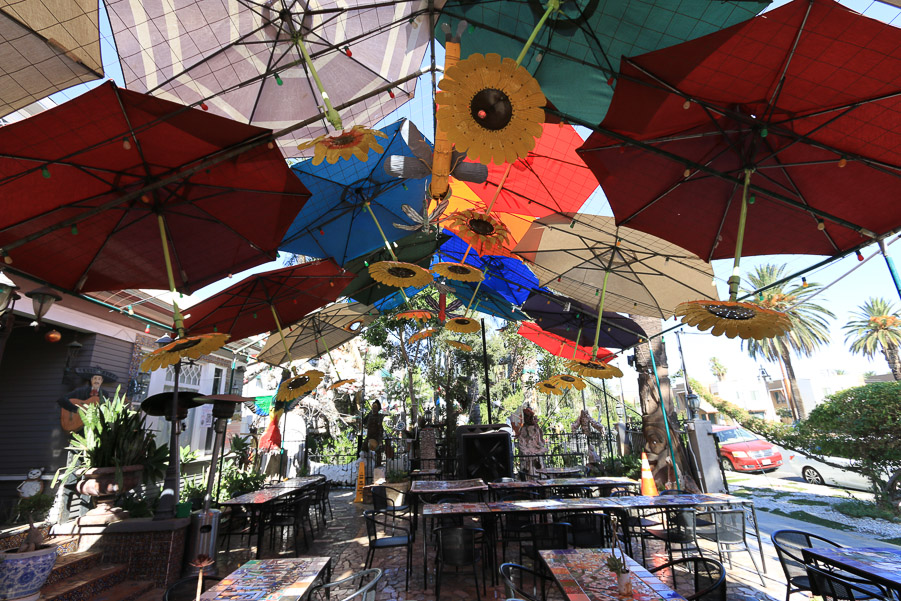 It was hot today but we stayed cool thanks to an early morning visit.