April 1, 2015 - We're back in Long Beach to see another rancho, this one being the Rancho Los Cerritos, the "Ranch of the Little Hills." The history of Rancho Los Cerritos is a microcosm of Southern California history, reflecting the earliest times of Native American habitation through Spanish, Mexican and American settlement into the 1940s. A cache of "cogged stones" discovered in 1930 suggests that people have called this site home for at least 5,000 to 7,000 years.
The Monterey Colonial adobe was built in 1844 by merchant Jonathan Temple, a Yankee pioneer who became a Mexican citizen. The building was the largest and most impressive adobe residence built in Southern California during the Mexican period. The formal gardens here were also first planted by him in the 1840s and '50s.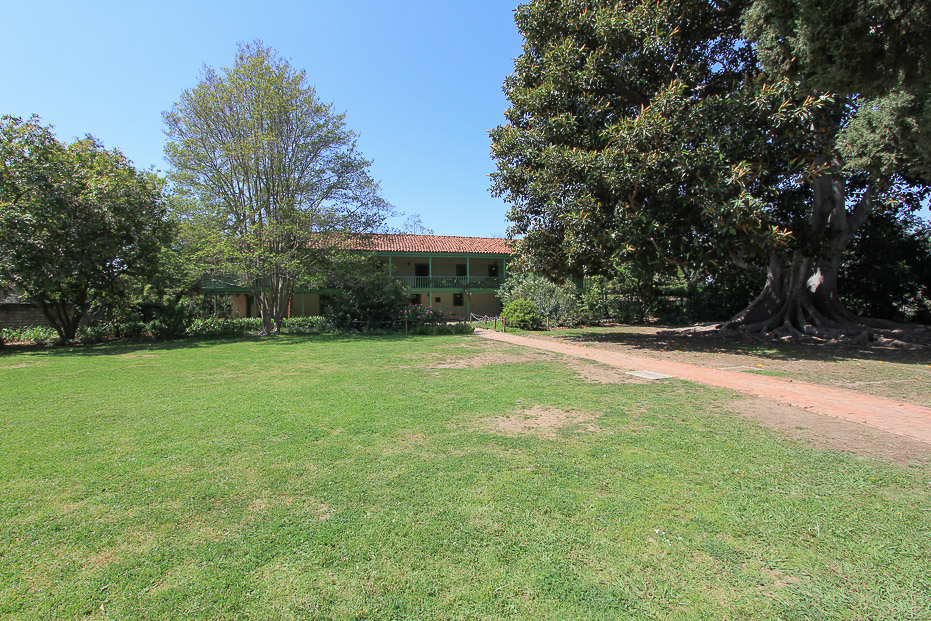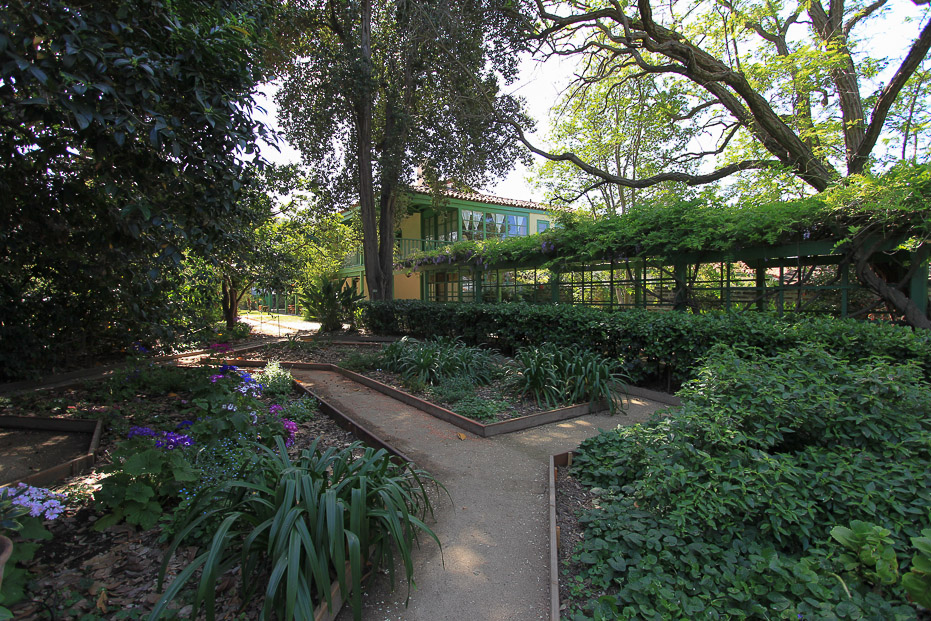 We were surprised to see yet another Moreton Bay Fig tree here at the rancho. These majestic trees come from Australia and have beautiful buttress roots.
The "U" shaped adobe's main house has two stories and faces southeast. The two wings are both single story structures and all face the interior courtyard.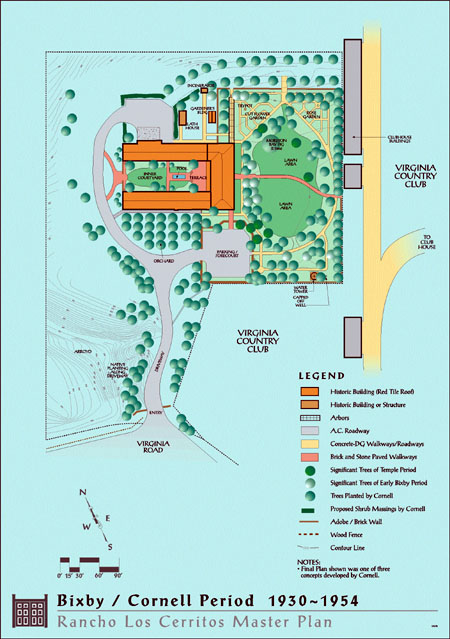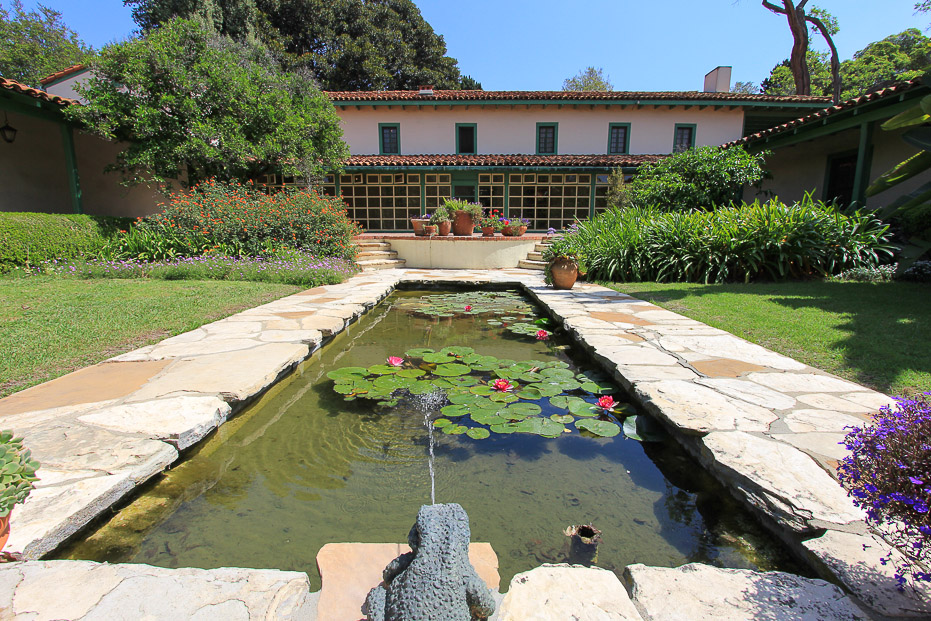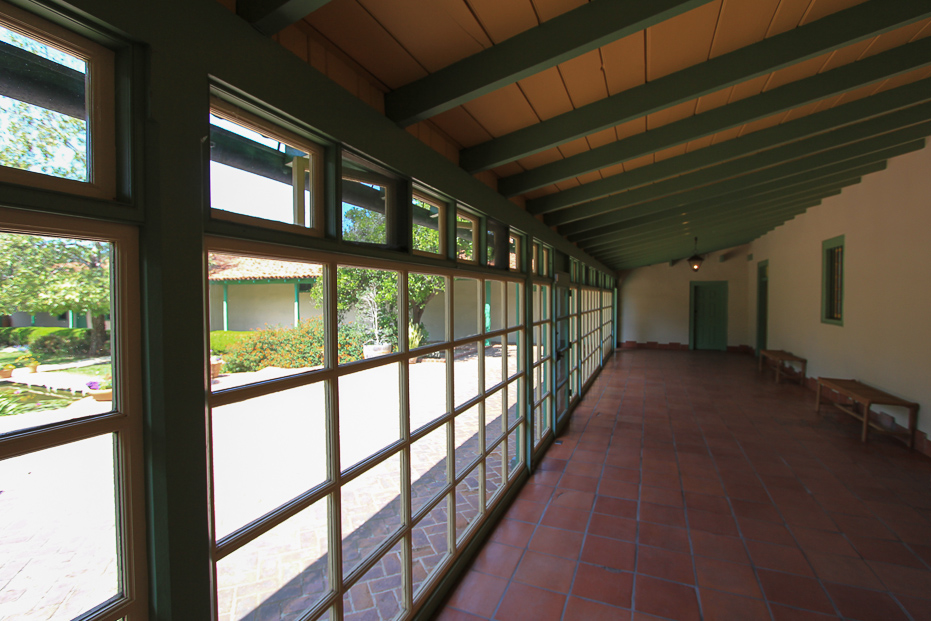 The interior staircase in a two story adobe is very unusual and probably reflects the New England roots of its occupants.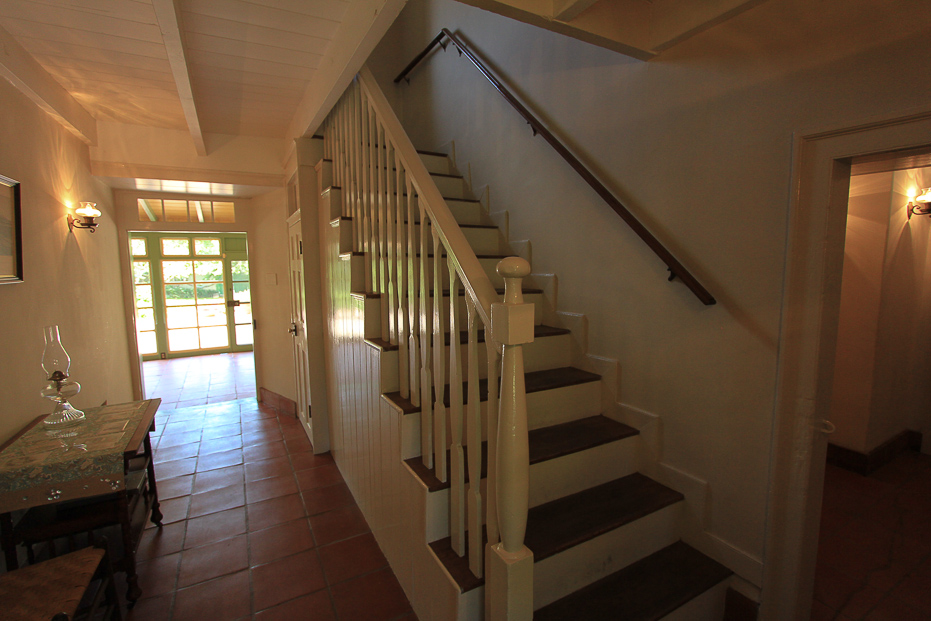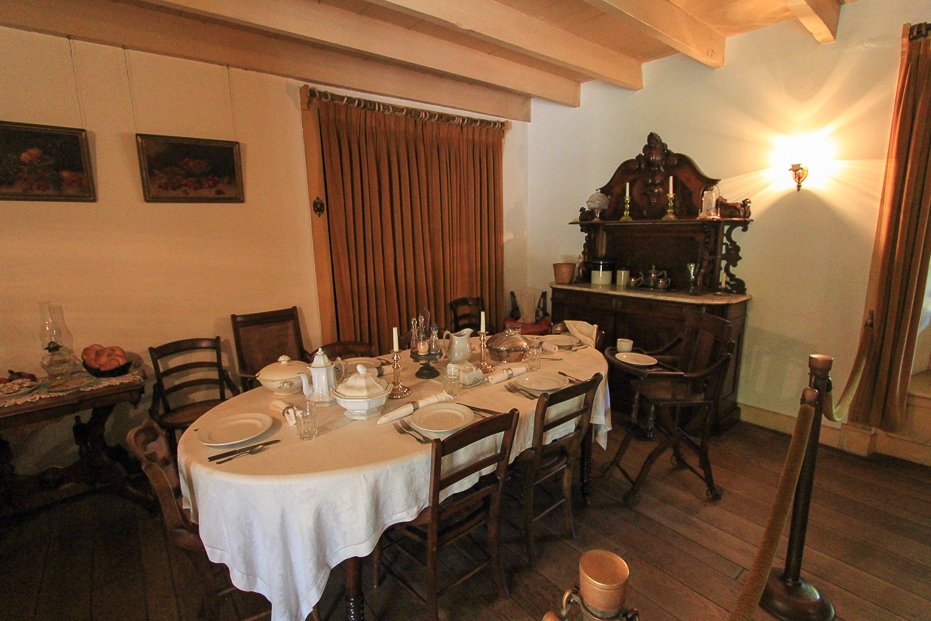 Close inspection of the windows reveal the thickness of the adobe walls.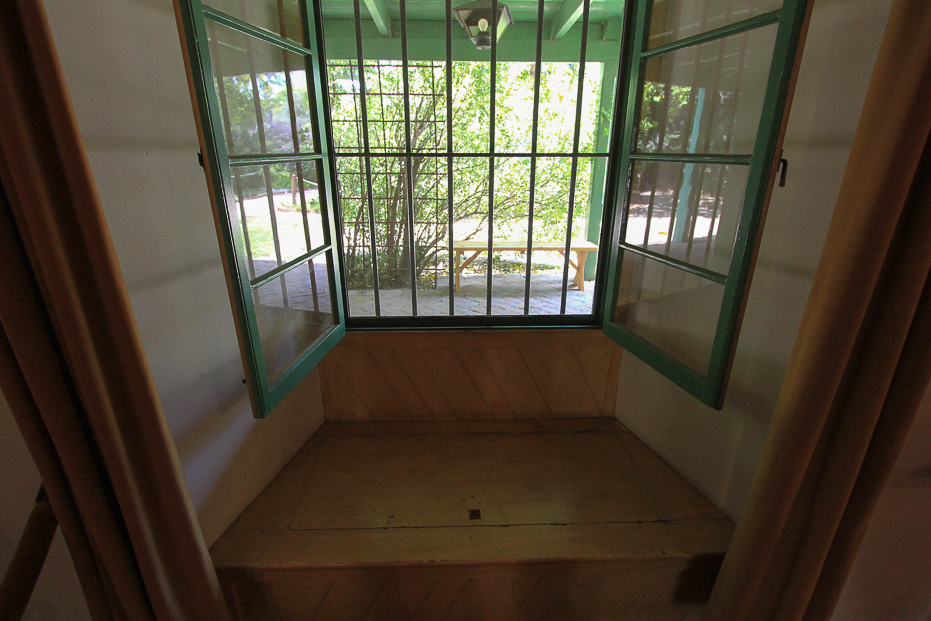 The verandas are very inviting.
This 4.7 acre site is a refreshing oasis in the middle of the busy and bustling city of Long Beach. Our docent Barbara was just a pleasure and she knew everything about the Rancho. Before the tour we had lunch at a new place, the Shore Public House, in Long Beach. The burgers here are unbelievable and their hamburger buns were completely different (and delicious) from any other bun we've had anywhere. I had the "Butcher's Burger' with a house cheese blend, garlic aioli sauce, caramelized onions, and bacon. Judy's choice was the "Papa Burger" with blue cheese, bacon, crispy onions, and horseradish. For both of us, it was love at first bite.