October 26, 2023 - Thursday - We were in Ontario, CA today to visit the Chaffey Community Museum of Art. It's a relatively small museum broken up into four galleries and it's located directly across the street from the Ontario Museum of History and Art in the historic 1919 Ontario Power Company building. It's part museum and part gallery since some of the works displayed are for sale.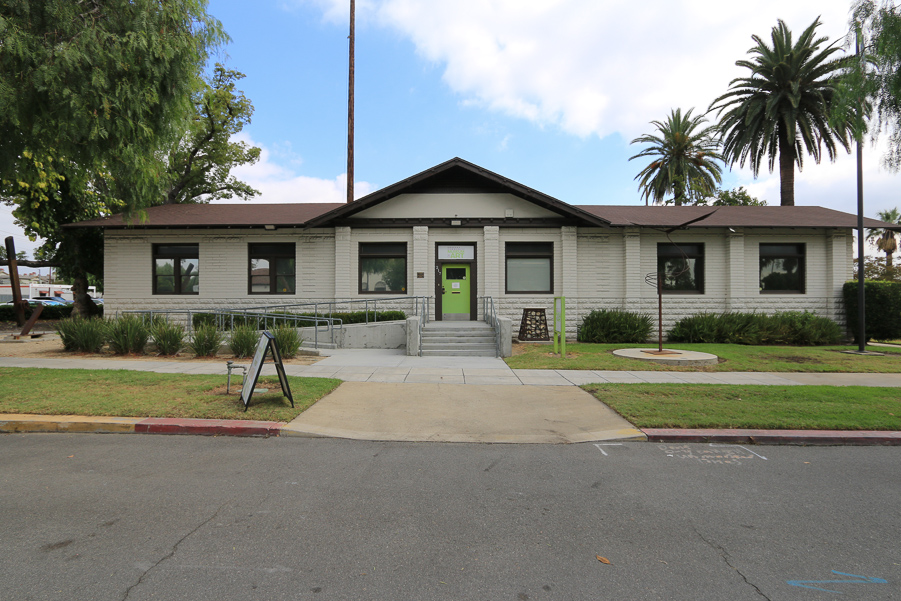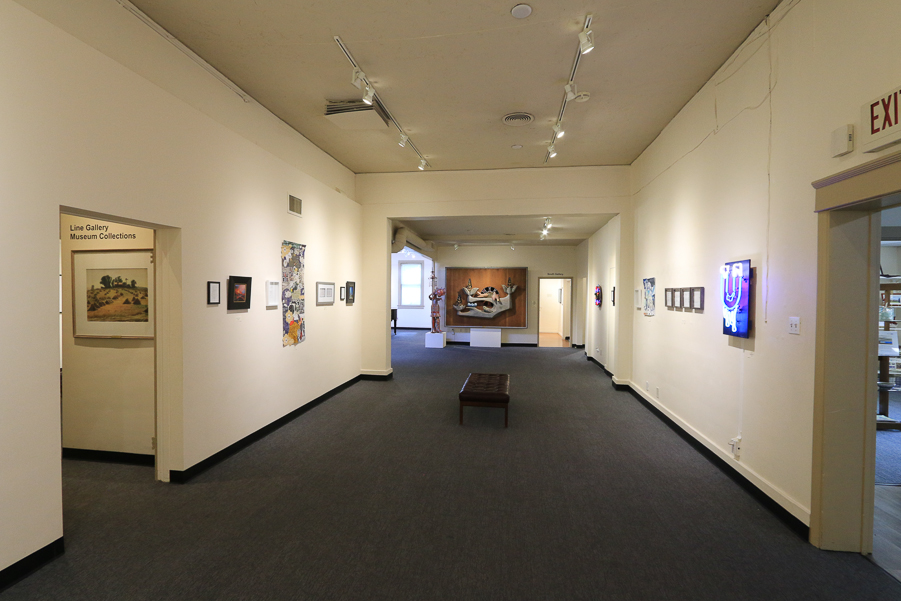 This one is cute, it's called "No No."
This one baffled both of us. If you can figure it out, let us know.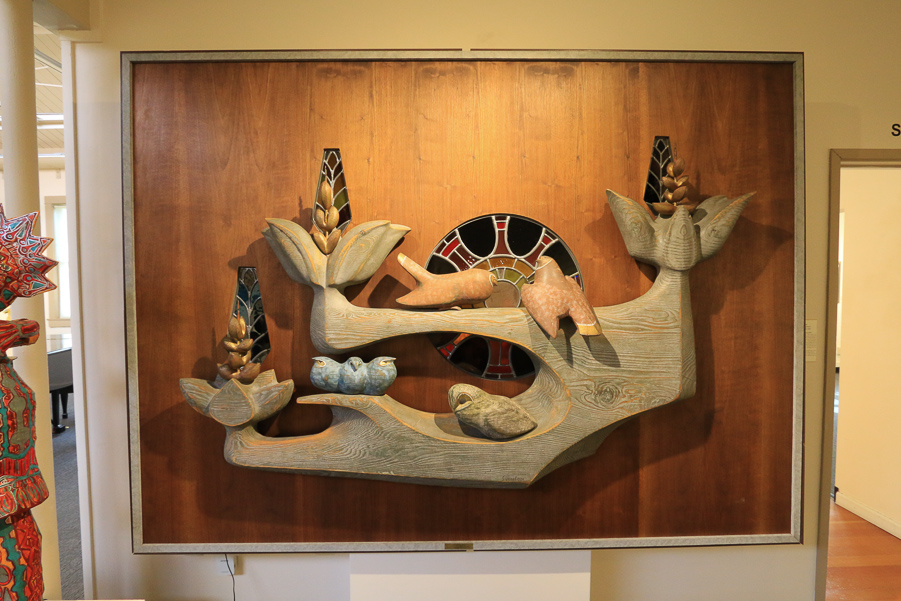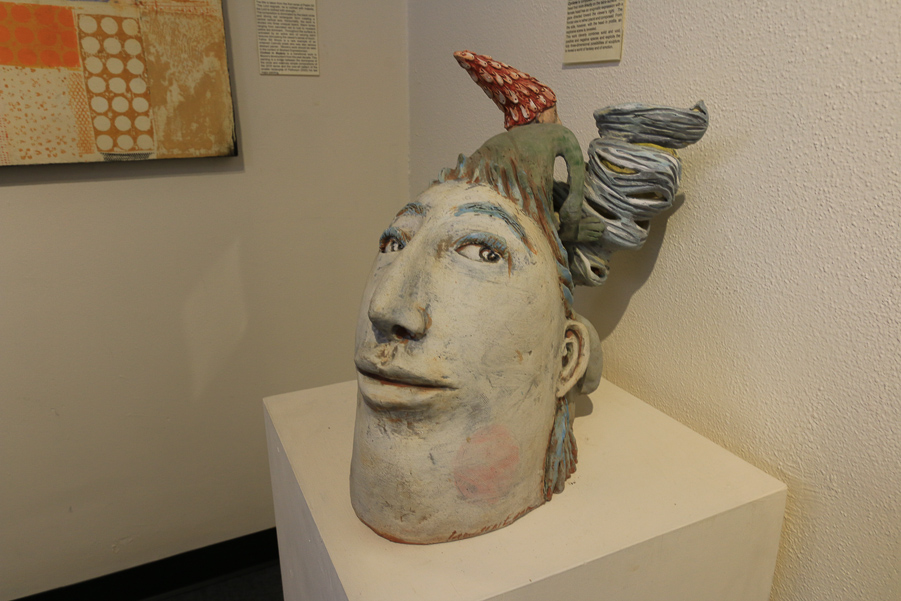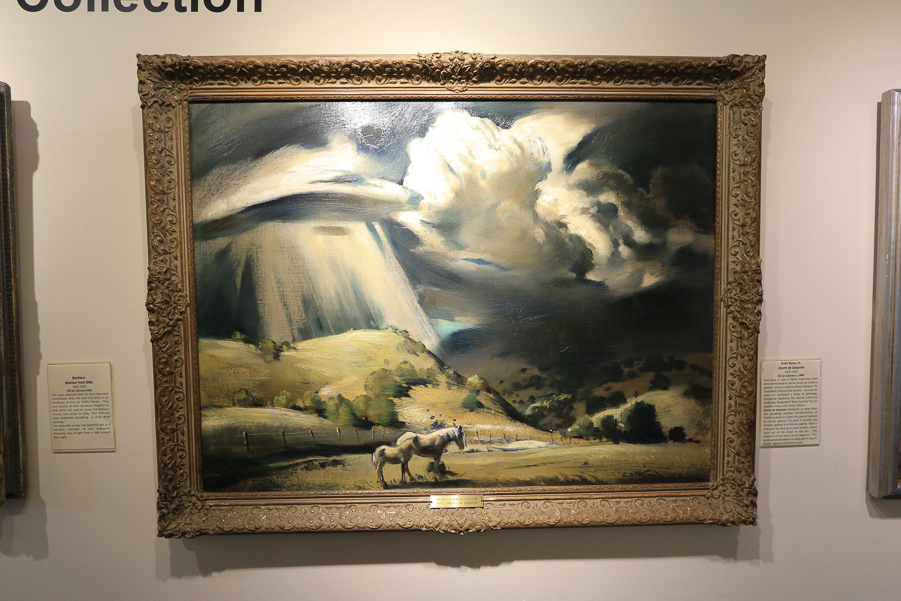 This panoramic is of the banyan tree in Lahaina, Maui before the fire.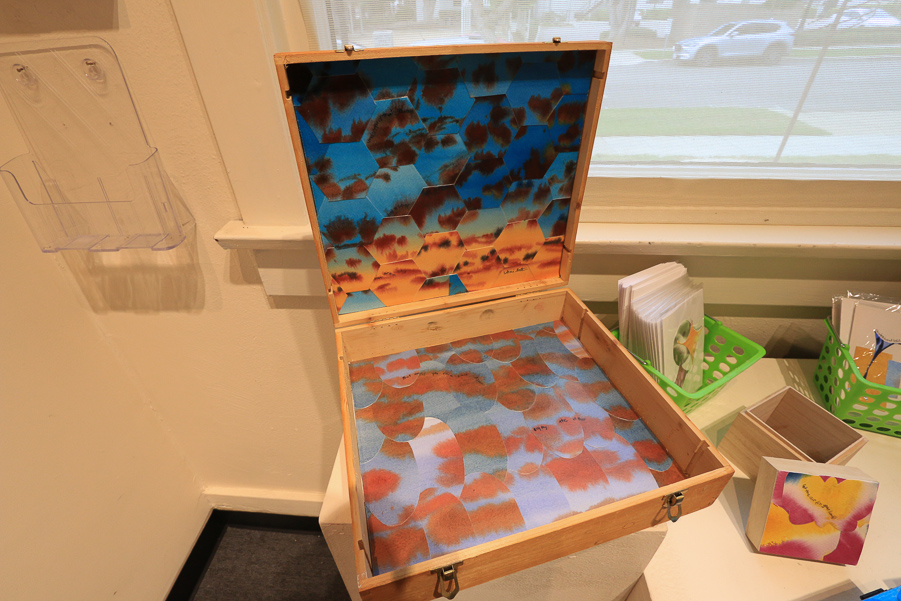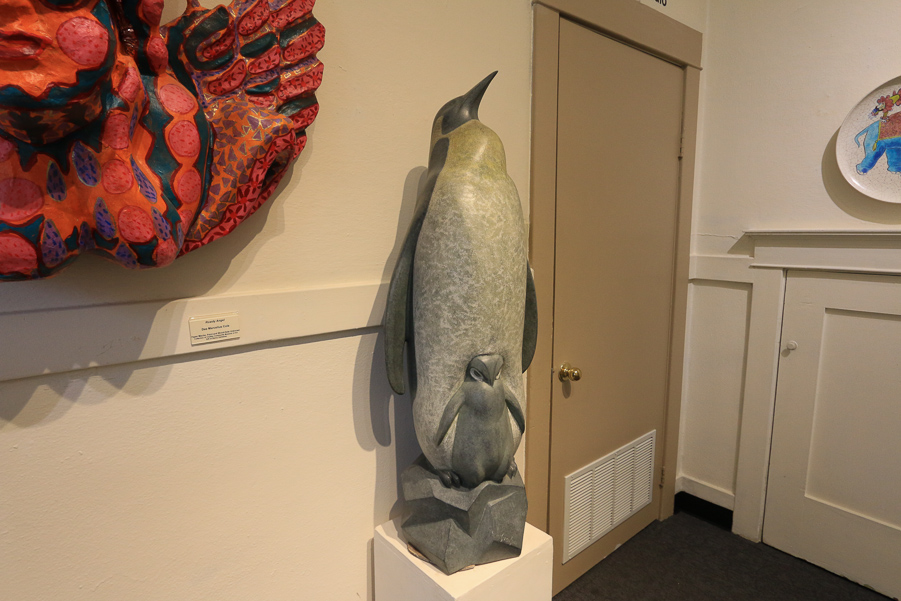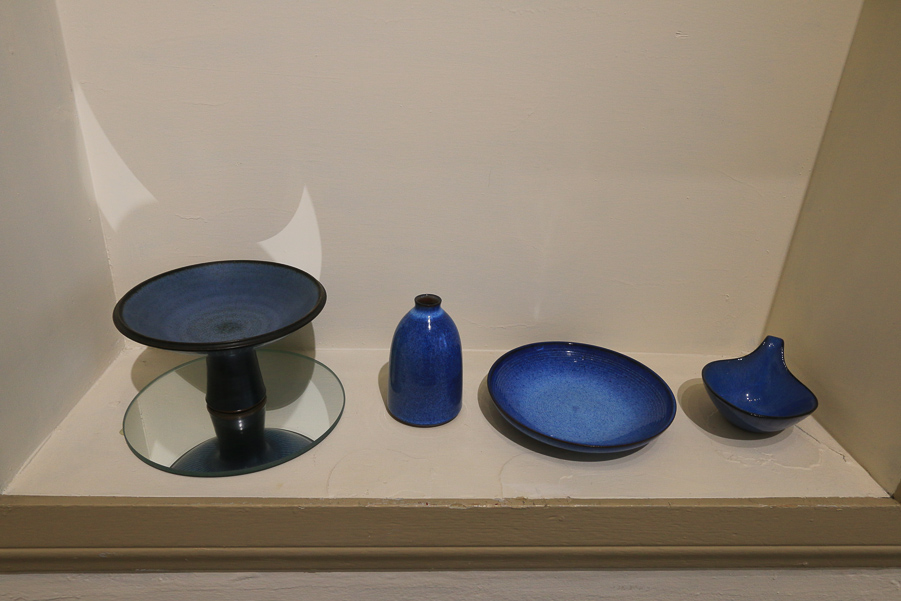 It's always an eclectic grouping of artists making it fun to see. This bust is of George Chaffey, the namesake of the museum and the founder of Ontario.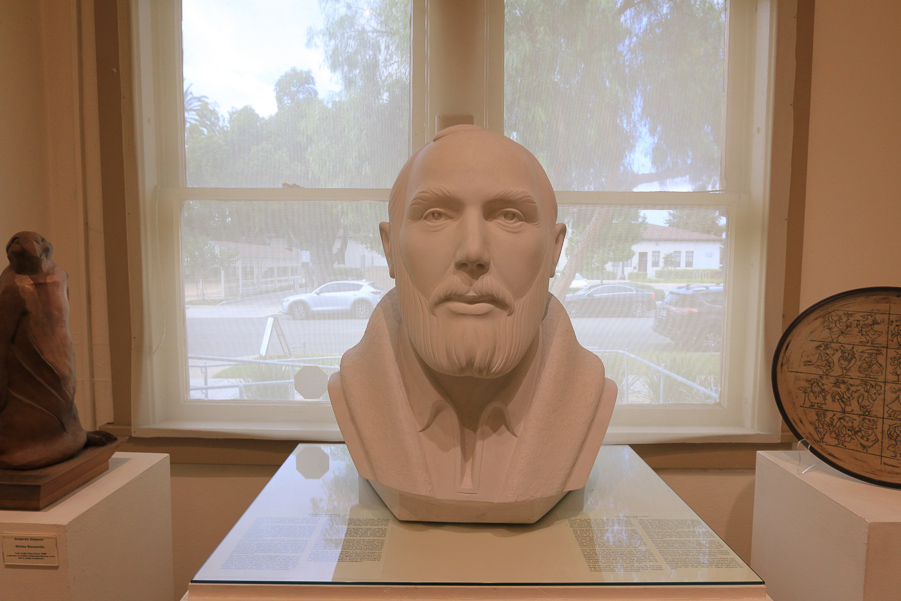 Before the museum we had lunch at our Chino favorite, Cannataro's.
I had their Eggplant Parmesan that is delicious.
Judy had their Chicken Piccata, which is also a hit. We both took home doggy bags.