May 10, 2017 - For a second trip with my sister Nancy we decided to go to the ocean. Our destination was the Crystal Cove Historic District, located in Newport Beach. It is listed on the National Register of Historic Places because of the 46 cottages located there which were built in the 1920s and 1930s, primarily for movie directors and producers. These cottages are perfect examples of Southern California coastal development in the early 20th century.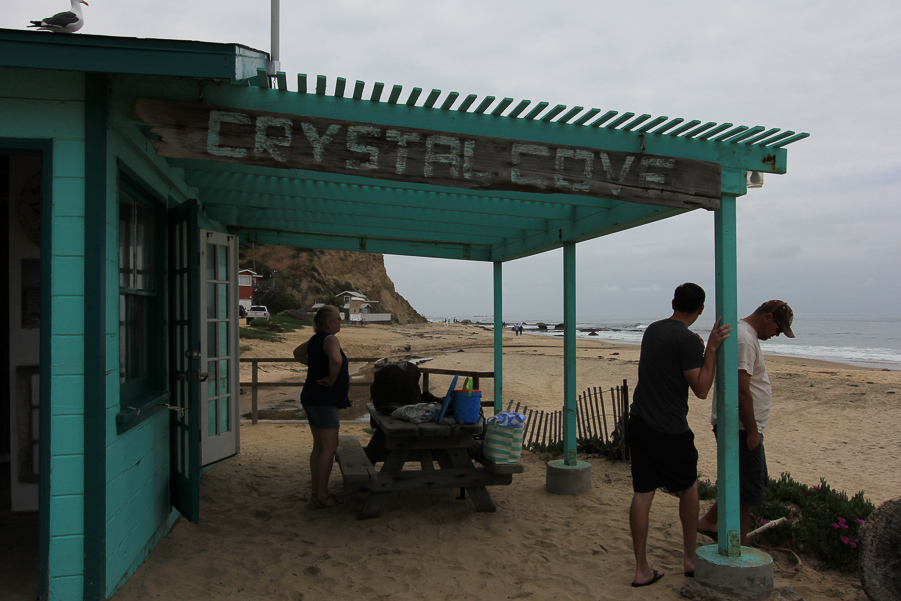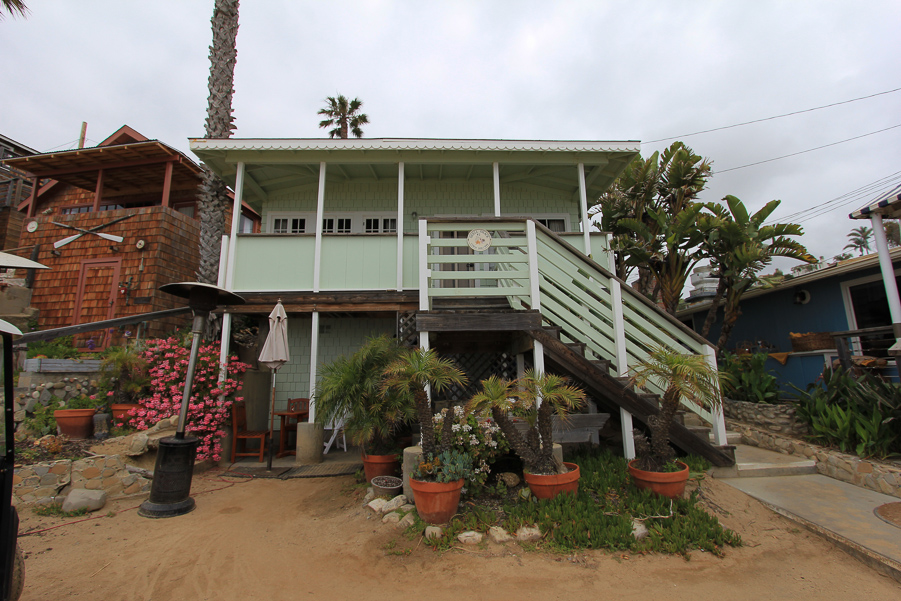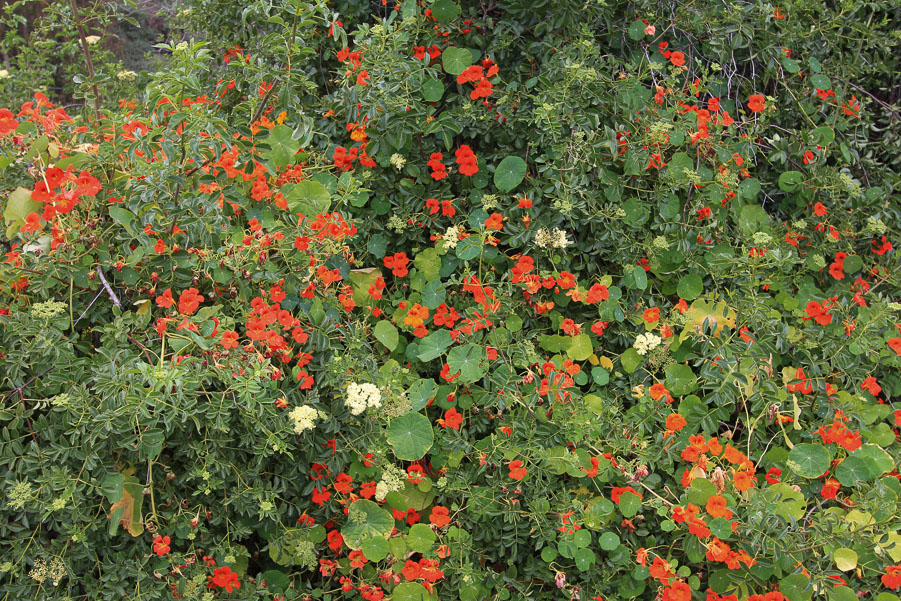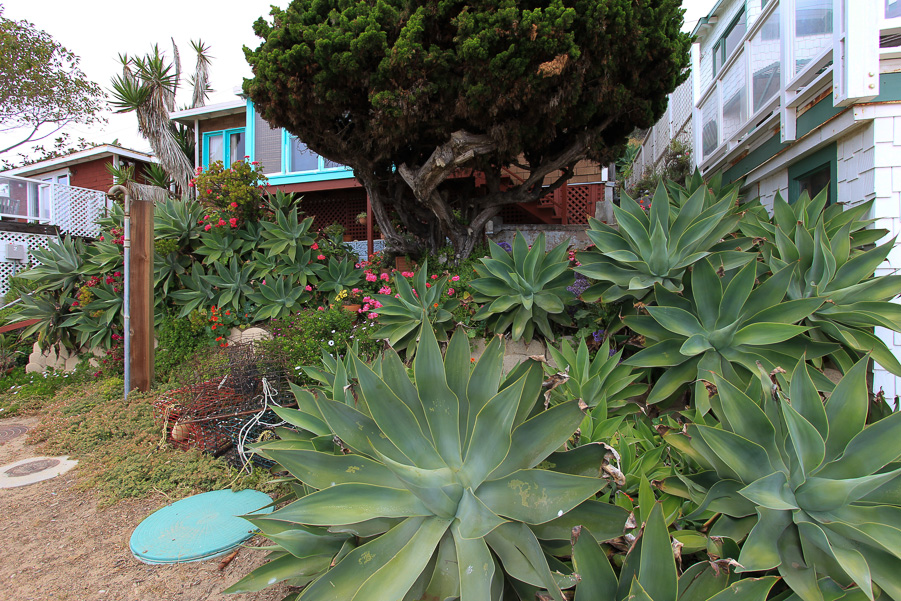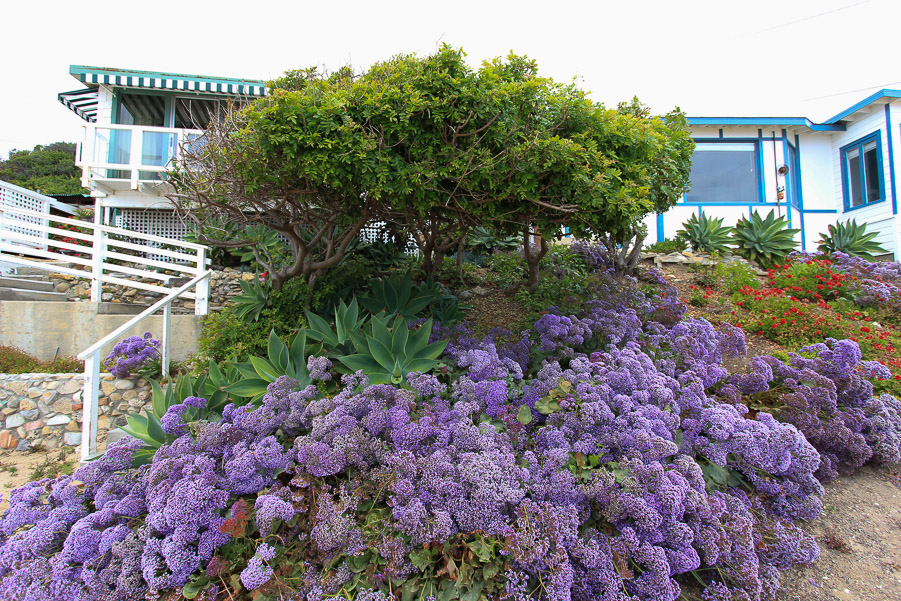 This is the cottage shot in the "Beaches" movie.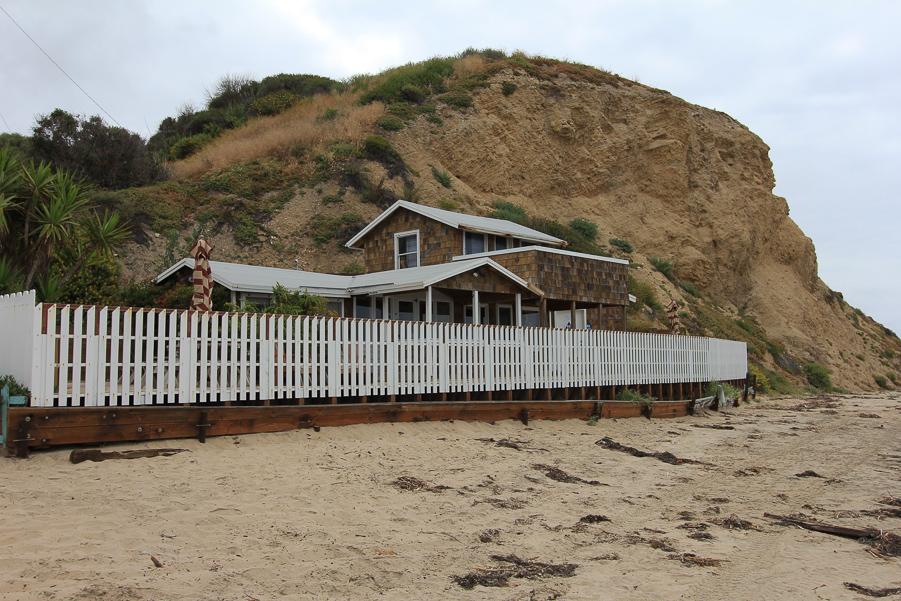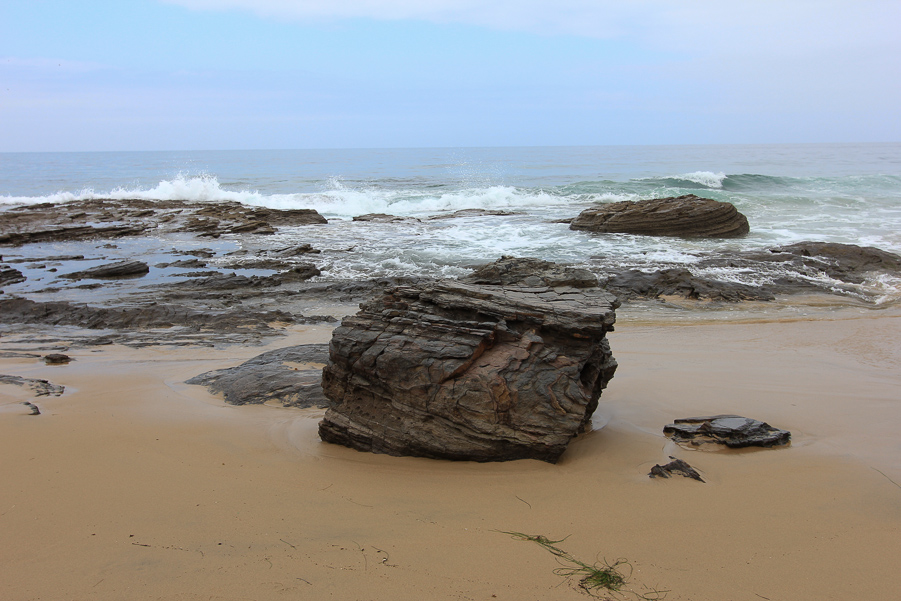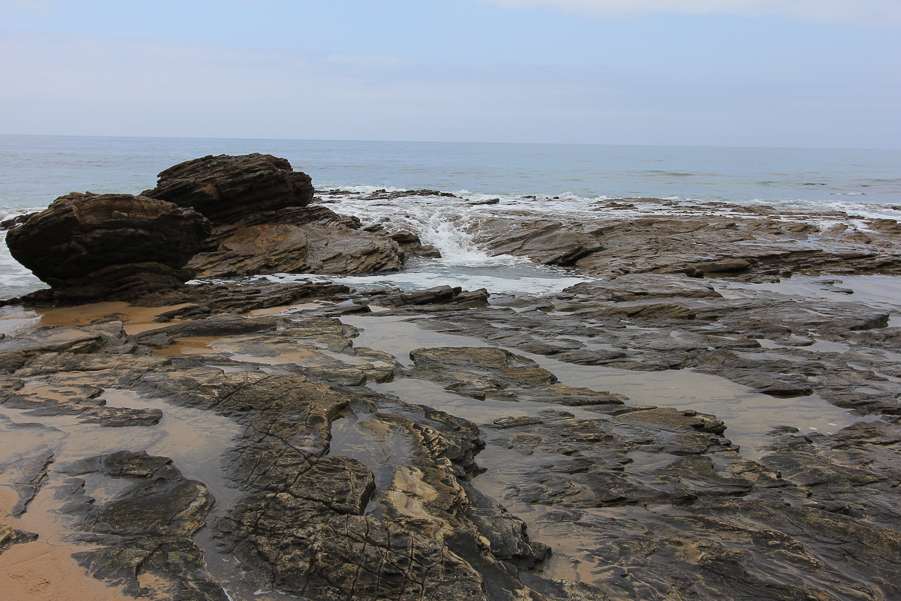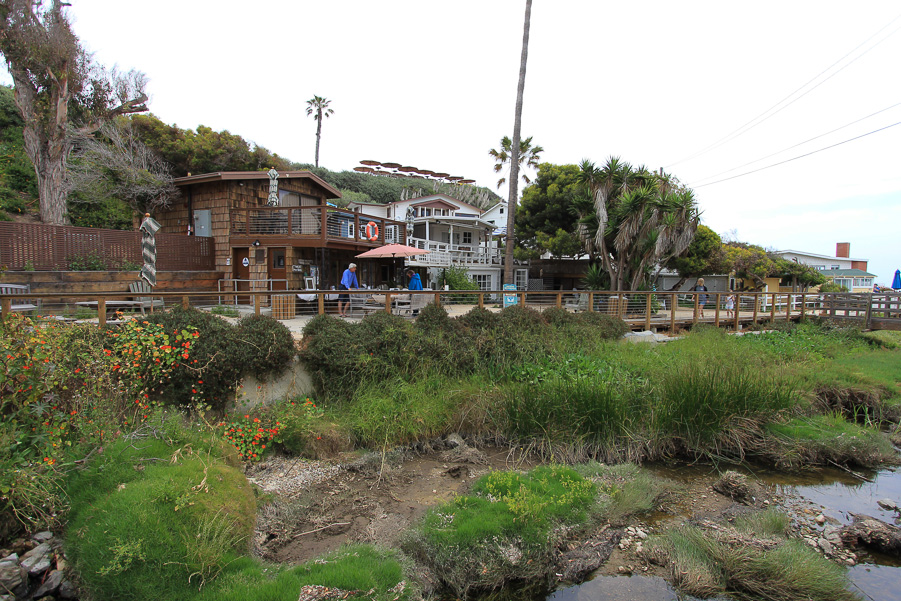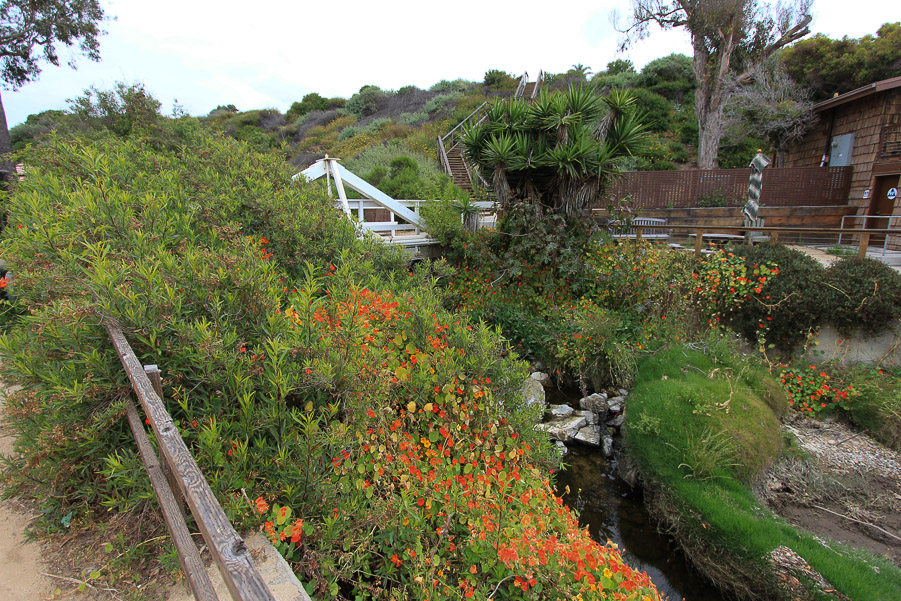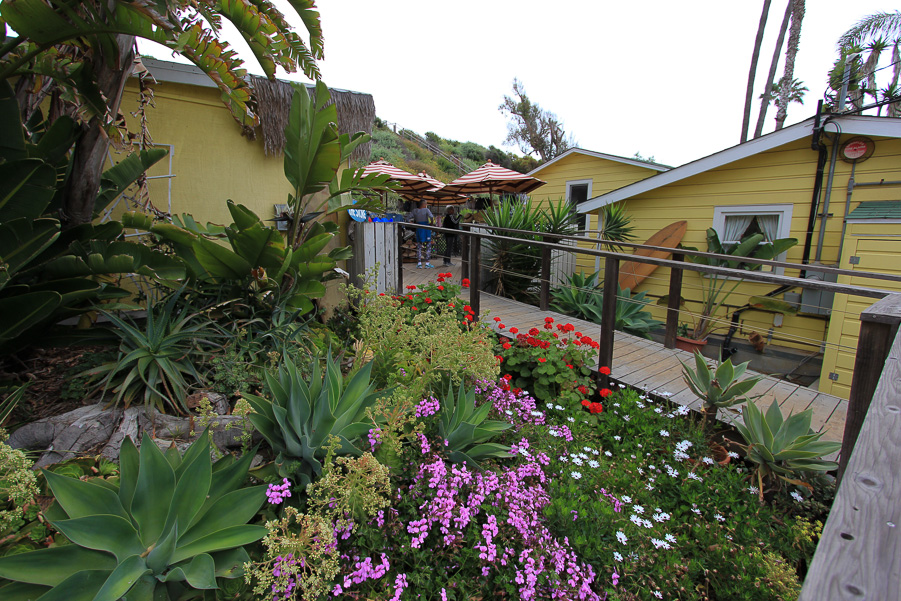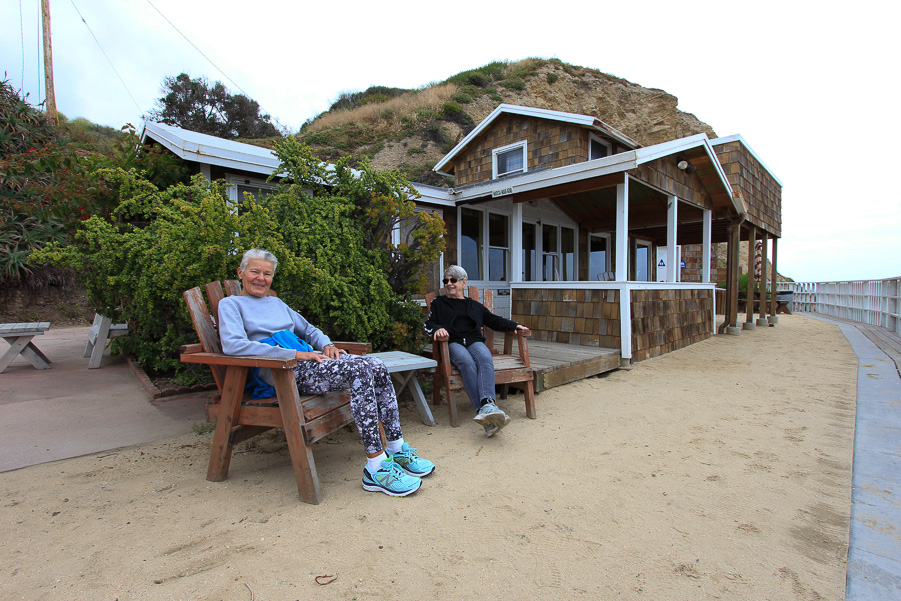 For lunch we ate at the very popular Beachcomber Cafe, which is located right on the beach, and it was a feast! Judy had two appetizers for her lunch and both were great. She had their KUNG PAO CALAMARI, which is fried calamari, crispy rice noodles, sautéed vegetables and cashews with a Kung Pao Sauce and their LEMON GRASS CHICKEN SKEWERS, which is Thai marinated chicken breast, Shishito Peppers, and Edamame salad with coconut peanut sauce. Nancy had their CHICKEN PESTO PASTA, which is grilled chicken and Cavatelli Pasta with spinach, English peas Broccolini Pesto, shaved Parmesan cheese and toasted pine nuts. I had their MAINE LOBSTER CLUB, which is a diced Maine lobster tarragon salad with avocado, tomato, bacon, lettuce, mango aioli on a toasted Brioche bread. Even though it was cloudy, it was a beautiful day at the beach.