June 22, 2016 - We headed to the ocean today to see the Crystal Cove Historic District. The historic district occupies 12 acres and is a part of Crystal Cove State Park, located in Newport Beach. It is listed on the National Register of Historic Places because of the 46 cottages located there which were built in the 1920s and 1930s, primarily for movie directors and producers. These cottages are perfect examples of Southern California coastal development in the early 20th century. This is what the Crystal Cove "Camp" looked like in 1927 0r 1928, courtesy of the National Park Services Gallery.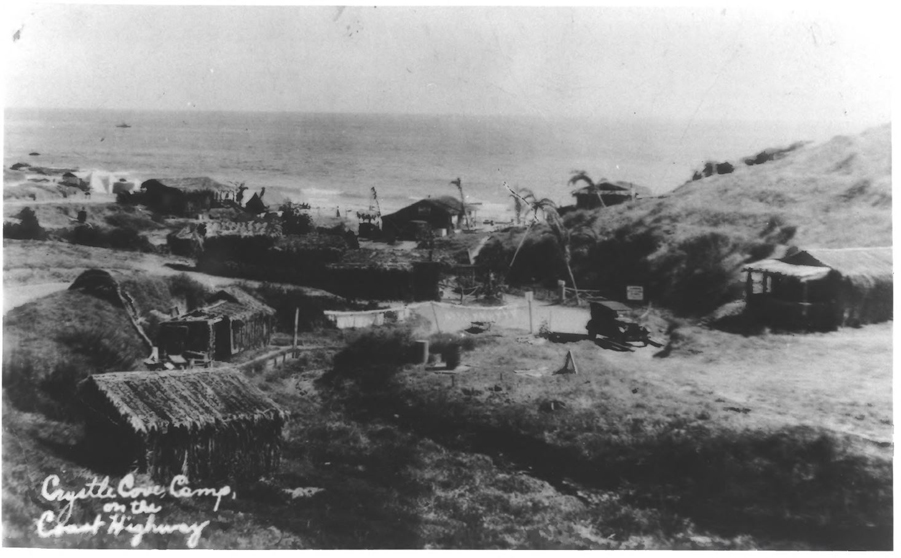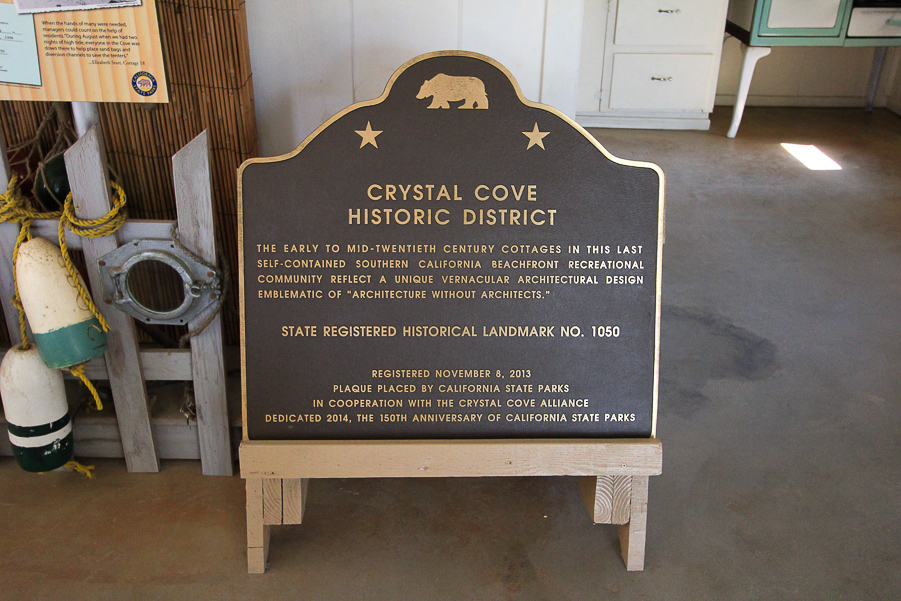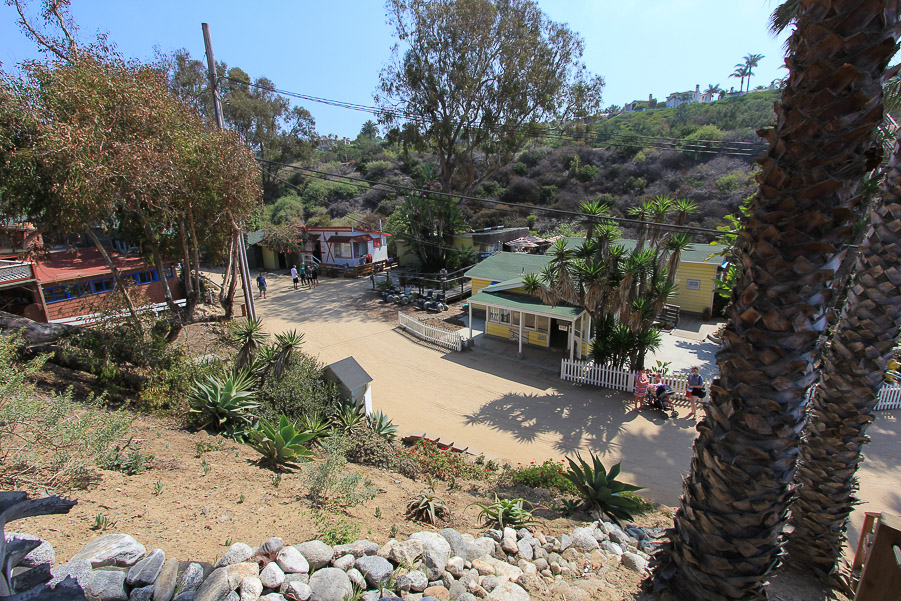 Thirty cottages have been completely renovated and are rented out for overnight lodging. The remaining sixteen cottages are in various stages of renovation. The rental rates are very reasonable, but the actual reservations are made six months in advance.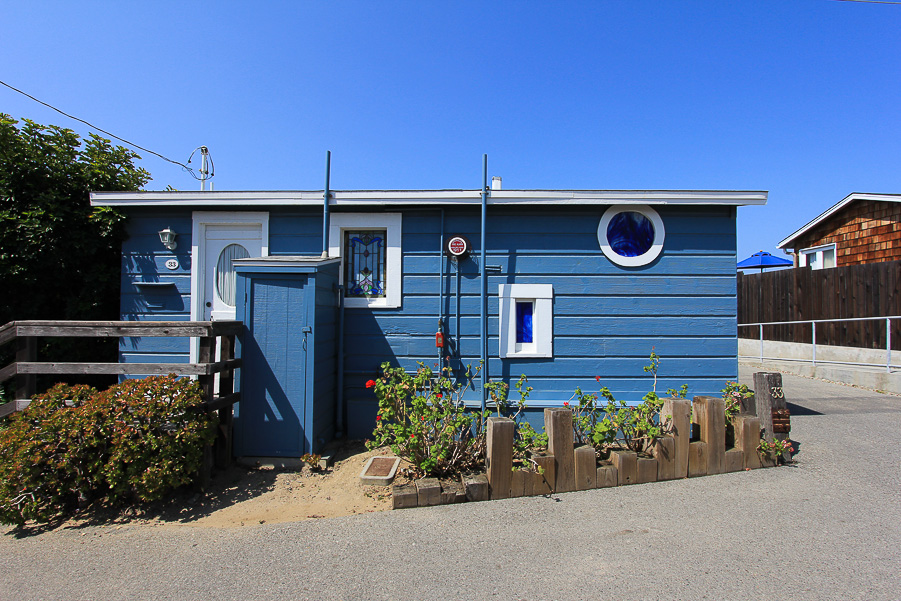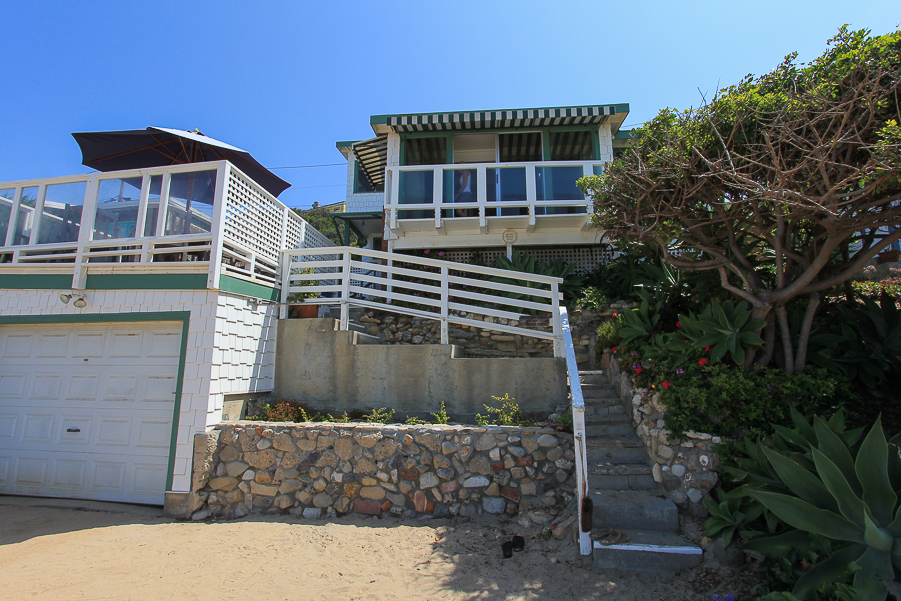 These next two pictures show some of the cottages on the north end of the cove that are awaiting renovation.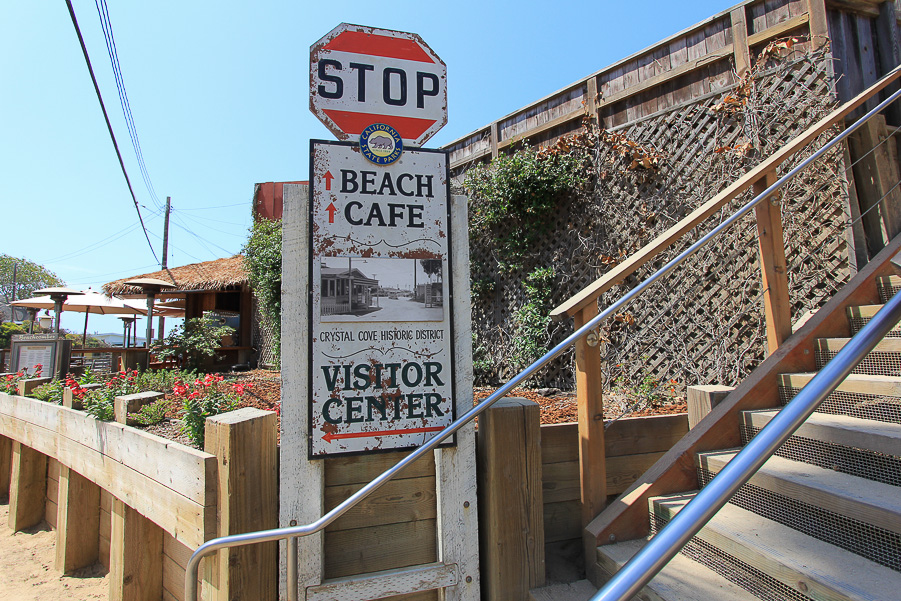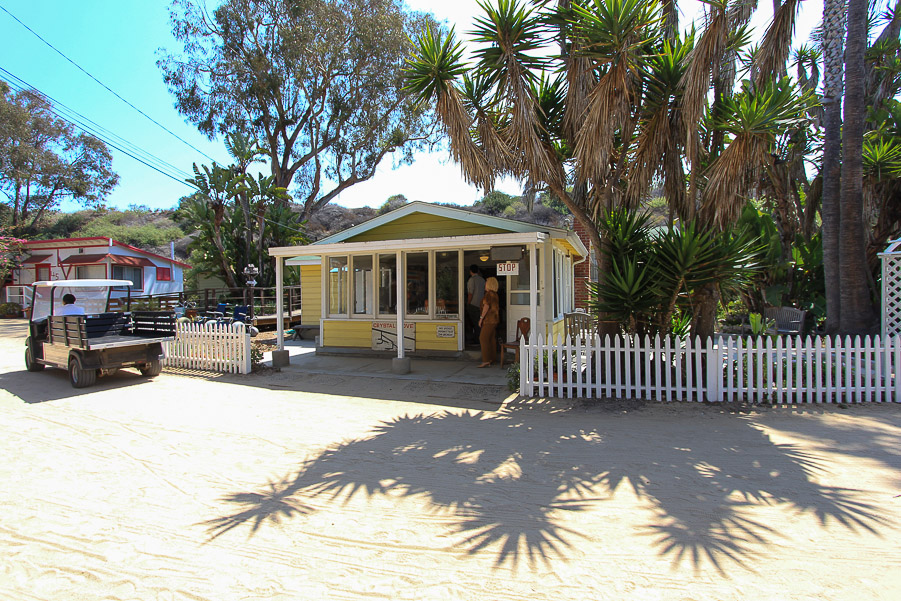 There are two restaurants in Crystal Cove; Ruby's Shake Shack and the Beachcomber Cafe.
We chose the Beachcomber, which is shown in the center of the picture below.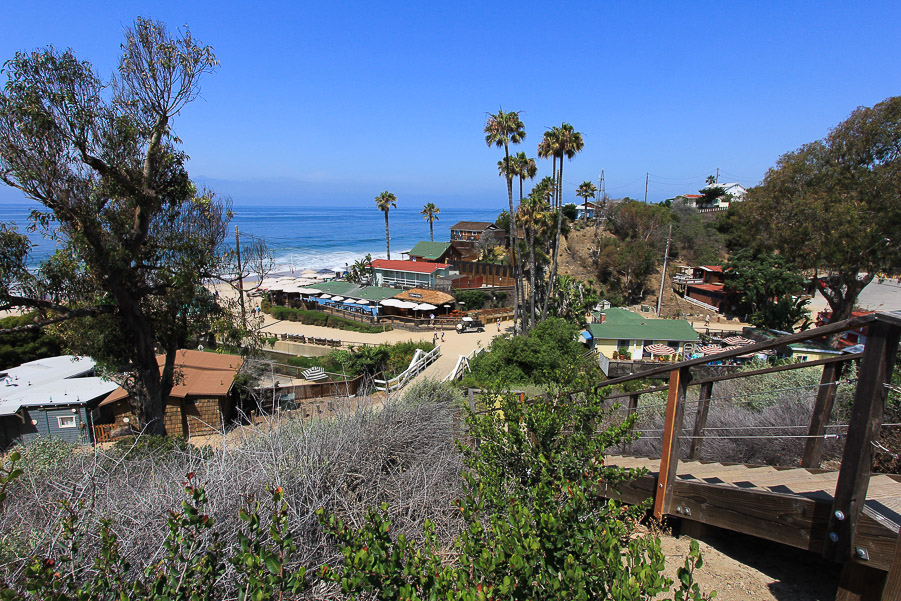 I had their "Crab Cake Sandwich" with frisée & arugula salad, avocado, red onion, and a sliced tomato remoulade on an artisan ciabatta roll. Judy had their "Maine Lobster Club" with a tarragon salad, avocado, tomato, bacon and a mango aioli served on a toasted brioche bread. Our beverage was a Hawaiian beer called Kona Longboard. Everything was delicious!
Since 1918 many movies have been made at the Cove and some of the original cottages were constructed as back drops for these movies. The most famous of all the 46 cottages is Number 13, located at the southern end of the cove. Number 13 was used as a set for the 1988 movie Beaches, starring Bette Midler and Barbara Hershey.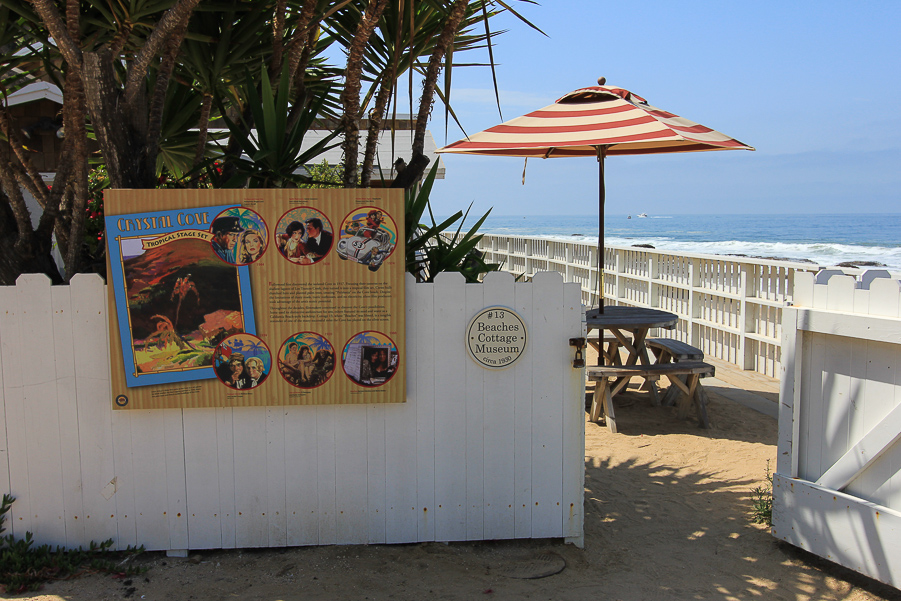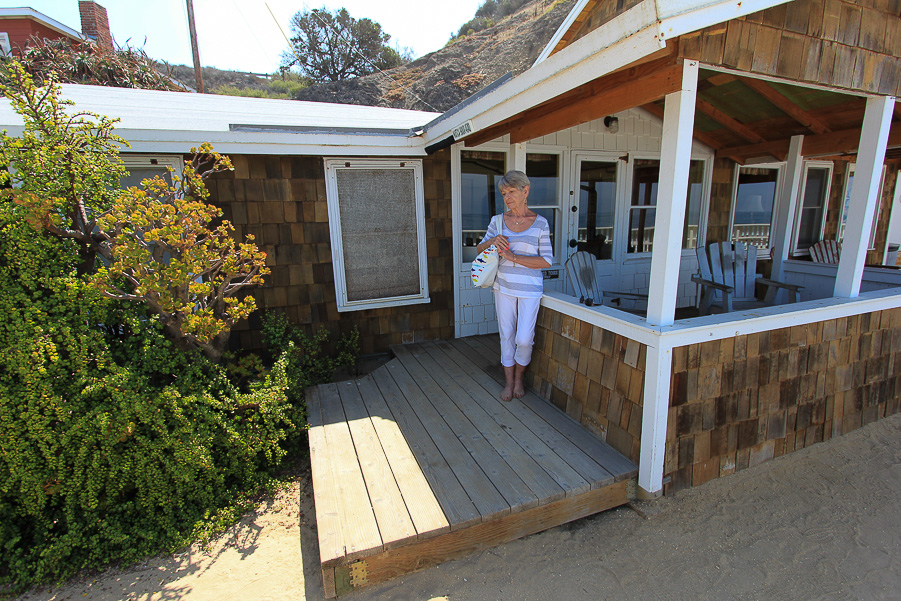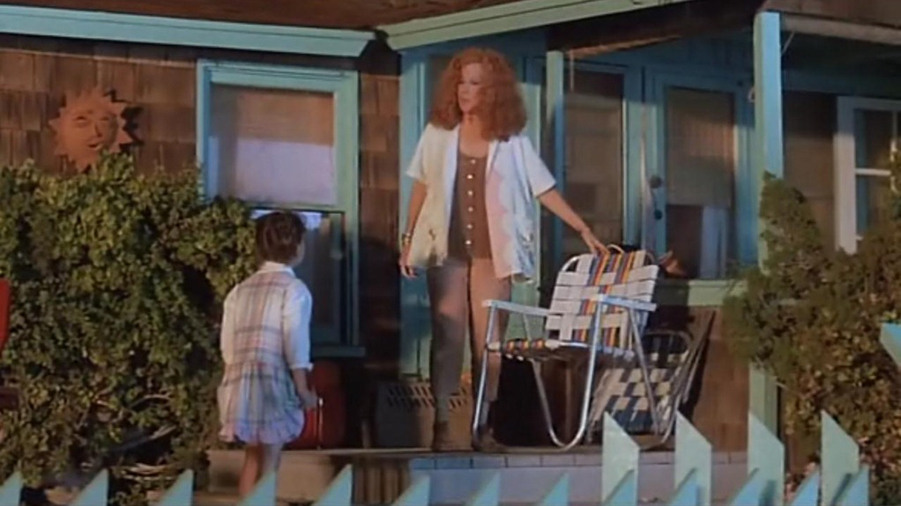 This adventure was certainly one of the best we've had in California. We'll be coming back to Crystal Cove.