January 28, 2019 - We drove north into the Mojave Desert today to visit the Exotic Feline Breeding Compound's Feline Conservation Center, also known as the Cat House. Home to over 60 of the world's most endangered felines, the Cat House shelters wild cats ranging in size from the diminutive sand cat to the larger species such as leopards, tigers, and jaguars, as well as local bobcats and mountain lions. EFBC/FCC is not a rescue organization, it is primarily a breeding and research facility.
The Cat House is a two hour drive away, but going through the Mojave Dessert, in winter, with Joshua Trees and snow covered peaks, makes for a scenic drive.
The enclosures are spacious, well designed and very clean. We were very impressed with the entire operation.
When we arrived, we were the first guests of the day and we were lucky to have a staff member by our side for the entire hour and a half.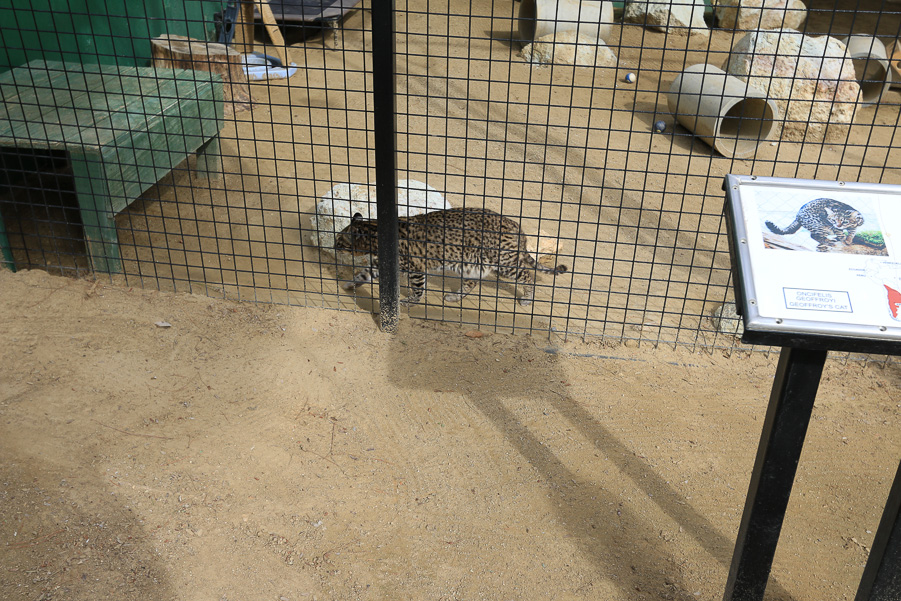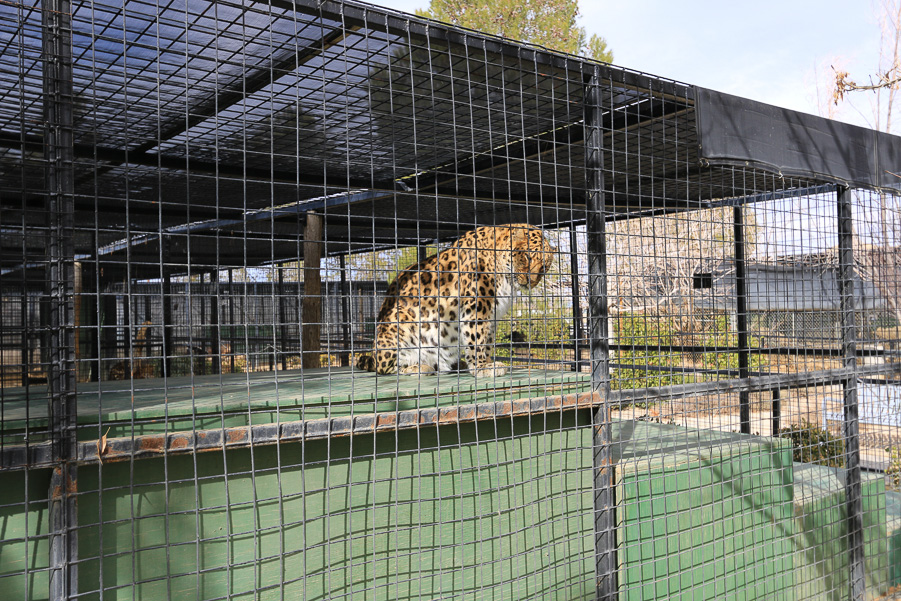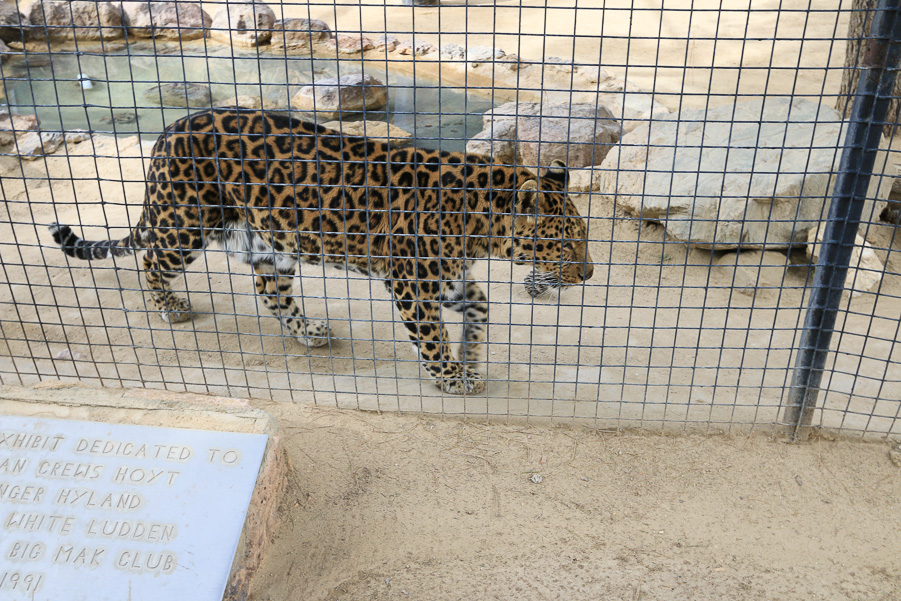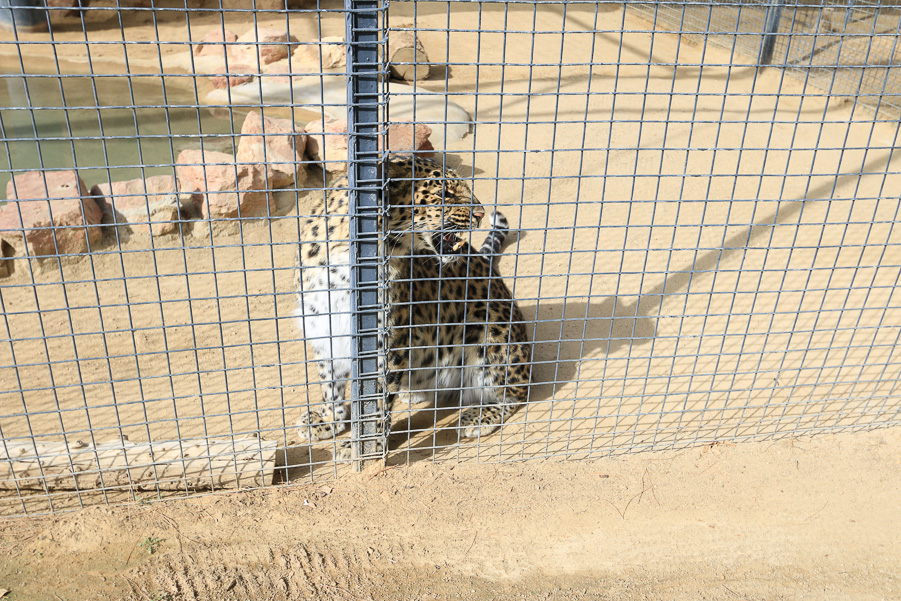 This is an Asian fishing cat that catches fish in the wild.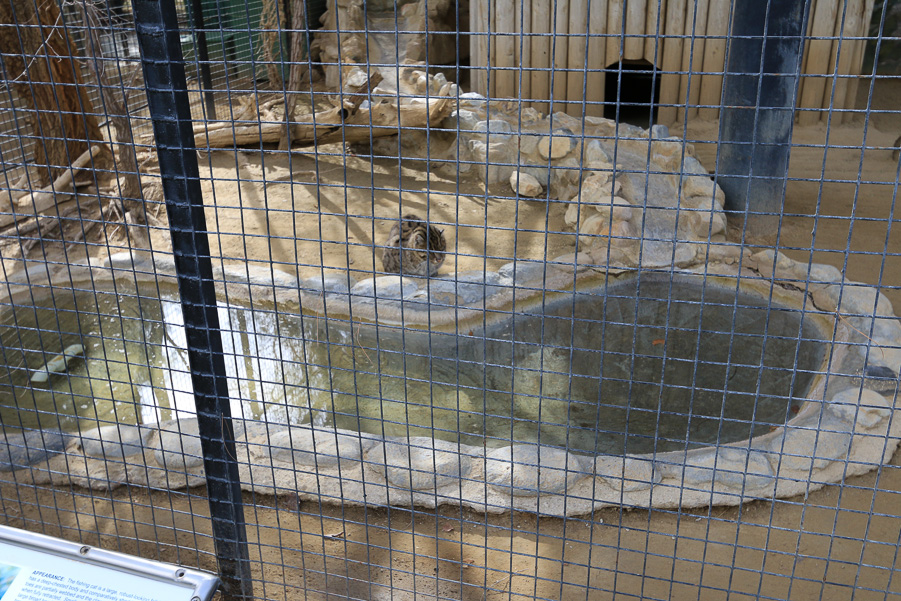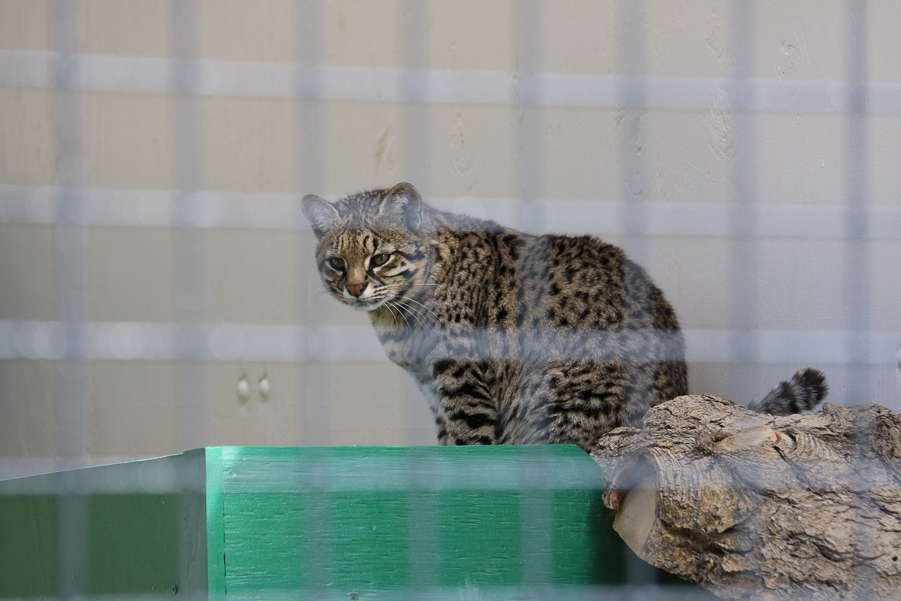 This cutie is a sand cat from North Africa. Its normal habitat is in the desert.
Black panthers are rare, but even though they're black, they still have their distinctive spots.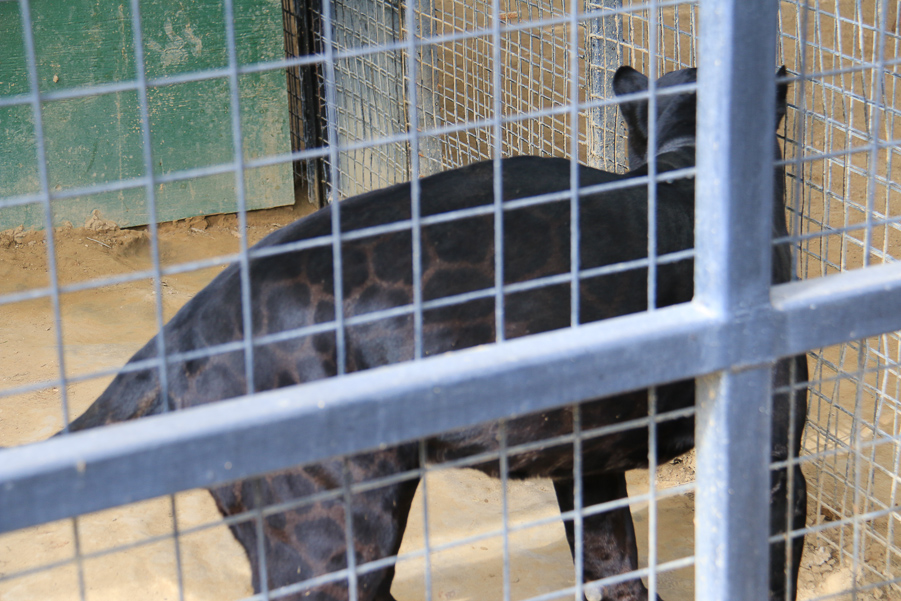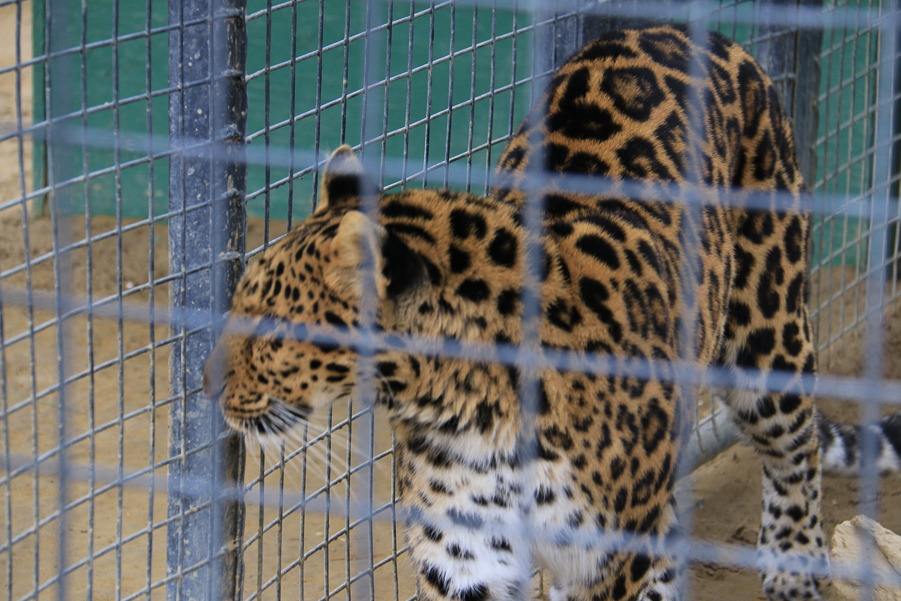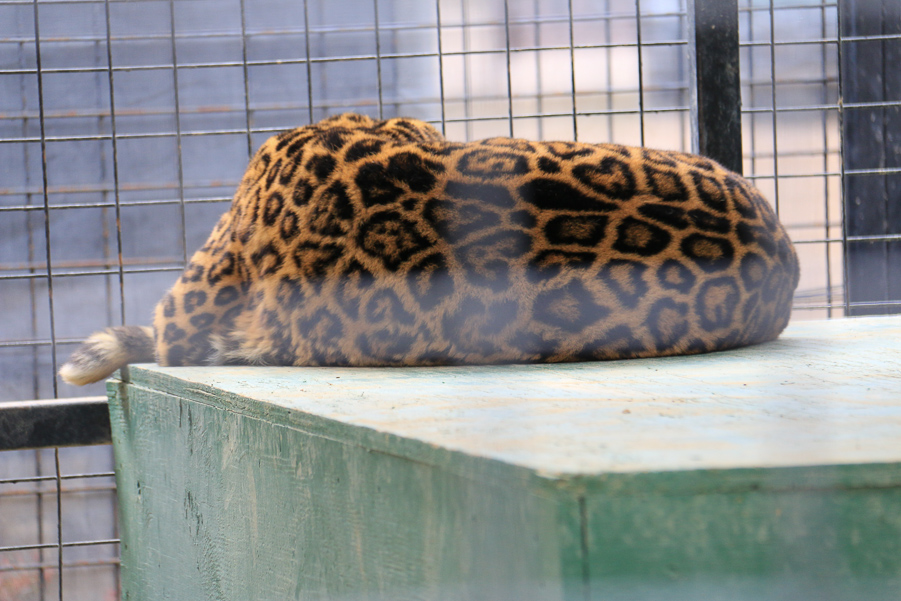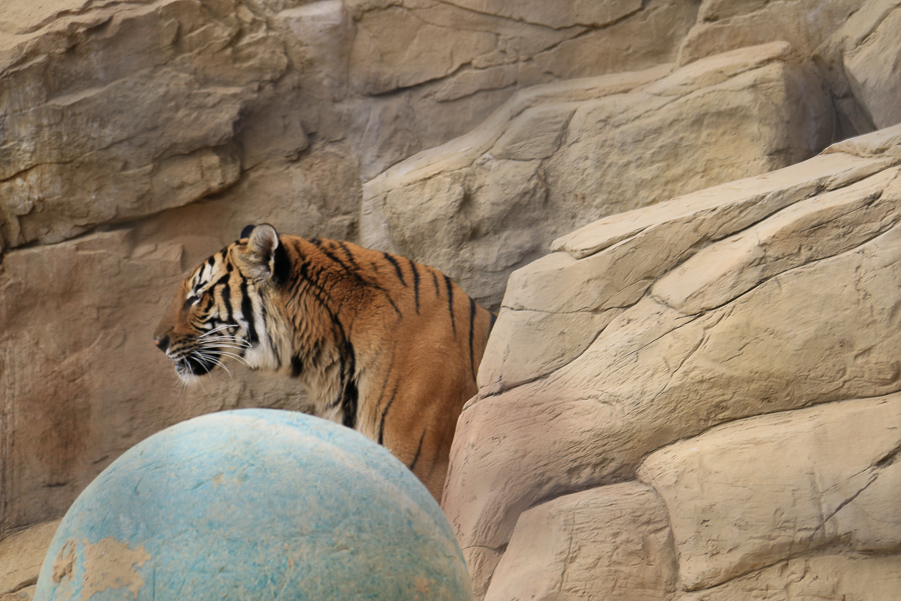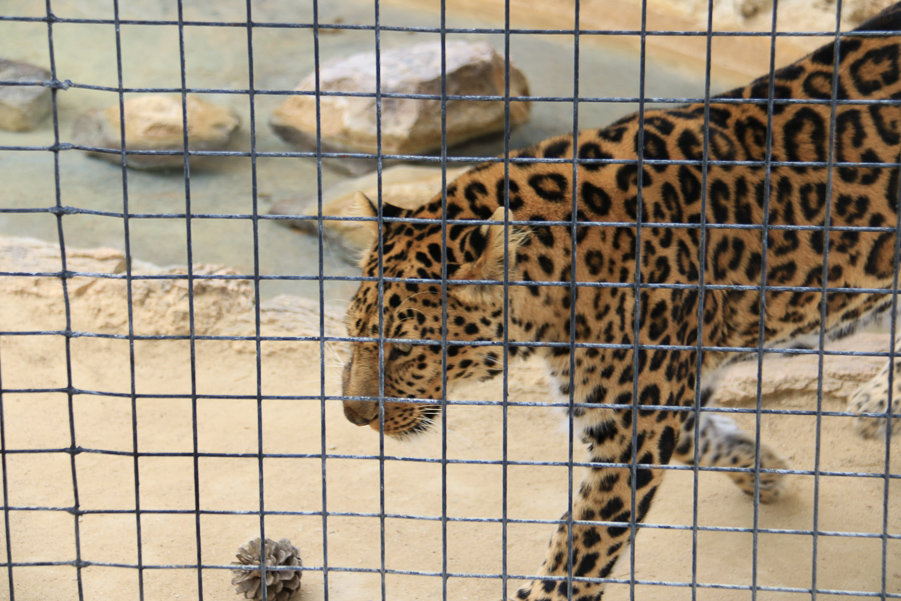 Even though they're big, they still act like a cat.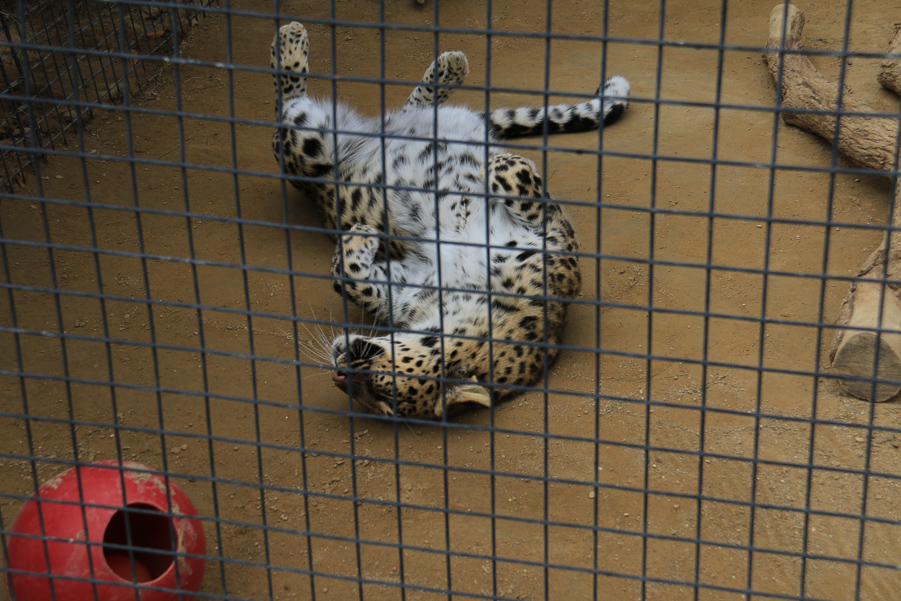 This spotted leopard was very shy and he liked being on top of his den.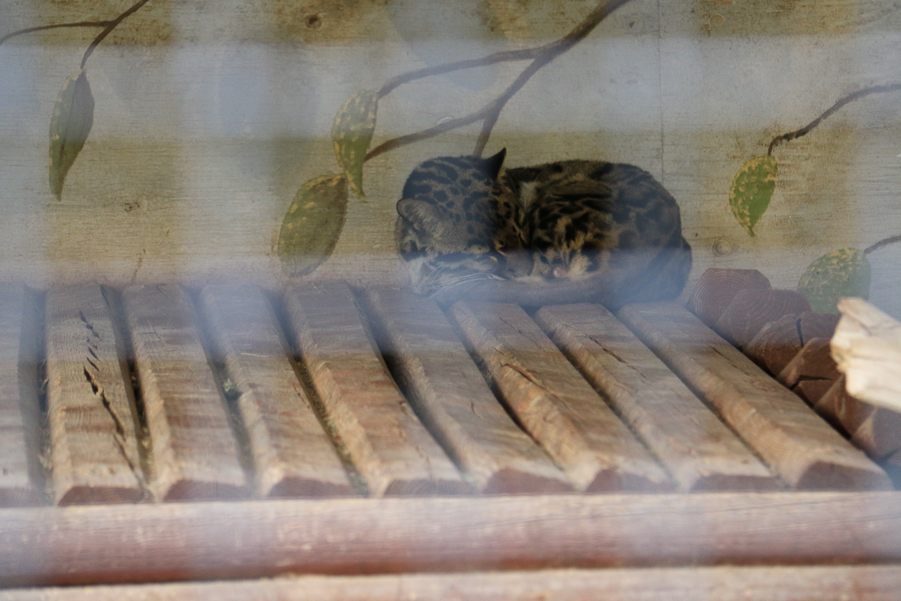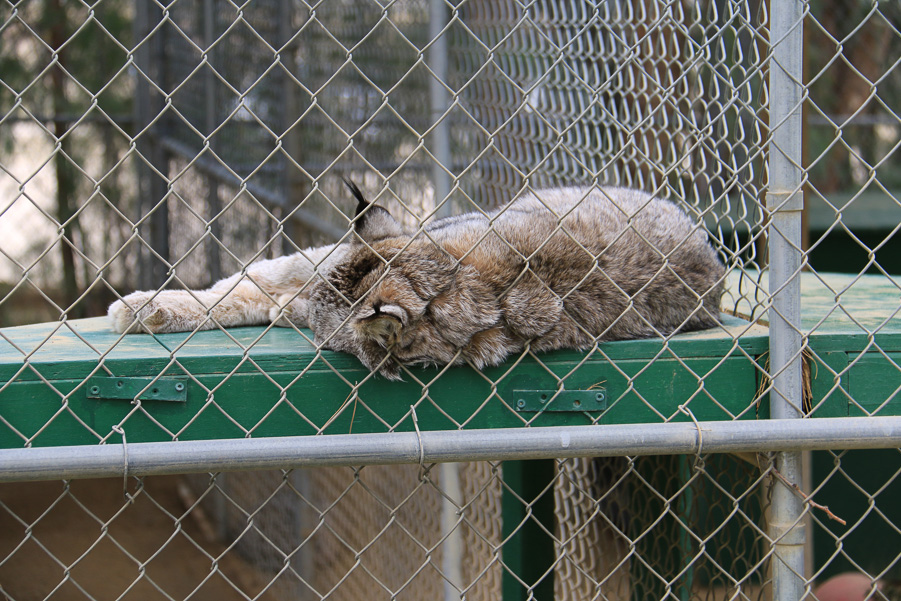 It was a very fascinating adventure.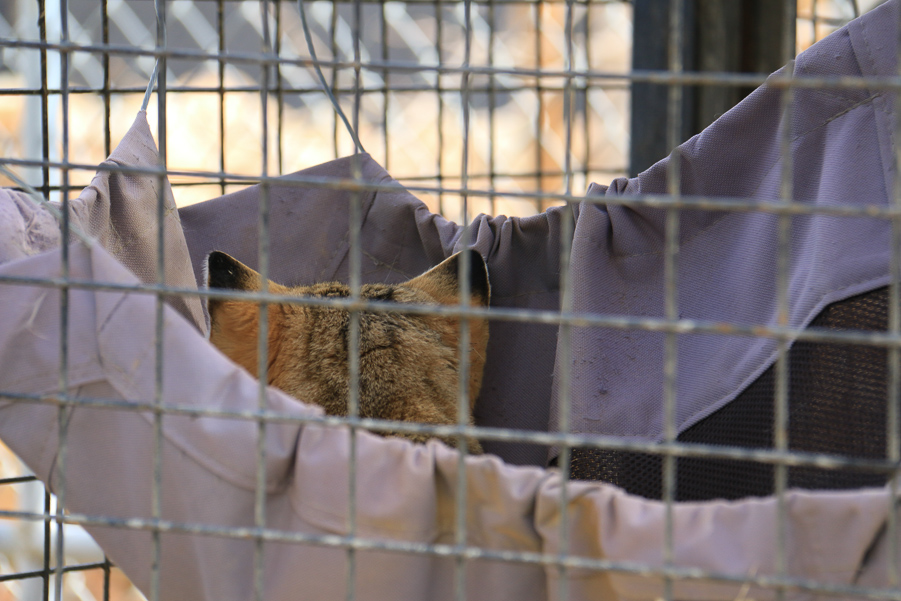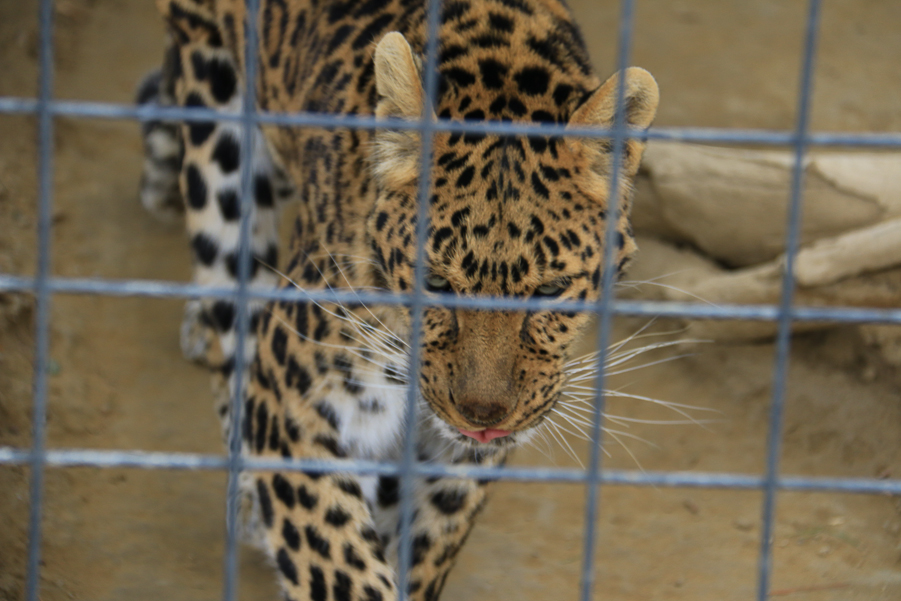 On the way up to the Cat House, we stopped for breakfast at Rick's Roadside Cafe in Pinion Hills, CA. We've been here many times on our excursions north. Judy had their French toast, eggs, bacon and sausage.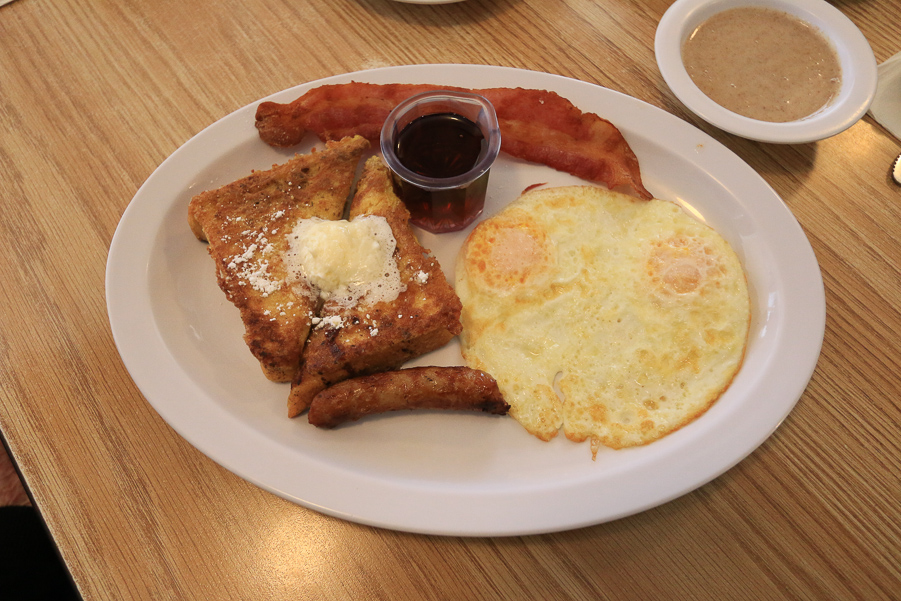 I had their specialty, "bread pudding French toast" with two eggs.